This table doesn't really look like an ordinary piece of furniture, isn't it? Well, it is a sculptural masterpiece called Too Much Table created by two artists Atelier Amarist and Alejandro Monge, to bridge the gap between contemporary art and design. The unique design of the table is meant to provoke a deep thought around the significance and value of money, time and people altogether.
The flat tabletop rests on a cubical base full of burned Euros and also has a bio-fuel flame rising above the table's surface. Are you thinking about the wastage of currency? Well, let us assure you that these burning notes are not real, but the artist Monge has made it from the reproduction of Euro bills and has put in lots of effort to give them a realistic look.
Each reproduced bill is hand-painted on a white sheet separately using a 50 Euro bill as a model. The most difficult part of the design was to replicate the look of burning notes without actual fire, which was finally realized through a hyper-realistic technique. To add to the effect, a burning flame can be ignited over the tabletop that makes the viewer feel as if notes are actually burning inside the glass cube.
This artistic furniture can become the centerpiece of any living area with a contemporary interior. It will not only remind the owner about the sculptural creativity of the artists but also about the relationship of money, time and people in today's world.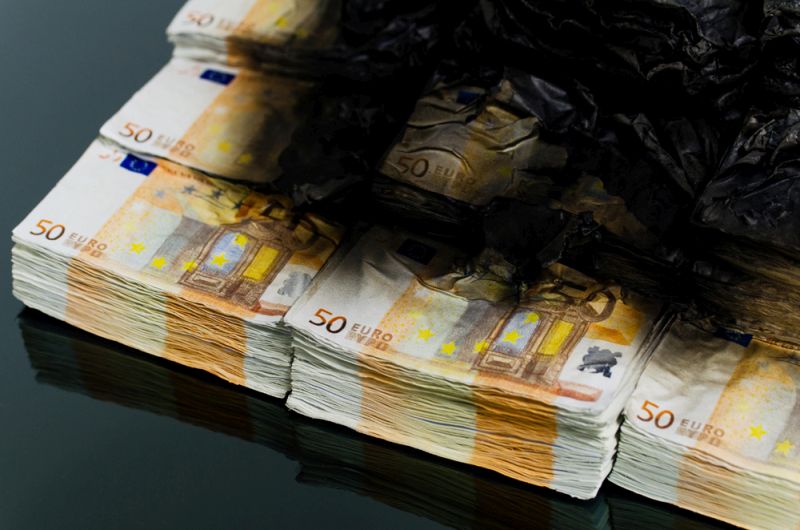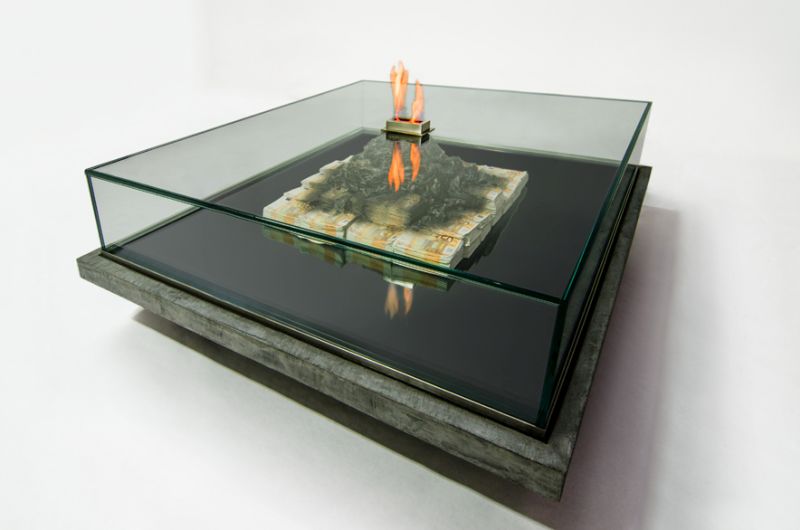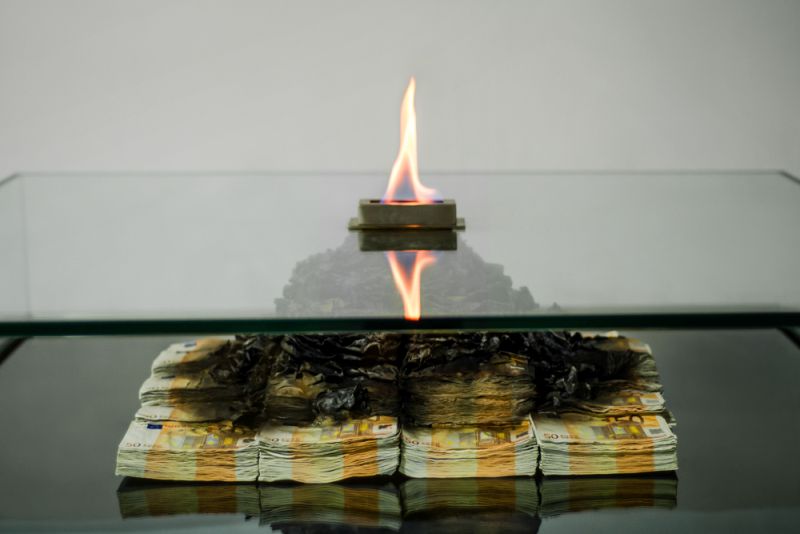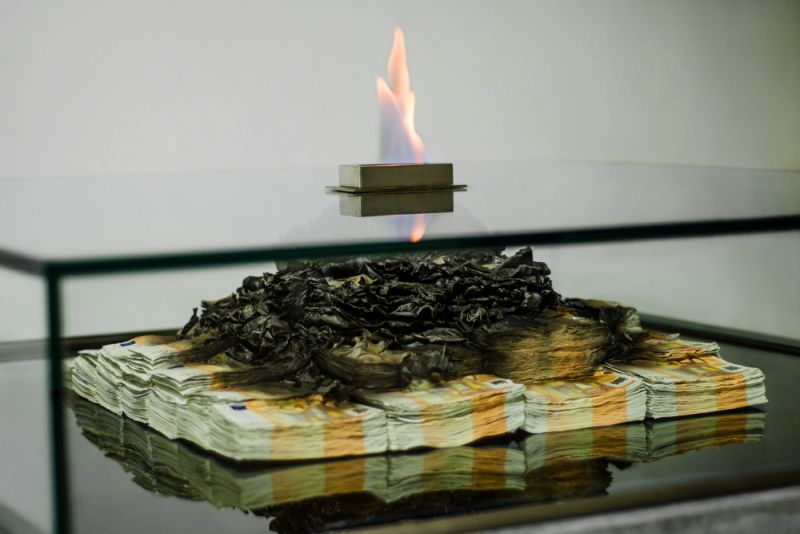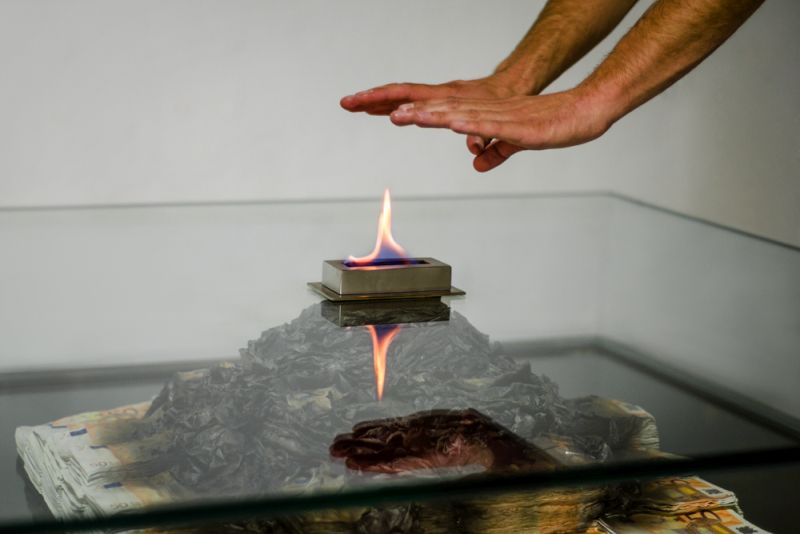 Via: DesignBoom