zseNew York-based non-profit design group Terreform ONE that promotes design in cities has created imaginative and unique project that aims to bring agriculture and farming in the life of urban dwellers. Named The Urban Farm Pod, the pod is a living cabin designed for individuals and urban nuclear families to grow their daily vegetable needs.
Promoting vertical farming in urban dwellings, the urban farm pod is fabricated on the principles of Agronomy- the branch of agricultural science that deals with the principle and practices of crop production, soil management and plant relationship.
Made using reclaimed flat packed materials, the urban farm pod supporting flower-like shape is also fitted with sub-irrigation system. Using the robotic milled rotegrity ball structure, the planters can be easily attached to its spherical structure for plantation. Just like any modern grow system, the pod has a digital monitoring system to track light, water and nutrients requirement of plant grown in capsules.
The IoT compatible pod also transfers data to web in order to be remotely control the pods with the help of smartphone and tablet. Hoping to naturally grow the structure overtime, Terreform ONE visions to create a new form of mediated arboreal culture that has better relationship with biological and mechanical elements.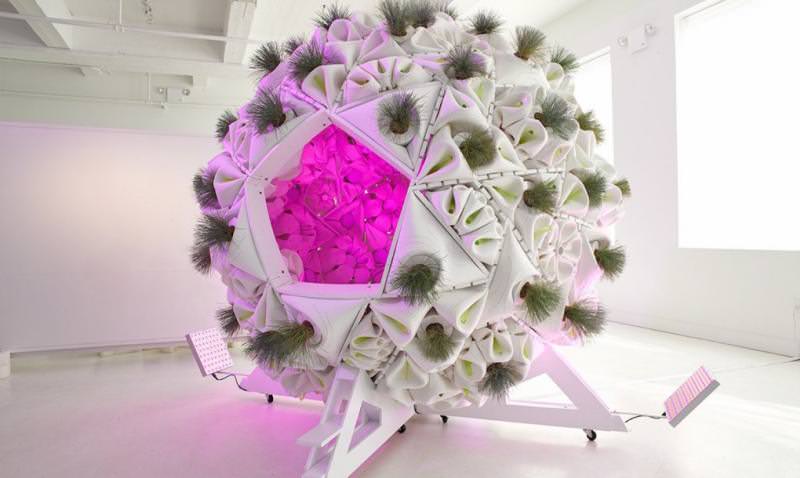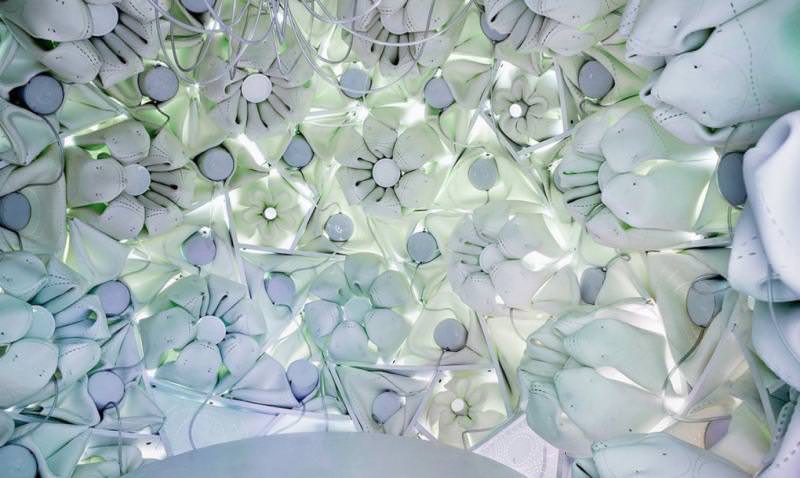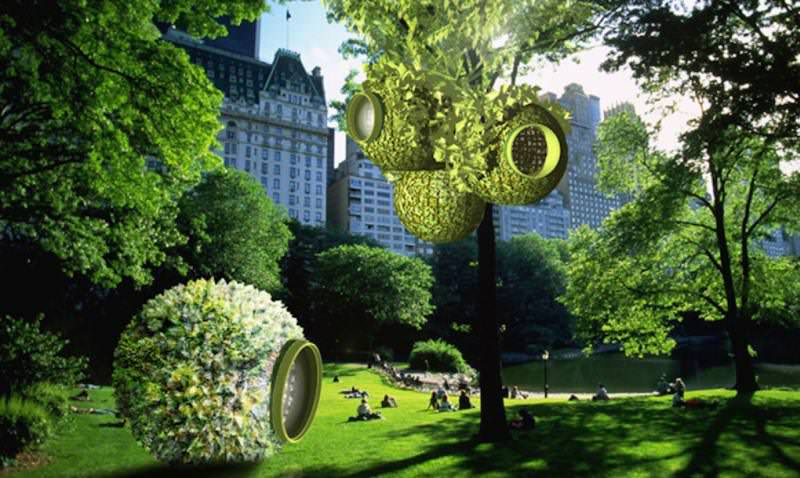 Via: Design Indaba