Timbatree is a greener alternate to the traditional Christmas tree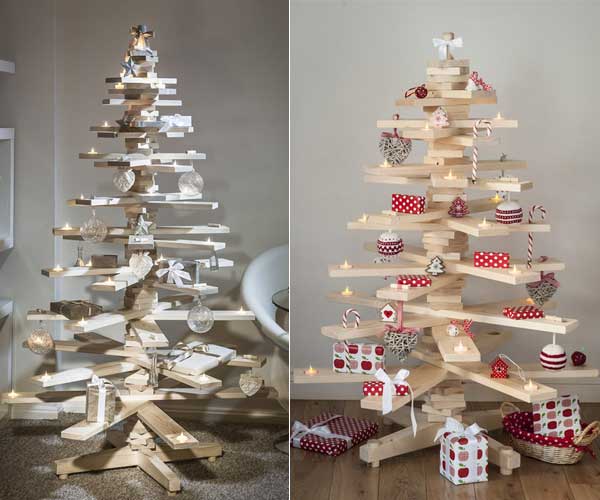 Every year after Christmas, millions of trees are discarded and wasted after the celebration are over. Looking into the situation, former Oxted County School student Joost Taylor came up with an idea and created the eco-friendly Christmas tree. Touted Timbatree, the trees come in different sizes ranging from three feet to six feet. The wood for these creations is sourced from protected redwood forests in Scandinavia. Some fellow Surrey-based carpenters joined Joost on this project and started work on these timber trees from August at the Nutfield workshop in Surrey.
The Timbatree is easy to assemble, free of pine needles and much more fun especially for kids. People can add their own unique and attractive decorations such as pine cones, baked goodies, knitted baubles and handcrafted ornaments to their Christmas tree. There are no nails, screws or needles used in making of these environmental friendly trees. According to Joost, these trees have gained popularity and people from all over the world are ordering them to celebrate a green Christmas. Timbatree is available in three size options: £129 Small Christmas Tree, £159 Medium Christmas Tree and Large Christmas Tree with a price tag of £229. The best thing about timbatree is that it can be dissembled in minutes and stored away in a compact recyclable box.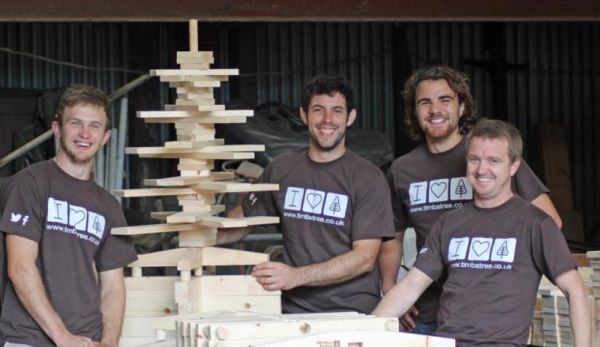 The following two tabs change content below.
SunilChandel
Sunil has been blogging about autos, consumer gadgets and home improvement ideas from a couple of years. When he is not writing, you can find him riding his royal enfield motorcycle, listening to music and showing off his football skills.
Latest posts by SunilChandel (see all)
Comments