Normally, beach huts come in simple design that is intended to solve a basic purpose. They act as a temporary shelter for storing stuff, and of course offer shade from the sun. Now, the boring old beach hut design has got a facelift, thanks to Irish architect Stephen Foley. With able input from Kevin Hoy of Cutting Edge UK who fabricated the hut, Stephen took inspiration from the archaeological discoveries at Beachy Head, an ancient female skeleton head found underneath the beach sand.
The modern igloo-shaped beach hut is dubbed as "What Unearthed", and it stands at the Eastbourne seafront in England after being awarded the winner of an iconic competition organized by Eastbourne Borough Council which was titled "The Huts – Eastbourne". This competition invited entries for designing a bespoke beach hut, and Stephen took the limelight after battling it out with many other competitive designs.
Stephen Foley exclaimed;
The competition process took a long time so it felt good to win obviously, but it feels even better to have the hut built.
Talking about the hut's design, it has light airy space for scorching hot days, and in the night time its turns into a temporary nest illuminated by warm light. Interestingly, What Unearthed can be booked right away for pop-up events or leisure beach stay for a day. Now that is good news for people who happen to be in Eastbourne.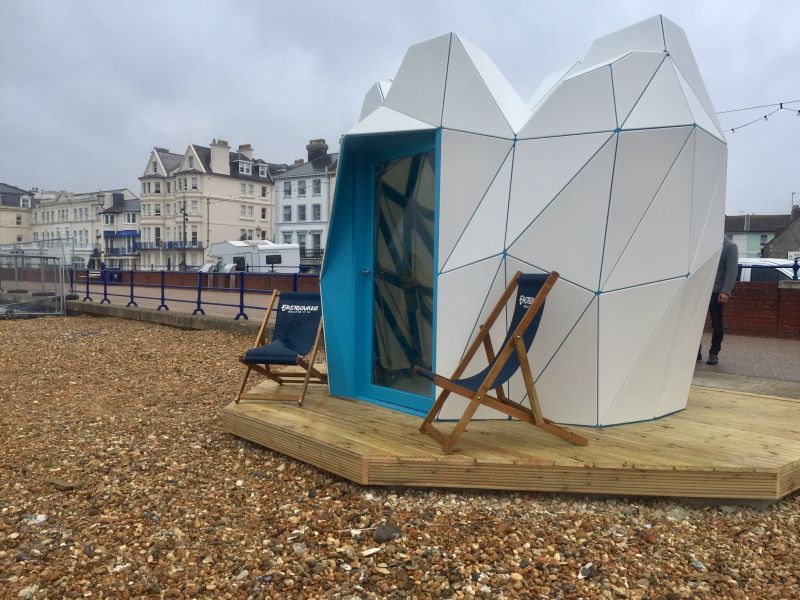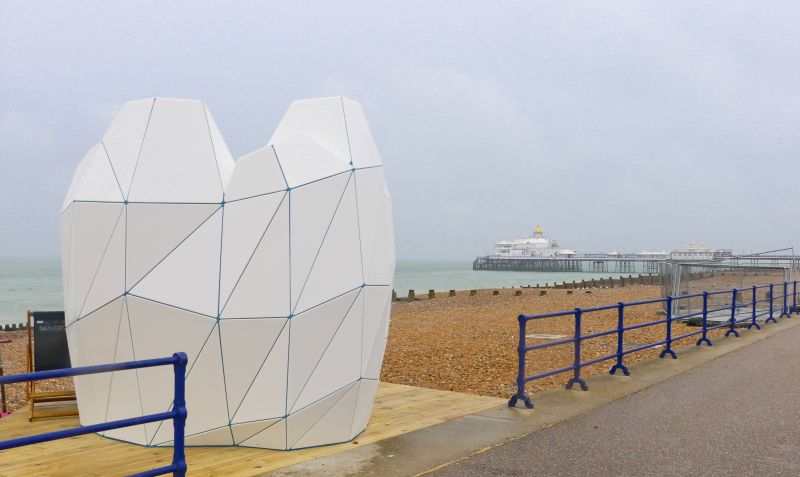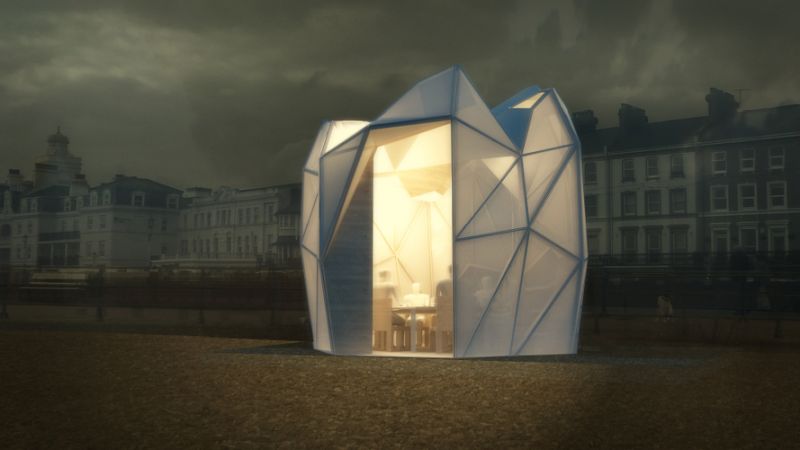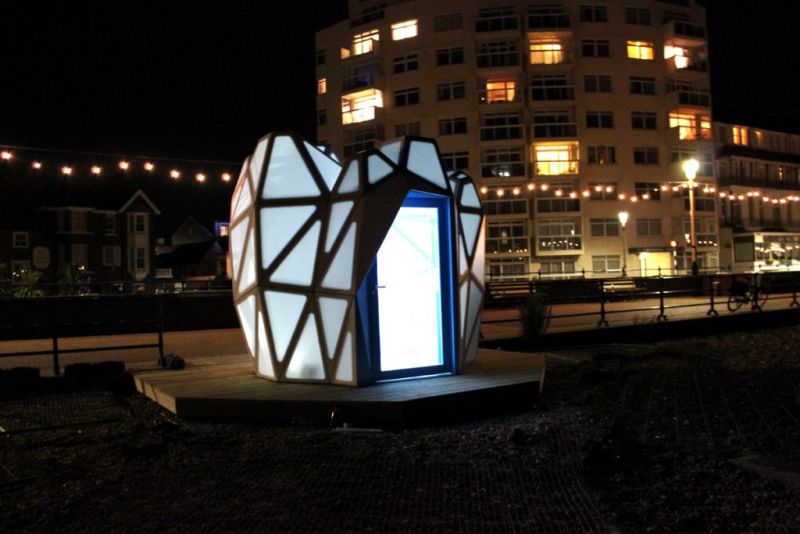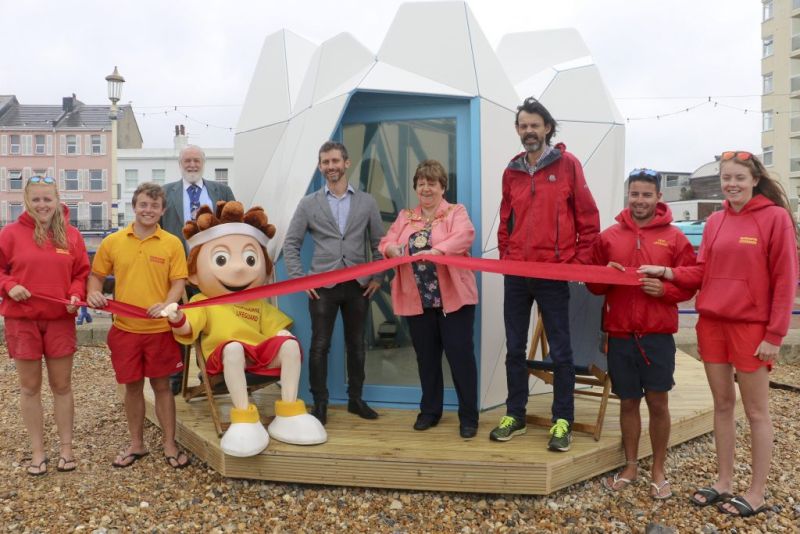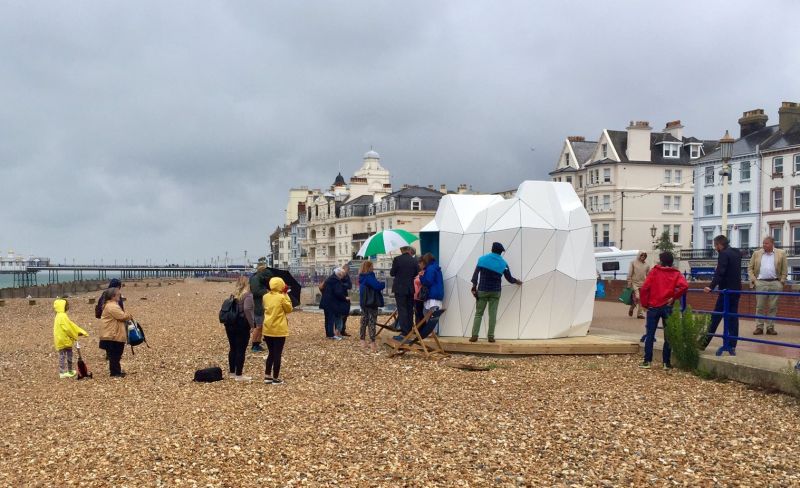 Via: LonelyPlanet