Fir Italia, Italian manufacturer of faucets for bathroom and kitchen, has introduced the latest multifunctional showerhead collection at ISH Fair 2015 in Frankfurt, Germany. The latest collection consists of four models of multifunctional showerheads- two featured by an organic design called the Synergy collections and other two with a square shape dubbed Playone collections. All four fixtures are designed for ceiling-mounted installation.
The collection has built-in lighting system that can be controlled via waterproof remote. Furthermore, these showerheads come with three types of water jet that works by means of a solenoid valve. This solenoid valve doesn't require an ad hoc system with more pipes; instead use traditional single pipe system.
The three different water jets are created to provide various droplet effects such as rain, nebulisator and cascade to take bathing experience to next level. Each showerhead not only offers aesthetic elegance to your bathroom, but also great functionality for relaxing your body and mind.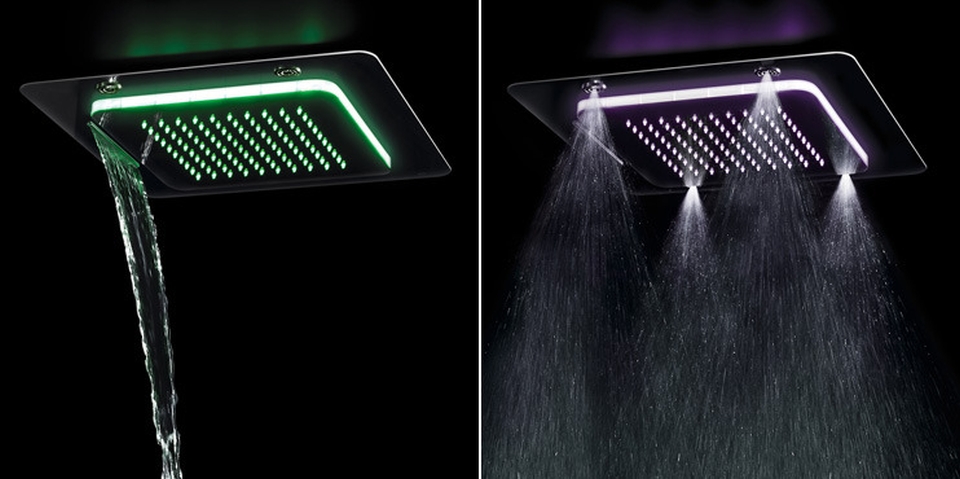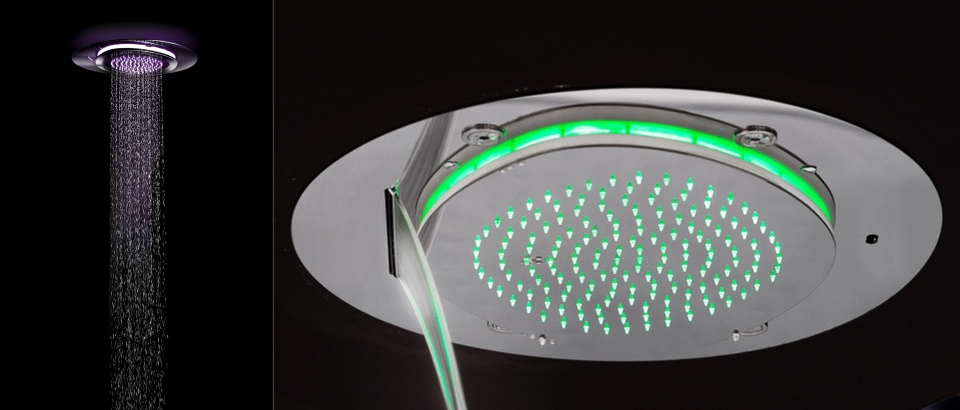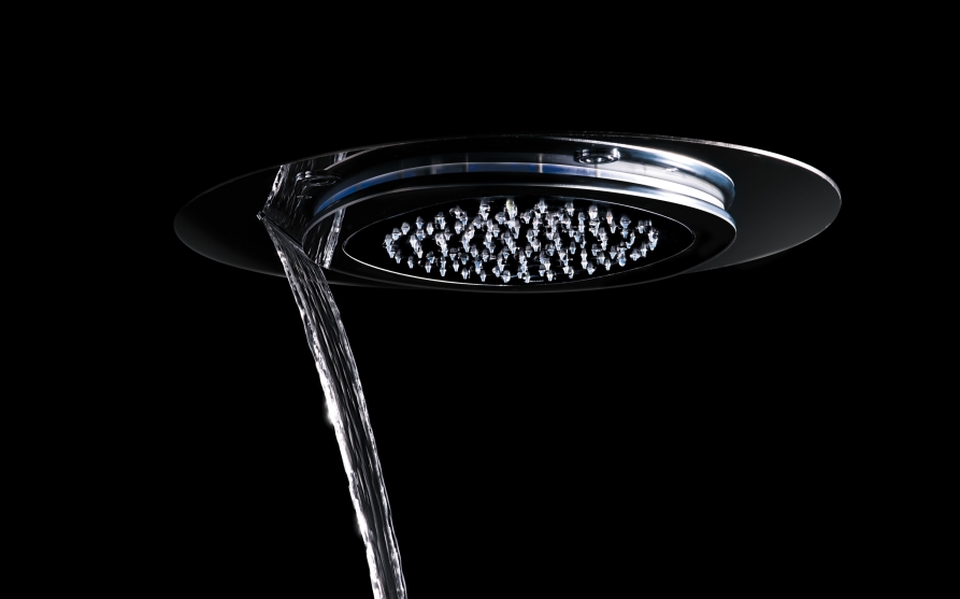 Source: FirItalia