We saw some of the finest televisions, an AI-supported stroller, and even a robotic pooch at CES 2023. Despite appliances and home robots highly dominating the event, a major focus was laid on modern advancement in the field of medical technology.
Many appealing, innovative health and fitness gadgets were unveiled at the event, most of which define the future of human well-being in the coming years. Here are our favorite healthcare and fitness gadgets exhibit at the biggest and most influential consumer electronics shows.
Withings' U-Scan Pee Analyzer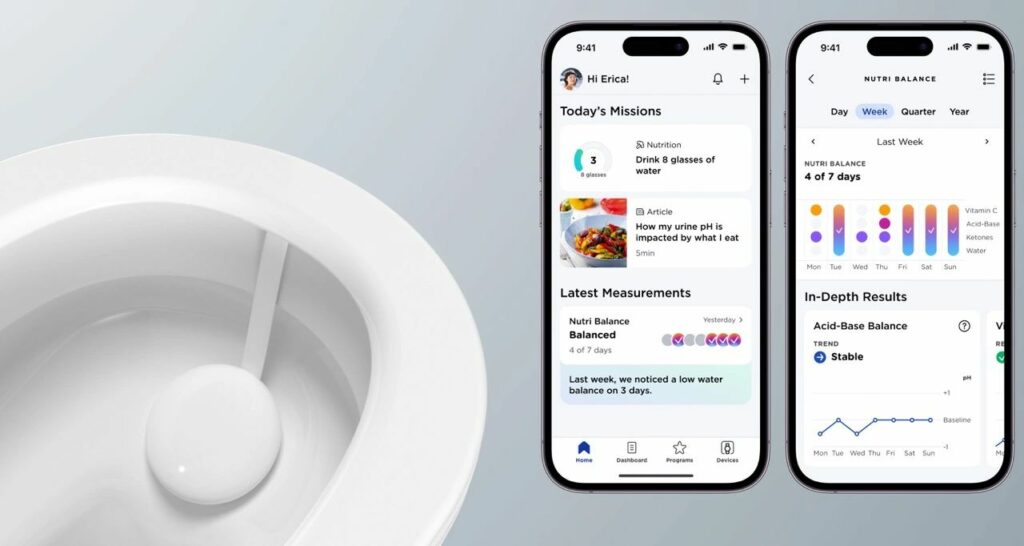 It is pretty rare that a health-focused consumer tech grabs all the headlines in a show mostly dominated by appliances, but Withings' U-Scan pee analyzer changed that notion. U-Scan is the world's first hands-free connected home urine lab. It collects the sample and analysis the pH of your urine as well as its specific gravity.
After thorough analysis, it sends the results to the Withings Health Mate app to help you monitor daily readings. Easily attachable to any western toilet, the capsule-shaped gadget captures urine inside the bowl and analyzes it internally with built-in cartridges.
Acer's eKinekt BD3 Bike Desk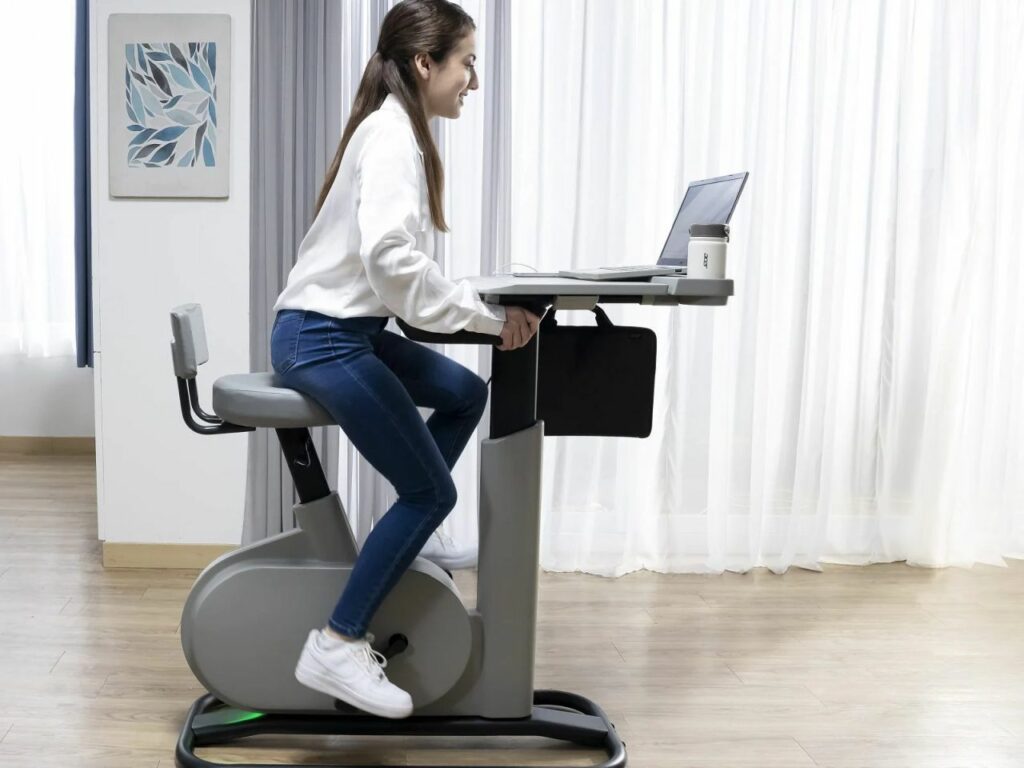 If you are of those lads who love bunking legs day, this bike desk is not your cup of tea. It is for workaholics who are focused on pedaling their way out to keep their bodies and mind fit. In fact, 'pedal to power your phone' is the mantra of Acer's eKinekt BD3 bike desk that turns kinetic energy into electric energy (via pedaling) and allows you to charge your devices.
As per the company, one hour of constant cycling at 60 RPM on the bike desk can generate 75 watts of self-generated power. The eKinekt BD 3 lets you exercise, charge your device and also save money on energy bills.
Fufuly Robotic Cushion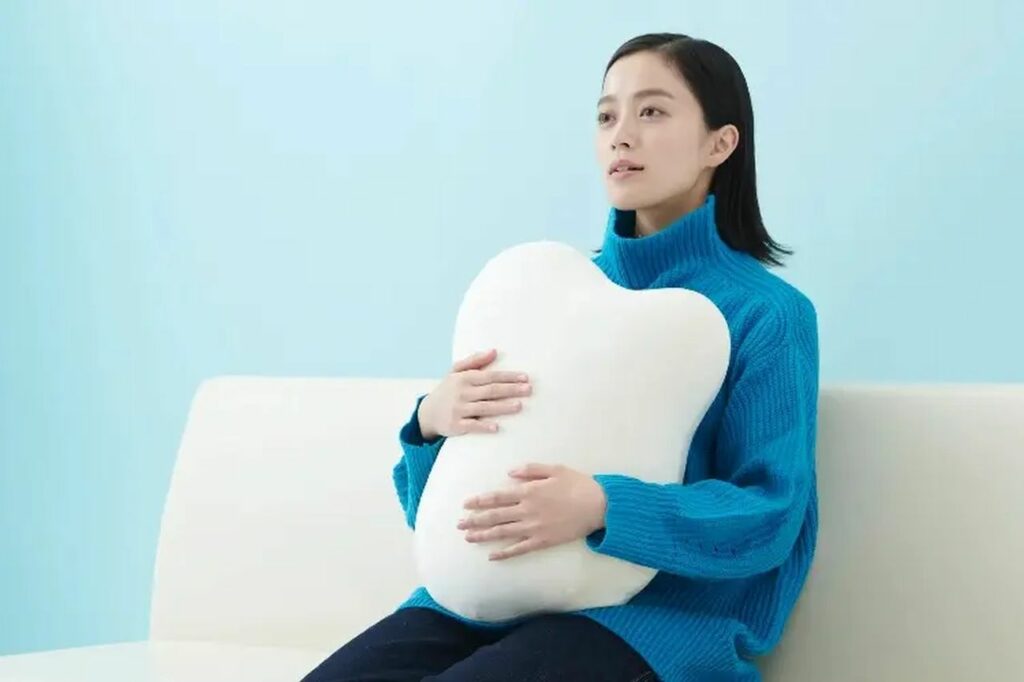 Believe it or not, hugging a cushion can calm your anxiety. Fufuly is an anxiety-reducing gadget introduced by Yukai Engineering that relies on 'rhythmical pulsations' and subconsciously adjusts your breathing. The process helps you relax and rest better.
The company says when you hug the cushion, you'll feel like you are embracing a real-life person, courtesy of its expanding and contracting design. Lightweight and portable, the Fufuly cushion robot can be carried anywhere and is one of the gadgets that could potentially see a sales boom in the emerging mental health product market.
LG's brid.zzz Sleeping Aid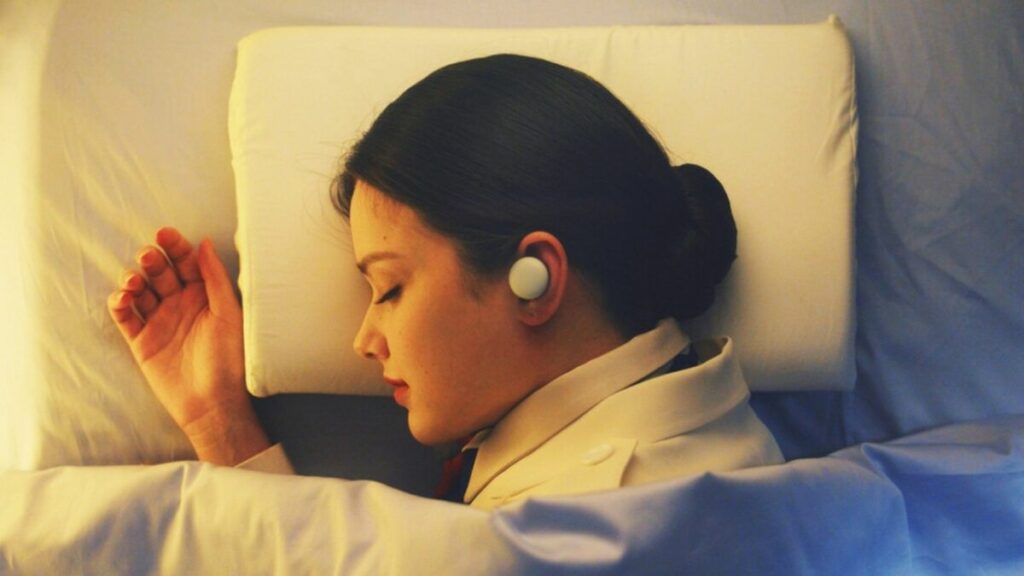 Ever came across a device that sings you to sleep? LG CIC (company in company) Sleepwave introduced smart sleep care solution dubbed 'brid.zzz' (Breeze) at CES 2023. If you too have difficulty falling asleep, this earbuds-shaped device will help you sleep better.
Monitoring your sleep stages with the 'Adaptive Stimulus algorithm' learning and a built-in EEG sensor, the earbuds keep tabs on your sleeping pattern and induce the user to the required sleep stage with binaural beat music. The company even claims that brid.zzz has higher accuracy than a regular smartwatch when it comes to sleep tracking.
Dyson Zone Air Purifier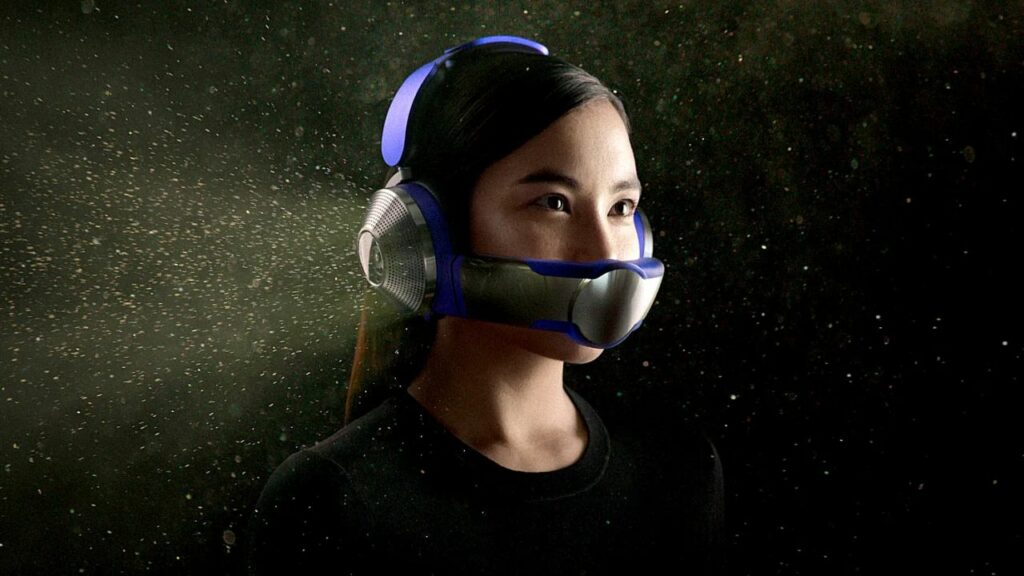 If there was one gadget that garnered plenty of headlines in 2022, it was Dyson's air-purifying and noise-canceling wearable. Designed for the urban environment, the Dyson Zone air purifier not only filters air pollution but also reduces unwanted noise. It's like killing two birds with one stone.
It may have a pretty bizarre design that looks straight out of a sci-fi flick (something Bane would definably love to wear) but its tech is the major talking point. Equipped with 11 microphones that can monitor surrounding sounds and play, Dyson Zone uses air compression technology to suck in the fresh air. It also features multiple mesh carbon filters that keep dust particles at bay.
Also Read: Our Favorite Furniture Picks From CES 2023
There is no denying that CES was all the rage this year. It had to be. The floors of the Las Vegas Convention Centre were once again graced by the presence of exhibitors, journalists, and tech lovers. After a cold all-digital event in 2021 and a tepid in-person show in 2022, everyone expected CES 2023 to be the grandest of them all.
It didn't disappoint either, especially with such modern advancements in the field of healthcare and fitness tech. I expect demand for healthcare gadgets to boom in the following years.