As expected CES 2023 unveiled several latest, revolutionary technologies in almost every sector – be it health, fitness, entertainment, or more. However, smart home robots often steal the show. From practical lawn-mowing robots to adorable Amazon robots, we simply cannot get enough of what the CES unfolded this year.
Surely, tech-savvy smart homeowners must be thrilled with the inventive home robots to add more convenience to their lives. Understandably, it's difficult that everyone could keep track of every new launch at this massive electronics show; therefore, we compiled a list of the best five smart home robots to look out for in 2023.
Enabot EBO X Smart Home Robot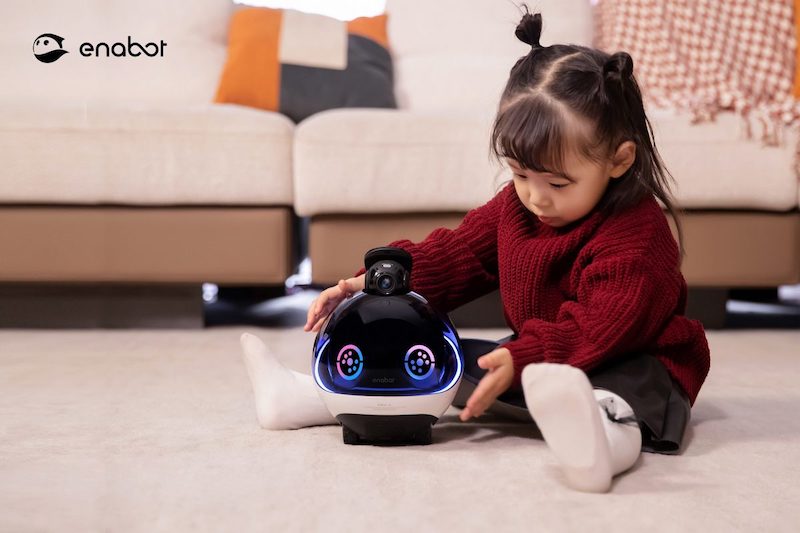 Enabot, a blooming family robotics company, has unveiled its family smart home robot dubbed EBO X. This is an adorable smart home robot that will be your playmate, companion, and protector. The two-wheeled robot begins with mapping the surroundings and follows you around while self-balancing itself.
Thanks to its 4K camera, it offers convenient two-way communication. It can easily sync with other Alexa devices and provide security whenever you are away. If you want to enjoy some music, just connect your smartphone to its Harman speakers and play the music of your choice.
You can access all the features using the EBO HOME App, like checking its real-time working state, controlling movements, setting tasks, changing settings, taking photos/videos, receiving reminders/ messages, etc. Overall, it's a cool tiny robot with several features for which homeowners would be grateful. You can expect it to hit the market later this year at $999.
EcoFlow Blade Robotic Lawn Mower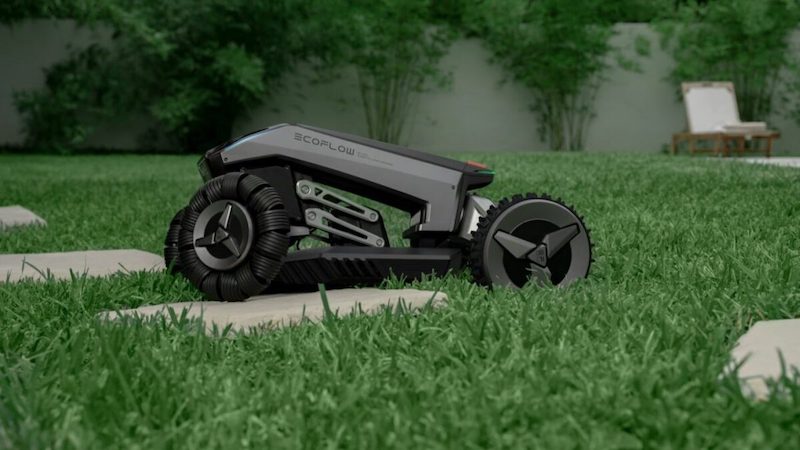 China-based company EcoFlow has now jumped into the smart home market with its brand-new Blade Robotic Lawn Mower. The company claims it to be the world's first-ever lawn-sweeping robotic mower. Besides cutting the grass, it can also collect fallen leaves from your lawn. The robotic mower comes integrated with some amazing smart-in app programs, like LiDAR technologies and GPS for mowing and collecting leaves at various areas in a lawn.
Also Read: Most Innovative Health and Fitness Gadgets From CES 2023
This robotic lawn mower somewhat looks like a Formula 1 car and has also bagged Innovation Award at CES. After all, it's jam-packed with several advanced smart features, including an anti-theft feature to ensure appliance security. Read more.
Roborock S8 Pro Ultra Robot Vaccum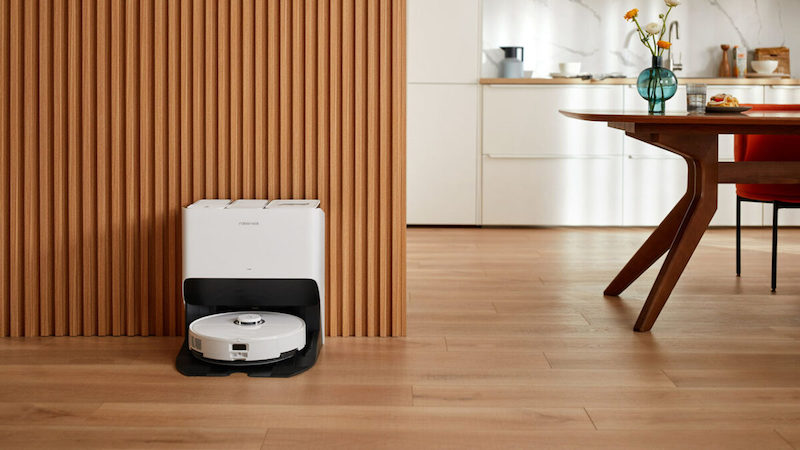 Roborock's latest S8 Pro Ultra robotic vacuum cleaner comes with its own charging dock that automatically dries up the mop after cleaning. According to the company, the robotic cleaner is powered by the strongest suction power of 6,000Pa. It can empty the dust, clean the mop, and even refill the water tank all by itself.
The vacuum robot comes integrated with a dual rubber roller brush that automatically lifts up when mopping to ensure cleanliness. The company touts it as a suitable robot for cleaning even the tiniest pet hair. Find out more about this amazing automatic robotic vacuum here.
Wall-E-Like Robot Astro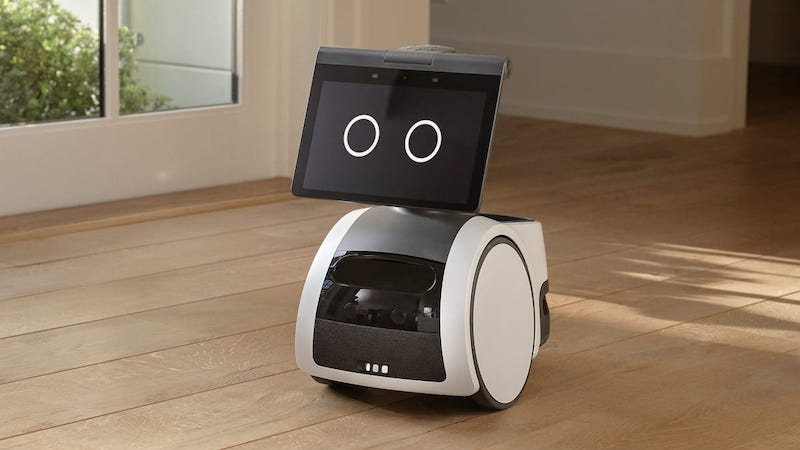 Have you ever dreamt of owning a robot similar to what you've seen in the movie Wall-E? If so, Amazon has made your dream come true with its robot called Astro. This robot appears similar to the Pixar animated character Wall-E and runs on three wheels. The front two wheels are to avoid it from getting stuck. The third one is to manage its pace while moving on the surface.
Powered by Alexa, this household robot is suitable to do various chores including fetching a can of beer. Integrated with a camera, which can elevate on its 42-inch arm, this robot is great to keep an eye on your pets and kids. It can even monitor the safety of your house while sending you an instant alert if anyone tries to break in. Furthermore, this voice-controlled robot can follow you around the house and display TV shows or play music of your choice on its 10-inch touchscreen. Read more.
MINTiD Dog-E Dog Robot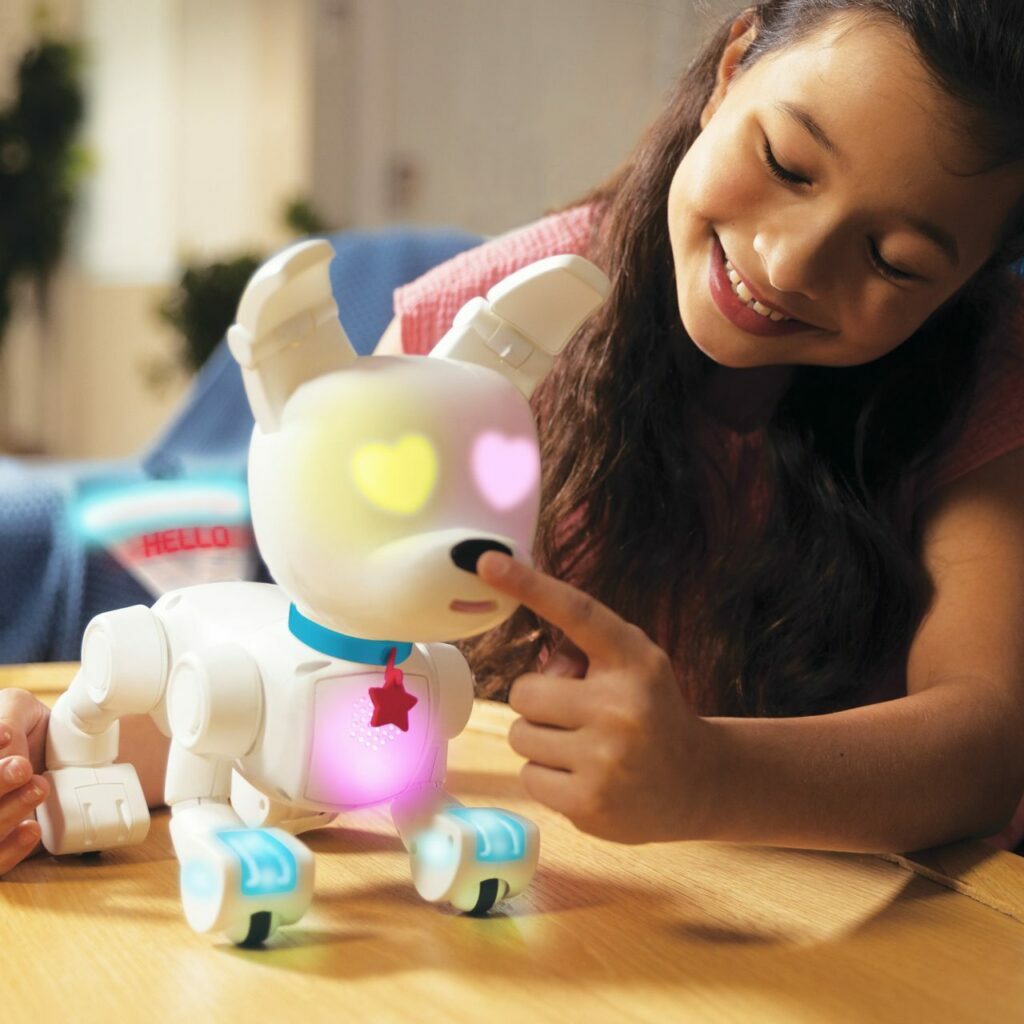 WowWee, a worldwide innovator of robotic toys, has showcased an app-connected robotic dog called MINTiD Dog-E at CES 2023. It is an ideal companion for those who want to live with a dog but have allergies associated with these furry beings. So, this robot dog would be helpful to enjoy the perks of a pooch without experiencing any allergic reactions.
This robotic dog has been created to produce more than 200 sounds while communicating with its tail. According to the company, there are endless possibilities to change its combinations of sounds, colorful lights, and personality traits.
Thanks to its companion app, one can set any individual profile for themselves while their other family members can set other profiles as per their choice. It's easier to switch the personality of this robot dog to the user's liking. The best part is that there is no need to go to the vet clinic every now or then. Want to bring it home? It will be launched in the fall of 2023. Read More.
Check out the video below: