We've various old building structures being converted into modern family homes or workspaces. Well, it's a great way to make wonderful use of reckless building structures. Today we came across another incredible conversion of London's 18th century barn. Renovated by architects from Liddicoat & Goldhill, the Ancient Party Barn completed its transformation into a modern home by the end of December 2014.
The original character of the barn is sustained in the modern house. Even few salvaged materials and architectural artifacts are also part of the present-day abode, blending traditional barn fragments with contemporary home interior in the most natural way possible. Original wooden beams are not taken down; in fact these old wooden structures add dramatic touch to the interior.
Transformation of this entire barn focuses on the creative reuse of existing volumes to create homely and pleasant atmosphere. A ground-source heat pump is incorporated to take care of the inhabitants' heating and hot water needs. Reclaimed light fixtures were combined with LED lamps and a security system to take care of the house, even when homeowners are away.
To offer outside views, large windows are present in the home, which also brings in natural source of light into the interior. In the living area- there's an attractive cone-shaped brick chimney and a steel spiral staircase, adding undulating effect to the living space. Over all it's a cozy home setup with the mix of both traditional and modern amenities.
Check out the images given below to have close glimpse at its appealing design structure.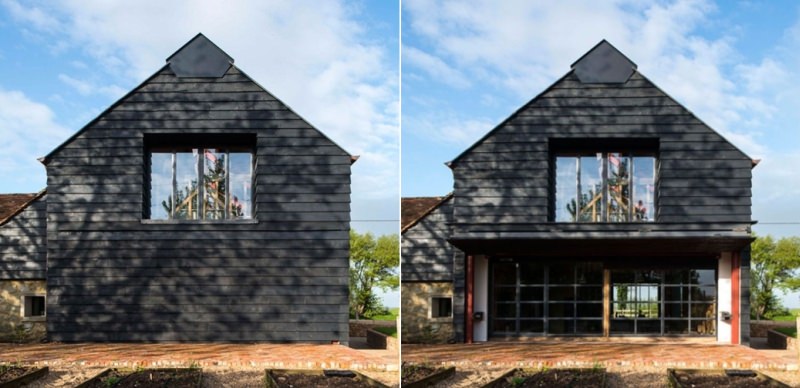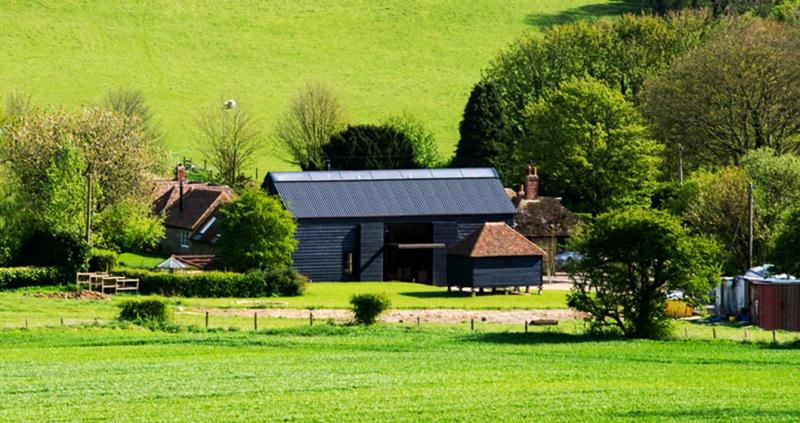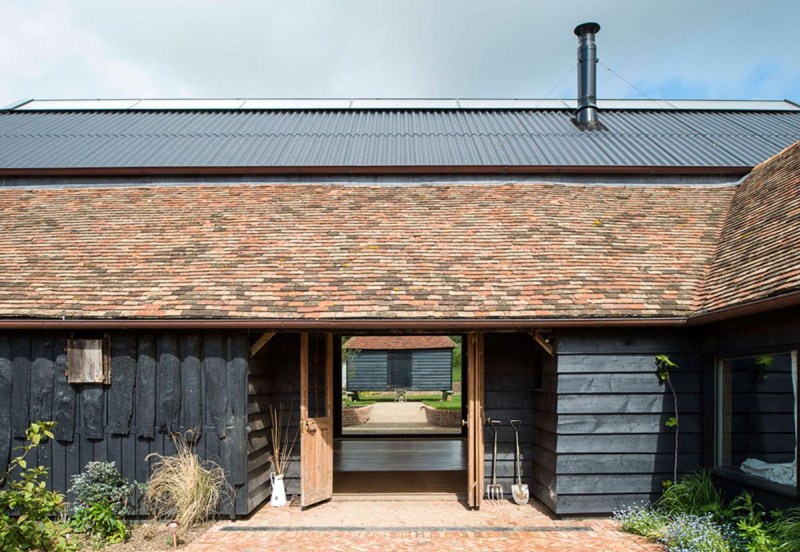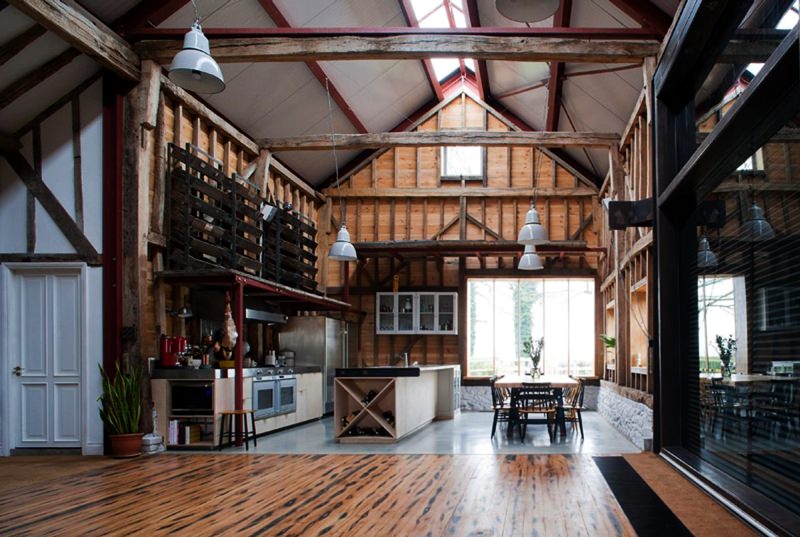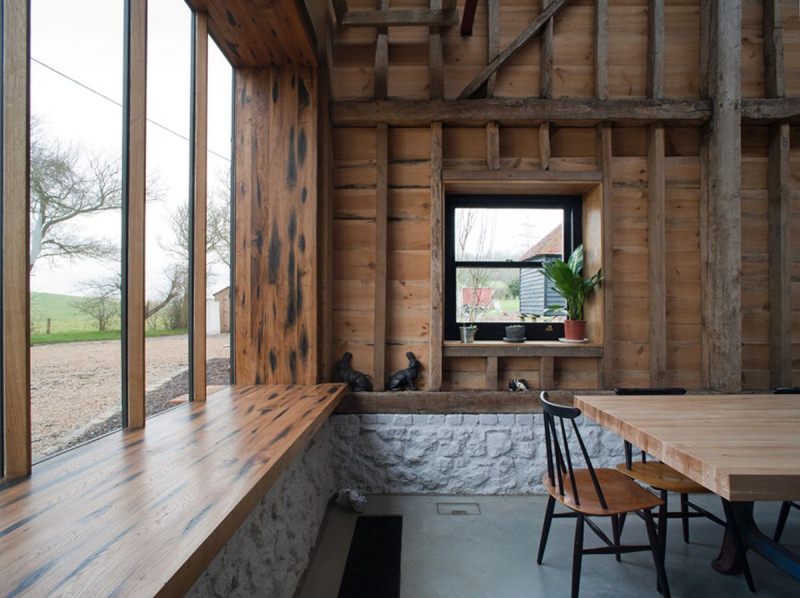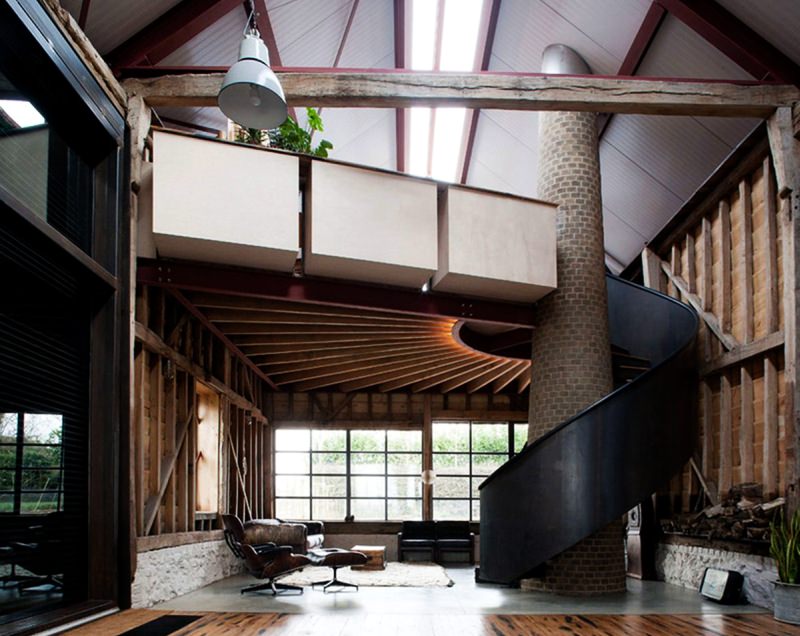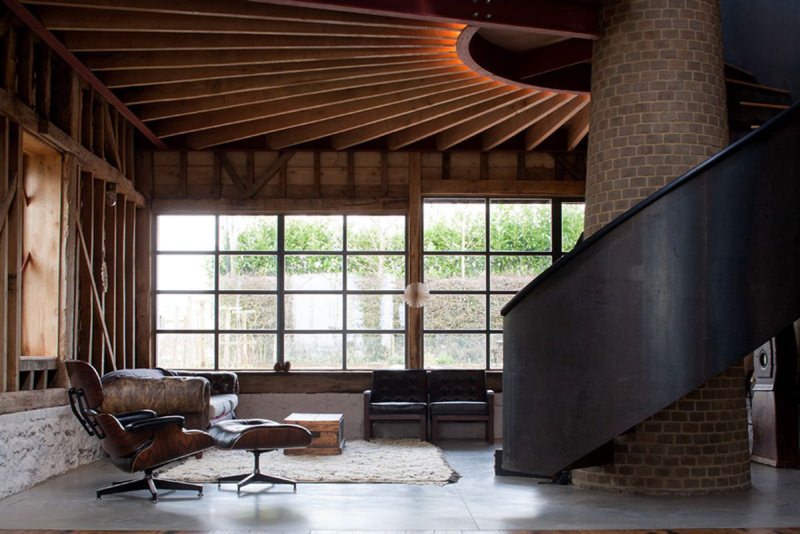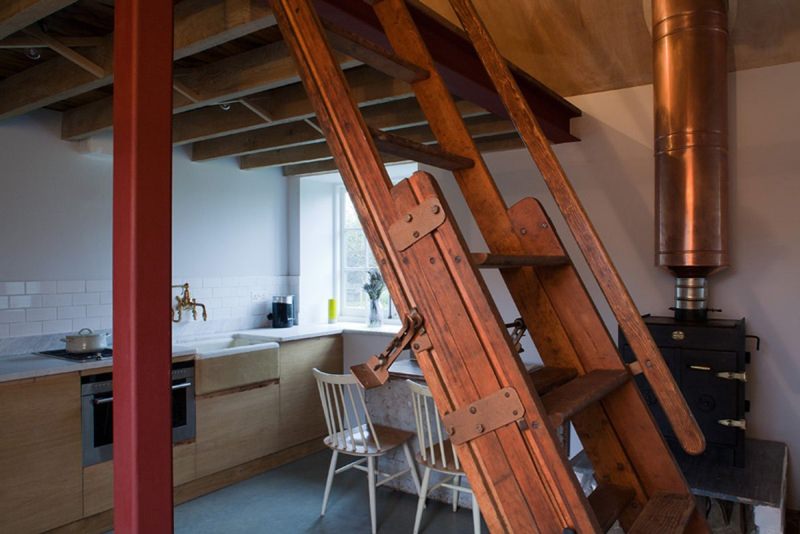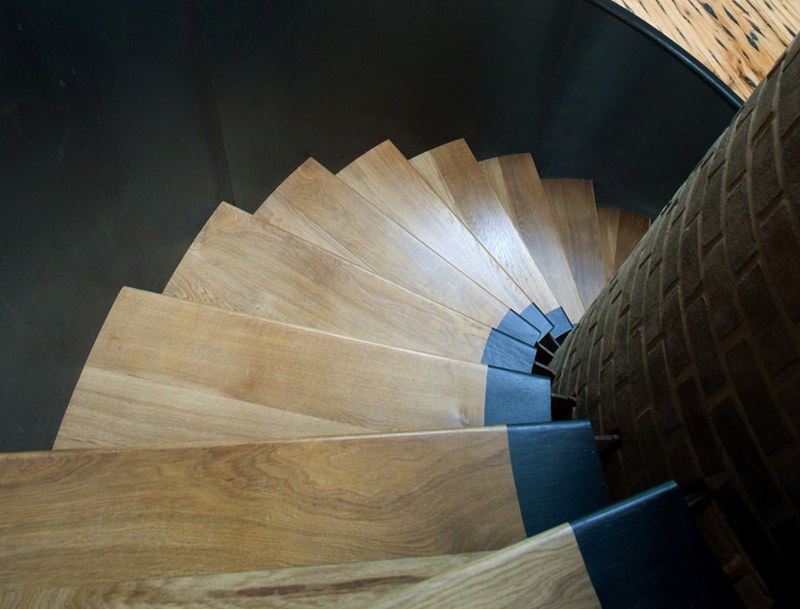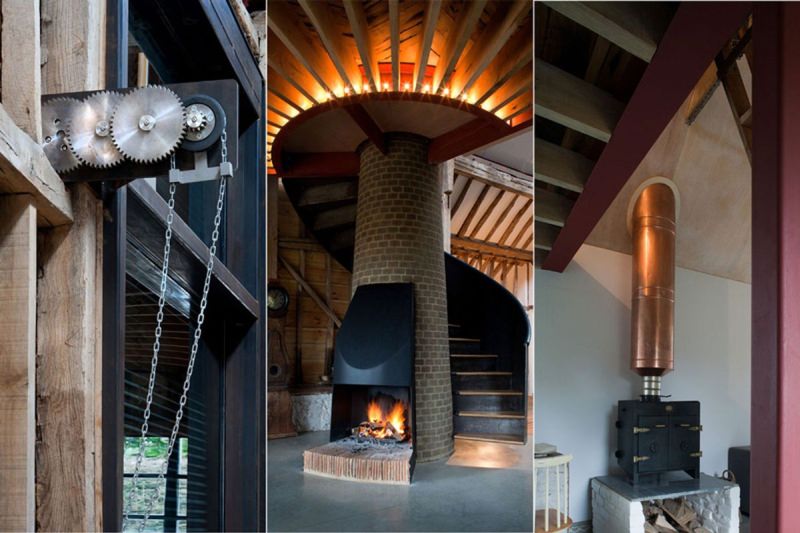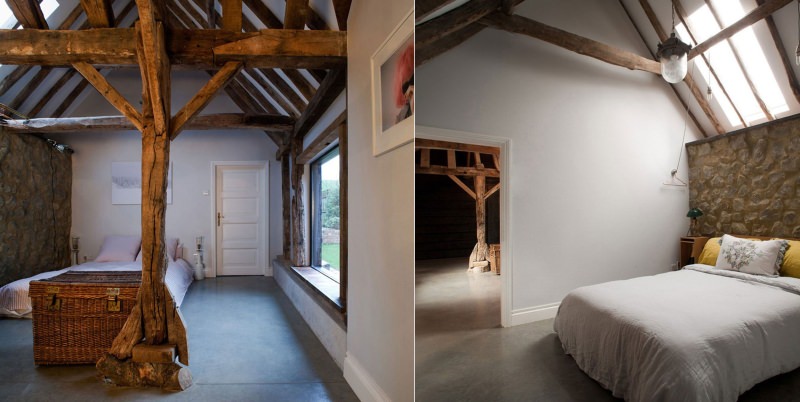 Via: Homedit