Interior design style has prominence in every household. Homemakers tend to unconsciously incorporate various design elements to make their house a home with a judicious choice of colors, materials, and furniture. Aside from the preferred Modern and Contemporary styles, Mid-Century Modern interior design has been one of the most persistent design movements in history. It is still ubiquitous in the furniture and architectural design landscape.
Mid-Century Modern interior design movement ascended to popularity in the United States in the mid-20th century. This interior design style is marked by subtle elements of clean lines, muted tones, and an eclectic blend of natural and manmade materials. It also touches upon graphic shapes and vibrant colors, and seamlessly integrates indoor and outdoor motifs.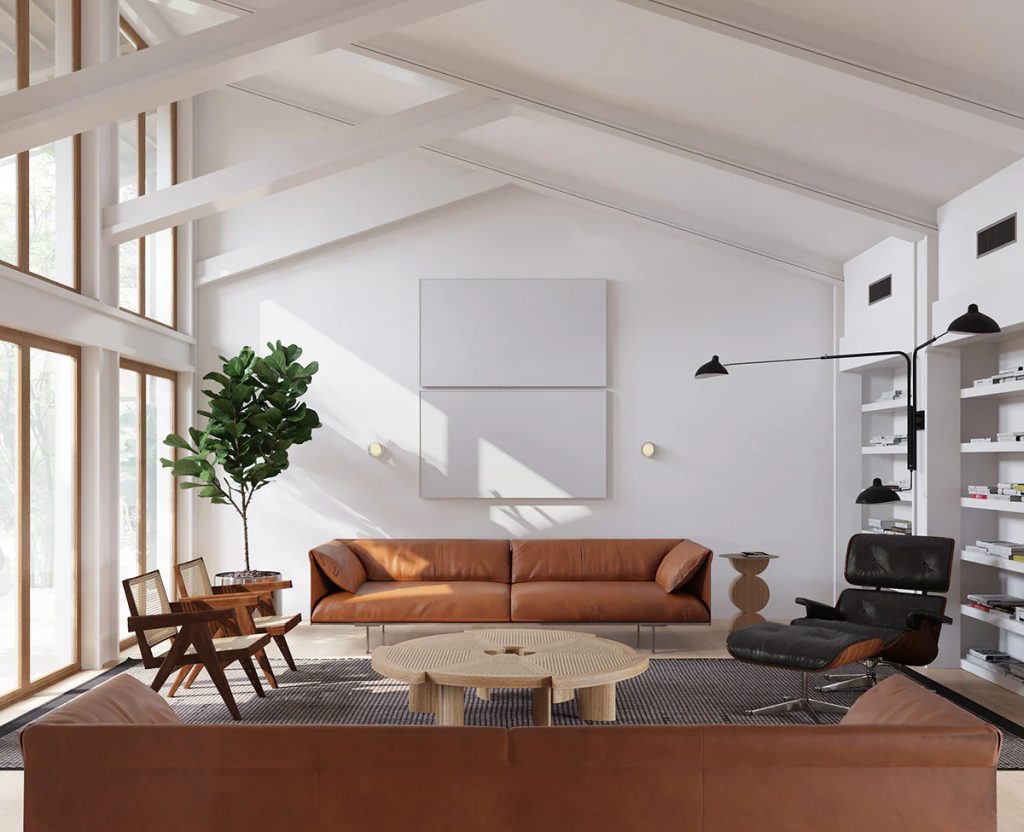 The ageless Mid-Century Modern design resonates with all generations courtesy of its highly functional elements. The interior design style is omnipresent in both formal and informal décor settings with astute use of large windows or sleek furniture. Let's find out more about this enduring style, its history, and what elements make it so appealing across generations.
Also Read: 18 Most Popular Interior Design Styles Homeowners Should Know
What is Mid-Century Modern Interior Design?
It brings to the table a fresh vibe with a retro charm that boasts an aesthetic design rife with comfort and functionality, making it timeless through generations. The Mid-Century Modern is further discernible by a harmonious flow from the inside to the outside through clever placement of sliding doors, patios, skylights, et al.
The Mid-Century Modern style has swayed an assortment of fields including interior, product and graphic design, architecture and urban development. The interior design emphasizes clean lines, gentle organic curves, a fervor for diverse materials and shapes, functionality and a futuristic look. It has a classic, understated look with uncluttered spaces and sleek lines striking by both organic and geometric forms.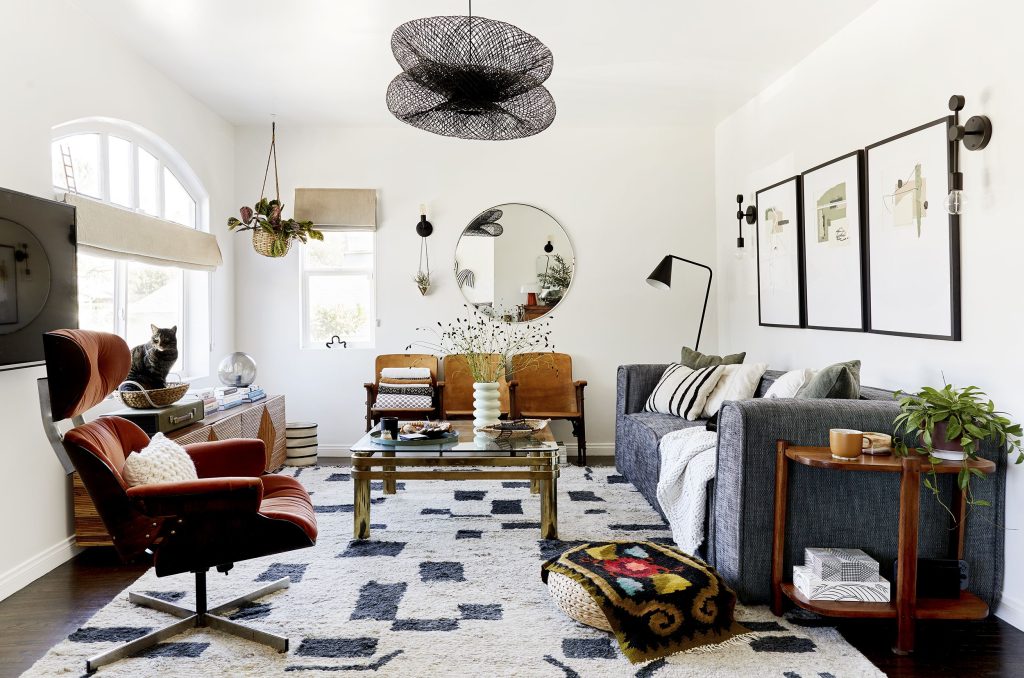 The Mid-Century Modern interior design is still marked by the same alluring combination of post-World War II pragmatism, closeness to nature, and striking tones and textures that have stood the test of time these past eight decades. It has defined the careers of some of the most popular interior designers the world has ever seen, including Ray and Charles Eames, Frank Lloyd Wright, Eero Saarinen, Isamu Noguchi, etc.
Also Read: How to Decorate a Beautiful Boho Living Room with Modern Overtones
History of Mid-Century Modern Interior Design
There are different theories concerning the origin of the Mid-Century Modern design movement. However, it has been established that the movement grew to prominence after WWII in 1945 and continued to thrive until the later 1970s. The post-war boom in the economy and the resulting increase in home ownership shaped this movement in the late '40s.
It is credited as being born out of the International and Bauhaus movements and shares several similarities with Scandinavian design. As the name suggests, Mid-Century Modern interior design refers to the design style that rose to prominence in the mid-1900s – from the '40s to the '60s. It has managed to impact people, their lifestyles, cultures, and beliefs with its minimalist style, clean lines, efficient use, decoration, and organic shapes.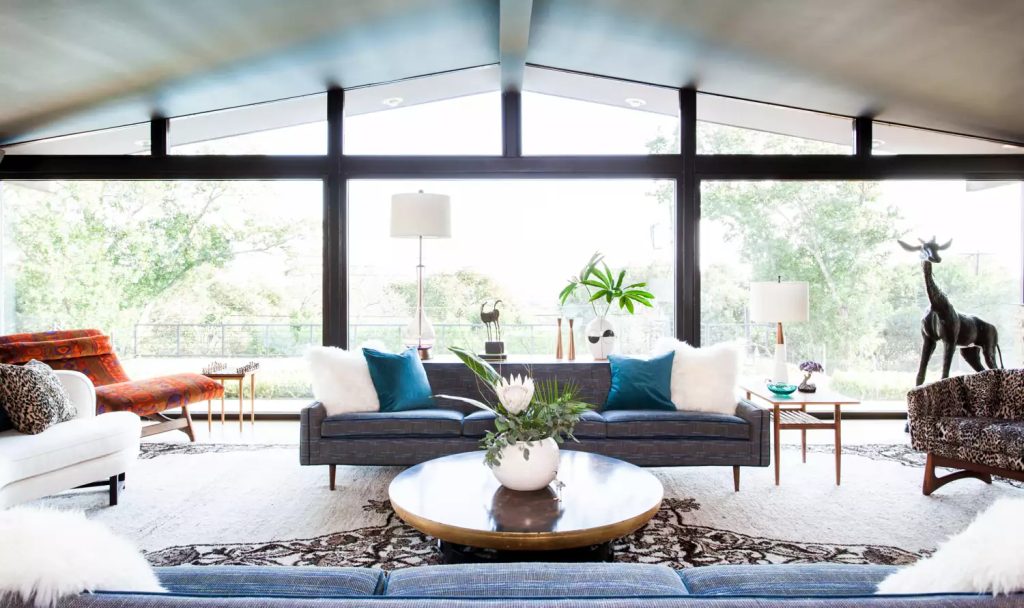 This design movement gained popularity as cities expanded, and the demand for modern furnishing for newly-built modern homes grew post World War II. New materials came forth with technological advancements permitting interior designers to experiment and explore new shapes, textures, and colors.
Also Read: Rustic Design Style Guide – Taking You Back to Your Roots
Characteristics of Mid-Century Modern Design
Mid-Century Modern design has made appearances on numerous television shows. The American period drama series Mad Men, The Umbrella Academy, and even Marvel's televised tale of the mischievous Norse god Loki is peppered with interiors clad in Mid-Century Modern design.
Minimalism at Front
Mid-Century Modern carries minimalism at its core. Interiors with this design style are dotted with sleek lines and lay emphasis on functionality and uncluttered spaces. The minimal interior design aesthetic is one of the key features of this style and has functional and simple yet elegant furniture. It also forgoes superfluous ornamentation. While statement pieces such as large sculptures or plants are more present in these minimalist interiors, small trinkets or collections are absent.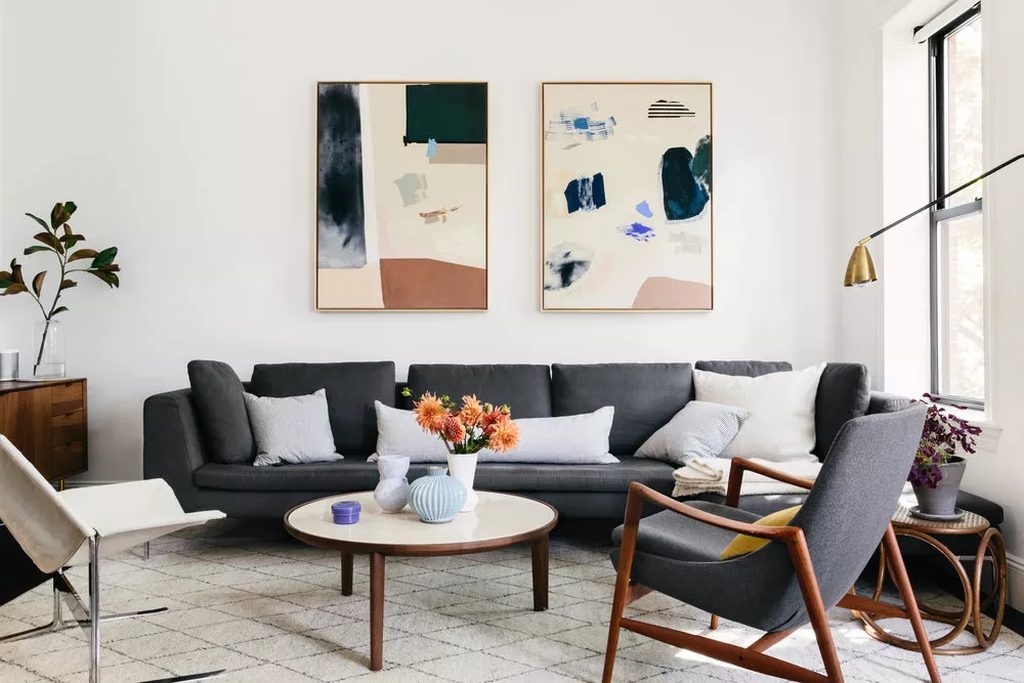 Eclectic Blend of Materials
This interior design style embraces an eclectic blend of materials. It features both natural and man-made materials. For instance, while wood and wood veneer have been typical elements of the Mid-Century Modern style, designers of this movement have experimented with newly emerged materials such as plastic, formica, and acrylic. Interiors with this style usually mix and match organic and synthetic materials to create a down-to-earth and homely vibe.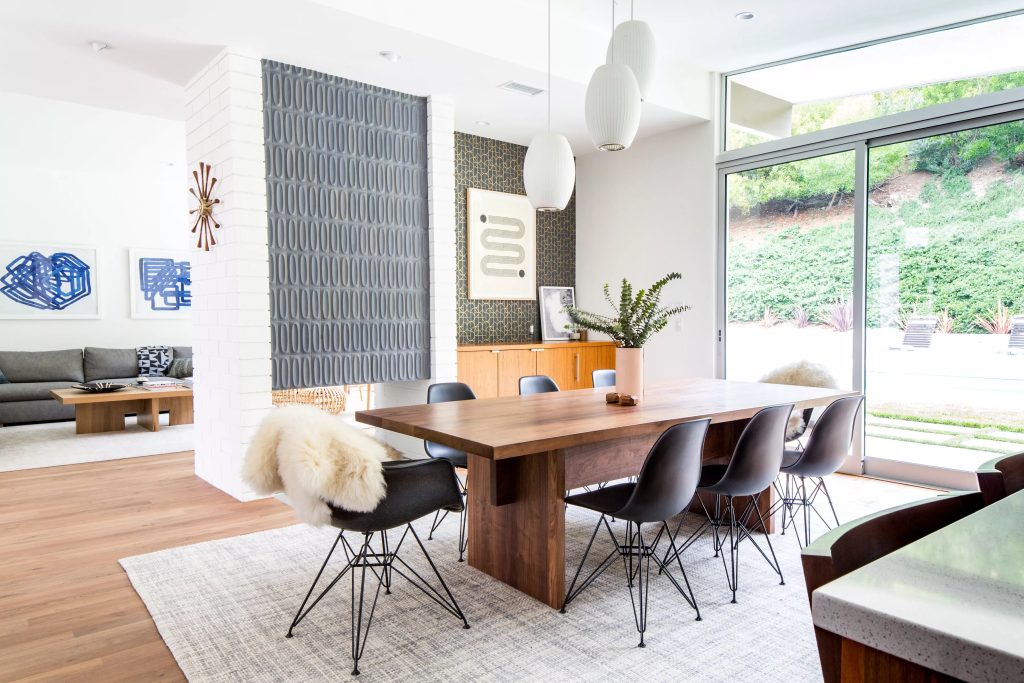 Also Read: Everything You Need to Know About Modern Interior Design Style
Merges Indoor and Outdoor
Another key characteristic of this interior design style is that it merges indoor and outdoor features through various elements. It focuses on the fusion of manmade structure and nature to make an intimate and calming setting. It vastly uses biophilic design and utilizes big indoor plants in décor. Meanwhile, large windows encourage a sense of flow between indoor and outdoor layouts.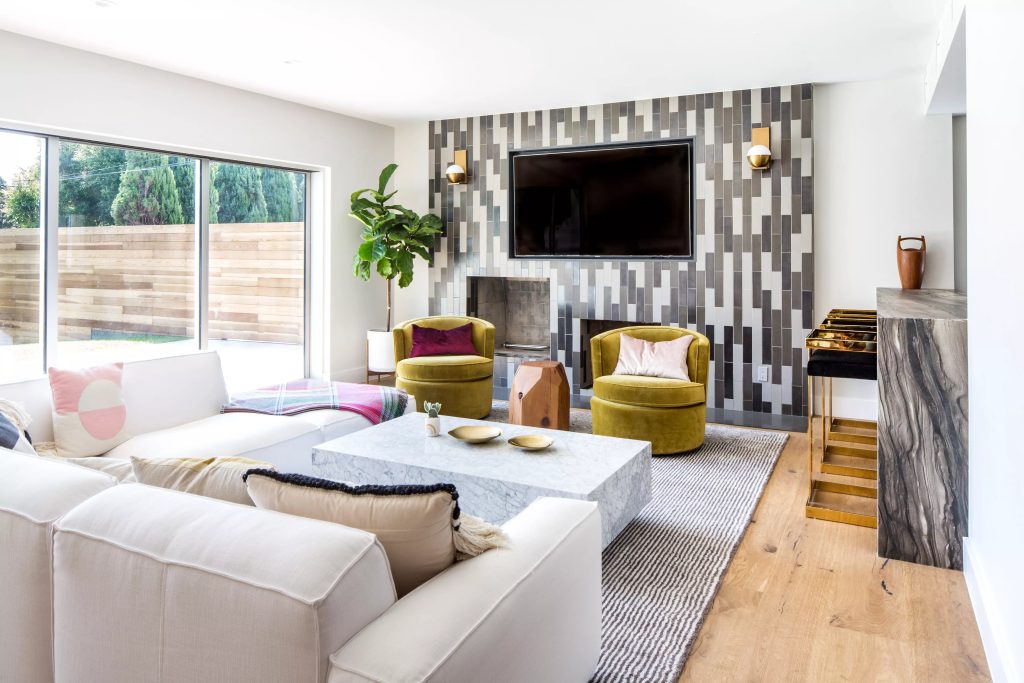 Natural Colors Palette
Mid-Century Modern interior design style is known for its natural hues with a pop of colors. It features bright accent colors against primary neutral tones of white, black, and wood. Keeping up with the flow between indoor and outdoor, the color palette for this design style is rooted in nature. It is dotted with earthy greens, bright fall shades of organs and yellows, muddy browns, sea blue greens like aquamarine and teal, and deep clay red.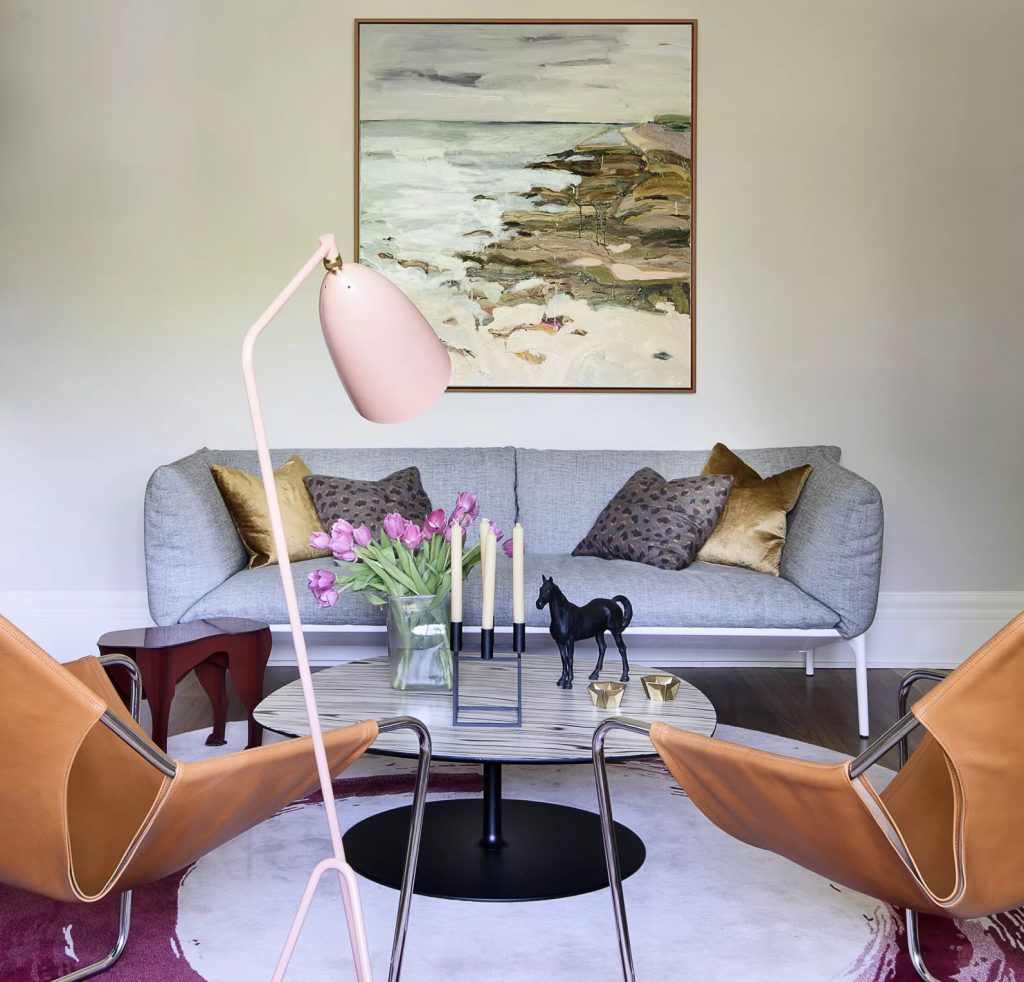 Also Read: A Comprehensive Guide to Master Contemporary Interior Design
Function Over Form
The interior style focuses on function over form and uses a mix of both organic and geometric shapes. The furniture pieces in such interiors are simple yet beautiful. No piece in Mid-Century Modern interior is without its purpose and all keep up with the style's ethos of decluttering. It features minimal elaboration and attention to functionality, which is why vintage pieces from this era are still in style and demand.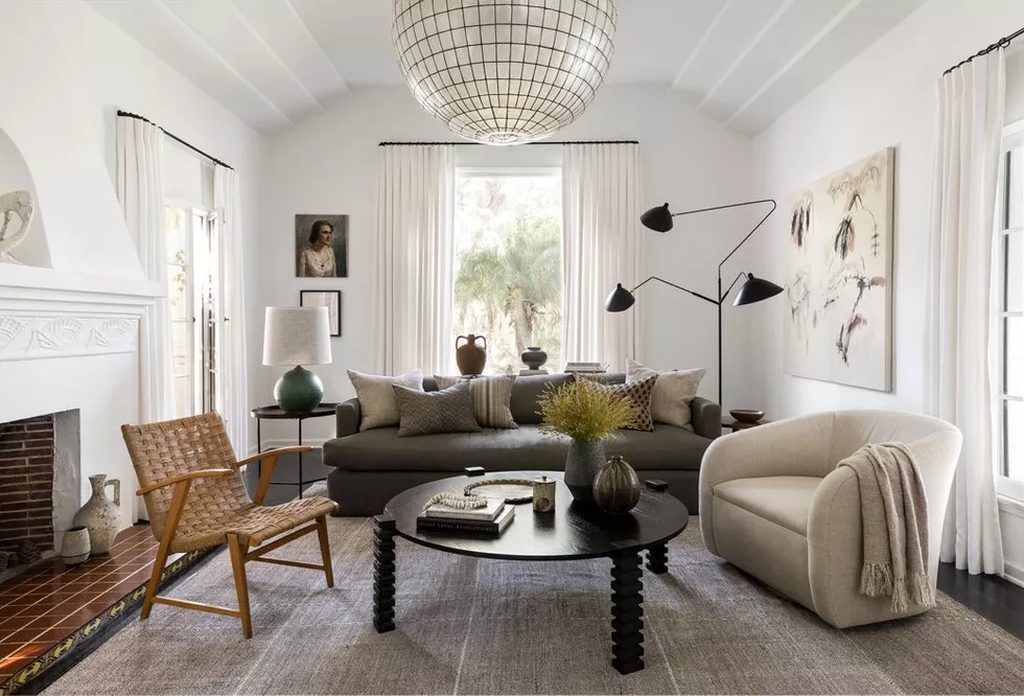 Mid-Century Modern Design Inspirations
If you are still not sure how to achieve this ageless interior style and what materials and furniture to use, here are some examples. Pro tip: one of the most popular furniture pieces of Mid-Century Modern is the classic Eames Lounge Chair. Let's see what else can we do to incorporate this style into our homes.
Mid-Century Modern Style Bedroom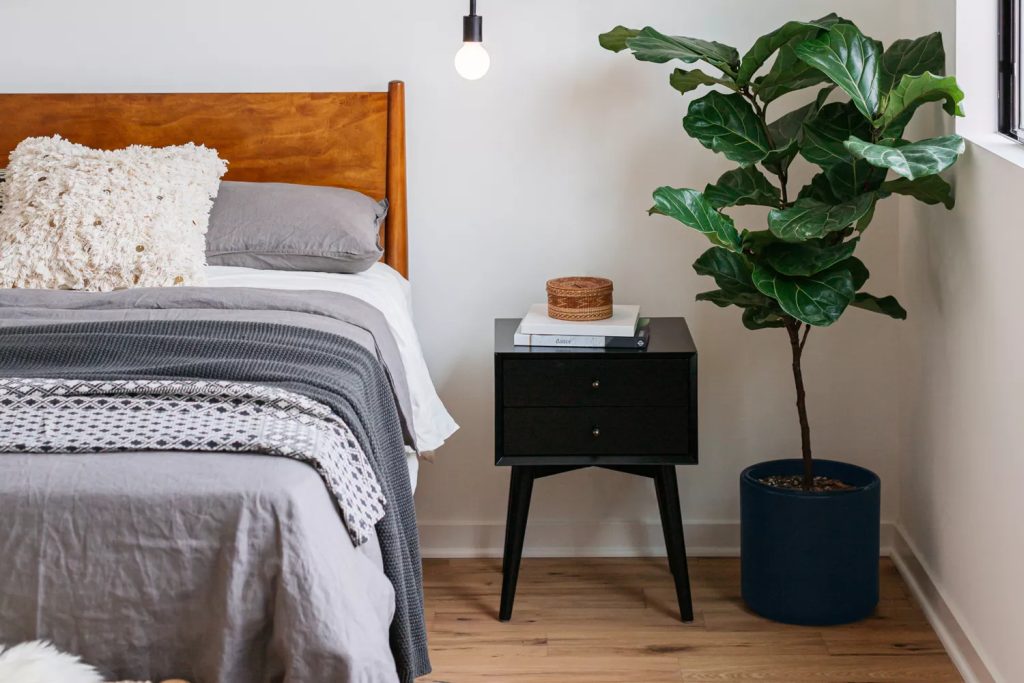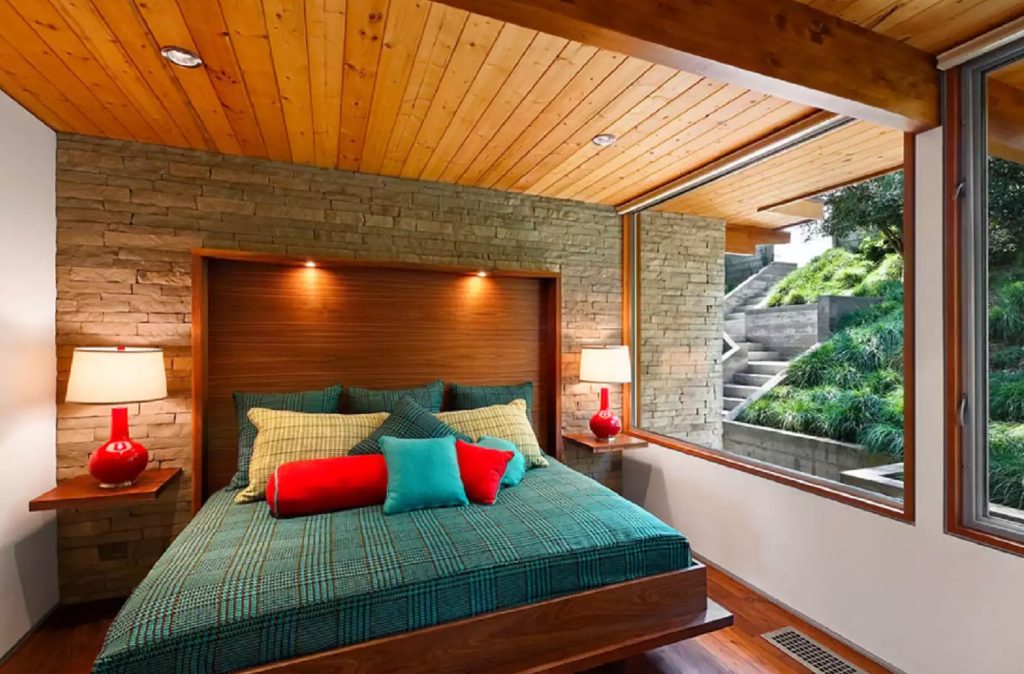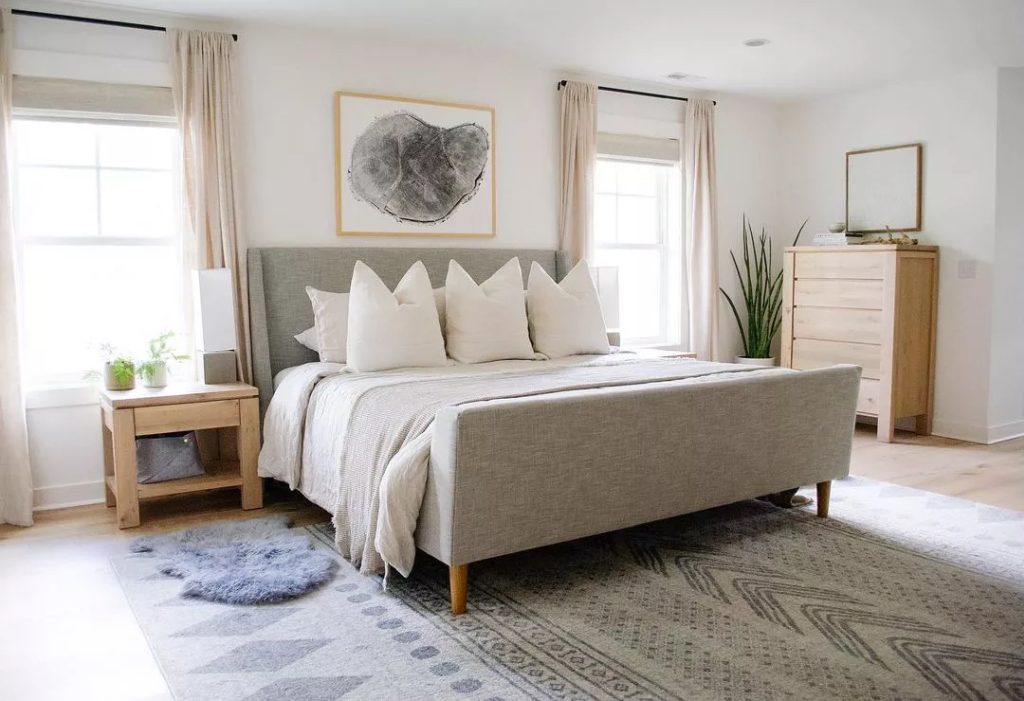 Mid-Century Modern Design Living Room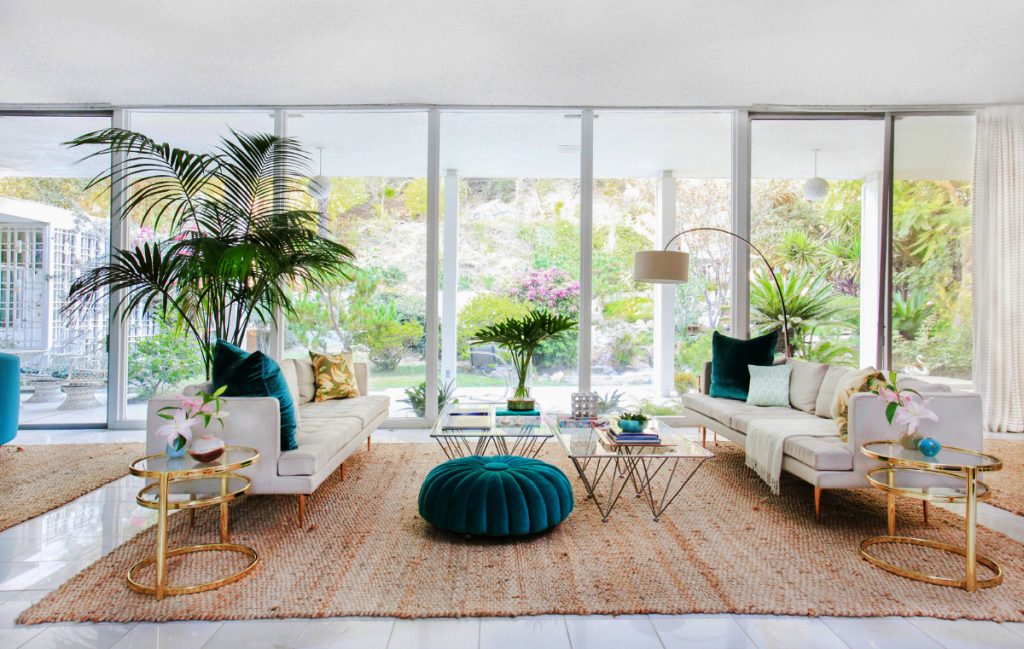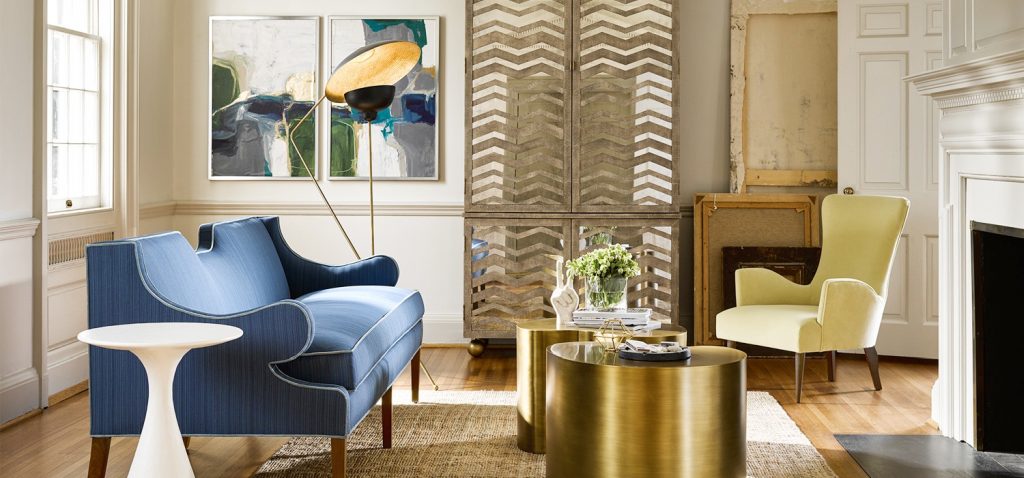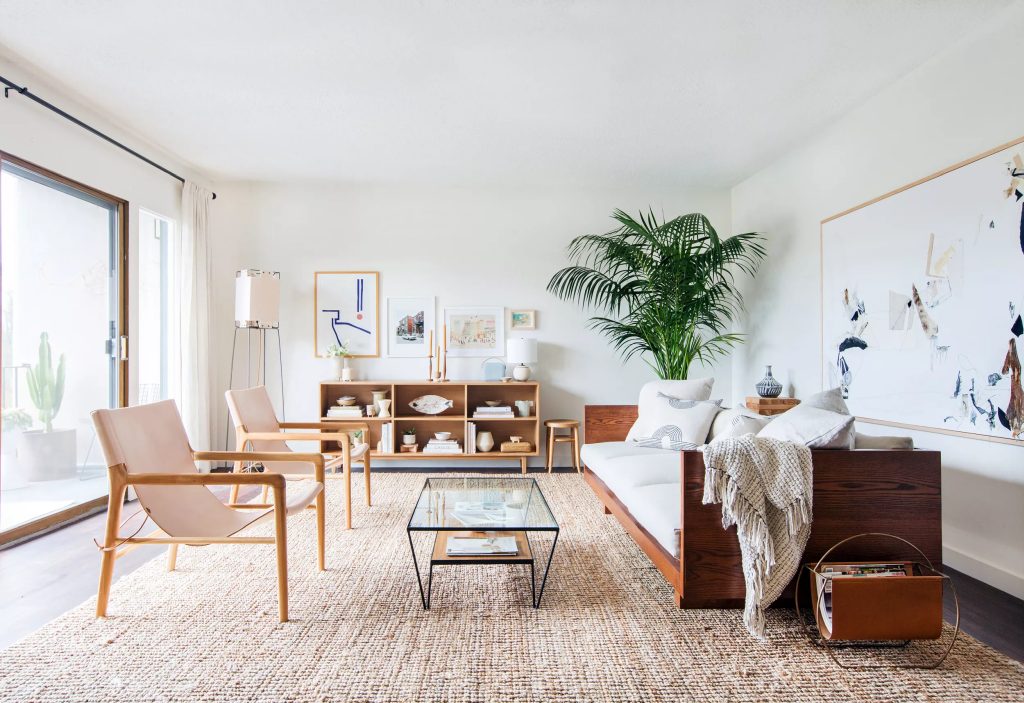 Mid-Century Modern Design Kitchen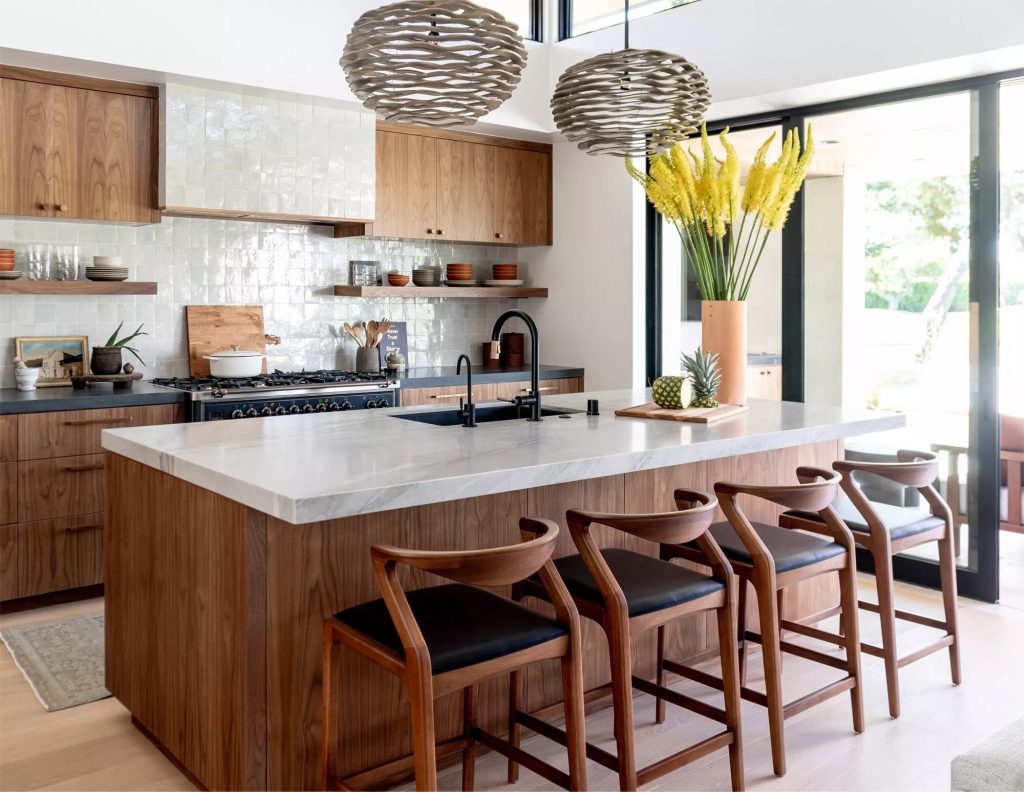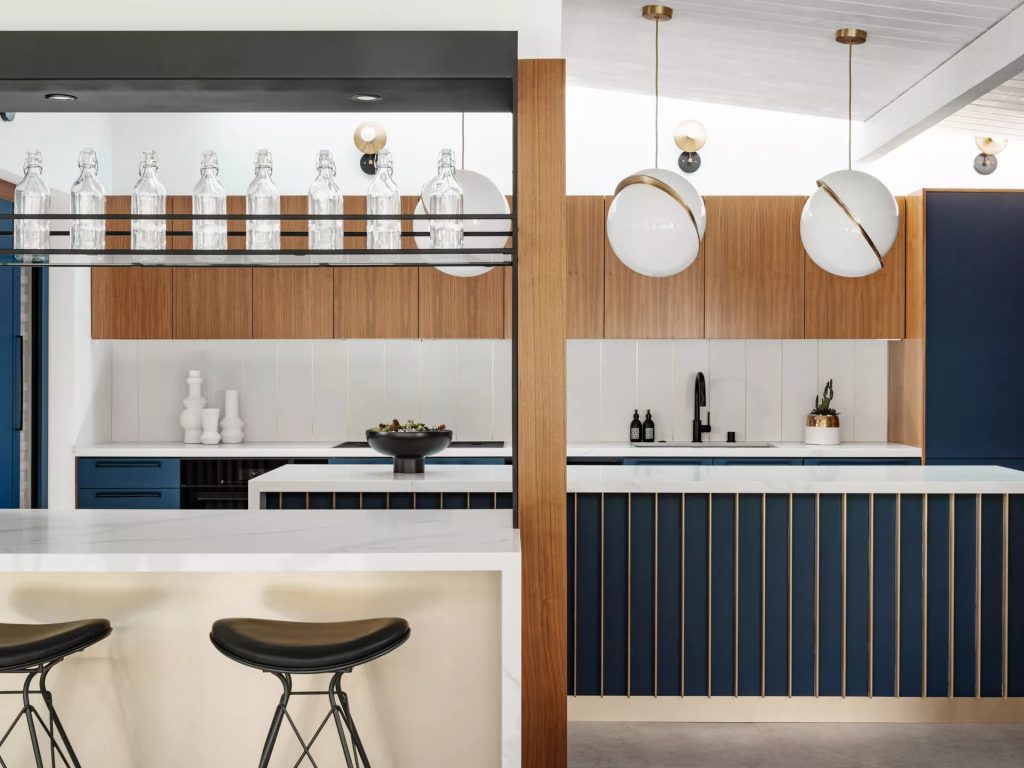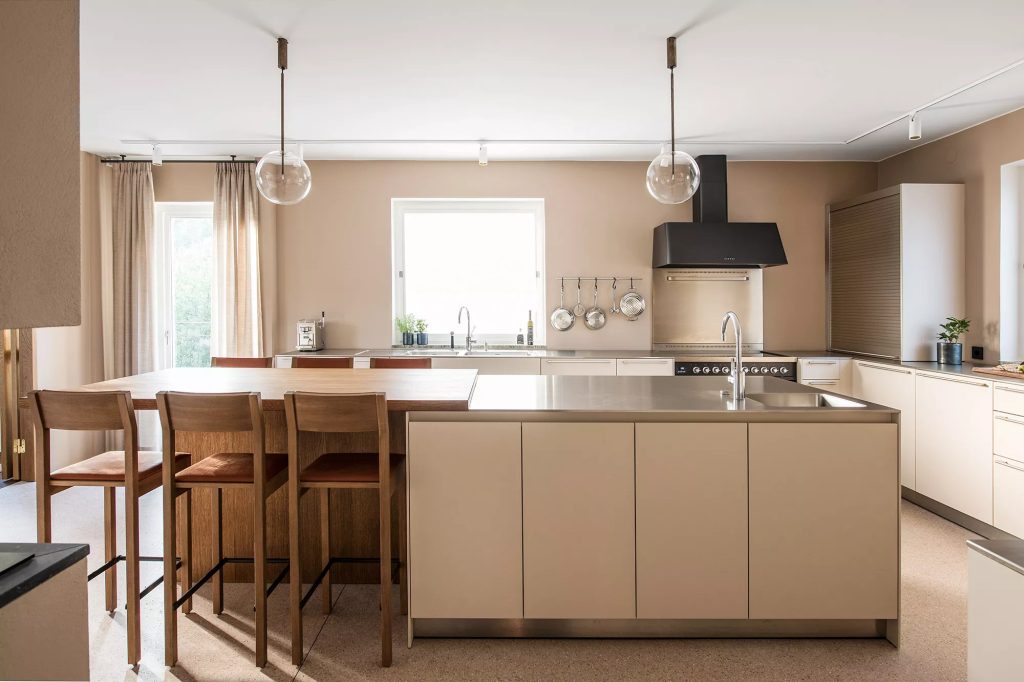 Mid-Century Modern Style Furniture