Approximately 2.5 billion people in developing countries practice open defecation, which has devastating effects on human health and environment alike. Lack of adequate sanitation facilities not only lead to health issues, but poor sanitation contributes to about 700,000 child deaths from diarrhea every year. To find a practical solutions to this problem, a revolutionary team of researchers at Cranfield University is developing a waterless toilet named Nano Membrane Toilet that aims to treat human waste on-site without using external energy and water.
Developed in response to the Bill and Melinda Gates Foundation's Reinvent the Toilet Challenge, the green toilet has been announced the finalist of the fourth Cleantech Innovate showcase by ecoConnect CIC, UK's green industry business network.
Designed to offer safe sanitation in countries facing similar issues, the toilet aims to treat human waste without using water. Fabricated with the aim of joining 35 other low carbon technology companies that will pitch audiences, buyers and industry specialist on February 2016 at Royal Institution in London, the green toilet is giving a fresh approach on managing human waste and helping people to have safe and hygienic toilets.
Designed for single household use, the toilet accepts urine and faeces as a mixture. Still in its development stage, it uses unique rotating mechanism to transport a mixture into toilet, while blocking odor at the same time. Supporting membrane technology, it produces clean water while the solid waste is gasified to convert into ash and energy to power the membrane process.
The waterless toilet with the help of sedimentation separates solids, while bound water (mostly urine) is divided using low glass transition temperature. Waste is then filtered to separate vaporized water molecules from rest of the waste content, thus preventing pathogens and solids from being carried further by water. Water then passes through nano-coated beads that enable formation of water droplets at the surface. Once droplets form a critical size, water drains into collection vessel for reuse at household level.
Planned to be launched as a rented toilet for households with the help of local organizations, the nano membrane toilet will surely help developing nations and their residents have a safe and private toilet inside their homes. Here is a video to help you understand what the team members hope to achieve with their innovative waterless toilet.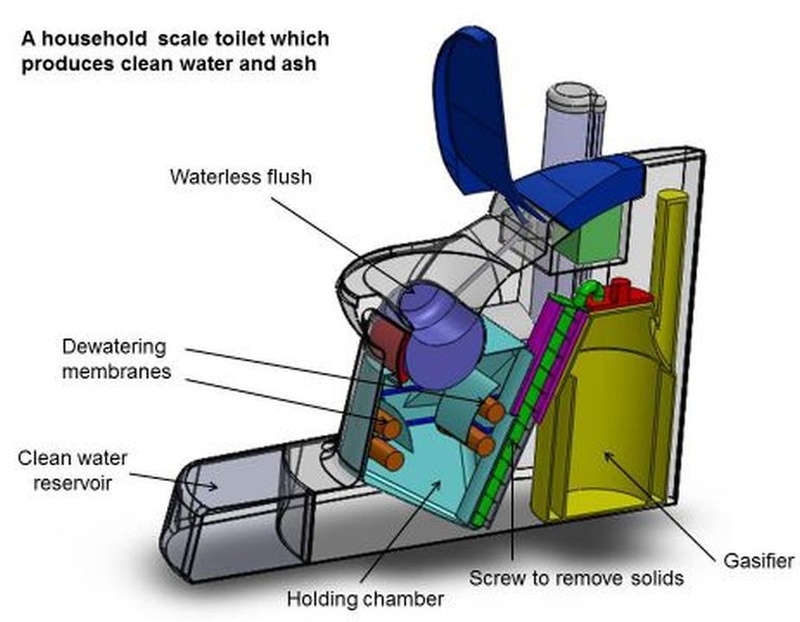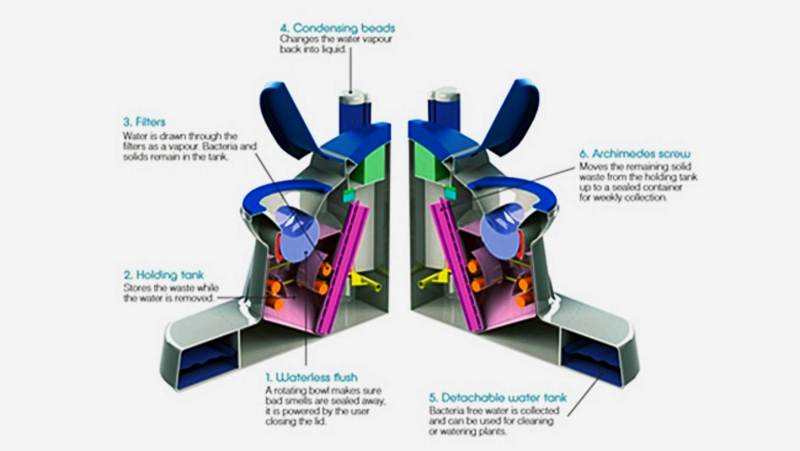 Via: Gizmag