Copenhagen-based designer Thomas Bentzen reveals a stool and bench made of molded plywood. Dubbed the T06 Soft Stool and T05 Soft Bench these are designed flat packed for TAKT using ash and solid wood. Both Soft Stool and Soft Bench are eco-labeled and produced using solid FSC-certified wood from sustainable forests.
Soft Bench and Stool is designed on knock-down principle, which means it can be disintegrated and carried for shipping and assembled again when being brought to use. The stool and bench are shipped in a flat pack, which minimizes CO2 emissions.
The table and stool are made by sticking together thin pieces of veneer before inserting the layered sheets into a mold and pressing them into the desired shape. The curved plywood elements slot onto a simple frame that is held together by exposed metal bolts. The double curves created during the molding process help in strengthening the overall construction.
Also Read: Simon Barazin's Limited Edition Plexiglass F04 Table Doubles as a Bench
If somehow you end up losing the parts of the bench and stool or the item gets worn out, it can be successfully replaceable. In addition, the entire furniture can be disassembled for recycling at the end of its life.
Both furniture units measure 464mm in height and 383mm in depth. The bench and stool are 950mm and 450mm in width respectively. The Bench is available at TAKT for approximately $350 while the Stool costs around $210.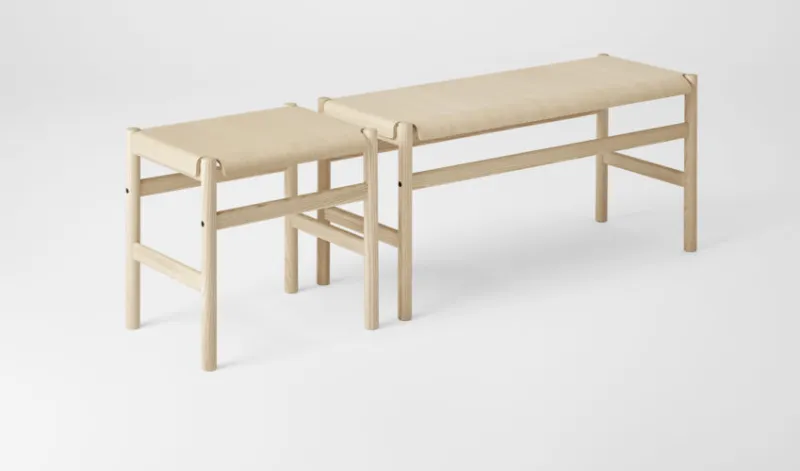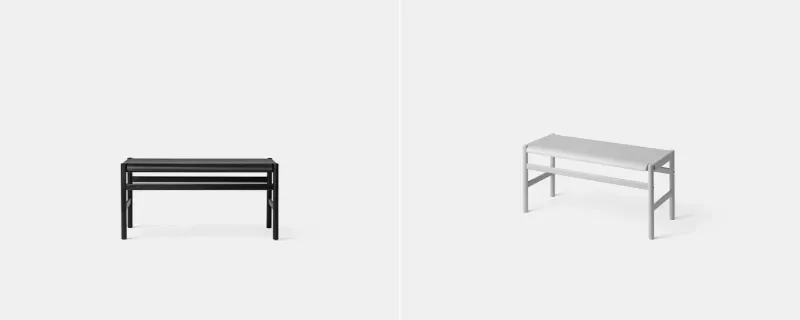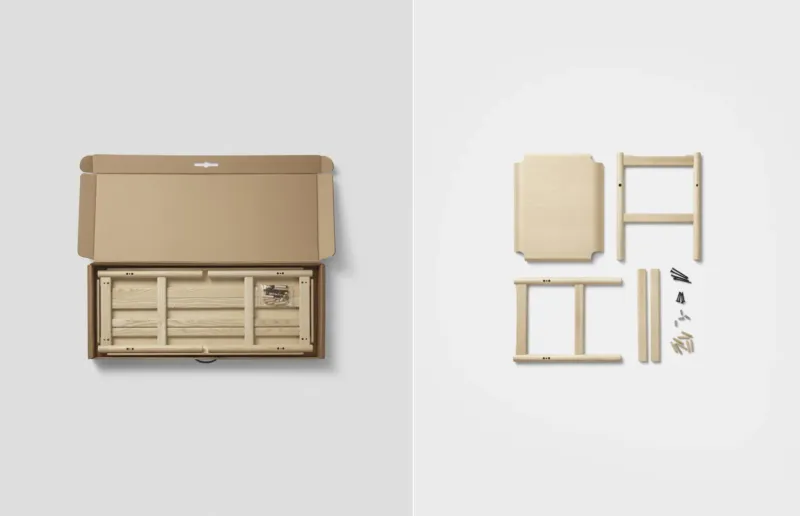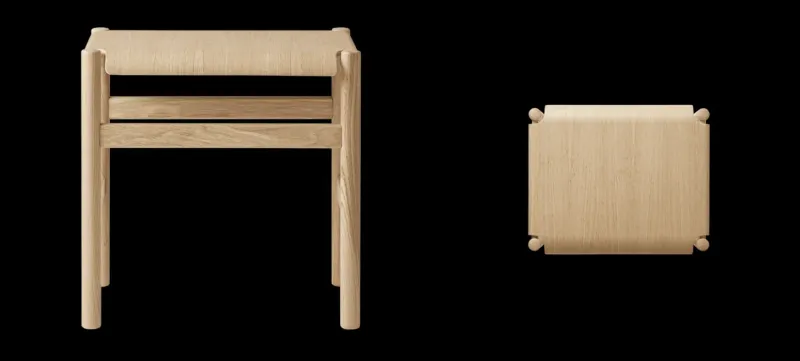 Via: Thomas Bentzen