Tel Aviv-based architect Simon Barazin along with fellow designers Tal Baltuch and Tom Melnick brings to you the F04 table-bench. The object measures around 175cm long and blends so naturally into the environment that one may find it difficult to distinguish between a real bench and an optical illusion of the structure. The geometrical genius involved in making the bench allows its dual functionality to work both as a bench and a table.
The geometric genius of the object is well supported by a glossy body that makes it visually delightful. The table is poised on unique T-joints which provide firm support to the structure. The F04 table-bench is so unique and offers beautiful aesthetics that it can be housed in an apartment, a bungalow or an office with equal ease.
The limited edition F04 is more than just a piece of furniture. This statement is evident through the design of the table which is inspired by Plexiglass. Plexiglass is already renowned for its light transmission capacity which makes the table highly reactive to the different lighting conditions.
The translated panes of plexiglass create an optical illusion by emitting a spectrum of technicolored shadow. It took extensive research for the designers to finally settle with translucent panes of plexiglass. Furthermore, the object can be put to use for keeping accessories and can be brought to use as a bench as well.
Also Read: Designer Transforms Discarded Bicycle Into Stylish Coffee Table with White Motif
The table-bench is designed in such a way that it might give a delusion to your fellow mates whether it is having any physical form or is it just computerized stimulation. The F04 table-bench is available for international custom orders as a physical item through the official website of the designer. An NFT version of the product will be released in the fourth quarter of the year.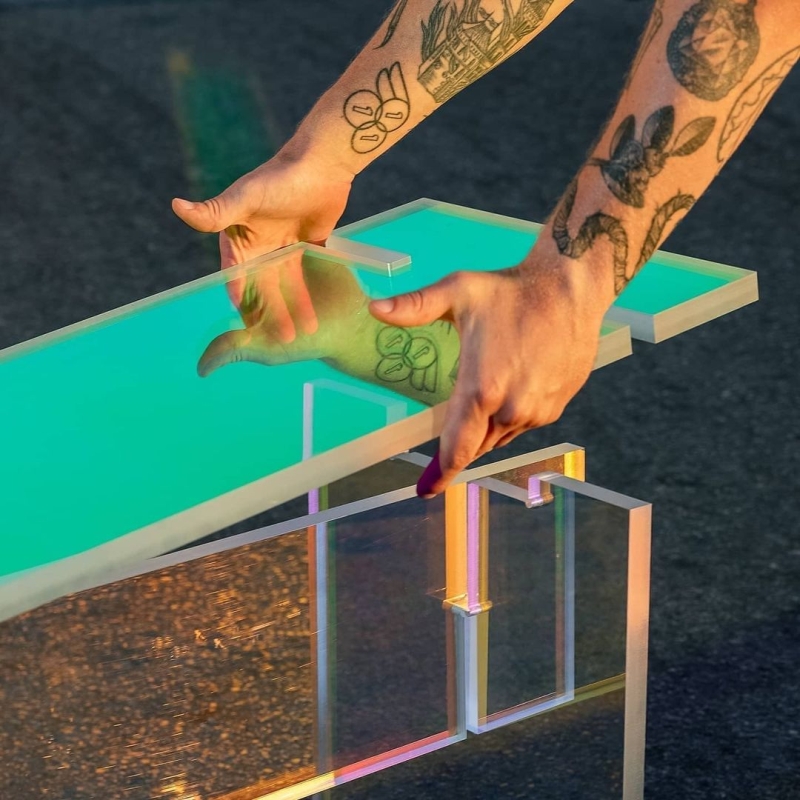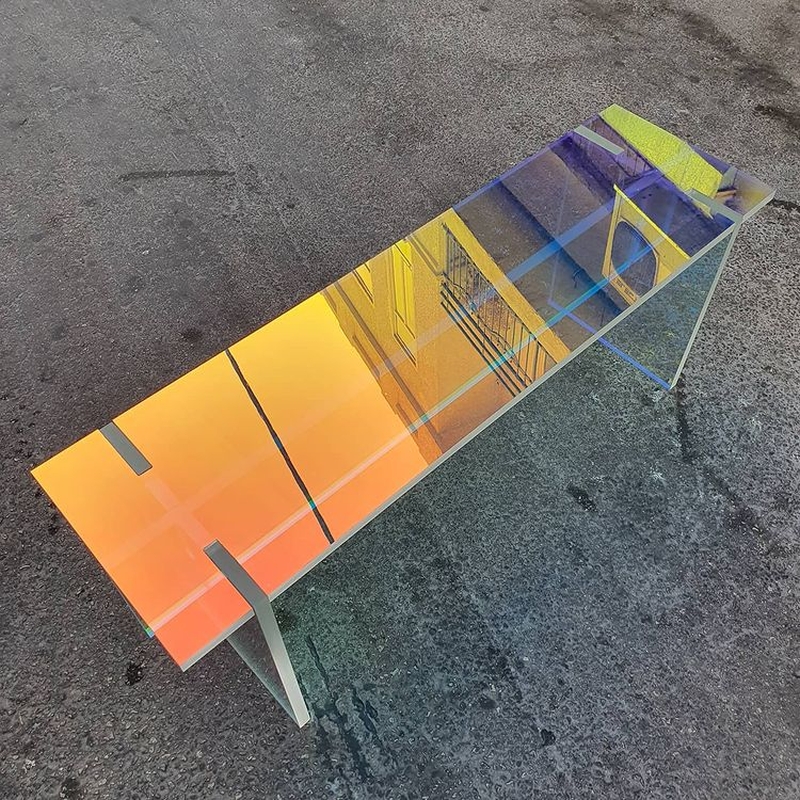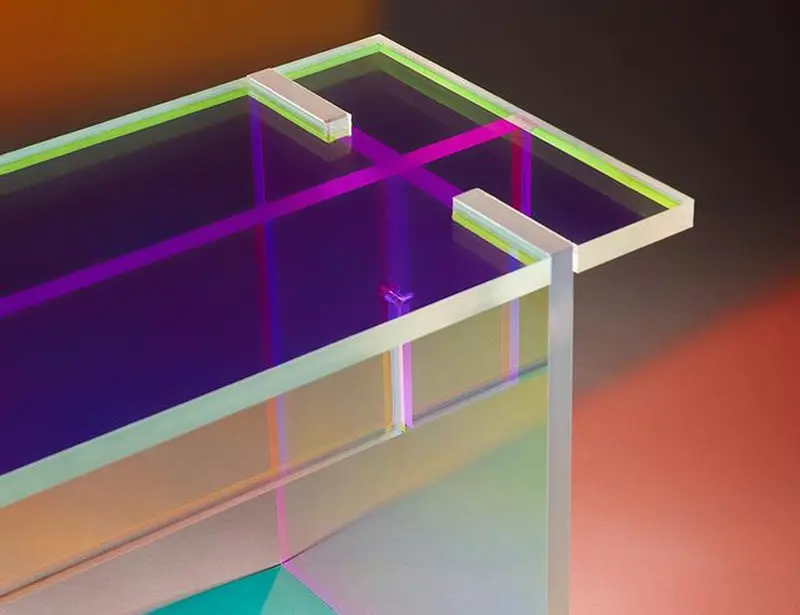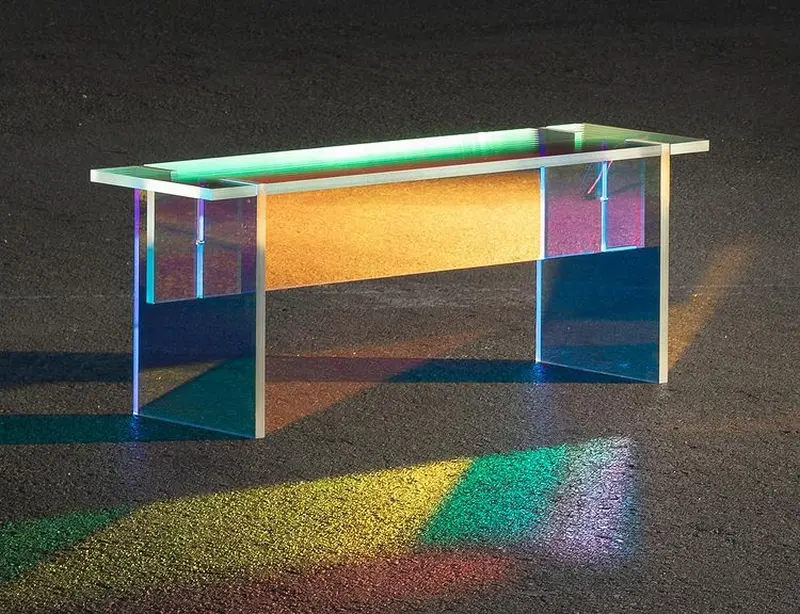 Via: YellowTrace