Kitchen is perhaps the most important section of any home, and most homeowners spend a lot of time on its décor. Not only the look, but kitchen houses the most important accessories that you need in daily routine. After all, having finger-licking food is something no one can resist. And no one can deny the fact that kitchen accessories make for one of the most preferred gifts for dear ones. So, let's have a look at some of the most unique gifts you can opt for this holiday season on Christmas Eve.
# Star Wars Death Star Toaster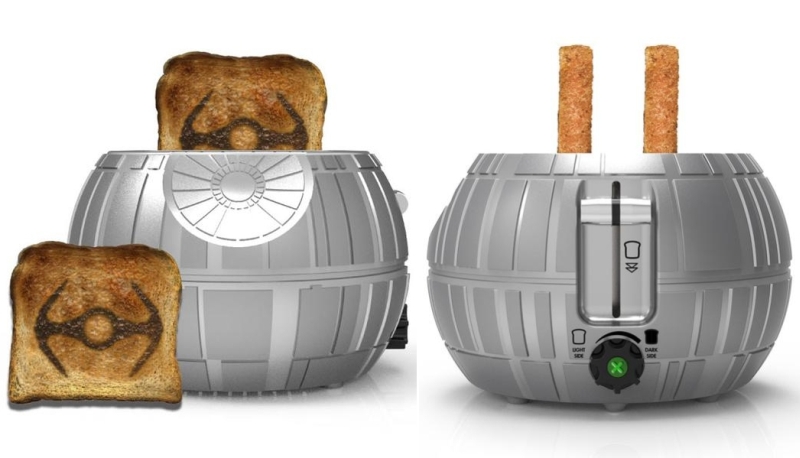 First up we have a toaster that'll bring a smile to the faces of sci-fi fans. A two-slice toaster that looks like the Death Star from the Star Wars series. Even better, it toasts your bread with the inscription of a TIE fighter. An ideal gift for your Star Wars fan in the family or friend circle.
Buy: £49.99 (approx. $68)
# Tea Infuser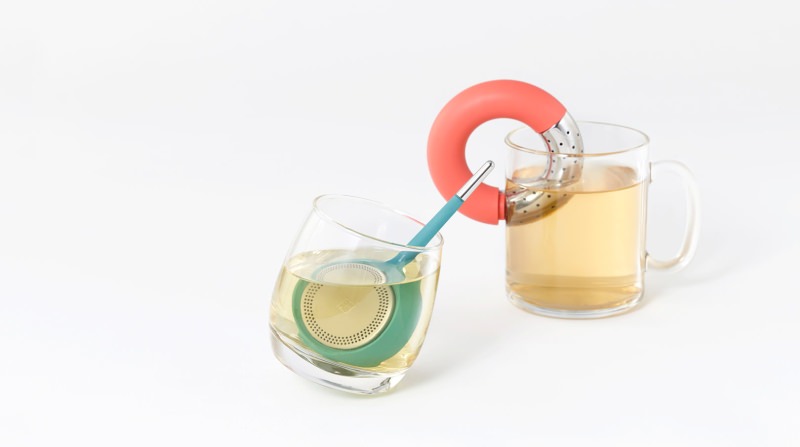 For those are very particular about their kitchenware, Italian designer Andrea Ponti, founder of Hong Kong-based Ponti Design Studio has come up with minimalistic tea infusers. Dubbed as Koma and Torus, these tea infusers go well with different styles of tea drinking styles.
# Ferris Spice Rack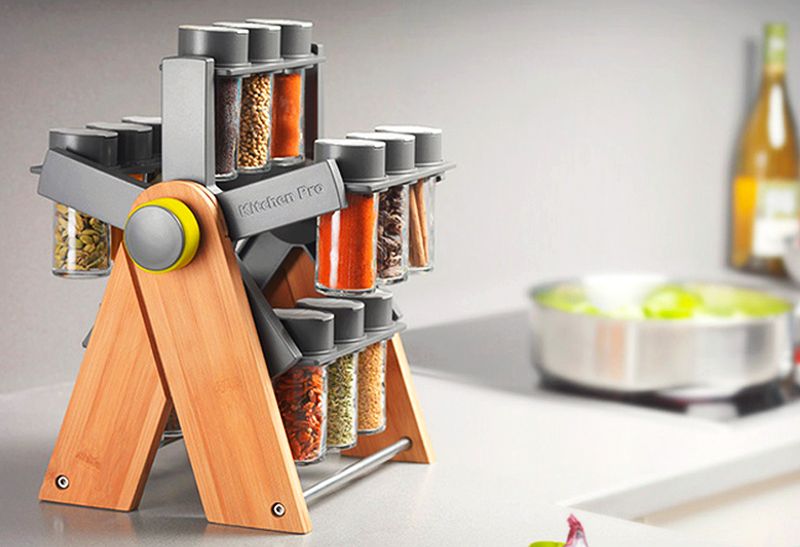 Looking for a beautiful and practical way to store all your spices? Then go for the Kitchen Pro Ferris Spice Rack that has a wheel-like frame with racks to hold the spices in different compartments. The accessory is designed keeping in mind all the spices that are found in a home.
Buy: £50 ($62)
# Pizza Cutter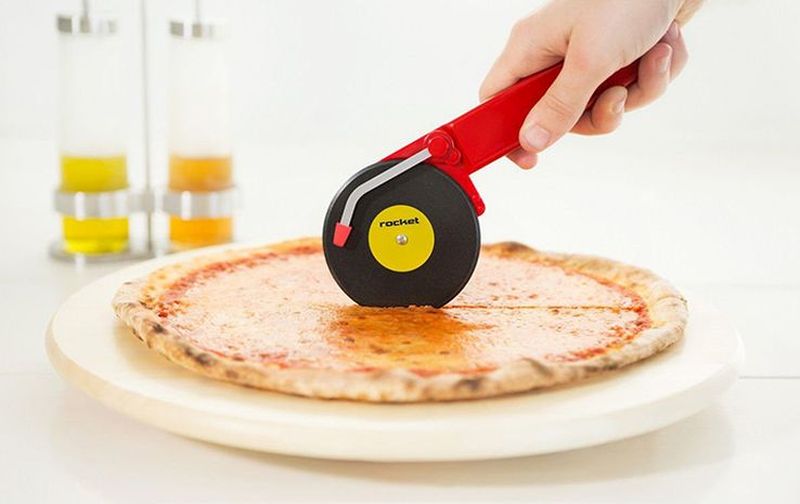 Love your pizza and want a pizza cutter that catches everyone's eye? Then without any doubt go for this cool pizza cutter. Created by Rocket Design, the turntable-shaped pizza cutter is a fun addition to your kitchen. It cannot play records, but its super fine steel blade in high-gloss finish cut perfect slices of pizza.
Buy: €17.49 ($18 approx.)
# 4-in-1 Cutting Board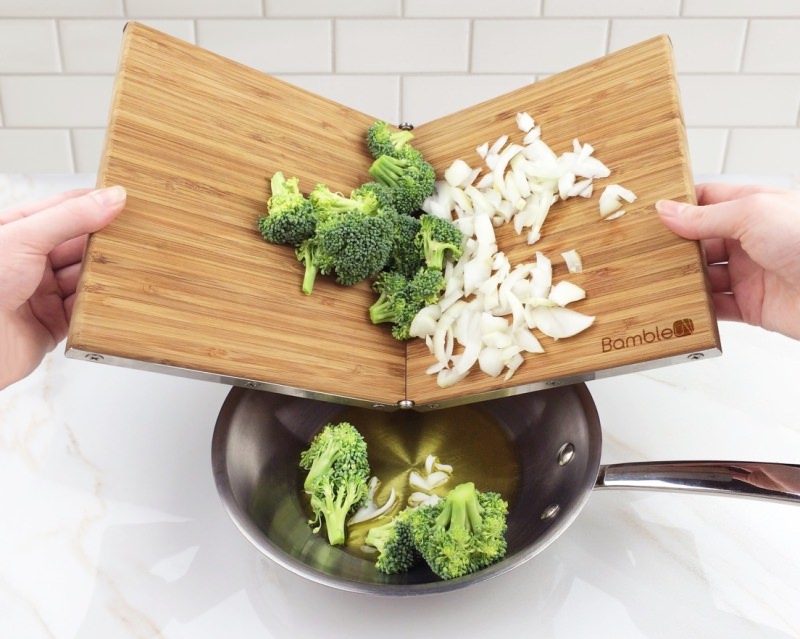 Chopping boards tend to take up a lot of space in your kitchen cabinet. Moreover, putting the cut-down vegetables in the utensil is a bit of hassle after chopping on the board. To get over this problem, Bambleu cutting board is ideal. It can be folded when not in use and also used as a garlic crusher.
Buy: $30
# Fondoodler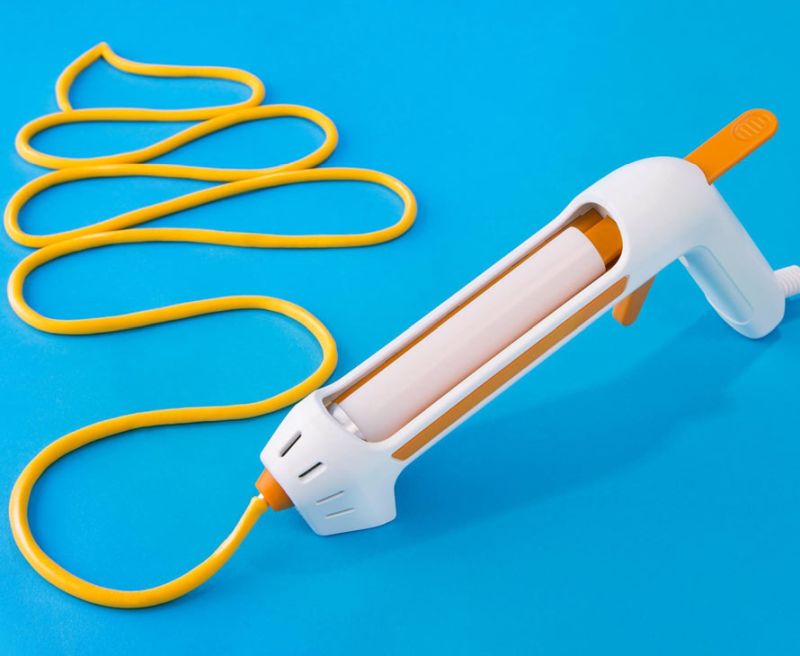 For cheese lovers, Fondoodler is a gift sent from Santa. It is a reloadable hot glue gun that's designed just for cheese. Stuff it with any kind of cheese stick, and the accessory turns it into a glue-like material for easy doodling over your food.
Buy: $25
# Bulb Citrus Reamer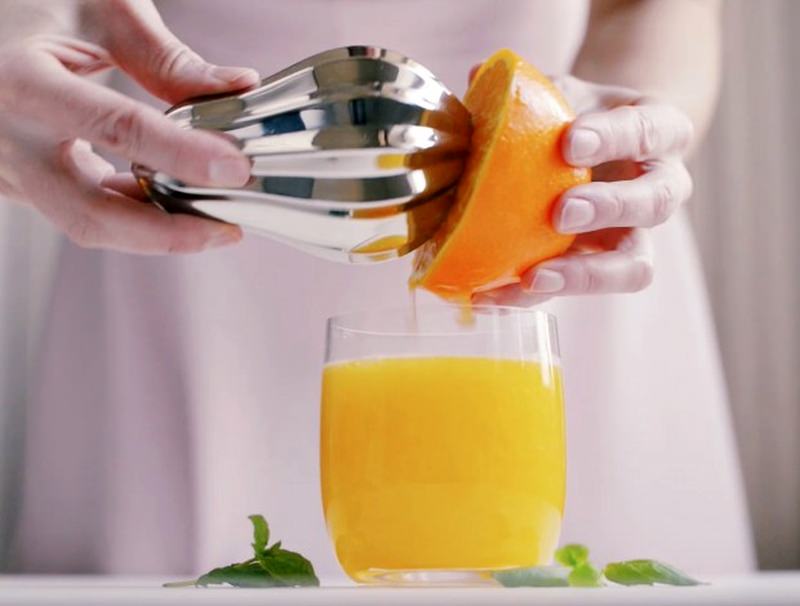 Magisso Bulb Citrus Reamer is a double-ended reamer for squeezing any size citrus fruits conveniently. It is a perfect gift for foodies, allowing them to use it efficiently on citrus fruits like lemons, limes or oranges.
Buy: €36 ($37 approx.)
# Cutlery Sharpener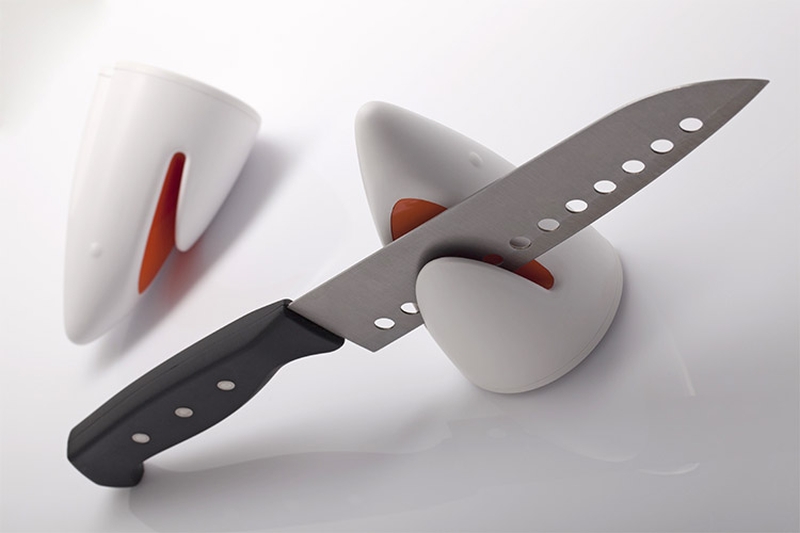 With time the cutlery in your kitchen gets blunt and needs sharpening. Especially knives, which are used extensively and over time lose their edge. For your friends who love to cook, this Shark Knife Sharpener is the best gift out there.
Buy: $25
# Jar Opener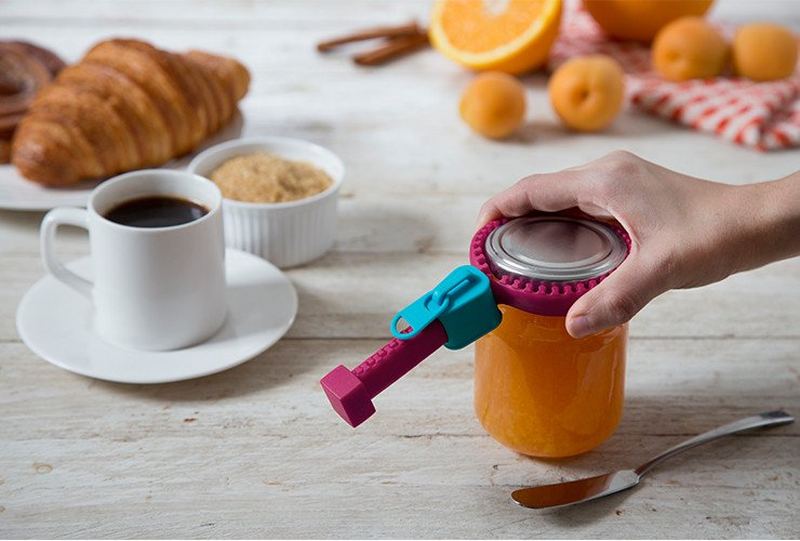 Sometimes you get stuck with opening your jars that just don't budge an inch. Zip Eat jar opener is ideal for such times and makes for a very useful gift. It wraps around tricky jammed lids and clutches the lid with its silicone teeth. This way it gives you the extra grip to twist off the top with ease.
Buy: $16
# Dish Rack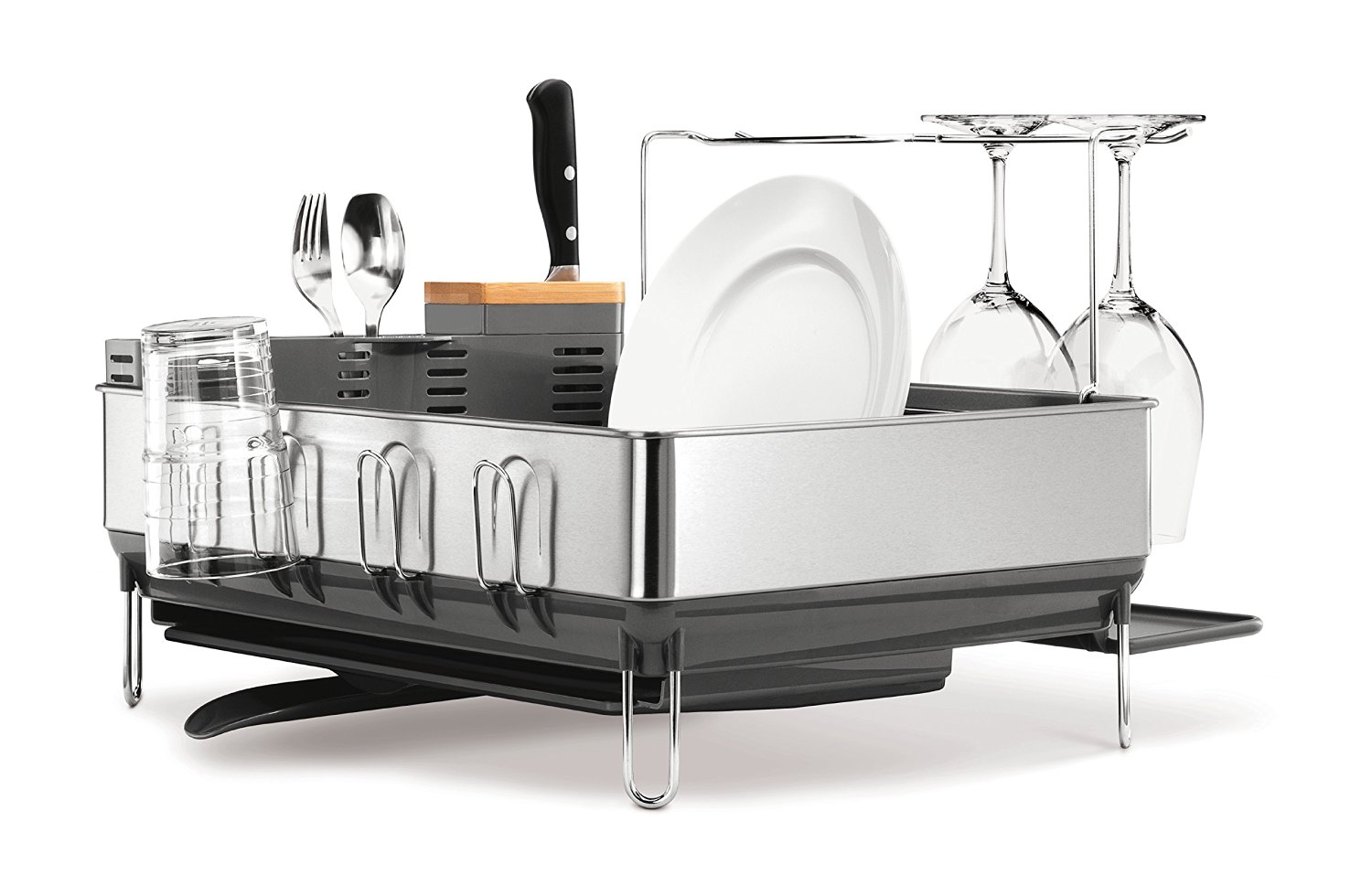 If you are too spoilt for options and having a hard time deciding what to buy for your dear ones, then a high-quality dishwasher is a good option. The SimpleHuman dish rack has useful compartments to store all your wine glasses and kitchen cutlery in style.
Buy: $80
# Floating Ladle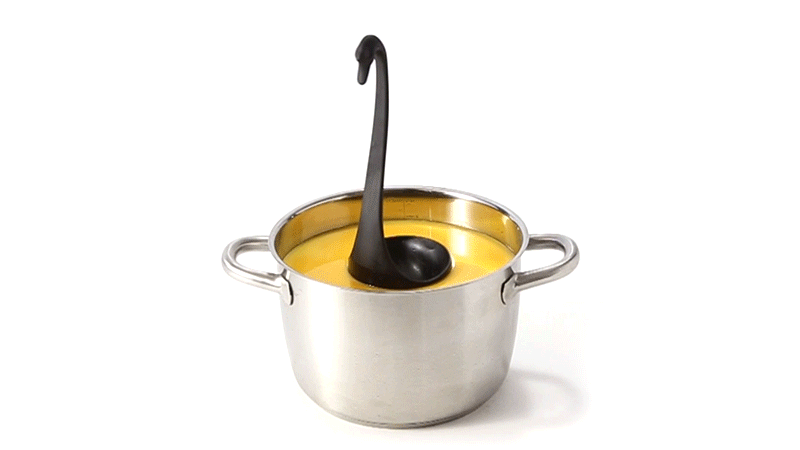 If you are looking for a new kind of ladle for your kitchen that goes perfectly with the modern aesthetics, then opt for the Swanky Floating Ladle by OTOTO. The ladle is uniquely designed to stay upright, no matter what. Whether you place it on the table or on a pot of soup. You can get it in black, white or pink colors.
Buy: $15
# Meat Handler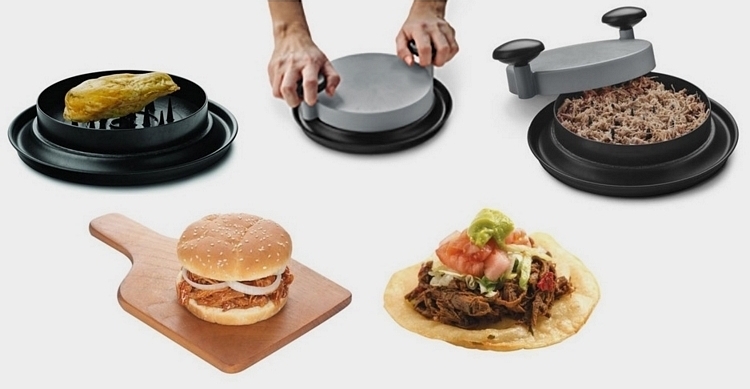 For meat lovers, ShredMahine has come up with Meat Shredder which makes your task a whole lot easier. Shredding meat is going to be a quick task with the Bear Paw Meat Handler thanks to its design.
Buy: $22.79
# Knife holder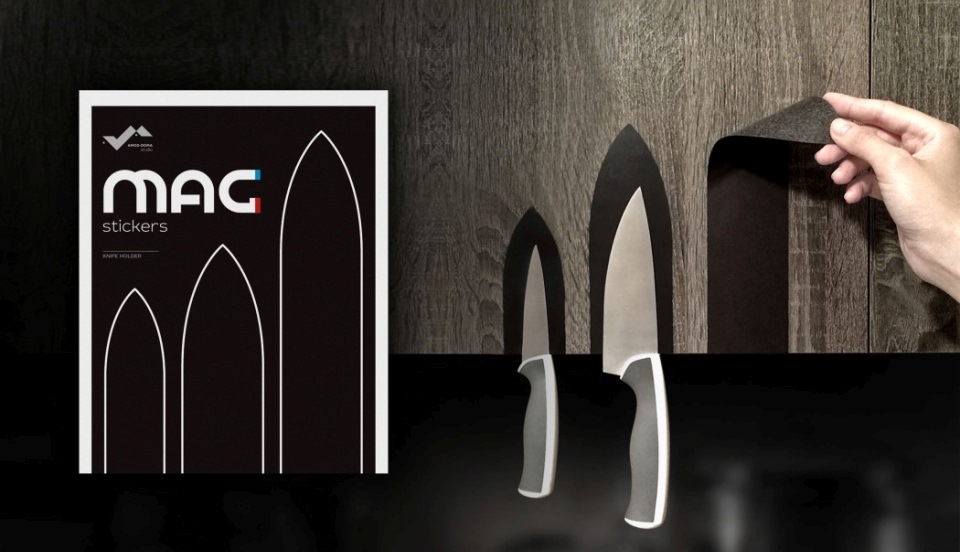 Russia-based design studio AMOD DOMA has created super cute Christmas-inspired vinyl stickers to hold kitchen knives. The simple yet smart MAG stickers are discreet and innovative knife holders that bring both functionality and appearance in the kitchen.
Buy: $6.30
# Rolling Pin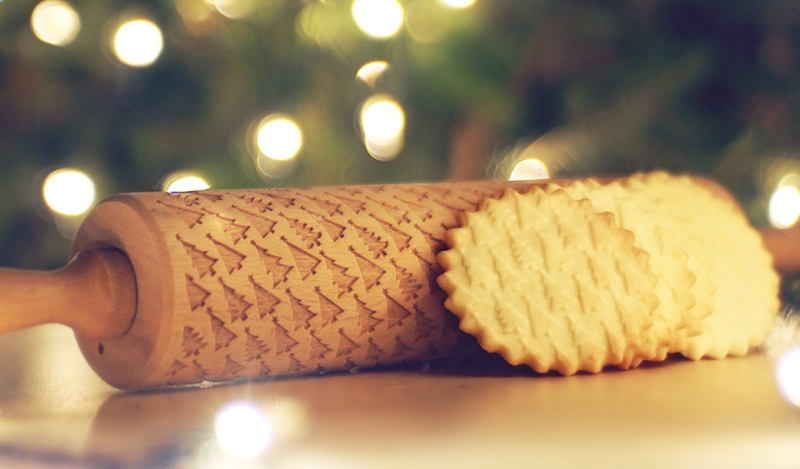 To bake your cookies or pies in Christmas spirit, you can gift your loved ones this simple yet effective rolling pin. The accessory imprints Christmas tree, reindeer or snowflake patterns on your delicacy which the kids are definitely going to love.
Buy: $32