Italian designer Andrea Ponti, founder of Hong Kong-based Ponti Design Studio, recently introduced to the world a collection of minimally designed tea infusers for Ommo at the Ambiente Show. The tea infusers dubbed Koma and Torus are bringing minimalism to kitchenware.
Designed with the aim to suit different styles of tea drinking, the tea infusers look like decorative art pieces that showcase bright colors, shiny metalwork, abstract shapes and beautifully curved lines.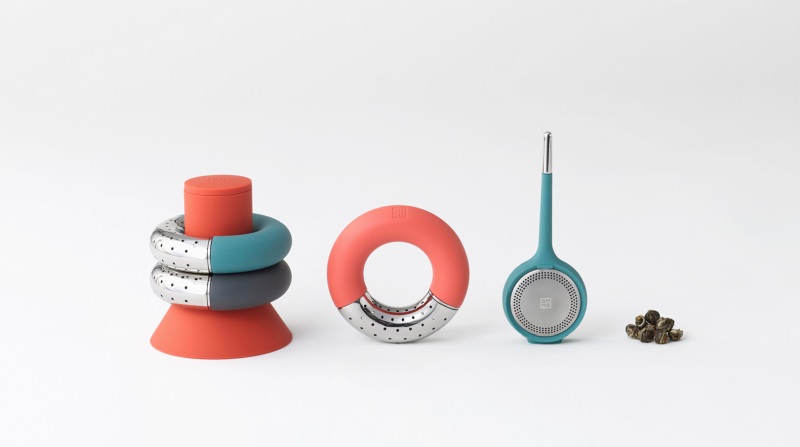 Koma
Koma can easily stand or lean inside the tea cup. Round base and long stainless steel trimmed handle offer solid grip to let user stir honey and sugar with ease. The removable brushed steel covers offer effortless refill. Available in three colors, i.e., black, blue and purple, Koma can be yours for $13.90.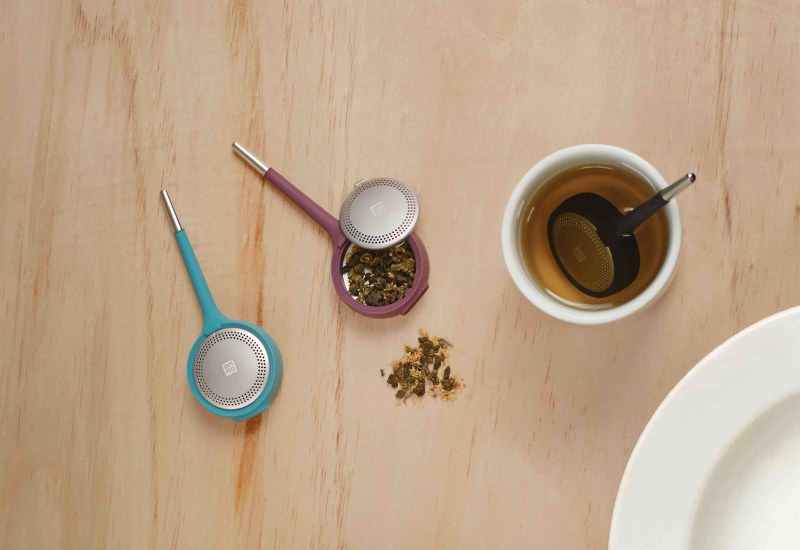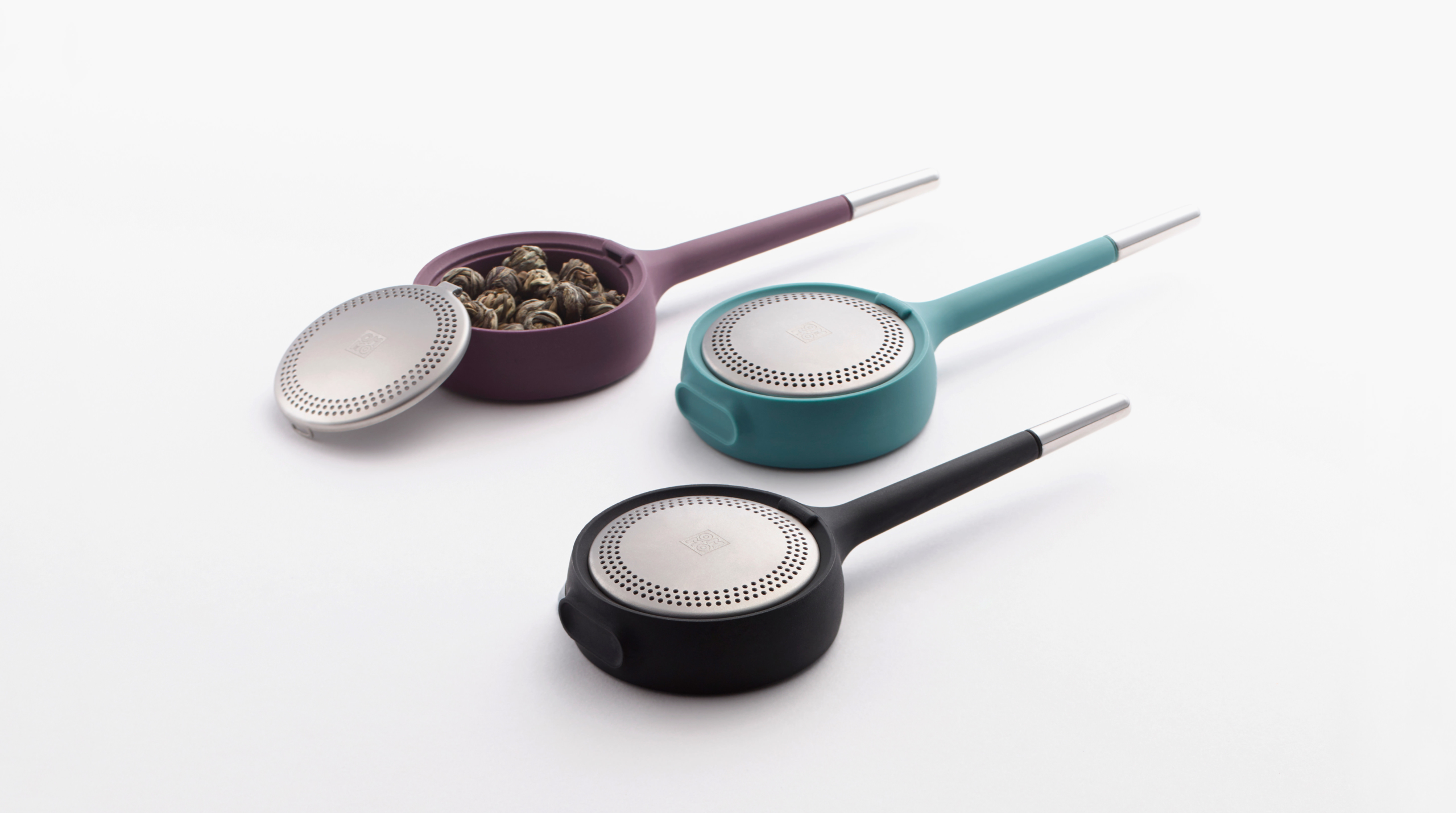 Torus
A $16.90 priced donut-shaped tea infuser, Torus is a minimally designed infuser that can easily cling to any cup. Accompanied by a case, which can easily accommodate three different tea infusers, uniquely design kitchenware with a twistable tube allows user to transform it into an S-shaped hook to hang on rim of the tumbler. Available in three different colors, blue, grey and red, the brushed steel part can be filled with tea of personal choice.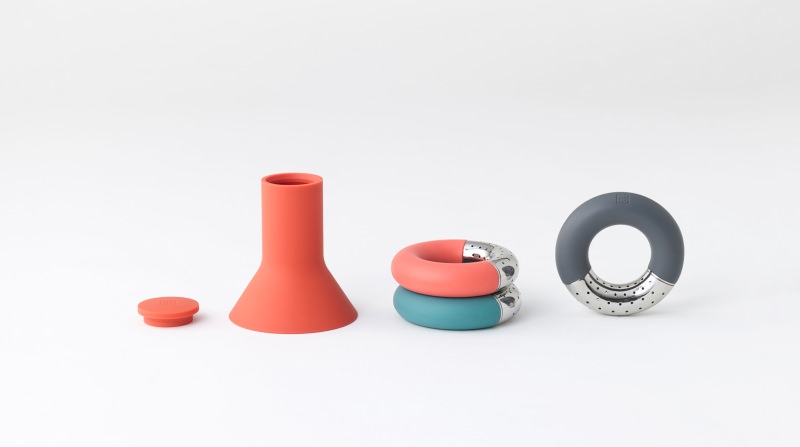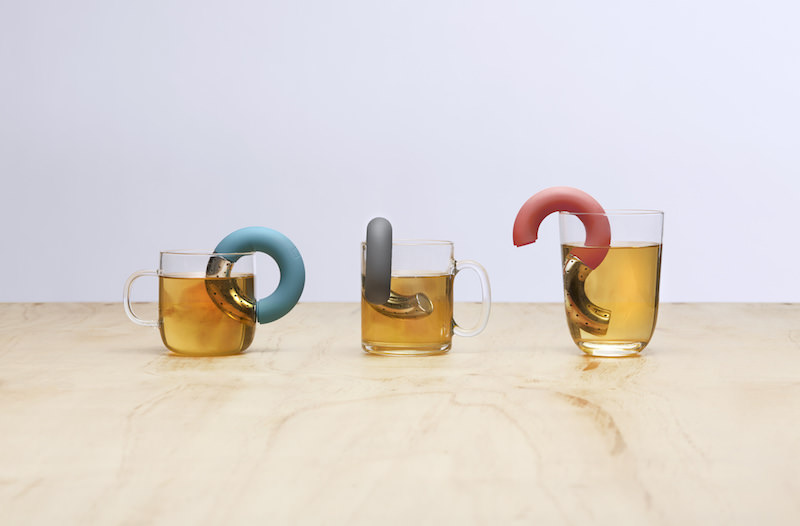 Via: Contemporist