Finnish housewares brand Magisso has come up with an elegant Bulb Citrus Reamer to make your kitchen tasks easier. It is a double-ended reamer that's suitable for squeezing any size citrus fruits, that too quickly than ever before. This bulb-shaped fruit squeezer is ergonomic and easy-to-use for any size hands. So, anyone in your house from children to grownups can conveniently use it to make fresh juice.
The citrus reamer is made from stainless steel and rests on a circular bamboo stand. When placed on the wooden stand, this reamer looks like a sculptural object in your kitchen. This way you can keep you countertop clean, while adding chic display near your cooking space. Its high-quality mirror finished body will surely steal your attention whether it's kept on a kitchen shelf or a dinner table.
It is a perfect choice for food and design aficionados alike, allowing the users to use it efficiently on fruits like lemons, limes and oranges. Due to its easy usability and minimalist steel design, the bulb reamer has bagged two prestigious Good Design Awards. You can purchase it online for €36 (approx. US $39) to make juicing stylish and convenient at the same time.
Check out the video given below to see how this one works.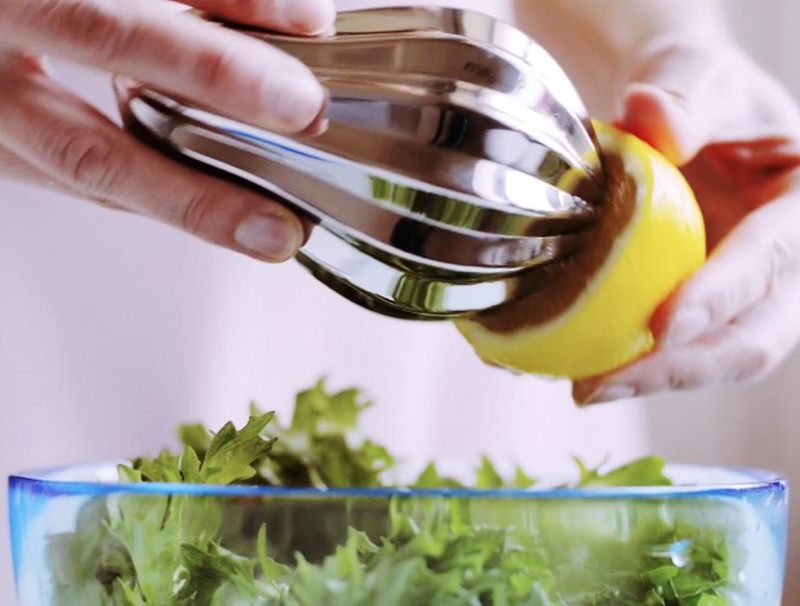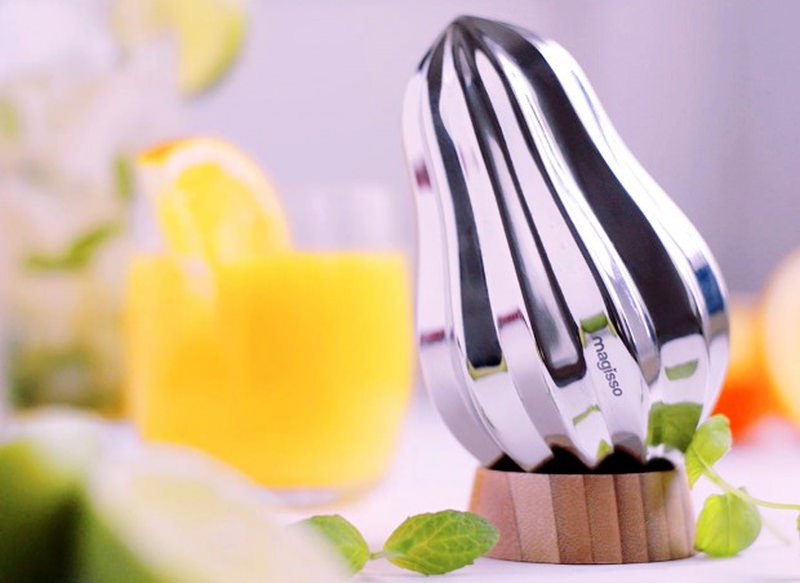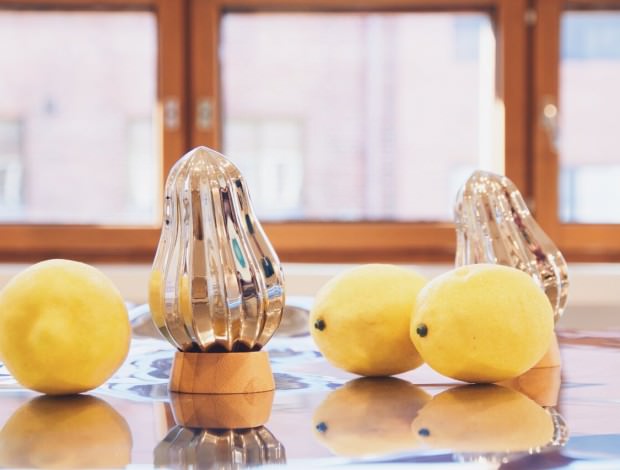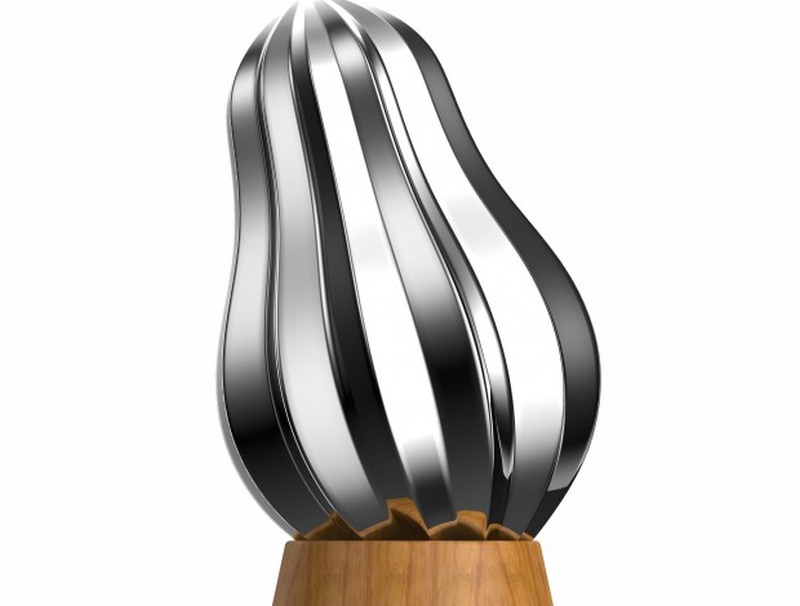 Via: GourmetRetailer