Ammon Smith, a custom builder from Salt Lake City, Utah has been building Halloween displays for the last seven years. This year, he has built an Area 51-themed Halloween display at his home. It features a military tank in his front yard that he has made using scrap wood and old painting drop cloths.
The Halloween display also has an alien research facility, a spaceship and giant illuminated alien egg sacs all around the house. Skeleton decorations are used everywhere to bind the decoration in the Halloween theme. The security guard in a masked suit is something you wouldn't expect, but it exists!
Also Read: Must Attend Fun and Spooktacular Halloween Fests in the US this Year
Ammon has built dinosaurs, pirate ship, haunted train, and a giant dragon display before. He uses upcycled items to make these decorations, which make them different and environmentally friendly.
You can visit the Area 51 Halloween display at his house near 1500 South on 900 East and also see his other amazing creations on Designs On 9th.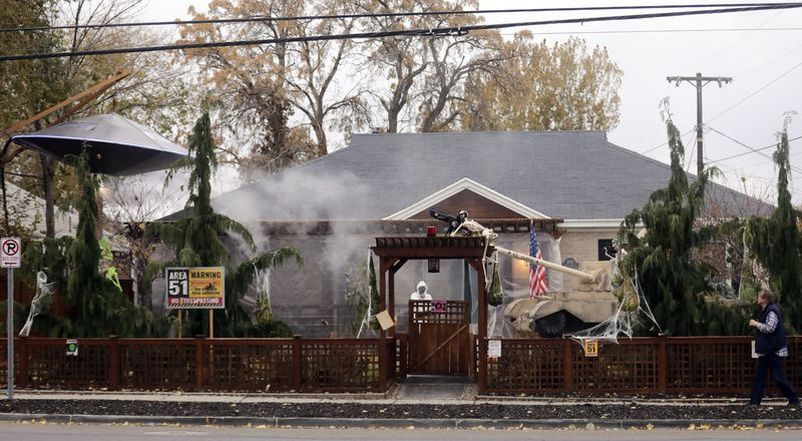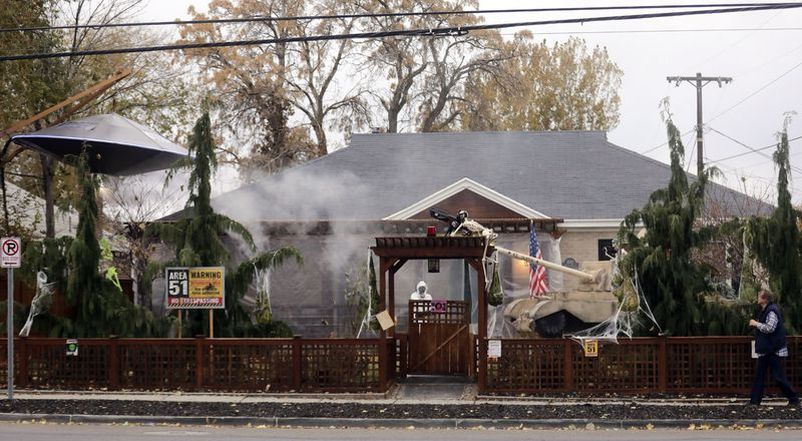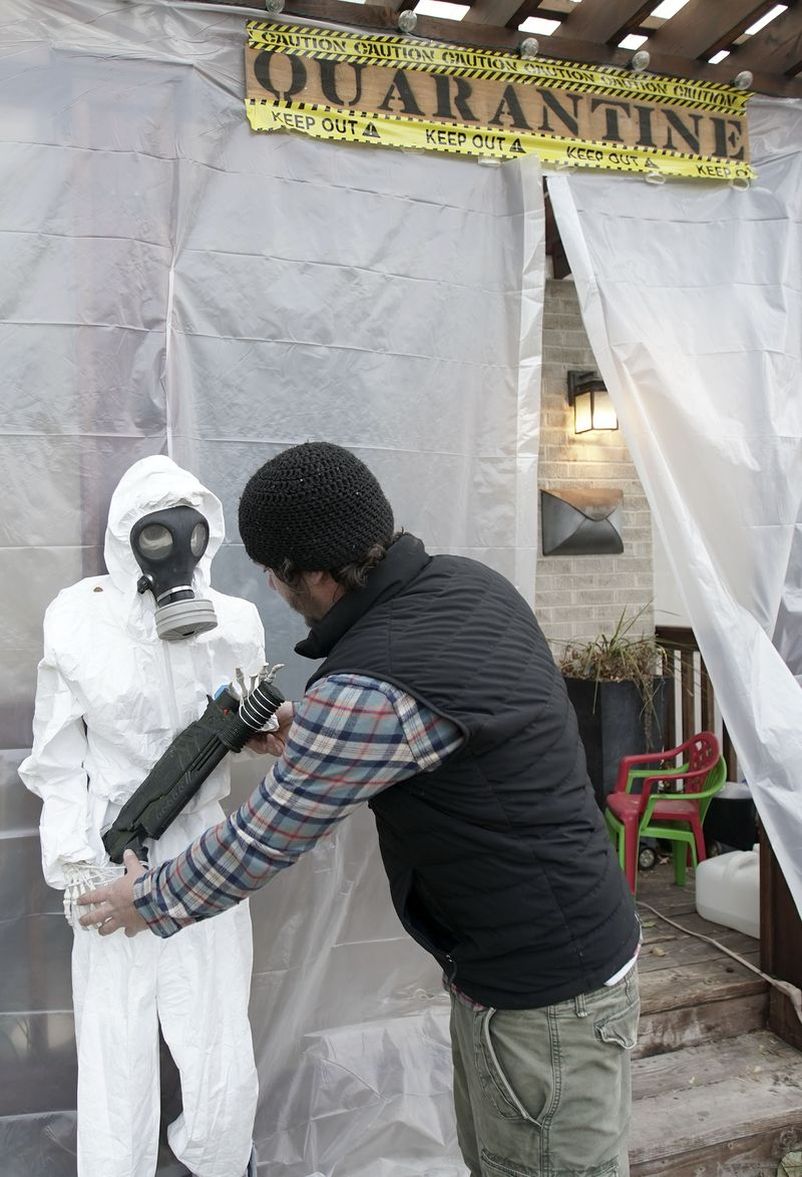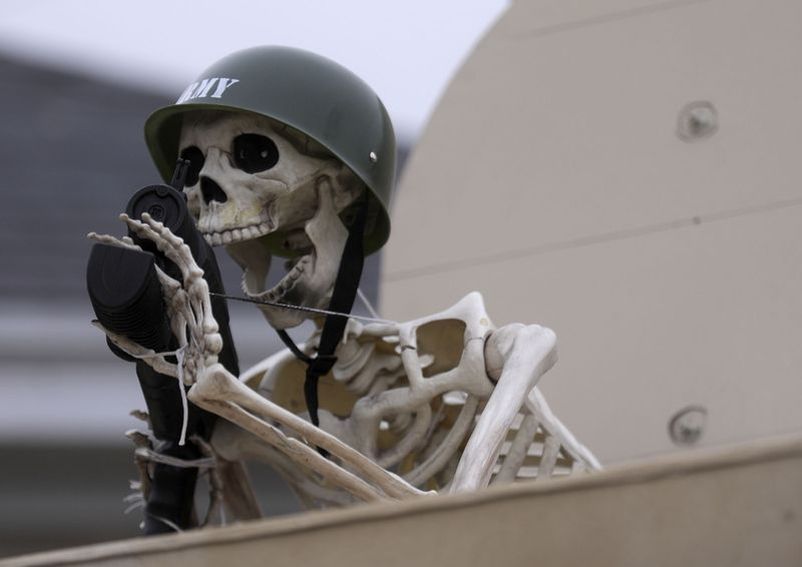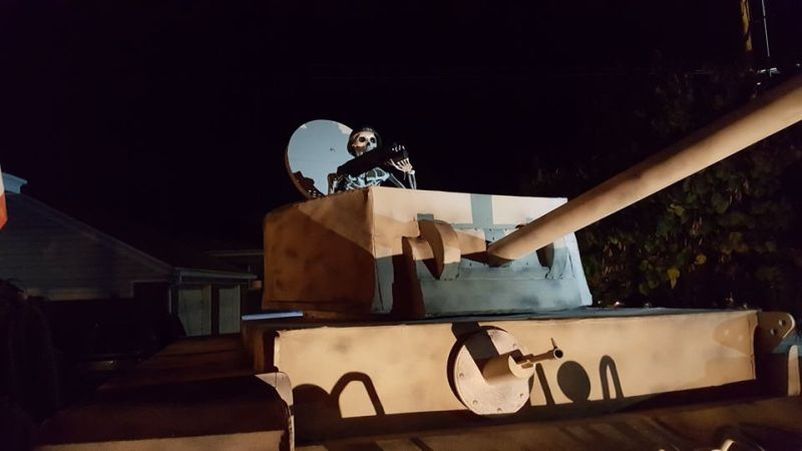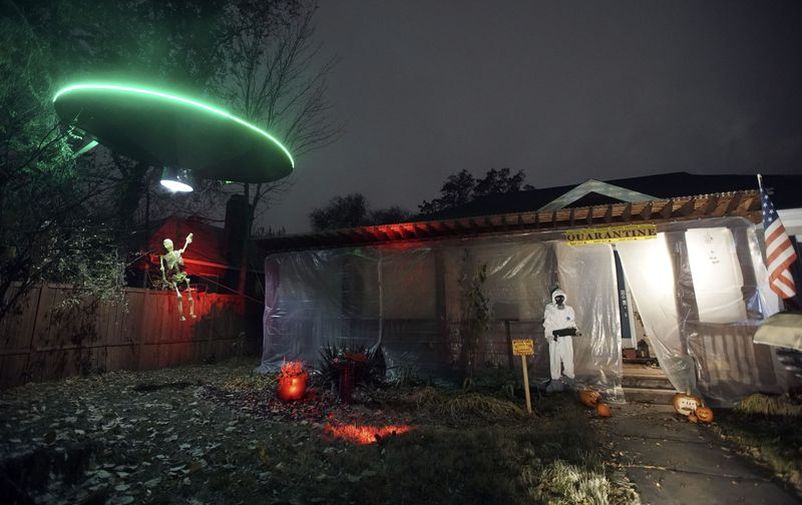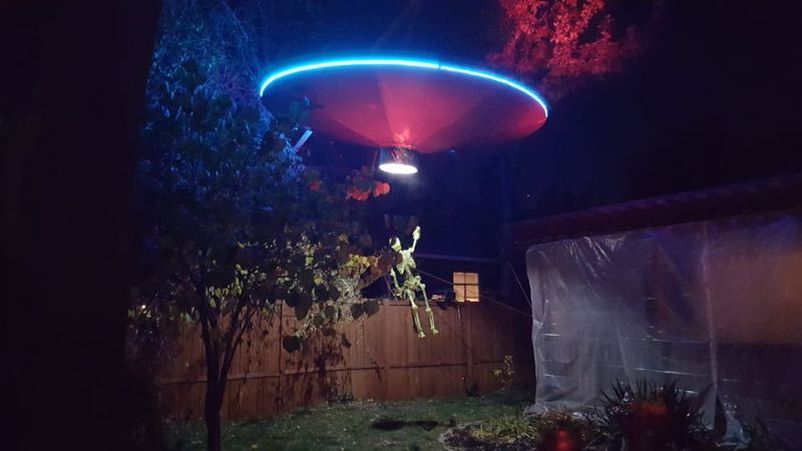 Via: Deseret