Halloween is one of America's favorite holidays celebrated on October 31 every year. However, the preparation, as well as the celebration starts pretty early. There are plenty of things to do during this Halloween season from attending neighborhood events to visiting haunted houses or theme-parks. Here are the most highlighted Halloween festivals in US this year that you must plan on attending.
Busch Gardens Howl-O-Scream, Tampa Bay
The annual fright fest, Howl-O-Scream is back in Busch Gardens from September 20 to November 2. This year you will encounter your worst nightmares with six haunted houses and nine scare zones along with the haunted roller coaster rides in the dead of the night. Howl-O-Scream unearths the horrors between 7:30 pm and 1 am each day.
When: 7:30 pm to 1 am each day from September 20 to November 2.
Tickets: Howl-O-Scream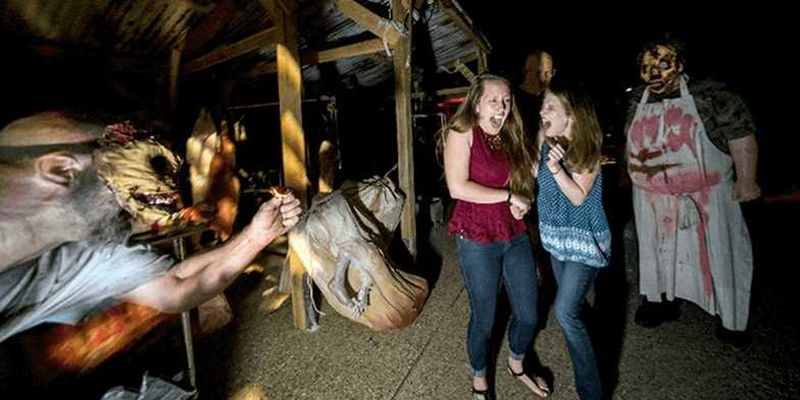 Voodoo Festival, New Orleans
Voodoo fest is a multi-day music and arts festival held in New Orleans' City Park. The event has become an annual tradition since its Halloween weekend debut in 1999. It attracts thousands of music fans both locally and around the globe. Many musicians and innovative artists from a variety of genres perform at the three-day fest.
When: October 25 to October 27.
Tickets: Voodoo Festival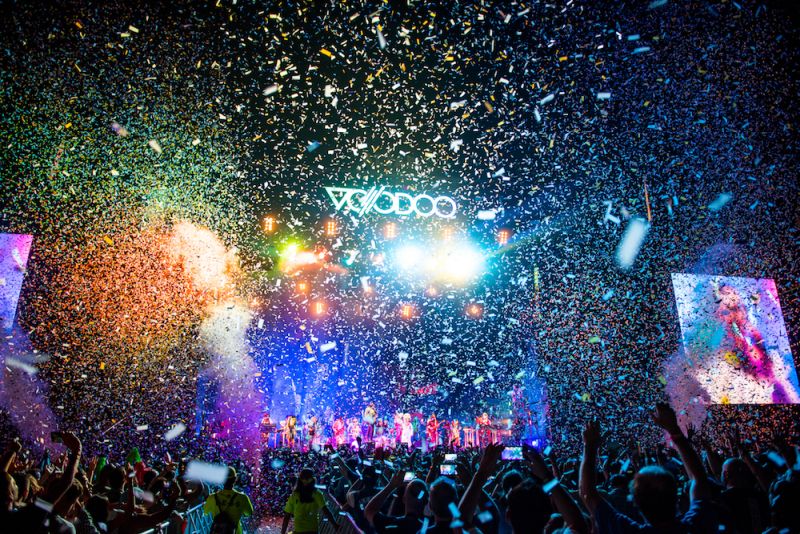 Haunted Hotel 6 Halloween Party, Orlando
Enveloped in the mysterious history, Aloft Orlando Downtown and Hotel ReNault have joined as the frightful and wickedly delightful Haunted Hotel, which has been hosting Halloween parties for past five chilling years. It combines a one-of-a-kind, themed experience with immersive interactions from some of Hotel ReNault's long forgotten staff and specialty craft cocktails.
When: October 26 from 8 pm to 2 am.
Tickets: Eventbrite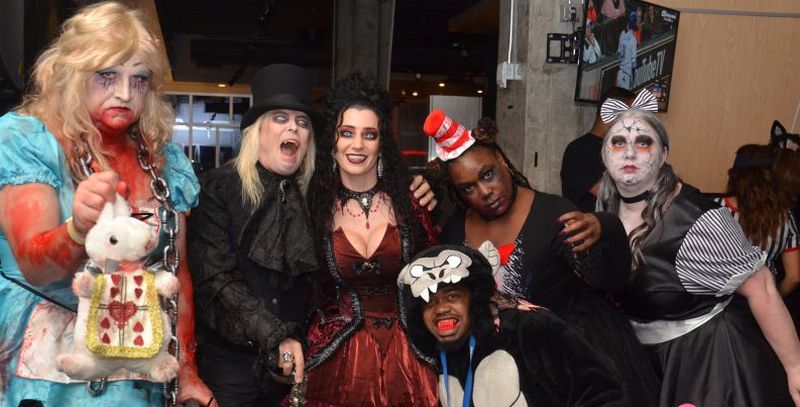 Boo at the Zoo, Detroit
All 125 acres of the Detroit Zoo will be open for the Zoo Boo Halloween celebration. This annual family event brings you dazzling and daring aerial acrobats, mesmerizing mimes, superhero reenactments, a joking juggler and height-defying stilt-walkers. The whole zoo will display fabulous pumpkin carvings.
When: October 11-13, October 18-20, October 25-27 from 3 pm to 7:30 pm.
Tickets: Zoo Boo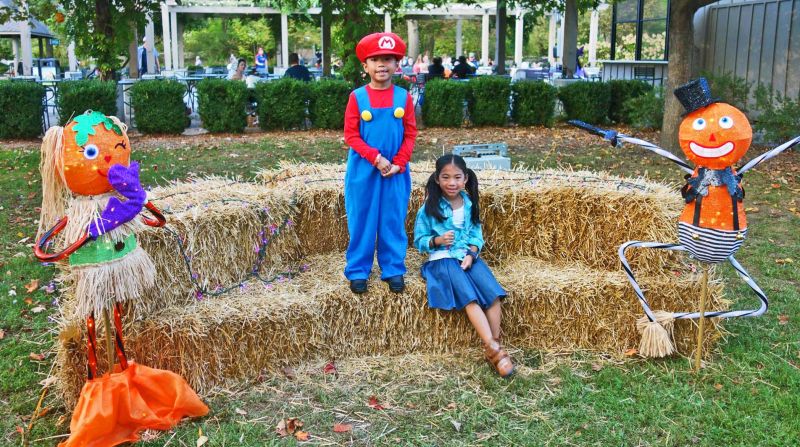 Glow at the Gardens, Denver
The Denver Botanic Gardens annually hosts Glow at the Gardens, which is a luminous nighttime event. This event displays larger-than-life sculptures, parades of jack-o'-lanterns and ornately detailed pumpkin carvings. There is a variety of activities alongside of pumpkin display and spooky atmosphere.
When: October 21-25 from 5:30 pm to 9:30 pm.
Tickets: Botanic Gardens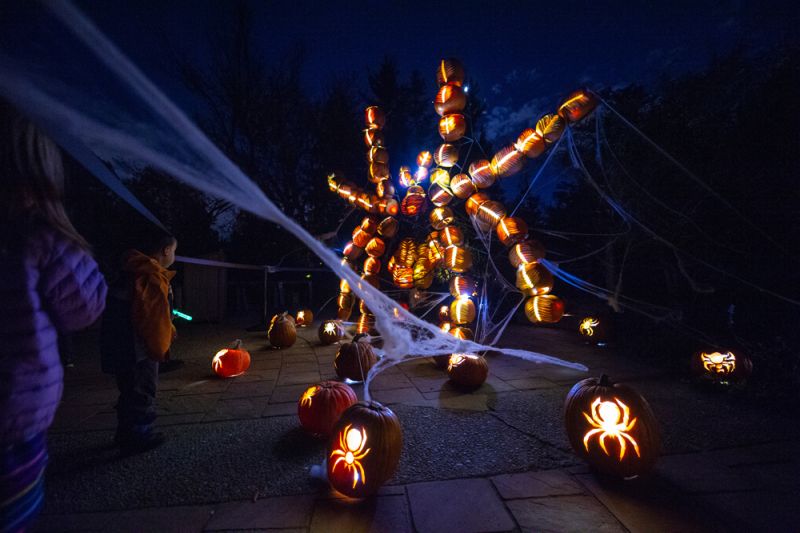 The New Hampshire Pumpkin Festival, Laconia
A few years ago, the location of the New Hampshire Pumpkin Festival was shifted from Keene to Laconia. The annual event tries to maintain its record of highest pumpkin jack-o'-lanterns lit in one place. This fest provides a wide array of Halloween attractions including Zombie walks, amusement rides, live music and so much more.
When:  October 18 from 4 pm to 8 pm and October 19 from noon to 8 pm.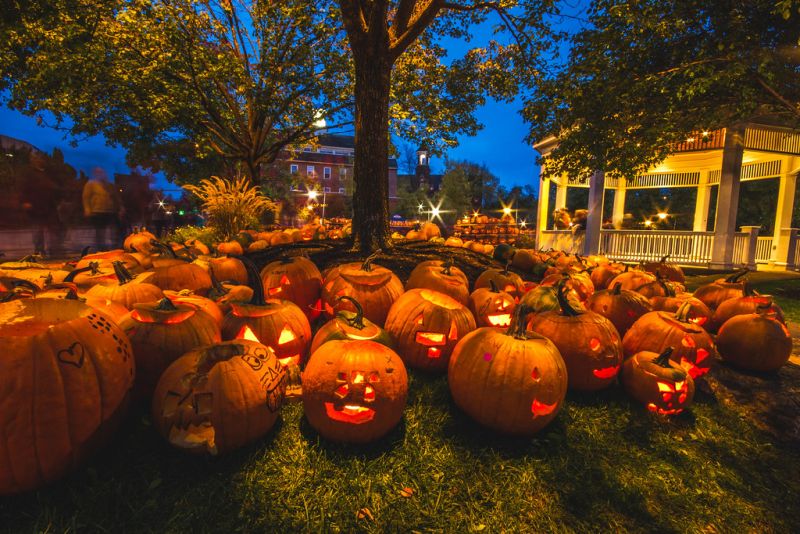 Mr. Bones Pumpkin Patch, Los Angeles
Mr. Bones Pumpkin Patch has been a favorite in Los Angeles since its beginning in 1987. The patch aims to create a fun and spooky space for families. The Halloween event of this year has already started from October 5 and will last until October 30 in Mr. Bones' pumpkin patch. Have fun carving pumpkins, enjoying rides and involving in many other entertainments.
When: October 5-30, Monday-Thursday from 9 am to 8 pm and Friday-Sunday from 9 am to 9 pm.
Tickets: Eventbrite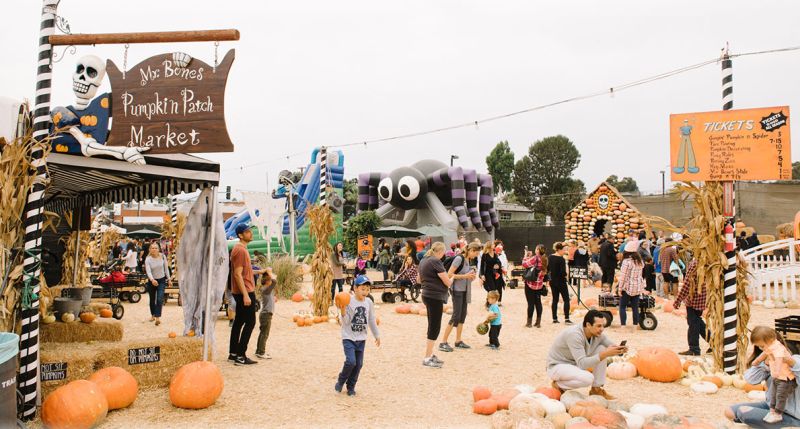 Also Read: Fans get to Trick or Treat at 'Hogwarts After Dark' with Warner Bros Studio
Halloween Pooch Parade, Nashville
Cheekwood Estate and Gardens is going to organize a Halloween pooch parade on Cheekwood premises on October 26. This event invites furry four-legged friends in fancy costumes with their owners. You can either go on a morning stroll with your pup or participate in the costume contest and the Popsicle eating contest for your dog.
When: October 26 from 9 am to 5 pm.
Tickets: Cheekwood Estate and Gardens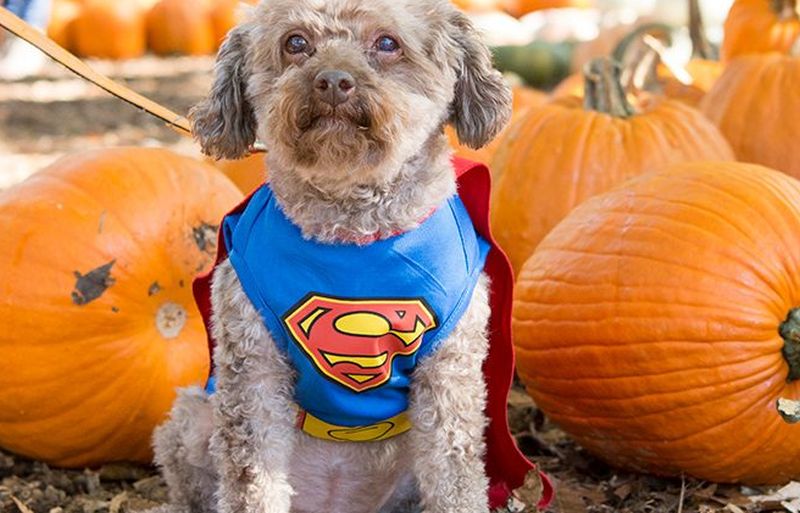 Knott's Scary Farm, California
Evidently, Knott's Scary Farm is the largest and the scariest Halloween experience in Southern California. Embedded with innovative scares and thrills this theme park provides a chilling and haunting fun space to the visitors. This event is full of sinister shows, haunted mazes, and trails and available on select nights between September 19 and November 2, 2019.
When:  Select nights from September 19 to November 2 between 7 pm to 2 am.
Tickets: Knott's Scary Farm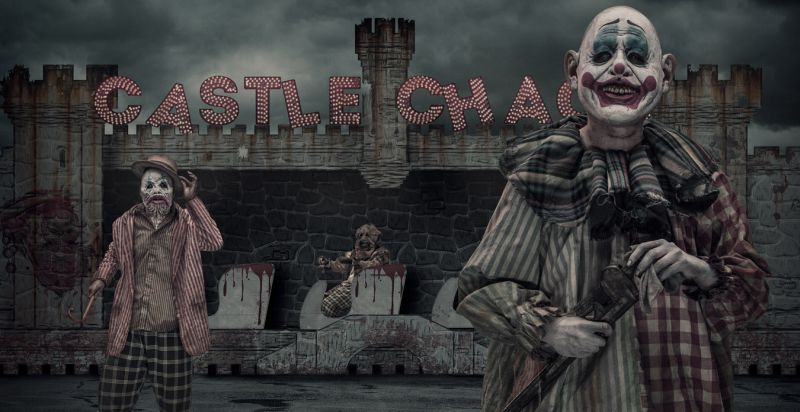 Mickey's Not-So-Scary Halloween Party, Disneyland
One of Disney's most popular events is here and that too for two months straight. Mickey's Not-So-Scary Halloween party started in August and will last until November 1 on select nights. Celebrate this Halloween at Disneyland with a twist. The villains of your favorite Disney movies like Sanderson Sisters from "Hocus Pocus", Oogie Boogie from "The Night Before Christmas", and Maleficent will be there too. Don't forget to dress up for the theme.
When: Select nights from August 16 to November 1 between 7 pm to midnight.
Tickets: Disneyworld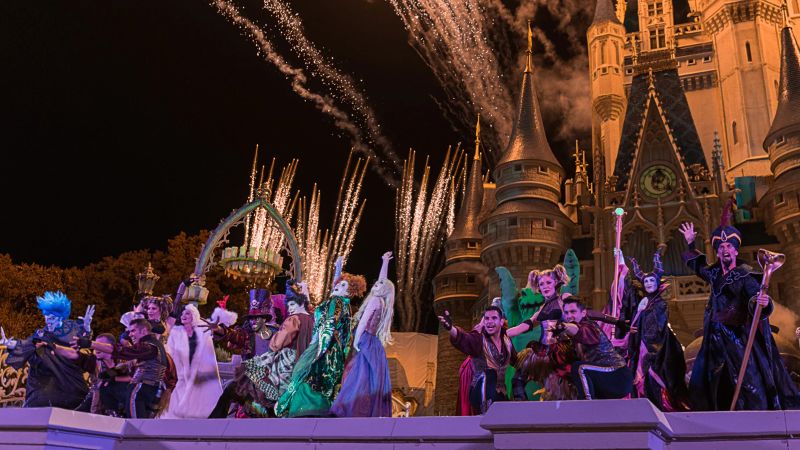 Terror Behind the Walls, Philadelphia
Each October the scariest event of the year is organized in the most haunted structure of Philadelphia. Terror Behind the Walls at Eastern State Penitentiary is the best Halloween installation. The slowly decaying edifice was once known for the most oppressive imprisonment tactics in the country. The interactive horror show lasts all through October in the 11-acre prison area with six haunted attractions.
When: Select nights from September 20 to November 9 between 7 pm to 10:30 pm.
Tickets: Terror behind the walls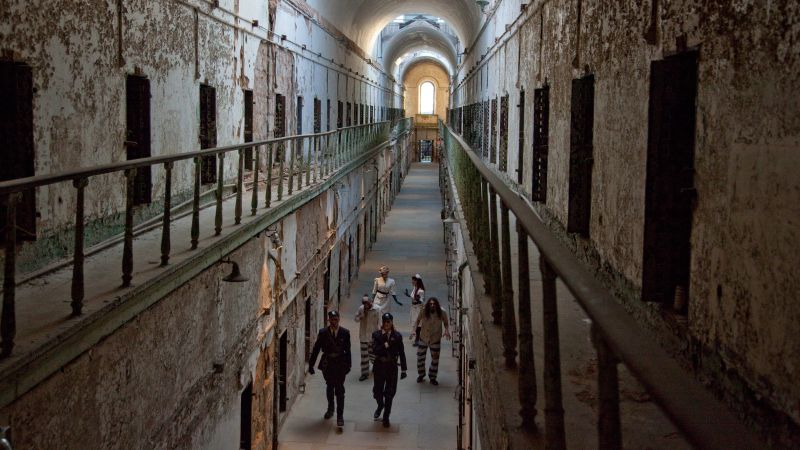 Halloween in the Highlands, Atlanta
This annual Halloween event is so popular that the tickets sell out every year. Your fancy and spooky costume could win you $1000. The 2019 Halloween in the Highlands is scheduled for 26 October, starting from 6 pm till 2 am. The event offers monstrous drinking deals until the party is on.
When: October 26 from 6 pm to 2 am.
Tickets: Atlanta Bar tours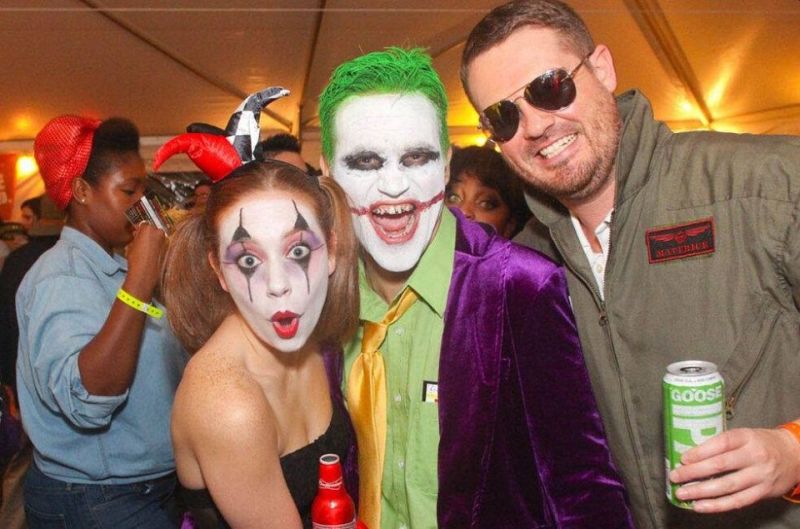 Jack's Pumpkin Pop-Up, Chicago
This one-month event provides the largest corn maze in the city and lots of other Halloween fun attractions on over 2-acres in Goose Island. Jack's Pumpkin Pop-Up is a complete outdoor fall experience that offers drinks with 4 full-service bars, axe throwing, gypsy caravans, music, carnival games, food trucks, and so many fun and memorable moments. This year the event started on October 3 and will run through November 3.
When: October 3 to November 3. Monday to Friday 4 pm to 10 pm and Saturday-Sunday from 11 am to 10 pm.
Tickets: Nightout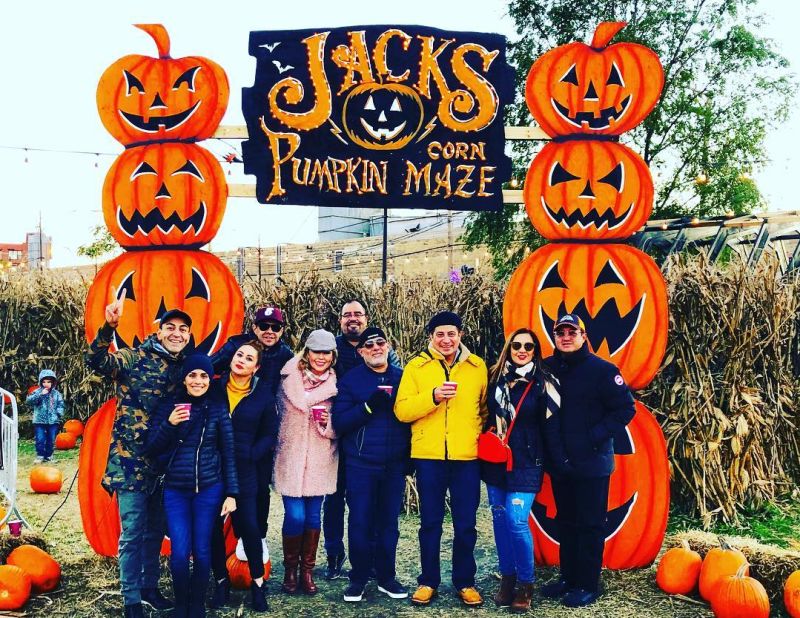 Halloween Hollow, Illinois
The 38th Annual Halloween Hollow will be held in Yunker Park in Mokena. The three day festival offers a carnival, various activities for kids, contests, entertainment, Monster Market, Straw Maze for Kids, Scarecrow Laboratory, horse rides, costume contest and Mutt Strut along with selected drinks and food.
When: October 18 –  4 pm to 8 pm; October 19 – Noon to 8 pm; October 20 – 1 pm to 5 pm.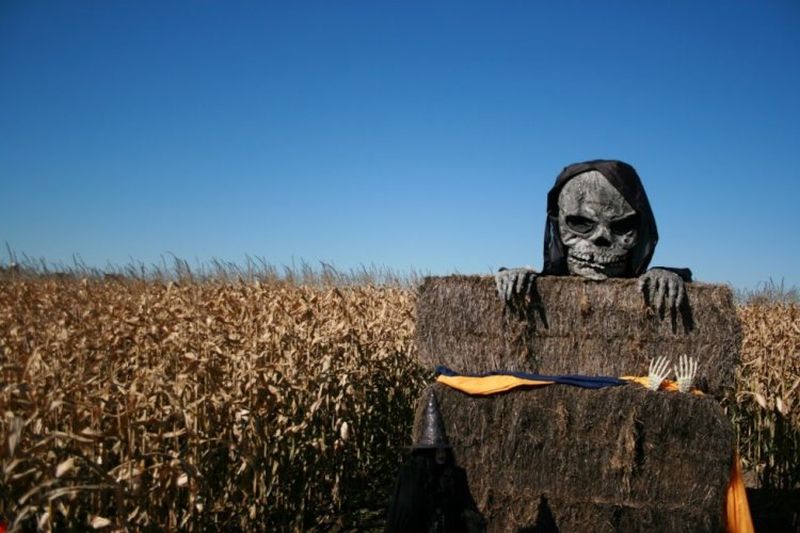 NETHERWORLD Haunted House, Georgia
Known for nightmare-inducing haunted houses, NETHERWORLD has brought two terrifying themes – Night of the Gorgon and Cold Blooded – for this year's Halloween celebration. Along with the haunted attractions, you can find four highly-detailed Escape Games, the all-new NETHERWORLD Laser Adventure Battle Arena, a monster museum and a massive carnival-like midway with expanded food and beverage options.
When: Every night in October and select nights in November (timings vary for weekdays and weekends).
Tickets: Fearworld