Halloween is the spookiest day of the year. The day of scary costumes, eerie decorations and chilling cuisines is worth waiting for. And now, you've got one more reason to wait for it. Warner Bros Studios has brought its 'Hogwarts After Dark' Halloween tour of wizarding world. Don't worry, there won't be any trolls in the dungeon.
'Hogwarts After Dark' is back for another year for Halloween with an exclusive after-hours trip to the land of magic. All Potterheads must know how important this event is in Harry's life for many reasons, though no Halloween celebrations have happened in book or movie series after "Harry Potter and the Goblet of Fire". I guess after the return of Dark Lord this spooky holiday didn't seem so scary.
Also Read: This Harry Potter-themed Christmas tree is magical for Potterheads
Feast in the Great Hall
You can start your tour to the School of Witchcraft and Wizardry, at 7:30 in the evening by stepping onto the red carpet through the doors of Great Hall. The Great Hall will be decorated with 100 pumpkins hanging in the air just as it was shown in "Harry Potter and the Philosopher's Stone". While the ceiling would be full of floating pumpkins, the long tables would be occupied with Halloween feast of red apples, pumpkins, and cauldrons of lollipops.
In the actual Great Hall that was used in the films, you can enjoy a mouth-watering two-course meal while surrounded by the original props and costumes used in movies, although you might not get to see Nearly Headless Nick. The Death Eaters will be patrolling the halls and you can see the intricate details of the originally used embroidered robes and hand-painted masks.
After dinner, you'll be exploring the Gryffindor common room and Dumbledore's office. You'll also get to meet the Prop Making Department, which will unravel the secrets behind the scenes. The Wand Choreographer, Paul Harris will be teaching wand combat moves to prepare you for a live duel with Death Eaters.
Follow the Spiders
For the dessert, you'll have to Follow the Spiders to the Forbidden Forest. Of course, you'll get to meet the magical creature like Buckbeak the Hippogriff and Aragog the Acromantula there.
You can enjoy a refreshing Butterbeer in Backlot Cafe and go on a spree in a darkened Diagon Alley, the lights would be dimmed and music would get foreboding while the Death Eaters will patrol the shopping sets.
WB Studios will be taking you on this exclusive tour of Making of Harry Potter from October 25 to October 27. The timings will be from 7:30 in the evening to midnight. The tickets are available on the studio's website for £240.
The tickets might seem a wee bit expensive but it's totally worth it to see the Halloween-themed Hogwarts After Dark. It's only open for 18 or more so you have to leave the kids at home. Grab your tickets before they are sold out. Mark your calendar. Get your robes out and keep your wands ready. "End of October. Halloween."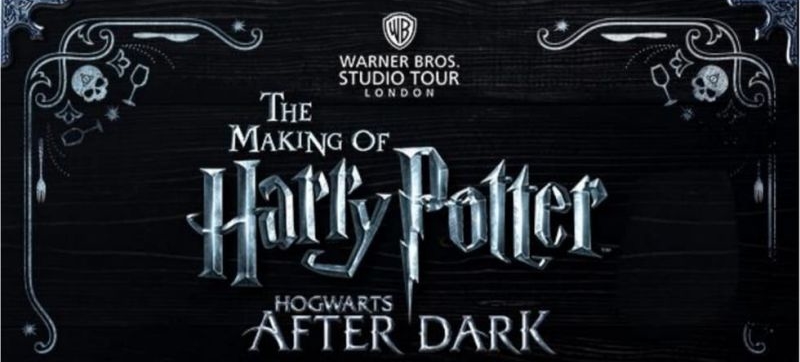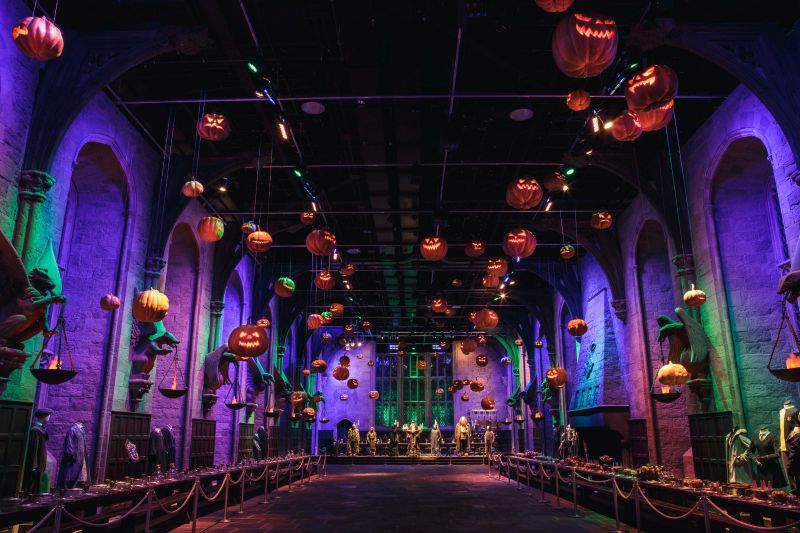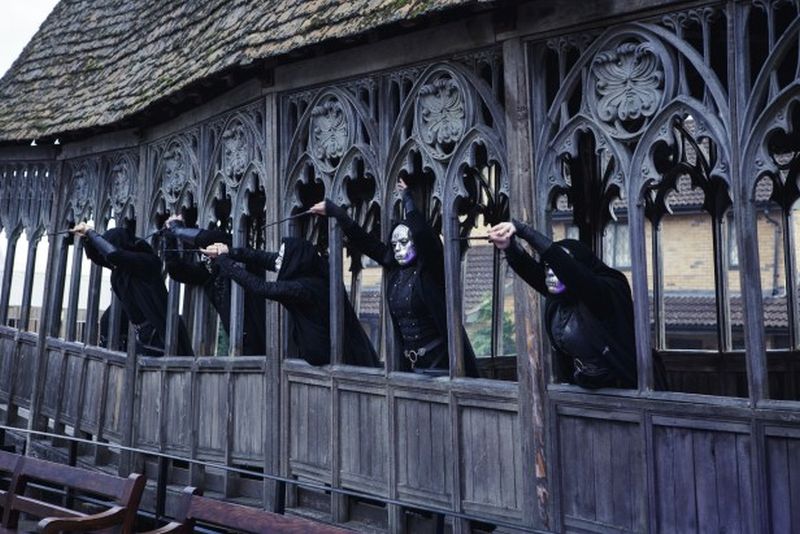 Via Bustle