Kathryn Burnett, a 29 years British women from North England town of Seaham, has created an unusual Christmas tree that is entirely covered with Harry Potter memorabilia. She had a huge collection of Harry Potter paraphernalia, which she has bought from her 11 trips to Warner Bros studio shop in London. When she realized her huge collection is going to get wasted, she decided to display it all on a Christmas tree.
It took her eight hours to decorate this six foot, Harry-themed tree in her living room at Seaham. The decorative tree features Harry Potter's glasses, Arthur Weasley's flying car, a Draco Malfoy's broomstick and a whole lot of other accessories for die hard potterheads. Interestingly there is also a Hogwarts' letter that seems to be misplaced on its way to the mailbox. Her personal favorite is the replica of the enchanted sorting hat placed right on top of the tree which gives it a witch like appearance.
Kathryn Burnett said:
My friends thought I was crazy when I told them what I was going to do, but I went ahead with it.
Kathryn's Facebook album containing images of this Harry Potter Christmas tree has been shared more than 113,600 times on social media and has even caught the eye of J.K. Rowling. This surely is a magical Harry-themed Christmas tree created by non-magical hands that is ready to enchant festive feeling that one will surely enjoy.
If you happen to be one such die heart fan of some fictional character or superhero, then you can get a good idea from Kathryn's creation to make one this Christmas Eve.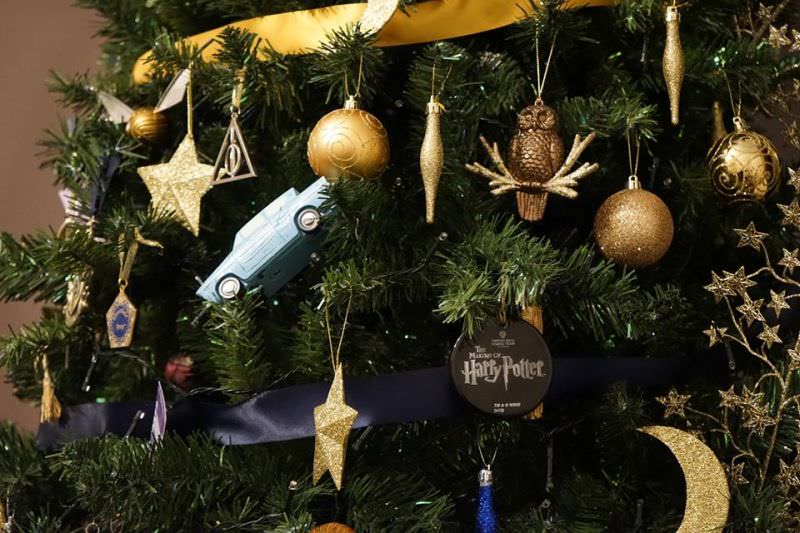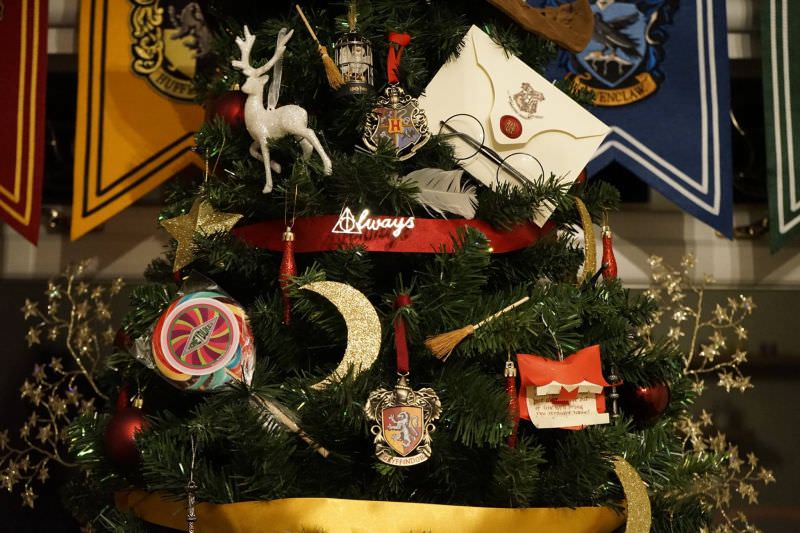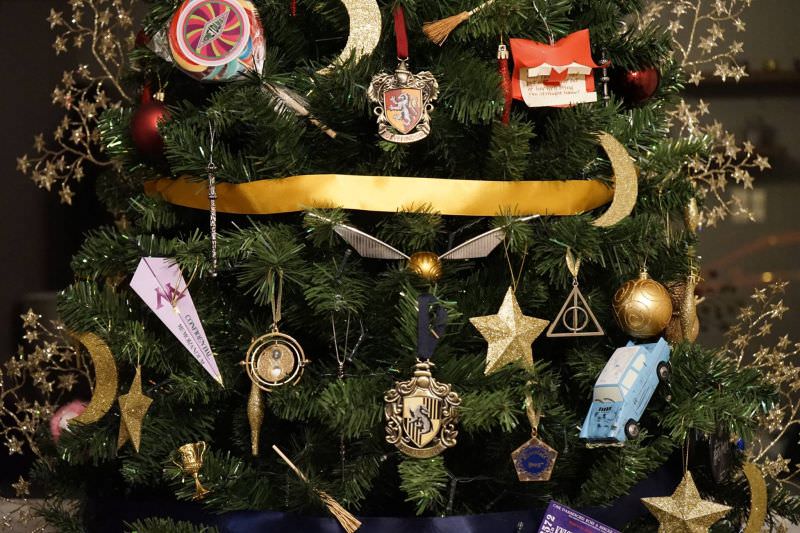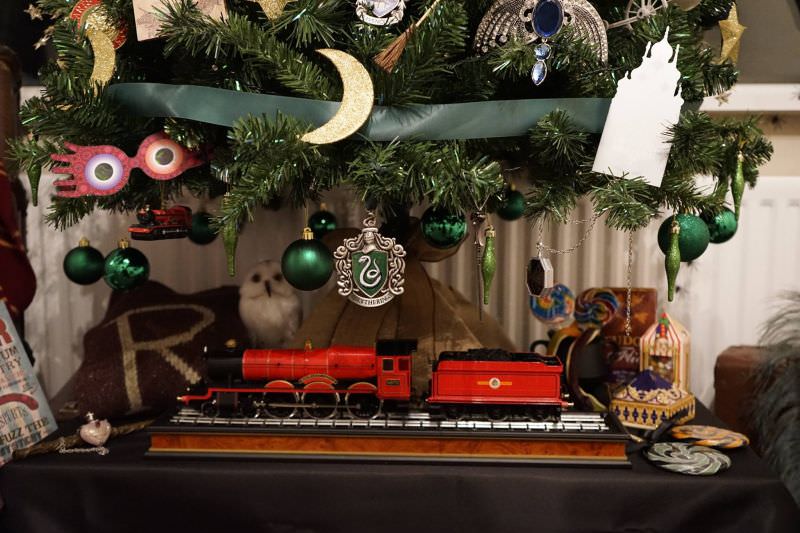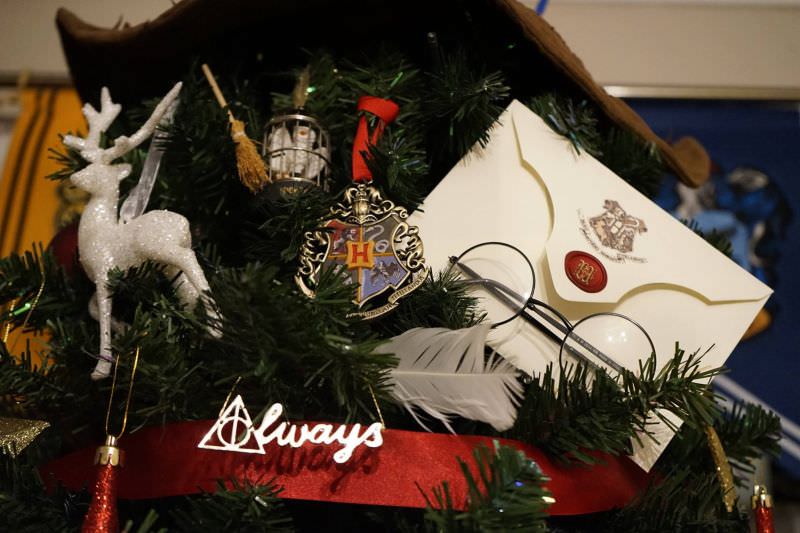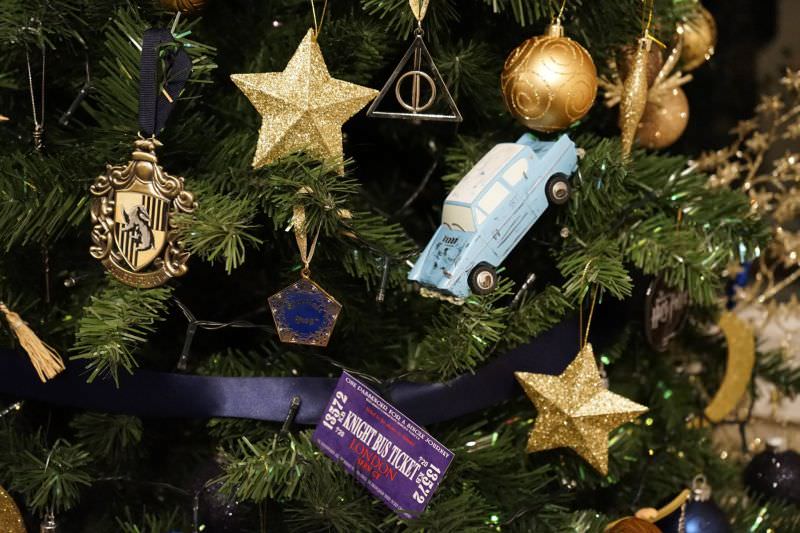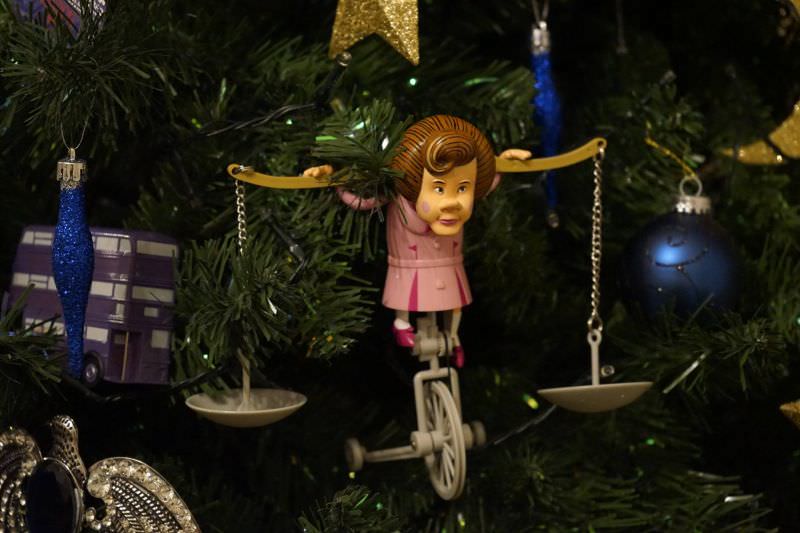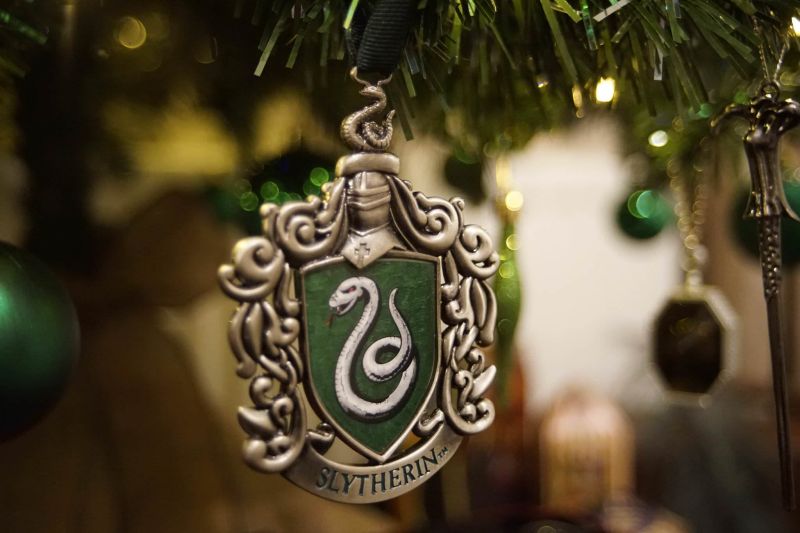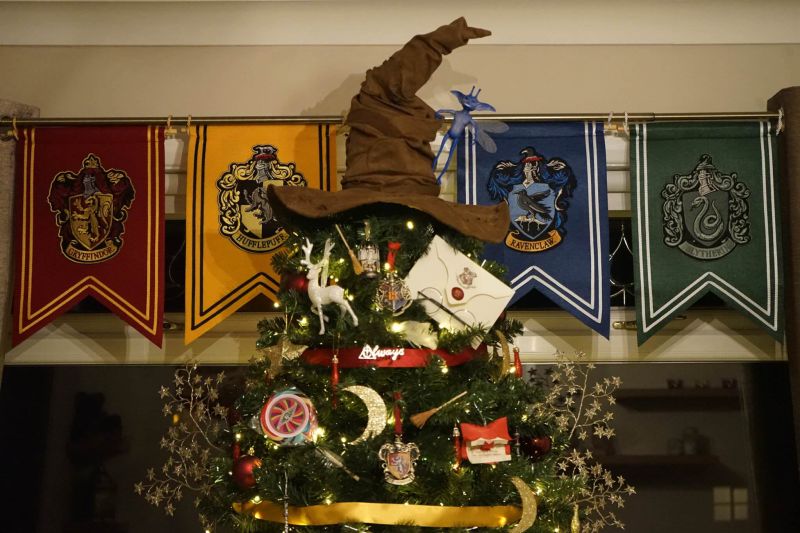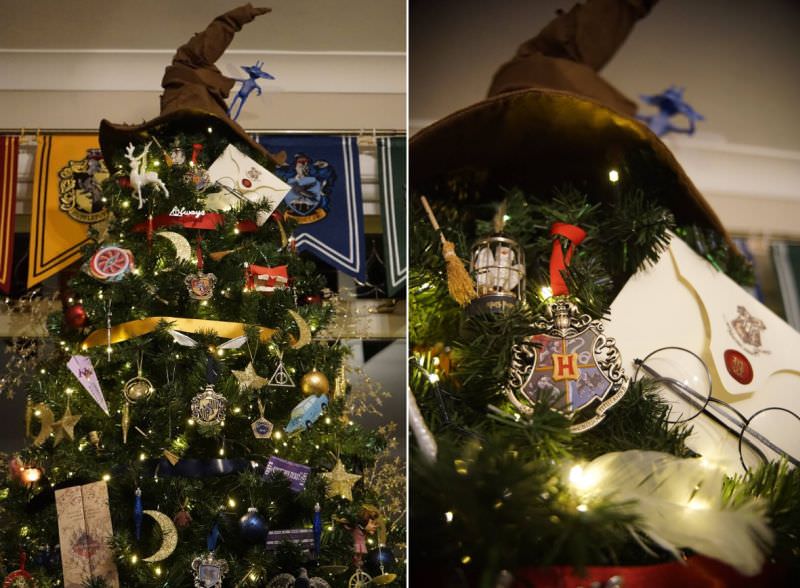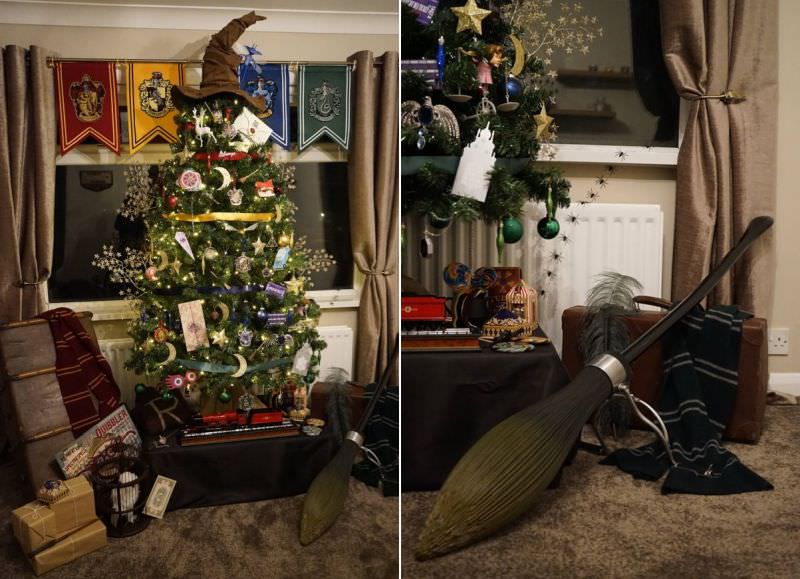 Via: HuffingtonPost