Updated: 6 August, 2021: The Star Wars: Galactic Starcruiser is slated to launch in 2022; however, the pricing details have been revealed. The cost of voyage varies based on group size, dates and the type of cabin or suite booked.
In general, two days Star Wars adventure will cost two guests in a standard cabin at least $4,809 for a 2-night voyage.
Disney had announced its much-anticipated project, Star Wars-themed Galactic Starcruiser resort last year with a projected opening in 2021. Sharing information about the on-going developments, Disney recently revealed renderings of the project, comprising interiors of the guest cabins at the Halcyon.
As seen in the images, the cabin has a bed with themed bedding and two padded bunk beds tucked into the wall. There is a screen on the front of the bed that can possibly be the central hub to control the integrated features including lights and sound. It may also double as a TV for entertainment onboard.
The cabin has to offer a spaceship-like experience and thus the front side of the cabin has large window panes that offer ever-changing vistas of the galaxy far, far away! Some other features are the spaceship-like door, open storage spaces, retractable table, and creative light fixtures.
These renderings provide great insight into the otherworldly experiences at the new resort. There will be facilities of a home, along with the tech of a spaceship. It will be the perfect holiday destination for Star Wars fans.
There is no official statement about the pricing for this surreal experience; however, Wow News Today has noted the expected price to be $3,300 for one person for a 2-night/3-day stay.
Also Read: 25+ Most Unique Airbnb Vacation Rentals from Around the World
When open, the Galactic Starcruiser resort will be an immersive two-night hotel experience, where guests can feel just like on a cruise (spaceship). Guests will cruise the galaxy in style aboard the Halcyon and stay in well-decked cabins, enjoy onboard dining, make a planet-side excursion, and much more!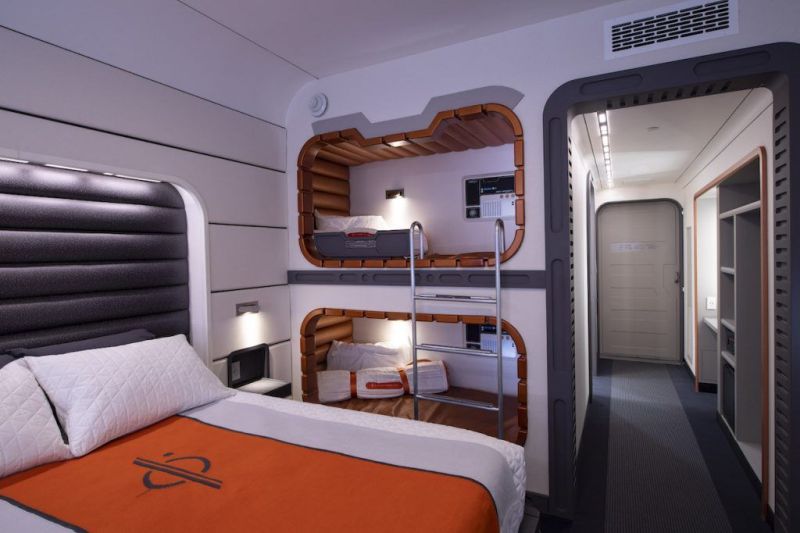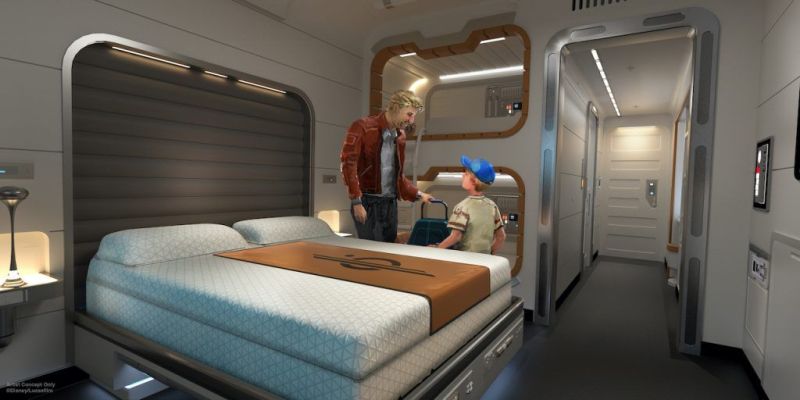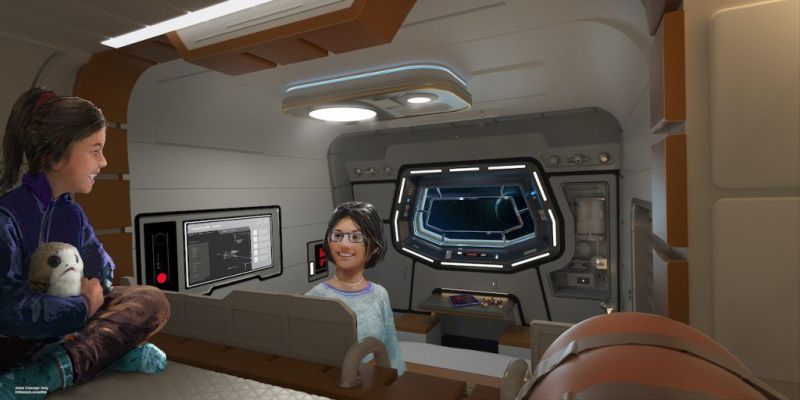 Via: Disney