Spring has given way to hotter days and it is time to transition the interiors from spring interior design trends to something hot. Now that summer has come knocking on our doors, you need to make big or small changes throughout the house. To help you decide where to begin, summer interior design trends for 2023 will be a godsend.
While most people will deny they do not follow interior design trends, each of us incorporates teeny-tiny bits from these tendencies to add our distinctive touch to the spaces. To nudge you out of inertia, we have handpicked six hot summer interior design trends for 2023 that are sure to make a splash and rejuvenate your living space. From warm minimalism to designer laundry and mudrooms, let's discover what is in store in the interior design market for our dwellings, both tiny houses and traditional homes.
Also Read: 18 Most Popular Interior Design Styles Homeowners Should Know
Bold Colors Replacing White
One of the hot summer interior design trends for 2023, bold colors are going to uplift your spirits. White has been reigning with an iron fist in interior designs, but it is time to introduce some bright and bold colors to replace white which has become dull and tedious. You don't necessarily have to change the color palette of the entire home. By adding a few vibrant accents, you can elevate the layout and make the white feel less boring.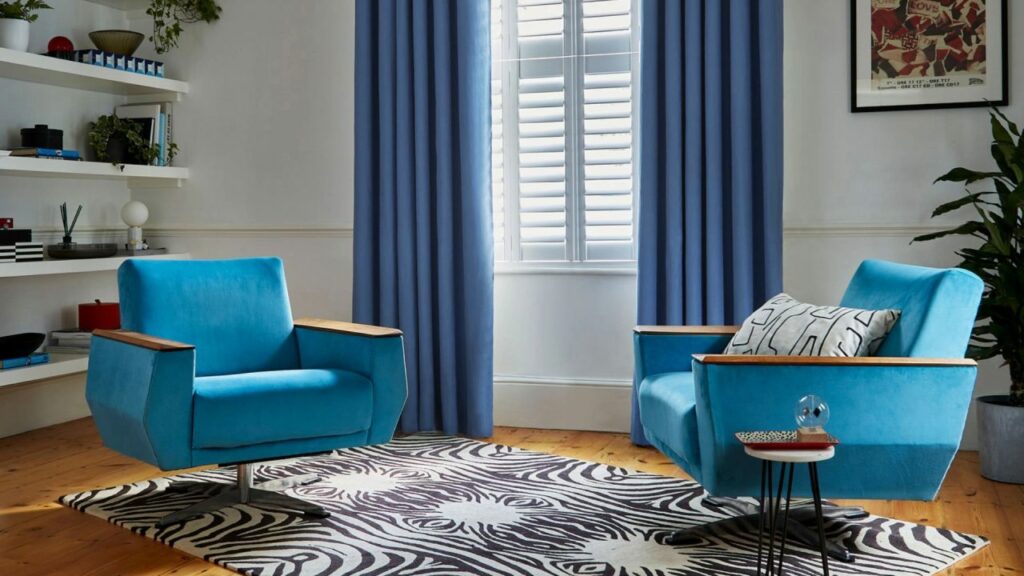 The industry experts suggest that you use a bright color palette that draws inspiration from sunny days and beach vacations. Think subdued and pleasing blues, pastels, and earthy hues to recreate a tranquil vibe that white fails to provide. Darker navy blue, turquoise blue, mint green, pale yellow, and baby blue have emerged as favorites this summer to remind you of beach holidays.
Also Read: Understanding Color and its Conundrum With Pantone Director Leatrice Eiseman
Warm Minimalism
Another thing that has been prominent in home interiors in the past couple of decades is minimalism. Thanks to its clean and simple aesthetic, minimalism provides straight lines, open spaces, and muted palettes to make the living space calming and inviting. Warm minimalism is a style that blends the ideals of minimalism with warm, earthy tones, natural material, and exquisite organic textures; and it is trending right now.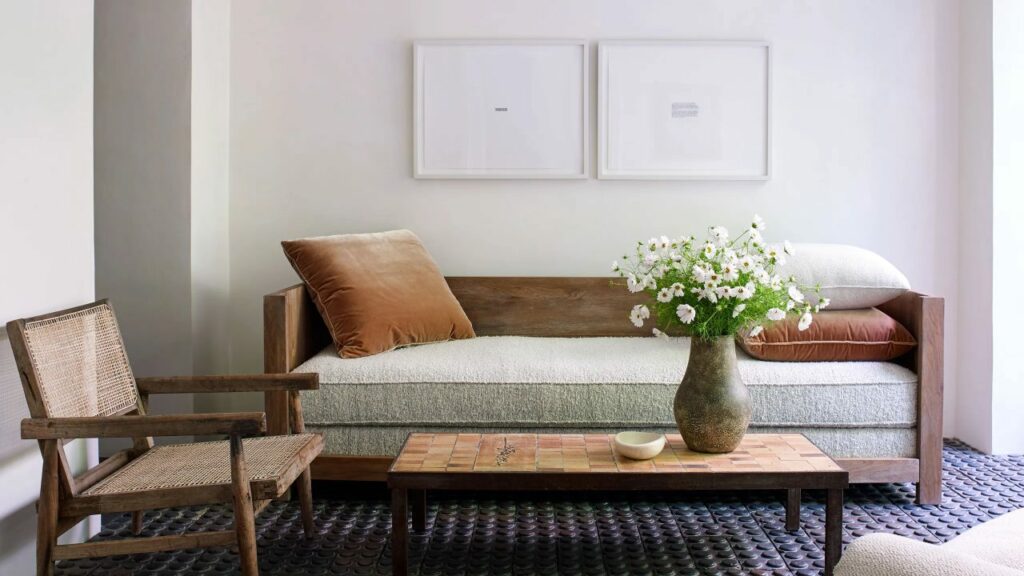 This new branch of minimalism immediately warms the space without losing the sense of straightforwardness and comfort. You can add soft and toned-down colors, declutter the space and keep the area clean with minimal things in it. This summer, try adding layered textures such as throw pillows and rugs, placing indoor plants for a pop of color, and using wooden accents as places.
Also Read: 12 Minimalist Interior Design Trends to Follow
Soft Modern Design
Just like warm minimalism, soft modern design has been making splashes this season. Soft modern design is defined by its understated intricacy, comfort, warmth, and clever use of color, texture, and pattern. It utilizes pieces with softened and rounded lines that add a bold touch. This style has a no-clutter policy and embraces simplicity to the core.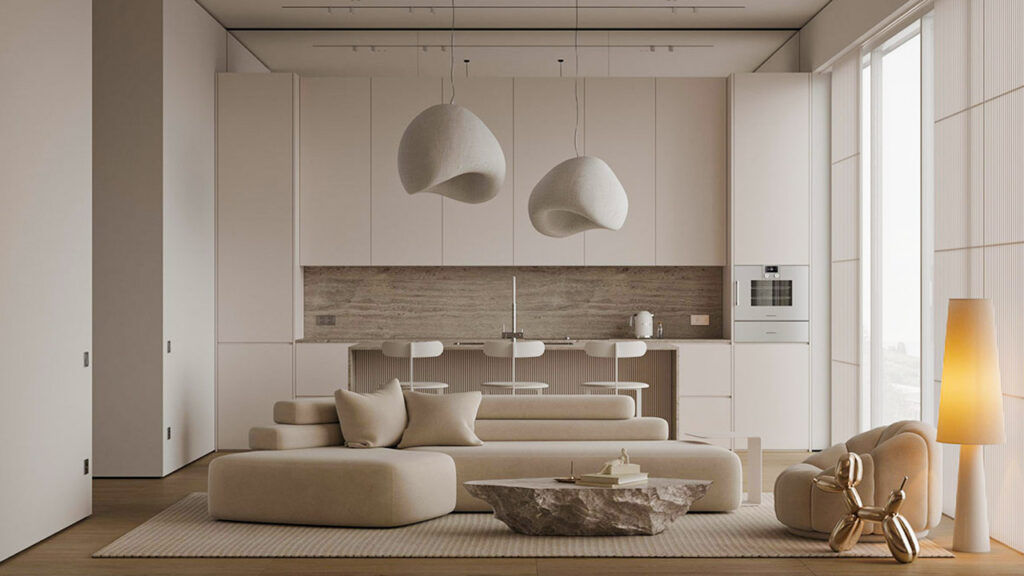 While many people are not a fan of this interior design style, there is something for everyone in it. You can implement straight lines, neutral colors such as brown, taupe, and cream, or minimal decoration in your living space. Use furniture pieces made of light-colored woods with slight graining and fabrics rich in texture to accent the interior.
Also Read: These Colorful Houseplants Will Brighten up Your Home Around the Year
Big Time to go Biophilic
Biophilic interior design is an ageless style that focuses on the inclusion of nature into an indoor environment. An archetypical biophilic interior is serene and relaxing with greenery dotting the space, offering numerous benefits to your body and mind. You can include oversized potted plants to make the space feel more connected to nature.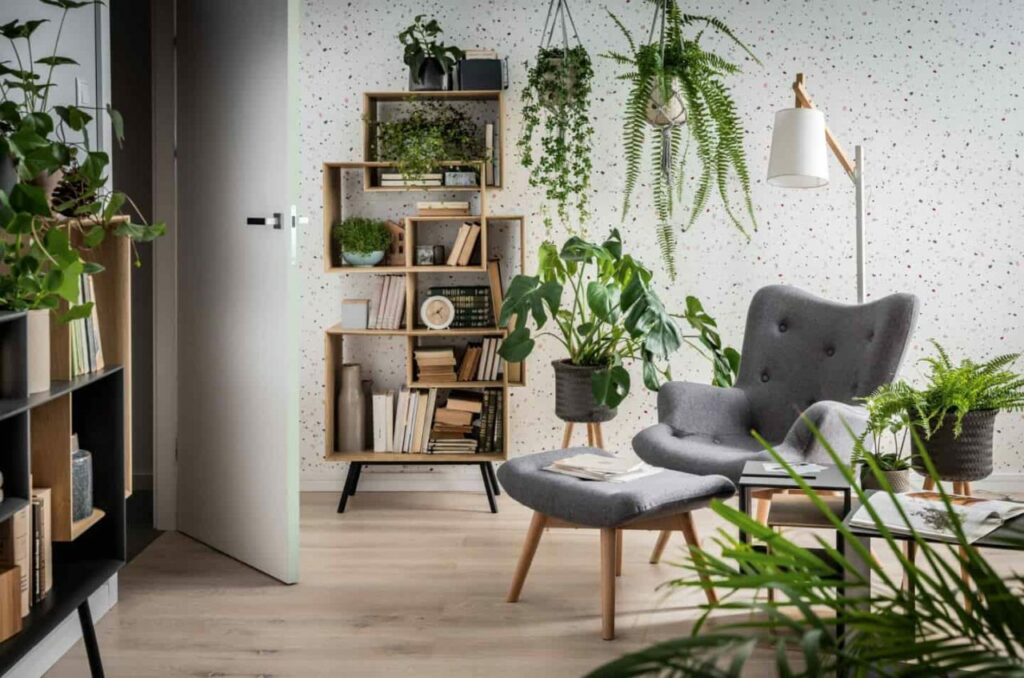 Indoor plants and natural materials of biophilic design also help purify the air. Majesty palm, monstera deliciosa, snake plant, fiddle leaf fig, English ivy, spider plant, and aloe vera are some of the indoor plants that create a green oasis with a calming atmosphere and aesthetic values.
Also Read: A Simple Guide for Biophilic Design Trend
Designer Laundry and Mudroom
It is the summer of designer laundry and mudrooms. While no other room in our house is as humble as the laundry room and mudroom, it surely needs a lot of love and care. Mudrooms are usually used as a family or back entry, making them a space with constant usage. Therefore, for a smooth function, this room needs to be organized and perfectly designed to balance function and style.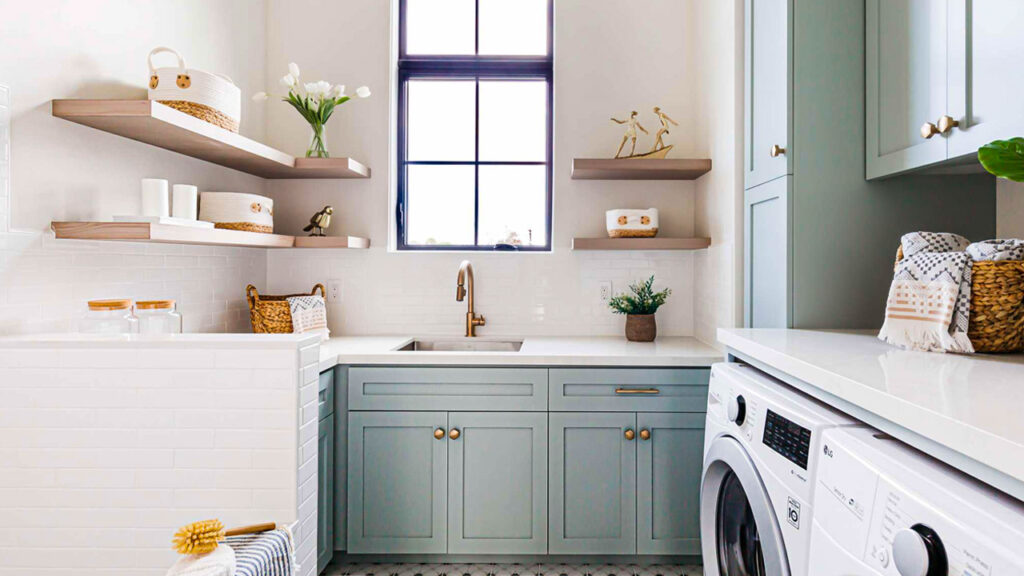 If your home happens to have a combined mudroom and laundry room, you must have storage options to accommodate the family's needs. By handling the mess or chaos of these rooms – combined or independently – you make it easier to make niftier decisions to restructure organization and cleanup. This summer, most designers are focusing on creating stylish, low-maintenance, and easy-to-use mudrooms and laundry rooms.
Also Read: Why is Viva Magenta Pantone Color of the Year 2023?
Strips are Back, Baby!
For years, chic stripes and retro checkerboards have been making appearances in home accessories. But the summer of 2023 is allowing these plain yet bold patterns to officially step into the spotlight. Stripes are a classic summer trend that has a dramatic potential to create charming layouts.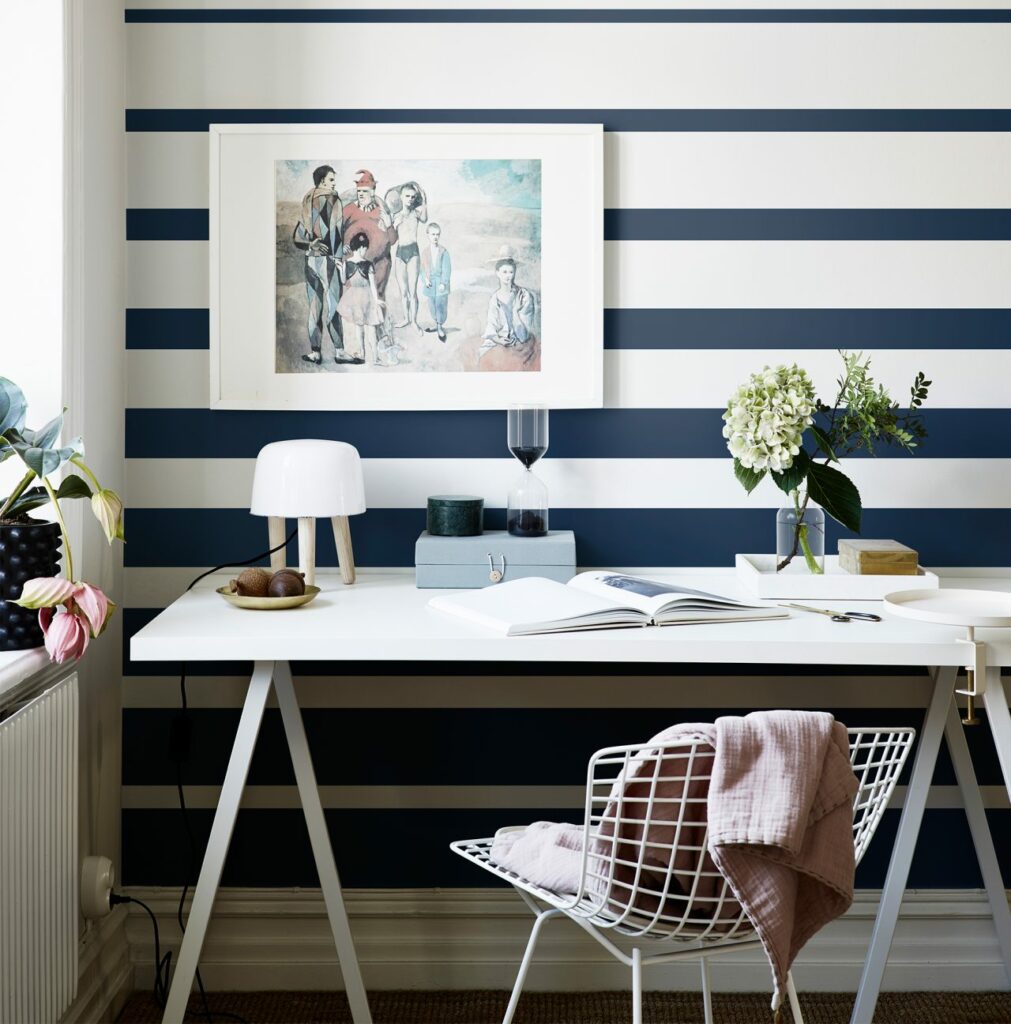 Interestingly, stripes can be used in a variety of ways to decorate a living room, bedroom, or any other space. You can include striped pillows, throws, rugs, or artwork to add a refreshing summery touch to any room. But be careful, you do not want to overdo stripes as an excessive amount of this pattern can break the style.
Final Word
You need to change the layout of your home after the stagnancy of wintery slumber. To achieve a summery fresh look, you do not need to upturn your entire home. You only have to sprinkle a few rejuvenating touches here and there from the abovementioned trends and the home will be bright.
These six interior design trends for summer 2023 are sure to be a hit thanks to the diversity of styles. Happy refreshing!