After the gloomy winter, spring is about adding color to your lifestyle. It is a time to begin anew. A time to create more style, beauty, and functionality in your living space with spring interior design trends.
Although not everyone follows the top interior design trends of the year down to a fault, some of us do make a few changes in accordance with what is trending. Making small color or decor alterations can transform the vibe of a room and welcome the beautiful season with gusto.
Whether it is a shade that has been announced as the color of the year or a particular material predicted to make appearances, you can always find something in popular interior trends worth including in your living space without much fuss to achieve a refreshing look.
The choice is yours, but if you want to imbibe, here are the top spring interior design trends of 2023 that designers say will make appearances throughout the year. We got in touch with some of the biggest names in the industry and here is what have to say.
Bright, Splashy Colors
Warm, neutral shades have soothed all of us during the unsure times of the pandemic, but it is now time to explore other bold, vivacious shades that will enliven homes and make you feel energetic. According to the experts, bold colors are making a comeback with a splash.
Bright pinks, greens, and blues are the leading shades in interior spaces for the spring season. Even the Pantone Color of the Year for 2023, Viva Magenta is infused with shades of pink and red that promise a refreshing break from the monotonous neutral palette.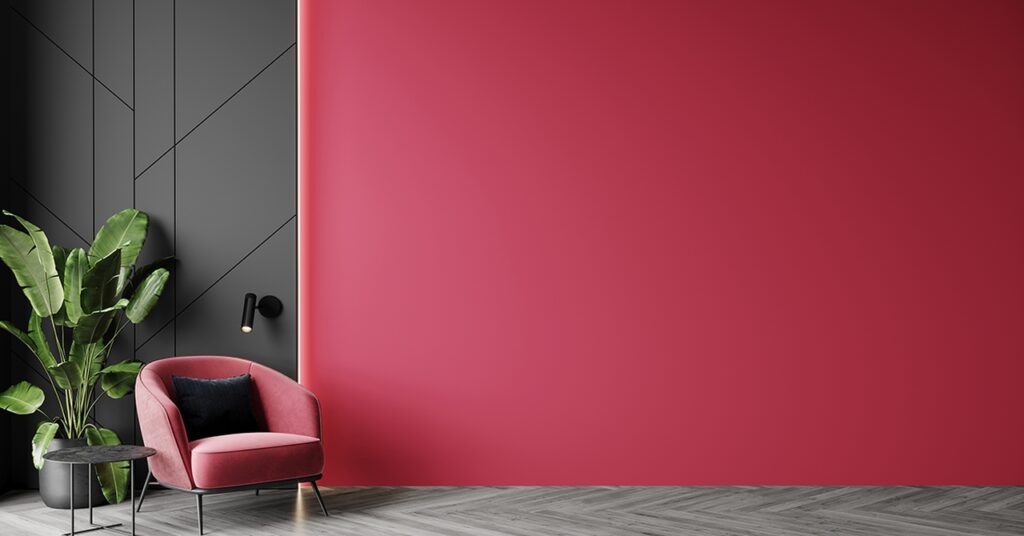 Gena Kirk, from KB Home Design Studio, said;
Viva Magenta is an exciting color to incorporate into home design because of its endless versatility. Since we see magenta in nature, we're able to pair its bold and daring traits with calming neutrals in spaces of the home such as bedrooms, living rooms, and dining rooms. I'd recommend introducing Viva Magenta into your spaces with wallpapers or statement pieces of furniture like ottomans. Its unique characteristics allow everyone to have fun pairing the fun color with different aesthetics.

Gena Kirk
According to Amy Youngblood, principal designer, of Amy Youngblood Interiors, all-white bathrooms will be saying farewell in 2023 as they are hard to clean and have grown a little boring. Textured and colorful spaces are very much in demand as people are opting for darker warm tones such as red and orange in bathrooms.
Also Read: Understanding Color and its Conundrum With Pantone Director Leatrice Eiseman
Art Deco and Vintage Vibes
Nothing ever goes out of style, not really! It simply circles back to us at some point, whether we talk about fashion or interior design. Reviving popular styles of yore is a popular interior design theme and designers certainly take fun in recreating these decorative styles like Art Deco.
The design style has a bright color palette, geometric patterns, and symmetry shaping the interiors. Popular in America and Europe during the 1920s and 1930s, art deco focuses on modern and decadent detail work in a glamorous and luxurious manner.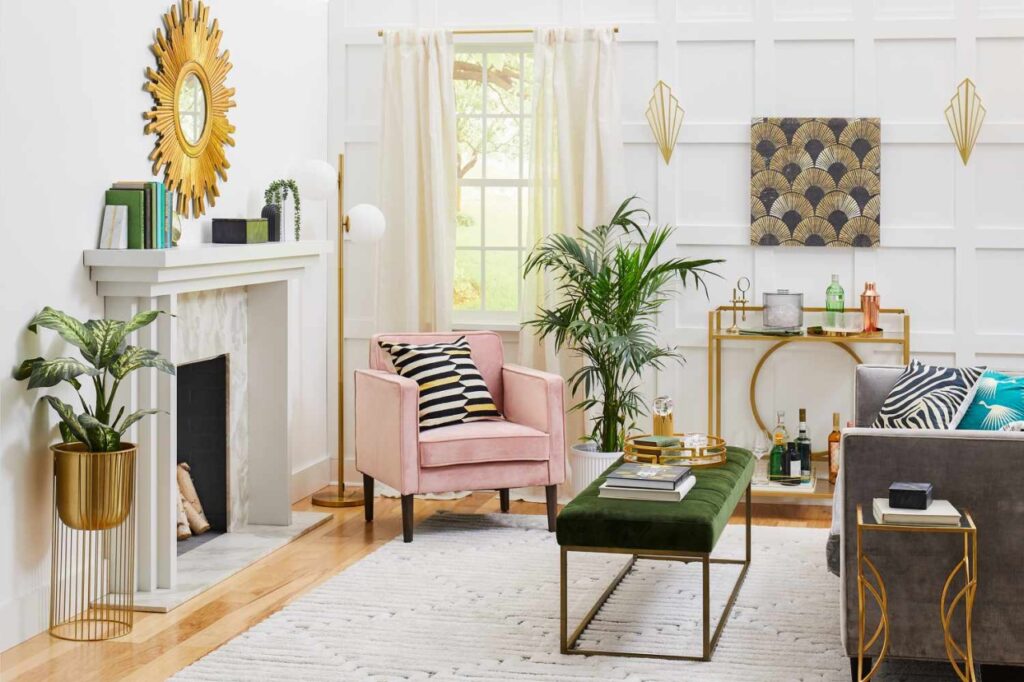 Grey Joyner of Grey Joyner Interiors said, "I think the influence of art deco-inspired accent pieces and accessories will come into play for 2023. I'm starting to see more and more influence from this period."
Aside from Art Deco style, spring will see an emergence in vintage vibes. According to Gena Kirk, "this makes it the perfect time to embrace individual design aesthetics, displaying unique mementos and heirlooms to make our spaces our own."
Brittany Farinas, CEO and Creative Director, of House of One told us;
Vintage elements and gallery walls are definitely on the rise. They're the easiest ways to inject a home with personality and make them more unique. Gallery walls can be a collection of fun art pieces or sentimental photos from the client, and vintage pieces don't have to be huge pieces of furniture. A rotary phone and a single bulb light fixture are technically "vintage" elements, but when matched with other furnishings they highlight the modernity of the room.

Brittany Farinas
Assortment of Materials
Natural materials have such an aesthetic appeal in the home interiors that they have solidified their position for a long time now and are not going to budge for the foreseeable future. They are durable, and sturdy and have an ageless charm that complements every kind of interior design style.
Kirk informs that natural woods will be a major hit this coming season. She said, "From tables to cabinets and floors, natural wood helps bring balance and tranquility. Using light wood flooring creates a strong foundation for the room to build on with other elements." Kirk adds that artesian-inspired tiles will be used more to add texture and dimension in warm pastel and blue tones.
I think natural elements like marble, rattan, wicker and cane will continue to have a strong presence in design next year. Along with this, earth tones seem to be sticking around. I think we will still see a lot of water tones like greens and blues. Colored concrete and plasters are gaining traction and we will start to see some fun variations and bold uses of these materials.

Grey Joyner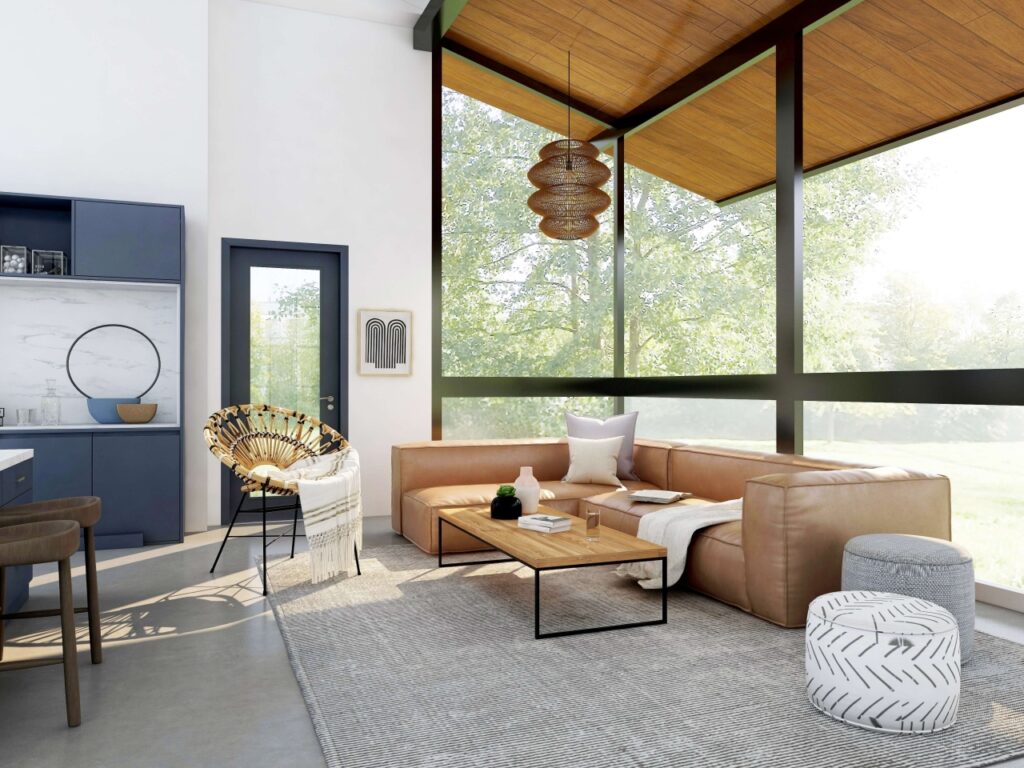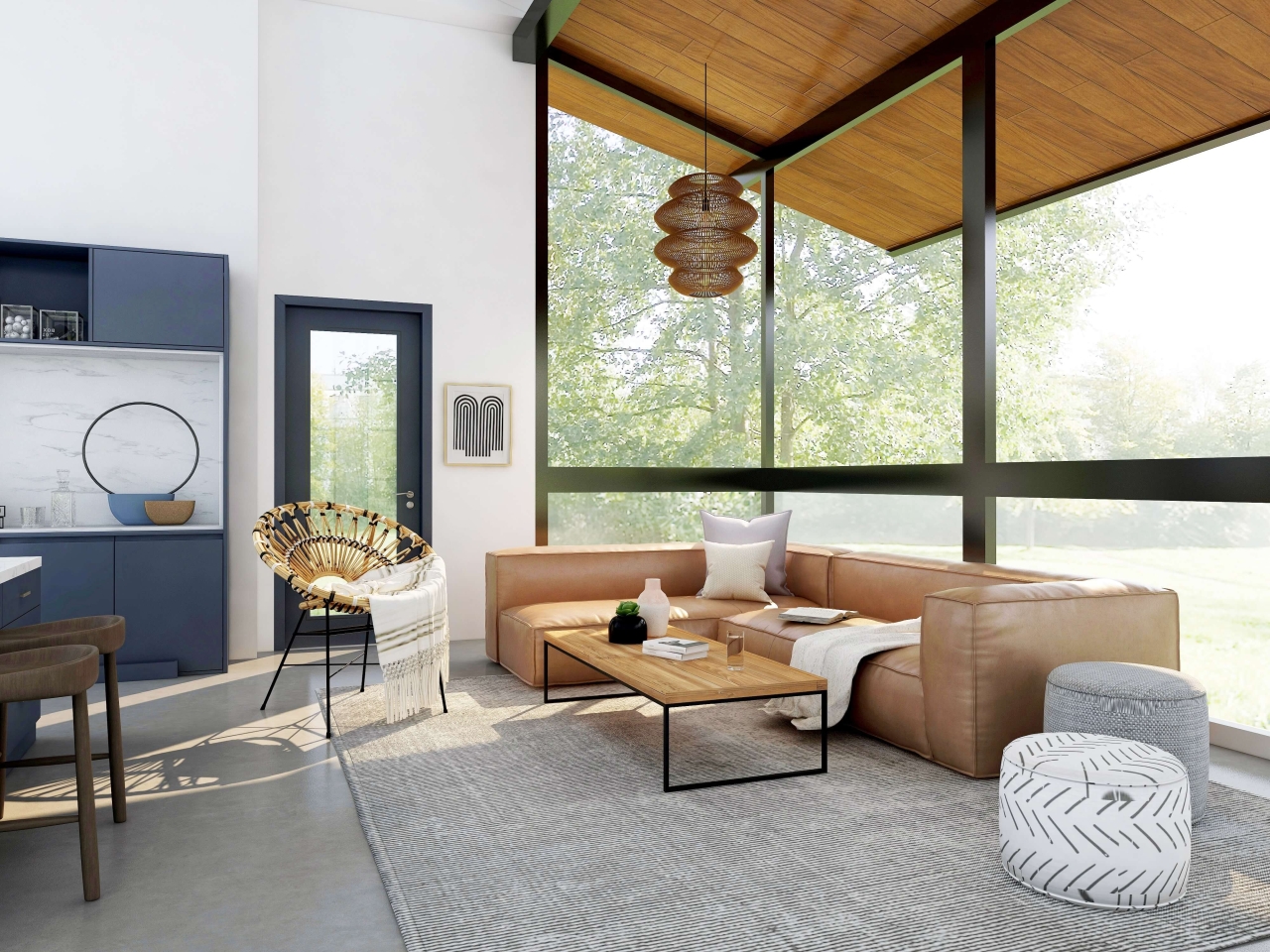 According to Madeleine Parsons, Art Director of Colony, spring will witness "layering textures; traditional jacquards paired with something more unexpected, like corduroy, marble veining against a plastered wall, and the acceptance of wear and age on a piece of furniture as a meaningful patina."
Joyner adds, "I'm loving the use of wallpaper as a border for windows and doors. I believe that playful uses of prints and color like this will be more widespread."
Fun in the Kitchen
The kitchen is one of the most important rooms in the house. It is where you spend most of your time, preparing nourishing meals for you and the entire family; therefore, you must pay attention to its design layout. According to Joyner, "this essence of creating a kitchen that's also an inviting gathering space will certainly be a priority in 2023 and beyond. We will see more banquettes and comfortable seating areas in kitchens as well as more decorative items to give the space a warmer feel."
She says that kitchens will have additional seating with accent pillows. Moreover, framed photos and art will make their way into the cooking and eating spaces, allowing the cozy feeling of a living room to imbue the communal areas of kitchens.
She further adds that there will be more experimentation with the color palettes and patterns in kitchens. There is a rise in the popularity of patterned tile backsplashes and bold shades such as teal for the cabinets. Such fun and bold colors will bring a breath of fresh air to your cooking space.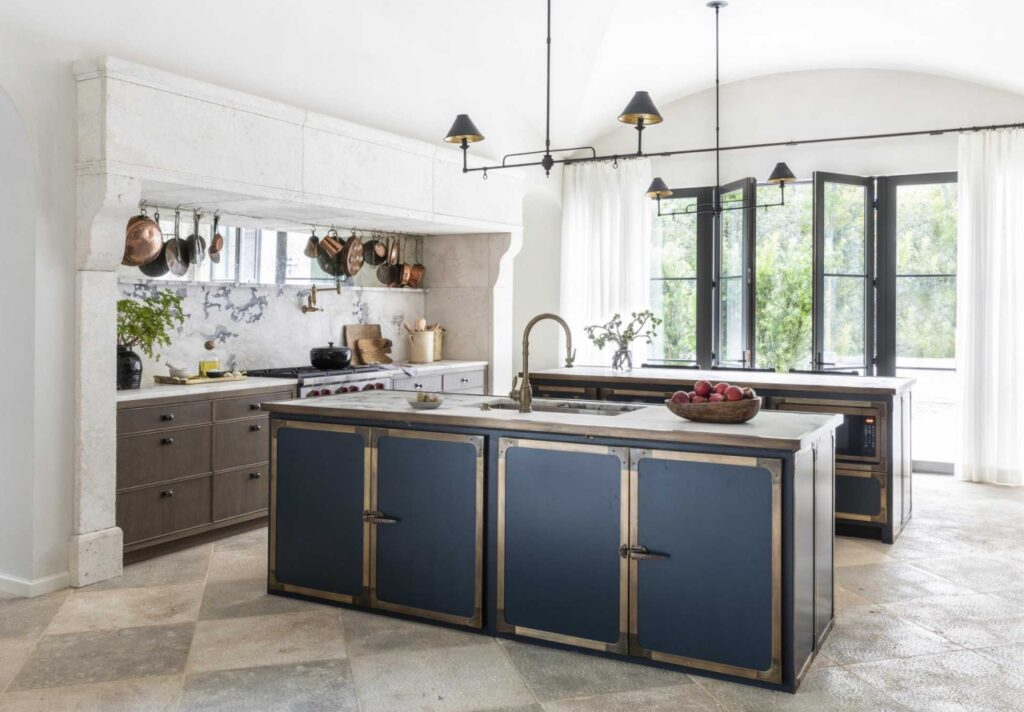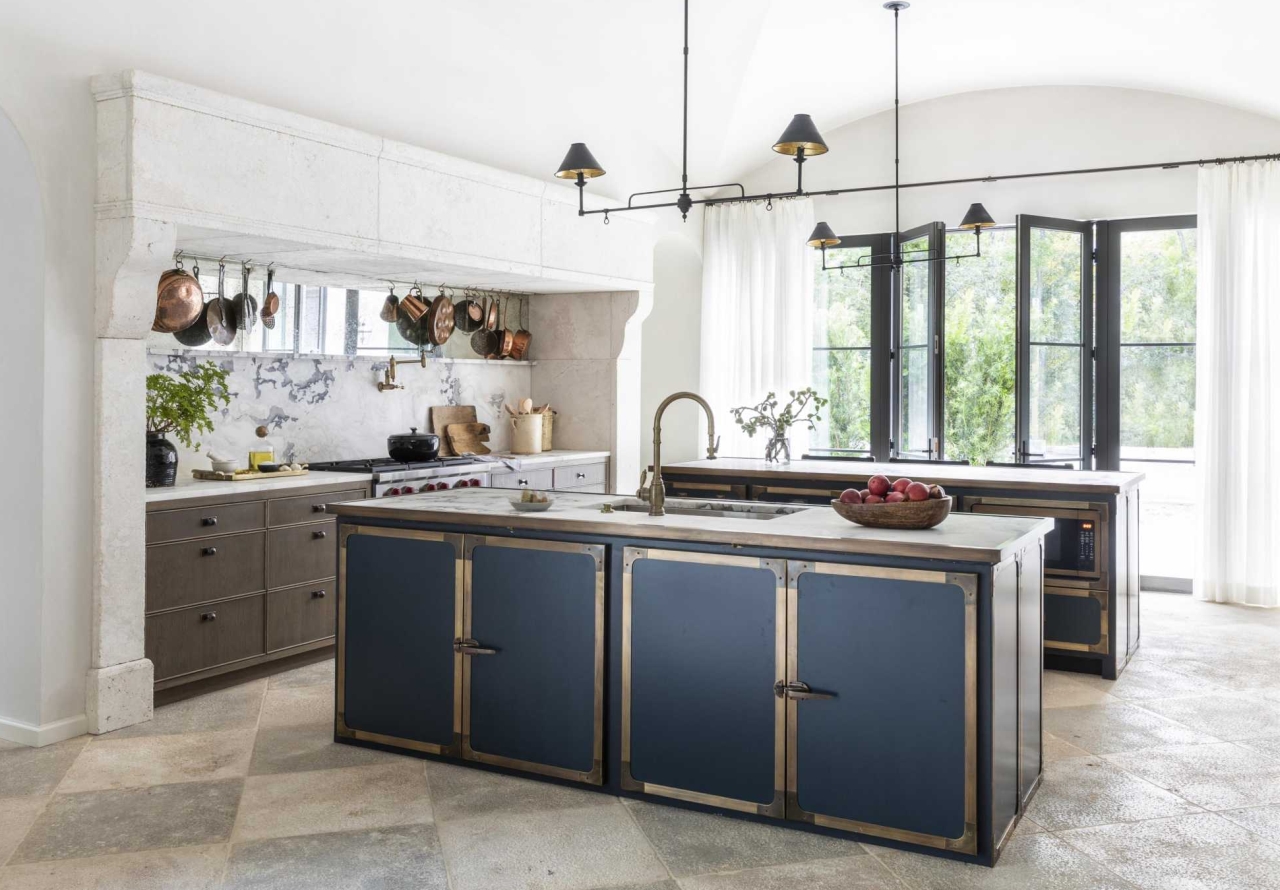 The modern kitchens of spring 2023, albeit compact in design, will have a warm and soft tone about them. For instance, a splash of color through black, green, and wood will replace white and neutral shades.
Shapes, Furniture, and Lighting
The curve is the favorite shape of spring this year with a promise to reign all year long. Curved furnishings, curved architecture, rounded lighting fixtures, and rounded artwork will be favorites in home interiors. Niches and alcoves have been making a sparkling comeback. These highlighting recesses can be included in homes in form of a bookshelf, curved doorways, specially designed windows to create a reading nook, and so on. From rounded wall corners and cabinets to curved sofas and chairs, the angular line is softening in interior design.
Also Read: Easy Ways to Create an Inviting and Cozy Reading Nook
One of the top interior design trends for spring 2023, curves will be major in furniture as well. The rounded furniture has been here for the past couple of years and is likely to stay a little longer. You can add a crescent sofa, tulip or egg chair, circular rug, and oblong furniture to include the style in your living space. Straight lines in furniture will be seen less and less, and you might want to change your sharp-edged furnishings with softer edges to blend in.
Joyner tells us, "Curved upholstery, such as curved back sofas and barrel chairs, as well as round pillows and accessories, seem to be making a comeback for 2023. Curved architecture is also very of the moment like arched doorways and interior spaces."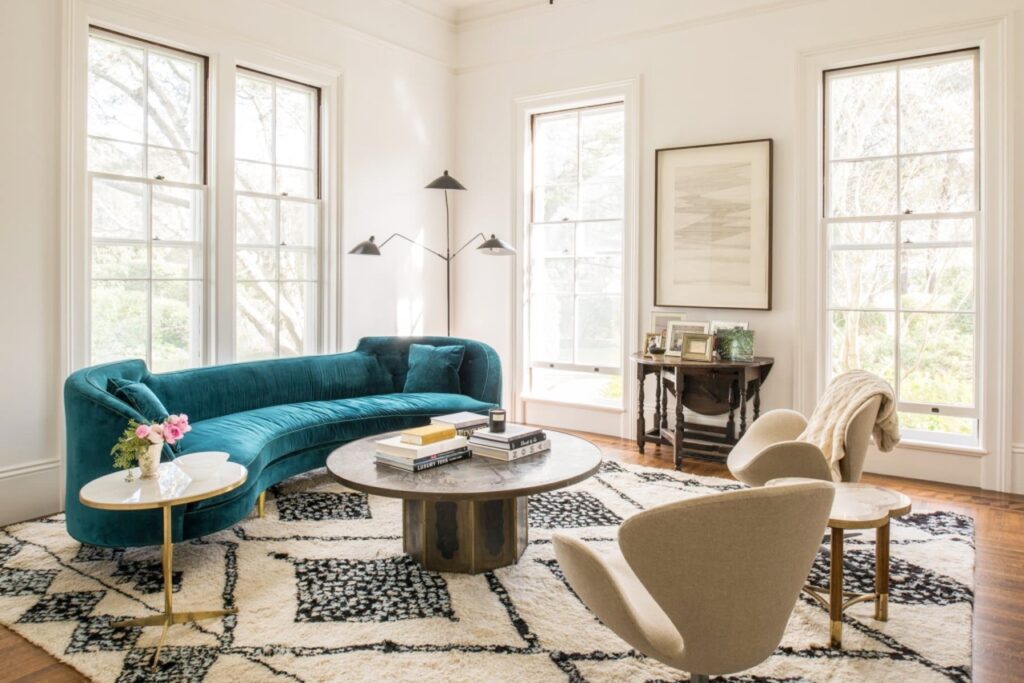 As for the lighting, spring will see a lot of recessed lighting along with decorative lamps. Rounded lighting fixtures with embellished detailing are also major features coming into the play.
Vy Truong + Han Dang, Co-Founders + Principals, Very Handsome Studio, said;
Some trends that we anticipate for 2023 are collages of unique items rather than perfectly curated spaces with matching furniture/design pieces. Adding in a vintage chair to a living room set or a standing clock can add dimension to spaces. LED strip lighting at edges and details, sconces, and table lamps are going to replace bright ceiling task lighting in the coming year as well. These options emit a softer light and make the room feel warmer.

Vy Truong + Han Dang
Conclusion
These are the top interior design trends for spring 2023. You don't necessarily have to change your space entirely as per these trends, you can pick and choose. Maybe a color change or just adding rounded furnishings do the trick for you. Have fun decorating your home for the happy season!