You simply cannot escape trends. Whatever you do to design your home is already predetermined by a wide trend influence. From choosing the popular paint color to selecting minimalist furniture, we often try to pick that's probably inspired by the increasing global trends.
Minimalism is something that's been in trend for a while now and loved by modern-day nomads or people who live in apartments. Minimal interiors help find tranquility, discover your passion for design and create a space to breathe and unwind. If you want to switch to a minimalist lifestyle, here are 12 key interior design trends you need to follow to create a welcoming place everyone would love.
# Go Clutter-Free
This may sound simple but it's one of the biggest hurdles when switching to a minimalist lifestyle. This is because most homes have piles of junk, toys, knick-knacks, closets full of clothes that haven't fit in years. It all has to go. We understand you love your stuff, but you need to be ruthless. Only pick things you need the most. Go room by room and ask yourself "Do I really need this? Is this adding something worthwhile to my life? Do I love this thing?" Most of us hold on to things for wrong reasons: we keep them "just in case" we feel guilty getting rid of a gift we don't love, or we just don't think about it. Once your home is clear of clutter, you'll realize those things truly were a burden.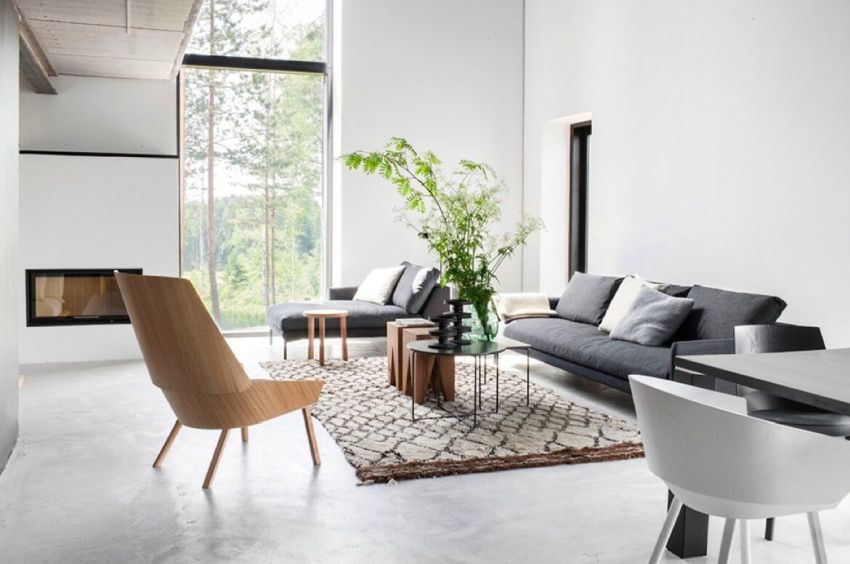 Also Read: New Tech & Design Trends to Add Value to Your Property
# One In, One Out
Now that you've decluttered your home, you don't want to clutter it up again. Be mindful when you make purchases. Analyze your reasons for making a purchase first – Is this an impulse buy? Are you really in love with this item? Are you willing to give time to take care of it? Most importantly, you need to ask yourself if there is something you are willing to get rid of to make space for the new item. One item in, one item out! No exceptions. It is better to invest in multipurpose furniture instead of cluttering the house with many furniture units.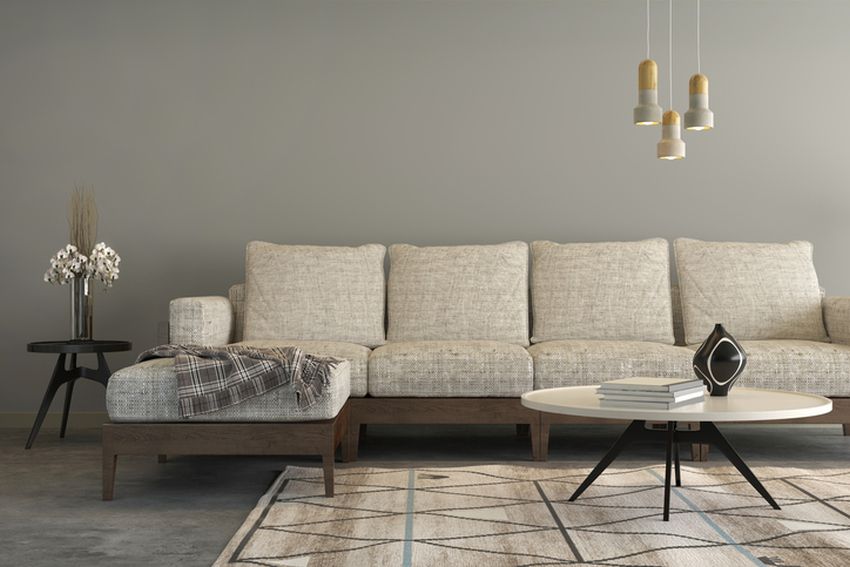 # Back to Basic Colors
Those who love colors somewhere know that the neutral tones are stunning. When decorating your house the minimalist way, you need to paint your walls in basic colors, like a classic cream, a fresh white, or a sensual gray. Space will instantly feel cleaner and cozier, energized and relaxing. Having a neutral platform to jump off of will make it easier to style the rest of the room.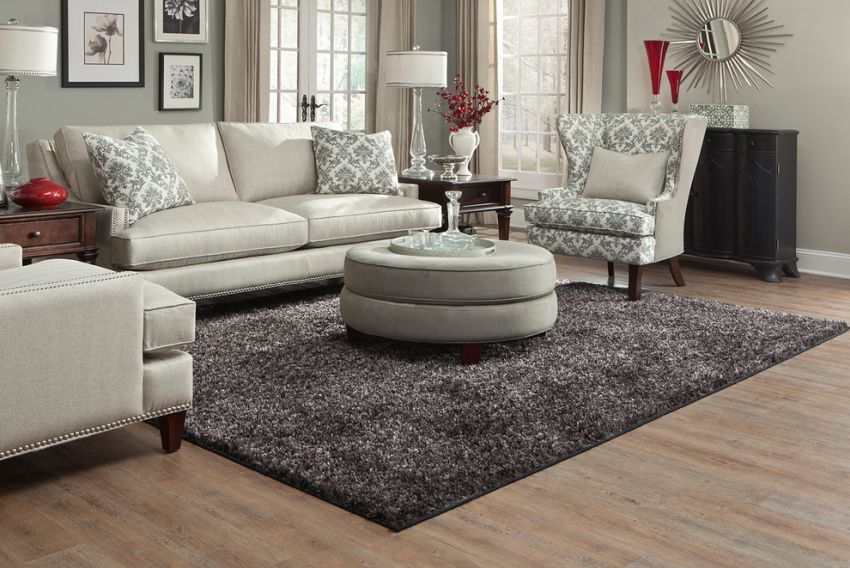 # Beautiful Blues
Indigo and turquoise are two trending colors in interior design this season. But love for blue doesn't have to be restricted to only these two colors. Why just stick to limited shades when you can have them all? You can play with different shades of blue in one space, provided you know what you're trying to achieve.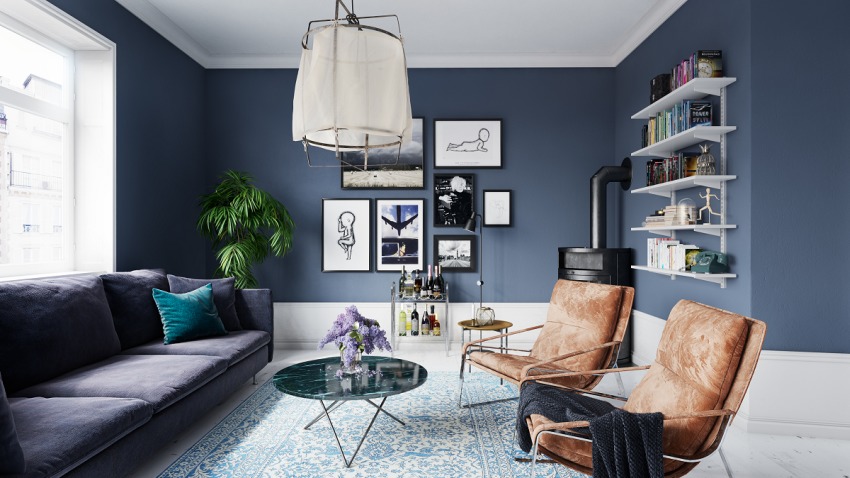 # Bold & Bright Colors in Small Increments
Minimalism doesn't always mean all white, all cream, or light shades of grey. There can be a colorful minimalism as well. Yes! Color and minimalism can coexist. "Ice cream colors" as well as subtle pops of an extremely bright color are very popular. The contrast of a mostly simplistic space with one element bright and bold feature instantly highlights an interior and draws more attention.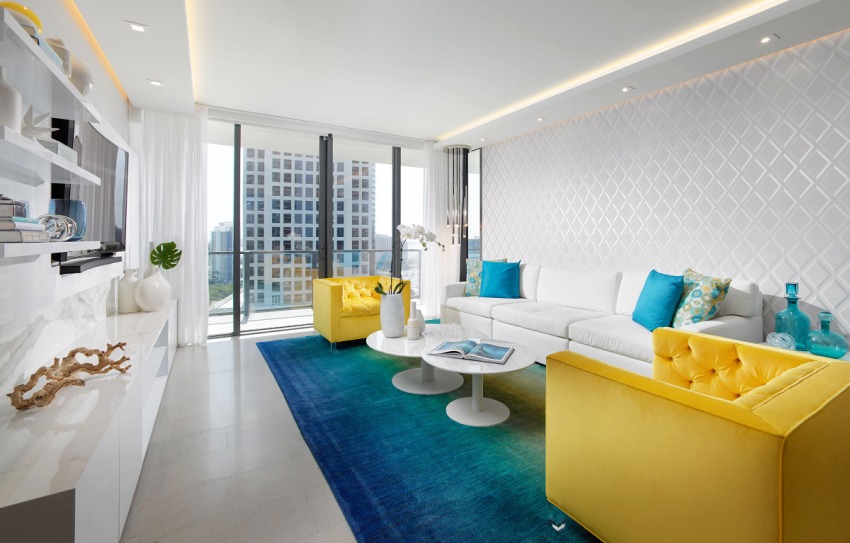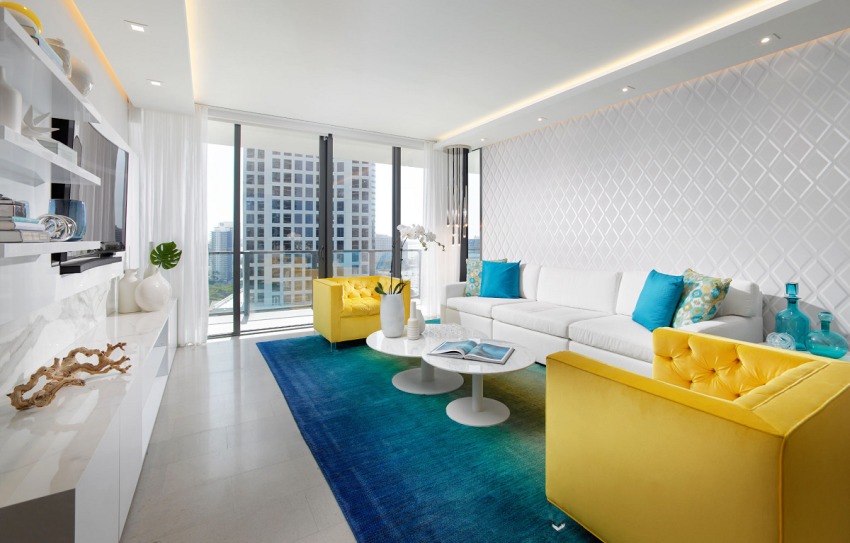 # Quality All The Way
When you choose to have fewer things in your life, you'll eventually realize that you are choosing to have better things in your life. If you are only going to have one blanket, you want it to be warm, durable, soft and luxurious. You'll find yourself shelling out a little more cash but your item will last for a lifetime. I once bought cheap curtain tracks thinking it was an easy way to save money. They broke within a week and I had to replace them with a quality version. Save yourself the frustration and buy quality curtain tracks from the start. You won't regret it.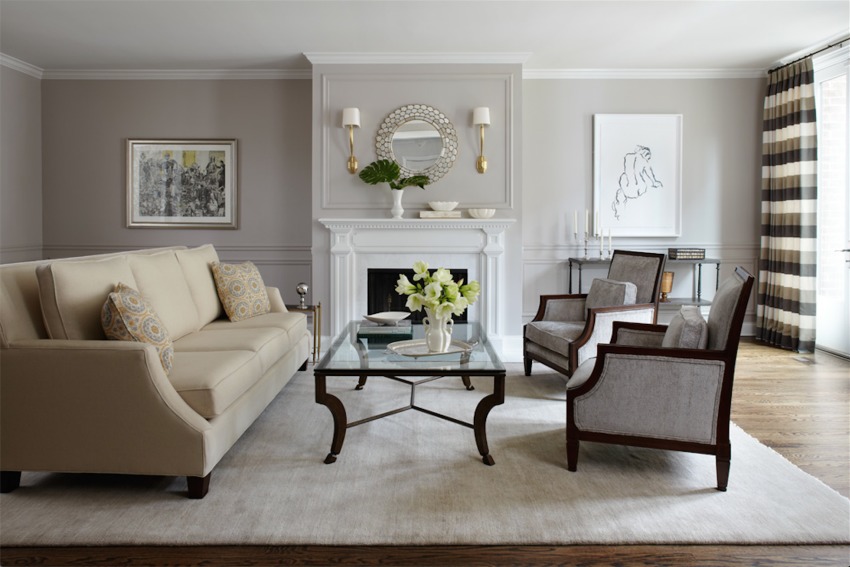 # Texture Galore
A neutral space has the possibility to be cold, sterile, and boring. The easiest way to combat this is by using different textures in the same neutral palette of colors. If you have gray walls, decorate with a fuzzy gray blanket, a silver beaded pillow and an edgy gray lamp. The contrasting textures will help the room feel warmer and more lively.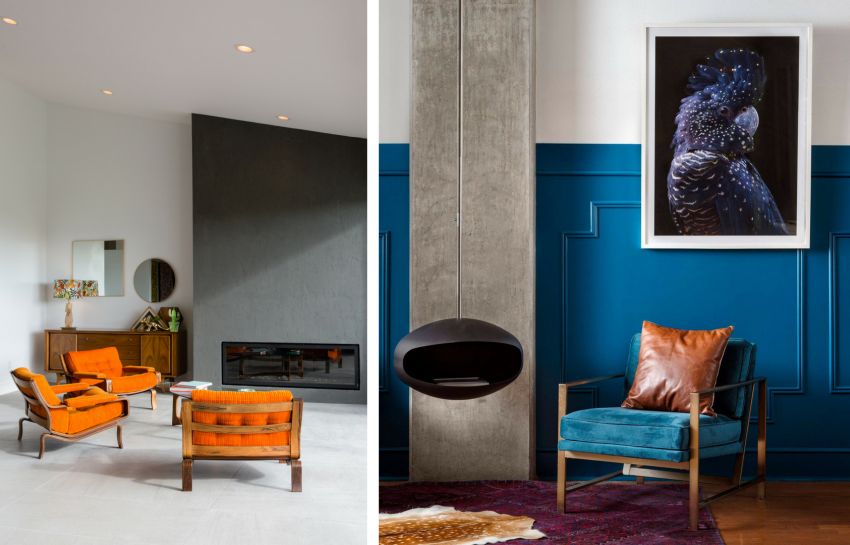 # Boho is Back
Good style always finds its way back into hearts of the people. Boho style is a good exampel. The interior design elements are trending again. Modern boho is characterized by vintage rugs, leather furniture, ample indoor plants, warm and bright colors, wooden chairs and tables, and eclectic accents. If boho is too flashy and loud for you, you can go for the more classic interior design trends with neutral colors and textures.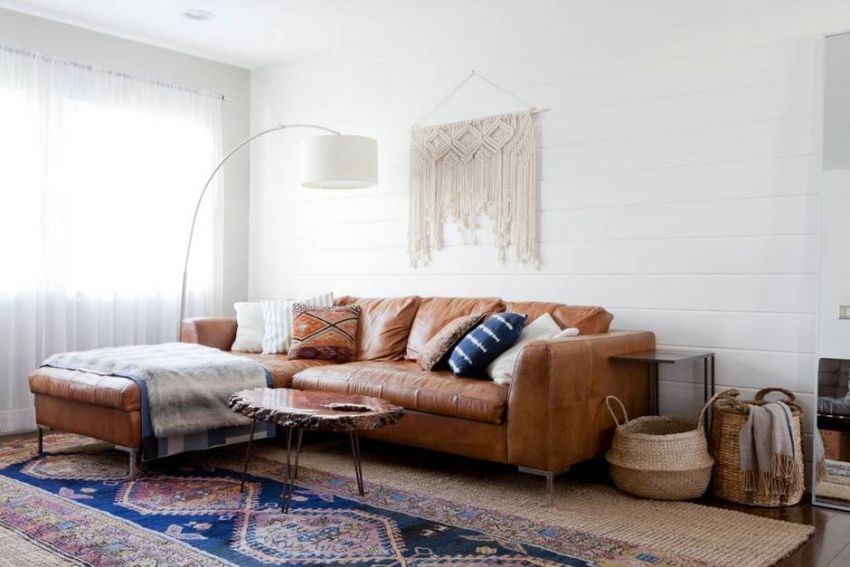 # Natural Elements
Bringing nature into your home by keeping indoor plants is a never-ending interior design trend. All plants require maintenance but there are plenty that require only a little, like succulents and air plants. If you cannot maintain succulents and air plants, try to get unobstructed views of outdoors through large windows, or consider adding faux plants for enhancing the natural element of your home decor.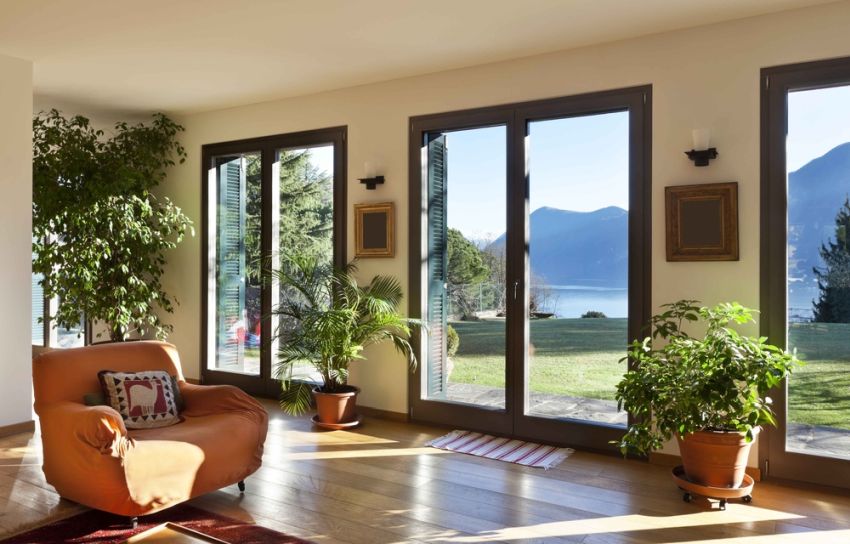 # Stylish Storage
Nothing will rid a household of storage needs. We all have files, tools and household items that we need on daily basis. Instead of going for ugly storage bins, opt multi-purpose storage. Some ottomans have lids and are hollow inside to tuck away toys. Look for storage cabinets sleek enough to be end tables. Think creatively!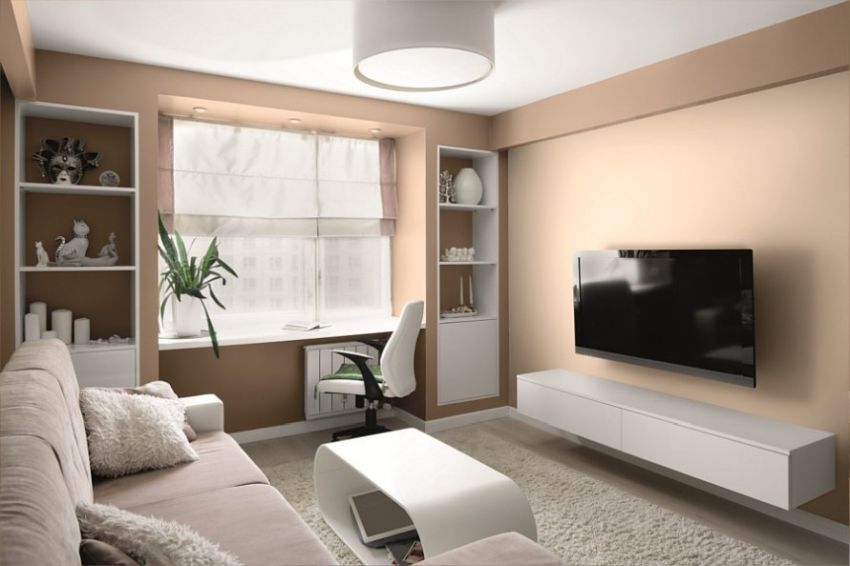 # Showcase What You Love
If your child drew a picture that melted your heart, frames it! You'll be filled with warmth and pride every time you see it. Would stock artwork give you the same feeling? Minimalism isn't about getting rid of everything; it's about getting rid of everything that doesn't matter to you. Surround yourself with things you love.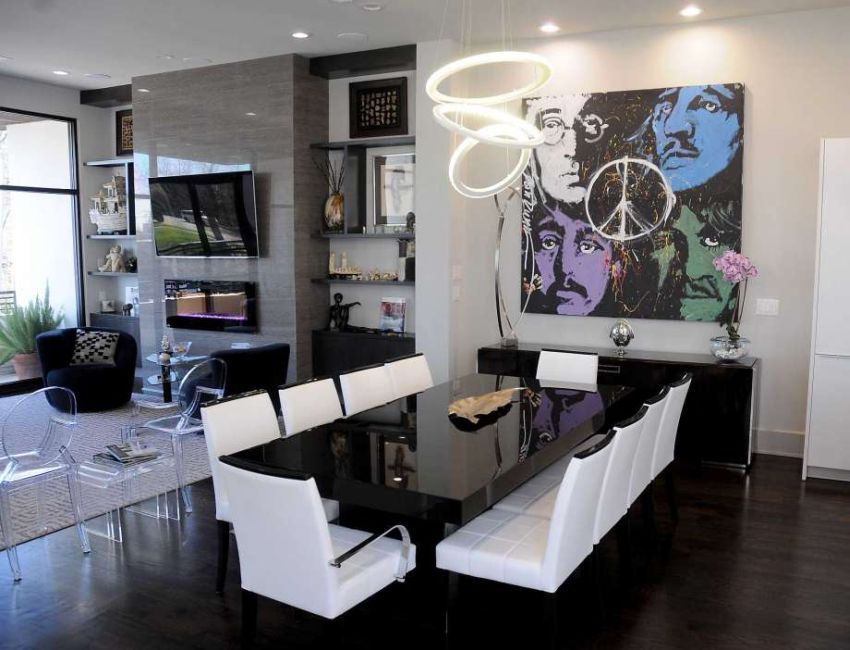 # Simplicity Is The Key
Now that you have a calming, clear space, you might feel the familiar urge to fill it up. Your walls are mostly bare, isn't that just begging for more artwork? Wouldn't a few more pillows look great on this couch? Rein it in. It may take a while for those old habits to die but eventually, they will. Simple isn't boring. It may take a bit of adjustment to learn to appreciate it.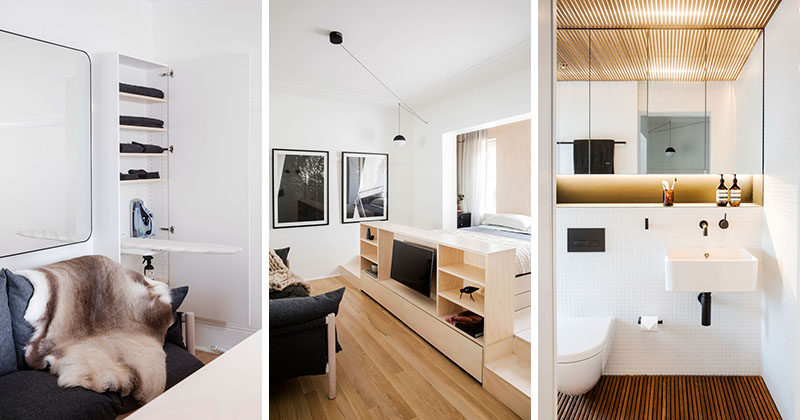 Minimalism is an incredible thing. For me, it started as clearing out my closet and then trickled into other areas of my life. If it weren't for minimalism, I wouldn't be writing this article; living simply helped me to uncover my passion for writing, which had been buried beneath my stuff for many years. Follow the tips above, transform your living space, and see where the journey ultimately takes you.