As a property owner, it's your responsibility to stay updated with the market trend to achieve maximum value for your home. This can be done by staying on the top of the latest design and home technology trends. No matter how much money or time you invested decorating your home when you built it, it will become outdated due to rapid technological developments and change in people's taste for home designs. Eventually, the situation will come when the design and home technologies you integrated into your home will not work well with the latest shift. The worst part is it will affect your property's depreciating value.
The best cure for this situation is following trends that never fail and be updated with technological advancements, whether it is a home security system or smart-controlled home appliances. Well, to keep up with latest home design and technology trends you don't have to break the bank, just get inspired by these few tips that will help you to keep your dwelling up-to-date and look aesthetic for a long time.
Make the Internet of Things part of your living
Since the Internet of things is increasingly being used to make an ordinary home a smart-controlled house, you should also plan for your housing to be upgraded with this latest revolution in the technology world. Internet of Things (IoT) is a world in which every device in your home, whether it is a refrigerator, coffee maker, microwave, dishwasher, home theater, air-conditioner, car, garage, lighting, security system, windows or doors, can be controlled via your smartphones.
Imagine how easy your life would be adopting this technology when you can control every single device of your home with a swipe on your smartphone screen. Moreover, the technology is playing an integral role for making your home more secure, smarter and better. If you want your home to be trendy and follow the latest trends, make IoT part of your living. Integrating IoT in your home will make your life much easier and more fun.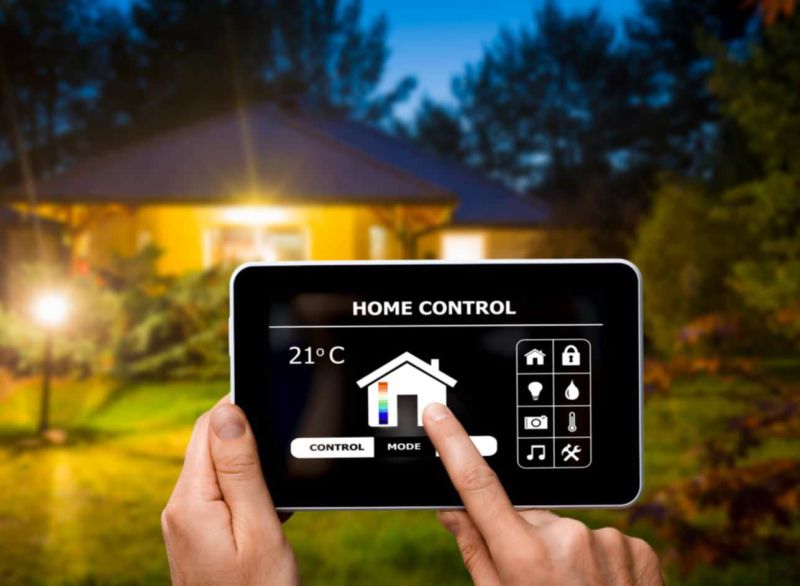 Lighting plays a vital role
Along with choosing new furnishing, wall colors, and floorings, it is important to pay special attention to lighting choices in order to make the best of your space. Don't stick to boring LED bulbs and tube lights to illuminate your space, brighten up your interior installing various lighting accessories like track lights, floor-standing lamps, wall lightings and chandeliers.
Different lighting allows you to adjust the intensity of lighting according to your mood. Consider picking smart lighting and smart lamps for more convenient lighting control.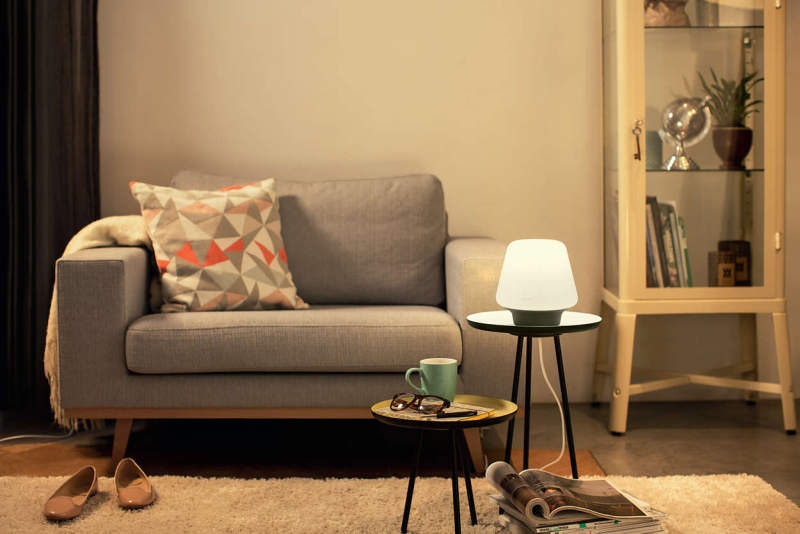 Also Read: Tips to Increase the Value of Your Rental Property
Choose your furniture carefully
You have to be very careful while choosing furniture for your interior. Whether you are choosing a couch for your living room, a dining table, a bed, cabinet or simple chair, always pick solid pieces made of sturdy material so they can tend to hold up better and last longer.
While looking for a couch, pick one made using stain-resistant fabric. Pick furniture that goes well with your room size, wall color and interior décor theme. Look for furniture that has an element of unexpected and has some personality.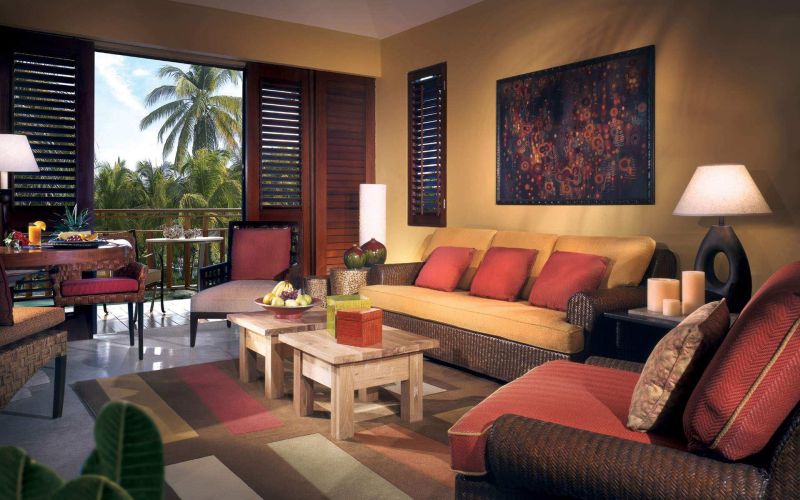 Add a fireplace
Nothing can beat the warmth and ambiance of a crackling fireplace in living room. Whether you like keeping it traditional or contemporary, a fireplace without a doubt is a great focal point. It's just not about the warmth fireplace brings during snowy days, but also the appeal it carries to make your space look inviting the whole year. A fireplace adds a luxury value to your interior and makes it look classier.
In addition, everyone wants to experience cozy winters in front of a roaring fire with a cup of hot coffee while snow falls gently outside the window. If you like this idea to increase the value of your space and make it look more elegant, consider adding a fireplace that matches your interior.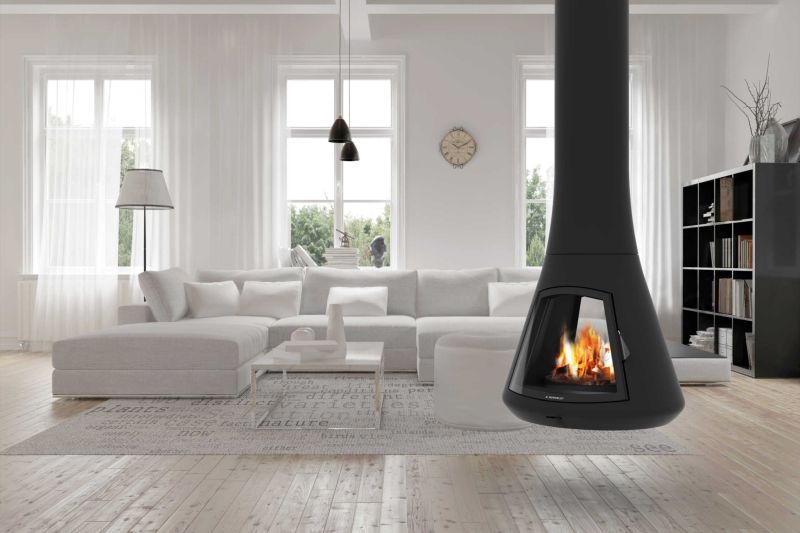 Keep your kitchen updated with the latest trends
Your kitchen is the powerhouse of your home, so it's very important to keep it updated with the latest trends. Well, it is not only about the appliances you choose to make your kitchen a smart kitchen, it is also about designing your kitchen with a great kitchen island, wall colors, flooring, organized shelves, cabinets, drawers, sink and contemporary kitchen fixtures.
Sprucing up your kitchen by taking these things into consideration is the first step. Next, you should make a list of appliances you need in your kitchen. It is important because the appliances you choose affect the plumbing and electrical plans of your kitchen. Best kitchen appliances are not easy to select, they have the power to make or break your kitchen décor.
If you are embarking on kitchen remodeling project and looking for inspiration to select small kitchen appliances, mark my words you essentially have to buy hand mixer, toaster, microwave, coffee maker, electric kettle, programmable cooker and blender. Other than small ones, you should essentially integrate a refrigerator, air cooler fan and dishwasher to make your kitchen more functional.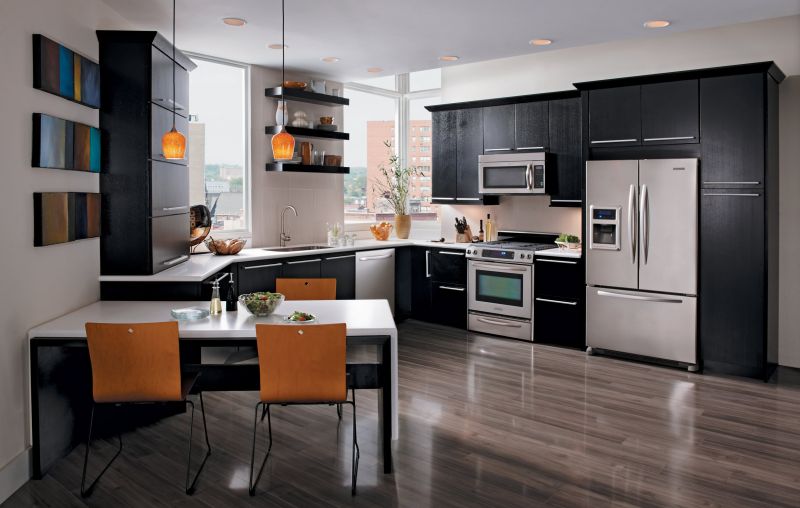 Remodel your bathroom
Your bathroom is a space that people really look for updates when touring your home. If your bathroom is spacious and equipped with modern bathroom fixtures, your property will more likely get maximum value in the market. Even if you are not selling your property, it is still essential to make your bathroom look luxurious and exclusive to maintain that elegant appeal.
Picking the right kind of bathroom accessory is sometimes tricky, especially when a lot of nice options are available to choose from. So, I will recommend you not to proceed designing your bathroom without the help of an expert interior designer. Well, from bathroom lighting to bathtubs, washbasins, faucets, showers, and mirror to cabinets, there are a lot of choices to make your bathroom the most valuable space in your home.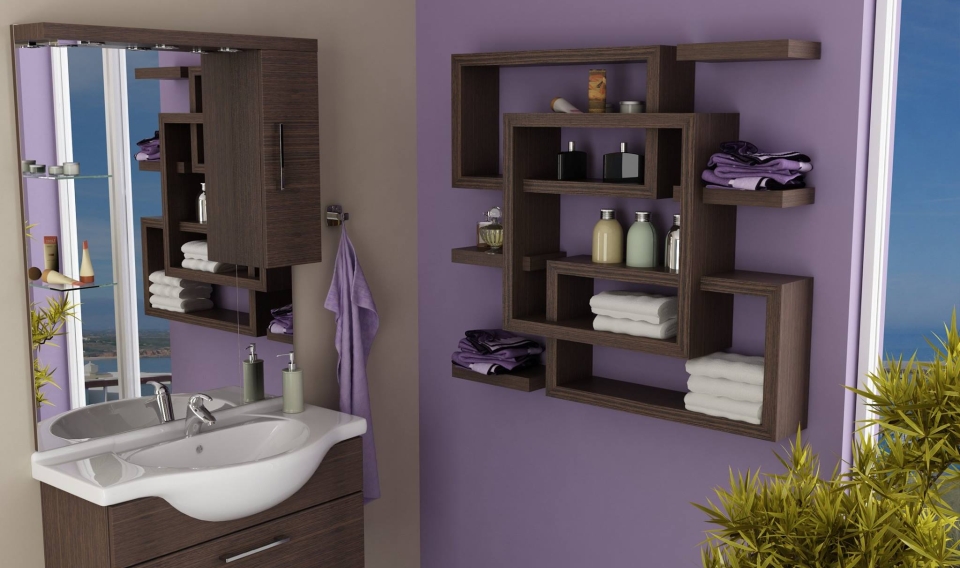 Home theater
If you get tired of dealing with long lines and incontinent showing times, build your very own luxury home theater in one part of your property. Don't worry; you can get a really nice projector for only a few hundred dollars. Don't have an extra space for that, don't' worry. Turn your basement into one and add some chick seats.
Plan for a movie day once a week, and invite all your friends and family to join in. You could even vote throughout the week as to which movie you'll watch. This would be an opportunity for great bonding time.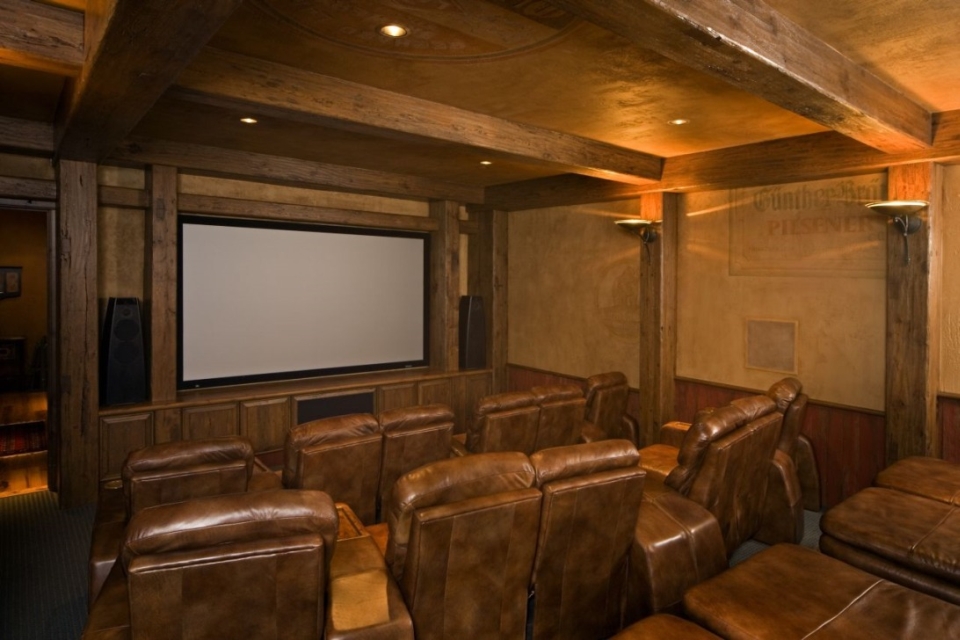 An outdoor deck
Don't have an open deck? You are wasting a good opportunity to make the most of your house and yard. Having an outdoor deck is an amazing idea to increase the overall appearance of your property. It is the space where you can sit and enjoy the sunset and spend memorable time with your family. Outdoor decks have become one of the most demanding features for new homeowners nowadays.
Who doesn't like having a classy party space or sunset point in the yard? People are ready to spend more bucks for having a property with a front deck. If we talk about what is trending, a wooden deck with elegant handrails is just perfect to make your property look attractive.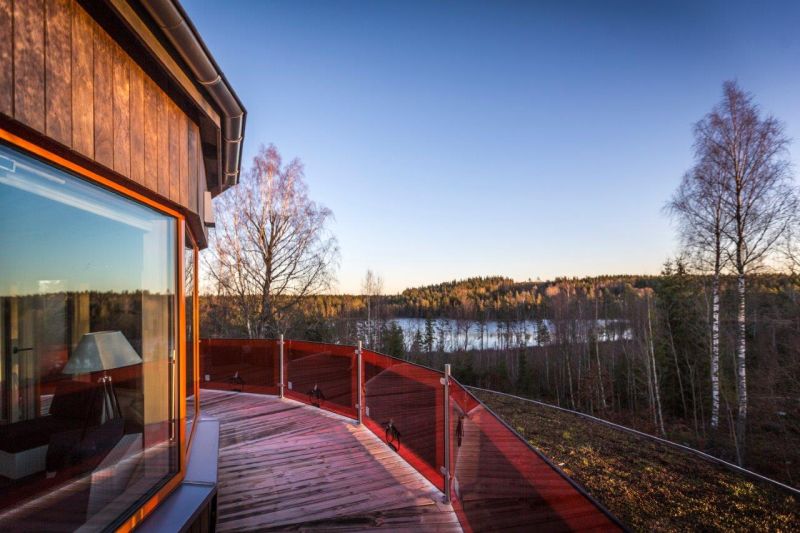 A jacuzzi is a valuable addition
Jacuzzi in a deck or bathroom is a great addition to make an ordinary house a luxury property. It is a precious investment that will make your property three times valuable than before. Equipped electrically to sprout jets of water and bubbles, the large water bowl ensures to take away all your stress and fatigue and rejuvenate your mind and body. People with luxury lifestyle love soaking and relaxing in jacuzzis, therefore it's a must-have addition to make your property luxurious.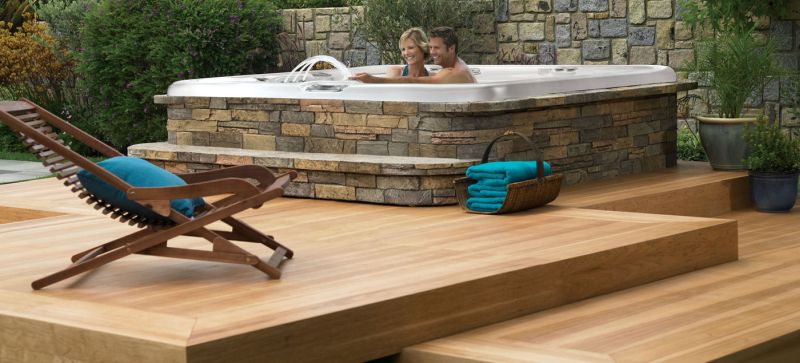 Don't let your garden fade
Everyone loves having an extensive garden to spend a great time with their family, this is the reason properties with gardens come with a bulky price tag. Moreover, your garden speaks about your lifstyle, so it's important to not let it fade. Other than landscaping, you can also grow your own organic veggies and herbs in one part to ensure good health for your family. Plan a grand entrance to your garden with a huge floral gate and a well-laid stone walkway.
Locate a perfect spot to place patio furniture along with a garden umbrella or create a fine rain shelter at the most beautiful spot of your garden. You can also induce a drama by adding a functional sculpture at one part. To make it look more natural and earthy, turn your front yard into a wildlife sanctuary by placing a couple of beautiful birdhouses or birdfeeder.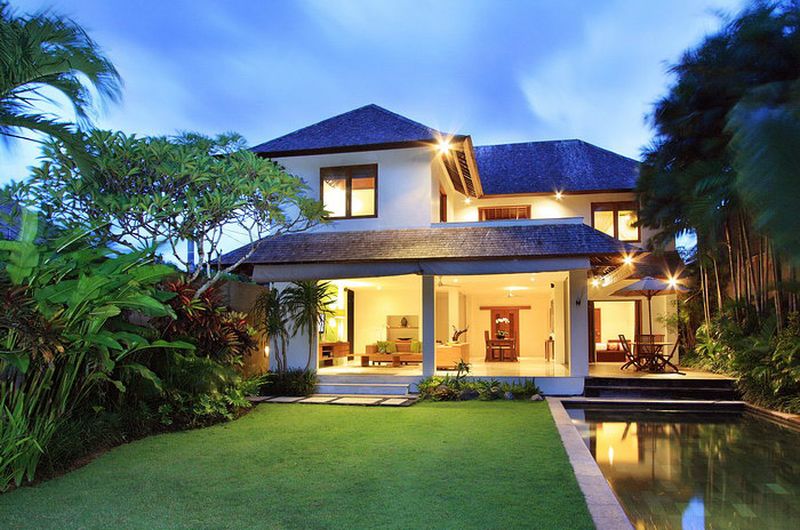 Home security is essential
It is vital to install some security measures you can trust to make your home secure. Security comes first when it is about making your home a smart home. To make your home smart and secure, consider installing smart home security cameras to monitor your home 24*7 via smartphone, even if you are away. A smart smoke detector is an added advantage to fight situations short circuit and fire breakout.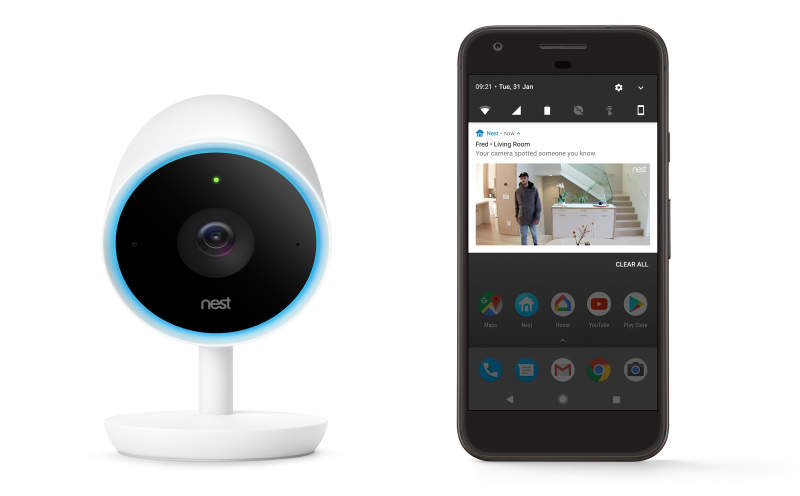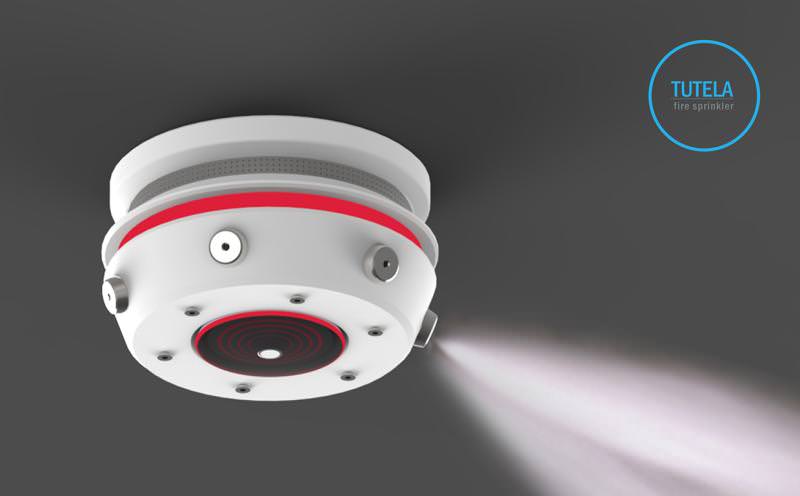 Installing a smart door lock on the front door is great way to ensure home security; the best way to stay connected to your home. You will receive alerts and email notifications on your phone for better security management of your home.