Thanksgiving is here and you might be getting a little nervous about sitting through the long Thanksgiving dinner with your family. Do not worry, Kiva Confections has created cannabis-infused Turkey gravy to set a mellow mood for Thanksgiving dinner.
California-based Kiva Confections, which makes cannabis-infused treats, has decided to take the Thanksgiving dinner to a higher level with their special powdered gravy. It uses traditional Thanksgiving ingredients like turkey stock, salt, onion, and garlic infused with an uncommon ingredient – cannabis.
Also Read: Simple yet Beautiful Thanksgiving Table Decoration Ideas to Follow in 2019
Kiva's new limited-edition cannabis-infused turkey gravy is filled with 10mg of THC. This single-serve gravy features a fast-acting tech that allows for faster THC absorption resulting in the cannabinoids taking effect within 2 to 15 minutes.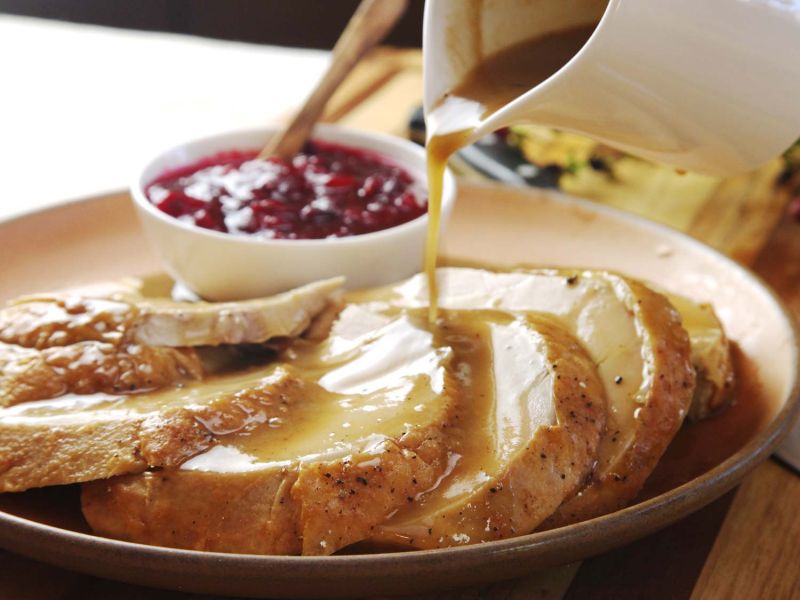 All you need to do is simply whisk the gravy powder with one cup of water in a saucepan and bring to a boil. And you can sit back relaxed at the dinner table as the effect of cannabis drapes you in the holiday mood. These limited-edition Turkey Gravy packets are available at all Sweet Flower stores in Los Angeles and Grass Roots locations in San Francisco.
After this gravy's limited-edition run, Kiva Confections will be launching this fast-acting technology with cannabis-infused hot cocoa in December for the holiday season.