Thanksgiving is just around the corner and you must be busy in decorating your home to welcome your guests. Set the mood for holiday celebration by forming creative patterns to decorate your home perfectly for creating a welcoming atmosphere.
Home decoration doesn't mean that you've to spend money unnecessarily on fancy objects. You can collect natural as well as artificial items around your home to embellish perfect environment for the occasion. Here are few budget-friendly and easy to make Thanskgiving decoration ideas to creating a relaxing ambiance for the entire season.
Message board: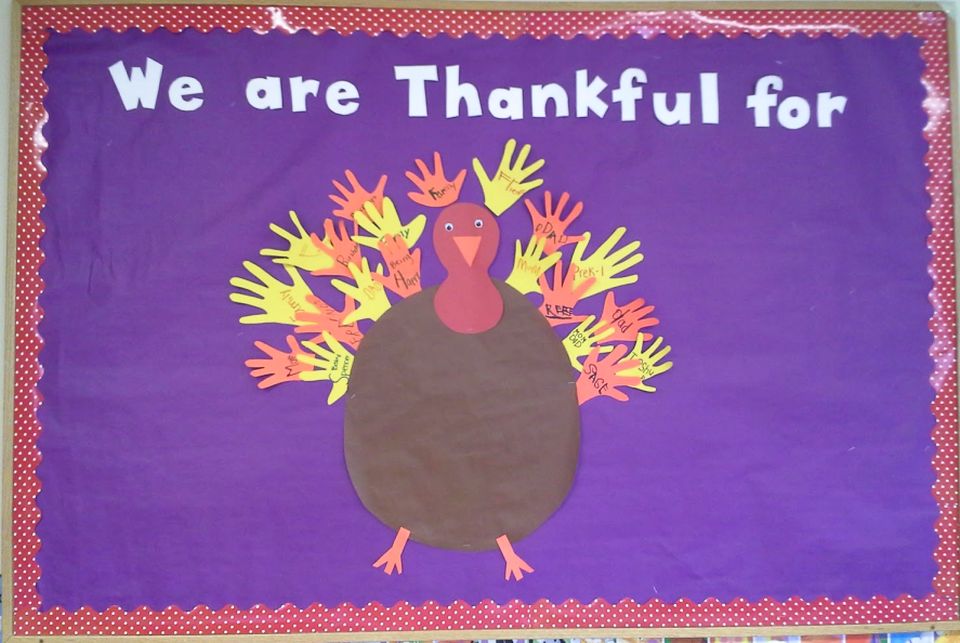 You can create a simple message board where your guests can express their feelings and pen down the reasons they are thankful for. Just frame a board using simple wooden planks, paste a simple chart paper on it and fix some animated images on it to make it more attractive. You can cut paper leaves or simple paper pieces to stick visitor's messages on the board.
Thankful tree: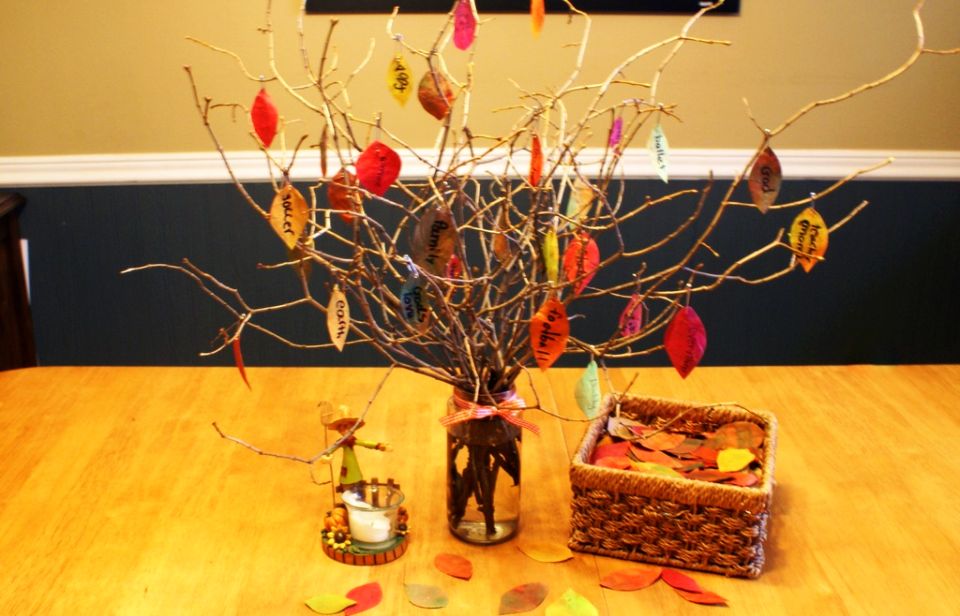 If you don't like the idea of simple message board, then you can create a fancy thankful tree to hang paper with messages using a thread. Use dried sticks of tree branches to form an artificial tree for indoor decoration. Give your guests a piece of paper to write down their messages and tie them on different branches.
Creative candle holders: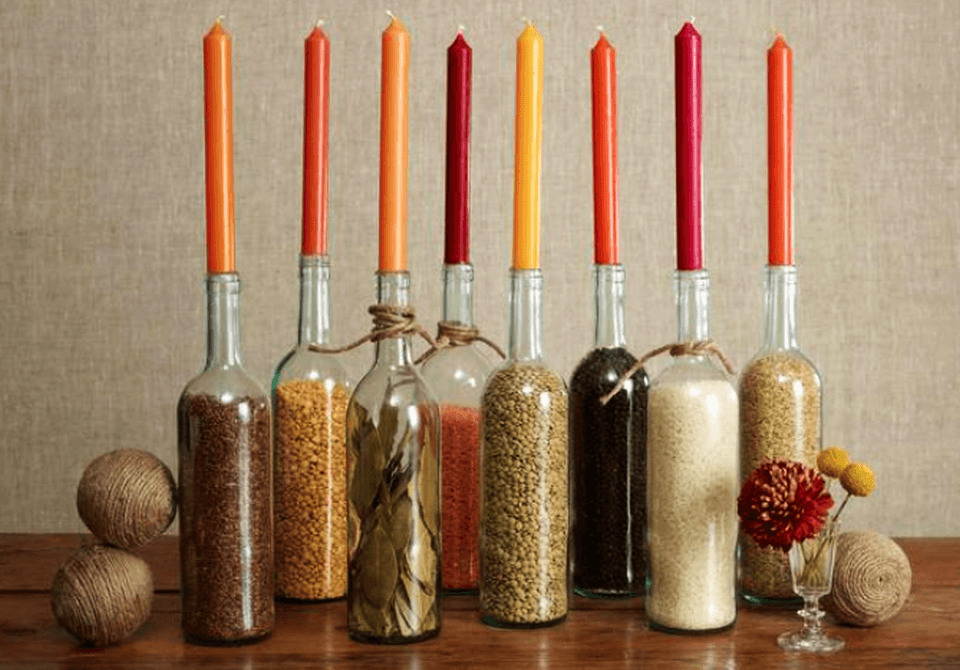 This fall create fancy candle holders using simple glass bottles, sand and dry pulses. Clean the glass bottles, then fill them with sand or dry pulse beans and place various colorful candles on each bottle's opening. You can also add colorful ribbons on bottle necks to grace up the decoration. Place these elegant candle holders on living area or dining table to decorate your interior.
Pinecone garlands: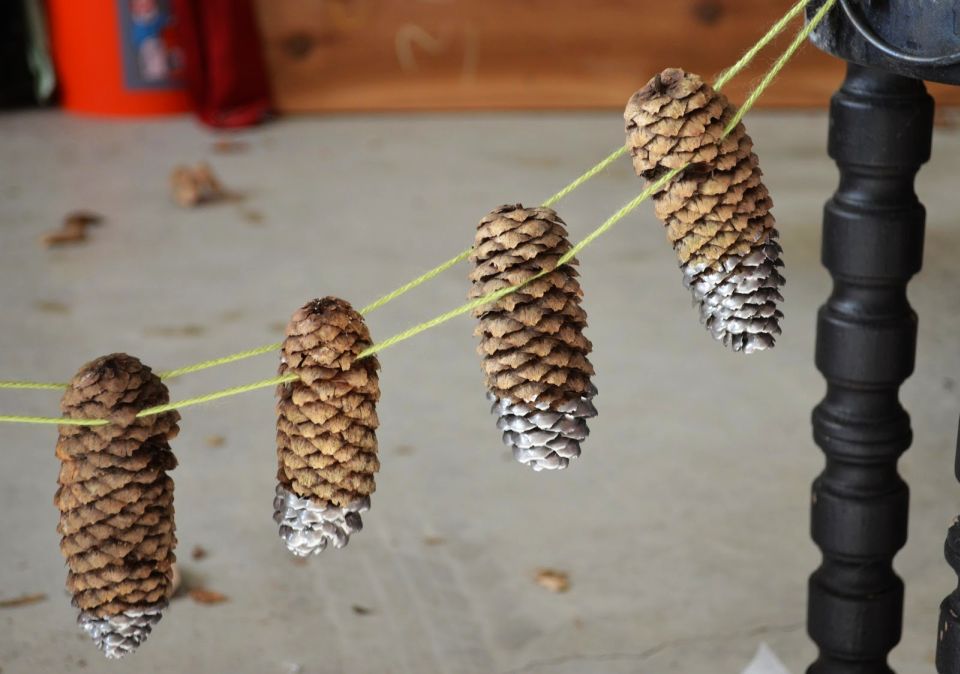 Collect various pinecones, thick yarn thread and water colors or sparkles. Now make a garland by passing thread through each pinecone using a needle. You can color these pinecones into different shades or gild them with sparkles. Now hang these garlands inside or outside your house to embellish look of your home for the holiday.
Wheat Wreath: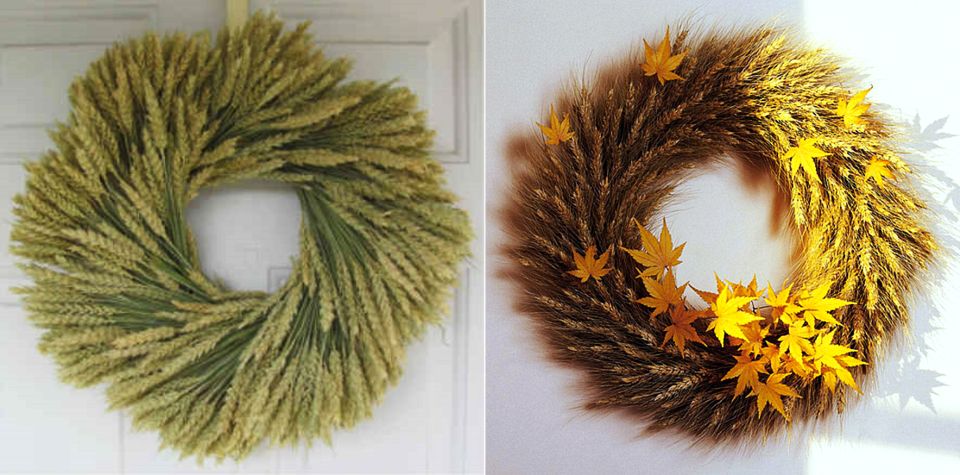 This super décor object can be made using a simple foam wreath base and cover the circular base using several wheat stocks. Keep adding wheat stocks as per your desire; you can even add flowers or leaves on it to make it more beautiful.
Turkey Craft: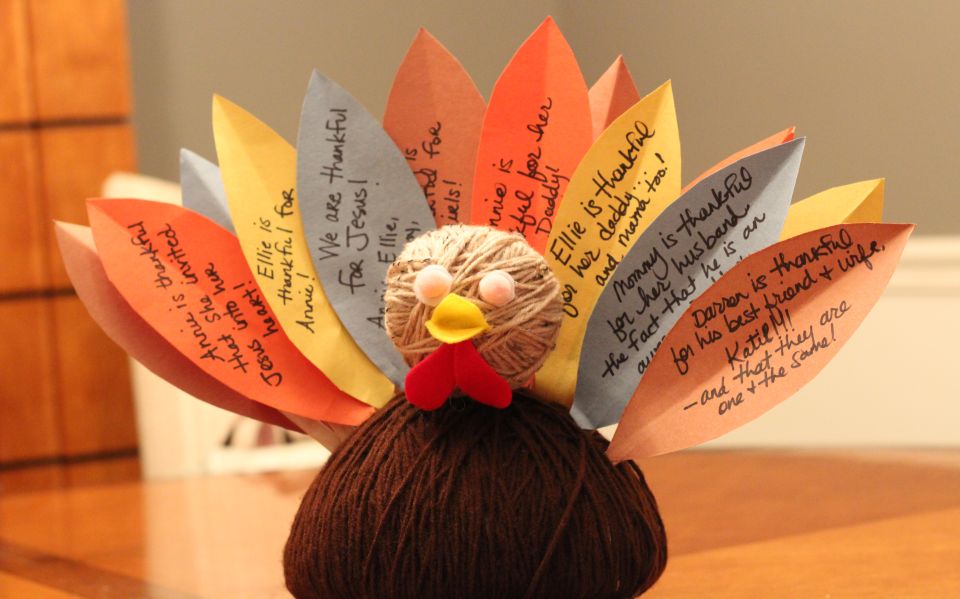 Turkey is the favorite meal of Thanksgiving; the occasion is almost incomplete without it. You can create handcrafted Turkeys using yarn balls and few colored papers. Attach one small yarn ball at one side of a bigger yarn. Now create and fix its eyes, beak as well as feathers using colored paper patterns.
Fancy napkin ribbons: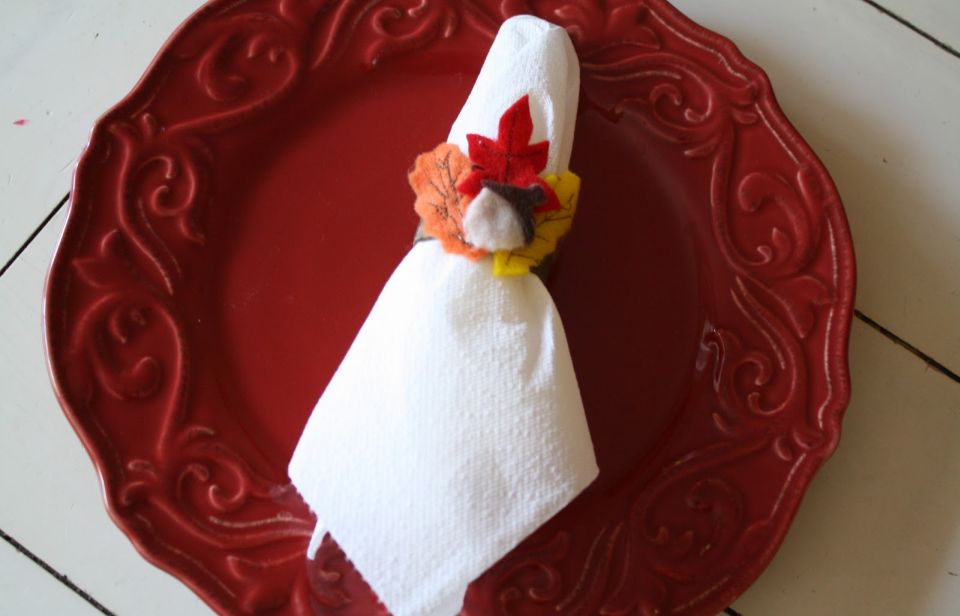 Create decorative napkin ribbons using a cloth; cut the cloth in into thin pieces. Attach leafy patches to this ribbon and tie it to napkins on your dining table. This simple yet fancy napkin ribbons will add unique touch to your feast table.
Maple leaves luminaries: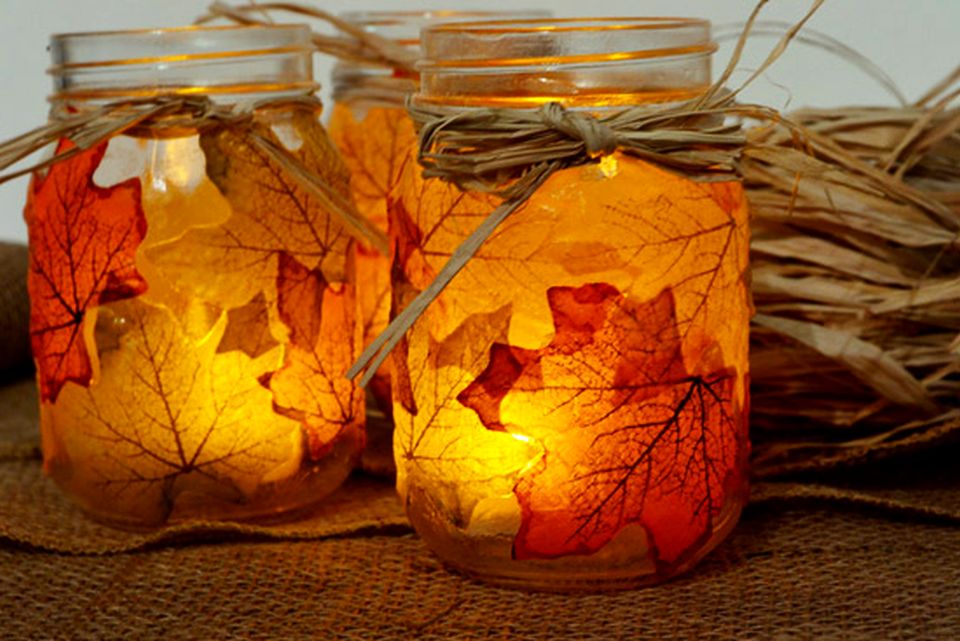 Create striking luminaries for the occasion using beautiful maple leaves. Take few glass jars and paste natural maple leaves to inner side of each jar. Now, place a candle or some other light source inside the jar to scatter soothing ambiance of light throughout your room.
Attractive colored seed balls: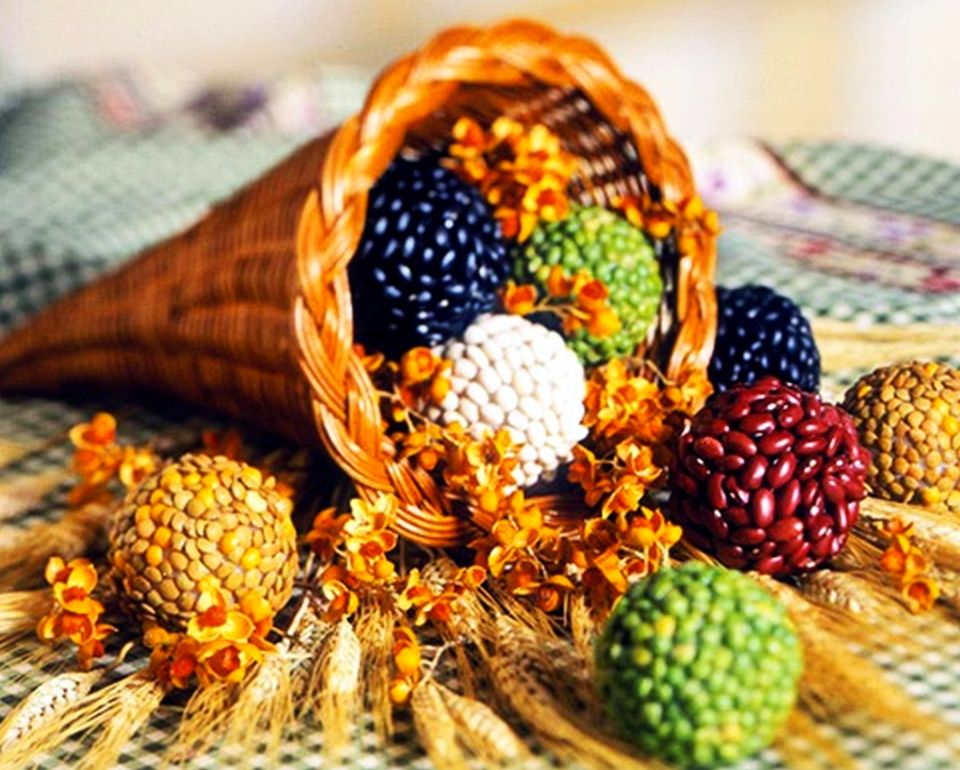 Well this one is quite tricky and requires a lot of patience. You need few soft balls and carefully paste several dried pulse beans on these balls to create a colorful cornucopia. If you don't want to use natural beans, then go for colored buttons for alluring balls designs.
Yummy fruit décor: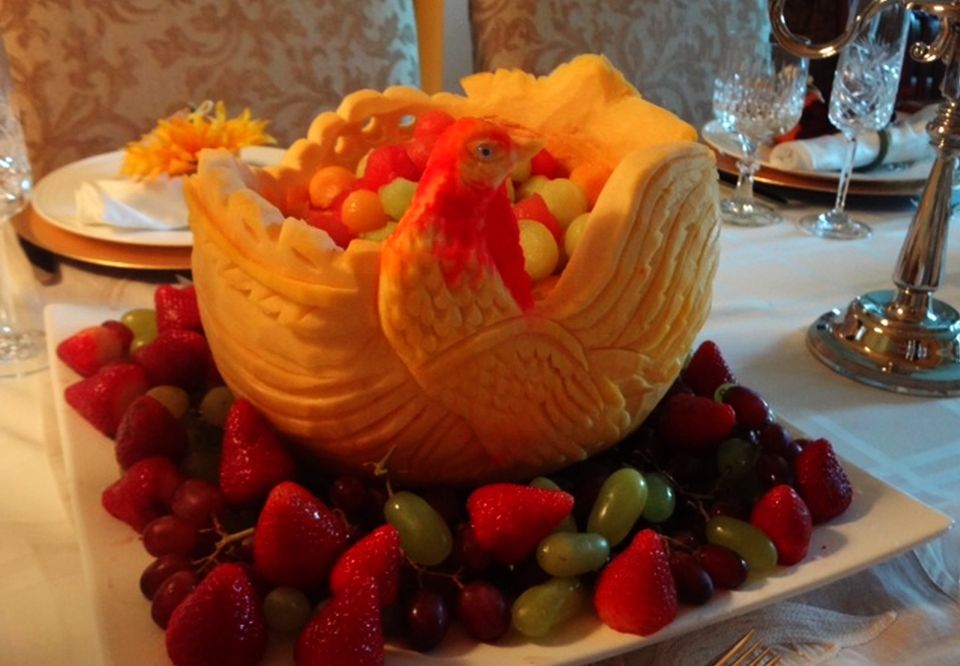 Decorate your center table at living room or dining area with colorful décor using various fruits. Carve a pumpkin in shape of a turkey and fill its inner hollow portion with fruits. After that, place the carved pumpkin on fresh fruits placed on a plate. This will not only add colorful charm to your interior, but also be a delicious treat for your guests after the meal.
Try out these fun ideas to spruce up your home for this peaceful holiday of the year. These Thanksgiving décor ideas will keep your house well decorated for other upcoming celebrations as well.