There is nothing like a lavish Thanksgiving meal with family and friends. With the holiday approaching, you must be looking for recipes for the Turkey Day dinner, and we have compiled a list of the most popular Thanksgiving dinner recipes that you can use this year.
There are a few Thanksgiving staples that must be included in the dinner and there are some dishes that keep changing. We have brought all those recipes you already like and those you might. From appetizers to side dishes and desserts, here are some classic Turkey Day food recipes that you are bound to fall in love with.
Table of Contents
Thanksgiving Appetizer Recipes
It takes quite some time for you to get the turkey done and upon the dining table. Meanwhile, your guests might be getting hungry, so it is not a bad idea to have appetizers on hand to serve. These Thanksgiving appetizer recipes will keep your guests satisfied until dinner.
Stuffed Mushrooms
Although there is an array of fillings for stuffed mushrooms, the cheese filling is a delicious pick. It can keep your guests full till the turkey's done. The full recipe is at Allrecipes.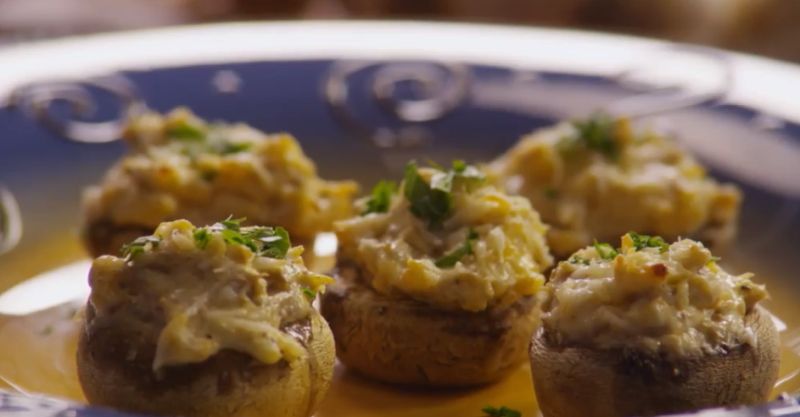 Spinach Balls
This one is for people who are trying to consume fewer carbs. Best keto appetizer, these spinach balls have a cheesy texture and spinach garlic flavor. Find the full recipe at Sweet as Honey.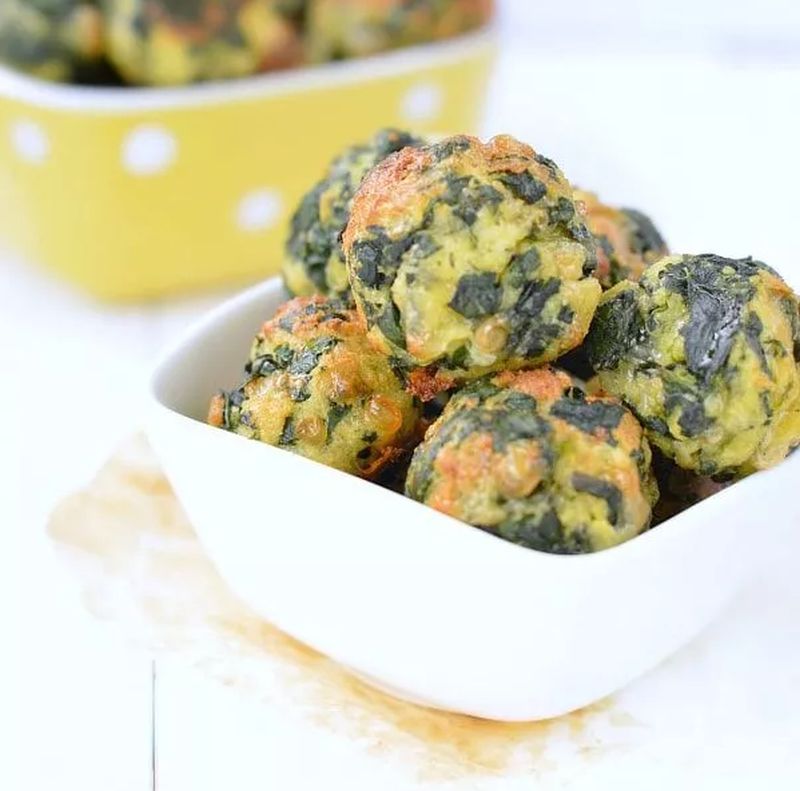 Southern Deviled Eggs
Everyone has a different way of cooking various kinds of eggs. This deviled egg recipe might be a bit different than what you are accustomed to but is worth a try. Get the recipe at Southern Bite.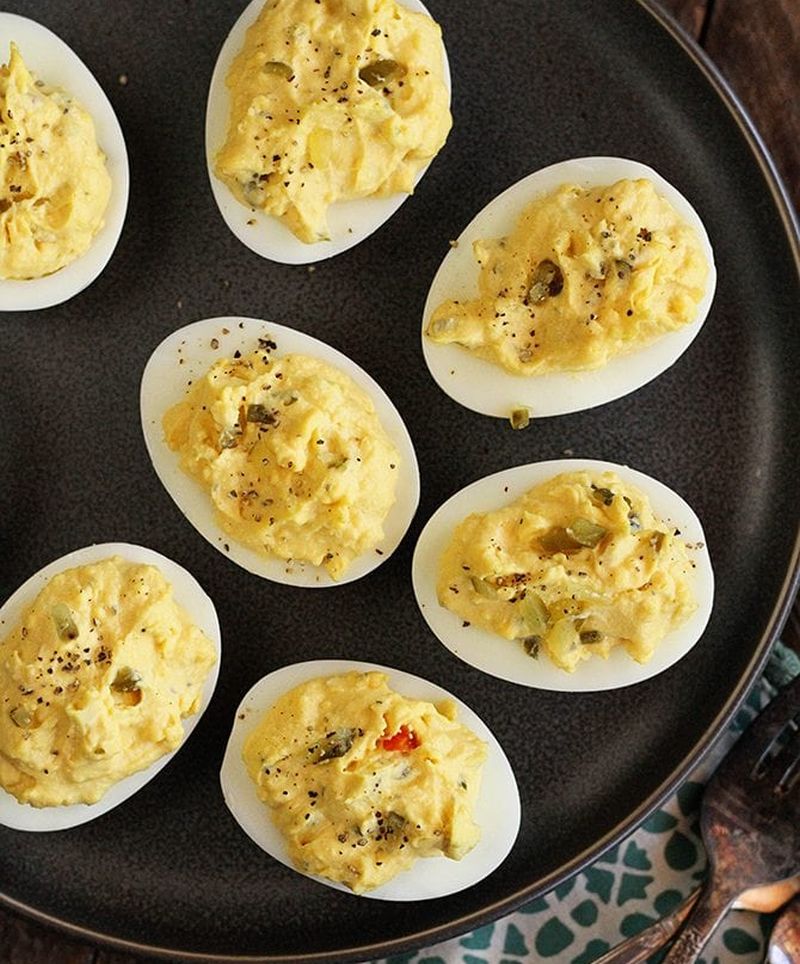 Mini Pumpkin Cheese Balls
These mini cheese appetizers take a few minutes to prepare. Try out this recipe for delicious appetizers this Thanksgiving. Read for the preparation details at Appetizer Addiction.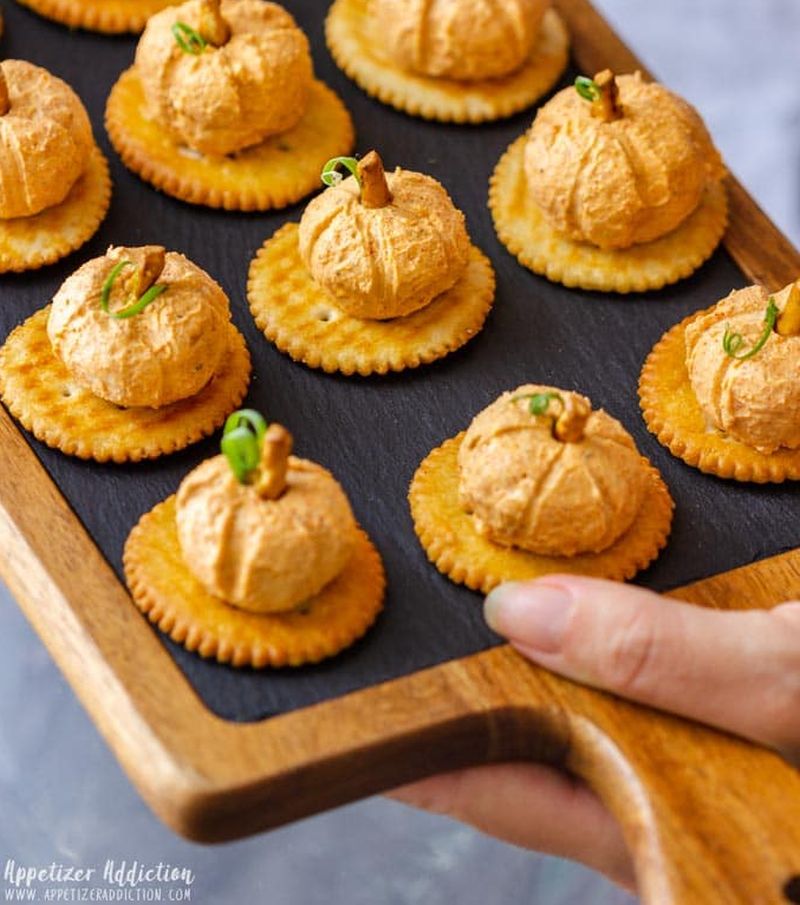 Bacon-Wrapped Stuffing Bites
You can use up the leftover stuffing for making these delicious appetizers. Wrap the stuffing in bacon, bake it and serve with creamy cranberry sauce. People will definitely love it. Get the recipe at Who Needs a Cape.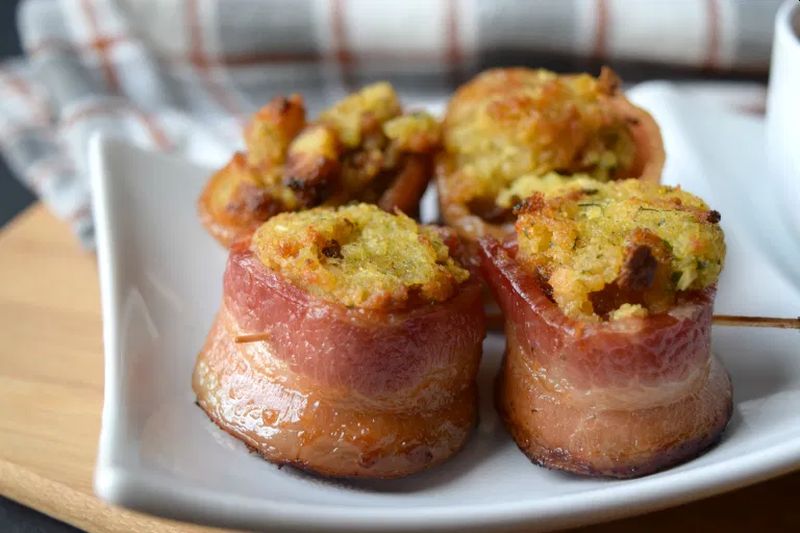 Thanksgiving Salad Recipes
Salads are an all-time favorite, everyone loves salads – even for holiday dinners. They are healthy, delicious, and easy to make. We have brought some popular Thanksgiving salad recipes for you.
Spinach Salad
This recipe for winter spinach salad has plenty of flavors. Loaded with fruits, cheese, and nuts, it is not only healthy but tasty as well. Check out the recipe at Your Homebased Mom.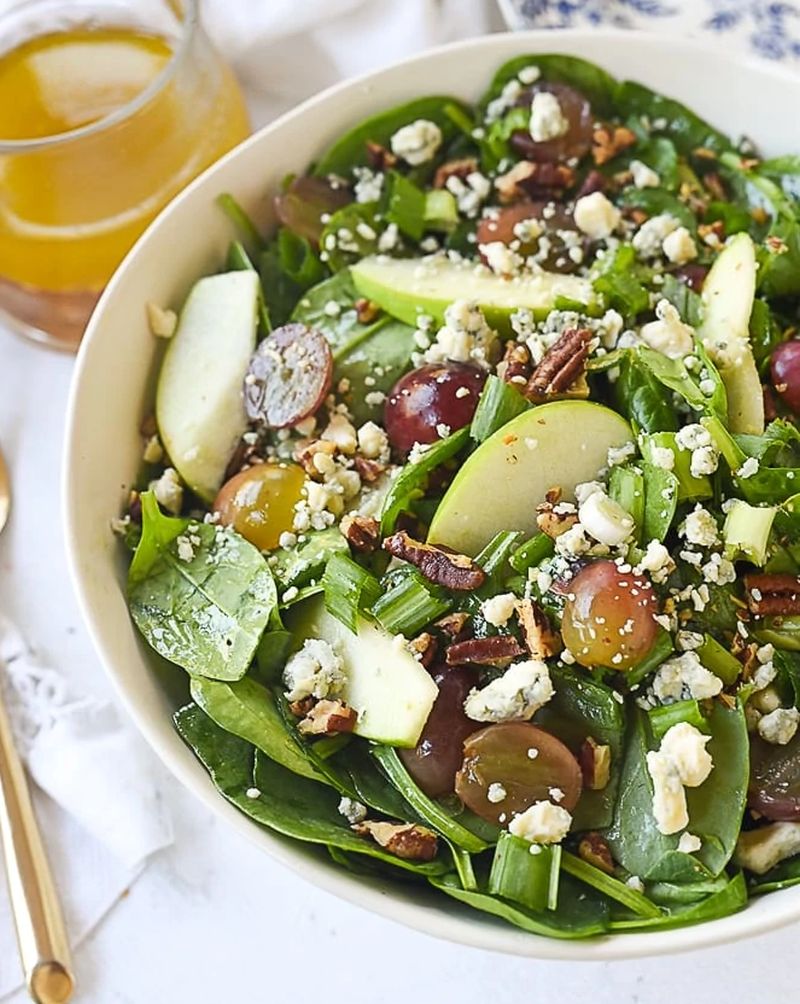 Pasta Salad
This salad uses seaweed pasta along with a perfect combination of vegetables such as sweet potatoes, brussels sprout, and broccoli with cranberries, bacon, and pecans. Try this Thanksgiving salad recipe from Easy Cooking with Molly.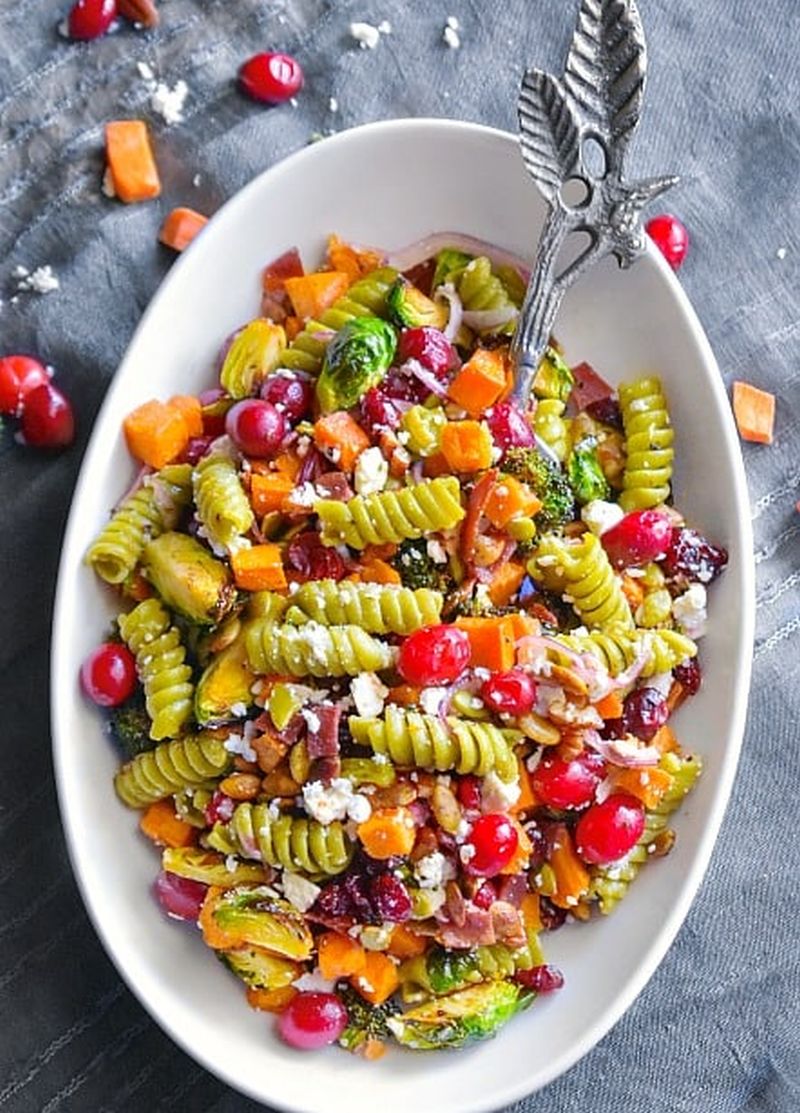 Fruit Salad with Cinnamon Greek Yogurt Dressing
This good fruit salad with cinnamon Greek yogurt dressing features apples, pears, and grapes and is sprinkled with a few chopped pecans for crunch. Get the recipe at Kitchen Treaty.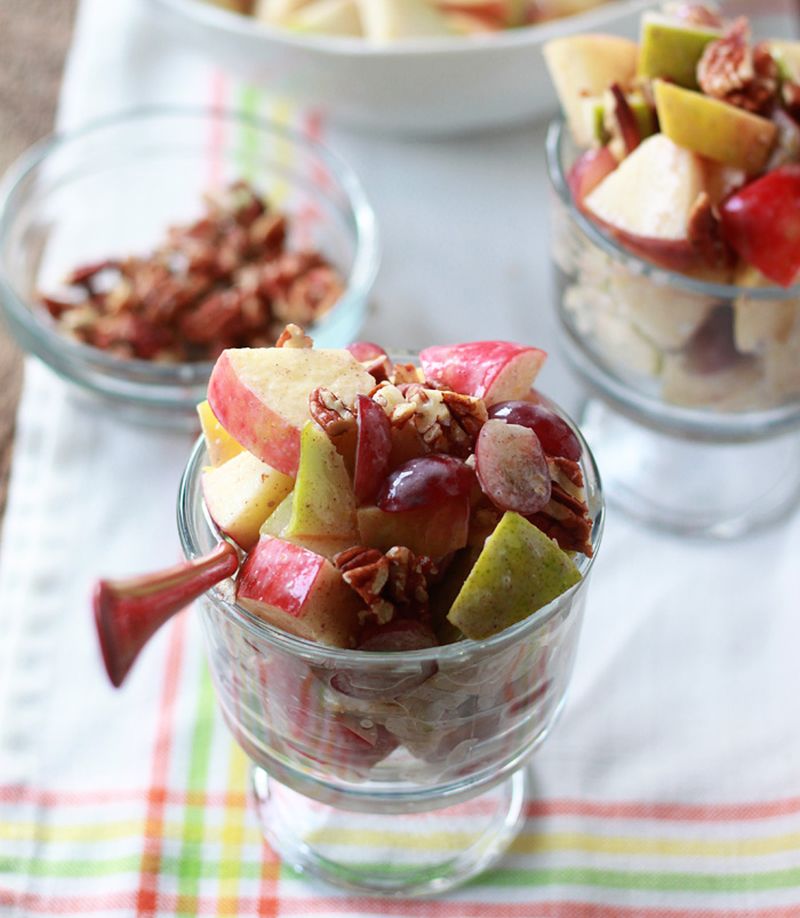 Thanksgiving Turkey Dishes
Turkey is the main attraction on a Thanksgiving dinner table. The best turkey is crispy on the outside and juicy on the inside. Moreover, it is essential to try new and creative recipes to prepare a delicious turkey meal. Check these options out.
Deep-Fried Turkey brined in Cayenne and Brown Sugar
This recipe requires caution more than effort. If done right, you can have an exquisitely moist, crispy turkey this Thanksgiving. Take a look at the recipe at Food and Wine.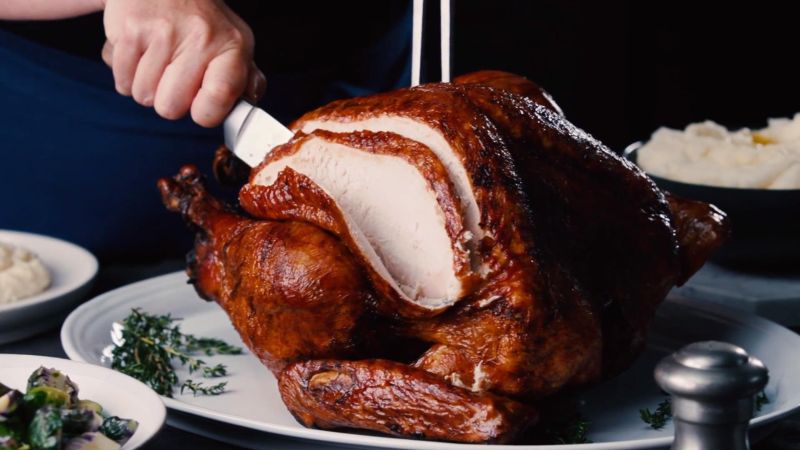 Turkey Brine
It has a simple combination of salt, sugar, and spice that create the moistest and flavorful turkey. Get the recipe at A Spicy Perspective.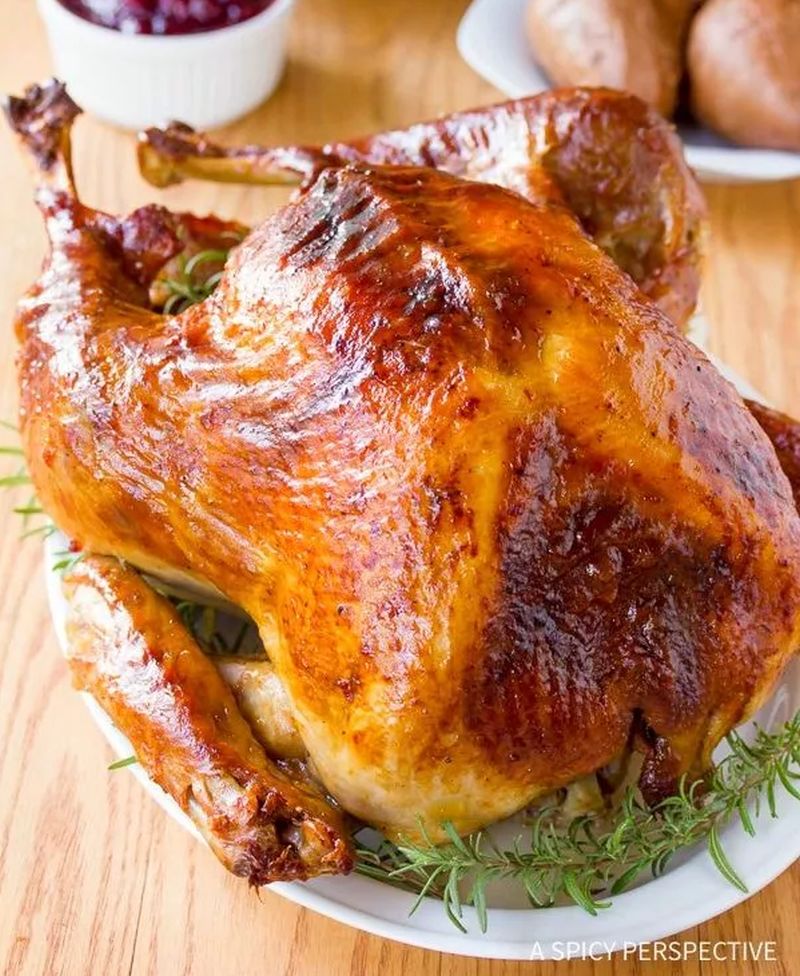 Roasted Stuffed Turkey Breast
This roasted stuffed turkey breast recipe uses breadcrumbs, bacon, porcini, shallots, and dried cranberries. Give it a try this Thanksgiving. The recipe is at Simply Recipes.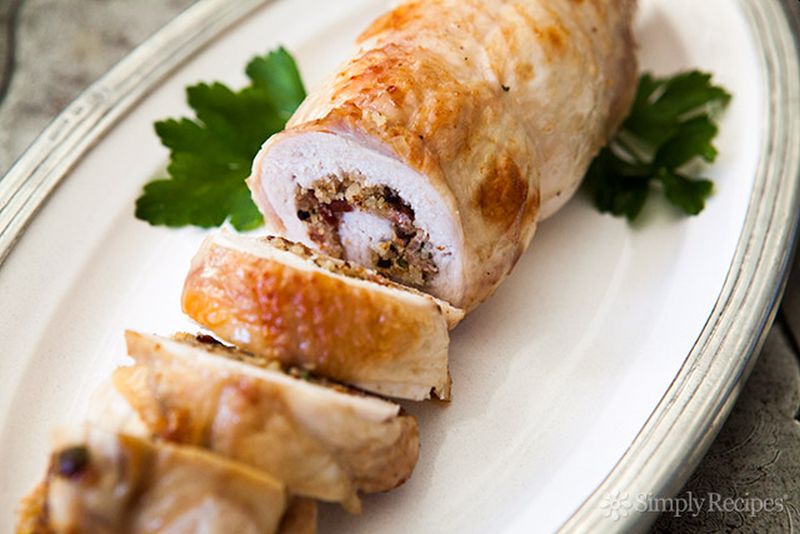 Thanksgiving Dinner Side Dishes
When it comes to preparing Thanksgiving dinner, side dishes are just as important as the turkey. The side dishes are made to help enhance the menu and keep your guests full.
Cornbread Pudding
This scrumptious cornbread pudding is sure to blow your mind. It is moist and creamy, with sweet-salty flavors blended among spicy paprika. Get this Thanksgiving recipe at Taste of Home.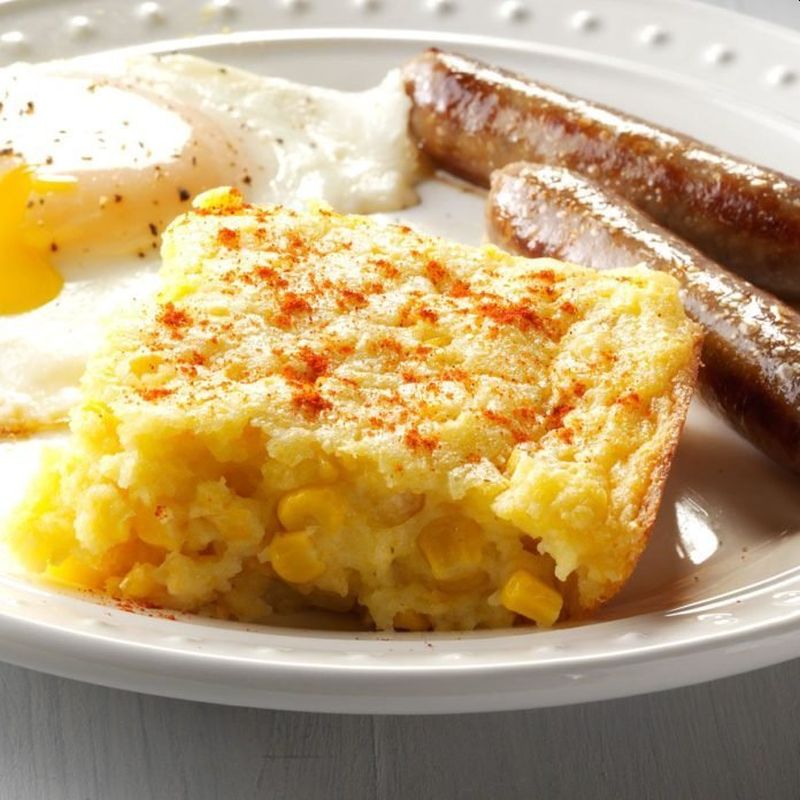 Also Read: Thanksgiving Pie Recipes
Cranberry Sauce
Probably the easiest of side dishes to make, cranberry sauce requires merely a couple of ingredients. You can serve it with roast turkey, gravy, and all the other holiday dishes. Get the recipe at Once upon a Chef.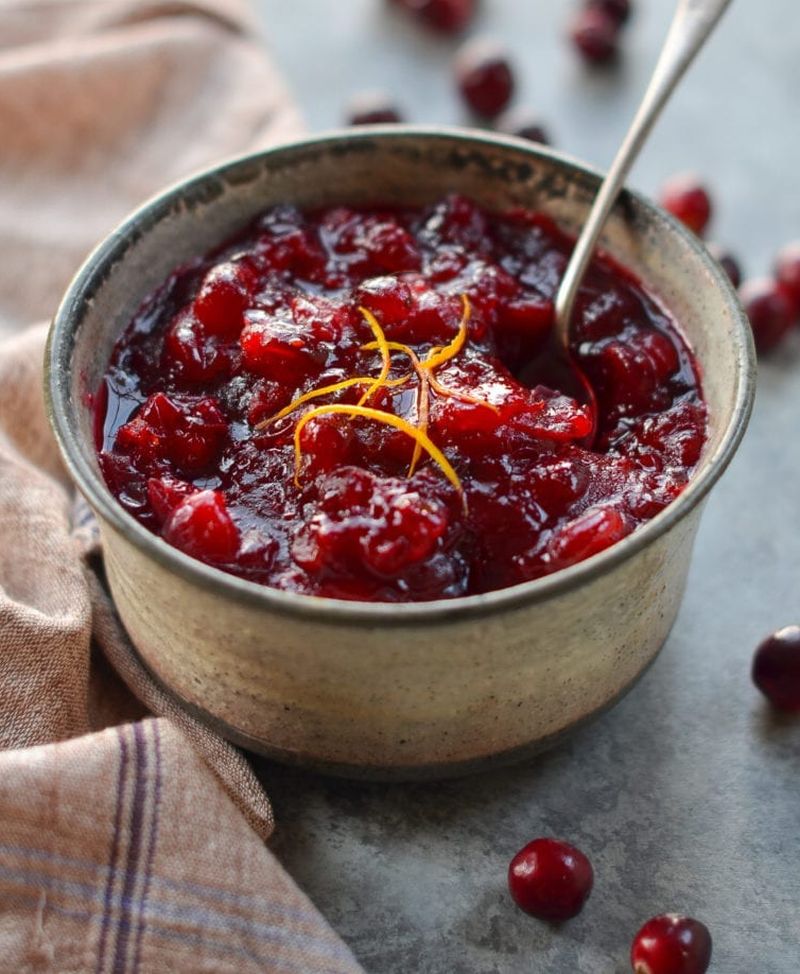 Creamy Mashed Potato
Mashed potatoes are an absolute favorite side dish for Thanksgiving, or for any other holiday for that matter. The creamy, whipped potatoes have earned their permanent place on the holiday dinner table. Check out the recipe at Natasha's Kitchen.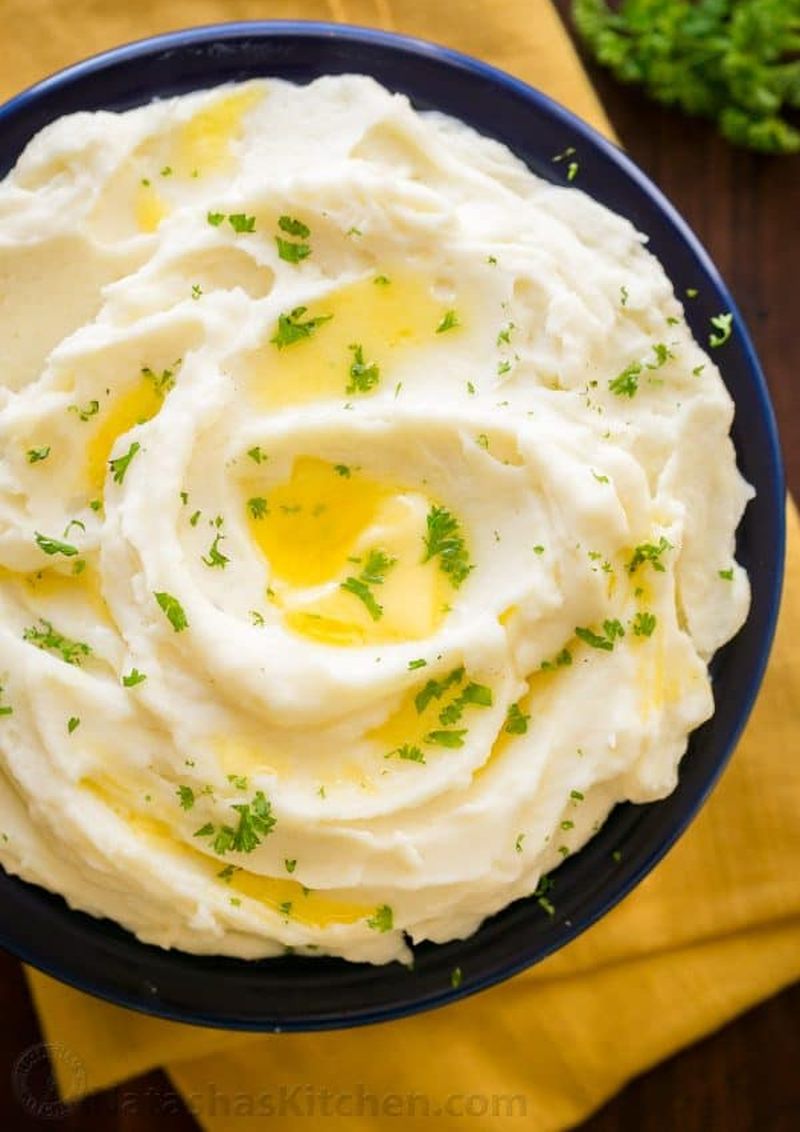 Baked Mac and Cheese
Loved by children and adults alike, baked mac and cheese is one of the most popular side dishes. With a rich combination of cheeses, this dish offers a cheesy deliciousness for you to enjoy at your Thanksgiving dinner. Full recipe at The Chunky Chef.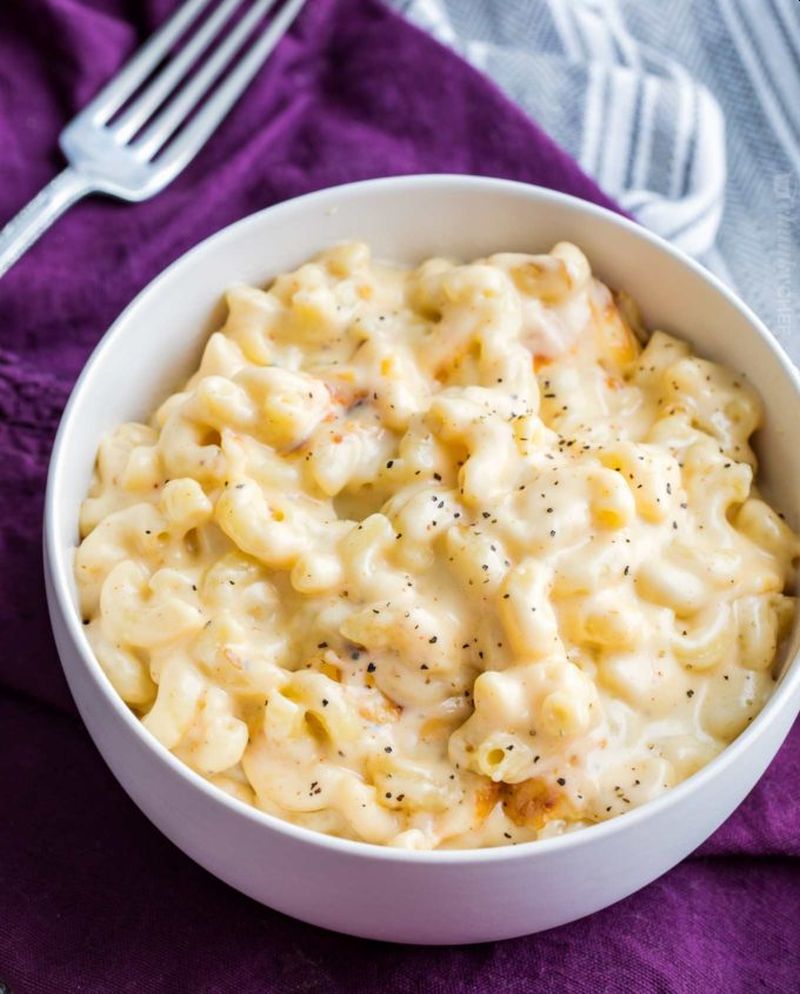 Bread and Herb Mix
Instead of making complex and time-consuming stuffing recipes, you should try this vegetarian mix of torn country bread and classic Thanksgiving herbs. Find the full recipe at Epicurious.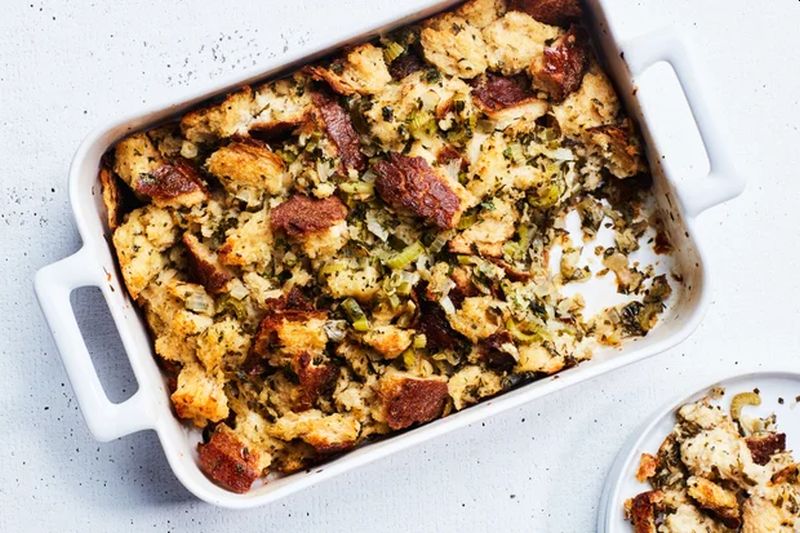 Also Read: Best Thanksgiving Gifts for a Friendly Hostess
Roasted Vegetables with Fresh Herbs
Another easy and delicious side dish recipe for Thanksgiving dinner. All you need to remember is to chop the vegetables in small pieces and toss them at least once during the roast so that they get cooked evenly. Get the recipe at Food and Wine.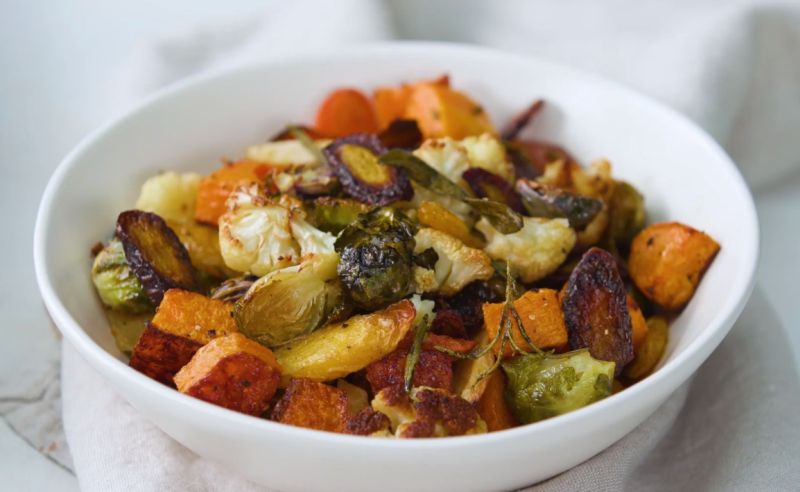 Thanksgiving Dessert Recipes
What kind of Thanksgiving dinner doesn't have a dessert? That's absolute madness. Whip up your magic and create a few delectable and savory desserts to end your royal dinner with. Here are a few classic and most loved dessert recipes for the holiday.
Thanksgiving Apple Pie
The traditional holiday pie is a must at your Thanksgiving dinner table. Give a try to this recipe this holiday season. The full recipe is at Hallmark Channel.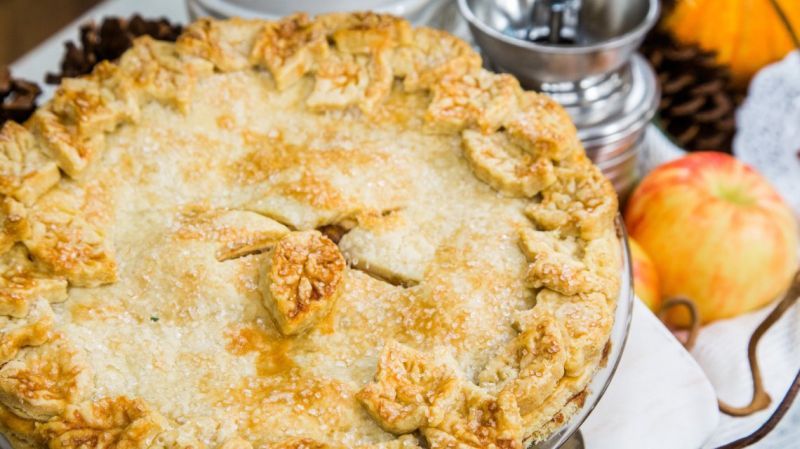 Turkey Cookies
You can have the little ones helping you with these sweet treats, while you focus on the main course. Get the recipe at Pillsbury.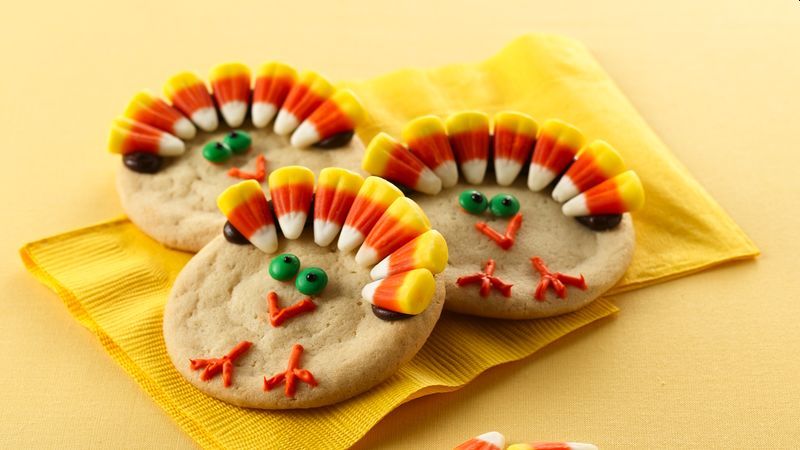 Pecan Pie
One of the classic holiday pies, pecan pie is full of healthy goodness and flavors. Exhibit your baking skills with this dessert. The recipe is at Epicurious.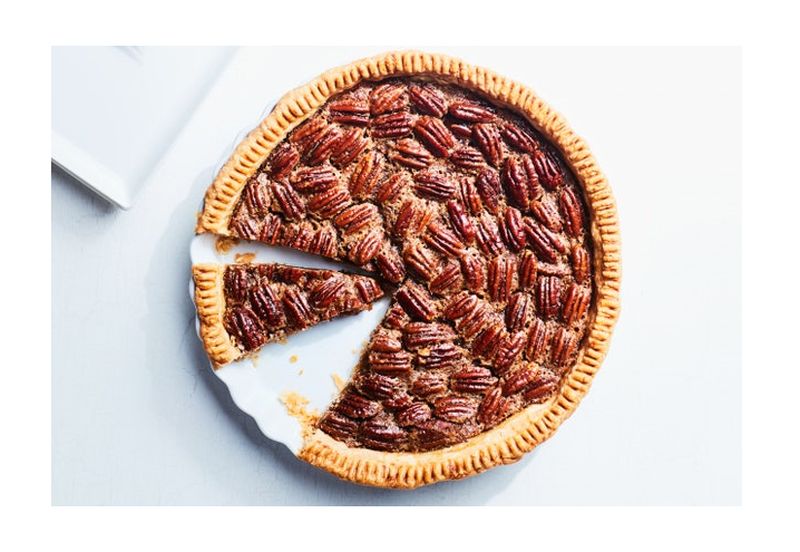 Coconut Cake
This coconut cake recipe will give you one of the tastiest desserts this holiday season. You and your guests are sure to love this dessert. Check the recipe at Sally's Baking Addiction.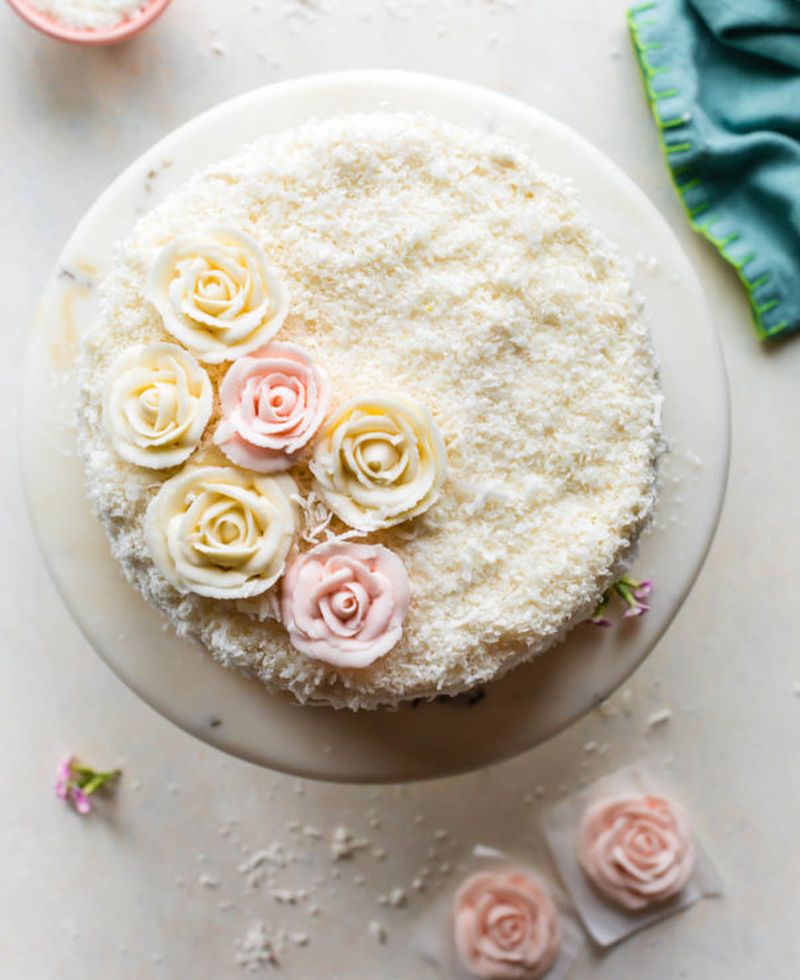 Turkey Rice Krispie Treats
Prepare a batch of rice Krispie treats and decorate them with candy corns. This sweet treat will surely make you popular among the kids. Get the recipe at Shugary Sweets.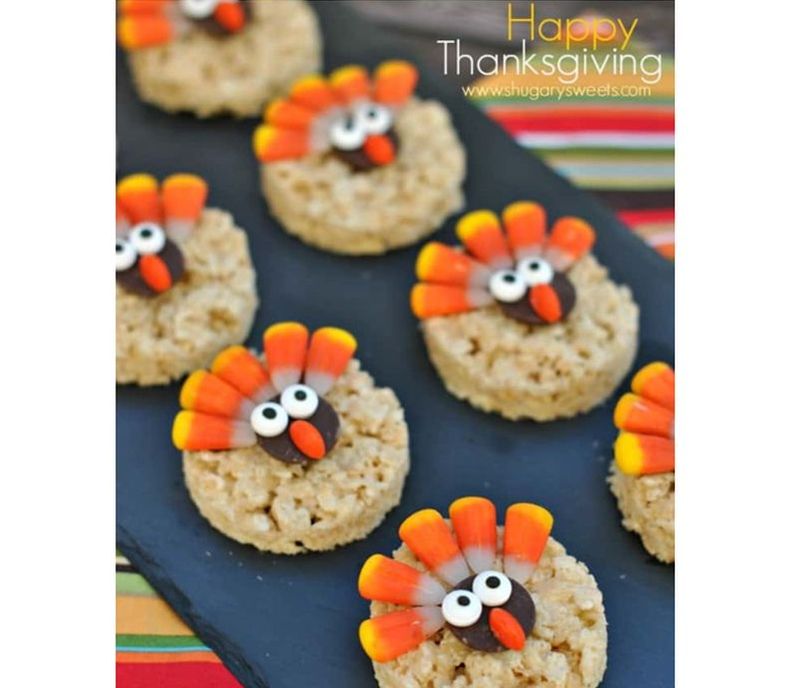 Pumpkin Ice Cream
Pumpkin being the most loved fall ingredient is the best pick for Thanksgiving recipes. So get creative and make some pumpkin ice cream. Lookup an option here at The Cookie Rookie.