Euroluce, the biennial event at Salone del Mobile brings forth the most innovative designs in the lighting industry. For this year's International Lighting Exhibition, 315 exhibitors from around the world showcased their products in four dimly-lit pavilions, covering a total area of 29,229 square meters.
The exhibition showcased a wide array of lighting products, with a notable focus from designers on modularity, compositional freedom, and customization. In addition, there was a noticeable trend toward creating fixtures that blur the line between decorative and technical lighting. Among the various lighting designs on display in Euroluce, we have handpicked the most innovative ones that have the potential to fulfill the evolving demands of modern customers.
Tecka Solar Floor Lamp by Les Jardins
French furniture manufacturer Les Jardins turned heads at Euroluce with its solar-powered outdoor lights. At a time when the trend to blur indoor and outdoor spaces is at its peak, the Tecka Solar lamppost is a must-have decorative object.
Featuring a teak lampshade, it is equipped with 10 LEDs with 500 lumens that can also be adjusted. The lamp emits a warm, powerful glow that can last from 5 to 200 hours and gets recharged by the sun or by USB. There is also a small shelf perfect to place a planter.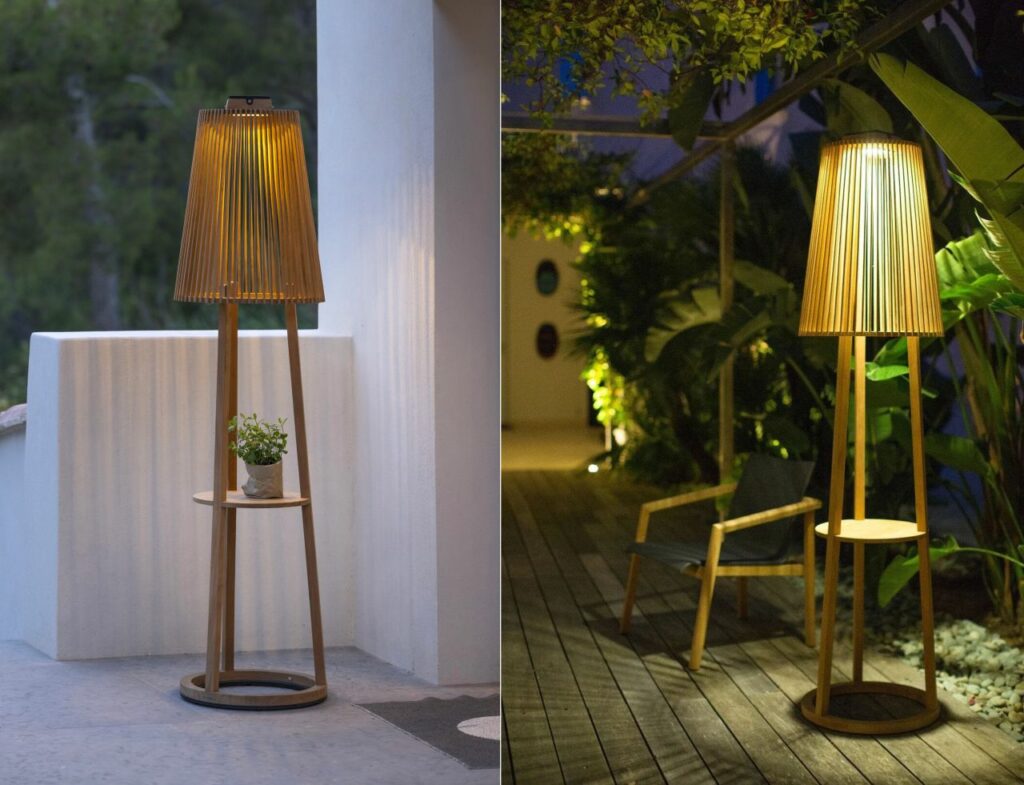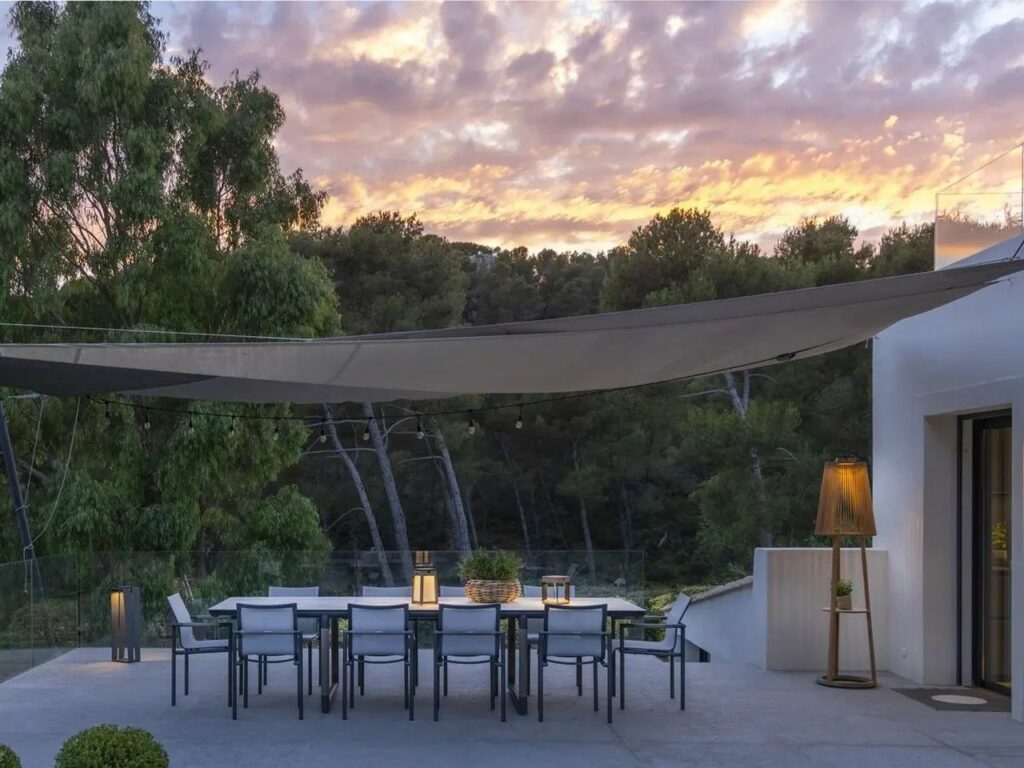 Fiore di Loto by Serralunga
Fiore di Loto is an outdoor lamp designed by Marta Sansoni for the Italian industrial design firm Serralunga. The lamp has a sophisticated white diffuser inspired by the Lotus flower. What makes it special is its ability to be used as a floating light in a swimming pool – owing to its IP67 protection rating.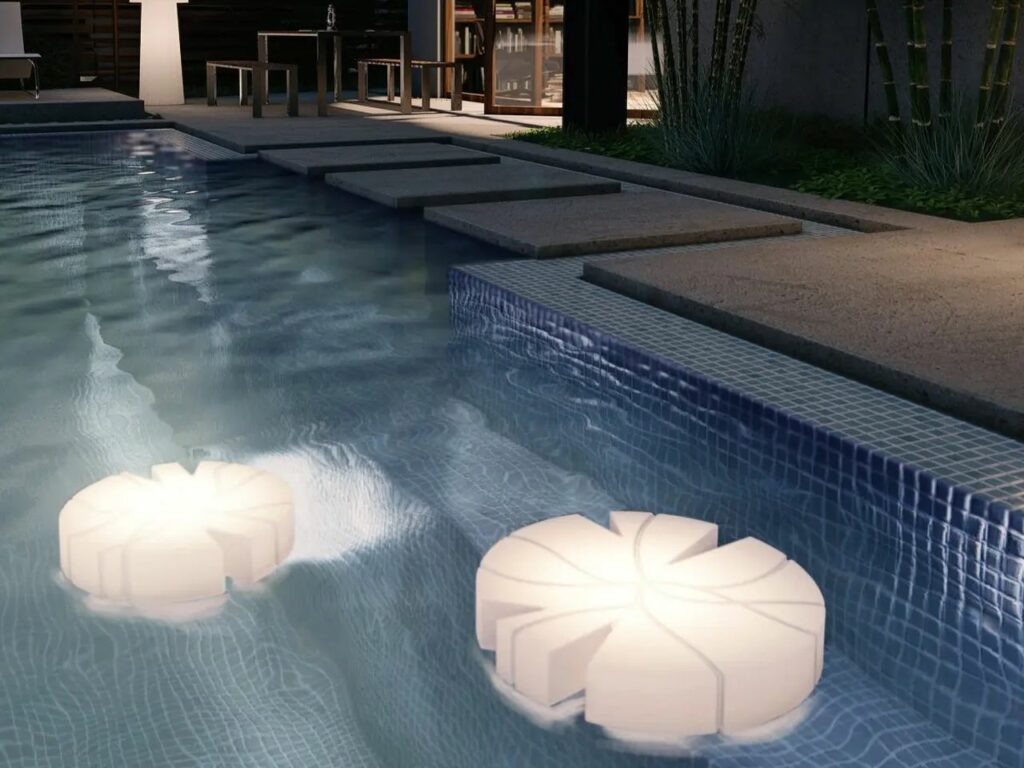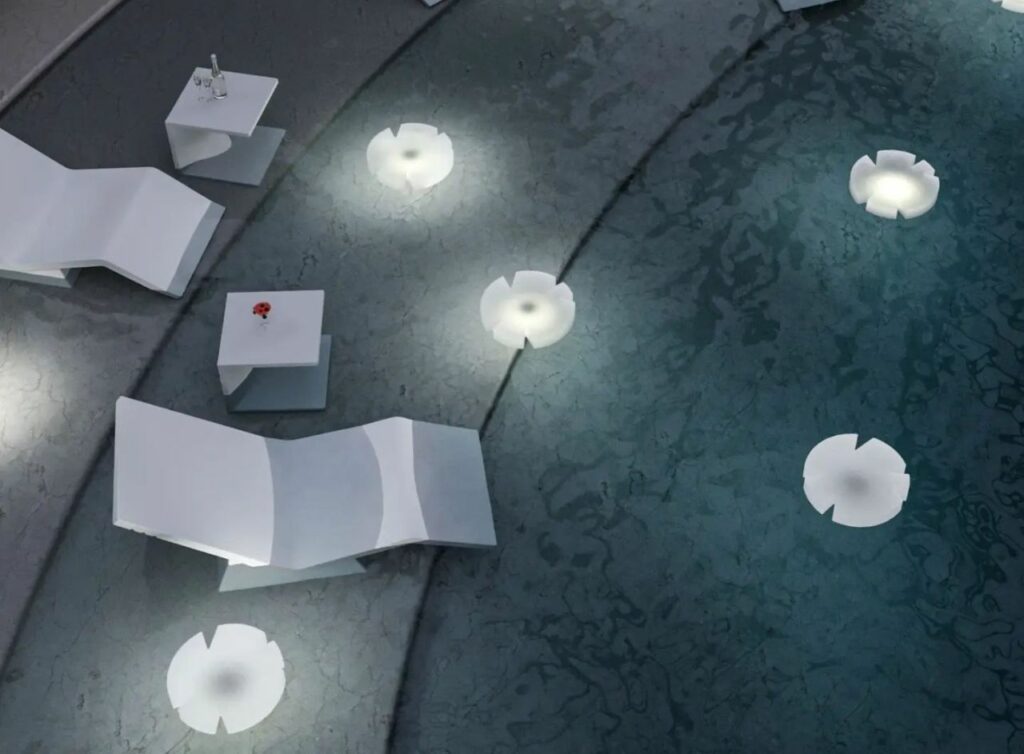 Also Read: Latest Design Trends from Milan Furniture Fair 2023
Gavin Silence Leaf by OLEV
It is a one-of-a-kind light fixture, featuring a central housing decked with preserved foliage that can stay fresh over time without water or maintenance. The treated foliage has sound-absorbing properties and can improve acoustic comfort in a room. This ceiling lamp emits a soft light and looks beautiful even when the lights are off thanks to the natural leaves on it.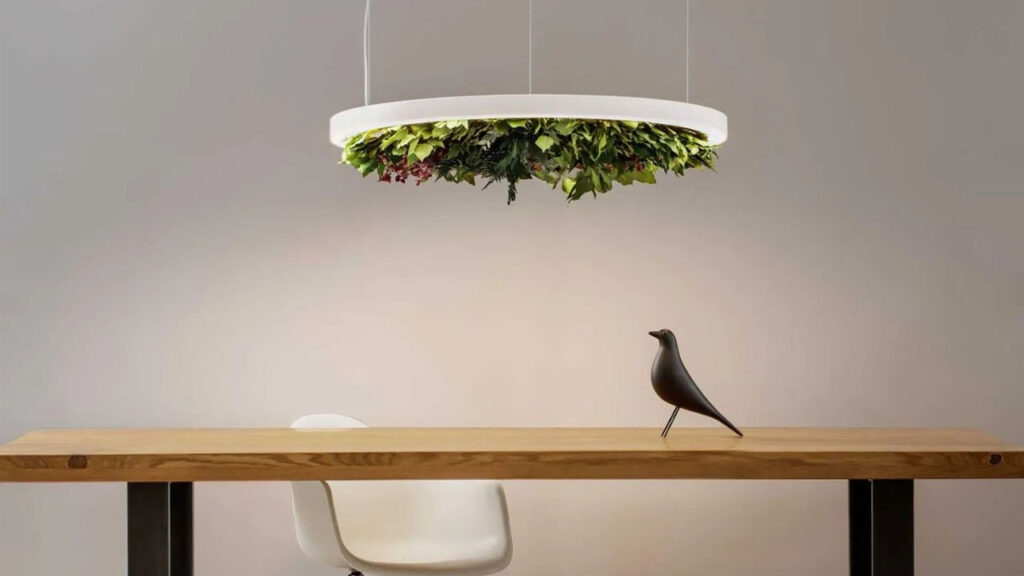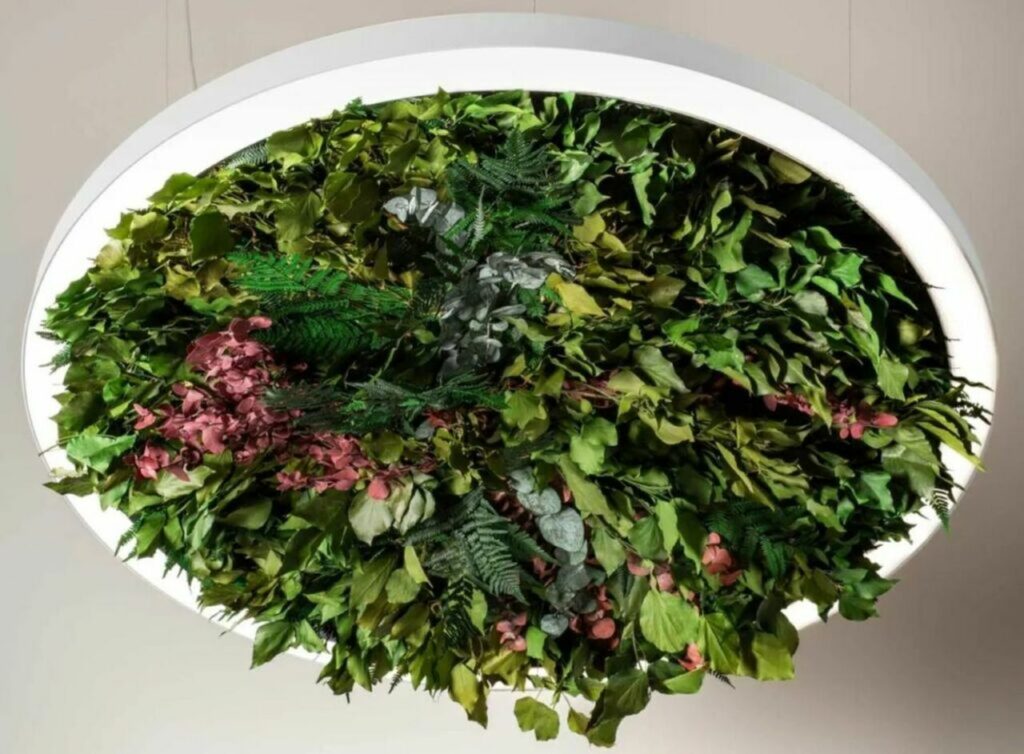 Avro Pendant Lamp by Martinelli Luce
This saucer-like pendant lamp is not an ordinary ceiling light as it can charge your smartphone while illuminating the space. There is a power socket at the bottom of its shade to power devices without the typical power outlet. The user can adjust the level of brightness with the dimming feature.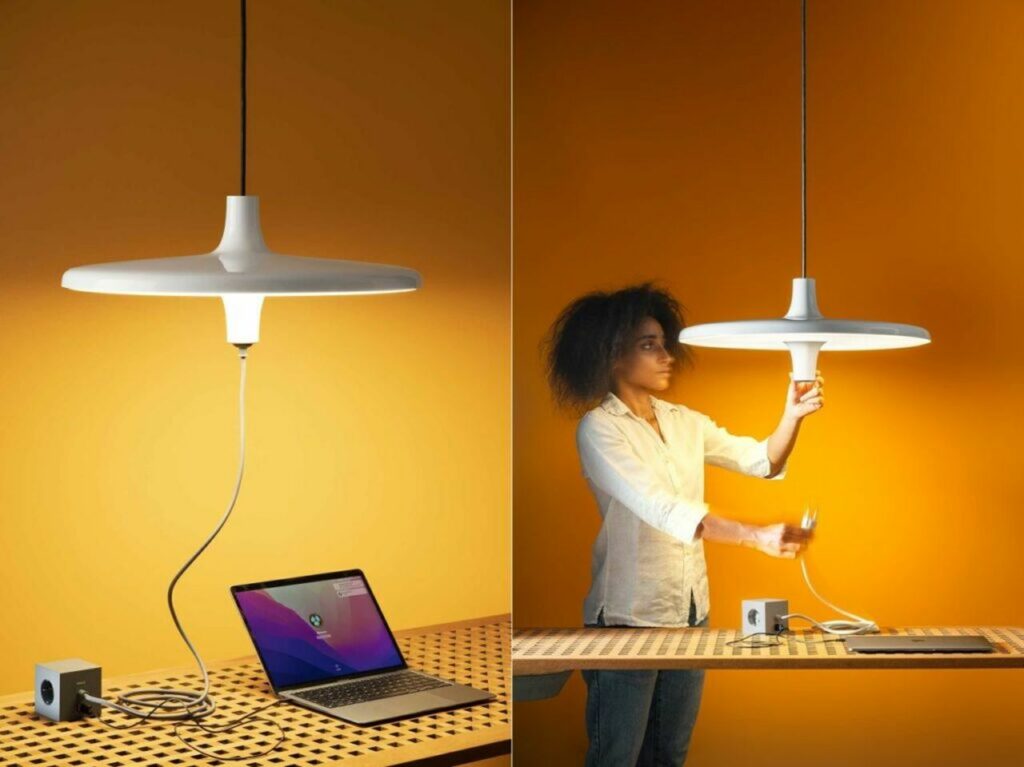 Also Read: Women Designers of New India Take Cultural Ethos to Milan Furniture Fair
3D Printed Floor-Standing Lamp by Sekisai Design
Part of the CO-BREATHING OBJECTS by Japanese design studio Sekisai, this innovative lamp utilizes 3D printing technology to create a color-changing surface. The 3D printed "Phantasmagorical Skin" or we can say the surface of the lampshade changes color depending on the viewing angle. The material used for 3D printing is cellulose obtained from wood and cotton which is getting popular as an eco-friendly material.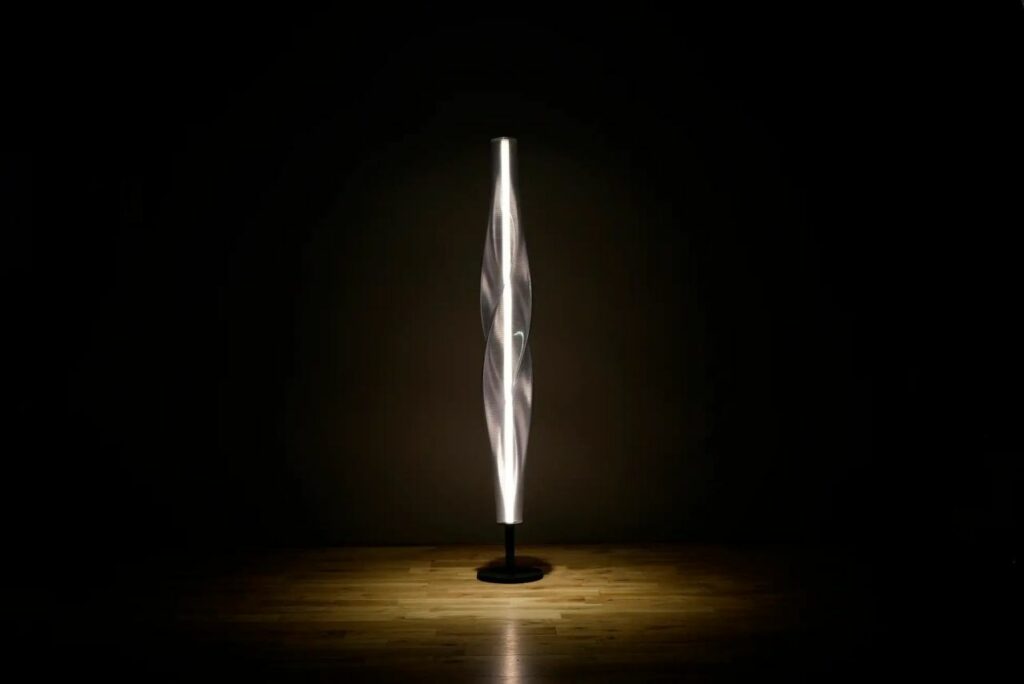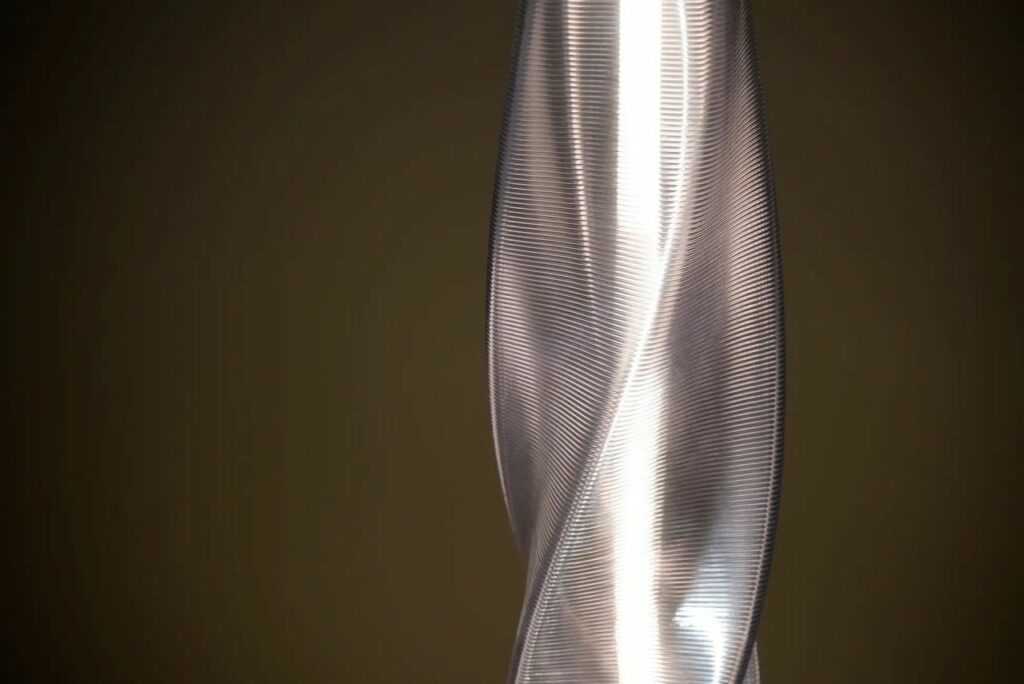 Pulse Wall Lamp by Radar Interior
French designer Pierre Charrié has designed this beautiful blue-colored wall lamp inspired by shapes found in nature. He has experimented with Parisian plaster to create a unique surface that mimics water ripples. The designer has creatively frozen reliefs in plaster using acoustic waves, creating a geometric and organic pattern on the surface.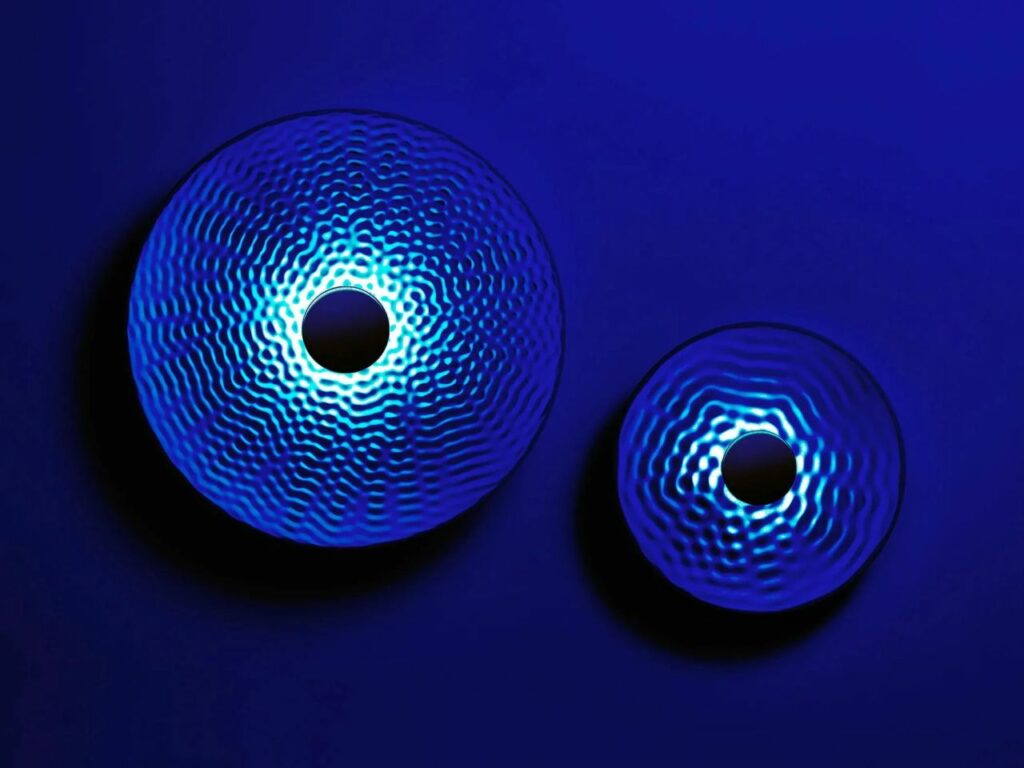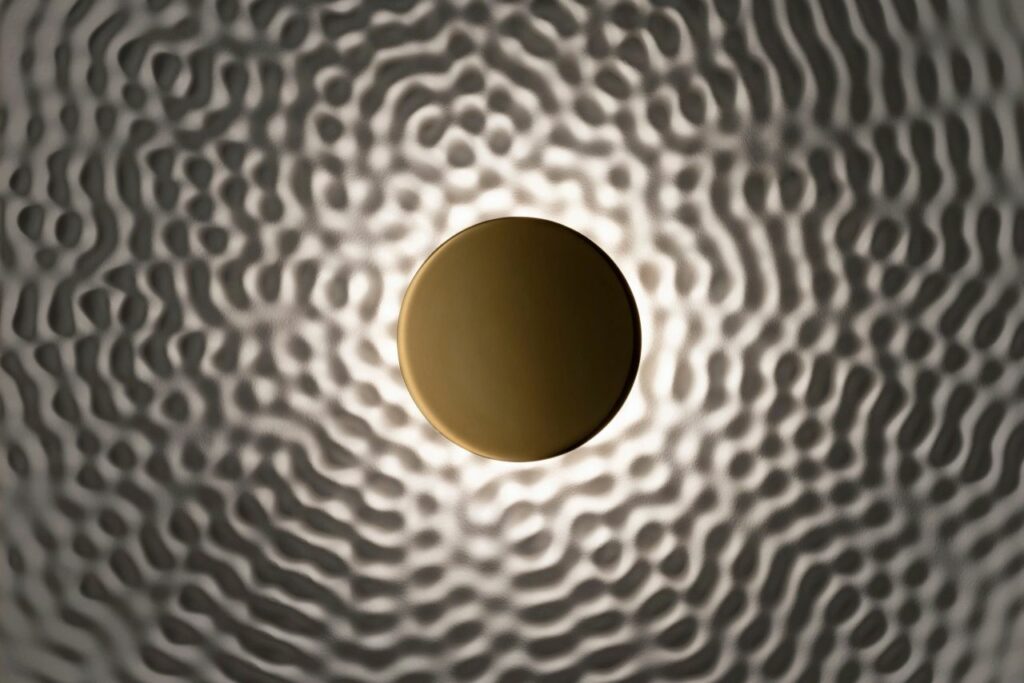 Seletti Window Lamp
Window Lamp is a surprising project by Marcantonio for Seletti that illuminates everyday spaces in a whimsical way. Shaped like an archetypal window, it is a luminous object that creates an illusion of a blue sky with white clouds.