Milan Furniture Fair – also referred to as Salone del Mobile – is a globally recognized event that's become a platform for emerging designers and manufacturers to gain exposure all over the world. Held annually in Milan, this week-long event is a showcase for the latest trends and innovations in furniture and design. In this article, we delve into the emerging design trends and innovations we have spotted at the Salone del Mobile.Milano 2023.
Sustainability
At the 2023 Milan Furniture Fair, designers have placed a focus on sustainability. One of the most striking examples of sustainable design at the event was the use of recycled and eco-friendly materials. Several designers showcased furniture pieces made from recycled materials such as the Super chair by Damiano Latini, and the OTO chair by Alessandro Stabile and Martinelli Venezia. Furthermore, solar-powered lights also made a big impression at the event like the Tecka Solar Floor Lamp by Les Jardins.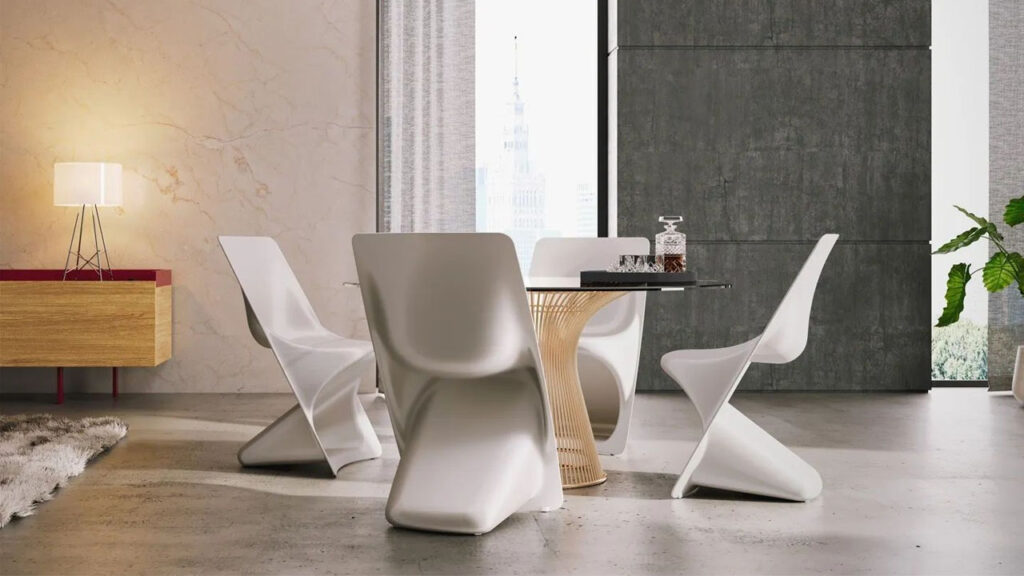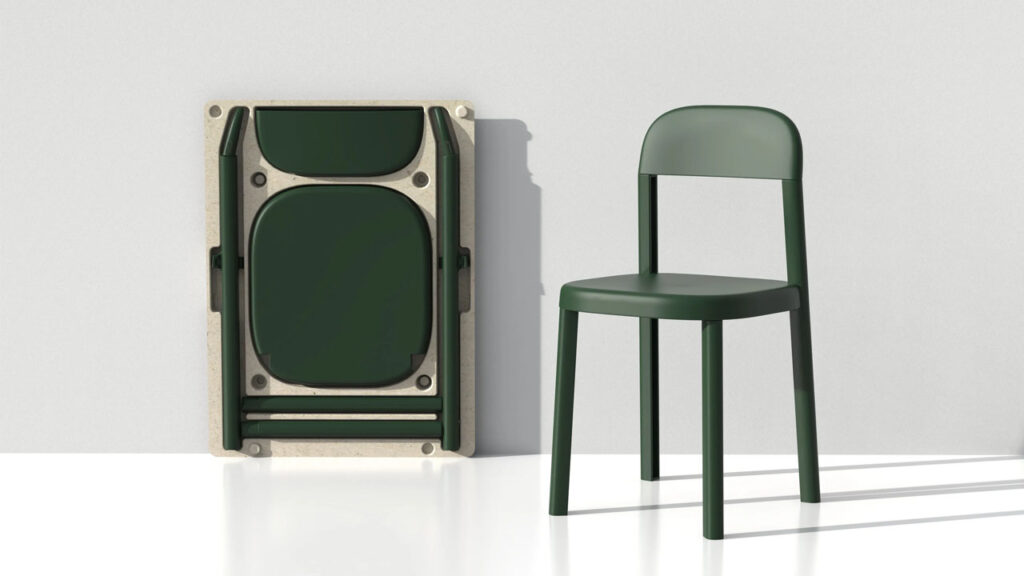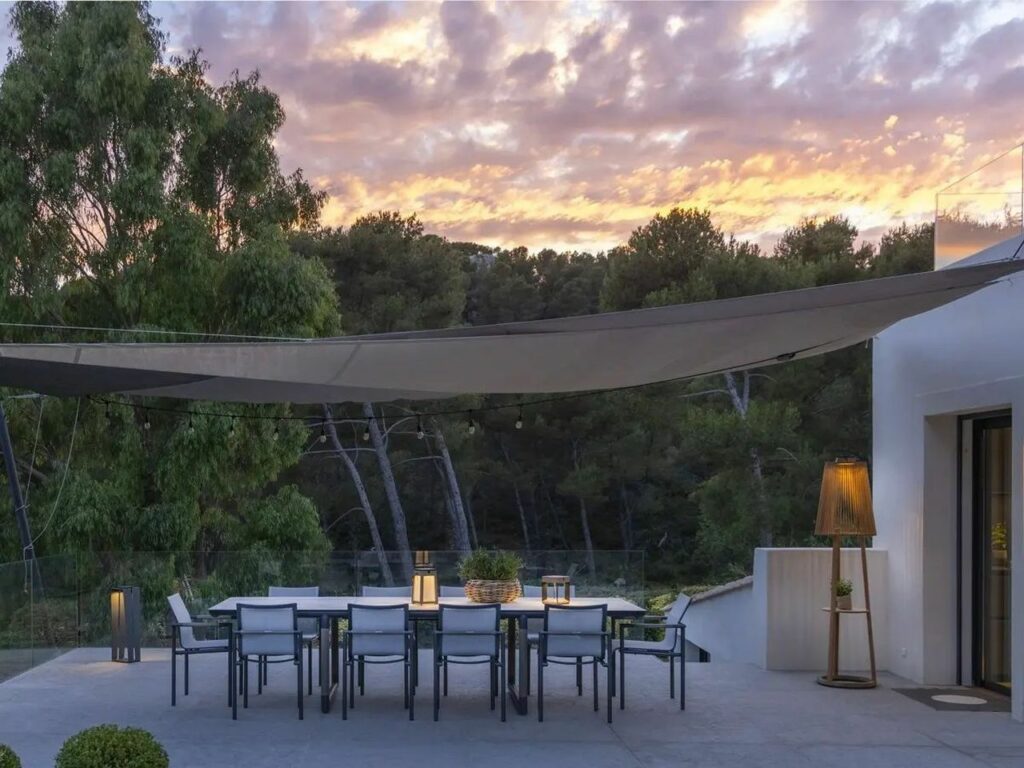 Vintage influences
The 2023 Salone del Mobile Milano showcased a growing trend toward vintage design influences. Designers focused on incorporating vintage elements into their contemporary designs, creating a fusion of the old and new. One of the most striking examples of retro design revival at the event was the Remasters project by Loewe that revives antique and newly crafted Stick chairs and paper loom chairs with leather, raffia, or metallic fibers. Another example is Baxter's 2023 collection that nods to the 70s design.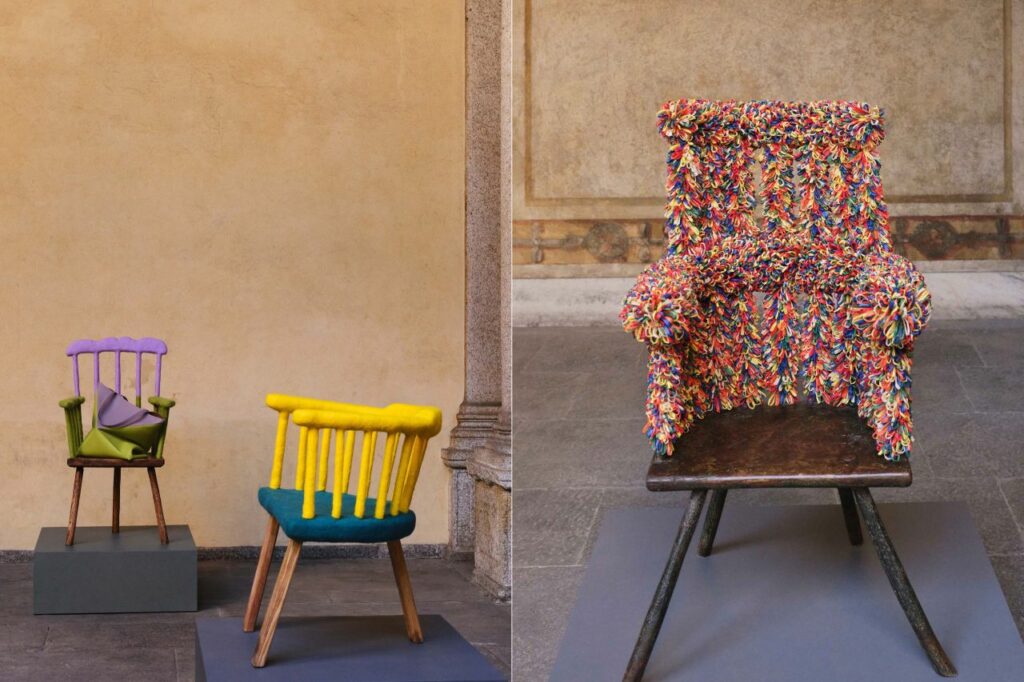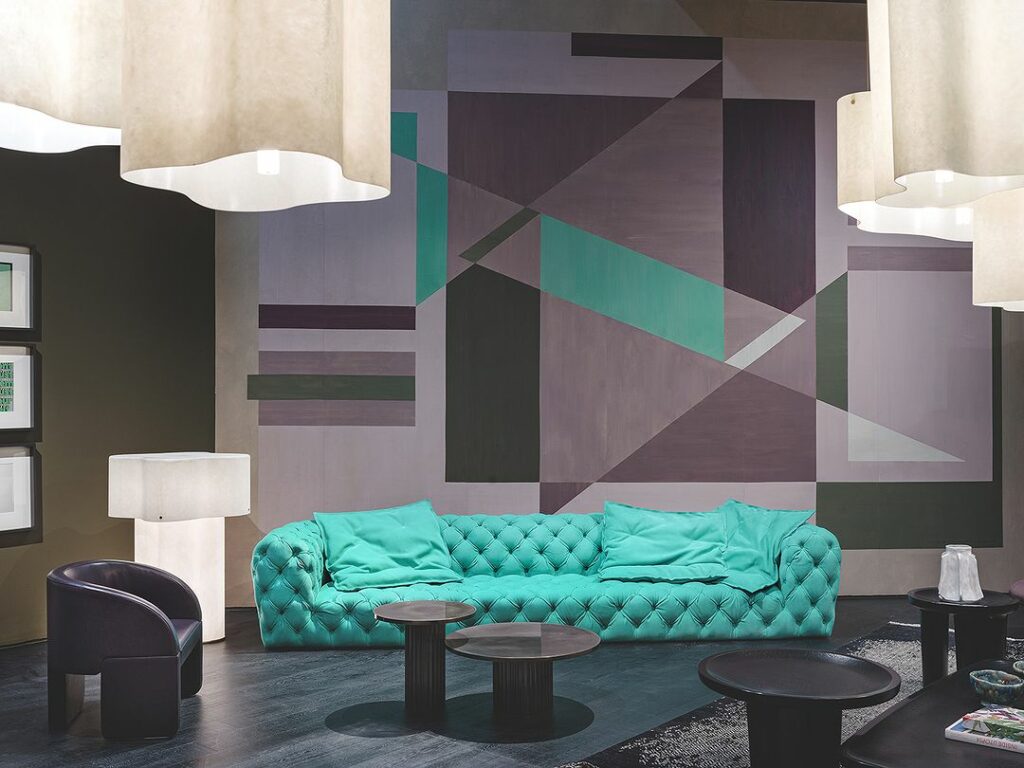 Modular furniture
Modular furniture has been a prominent trend in the past several years as people increasingly seek out furniture solutions that can keep up with their changing needs over time. The trend gained popularity at Salone 2023 as well. The 8-piece, Lapiaz sofa by Boca Do Lobo and 36E8 sideboard by LAGO are great examples of modular furniture at the event.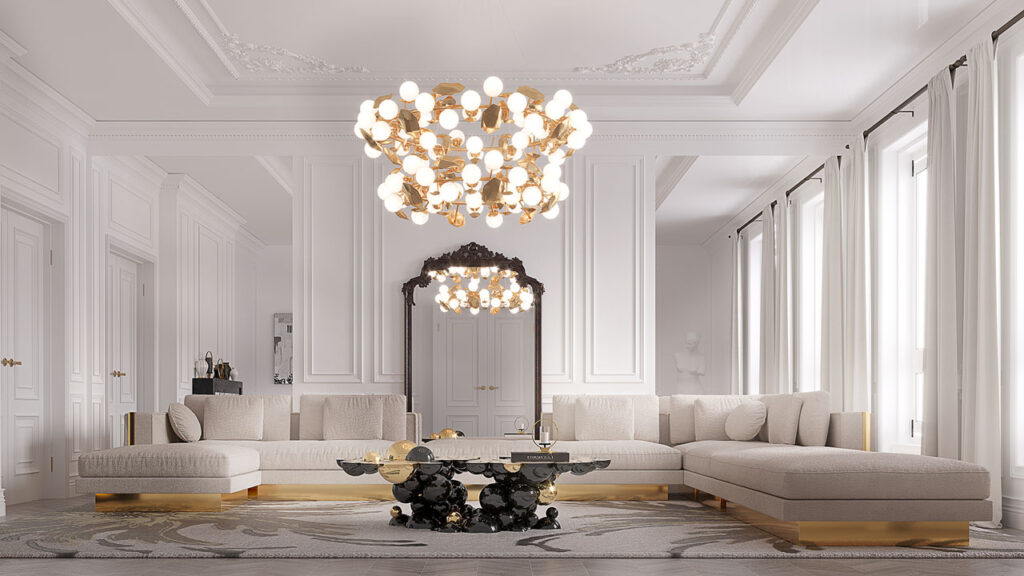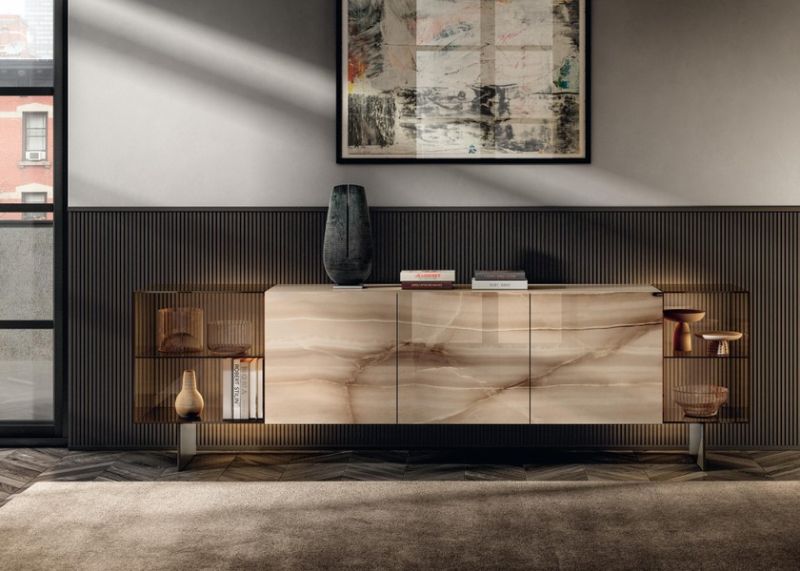 Portable lamps
The trend toward portable lamps highlights the growing demand for versatile lighting solutions that allow people in a variety of settings. At Milan Furniture Fair 2023, designers showcased a range of portable lamps that offer both style and functionality. One great example is the PORTABLE light series by British designer Tom Dixon. GUBI has also exhibited the Seine portable lamp that resembles the shimmer and motion of a gently flowing river.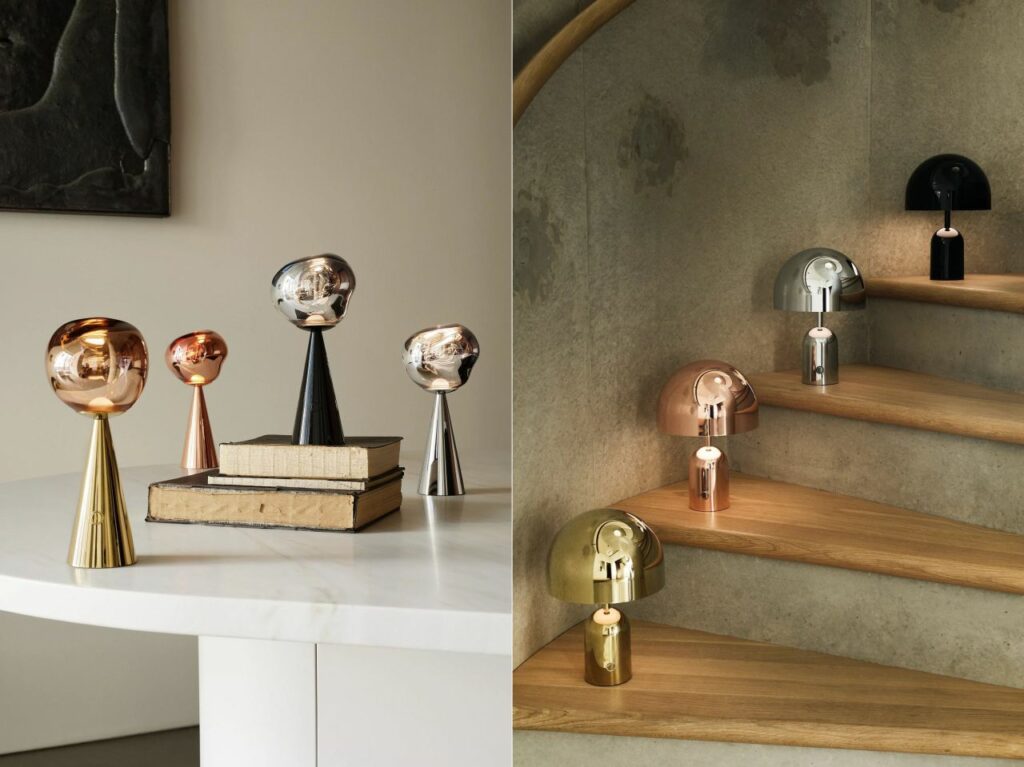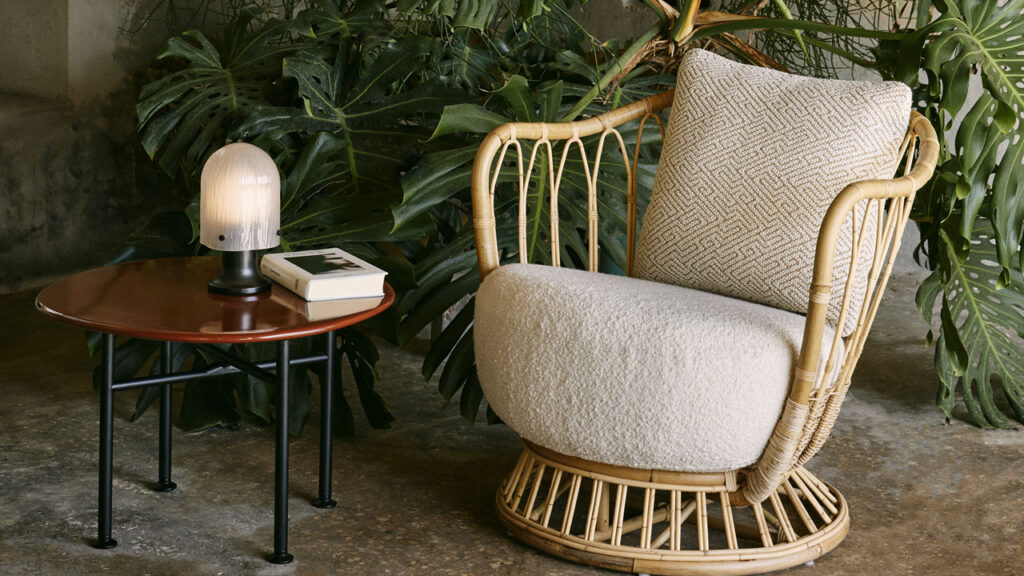 Unusual materials
Using unusual materials in furniture and design has become a popular trend at Milan Furniture Fair. For example, María-Elena Pombo of the Fragmentario design has made a brick from crushed avocado pits combined with binders made from Sargassum algae and pine resin.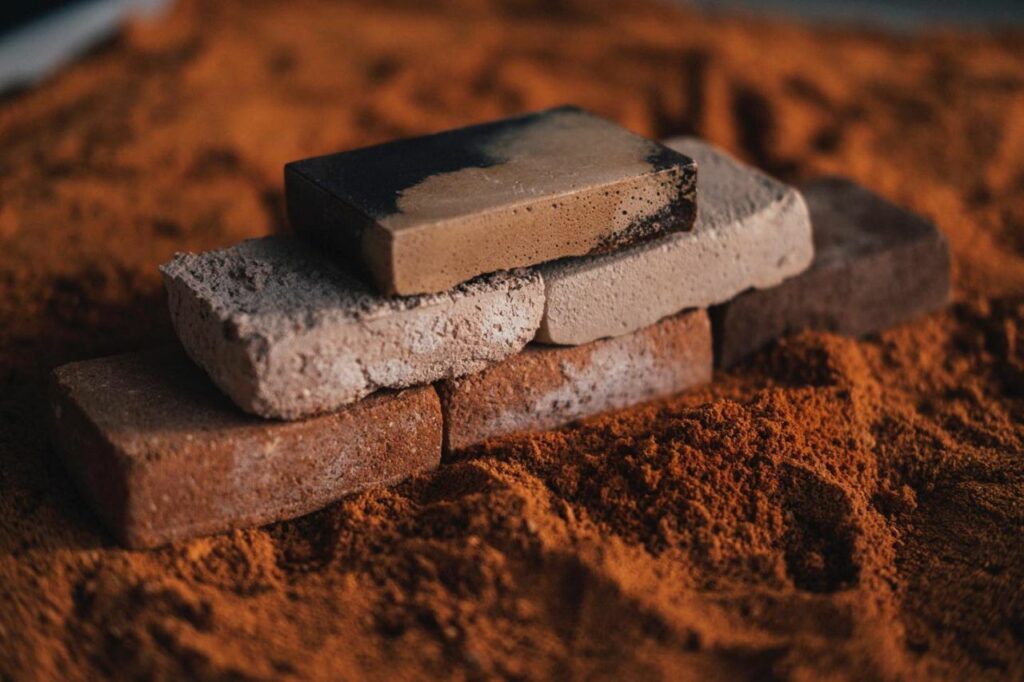 Artistic touch to bathroom
Bathrooms are no longer just functional spaces as designers are paying attention to making the space feel luxe. At Salone del Mobile 2023, designers have showcased bathroom accessories and fixtures that incorporate artistic elements. For example, Kohler presented Artist Edition Numi 2.0 smart toilets and La DoubleJ has debuted a wallpaper collection for bathrooms.