British designer Tom Dixon came to this year's Euroluce at Salone del Mobile with new lighting designs including the Puff pendant lights. Like other lamp designs from the studio, PUFF has the ability to add an extraordinary touch to any space. The pendant lamp features a unique shape and intricate lampshade design to provide pleasant illumination.
Inspired by inflatable geometric shapes, the PUFF lighting collection comprises ornate polyhedral objects; each created out of 30 metal panels that are arranged to form the rigid structure of a 45cm diameter lamp. "The flat metal diamond shapes are expanded and ballooned as though they have been inflated thanks to the cunning incised pattern that allows a soft curve to be introduced and light to be emitted," Tom explains.
The etched and perforated panels of PUFF pendant lights look similar to the patterns of a beehive. The engraved-looking panels of the pendants create small but highly reflective surfaces that disperse a multitude of internal reflections, making the lamp glow like an inverted disco ball.
Also Read: GUBI's Seine Portable Lamp Mimics Shimmer and Motion of Gently Flowing River
Available in Brass and Silver, the PUFF collection includes single pendants, a trio round pendant system, and a mega pendant system. Tom Dixon Studio will also exhibit a line of portable Melt lamps that are distinguished by their imperfect and organic shape along with a half-mirrored effect and ambient lighting.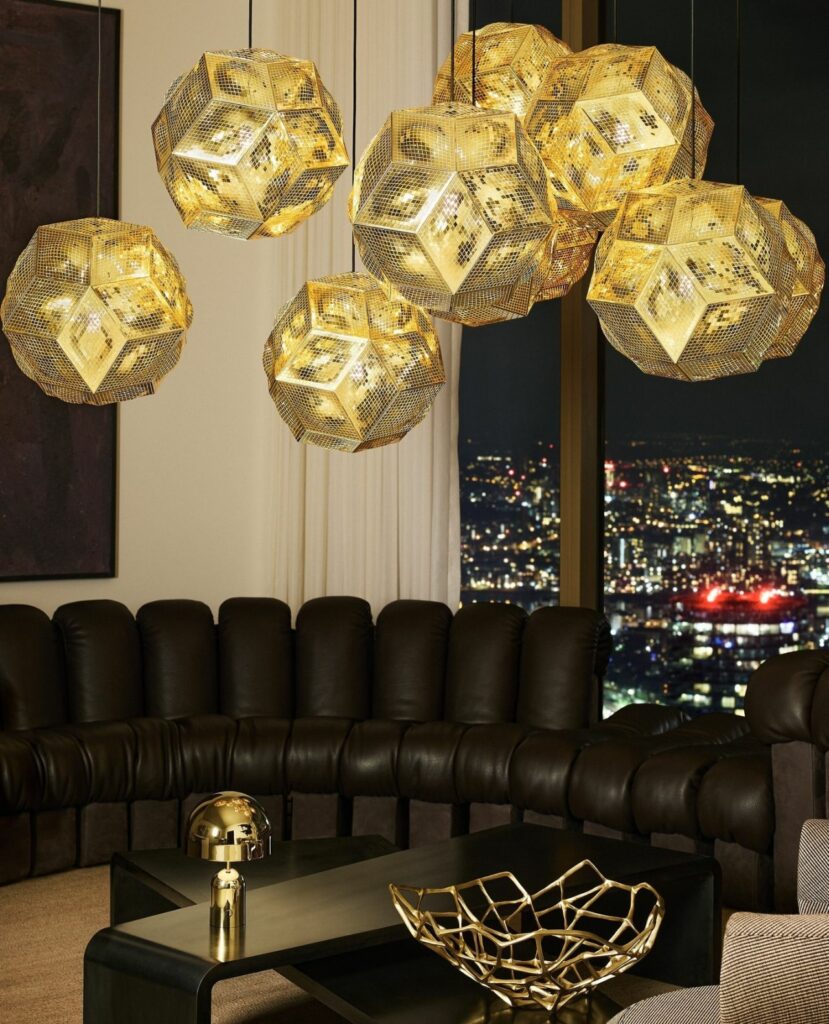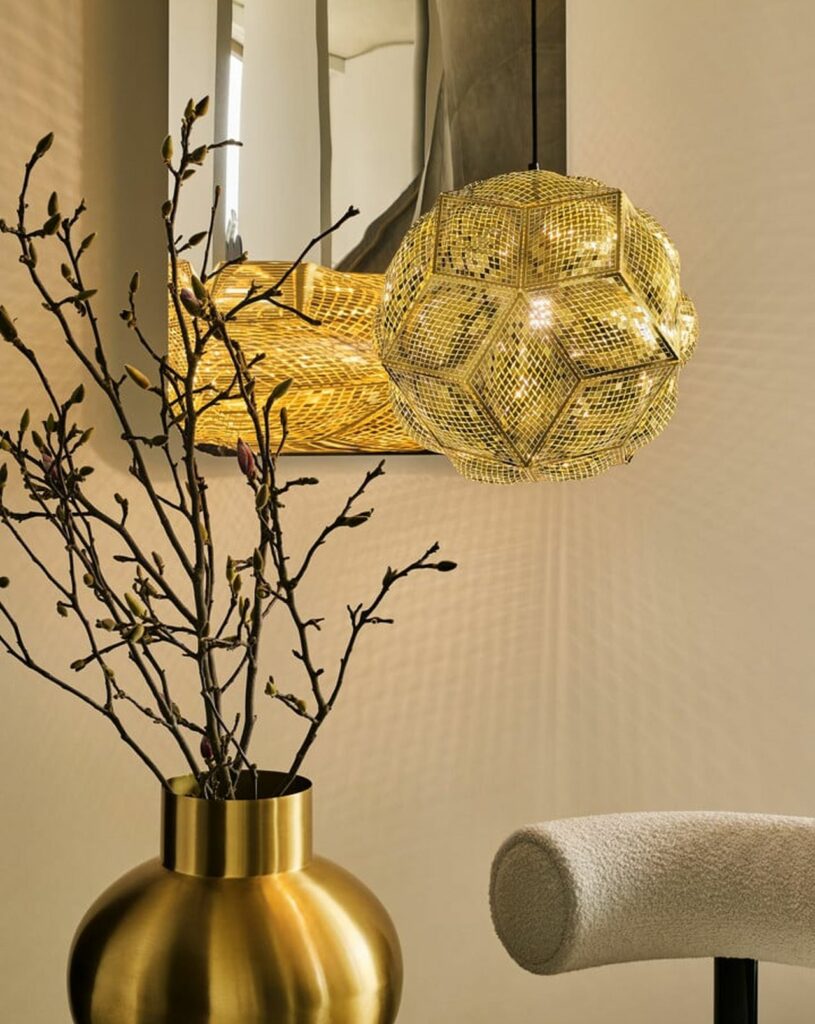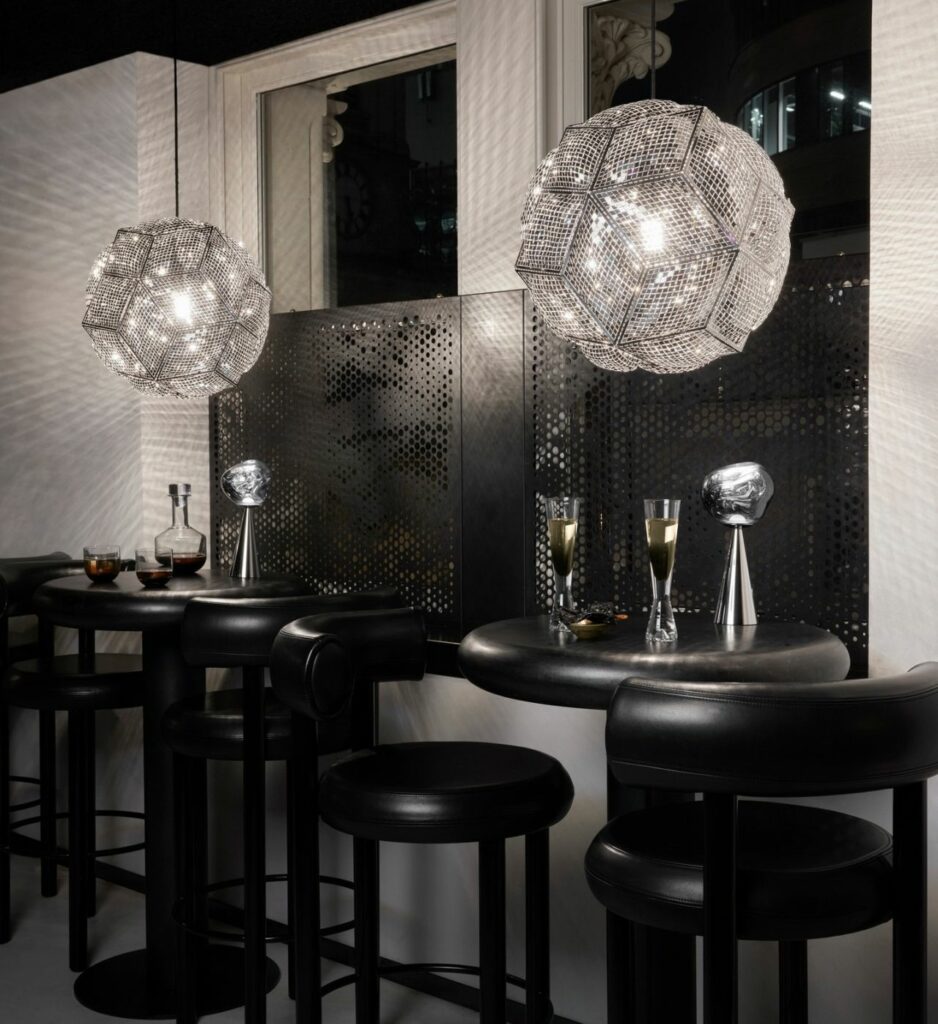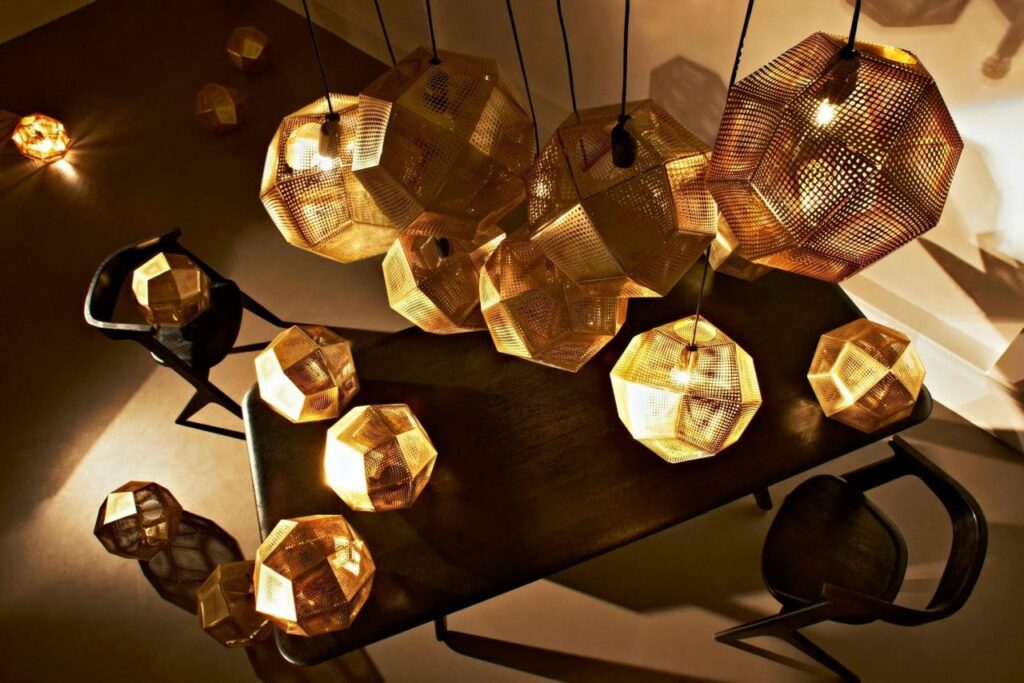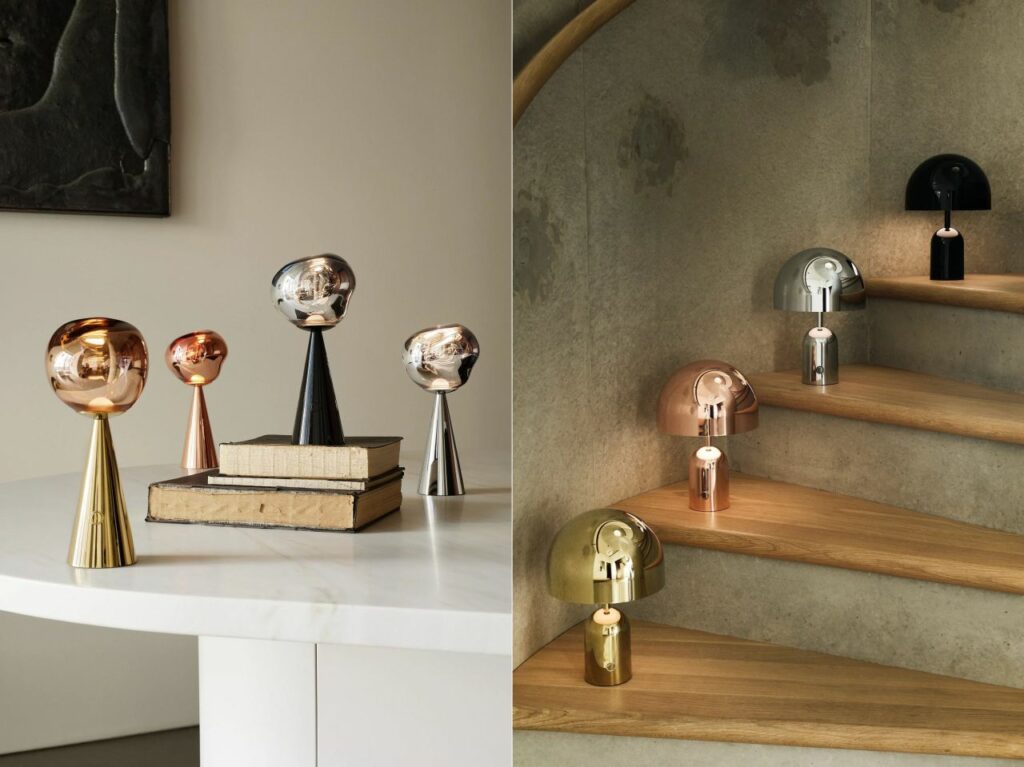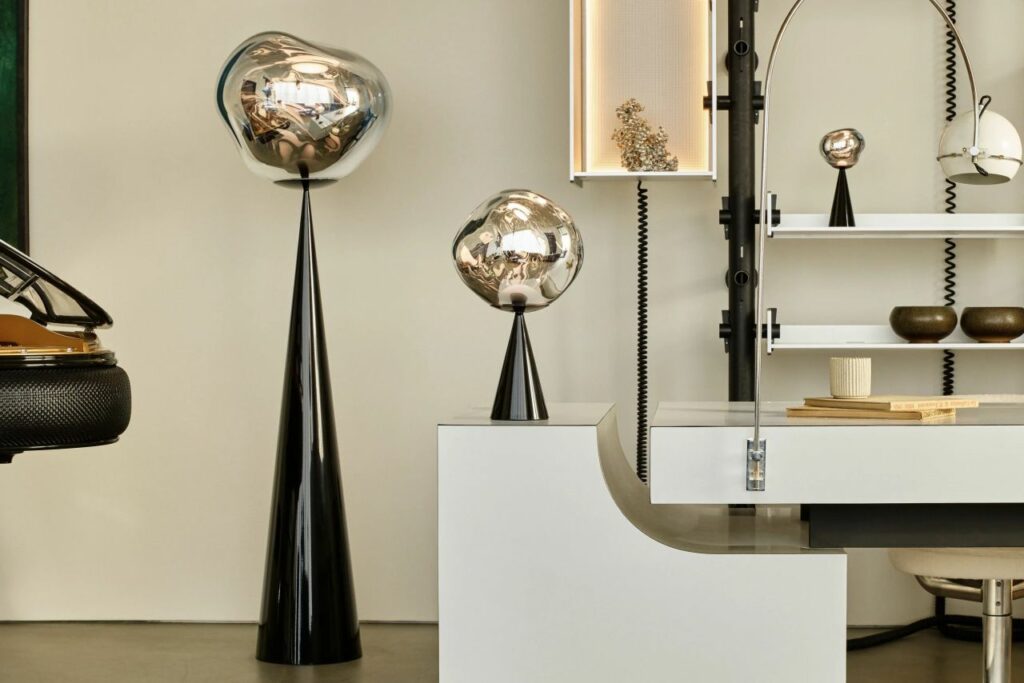 Via: Tom Dixon Studio