Portuguese luxury furniture brand Boca do Lobo is known for its sculptural furniture and home décor pieces that are ideal for high-end interior spaces. Every year, the brand brings its latest collections to the Salone del Mobile in Milan and this year is no exception. There will be a total of eight new design pieces including the Lapiaz modular sofa that is set to captivate design enthusiasts and aficionados alike with its uniqueness, creativity, and attention to detail.   
Just like other furniture pieces from the Lapiaz collection, this linear L-shaped sofa inspired by authentic karst formations can elevate the layout of any contemporary home. The sofa design showcases nature's sculptural shapes and creative features that are eternalized through manual fitting and a combination of polished brass with fabric.
The sofa comprises a wooden structure with brass details, velvet upholstery with foam inside, and a polished brass frame. The hand-carved cracks on the back are inserted through polished brass sheets, which are hand-hammered for a unique finish.
Also Read: Sculptural Furniture for Design-Minded Homes
Each sofa system can be a combination of six types of modules including the corner pieces with armrests. The user can configure the sofa in different ways with the modules as per particular requirements.
Designed to show off its rich, golden, and impressive details, the Lapiaz modular sofa will fit seamlessly in a contemporary living room. It is not only a functional piece of furniture but also a statement element that is sure to become a centerpiece in any space.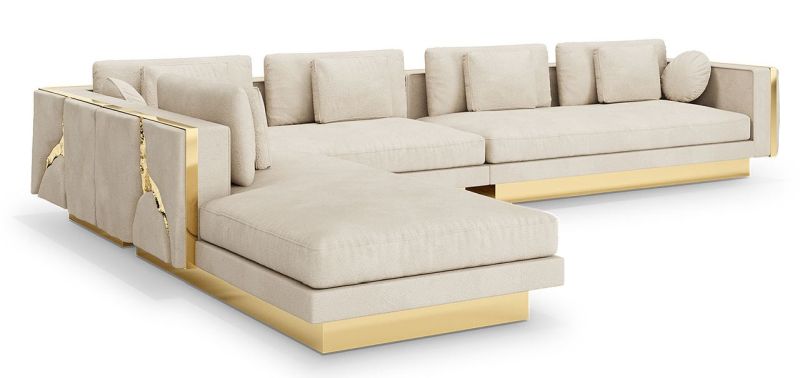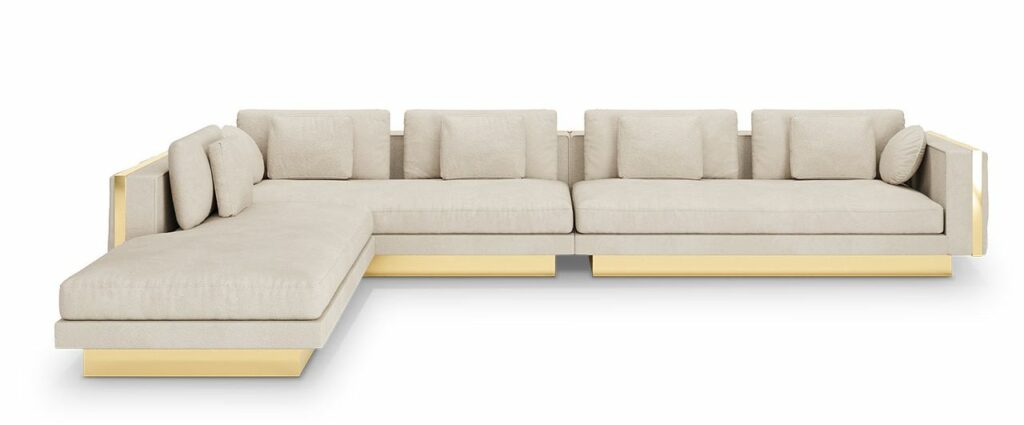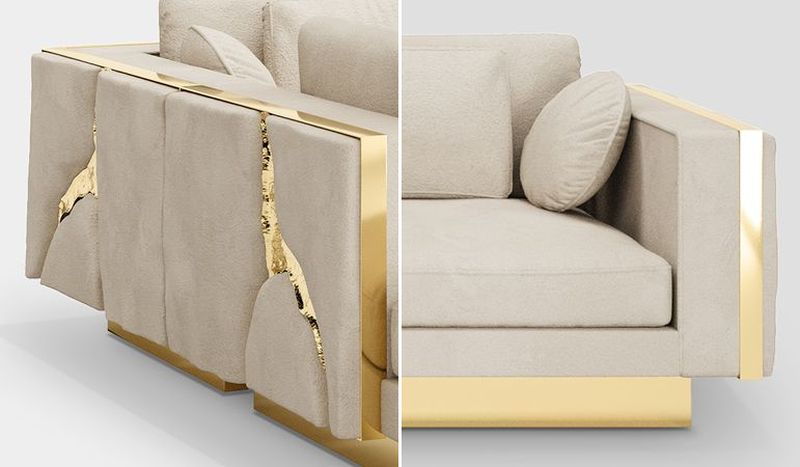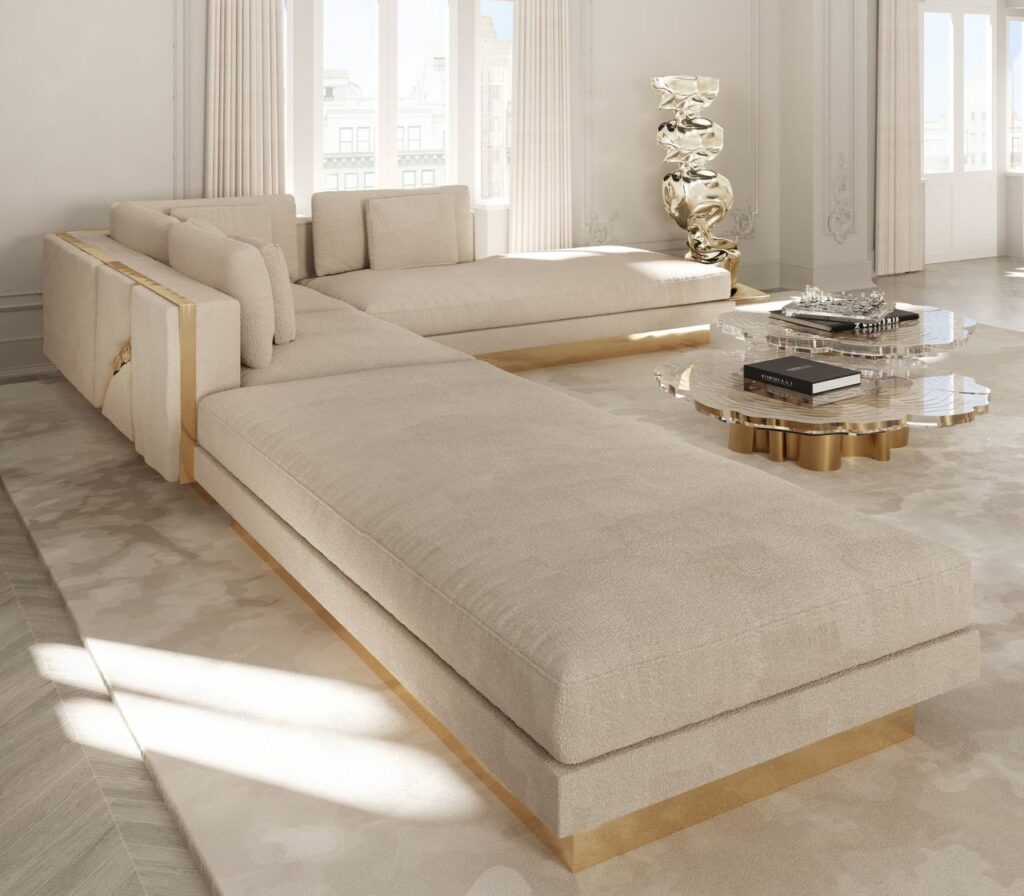 Via: Boca Do Lobo