The countdown to Salone del Mobile 2023 has begun. It's a matter of days before the galleries of Fiera Milano host a spectacle like no other. Considered the pinnacle of design fests and an anchor event to Milan Design Week, Salone del Mobile this year is expected to host a lot of visitors. A gaggle of designers has already landed in Italy to attend and participate in the biggest design fest of the year and the rest are on their way. From the lands far-far East to the shores in the West, these design enthusiasts have flown thousands of kilometers to attend a design fair par excellence.
"The Salone del Mobile has always been the pole of attraction for innovation and is also an example of being able to constantly innovate its content and communicate with the world. This edition (Salone del Mobile 2023) will be really innovative and special," Maria Porro, President of Salone del Mobile informs.
For those who have reached Milan are currently unpacking and gearing up for product debuts. Among thousands of such designers and brands is a small Indian contingent. With their hopes and head, both held high, these Indian designers have come of age and are hot to trot.
Aashka Shah from Ahmedabad, Gujarat is exhibiting for the first time at the event. "As a designer, I have a strong passion for creating and dabbling my hands in various materials. While my education lies in graphic design, I consider myself a multidisciplinary designer with strengths in visualization and a great sense of color," Aashka says.
"We were initially scheduled to display our work in 2020, but due to the pandemic, the event was postponed. I'm thrilled that we finally have the opportunity to participate and showcase our brand. My expectations from the fair are to form valuable collaborations, meet like-minded people, and elevate the brand's visibility in a significant way," she adds.
Speaking on the exposure the fair provides, Aashka states, "In my opinion, the event offers an unparalleled opportunity for designers, whether they are just starting out or have an established presence in the industry. The event brings together the best of the design world and allows designers to connect with a global audience, making it a huge opportunity for budding designers."
When it comes to diplomatic relations, design has always been a crucial tool to strengthen ties between Italy and India. Furniture made in Italy is a huge success in India. In fact, according to data from Agenzia ICE in India, (which Salone del Mobile put up on its website), Italian furniture exports grew by 25.7%, topping 50 million euros in the first 9 months of 2022 compared to 2021.
Figures indicate two stories, one is the growing liking for Italian furniture in India and the second is the increasing collaboration between both countries on creative fronts like design. This puts weight of expectations on the shoulder of these Indian designers to make their mark felt at the Milan Design Week's SaloneSatellite. An event within an event, where the next generation of designers show-off their skills.
Founded in 1998 by Marva Griffin, the SaloneSatellite gives both, an opportunity and a platform, to budding designers to showcase their talent, build contacts, network with people, and most importantly engage in discussions and dialogues to enhance and elevate their understanding of design.
During my conversation with Marva Griffin, the founder of SaloneSatellite spoke about how more and more names are coming up to participate at SaloneSatellite every year. Marva was very hopeful regarding the new generation of designers under 35 coming to the event. She claimed, this edition will be full of innovation, sustainability, and all the new techniques and materials, and that is what Aashka and her design studio Arisaa bring to the table.
Irrespective of how big a designer you are in India, unless you break the mold at the biggest design fair, you don't get the needed validation. It's the bitter truth but that's how the scenario of design is in India.
Arisaa was born out of Aashka's desire to constantly create new things and take her love for storytelling to the masses. The result is unique and colorful pieces that reflect her personality and passion. "As the creative and financial head, I have been able to turn my passion into a brand," she states.
The Ahmedabad-born designer doesn't follow a certain design philosophy and believes in creating designs that are rooted in the stories and experiences of the people who will be using them. "I find inspiration in everyday life, the small details that often go unnoticed, and the rich cultural heritage of India, which in fact is the basis of my new collection – Objects of Culture, which I will be displaying at SaloneSatellite," she informs.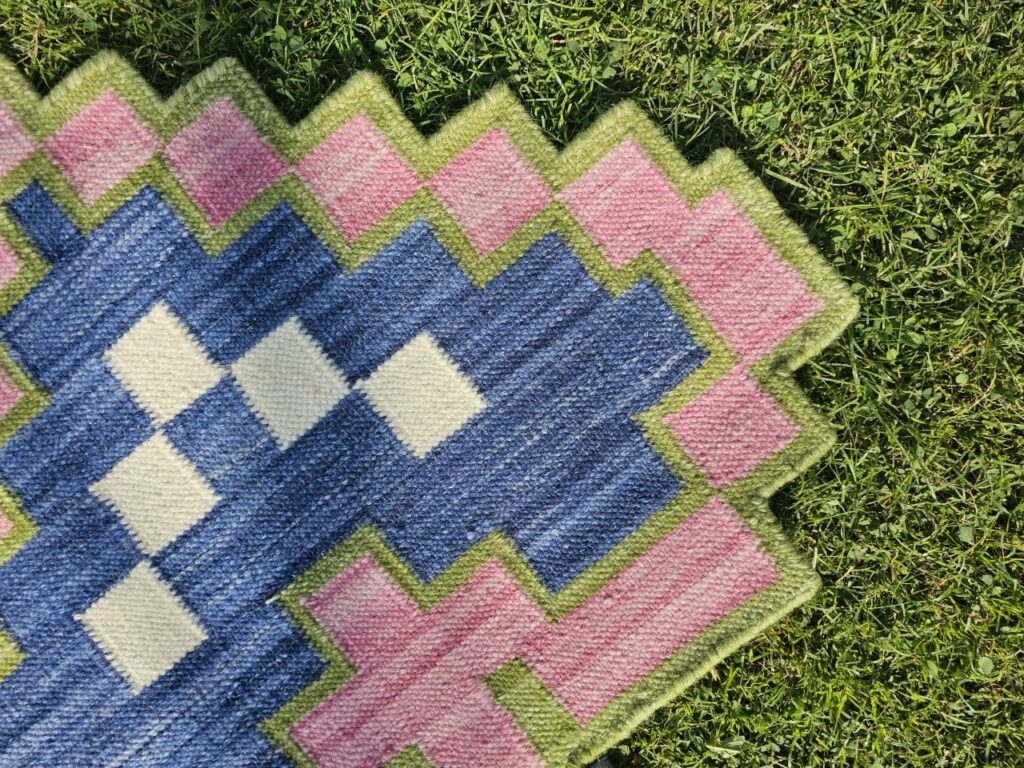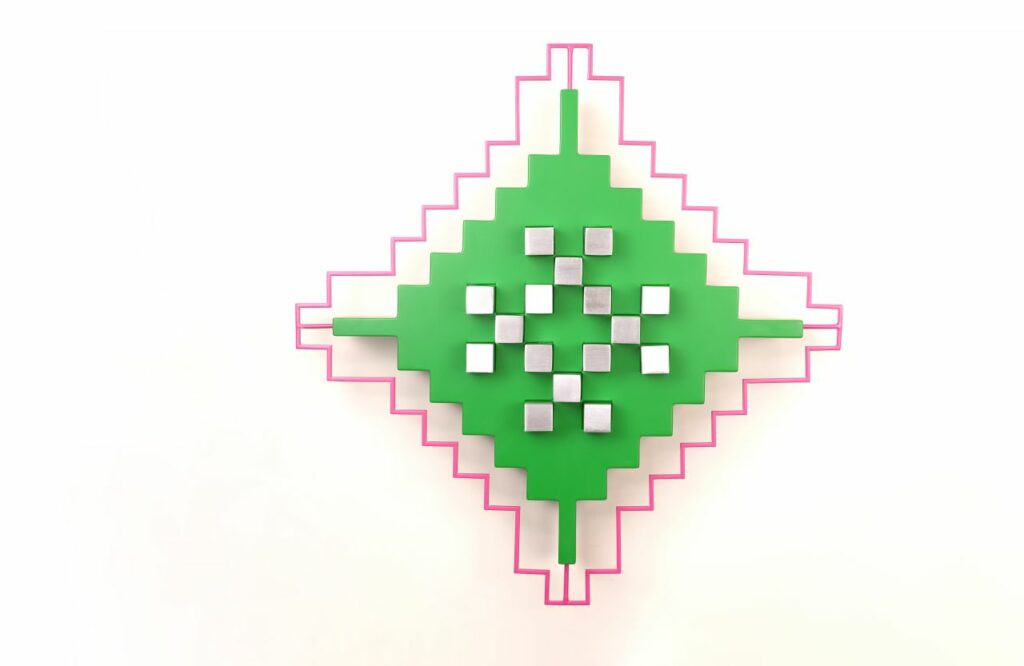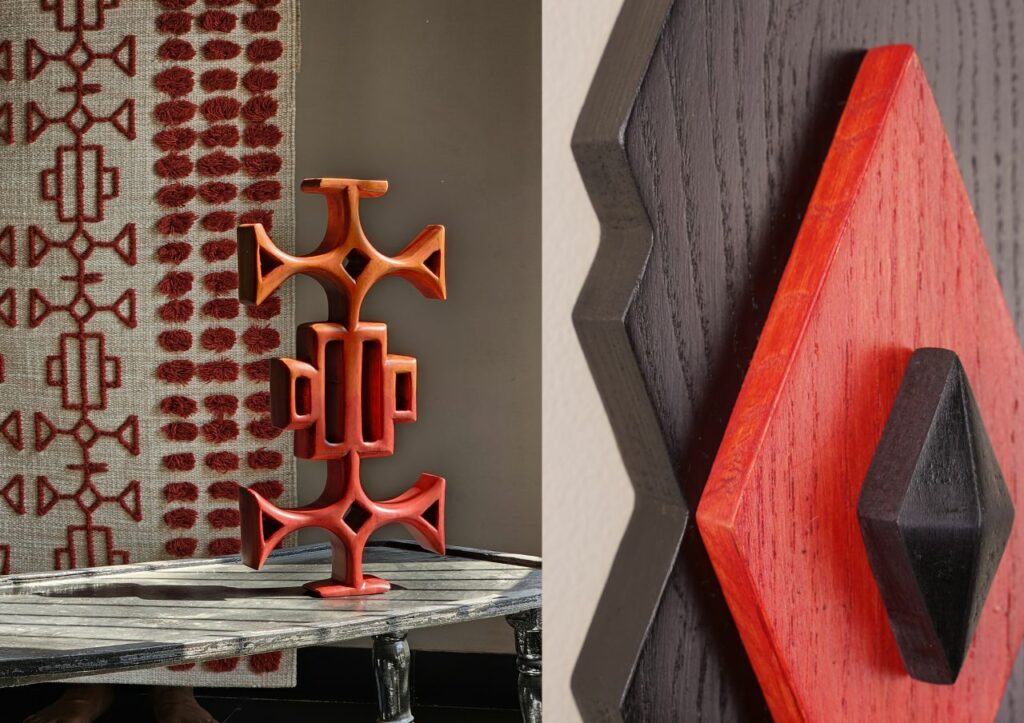 India undoubtedly has a rich cultural heritage and its design aesthetics and traditions are unparalleled. With 'Design: where are you going?' being the central question of the event, a lot of young designers like Aashka will be keen to exhibit their creativity and explore answers to the question forming the event theme.
Speaking on her journey thus far, Aashka states, "It's been filled with both challenges and opportunities. While some challenges have been valuable lessons, others have opened doors to even greater possibilities. Along the way, I have come to a crucial realization – while personal growth is important, trying to accomplish everything alone can limit that growth. Seeking help from others is an underrated yet powerful tool for achieving success."
Aashka is not the sole designer in her conquest of being renowned and expressing personalities through art and design. Fainy Thakor is another designer from India who'd be exhibiting at Salone Satellite.
"I am thrilled and excited and expecting to make new connections and create brand awareness. It is the world's largest design event, and to be selected and be a part of it is a huge thing for budding designers. It is the right platform to reach a broad audience. I am in particular curious about the feedback from international designers and also see works of other designers participating at Salone Satellite," Fainy states.
The Vadodra-based designer had always had an affinity for drawing, which brought her to architecture. "While I was studying Architecture in college I took summer internships, where I was exposed to interior designing, and that's where my personal style began to form. It enhanced my professional skills and helped me develop a practical experience that allowed me to launch my studio 'Art Attaichi' immediately after graduation. Through years of designing and making spaces, I realized how much I enjoy designing objects, and how art was a huge influence in spaces I design. And that's how it begun 'Art Attaichi'- limited edition art objects," Fainy states.
Managing a connection between design and production is challenging but for Fainy, it was comparatively convenient. "I primarily work with natural materials like wood and marble, it has been a traditional material for centuries. My professional background in architecture and interior designing has taught me about the importance of teamwork and execution which tremendously help me with production at Art Attaichi," she explains.
Fainy will be exhibiting limited-edition art pieces for home decor at SaloneSatellite. Dubbed Idika, the aim of designing this series with wood is to reintroduce wood as a responsive and modern yet traditional transformable material. Fainy has used brass to add to the richness of the matte wood, in her attempt to create modern art by choosing traditional and sustainable materials.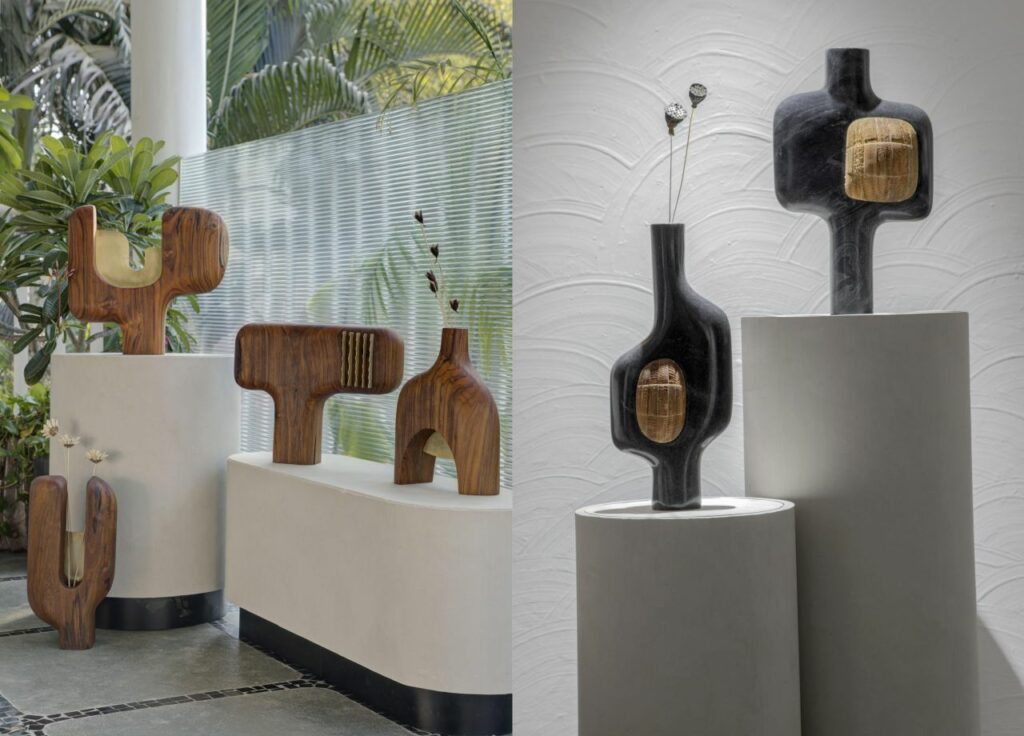 "Through my designs, I want to showcase new forms of visual stimulation. I am confident about my style, it has a greater impact than I anticipated," she states. "'Art Attaichi' is about expressing my personality through art and design. I use common contemporary design language to showcase traditional materials and create something new."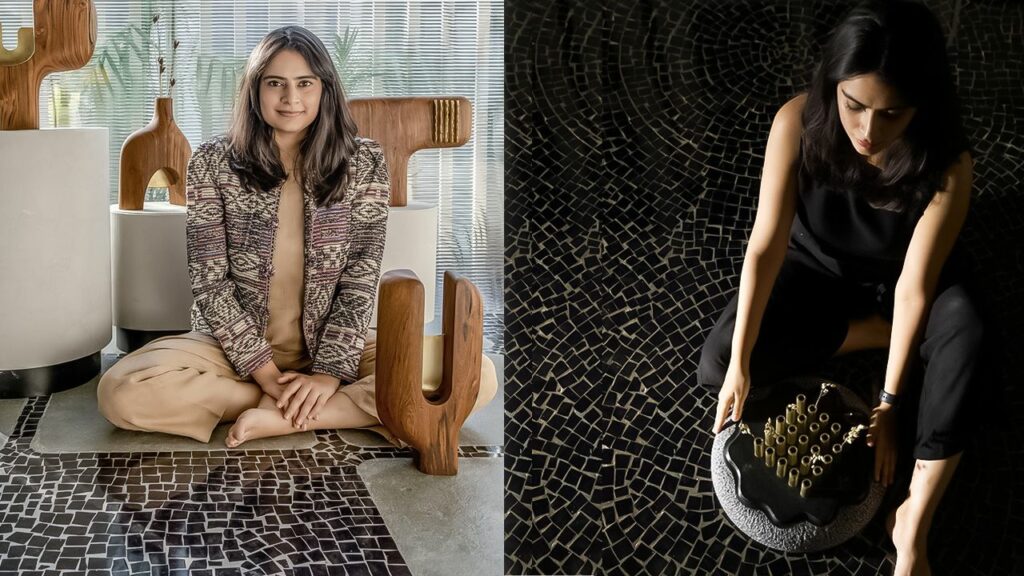 Be it Fainy or Aashka, both are first-time exhibitors at Salone del Mobile, Milano, and are excited to showcase their creations at the grandest stage of them all. However, It's not the first time that Salone del Mobile has lured Indian designers. The event has garnered Indian attention for years.
There were 4,000 Indian buyers and designers at the event last year, ranking India as the seventh country in terms of turnout. Veteran designer and Editor-in-Chief, STIR, Amit Gupta who has been covering Salone del Mobile for years tells me, "I think of Salone Satellite as a platform that not only spotlights young designers and emerging practices but has the potential to reduce the commonly perceived hierarchical gap between the 'established' and 'emerging'. While the established designers carry much inspiration for younger practices, it is the young who have the ideas to challenge and disrupt all that is established in the ecosystem of design."
"This year's theme 'Design: Where are you going' is a pertinent question being asked of the established design education institutions. If much of our world's problems are due to bad design, and here I'm referring to design beyond the physical objects and their aesthetics, it is important to ask who has access to design education in order to contribute to a more inclusive, respectful, and desirable worldbuilding. At SaloneSatellite this year, I look forward to seeing global critical ideas from the designers of the future," Amit states.
With a growing economy, a skilled labor force, and a thriving creative industry, India certainly has the potential to become a hub of furniture and interior design in the coming years. And the story of Fainy and Aashka is a replica of where the possibilities lie. It's a tale of Indian designers coming of age, designers who dare to dream, and individuals who have the gumption to reach, perform, and exhibit at the topmost level.
India is on the verge of a significant transformation in its design landscape and tomorrow when the world comes to its door, designers like Fainy and Aashka would be remembered for their spunk, to go exhibit, and aware the world about India's rich cultural heritage, values, and ethos. While events like Salone del Mobile and SaloneSatellite become important launch pads for budding designers, it is equally important to look inwards and draw inspiration from the diverse and vibrant cultural traditions.