It was a Friday afternoon here in India. I had just put down my cup of tea and was glued to the computer screen when I noticed my phone ringing. Apparently, someone was calling me from Italy. The number was new and I had no idea who was on the other side. As soon as I swiped up the green button on my phone screen and placed it to my ear, I heard the voice from the other side, "Am I speaking to Atish Sharma?"
The voice sounded like that of a dame, and it was one indeed. It was Marva Griffin, the founder and curator of SaloneSatellite. For a moment, I was left awestruck. It's not often that you hear from Marva, but when you do, you have to hold your composure and talk like a tyro and hear like a mentee. So I did!
In a fifteen-minute odd conversation, we talked about Salone del Mobile, SaloneSatellite, and what pushed her to start the event, which is now a huge platform for 'under 35 designers' to showcase their talent. Marva seemed very enthusiastic about SaloneSatellite and was intrigued to know how Homecrux was planning coverage. I cannot put out the chat we had, but here is Marva's narrative of SaloneSatellite and its future.
Salone del Mobile was launched in Milan in 1961. It was primarily a vehicle for promoting Italian exports of furnishing and accessories and continued to do so in exhibitions to come. During this time, Marva was a young woman, building her career, and was yet to land her feet in Italy.
The founder of the SaloneSatellite was born in Venezuela and completed her schooling in Trinidad. "In Venezuela, there are a lot of young people studying to become architects or designers, and many have become famous around the world. Caracas has one of the most important faculties of Architecture within other faculties in the Universidad Central de Venezuela, since 2000 one of the sites of the UNESCO World Heritage," she informs.
Though born in Venezuela and raised in El Callao, Marva studied interior design in Caracas and then moved with her son to Perugia, Italy in the 1970s to study languages at the Università per Stranieri di Perugia. "No one is interested in my growing time," Marva smirks. "Since I was a child, I had an affinity for design and was always interested in interiors, home decoration, reading design magazines," she tells me.
It was in the seventies when Marva started to work in the field of design and furnishing. She began her career in PR communication at B&B Italia, working with Piero Ambrogio Busnelli, owner and chairman of the company, which she calls, "an interesting working phase of my career."
Marva received acclaim and public attention when she organized the textile show 'Incontri Venezia-Fabrics for Furnishing' in Venice for eight consecutive years. She has also worked as a correspondent in Italy for a number of Conde Nast Publications: French Maison & Jardin, Vogue Decoration, American House & Garden, and American Vogue.
During that time, Marva was fascinated by design and knew she'd dedicate her life to it. While many of us would apparently stop at this phase of our lives and go home retiring, the Venezuelan-born had different plans. It wasn't a pipe dream but a solid vision for the future to come. The dream was SaloneSatellite.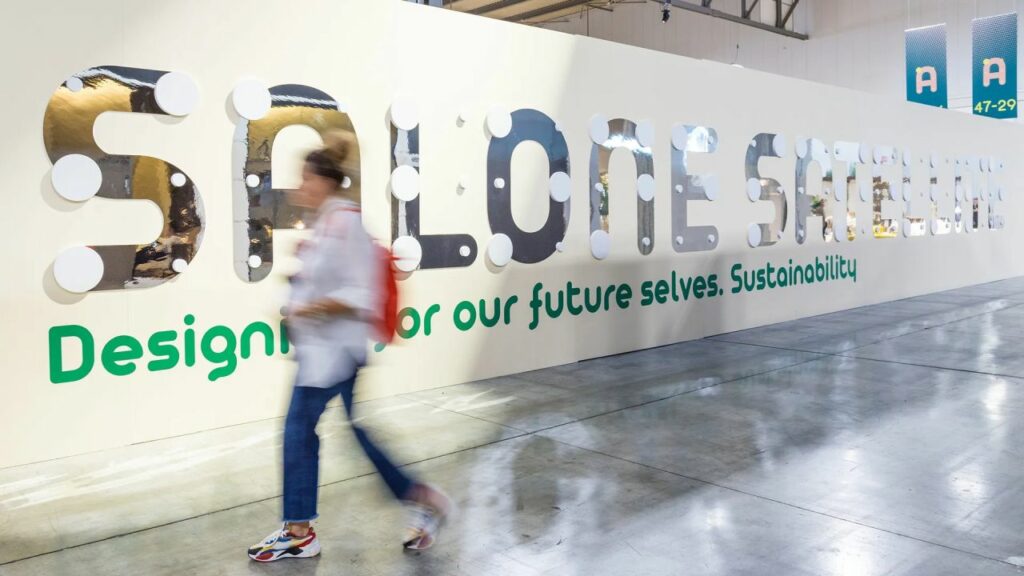 It was in the 90s when she pitched the SaloneSatellite concept to the authorities. "In the 90s there were no institutions, helping, or assisting young designers starting their career and so, after discussing this subject with the Management of Salone del Mobile, they asked me to start an event to bring in young designers at the fair," she states. The goal of the event was to enhance links between research, design, and industry, focusing on designers under the age of 35, and she succeed at it.
Today, SaloneSatellite is a Salone del Mobile Milano event dedicated to designers under 35, which aims to facilitate the relationship between business and young designers preparing to enter the profession, post-study and the market. To date, there are more than 13,000 exhibitors who have ensured their participation at SaloneSatellite.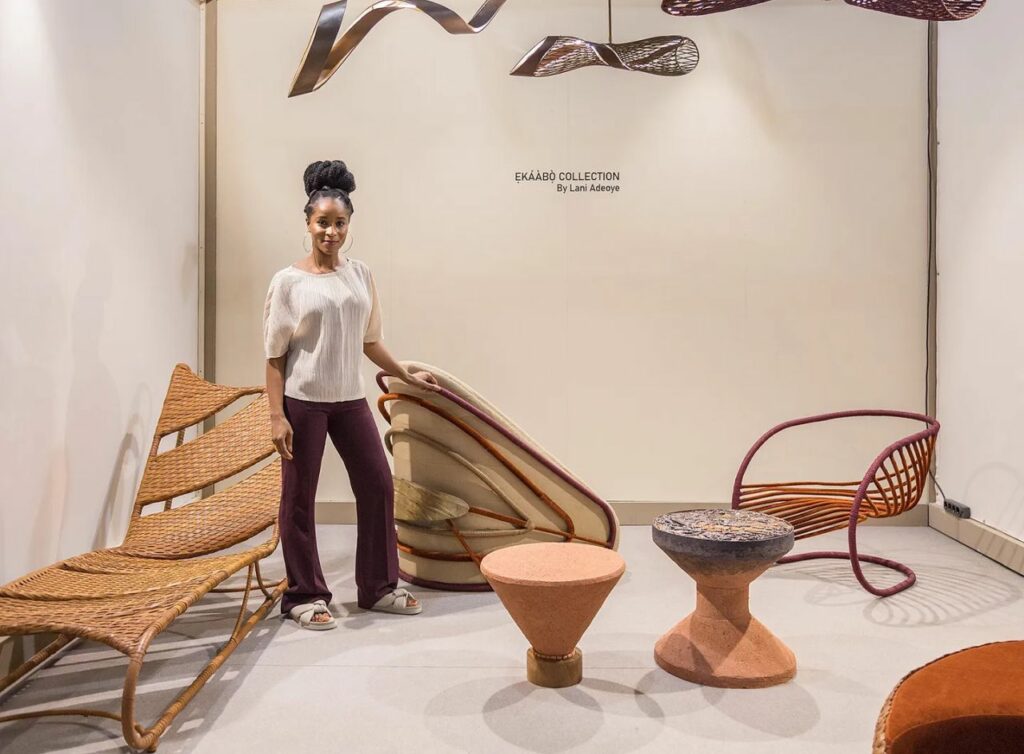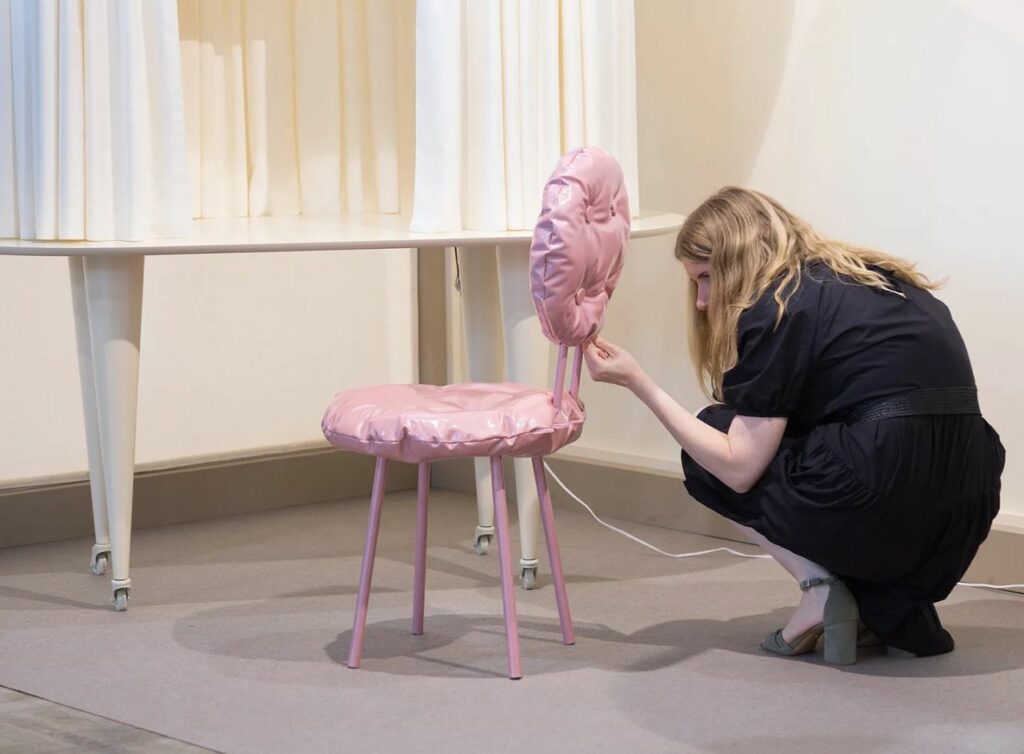 SaloneSatellite 2023 edition aims to be special and the vibe is already brimming like no other. "I am running like crazy," said Annalisa Rosso, the Editorial Director of Salone del Mobile told me. Well, both Salone del Mobile and SaloneSatellite are like a much-anticipated fest. It's like the Oscars that happen once a year and gets everyone on their toes.
SaloneSatellite 2023 is dedicated to International Design Schools and Universities and 28 from all over the world have been invited and are participating
For this year's edition, the Design Schools and Universities – ECAL – Switzerland, Tongji University – China, Design Academy Eindhoven – Holland, School of Design/ Pratt Institute– USA – will conduct a 'Round Table' on Thursday April 20th at the SaloneSatellite Arena. "I'd appeal everyone to come to visit and see young designers' creativity and International Design Schools and Universities answering the question: 'Design: where are you going?'" tells Marva. "Design Schools/Universities: Building the (im)possible. Process, Progress, Practice" is the theme for this year's SaloneSatellite.
The individual contributions of each institution and person will help to draw up an ideal collective map of design visions that will signal the challenges we are likely to encounter next and how to tackle them from the point of view of design and its teaching. "Salone del Mobile has been created in 1961 to promote the export of Italian furniture, and this has always been its mission. Proof of it is that in these two past decades, Salone del Mobile was brought to NYC, Moscow, and Shanghai," Marva informs, discussing the success of the event.
Speaking on the expectation and the hype building up to Salone del Mobile and SaloneSatellite, Marva states, "You can see innovation, sustainability, and all the new techniques and materials. This is the success of this incredible worldwide event." Technically it's the 26th anniversary of SaloneSatellite. Marva's baby is all grown up, but is it cultured or callow, only time will tell. But if you are a young design enthusiast, who's finding it tough, maybe a small phone call with the 'old lady of design' will provide you with the right motivation to continue.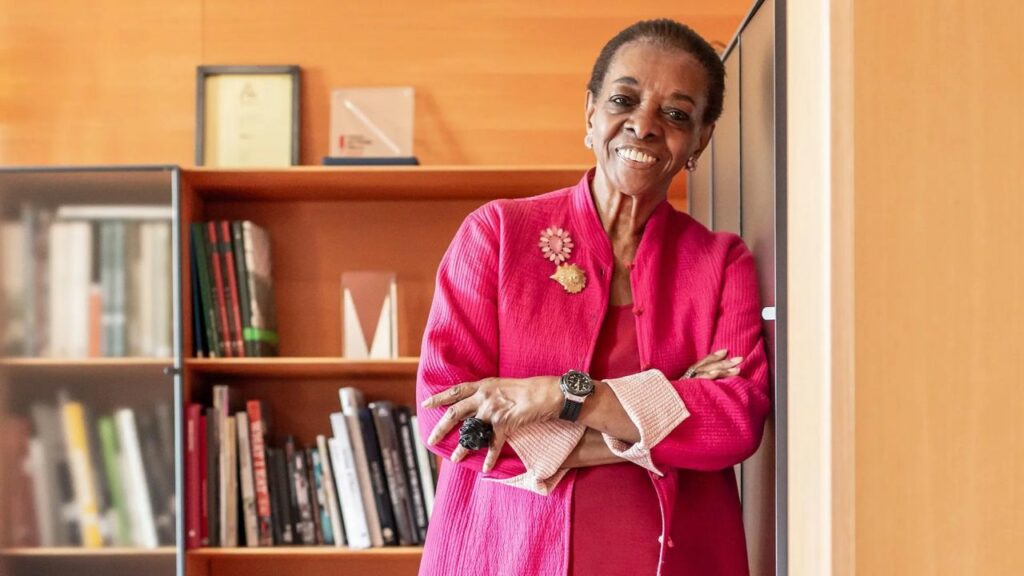 Often hailed as the mastermind behind the world's largest design fair, Marva is not just an inspiration for budding designers or the 'Mama of SaloneSatellite,' she is also an outspoken friend to thousands of undiscovered designers.
In 2014, she received the 'Premio Compasso d'Oro alla Carriera', the oldest and most coveted prize in the world of design. Even years later after receiving the accolade, she mentors and curates the event and if you call her, she'd pick the phone with utmost humility and invite you to the SaloneSatellite.