There is nothing more calming than falling asleep in one of the amazing treehouse hotels. Living in a treehouse is the best opportunity to get away from the city and connect with nature. Like us, if you ever dreamed about sleeping in a treehouse, then check out these 20 most amazing treehouse retreats around the world that offer stunning scenic views and a cozy night's sleep. We hope our collection will inspire you for the next vacation!
Treehouse Point- Preston-Fall City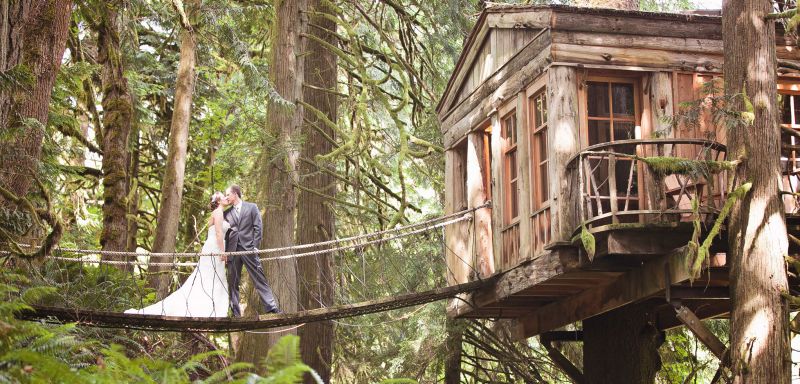 Treehouse Point is beautifully constructed treehouse village situated amid forest alongside the Raging River. This is a great escape from everyday stress for classy families, couples and friend groups. This private event center and overnight retreat is a perfect spot for celebrating engagement, wedding birthday and business parties in a different style. You can book this dreamy abode directly from the Treehouse Point website.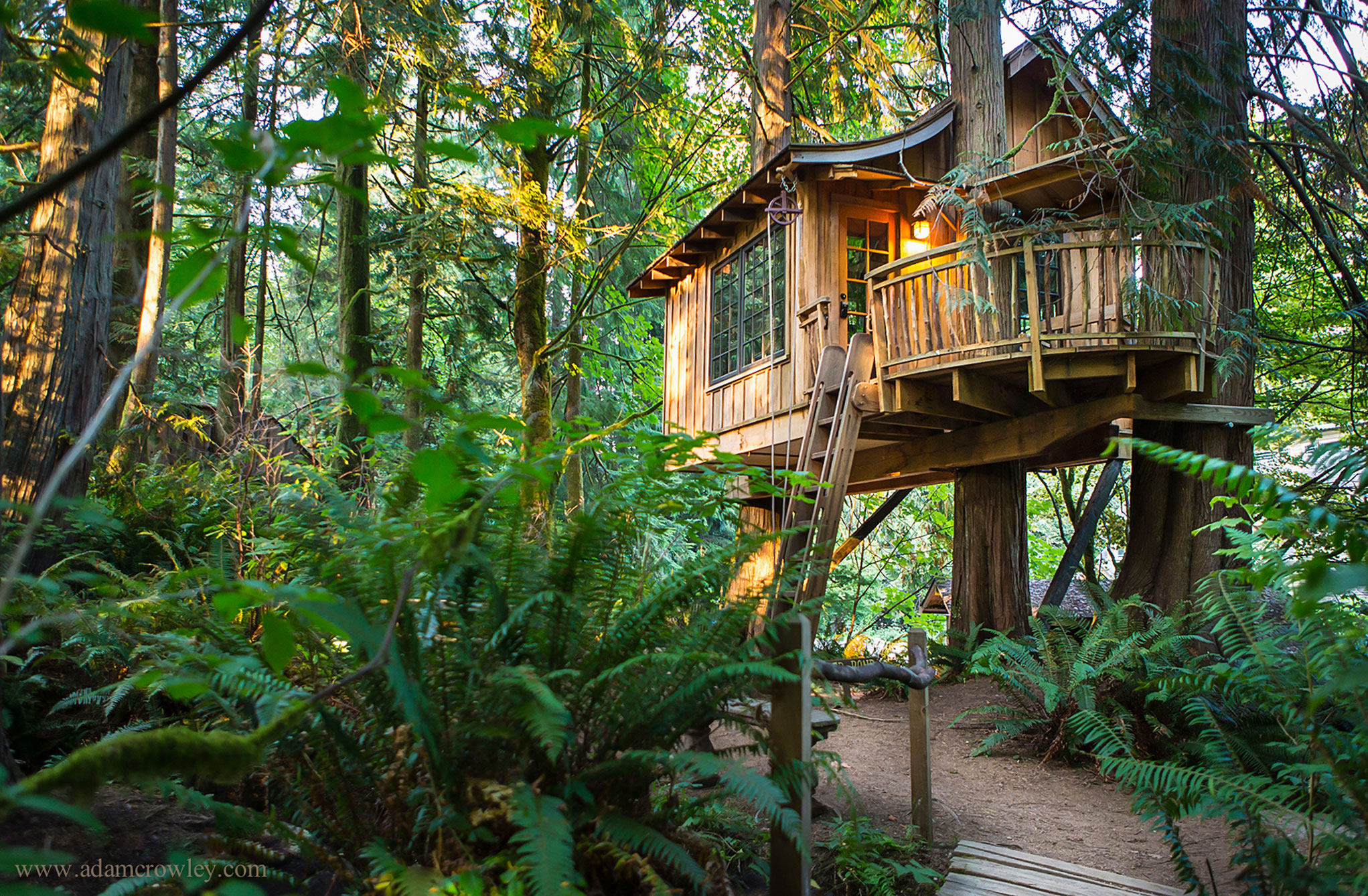 Treehouse M on Mount Qiyun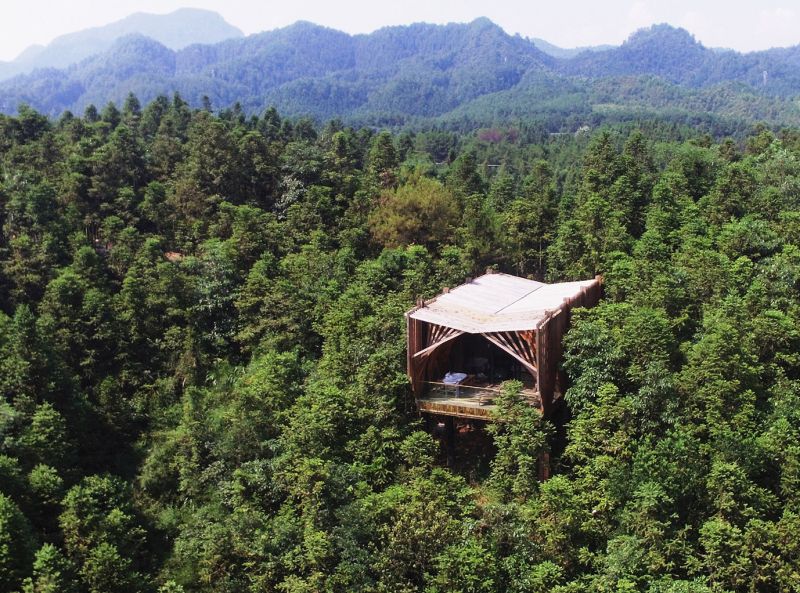 Treehouse M is designed by LanD Studio in a dense forest of Qiyum Mountain. It is built to provide couples an intimate and cozy space surrounded by splendid scenery of Qiyum Mountain. House's exterior is made carefully using traditional Chinese designs with contemporary interpretation. Living in the house, you will be the owner of a luxury living room, bedroom, bathroom and a small dining corner, which is enough for couples to take pleasure of their personal time.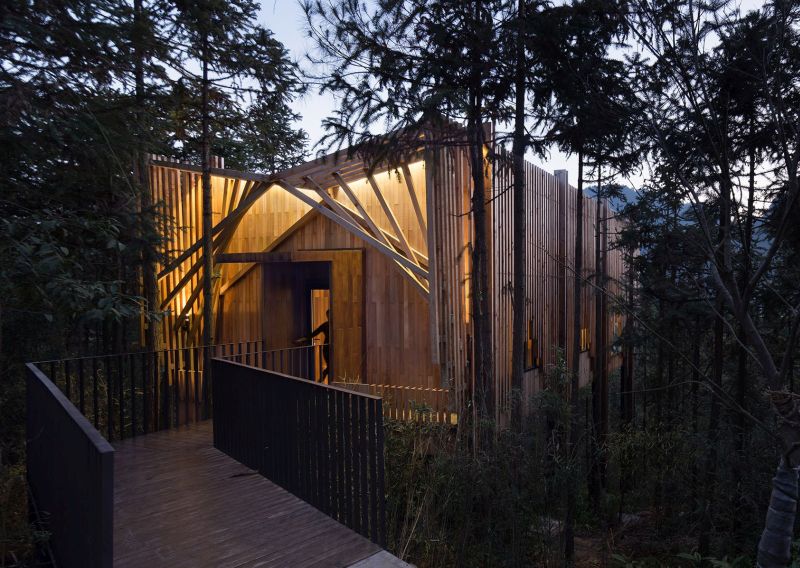 Modular bamboo hotel by Penda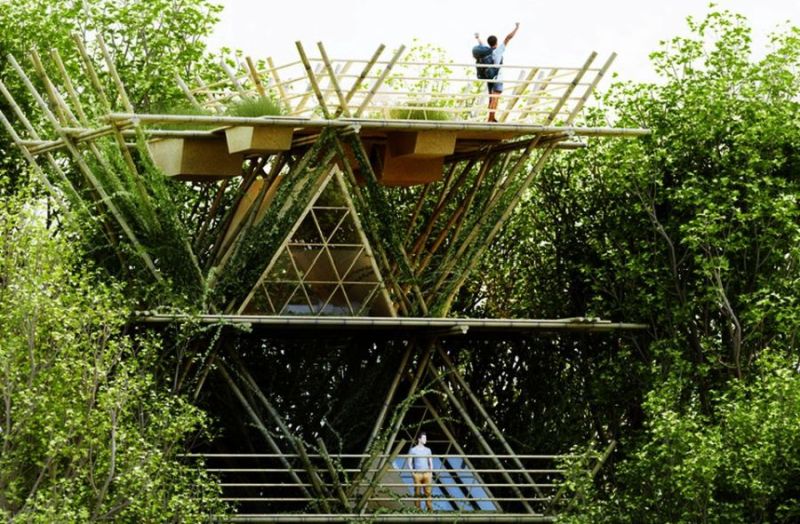 It is just not a treehouse, but a huge bamboo hotel amid high green trees. This is really architectural gem that was constructed in Vienna and Beijing with natural materials, for The Legend of Tent Competition in China. This eco-friendly tree hotel provides every luxury for a comfortable living. You can anytime go and enjoy this eco-friendly abode surrounded by green lake.
The Bird's Nest- Sweden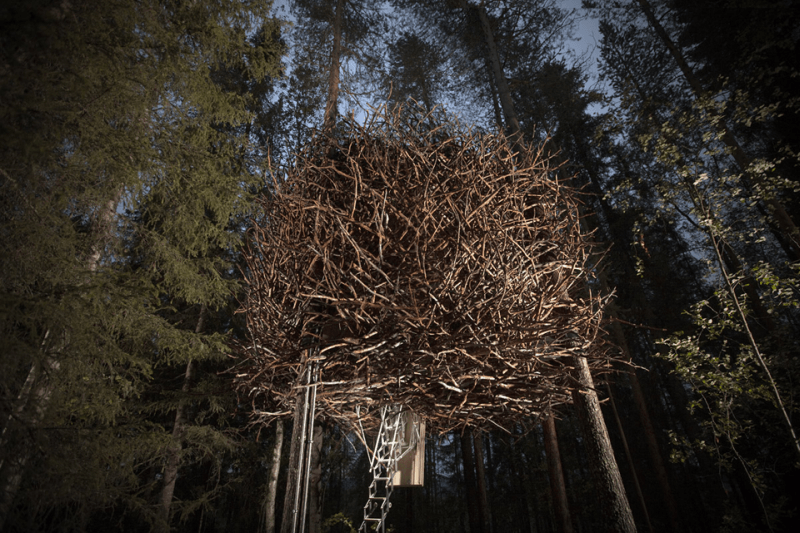 Live in this bird nest and be a part of the surroundings. The Bird's Nest treehouse by Inrednings Gruppen in Sweden is magical abode that comfortably accommodate families with two kids. The exterior of the home is nothing more than a gigantic bird's nest. On the other hand, interior is spacious enough to provide every amenity that is required for a comfortable living. You will able to book this unique treehouse for your family at just $164 USD.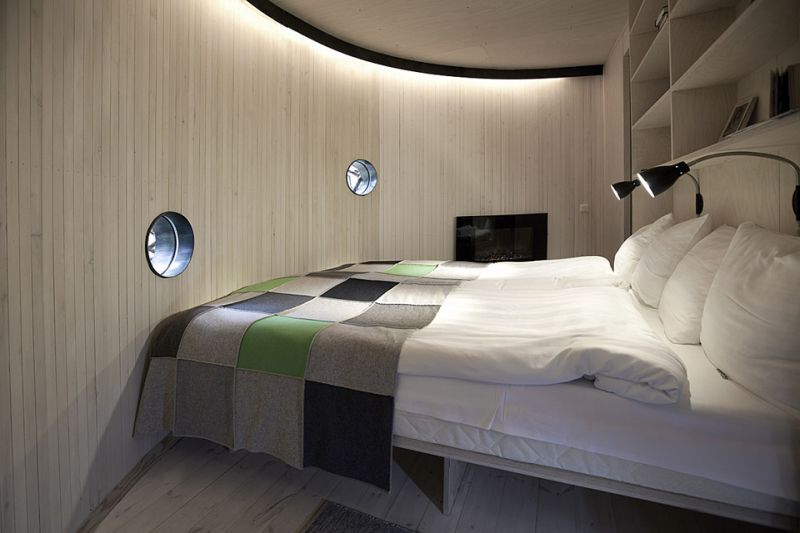 Multi-level Treehouse- Devon, UK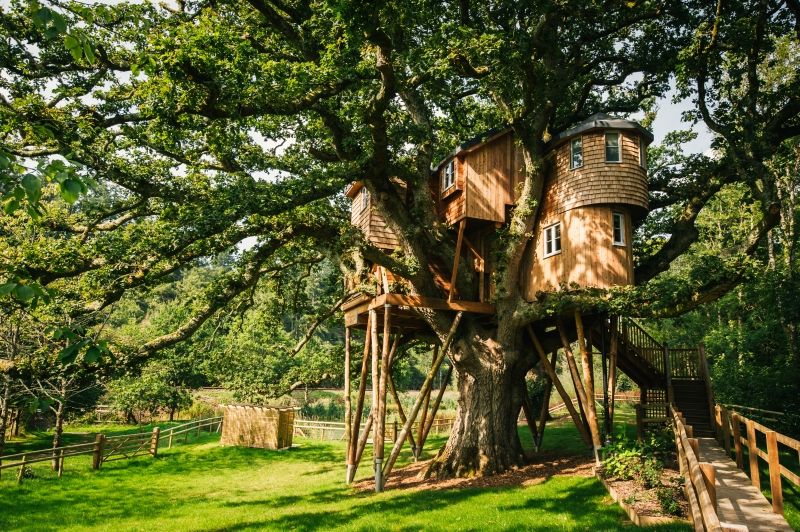 Nothing is more exciting than living in a luxurious mansion atop 200 year old oak tree. Yes, you can experience it for real in the Multi-level Treehouse on the grounds of hotel Fox and Hounds in Devon, UK. The treehouse is marvelously nestled, six meters above the ground on the branches of an oak tree. The whole apartment is fully furnished with oak-hardwood-furniture. Equipped with all luxurious facilities, the dwelling offers a king-size bedroom, kid's bedroom, bathroom, kitchen, lounge area and a large terrace. It is a perfect retreat for small families with the price tag of £245/night (approx. $417 USD).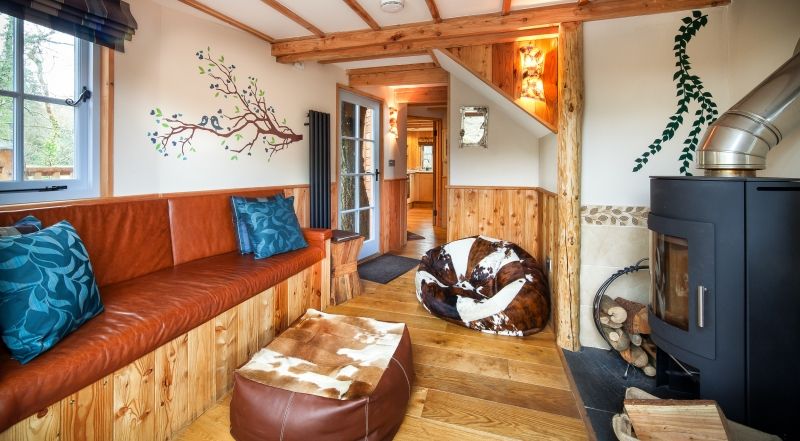 Meisters Irma treehotel – Italy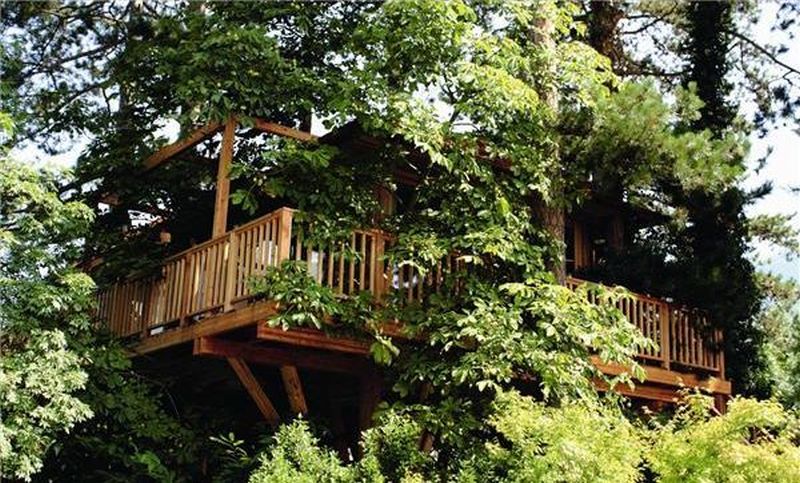 Meisters Irma treehotel is located in the commune of Merano, North Italy. The dream abode is magnificently erected among green trees bounded by picturesque view of landscapes. The whole structure of the treehouse is constructed using fine quality woods, and the interior is furnished with classy furniture. This luxury dream mansion is specially built for couples who want to spend quality time in an isolated location. Stay in this magical treehouse only by paying €197 (around $258 USD) for per night.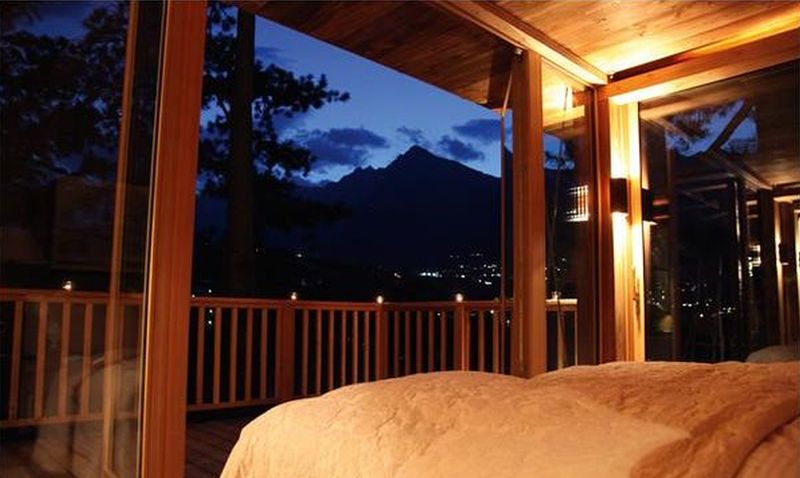 Charred-timber treehouse by Snøhetta- Sweden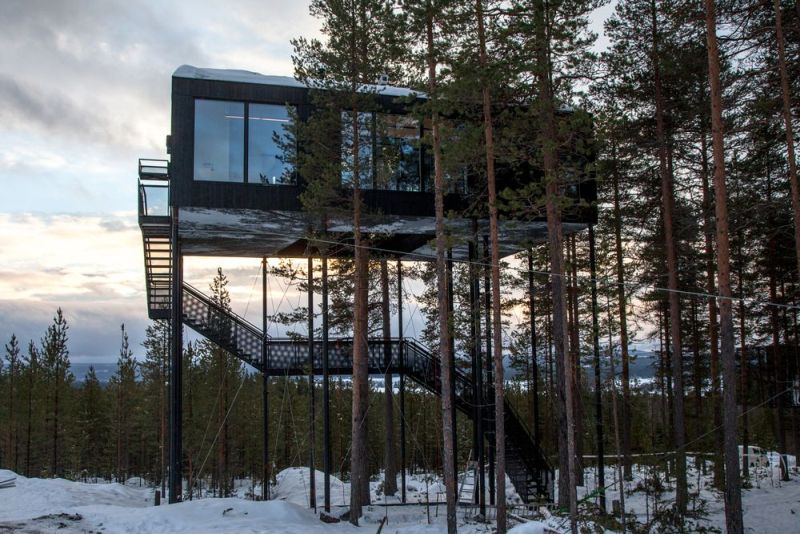 Charred-timber treehouse by Snøhetta is located amid the pine forest in Swedish Lapland. It is positioned 10 meters above the base in the crown of tall pine tree, supported by 12 columns. The treehouse features two bedrooms, a lounge, a bathroom and a netted terrace, that comfortably accommodate 5 guests. Sitting on netted terrace, you can enjoy Northern Lights and delightful views of beautiful pine forest, covered with white snow during winters. This treehouse is an ideal stay for both summer and winter vacations.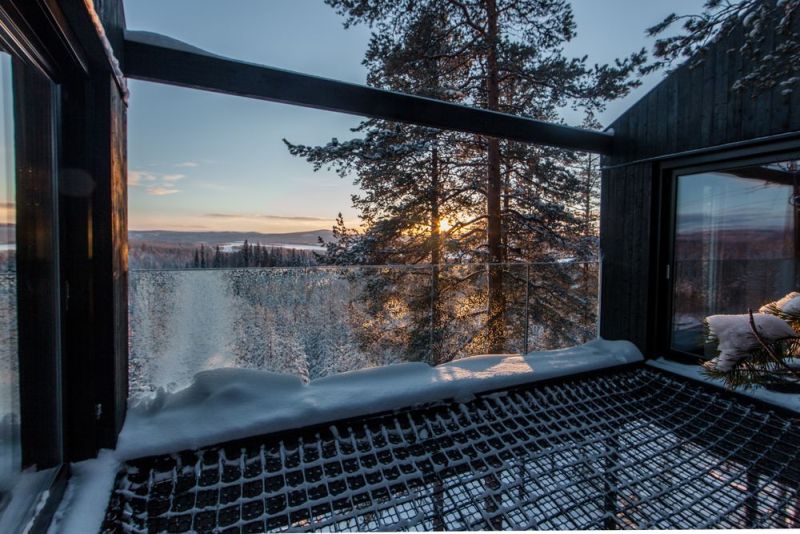 Keemala- Thailand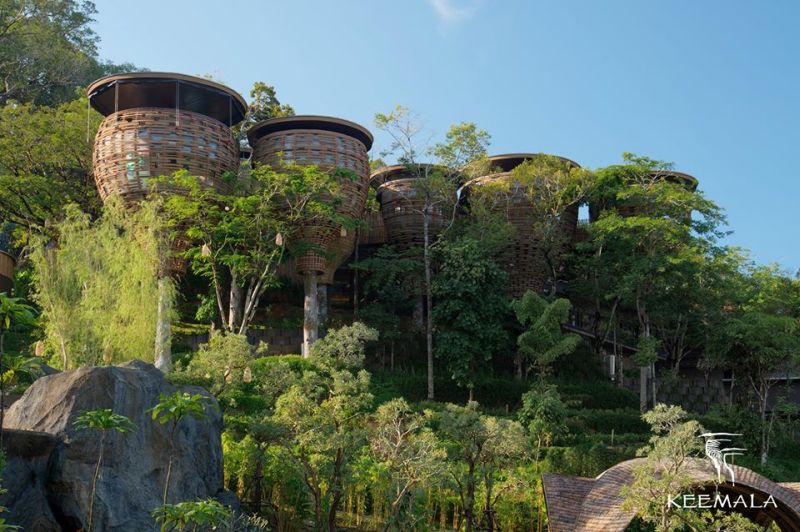 Stay in the magical collection of treehouses and villas nestled in lush Thai forest. The Keemala is Thailand's most exotic resort that is located near the sights and sounds of Phuket beach. It features seven luxurious treehouses that are created with Thai craftsmanship. Along with the pleasant scenic views, you can enjoy specialty of Thai food and resort's world famous spa treatment. You can book with the resort by directly contacting the owners.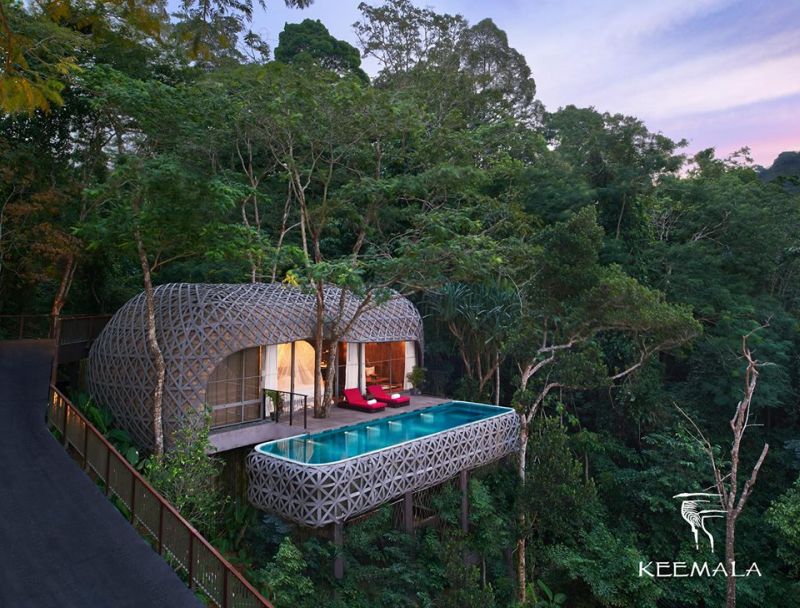 N°1 in France by Les Ormes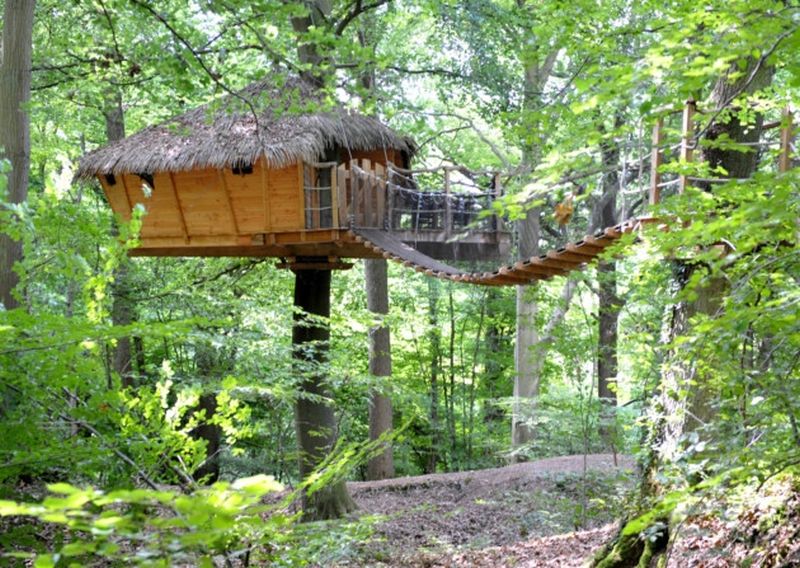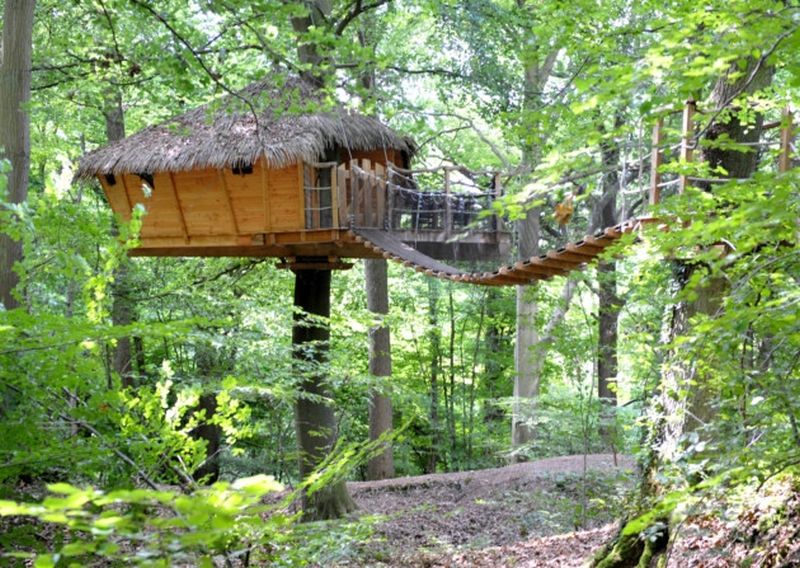 N°1 treehouses are situated at the heart of the 200-hectare park of Les Ormes. There are 30 wooden sheds in the park, three of which are hung on 9, 13 and 19 meters high trees. These three treehouses are a typical accommodation for the couples who are looking for a private spot for their honeymoon. You can own these treehouses for minimum one day at €195 (approx. US$214).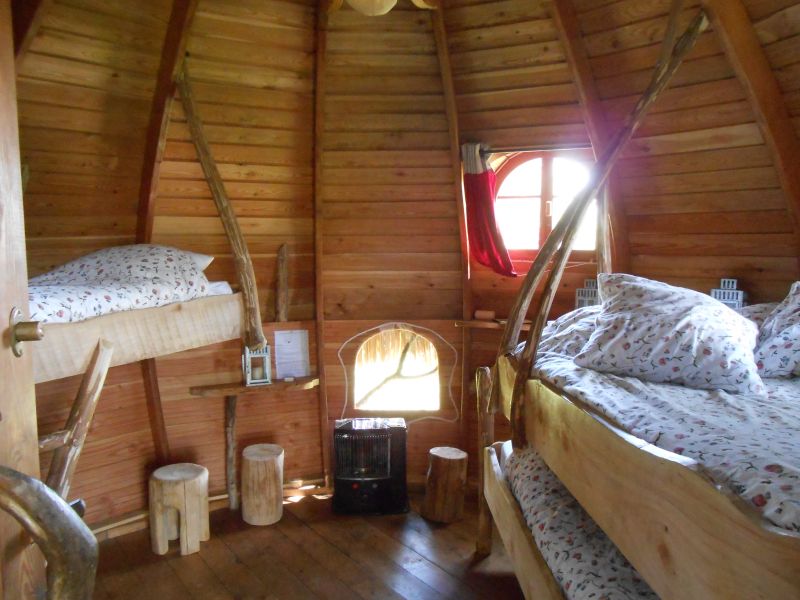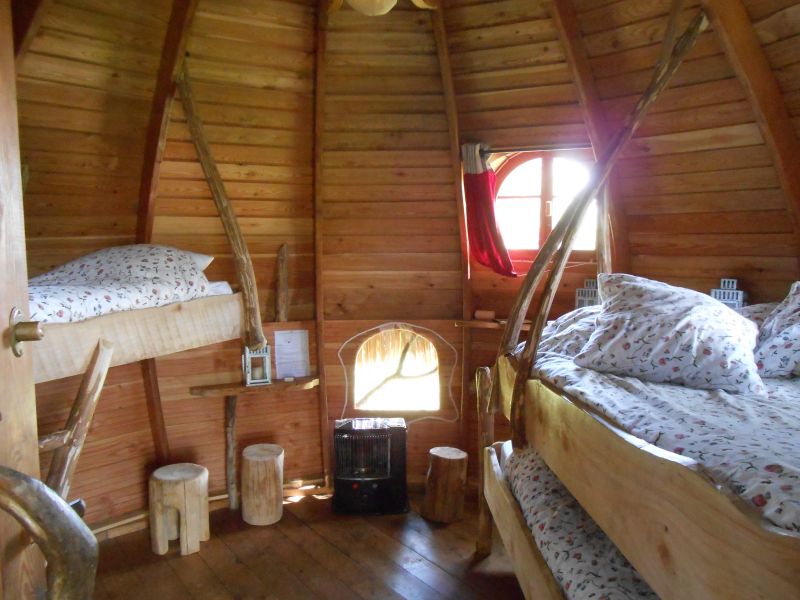 Playa Viva, Oceanfront treehouse – Mexico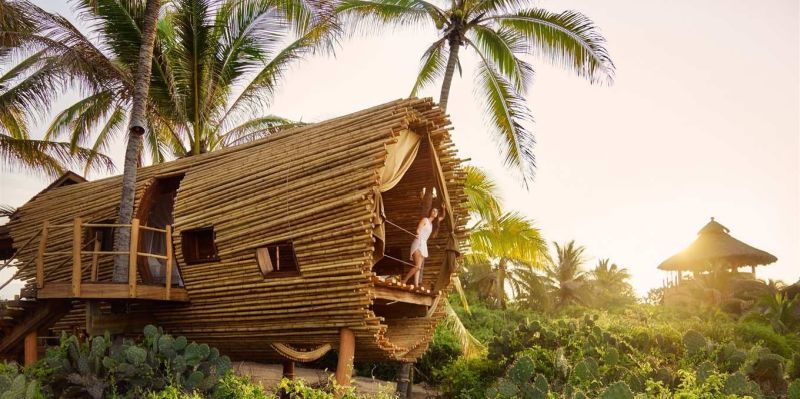 Live in a minimalist tiny house on a beach side, which is built 6-feet above the ground amidst high palm trees. Playa Viva is an eco-friendly resort located in Juluchuca, Mexico offering clear views of the beach. The award-winning private treehouse is specially constructed for nature lovers to enjoy their time around serene oceanfront locations. Staying in Playa Viva, you will get luxurious comfort like a 5-star hotel. You can book a night in this amazing treehouse for minimum US$620.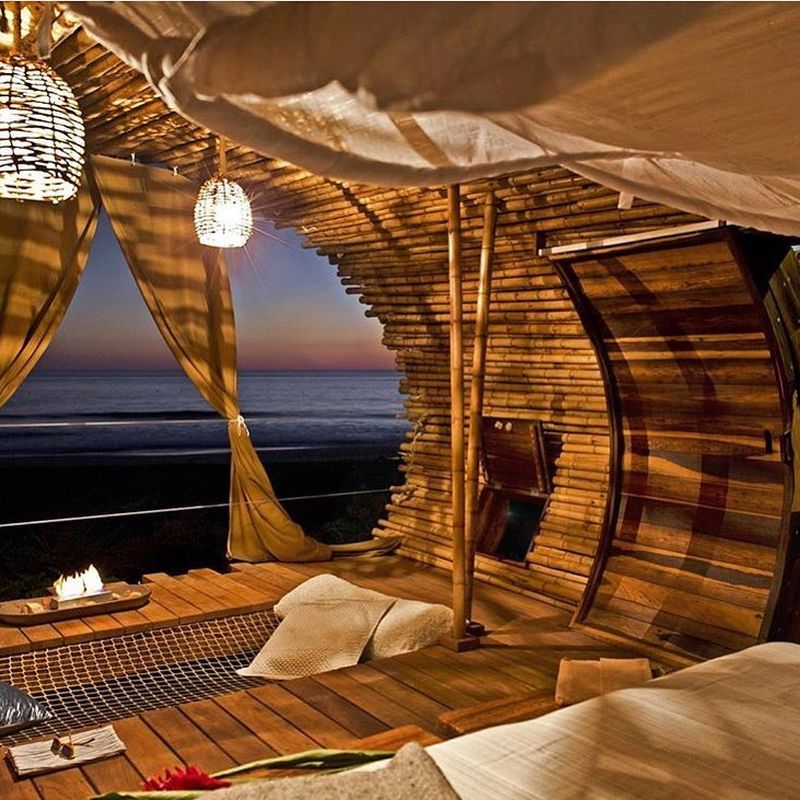 Tham & Videgård Arkitekter-Sweden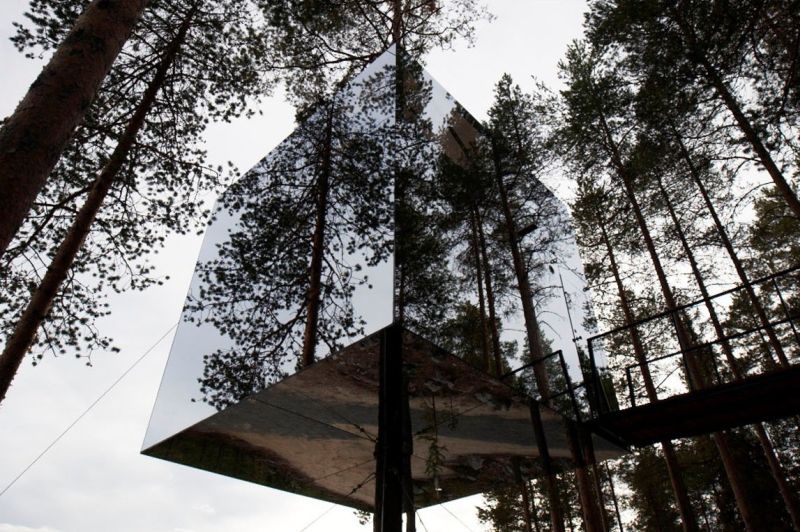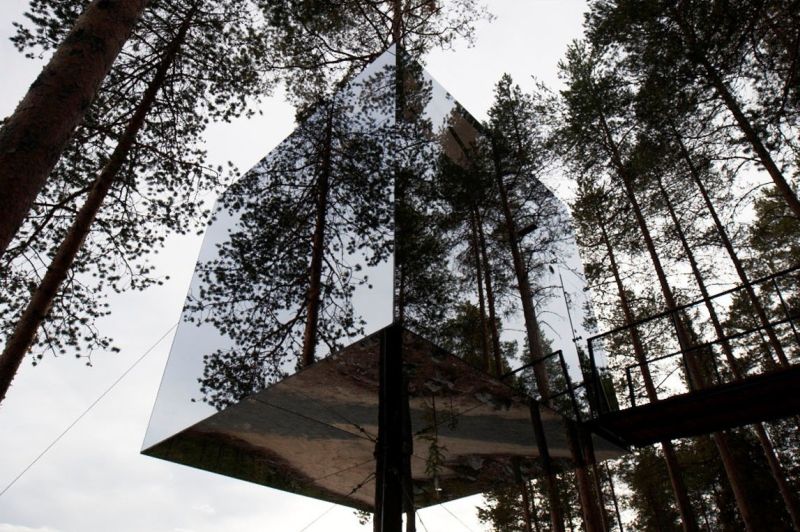 Tham & Videgård Arkitekter is a lightweight shelter up in the woods of Harads, Sweden. The square box home is clad in mirrored glass, and looks beautiful when it reflects the surroundings and the sky, creating a camouflaged refuge. It is perfect getaway for couples who are looking for a magical space to spend some alone time.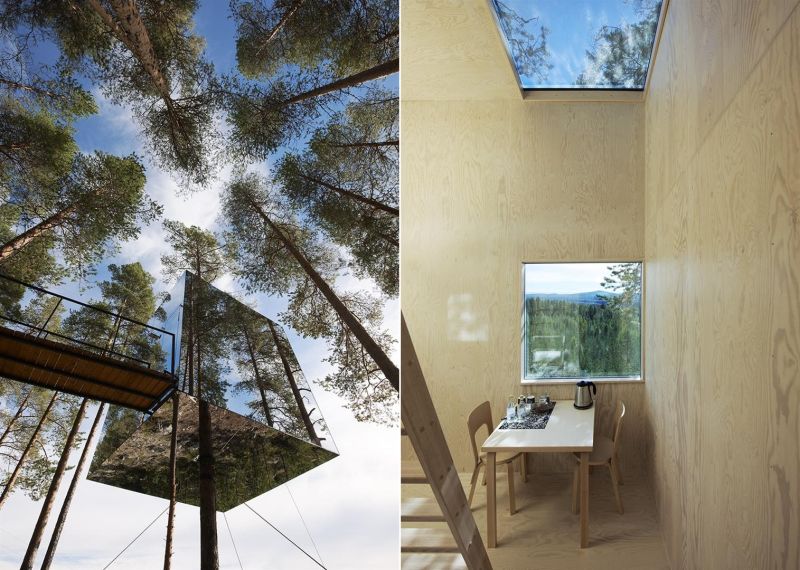 Chateaux Arbres treehouses – France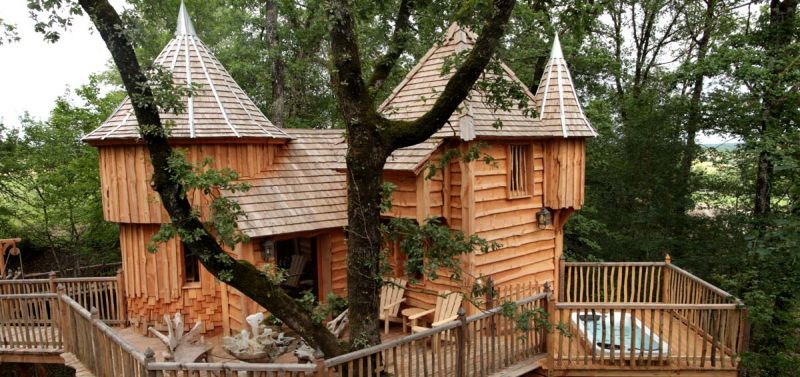 Chateaux Arbres features three treehouses, named Milandes, Puybeton and Monbazillac on the dense and mysterious treetops of France. All three house looks like a castle, which are all created using oak grove. Staying in any one of these three dream tree mansions, along with all luxurious comfort, you will get a personal outdoor Jacuzzi too. You can stay in the treehouse of your choice for a minimum cost of €240 (approx. US$263) per night.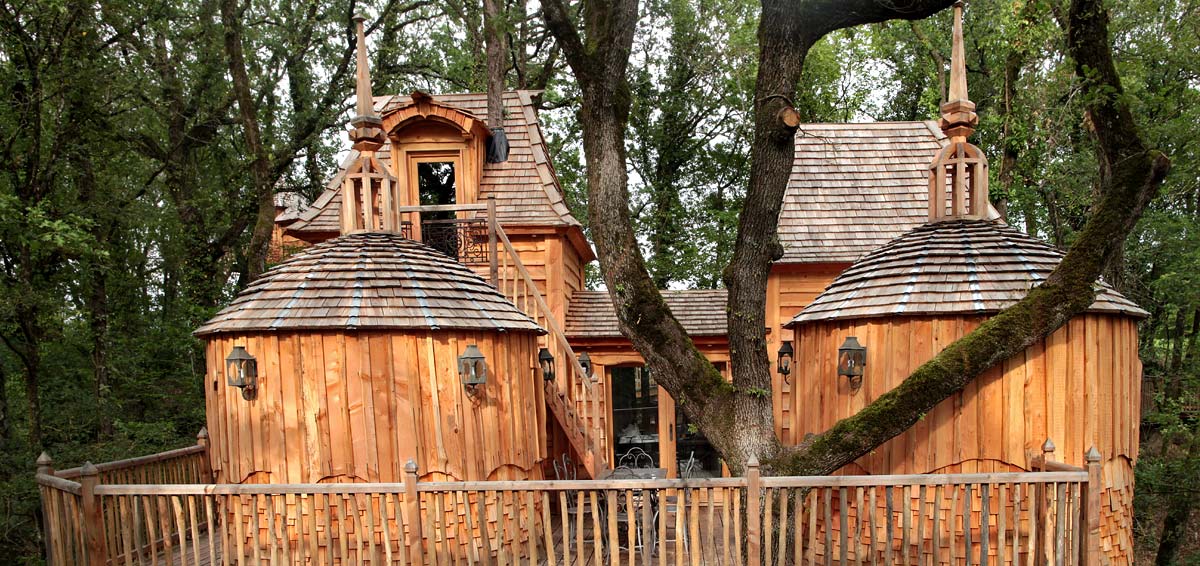 Silky Oaks Lodge River Treehouse- Australia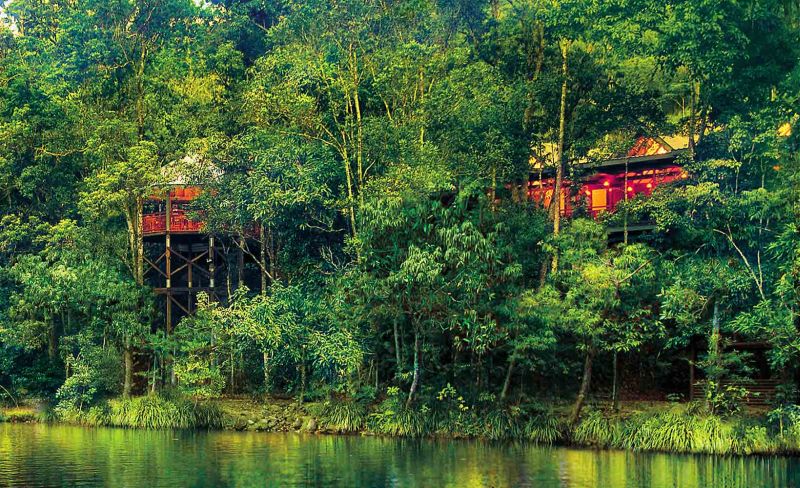 Step into the secret luxury world of the rain forest. Silky Oaks Lodge is an incredible resort in the jungle around Queensland, Australia's Mossman Gorge River. This treehouse features a king size bedroom, living area, bathroom and a balcony overlooking the river. Polished timber floors and interior furniture make the treehouse stylish and comfortable. You can book this mansion directly from Silky Oaks Lodge website.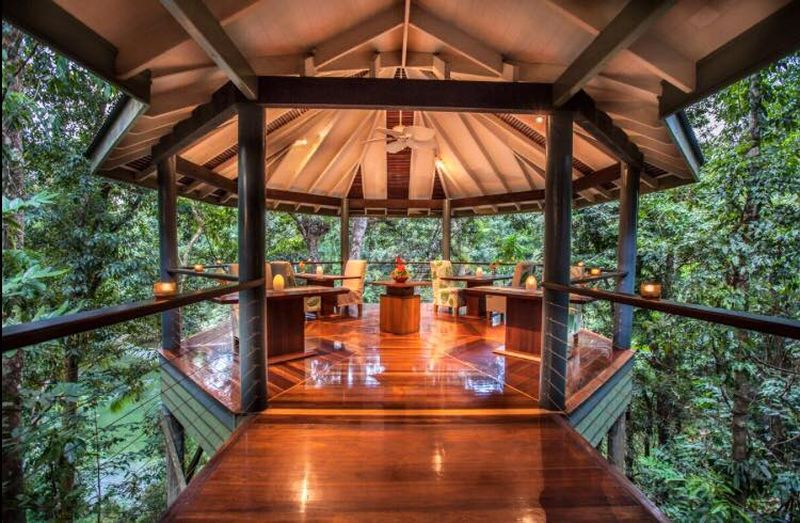 Cabanes Als Arbres- Spain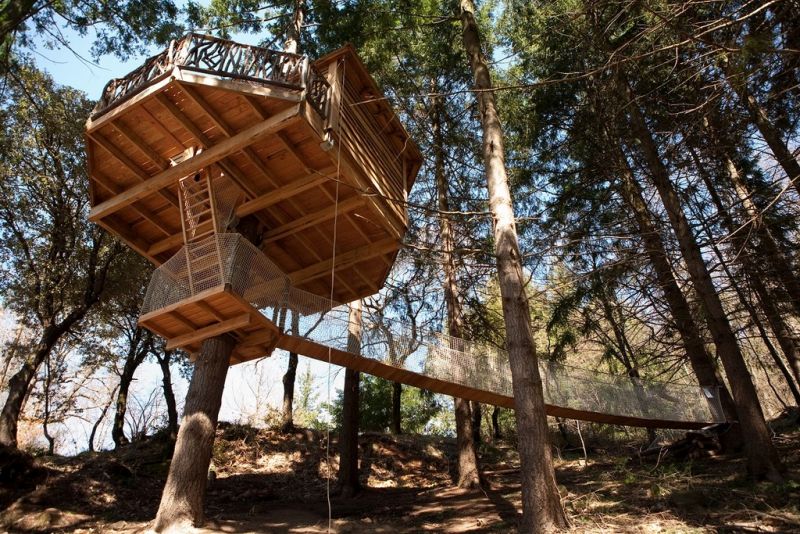 Cabanes Als Arbres is a small little hut perched on a pine tree in northeast of Catalonia. It is basically a honeymoon resort that is beautifully constructed using wood. It features a luxury bed, bathroom and a deck from where you and your soulmate together can admire delightful scenery of the mountains. The price per night for this dream treehouse is US$143 with breakfast.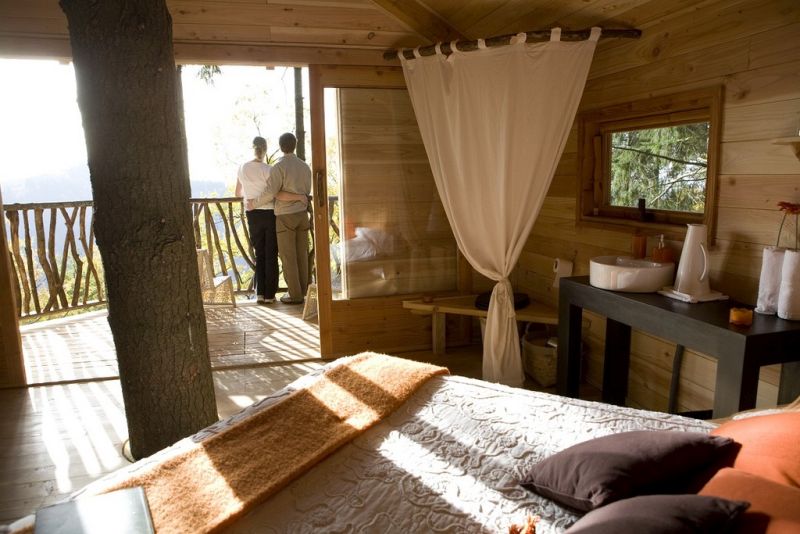 Robins Nest Treehouse by Peter Becker – Germany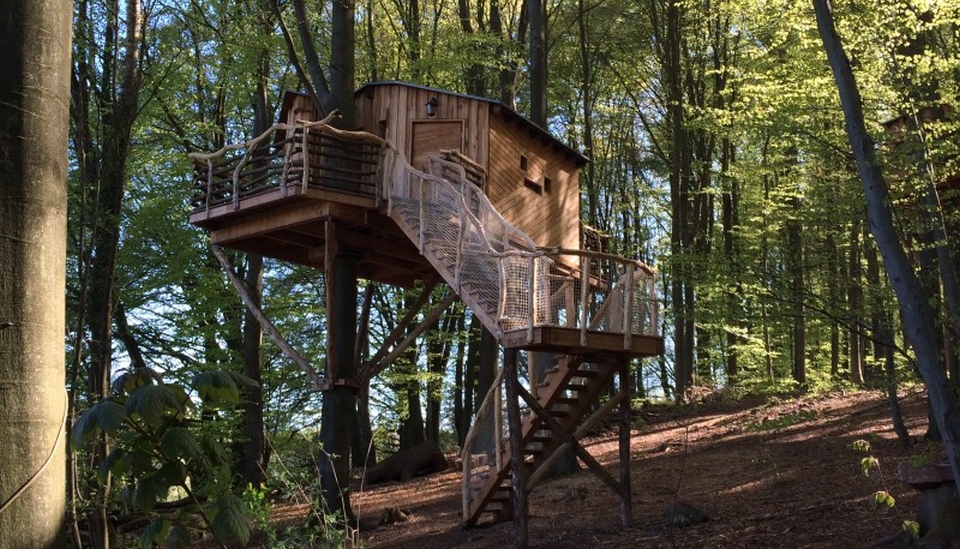 Peter Becker built Robins Nest Treehouse, in the forest of Hesse, Germany. It is just not a single treehouse, but a village of treehouses. The tree house village consists of seven small huts, four of which are built on the ground and remaining three on the trees. The ball-shaped treehouse holds four sleeps, while the other remaining two treehouses conceals eight sleeps. All three tree sheds are connected by the wooden bridge and equipped with a composting toilet. The charm of these three houses will be unforgettable for couples who are planning a romantic date night.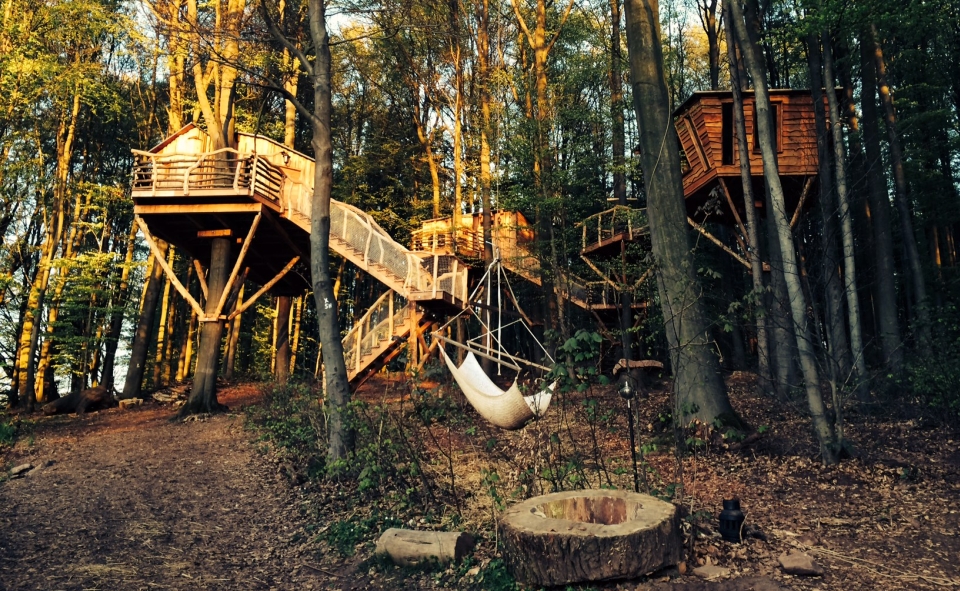 Lion sands Kingston treehouse-South Africa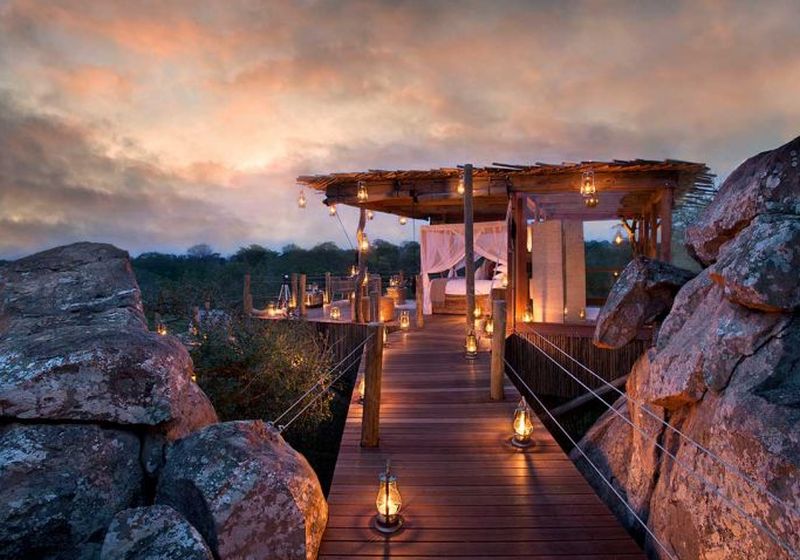 Located in the thick forest of South Africa, Lion sands Kingston treehouse lets guests experience the natural African wildlife—like lions, hippos, elephants, and giraffes. Made with wood and glass, the treehouse offers unforgettable views of African landscape. To top it off, its interior is beautifully furnished with outstanding furniture. The Kingston Treehouse is available for US$235 per person, per night.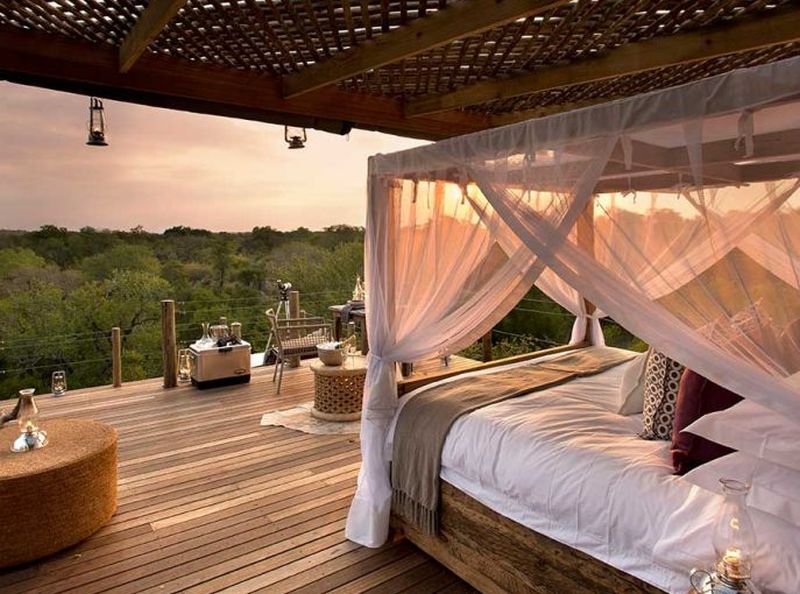 La Torreluna treehouse- Finca Bellavista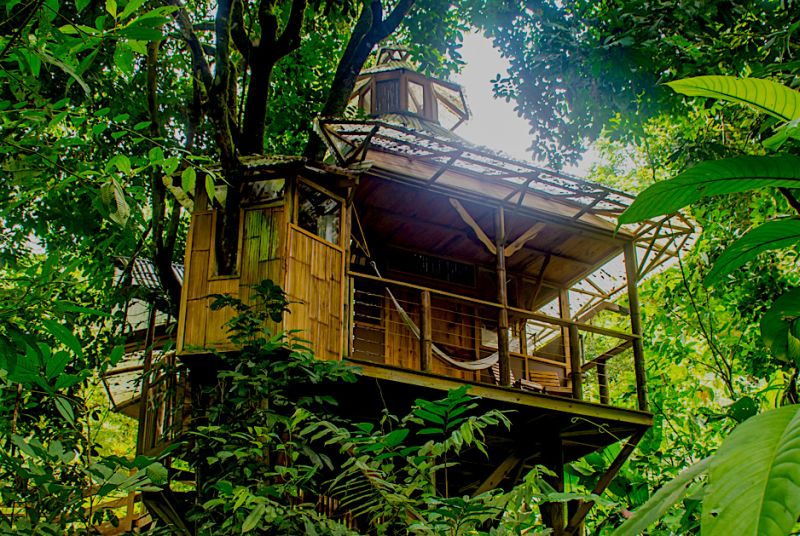 La Torreluna is a cozy treehouse at the community base camp of Finca Bellavista, Costa Rica. It is made up using bamboo, patio stone and fine quality woods. The abode offers two balconies, an outdoor hot water shower, a queen-sized bed, and a sleeping loft for children. The design of this dreamy mansion is earthy, that keeps you connected with nature. There is no electricity and kitchen in the house, so you have to cook your food on a campfire outside. Living in this naturalistic treehouse is an ultimate fun that you can get by paying US$125 per night.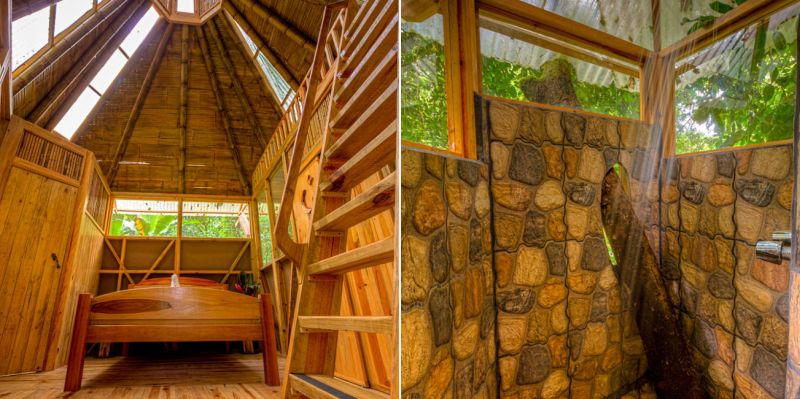 Free Spirit Spheres treehouse-Canada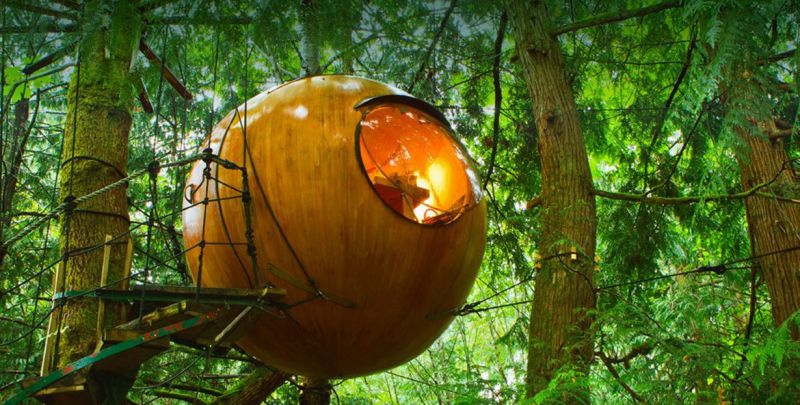 Eve, Eryn and Melody are the three Free Spirit Spheres treehouses situated near Qualicum Beach, Vancouver Island, Canada. These small spheres are the real treasures on the planet for couples and a family with two kids. The dwelling in a natural forest environment provides exceptional living experience and privacy to couples. You can stay in this unique abode by paying $175 USD per night.
Chewton Glen Tree House – Hampshire, UK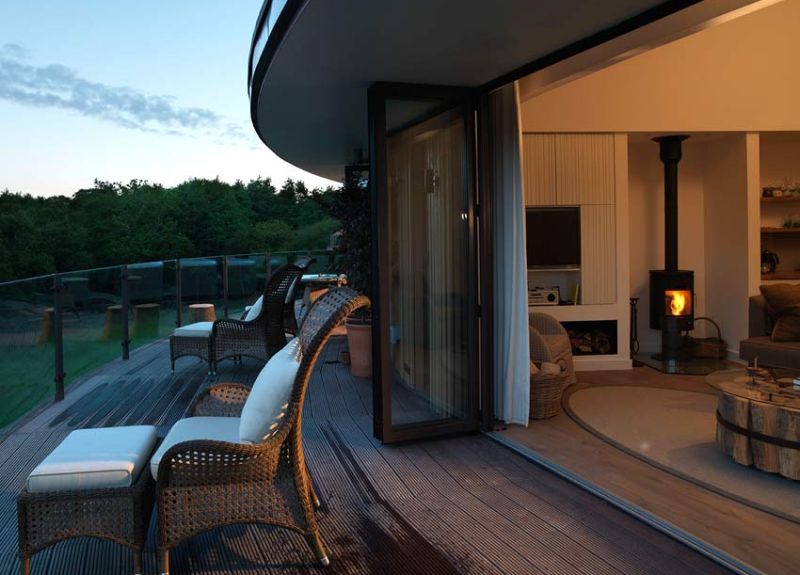 Hampshire' Chewton Glen Treehouse is situated 35-feet above the ground surrounded by charming green trees. It is perfect retreat for families offering up to eight sleeps (including accommodation in loft area for children), bathrooms in each suite, spa, private kitchen and a large terrace. The minimum price of this grand luxury treehouse is £2,100 (approx. US$2726).
Campsite with Human Nest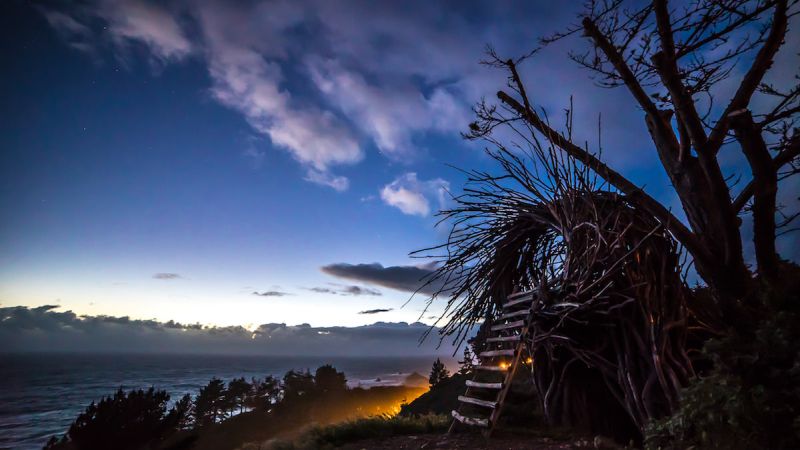 If you like doing something adventurous, then the Human Nest treehouse near a campsite is perfect abode for you. However, this human nest is not at all luxurious. Jayson Fan designed this unusual woven wood-art treehouse to give people an amazing feel of sleeping like a bird in the nest. Staying here you will only get a place to sleep in the cocoon with your partner. The nest is not rain-proof, and in case it rains heavily, you can place a tent nearby for safe refuge. The beautiful nest costs US$175 minimum for two nights.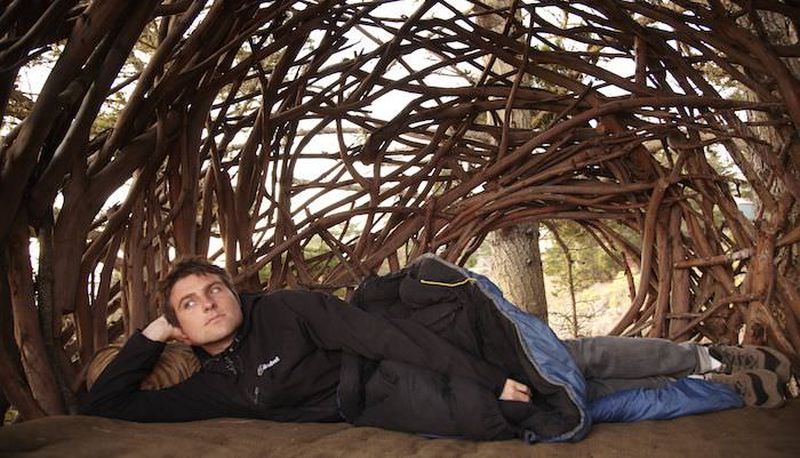 Comments