Located on a farm in a private bamboo forest, the Alpaca Treehouse in Atlanta is one of the most sought after vacation rentals on Airbnb. The stunning accommodation featured on Treehouse Masters Ultimate Treehouse VI 2018.
It has a unique elevated design and plenty of windows to provide occupants an opportunity to connect better with nature and wildlife.
Along with nature, the treehouse also enjoys a deep connection with history, which is visible through siding made from 120-year-old pine, roof designed with reclaimed barn tin, pine floors recovered from a church dating back to 1905, century-old French doors and multi-colored beaded board.
The interior is also furnished with antique elements, which together make it a vacation destination worth visiting, especially for architecture and woodworking enthusiasts.
The structure is elevated 15-feet above the ground that maximizes the possibility of panoramic vista. A beautiful living room, a bedroom with two beds to sleep four people, bathroom with a composting toilet and reclaimed washbasin, and a wrap-around deck, from where you can catch glimpse of cheerful llamas, alpacas, hens, and other pets lazing around in the farm, completes the character this place holds.
The Alpaca Treehouse like every other treehouse has common amenities including a small fridge, Keurig coffee maker, air conditioning and heating systems to provide a home-like stay.
Also Read: 25+ Most Unique Airbnb Vacation Rentals from Around the World
The treehouse can be booked for $375 a night on Airbnb. If you want to spend a whole day watching llamas and alpacas, this should certainly be your next vacation destination.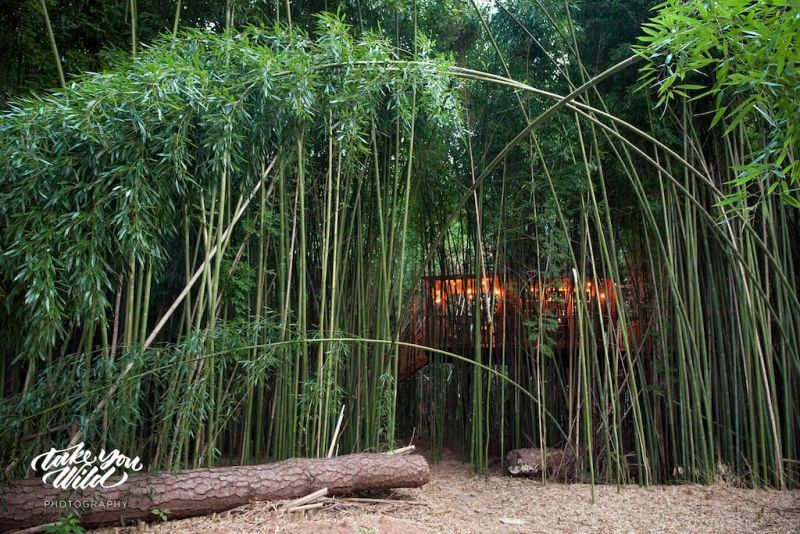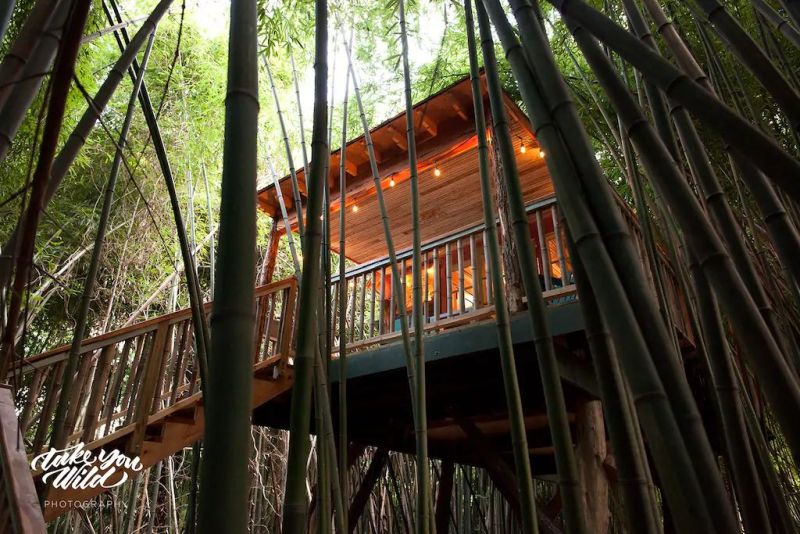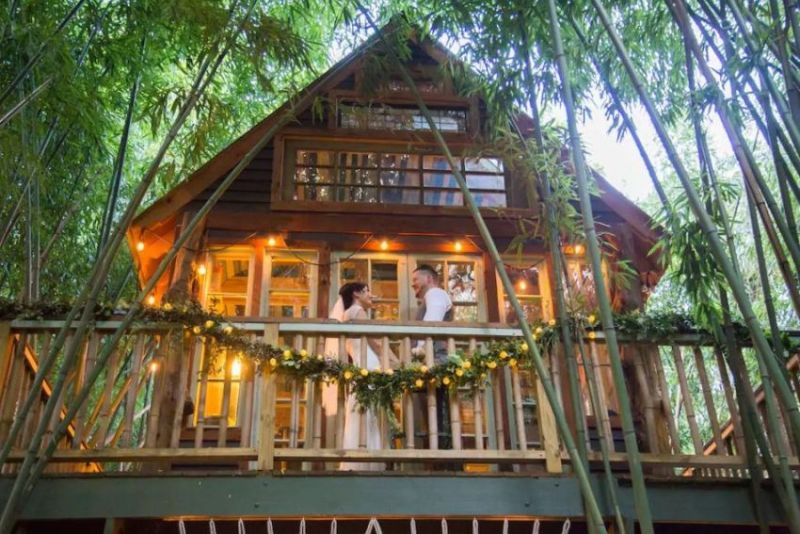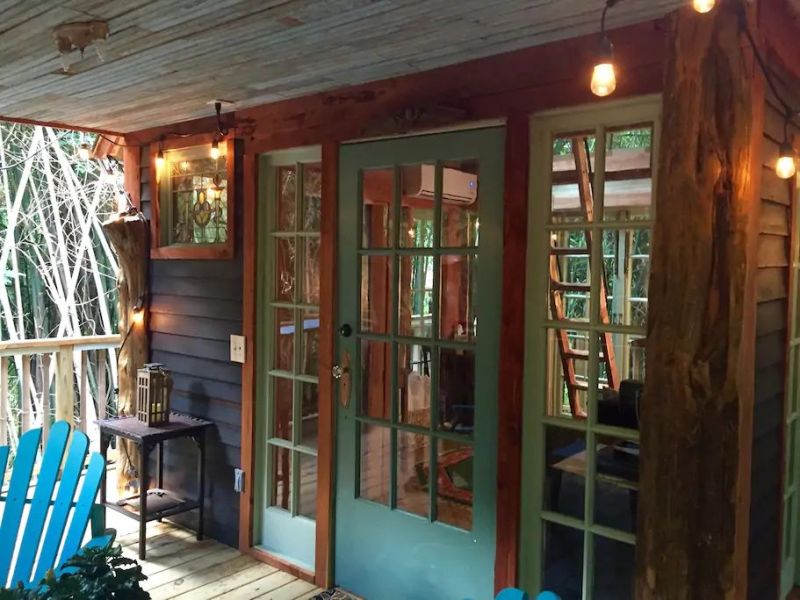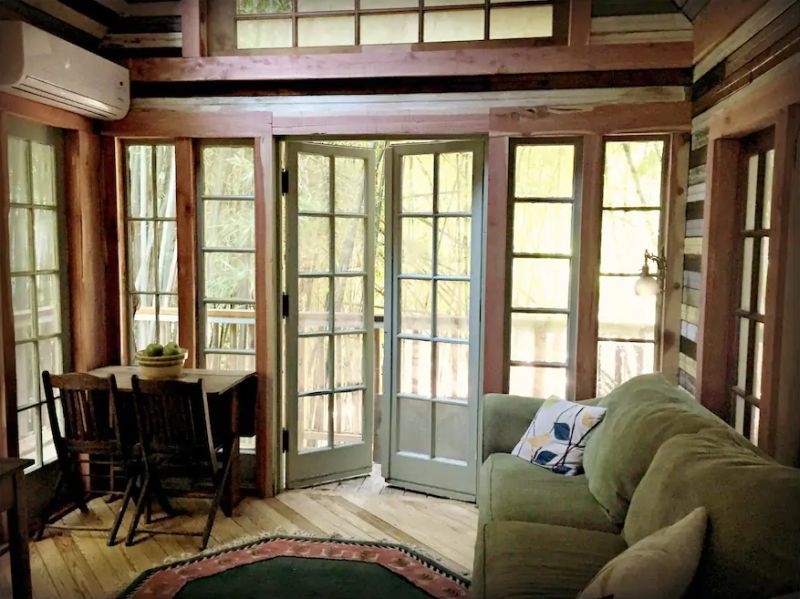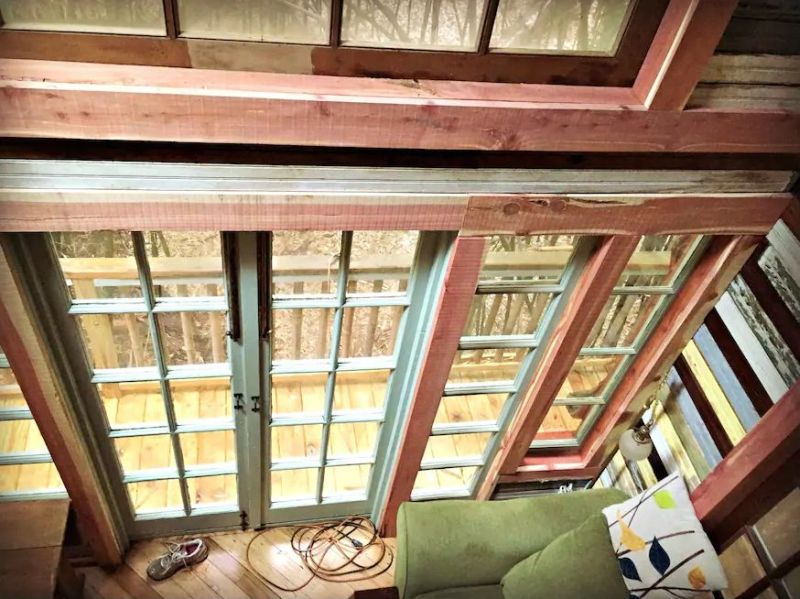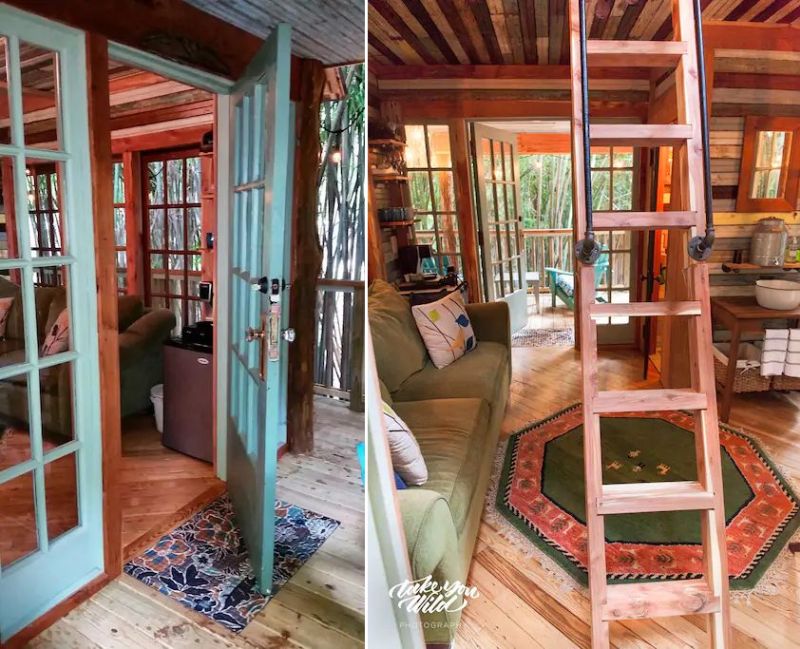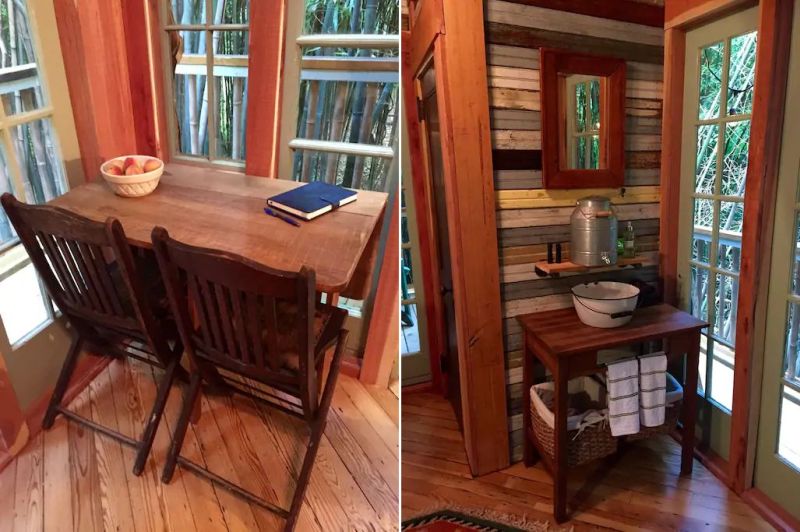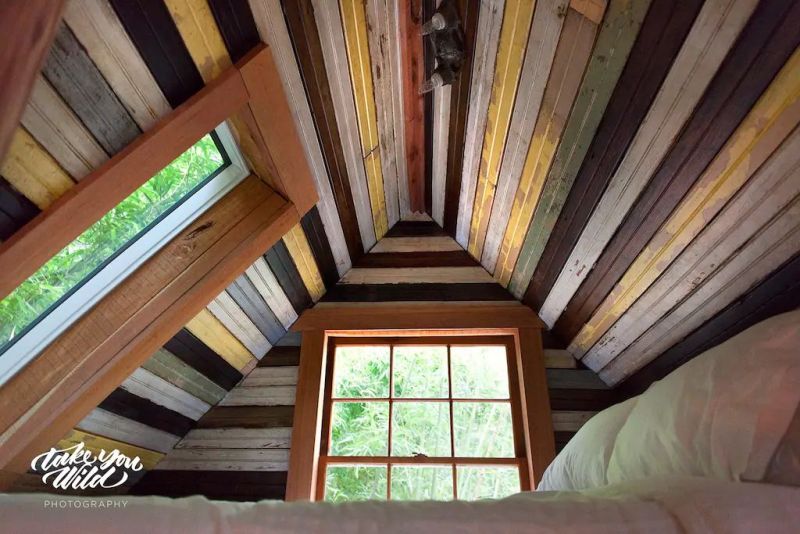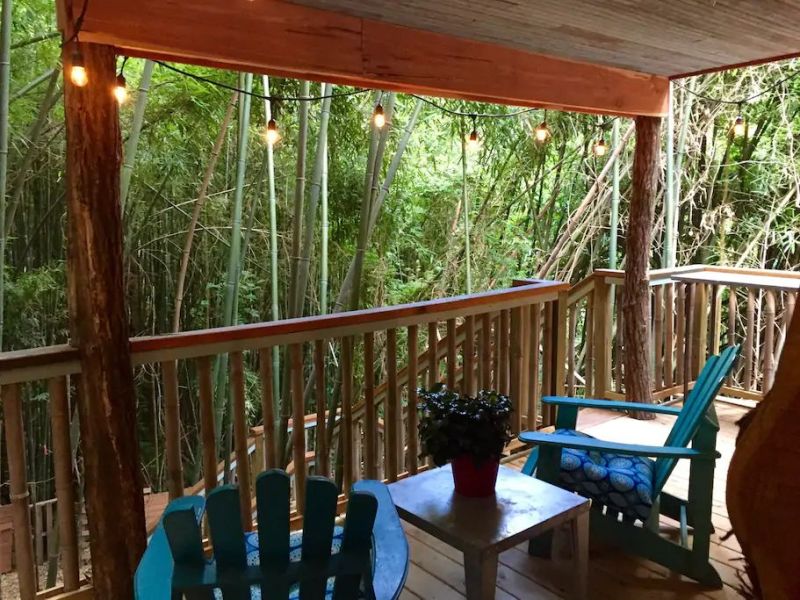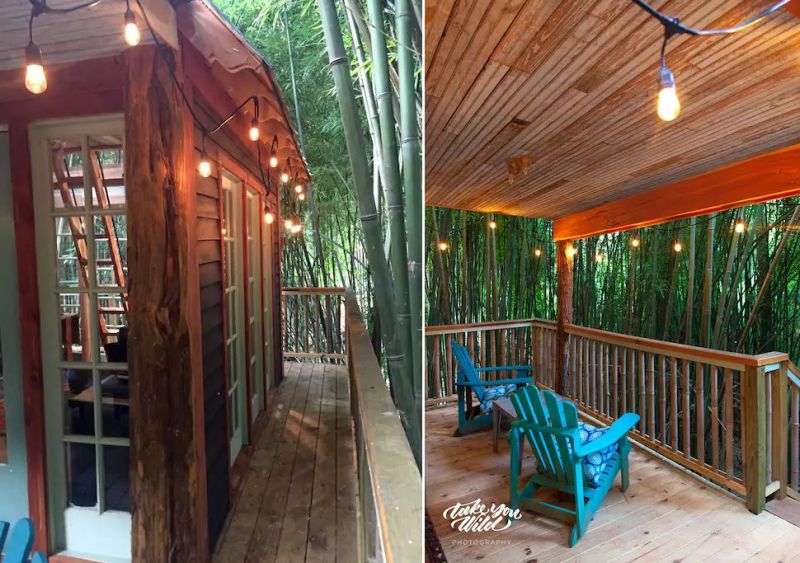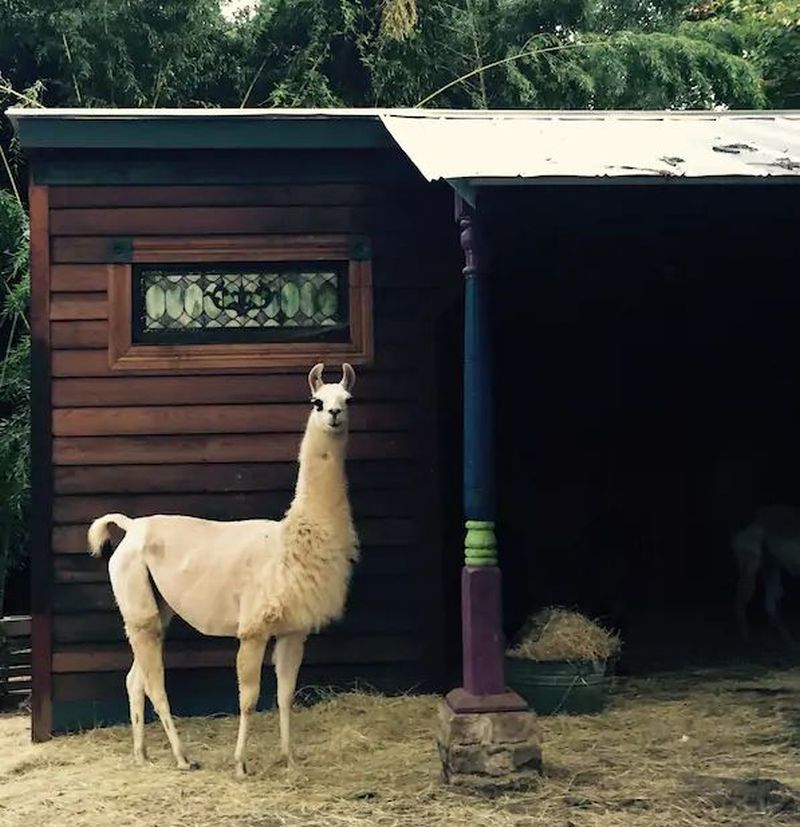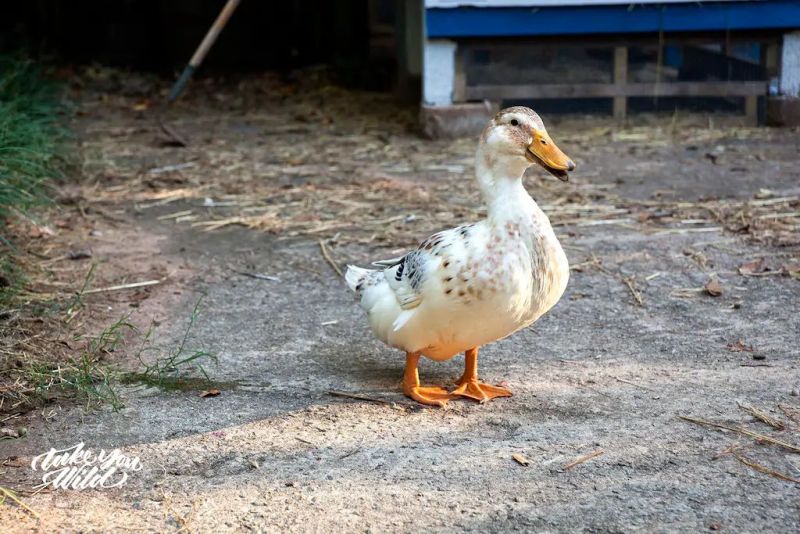 Via: AJC