Dreamy Tropical House by Kristie Wolfe is a 230-square-feet tropical treehouse situated amidst beautiful Fern Forest on the Big Island, Hawaii. It is also Airbnb's favorite tropical getaway destination, which is 15 feet above the ground and provides a 360-degree view of the captivating flora and fauna in the surrounding area.
Custom-built with wood and bamboo, this off-grid tropical treehouse includes a bedroom, kitchen, and a bathroom. There are munificent windows and doors, allowing natural light to deluge into the house. The bedroom has a queen-size bed and the back of the bed sports a 1970's vintage wallpaper, adding an essence of history to the room.
The house is built by Kristie with a plenitude of cooperation from her mother to make this project happen in just two months. The house also exhibits Kristie's DIY projects, like solar lantern chandelier, hanging rope light, rock sink and an amazing hanging bed situated in the lower portion of the house, which is made using a trampoline and rope.
The off-grid treehouse is entirely powered by solar power and the water used in the kitchen and bathroom is harvested from the rain falling on the rooftop. The house offers its guests adventure, comfort and luxury at an affordable price.
Also Read: A village of treehouses perfect for glamping
If you love peace and privacy, then this place is for you as it's located 50 yards away from the nearest neighborhood, and is 10 miles away from the Volcano National Park.
The house is listed on Airbnb for about $300 per night with certain precautions from the host to her guests.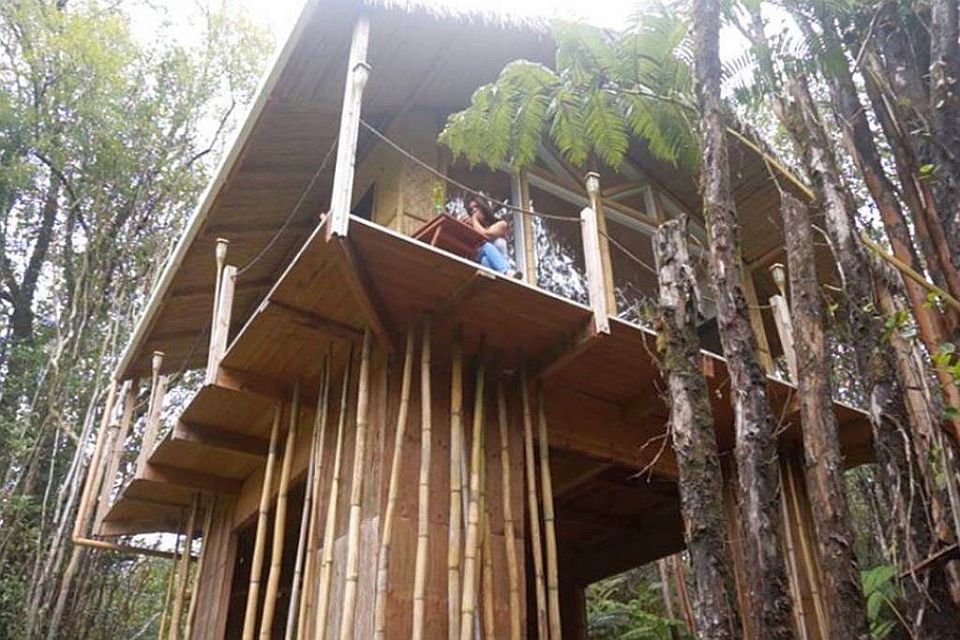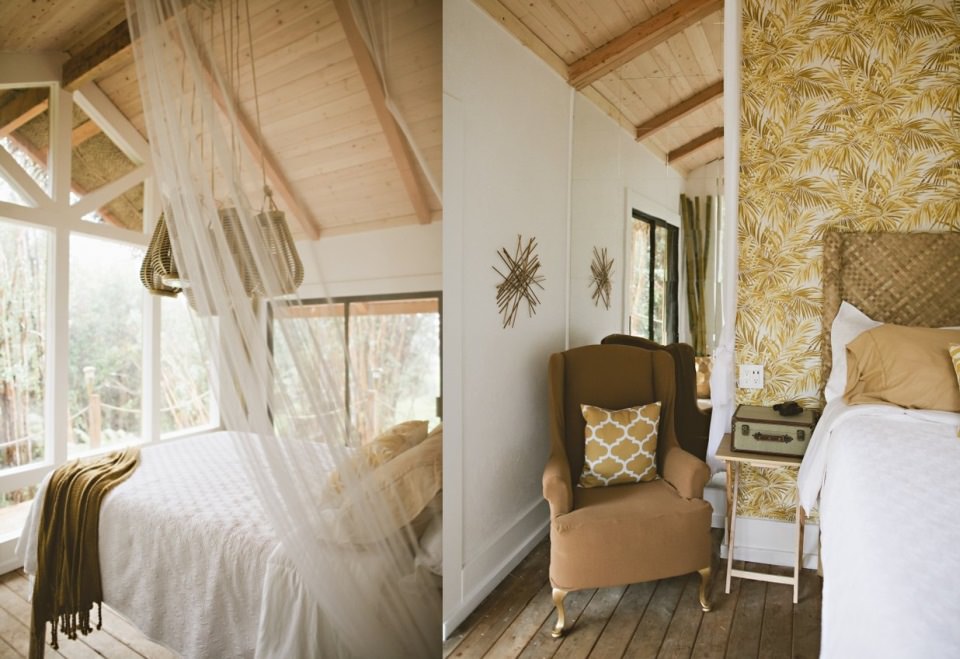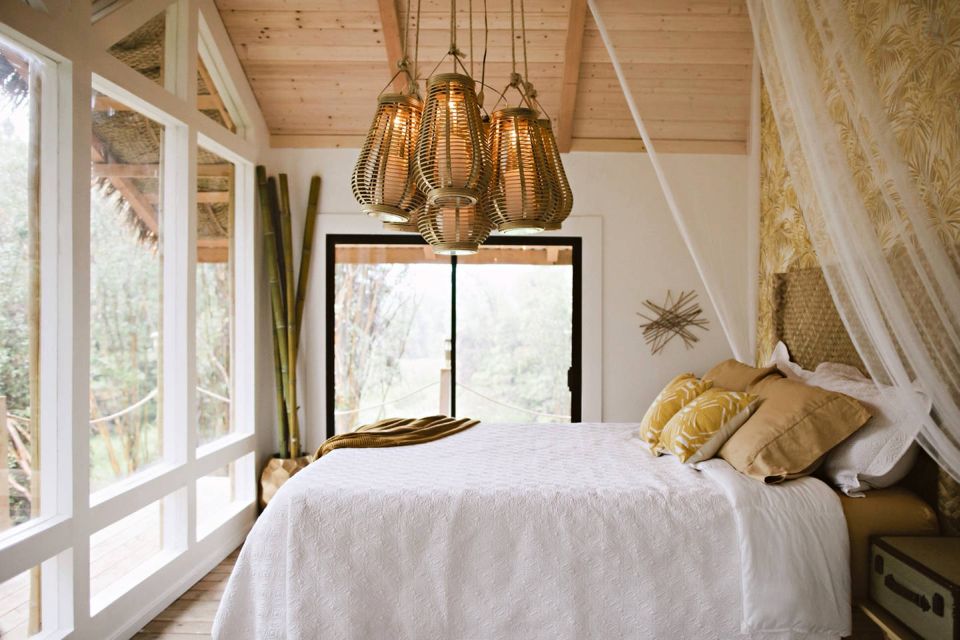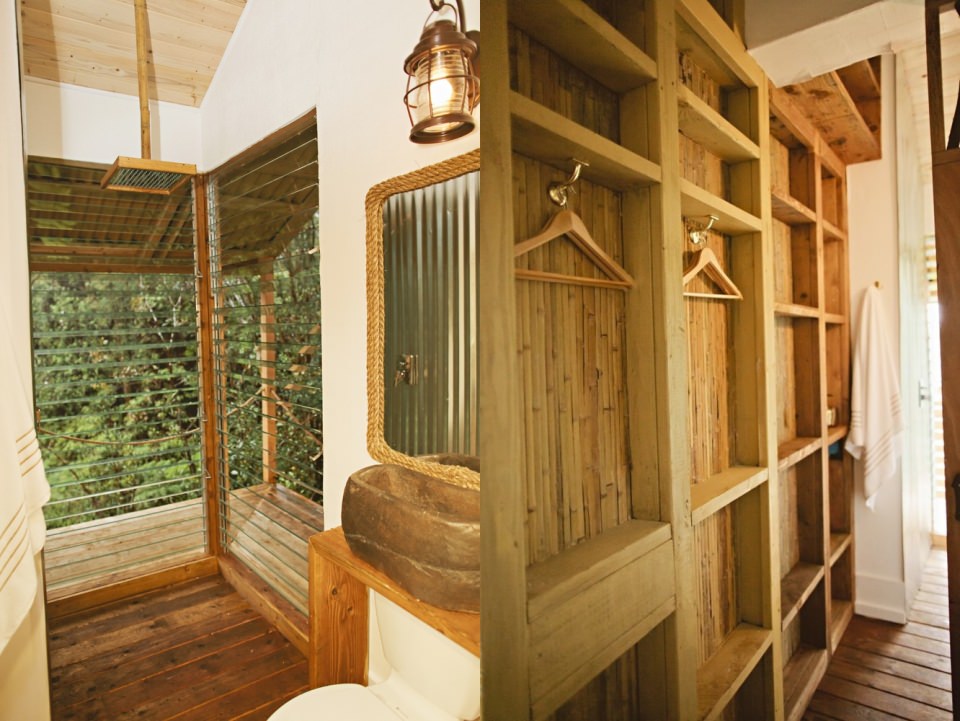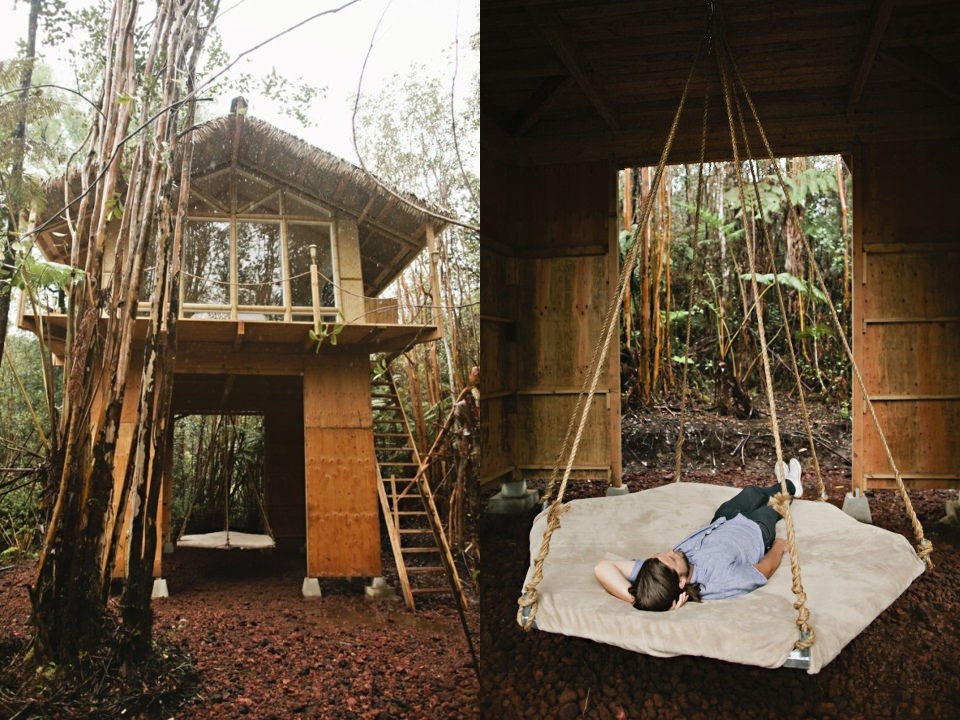 Via: Huff Post