If you ever dreamt of celebrating your birthday or having a night out in a treehouse amidst green forest, then Treehouse Point located near Seattle, Washington is the right place. You can choose from a number of treehouses at the nature resort as an event place or overnight retreat for special occasions of your life. Nearly all treehouses are suspended above the ground, but some are also elevated against trees and some are even perched around trees. Spiral staircases and long ladders leads to their front doors and make you feel that you are walking toward the sky. These treehouses provides ideal accommodation to connect with nature or celebrate important functions amidst serene woods. Some of the featured treehouses at the nature resort are listed below with brief information.
Bonbibi Treehouse
This treehouse is built between two trees, and a spiral staircase leads you to the main entrance. A glass door ushers you into a small bedroom accommodating a standard size double bed in the middle of glazed windows. Wall-mounted lights brighten the space adequately, although two swiveling lights are installed by the bedside for comforting visitors.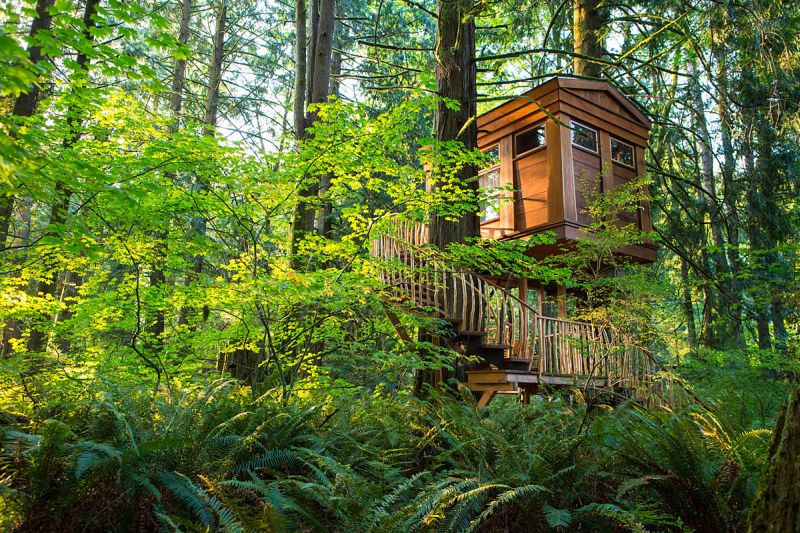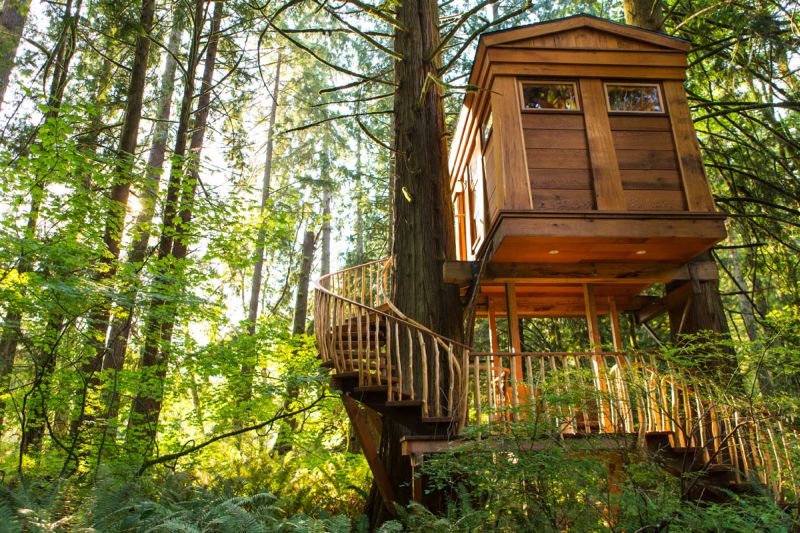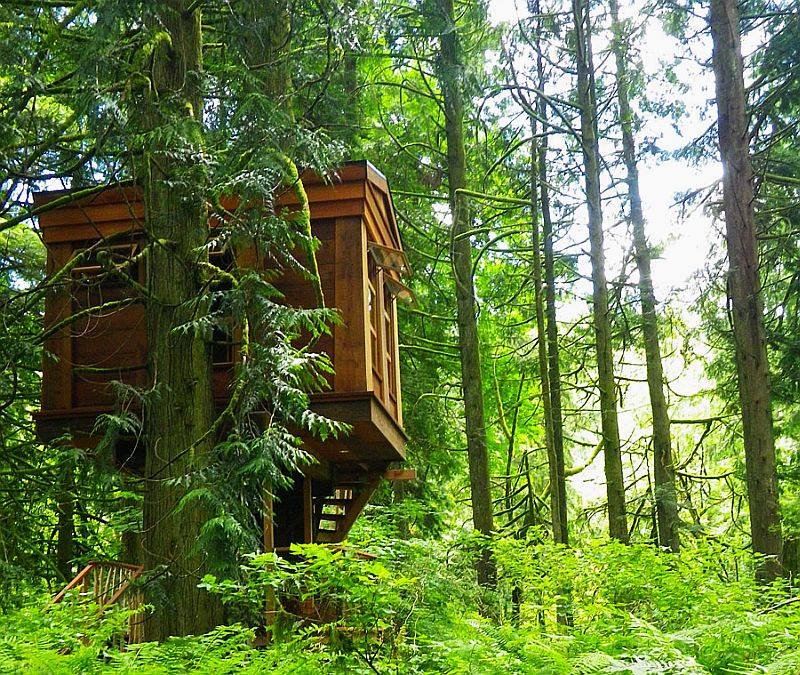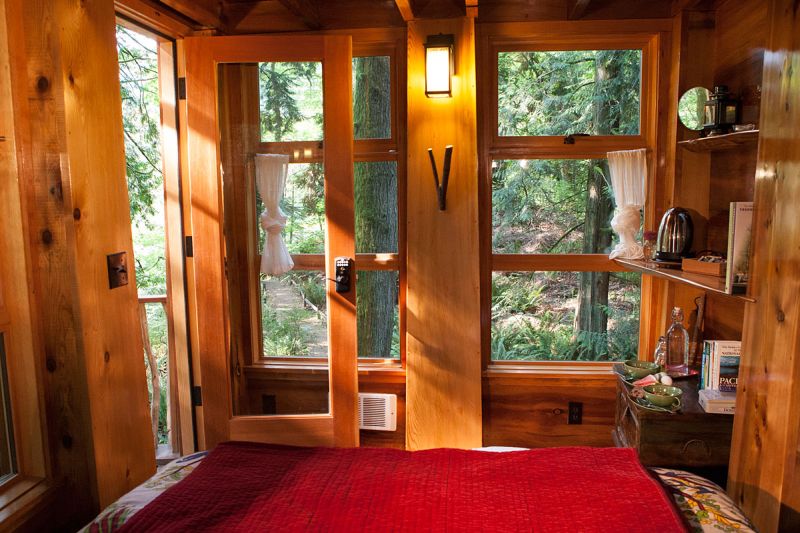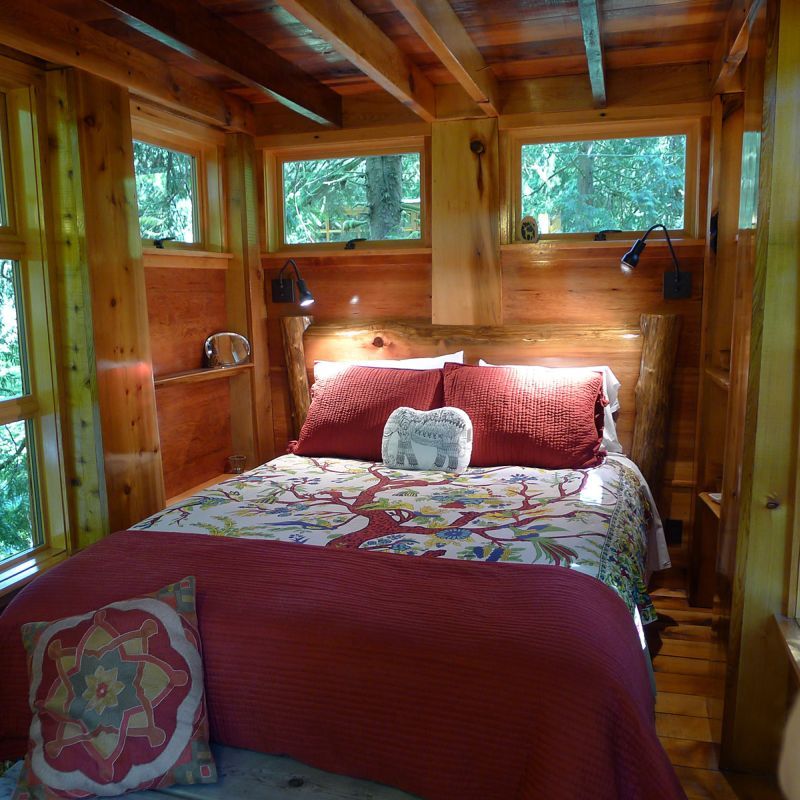 Burl Treehouse
Built against two symmetrical trees, the Burl treehouse is a two-storey dwelling, that can be accessed through a suspension bridge. It features a comfortable living area, bedroom alongside windows and a small balcony to enjoy mesmerizing natural beauty around. Battery-powered lighting are used to create bright enjoyable environment inside.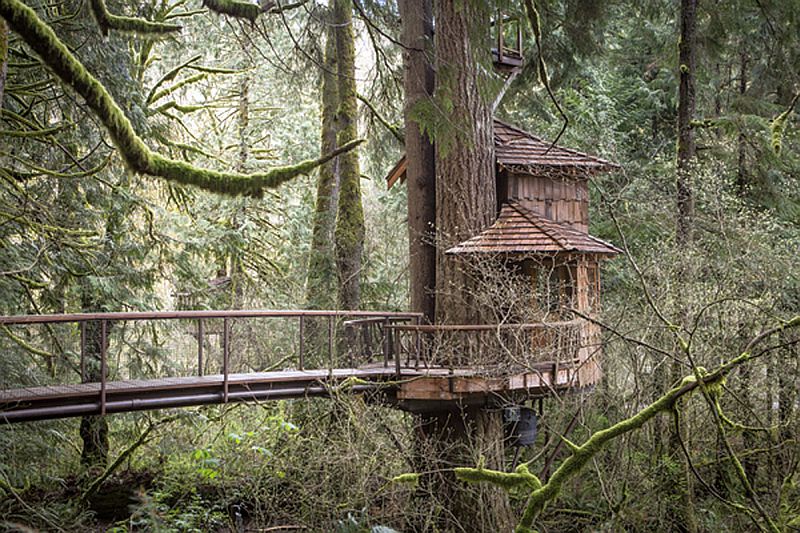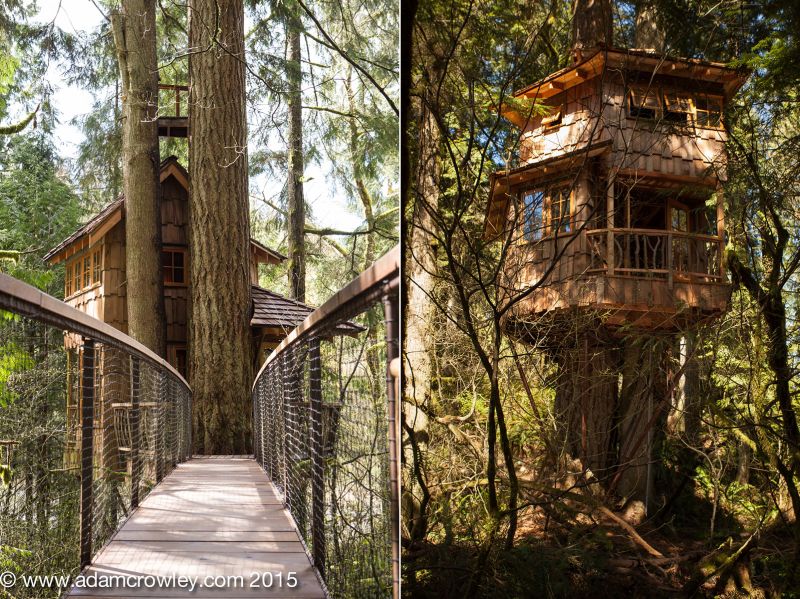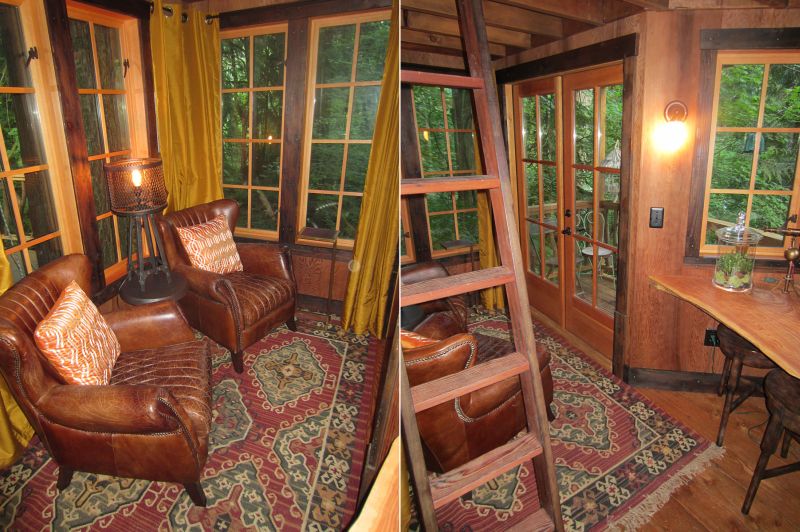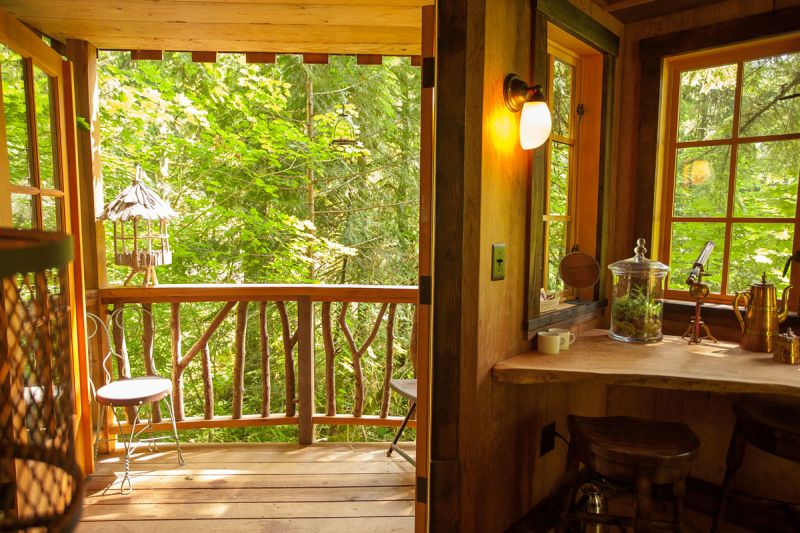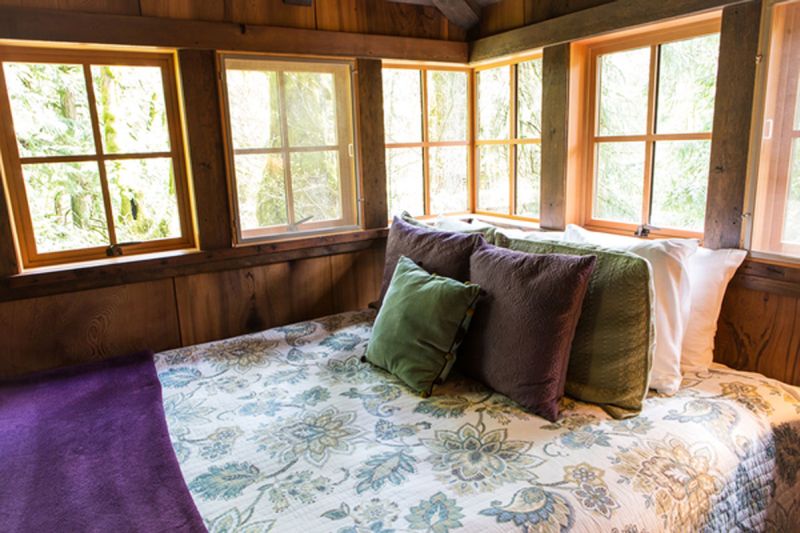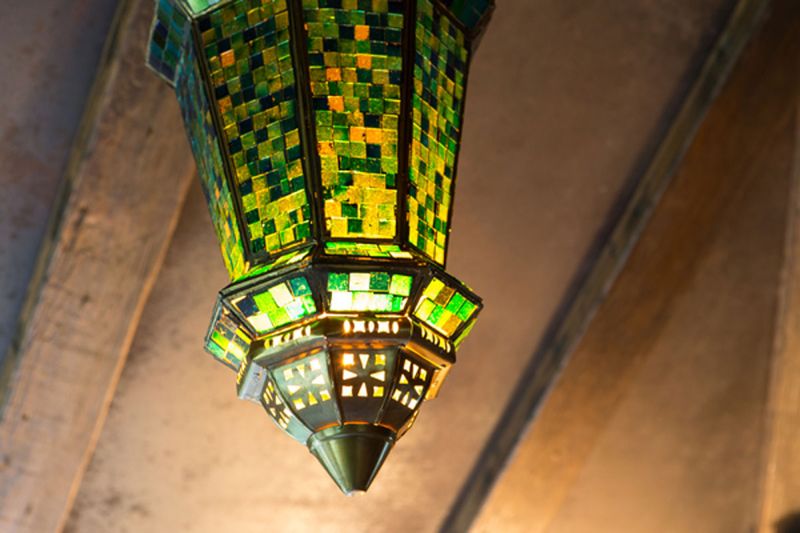 Nest Treehouse
A wooden ladder leads to the small deck of the elevated treehouse with a lively living room featuring glazed windows for bringing the outdoors in. The small balcony in front of the living room offering full views of the surrounding nature. It offers enough privacy & calmness to enjoy the naturalistic location.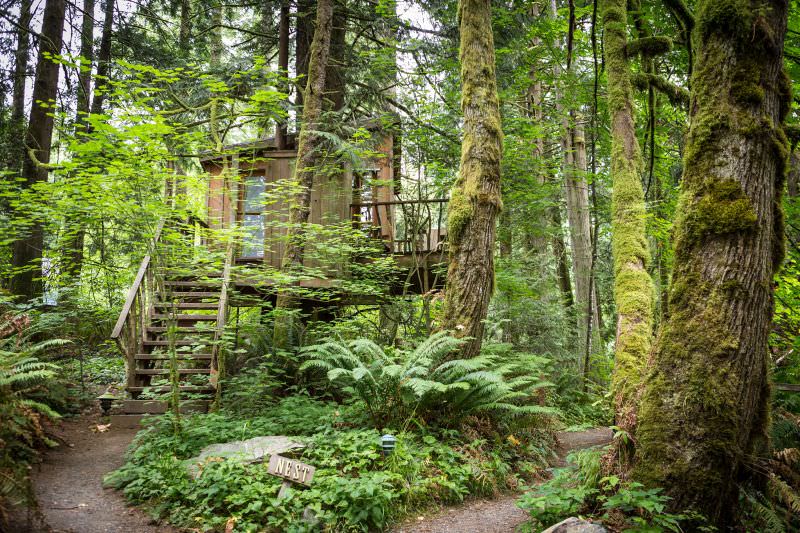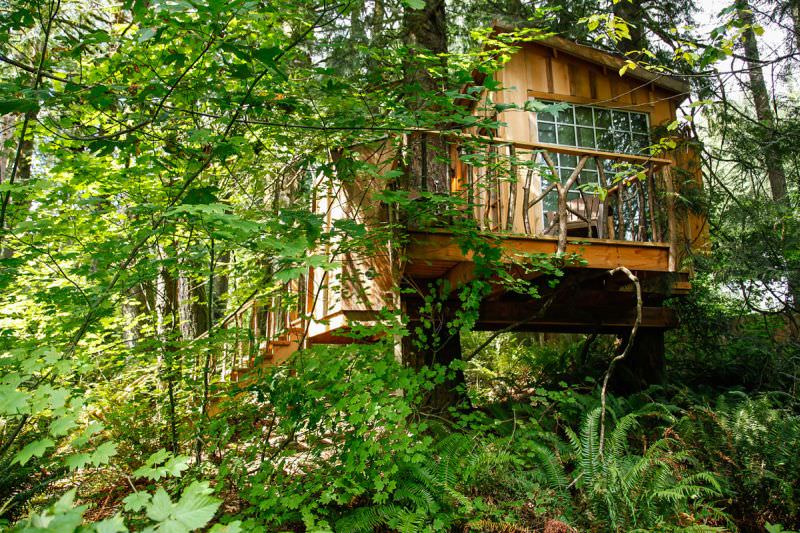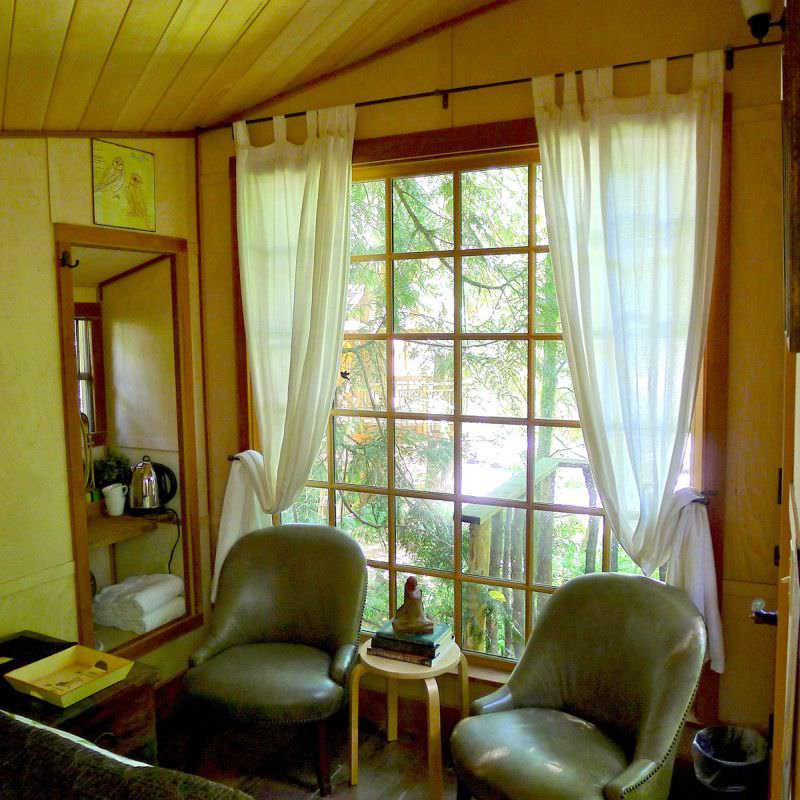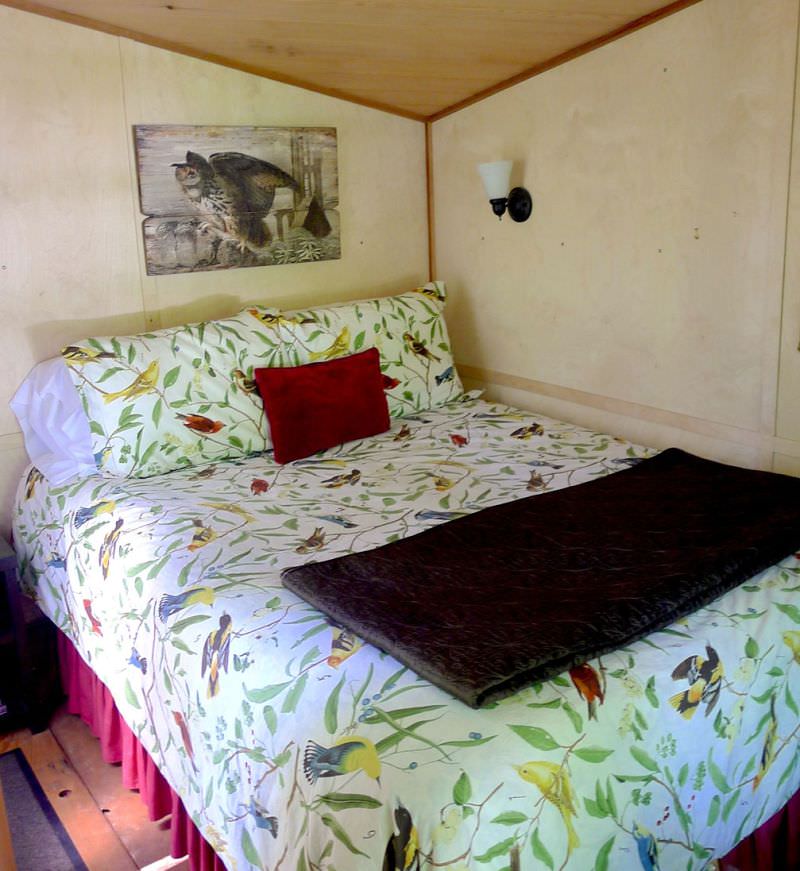 Temple of the Blue Moon
If, you really want to experience sight-seeing from a vantage point,  then this treehouse is perfect as it is built over an elevated platform that stands against two large trees. A flight of bridge connects the pathway to the Temple of the Blue Moon treehouse. Just like previous two tiny retreats, this treehouse has cozy furnishings for utmost in the living room. A number of windows and attractive lighting in the bedroom keeps the space airy and offers amazing views of the surrounding nature, despite sitting inside.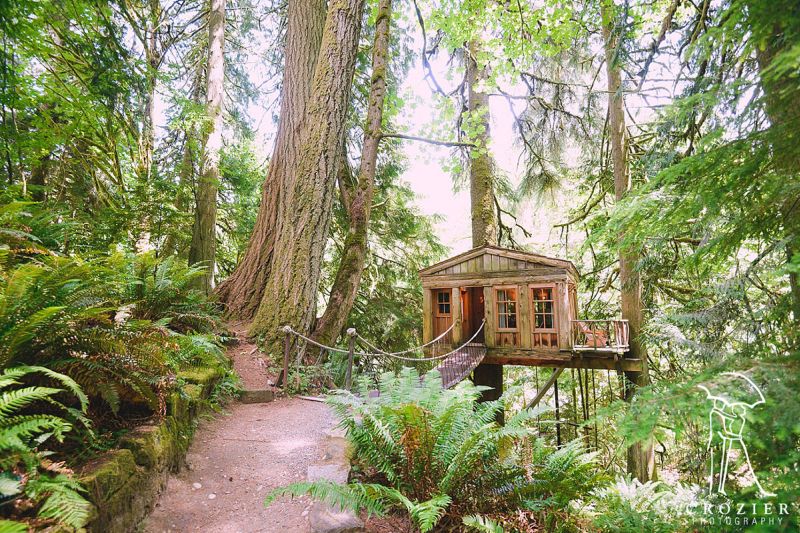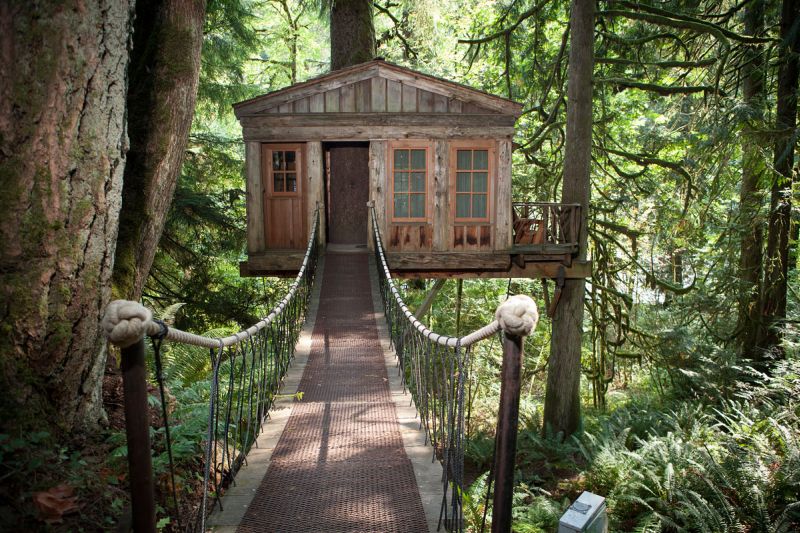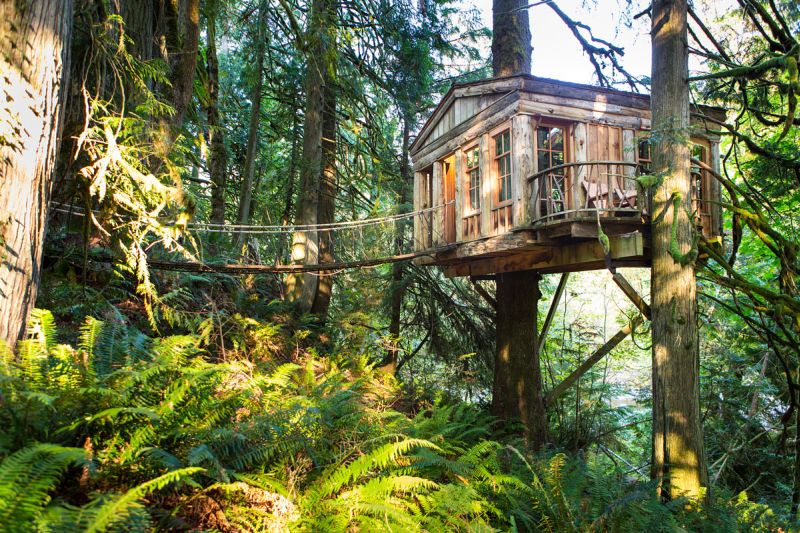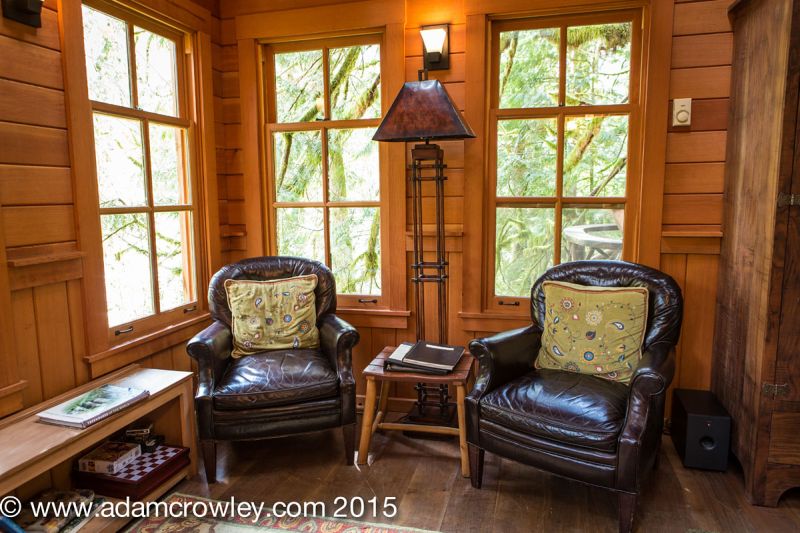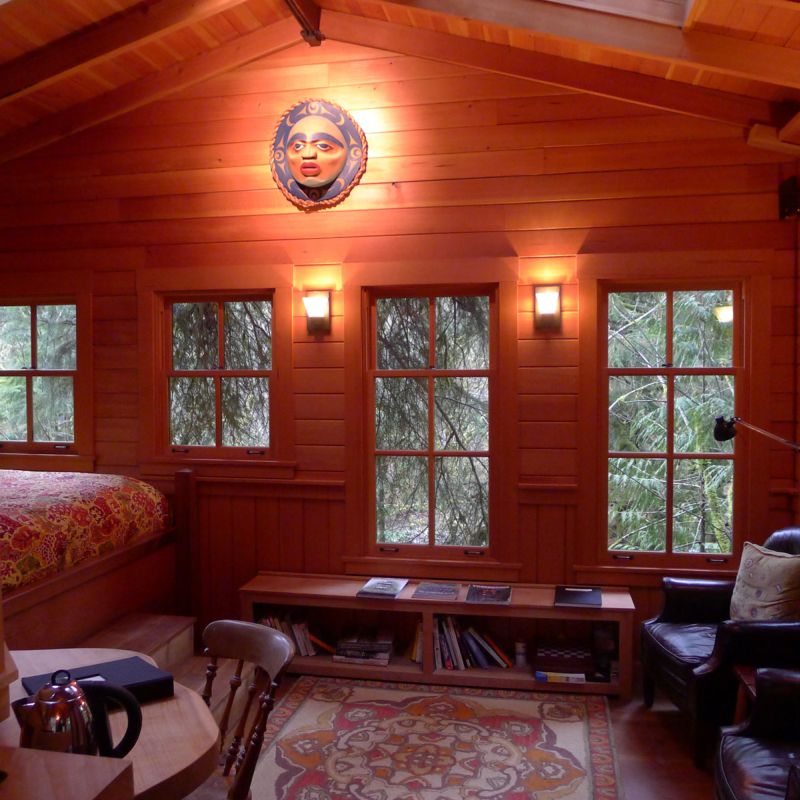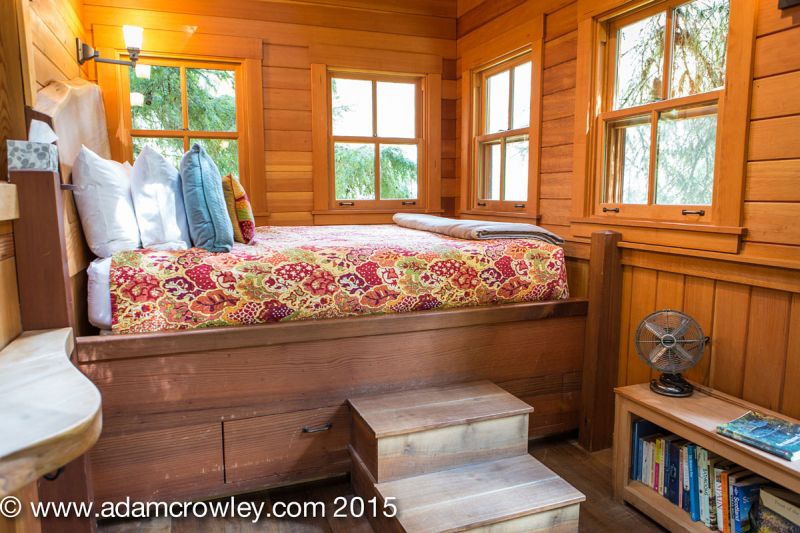 Trillium Treehouse
This hanging treehouse features a number of windows to feel more spacious inside. An in-room staircase leads to the loft bedroom decked with hanging lights where you can fulfill your dream of stargazing.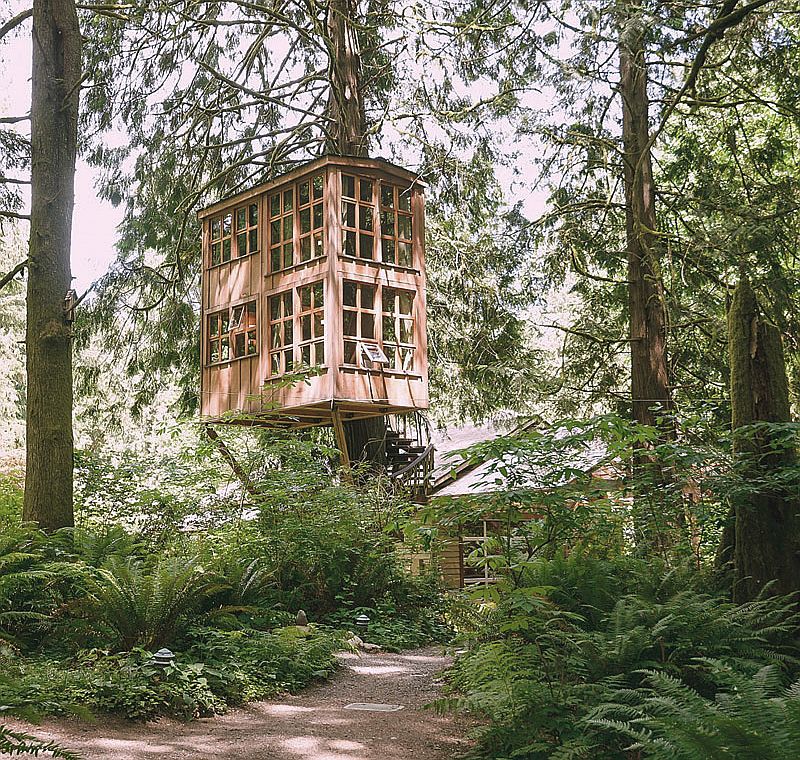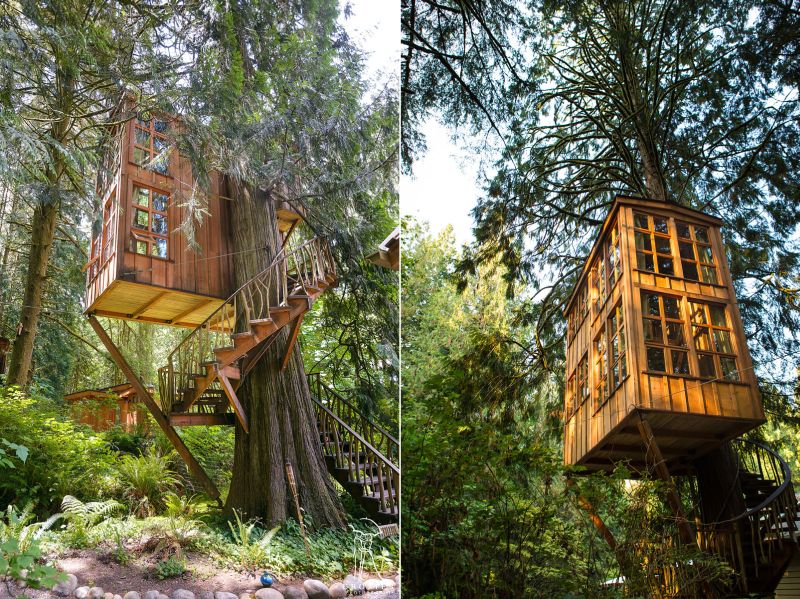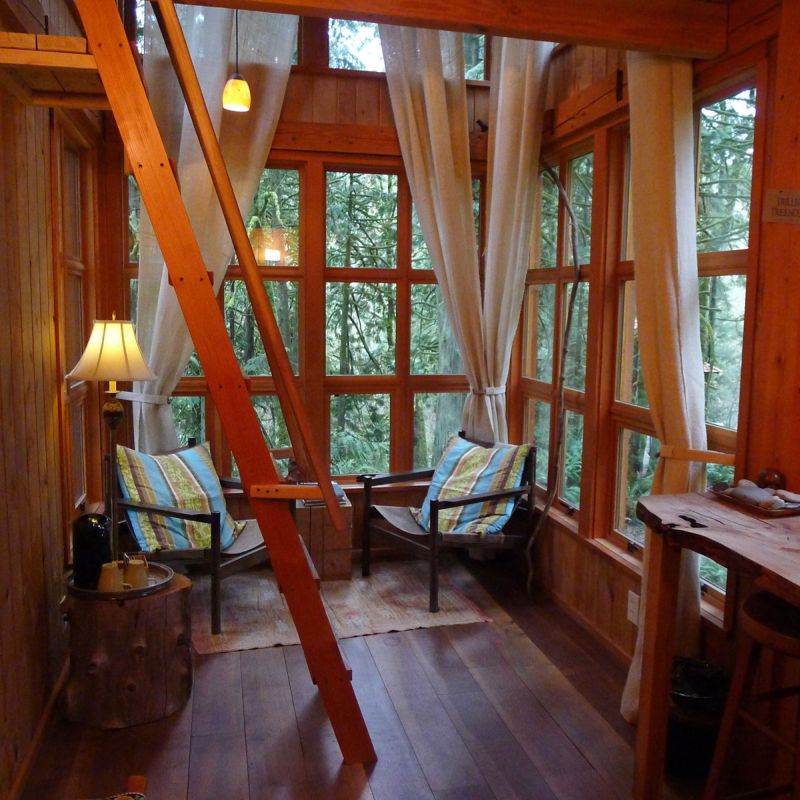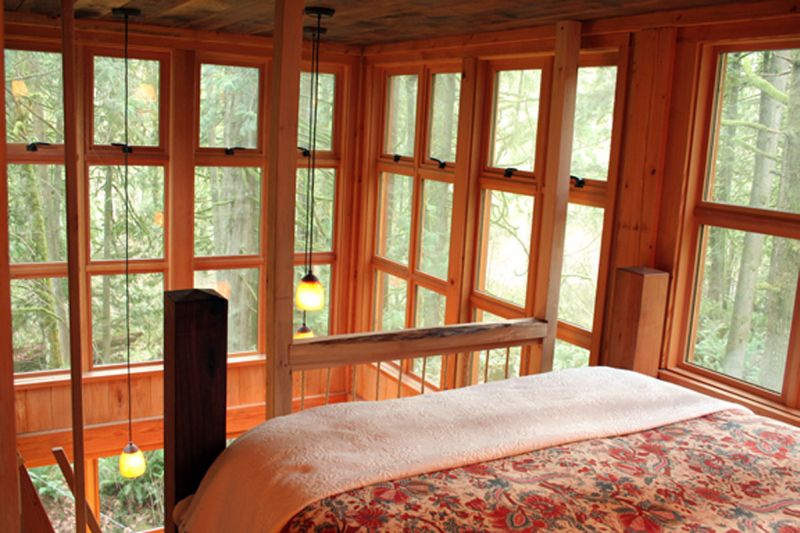 Upper Pond Treehouse
As the name suggests, the Upper Pond treehouse is built over two trees overlooking a clear water pond. Common amenities including loft bed, chairs and table are there to spend a night comfortably. Its wooden exteriors and stylish peaked roof gives it charm of a royal abode. Moreover, a small deck offers stunning views, while presence of lake makes the place more auspicious.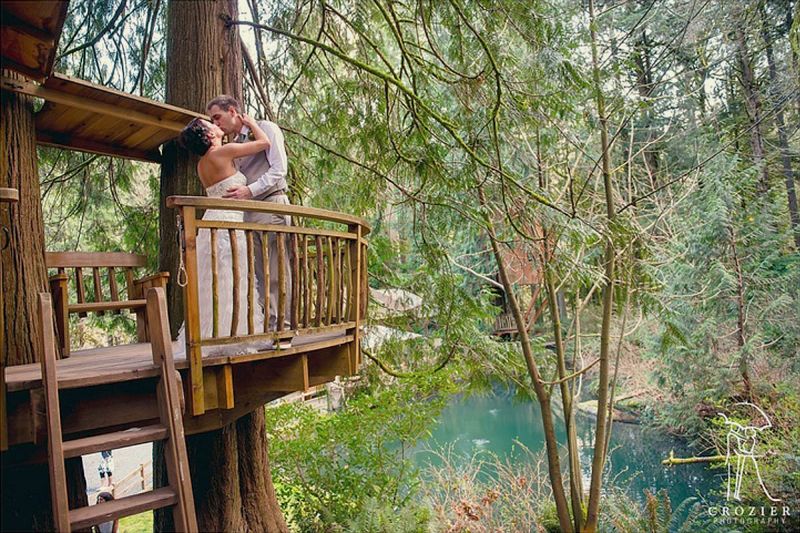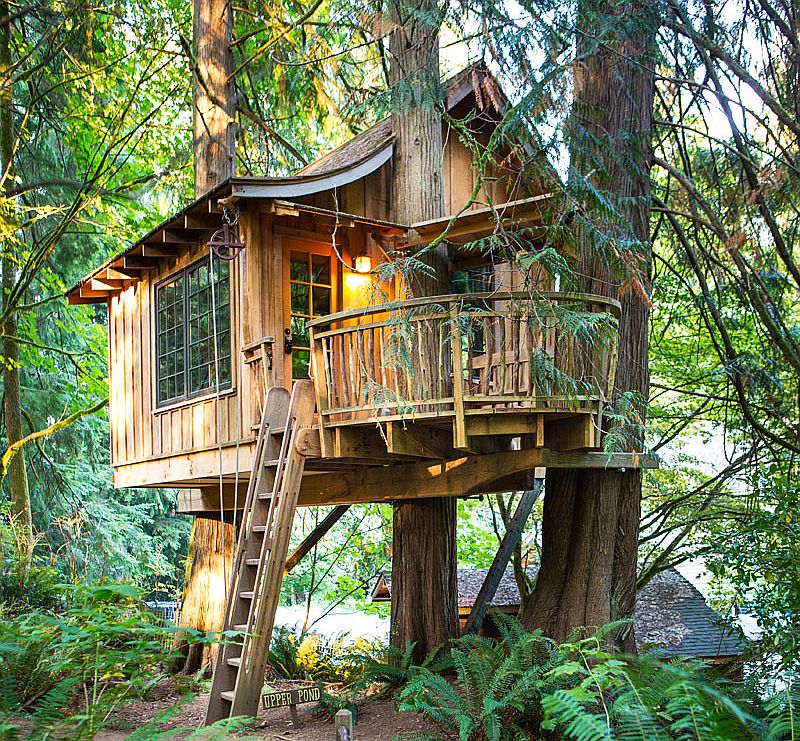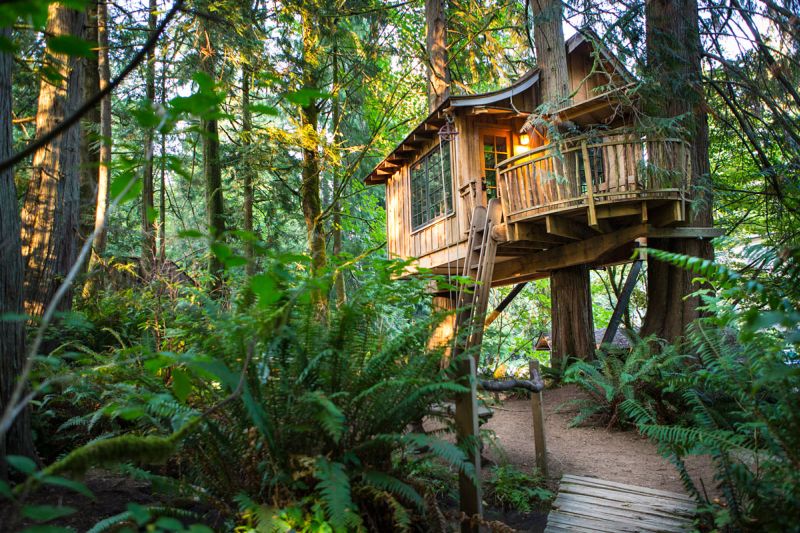 Treehouse Point also has a large Pond Room and lodge to cope with additional space requirements for grand celebrations. Therapeutic massage, yoga classes and on-staff assistants are some highlighting features of these places. It is a great weekend escape from crowded cities to celebrate and regenerate your inner soul in a quiet place.