When stress grips you in demanding life, a vacation sets you free of the shackles. Obviously, the first thing that comes to your mind when you plan a trip is the place you're going to stay in. So, why not crash yourself at a place which is truly unique? Yes, we are talking about the most unique hotels from across the globe that'll make you forget everything and plan your next vacation to these exotic places.
Create your bucket list if you are a travel buff as these hotels are simply irresistible.
# Skylodge adventure pod
Taking you right to the point where you'll hit vertigo and get the adrenaline rush of a lifetime, the Skylodge adventure pod in Calca, Cusco, Peru. Getting to the place itself is a herculean task as one must climb 400 meters of the mountain or take a hike on a via ferrata (Italian for a mountain route equipped with fixed ladders, cables, and bridges) trail using zip lines. Certainly, this one is not for the weak-hearted.
Price: $400 per night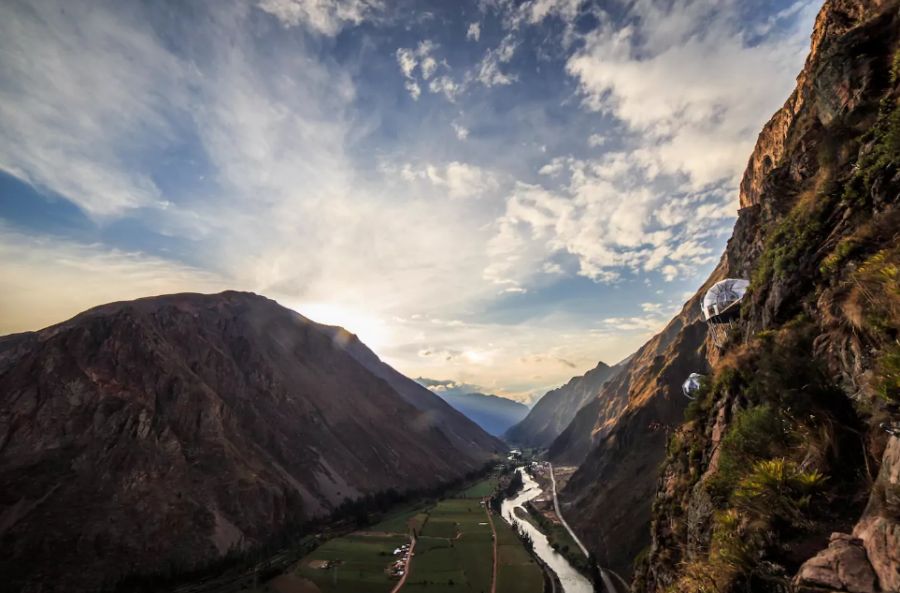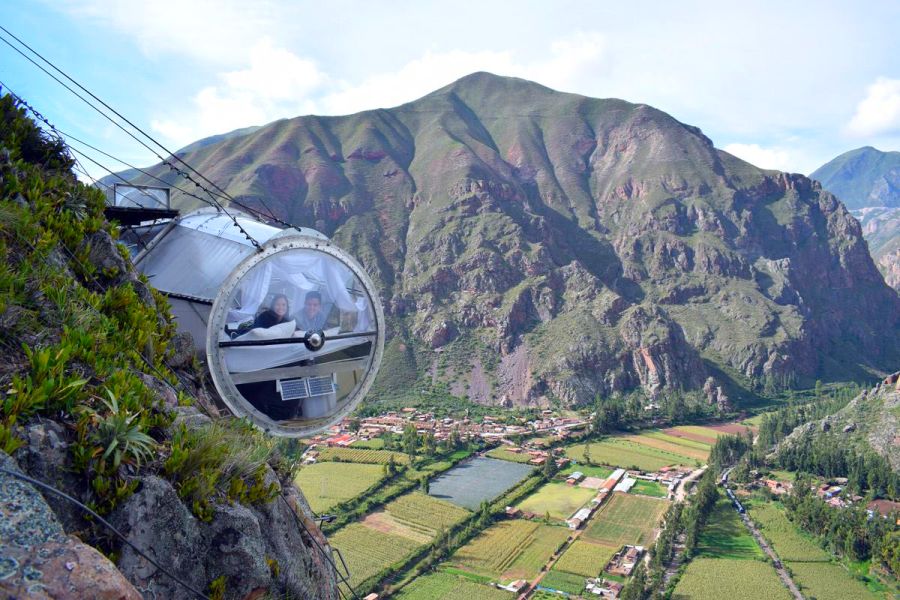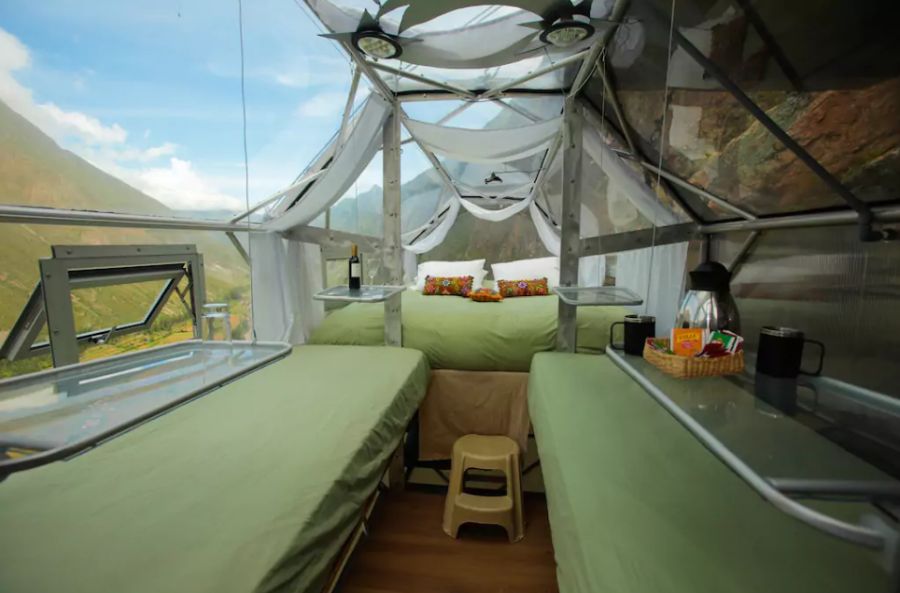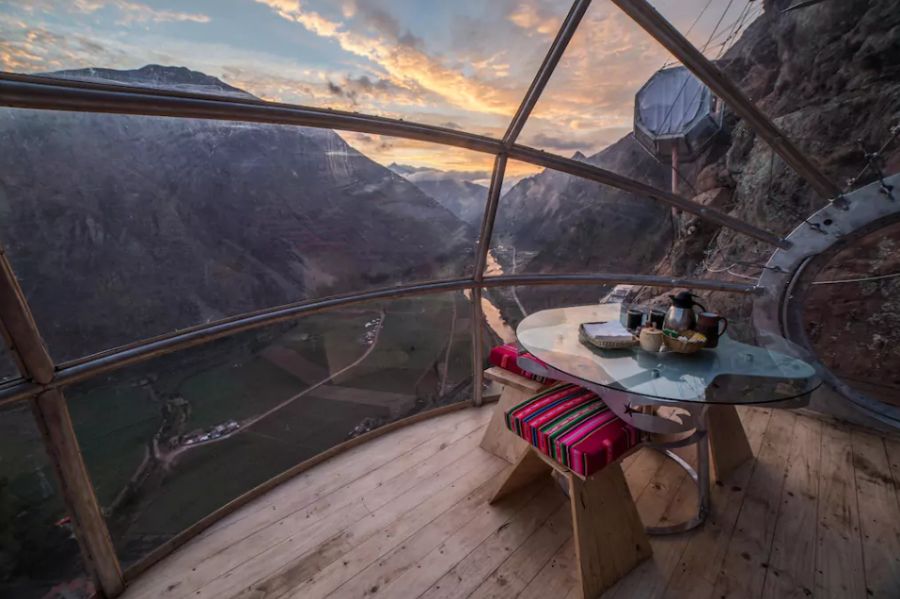 # Airplane treetop hotel, Costa Rica
Heading to Costa Rica for your next vacation? Book your place at Hotel Costa Verde which is actually an airplane fuselage. Revamping an old 1965 Boeing 727 airframe (from San Jose airport) into a two bedroom hotel is a unique idea. Maybe you can feel "Lost" on this island living inside a seemingly crashed airplane away from all inhabitation.
Price: $260–$788 (depending on the season)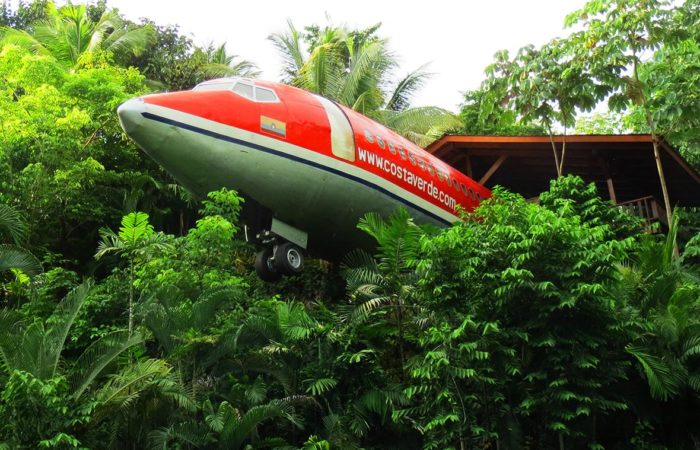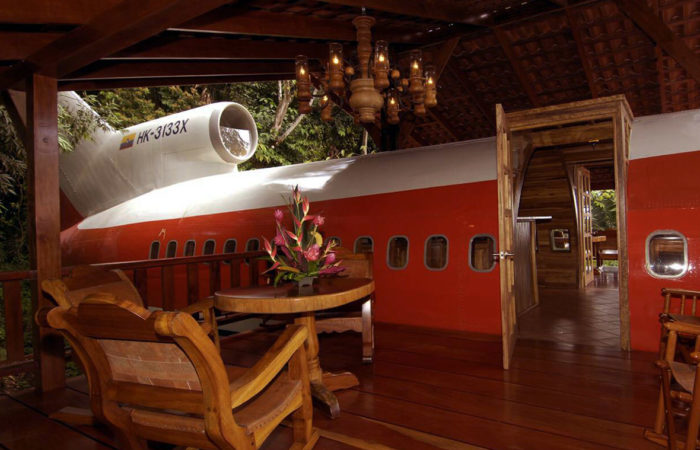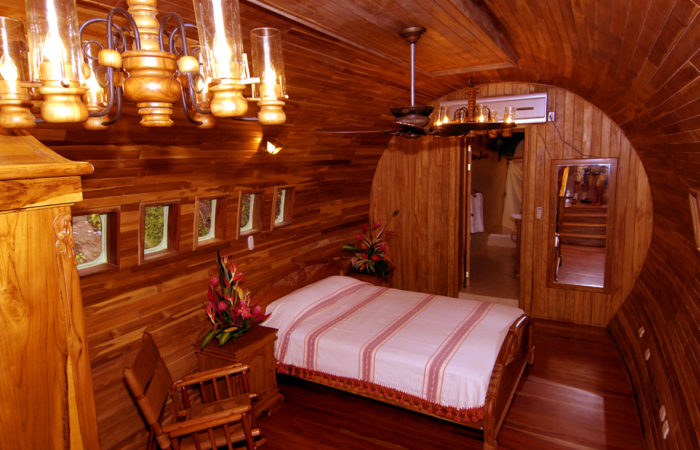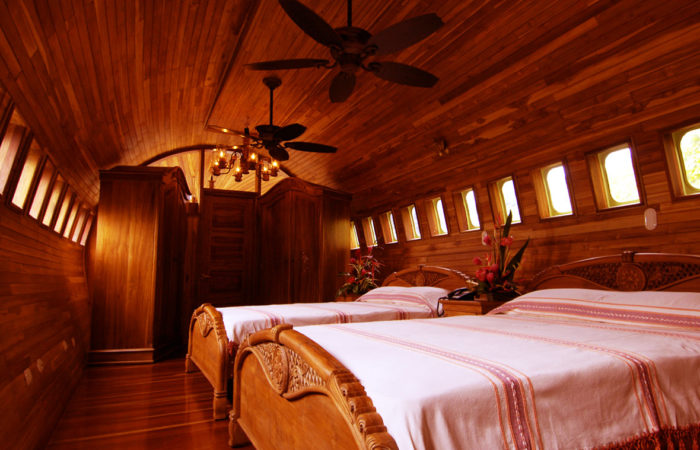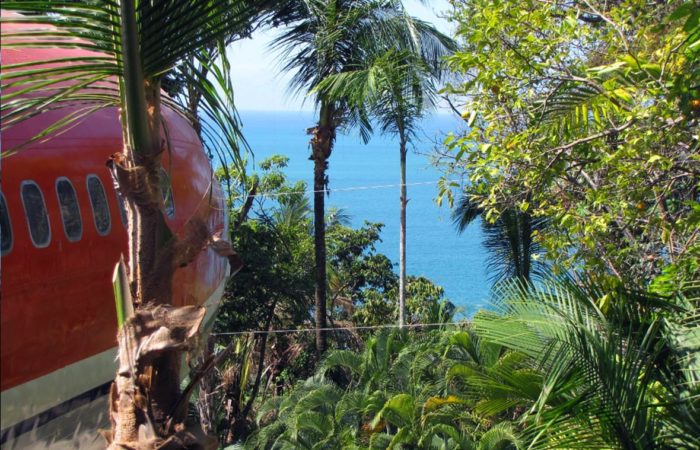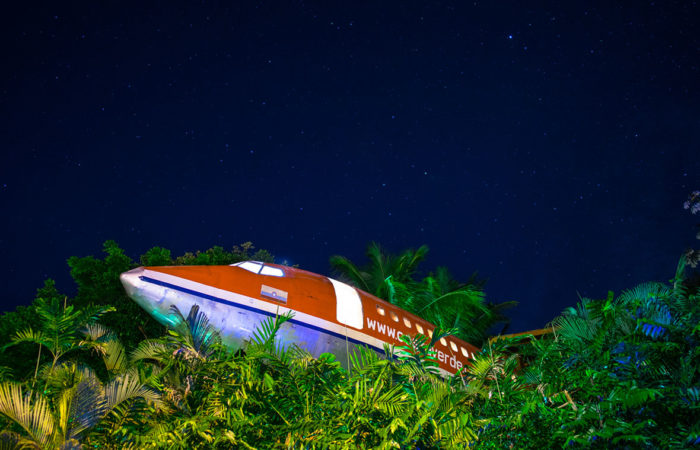 # Bivacco Gervasutti, Italy
If you've fear of heights but still want to have the adrenaline rush on your next vacation, mark Bivacco Gervasutti on your list of next adventure trips. Situated 2,835 meters above sea level in the Frebouze Glacier on the Mont Blanc massif in Italy, the retreat is designed and built by Italians architects Luca Gentilcore and Stefano Testa to give guests a dose of vertigo.
To reach the place, you'll have to fly in a helicopter or take the more adventurous approach of climbing the daunting ascent from Val Ferret on foot.
Price: €10 (~$12) per night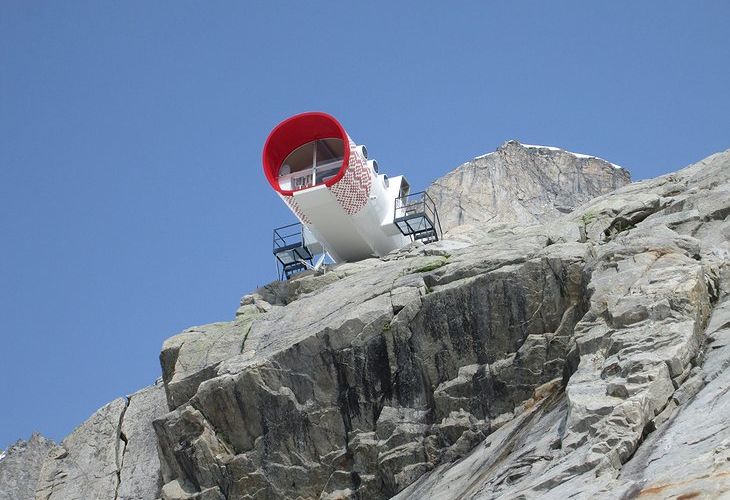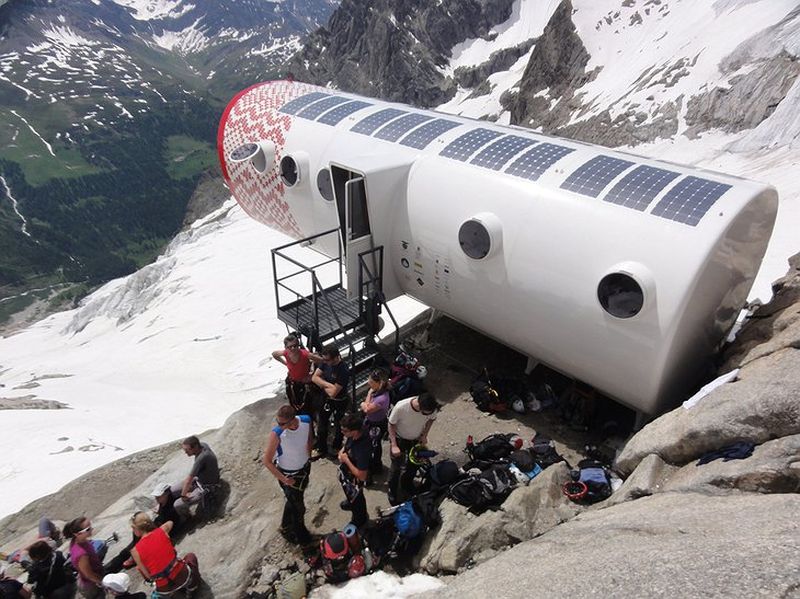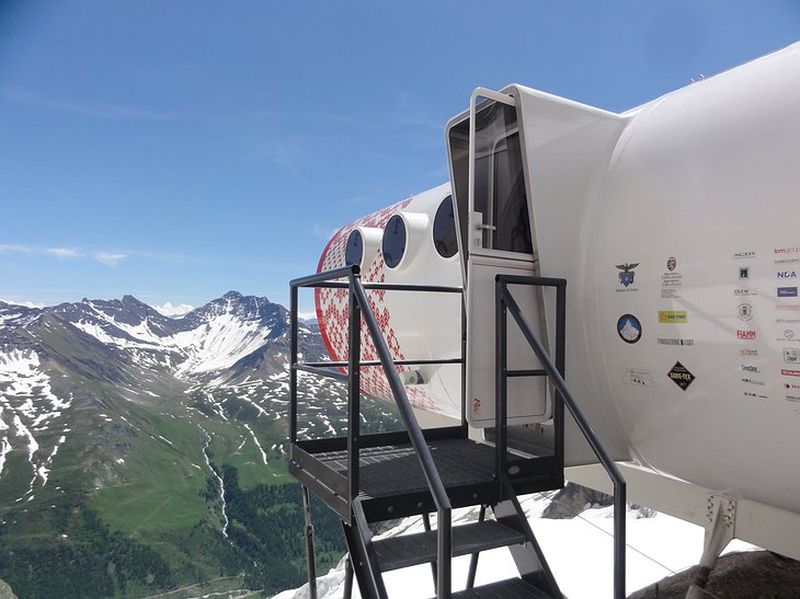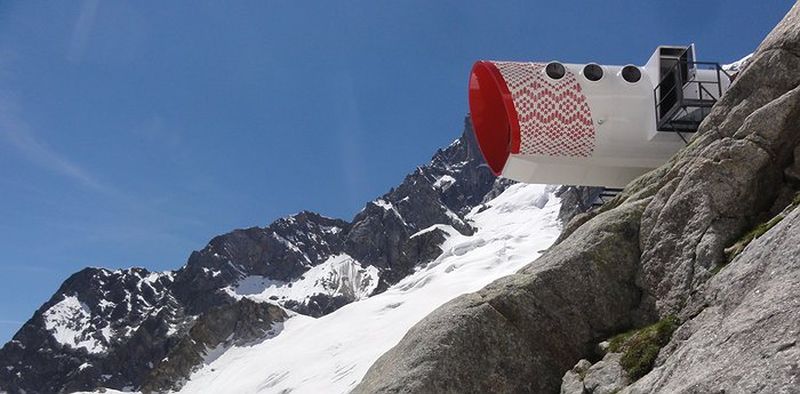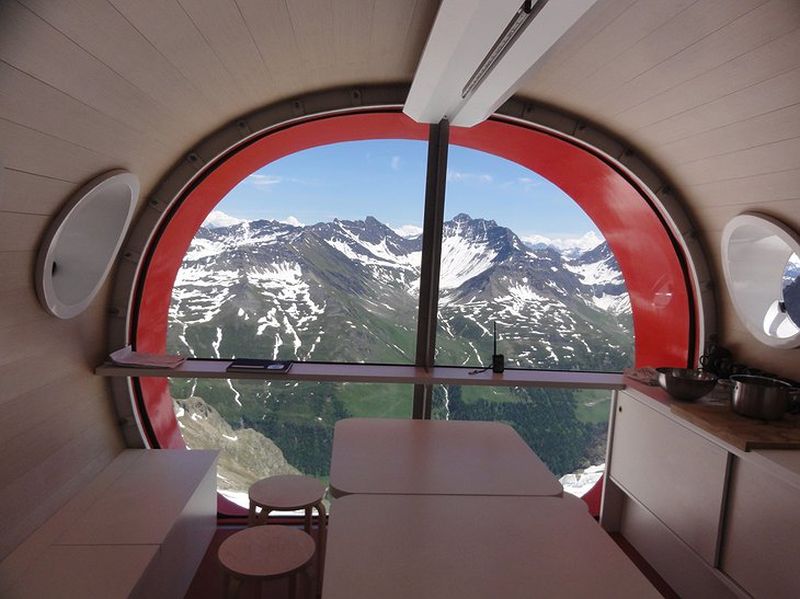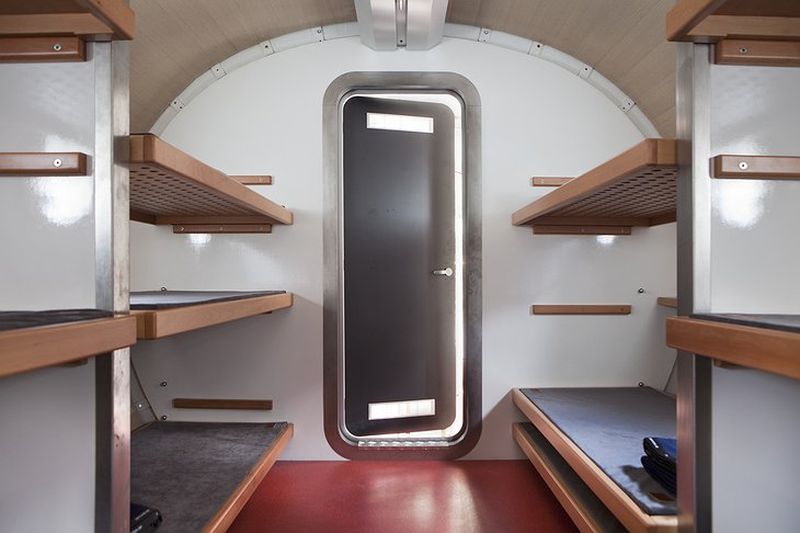 Also Read: 20 best treehouse hotels in the world you wish you could live in
# Manta underwater room
If underwater snorkeling and beautiful ocean life is your thing, then you need to spend a night in the Manta underwater room once in your lifetime. Located on the Pemba Island in Zanzibar, the place is a two-level structure. A part of it is above the water while other half is underwater. The underwater glass-walled chamber constructed 13 feet below ocean level is a bedroom for sleeping and enjoying the hypnotic marine life.
Price: $1,700/double room per night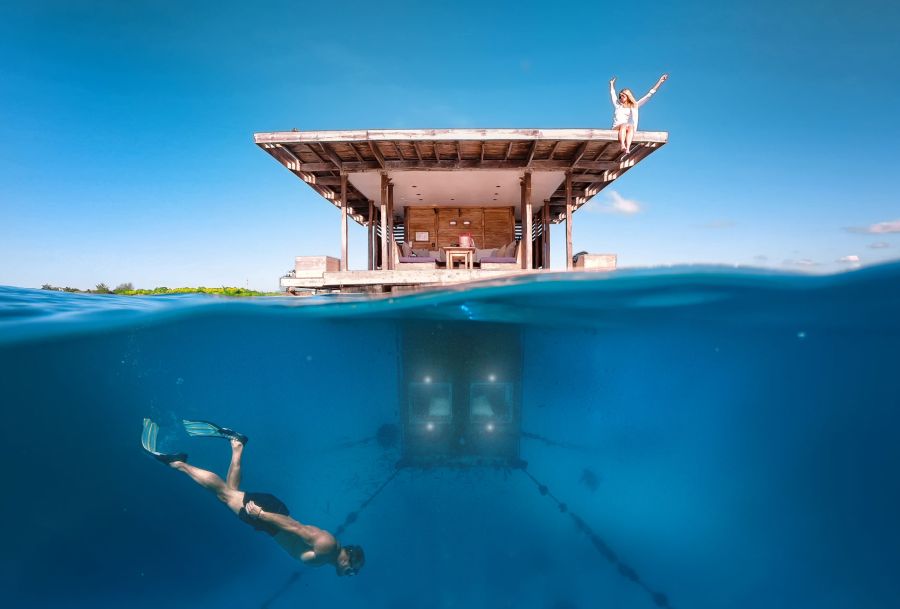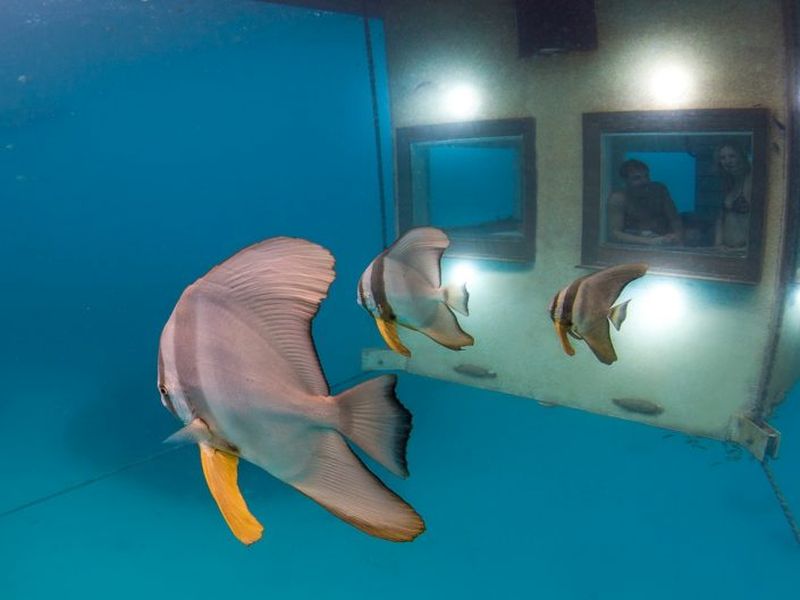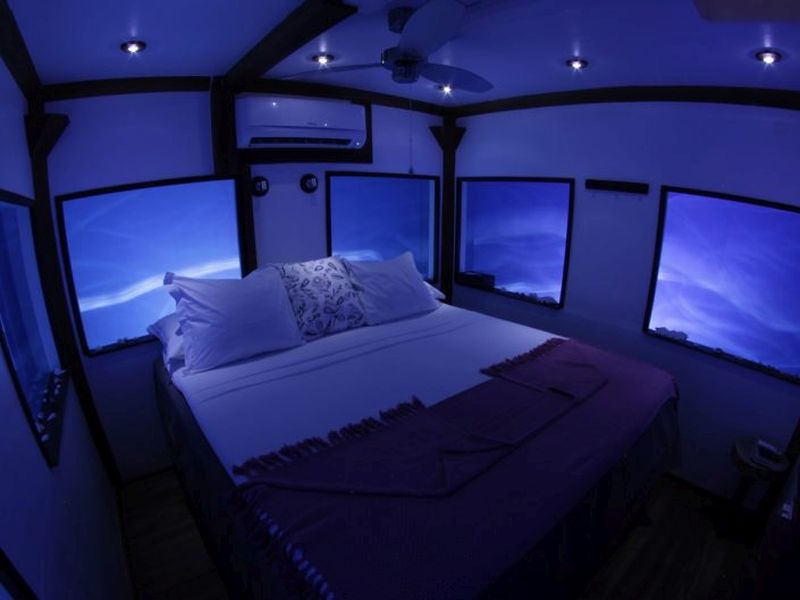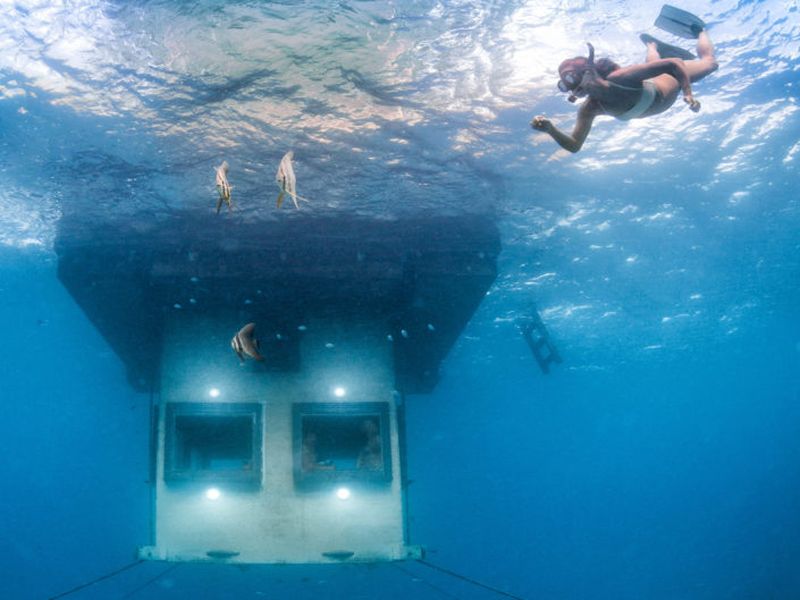 # Sook Station hotel
Hotel in Bangkok themed around jail-like environment gives guests sinking feel of how it is like living in one of the world's most dangerous jails. Yes, you can pay to stay in a prison-like environment as Bangkok's Sook Station hotel opened last summer. It's a comfortable way to get a glimpse of Thai jails, and you would not want to jailbreak this one for sure. The rooms measure eight square meters to offer a comfortable stay.
Price: ฿1800 – ฿3,200 THB (~$50-$100) per night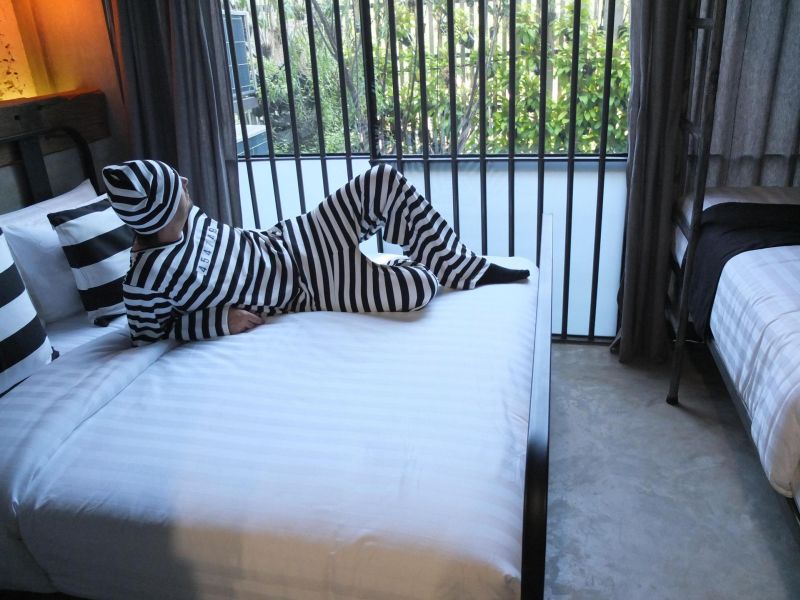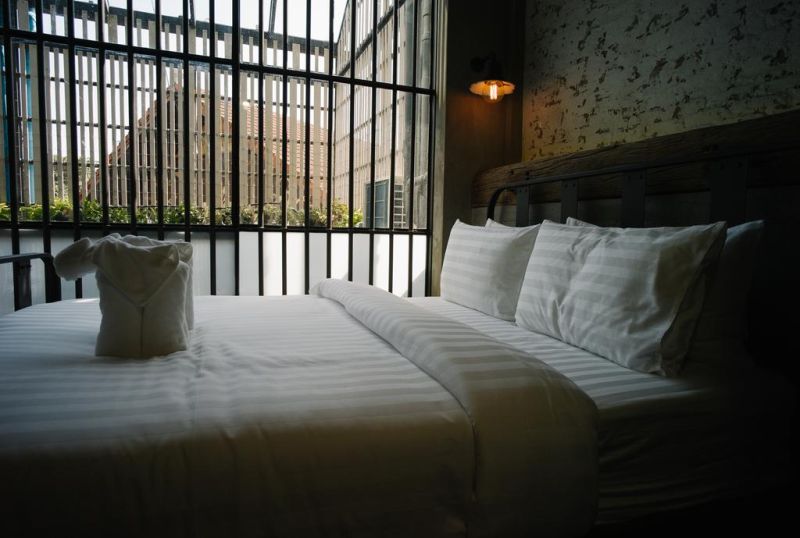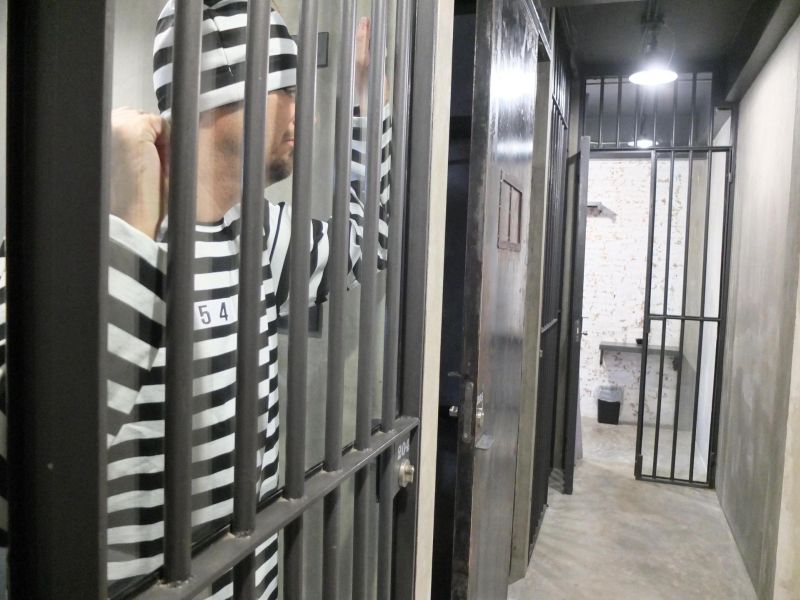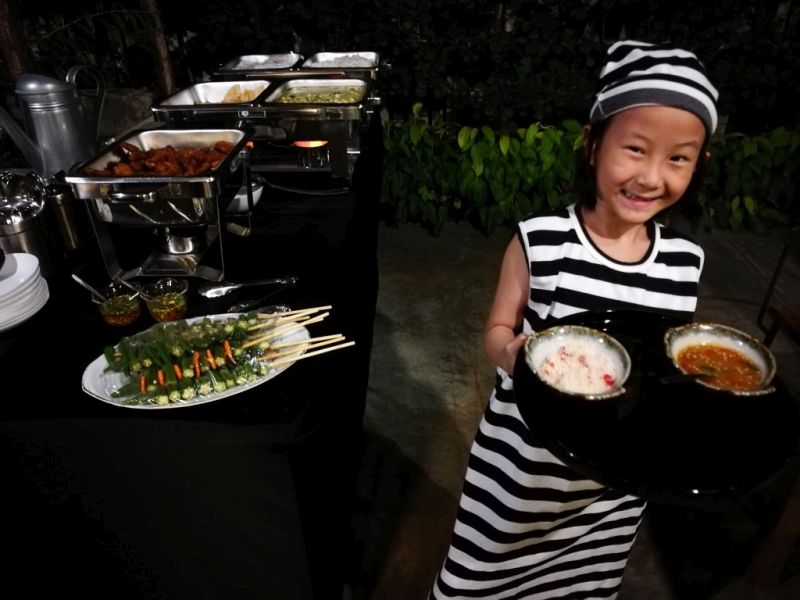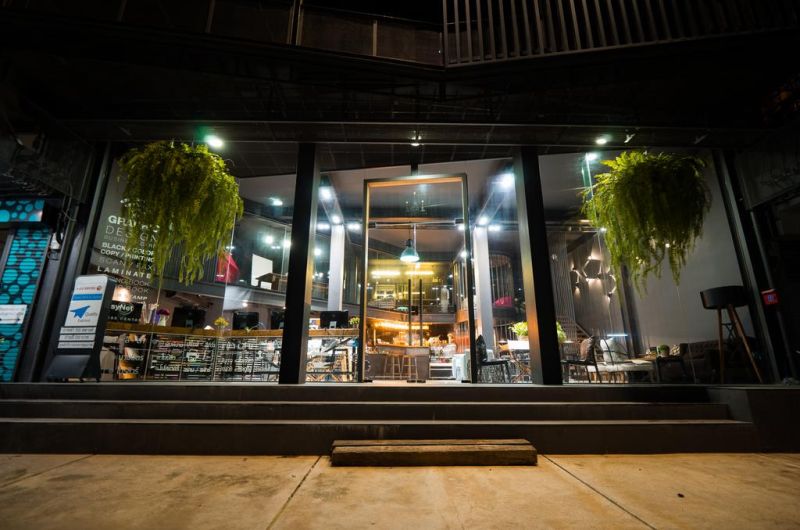 # Muraka underwater hotel
Designed by the famous Japanese architect Yuji Yamazaki in association with local architect Ahmed Saleem and M J Murphy Ltd., Muraka underwater hotel in Conrad Maldives Rangai Island is a two-story luxury resort. The underwater suite is a 100-square-meter area which is connected to the level above water via a staircase. With more than 75 percent of its walls and ceilings made from reflective glass, the Muraka's underwater suite is designed to offer uninterrupted views of the ocean.
Price: $50,000 per night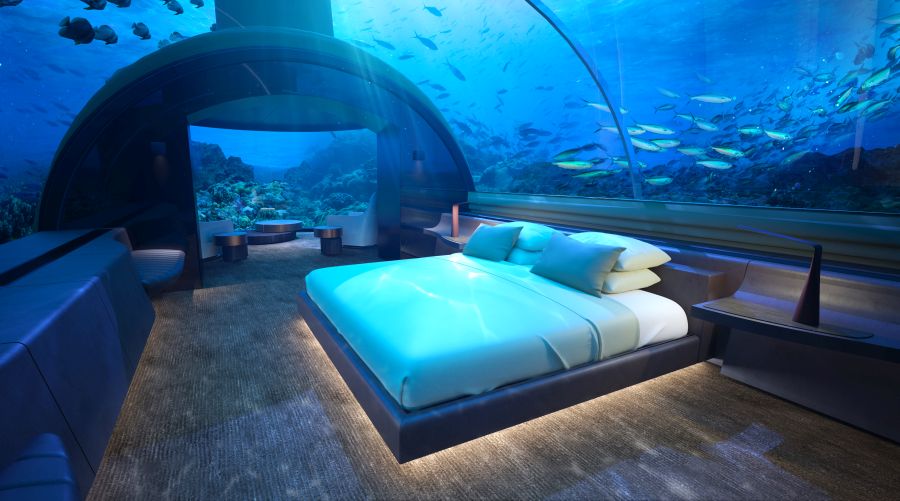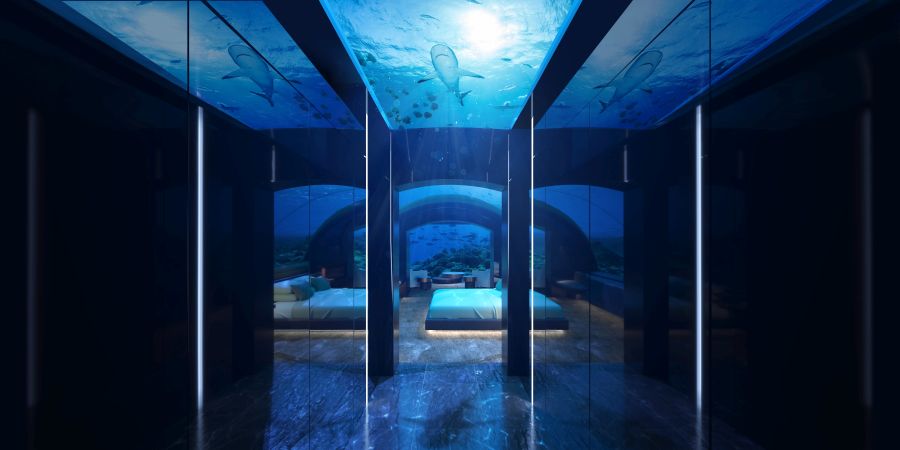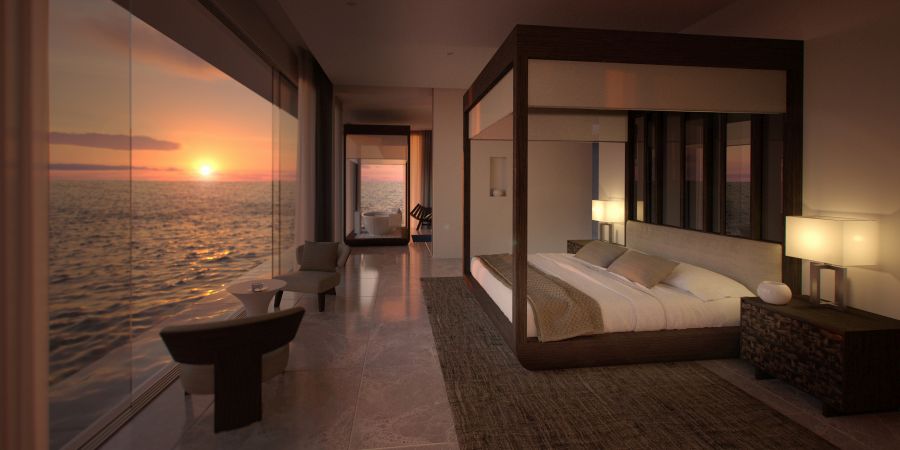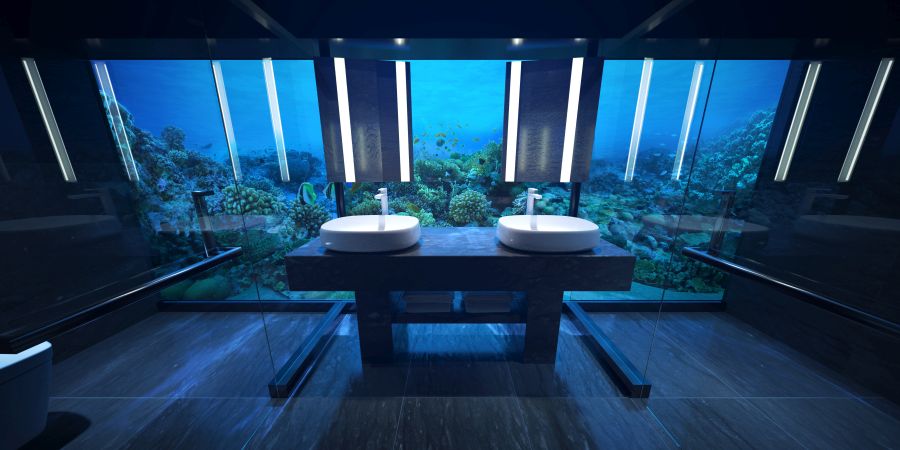 # Truck Surf hotel
Specially designed for surfers, the Truck Surf Hotel is the niche idea of a Portuguese couple who traveled in a camper van for years. The hotel on wheels has a living room, kitchen and a bathroom on the first floor while expanding section upstairs has four double rooms with a bunk bed and a private double room. Each one of these rooms has an air conditioner to offer a comfortable stay.
You can book the Truck Surf Hotel for a week, with outdoor experiences like trekking, biking, horse riding, city tours and delicious food tasting.
Price: €758 (~$880) per person for 1 week (Saturday-Saturday)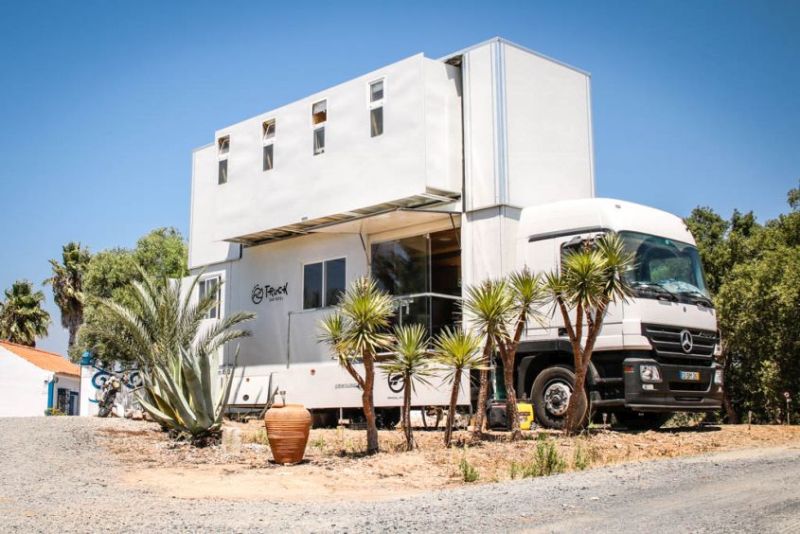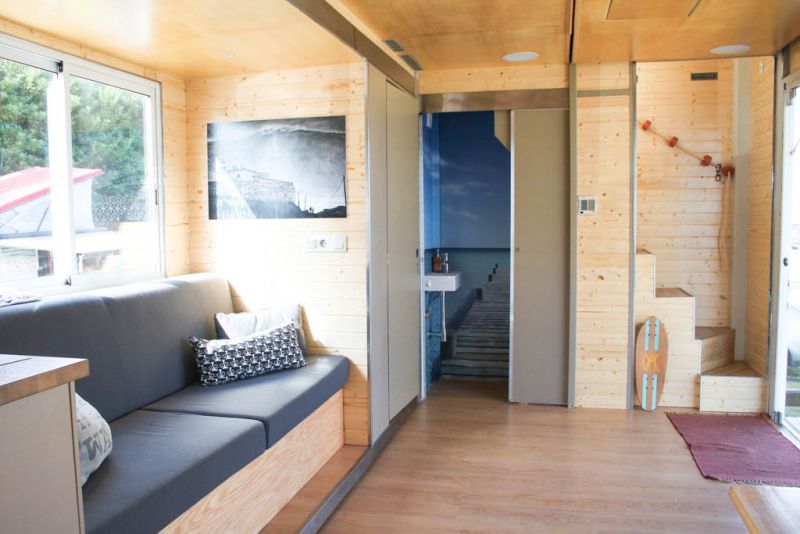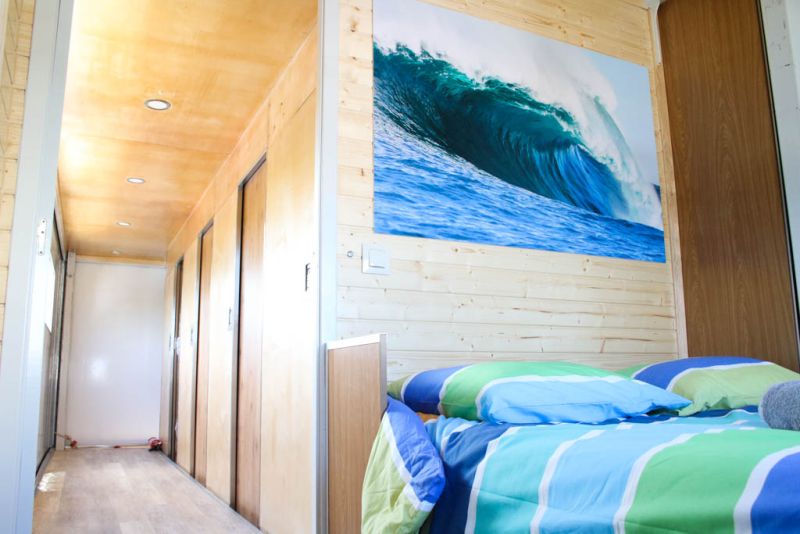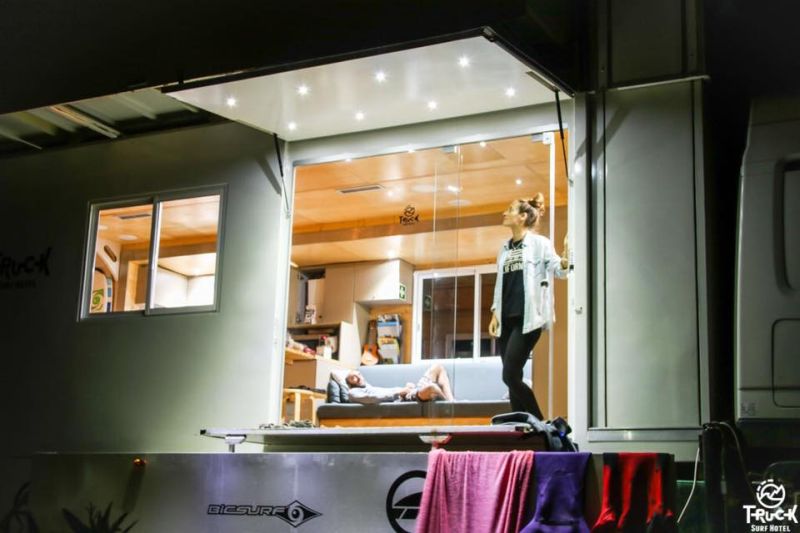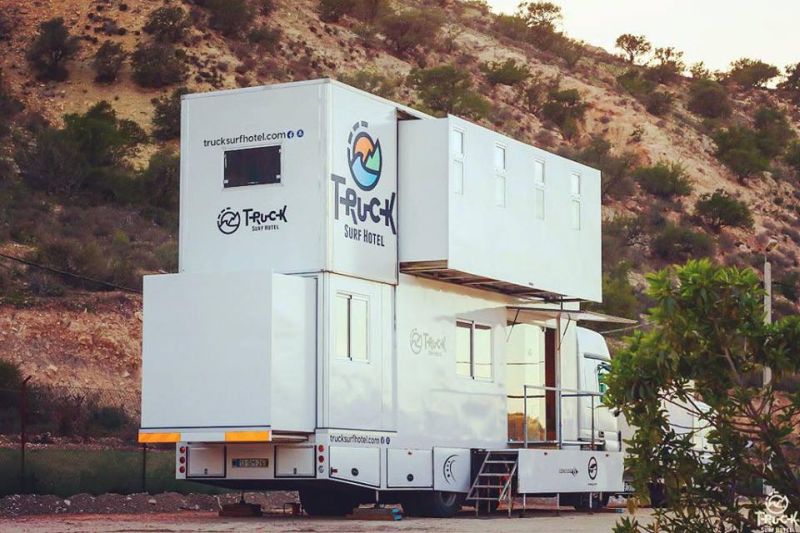 # Helicopter hotel
Always look up to the sky when a helicopter flies by? You need to spend at least a night in the Helicopter Hotel at Mains Farm in Stirling, Scotland. The hotel is built on a Royal Navy ZA127 Sea King Helicopter (used for search and rescue ops) by Martyn and his wife Louise Steedman. Obviously, the exteriors and interiors have been reworked to give it the feel of a place where you can sleep comfortably.
Price: $150 per night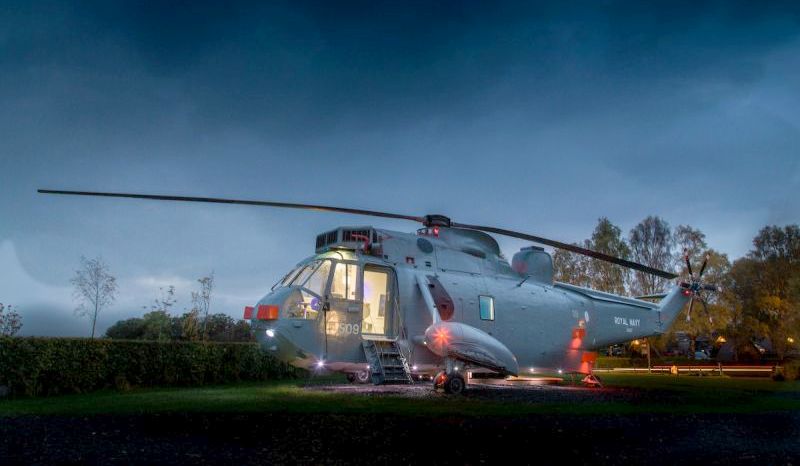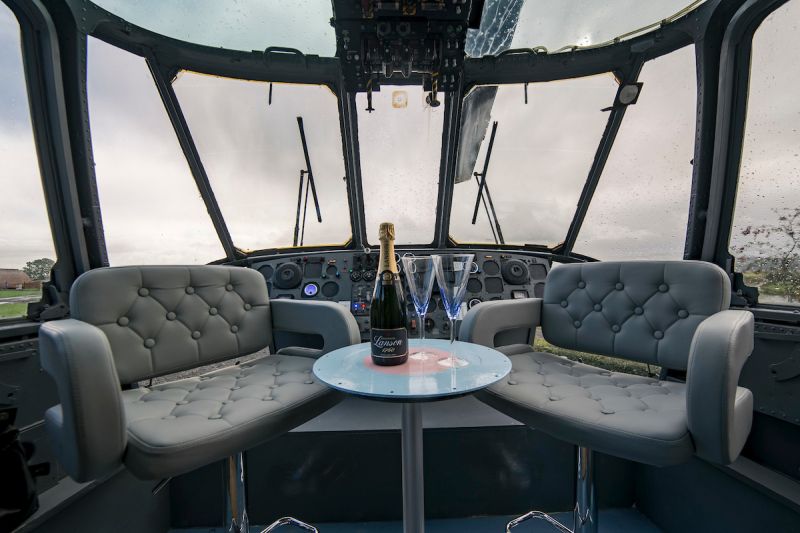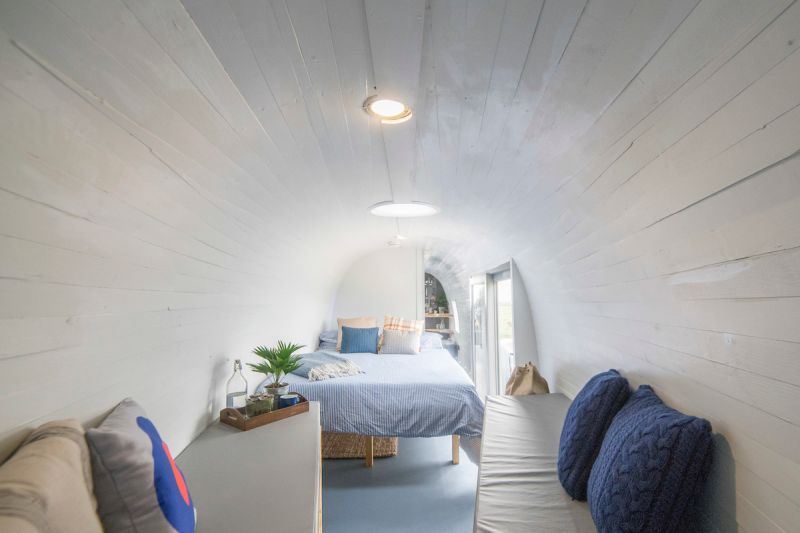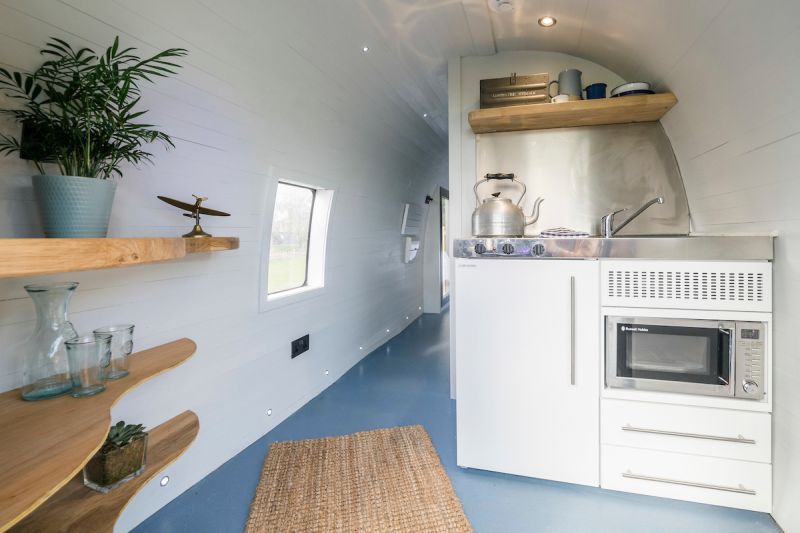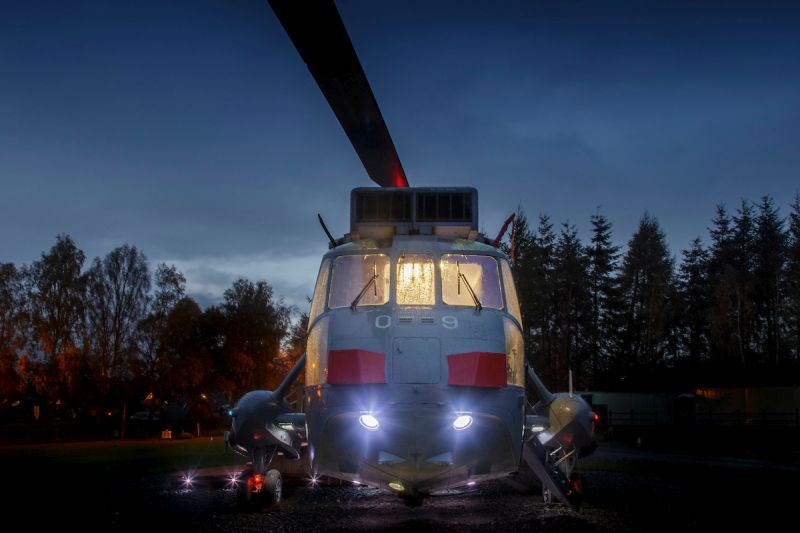 # 5 Million Star hotel
If Aurora Borealis is your thing, then the 5 Million Star Hotel can't be missed. This bubble with a 360-degree view located in the Iceland forest is the brainchild of Robert Robertsson who wanted a way to enjoy Northern Lights in the freezing cold nights. The transparent pod has a double bed, heater and a noiseless ventilation system which makes you feel cozy inside as you enjoy nature's spectacle.
Price: $295 per night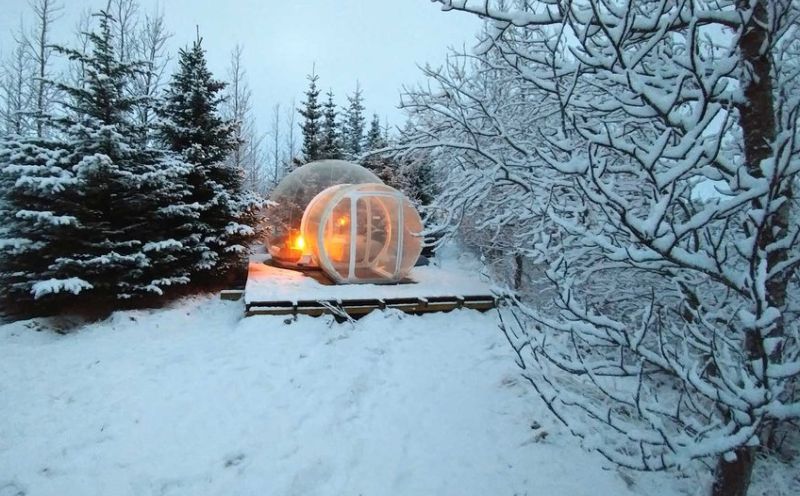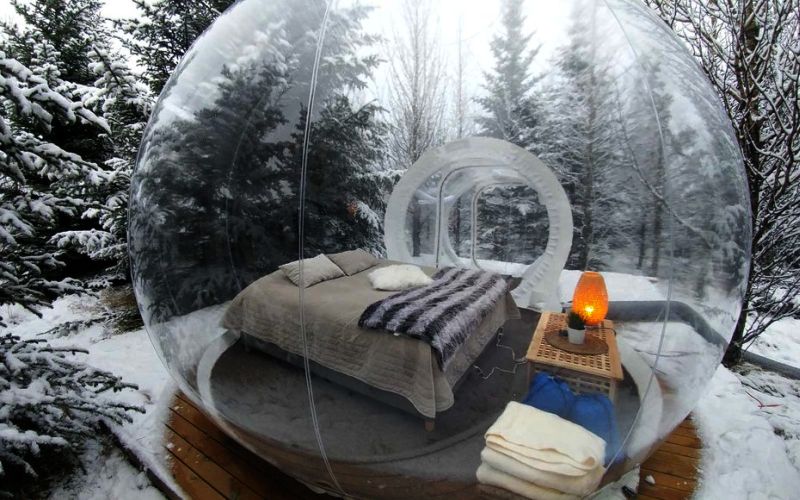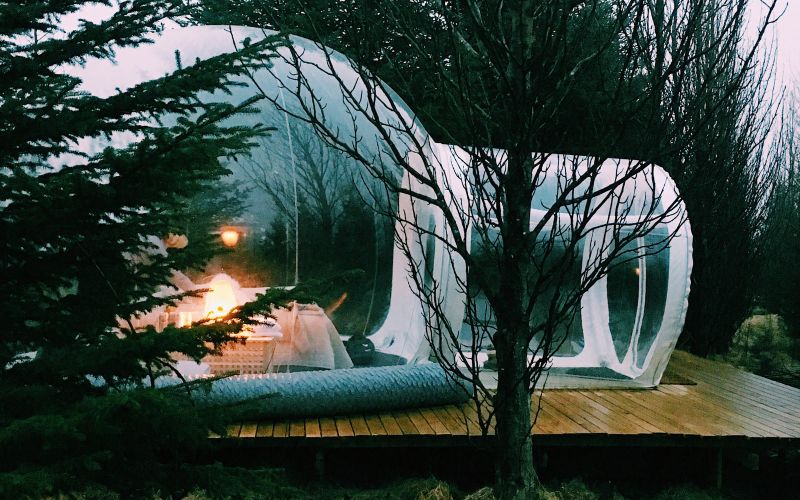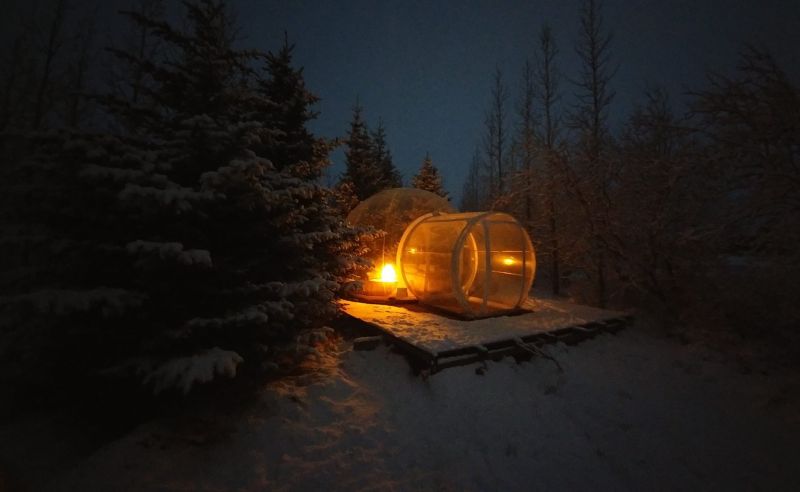 # Melody treehouse
Located in the coastal rainforest of Vancouver Island, Canada, this unique hotel is for those who like to experience holidays in a different way. Designed by Free Spirit Spheres, the pod can be reached via stairs that spiral around the tree it is built on. Melody has enough space inside to make two people stay a usual affair. Five small windows and a skylight let in enough light to feel the warmth of daytime. There's a murphy bed which conceals in the wall to save space and tables that fold down to make workstations.
Price: $354 per night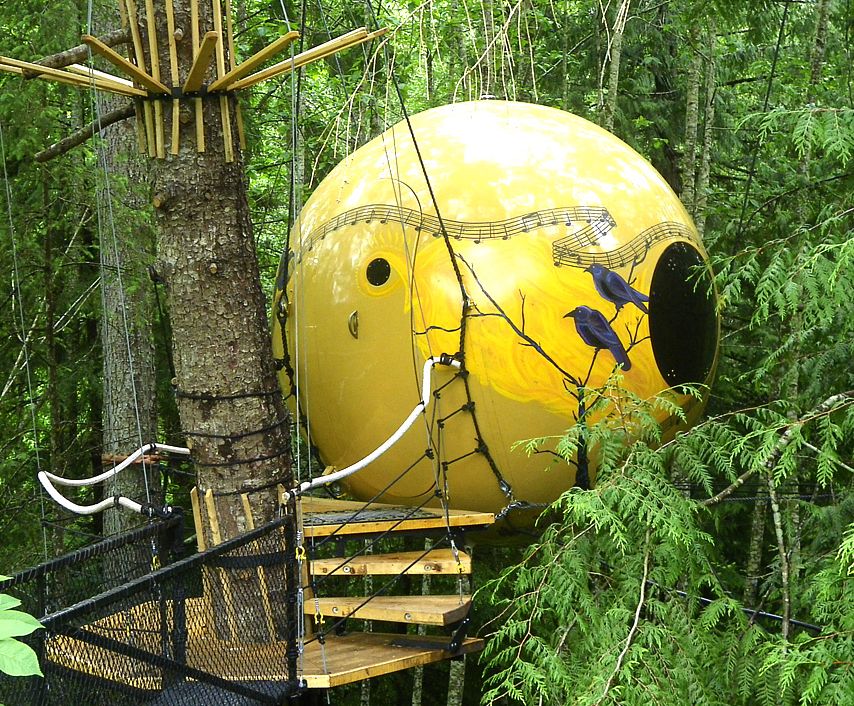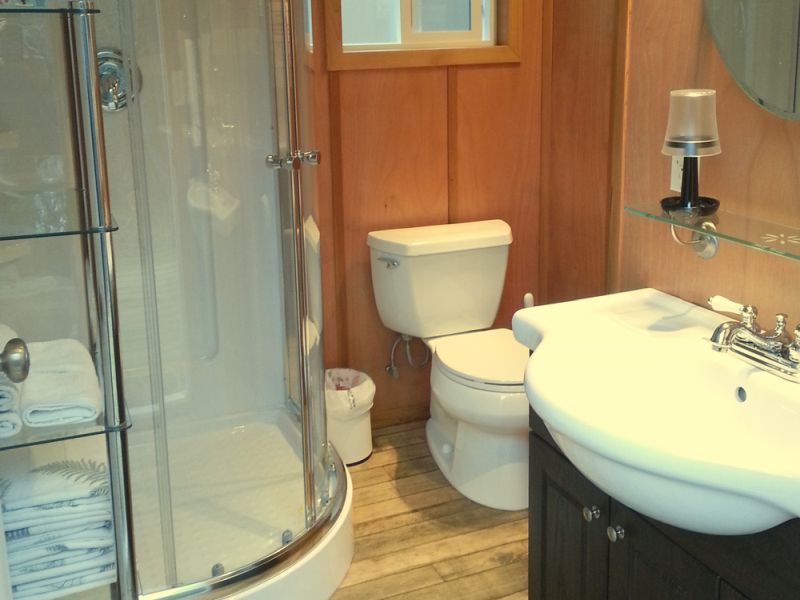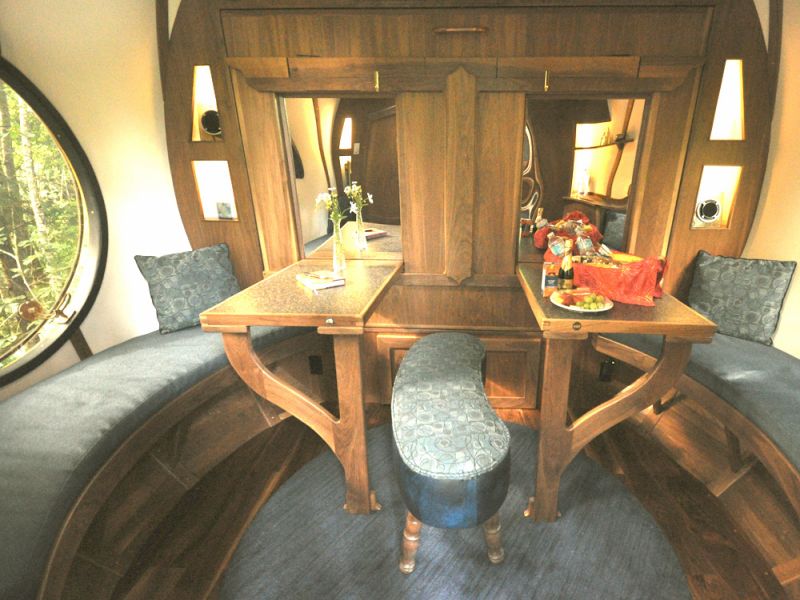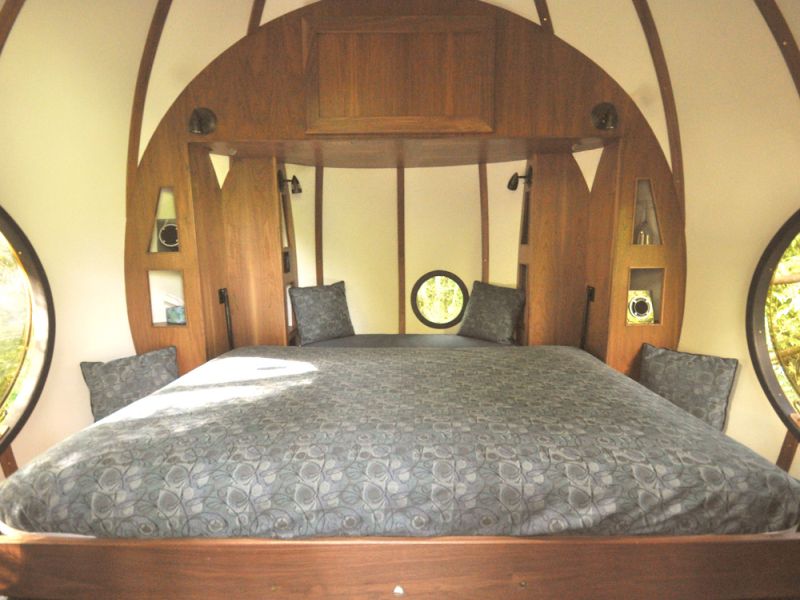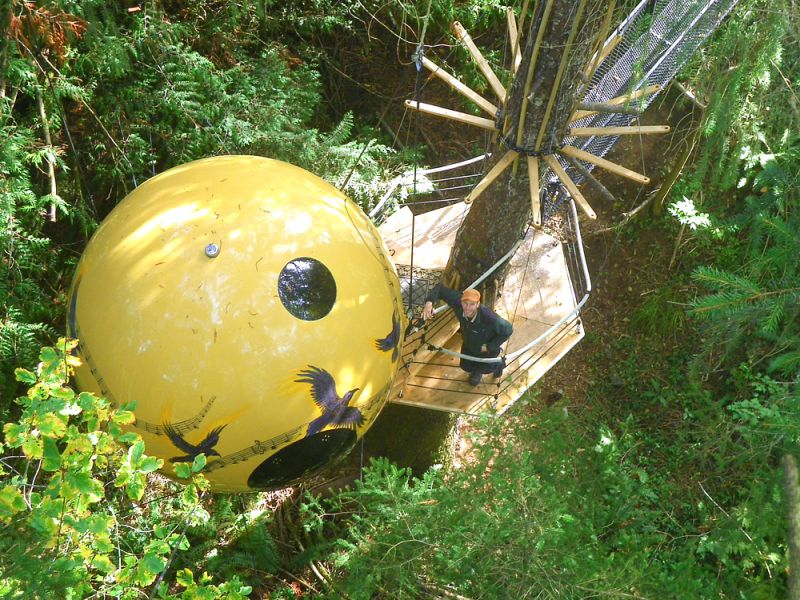 # Playa Viva resort
Playa Viva is an eco-friendly resort located in Juluchuca, Mexico featuring a treehouse to relish the serene oceanfront. The award-winning private treehouse by Deture Culsign and Kimshasa Baldwin is built 6 feet above the ground amidst high palm trees to offer clear views of the beach. It has a king-size bed, private bath, and a small lounge area to enjoy the untamed beauty of the place.
Windows near the paneled floor are carved out of bamboo walls to let fresh air in. The king bed converts into two single beds, and an additional bed in the bathhouse provides extra space when needed.
Price: $445-$620 per night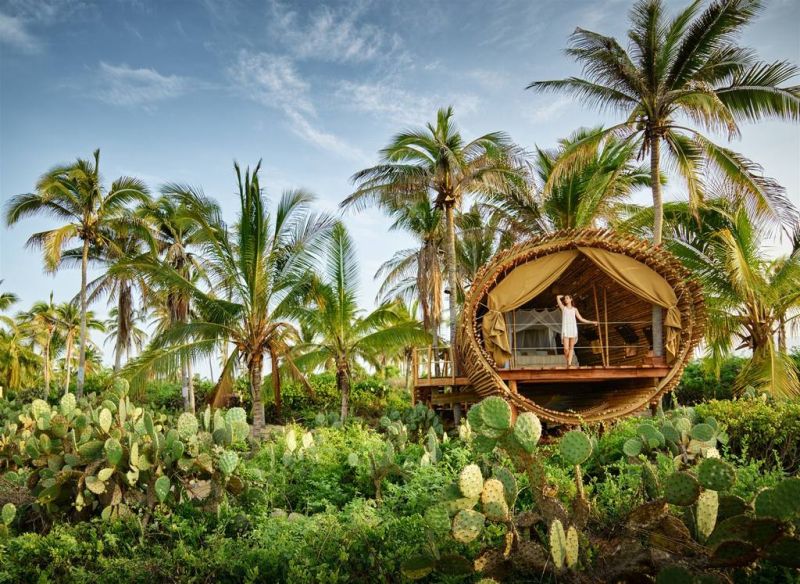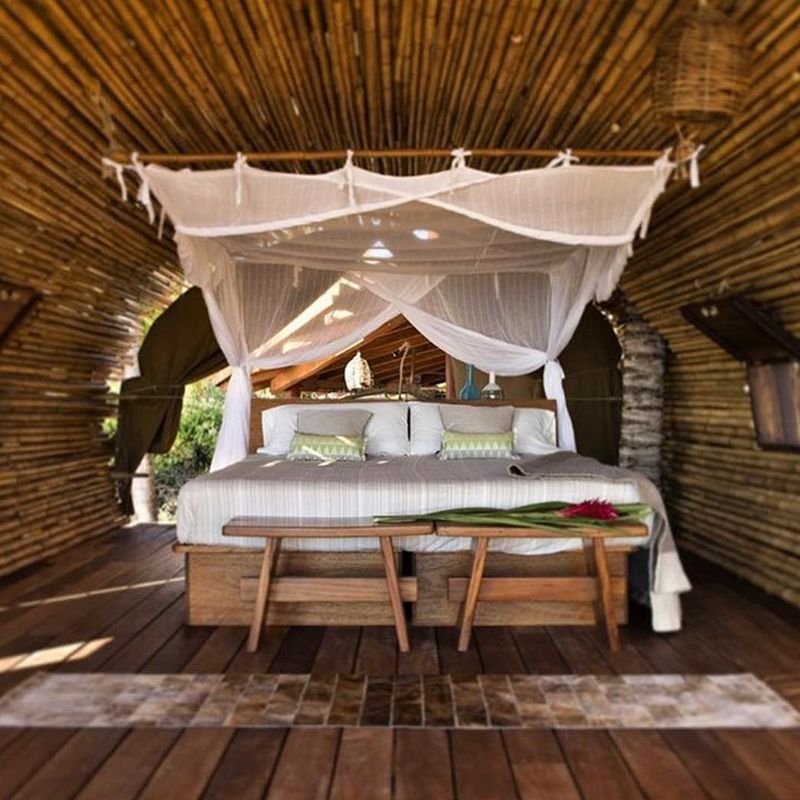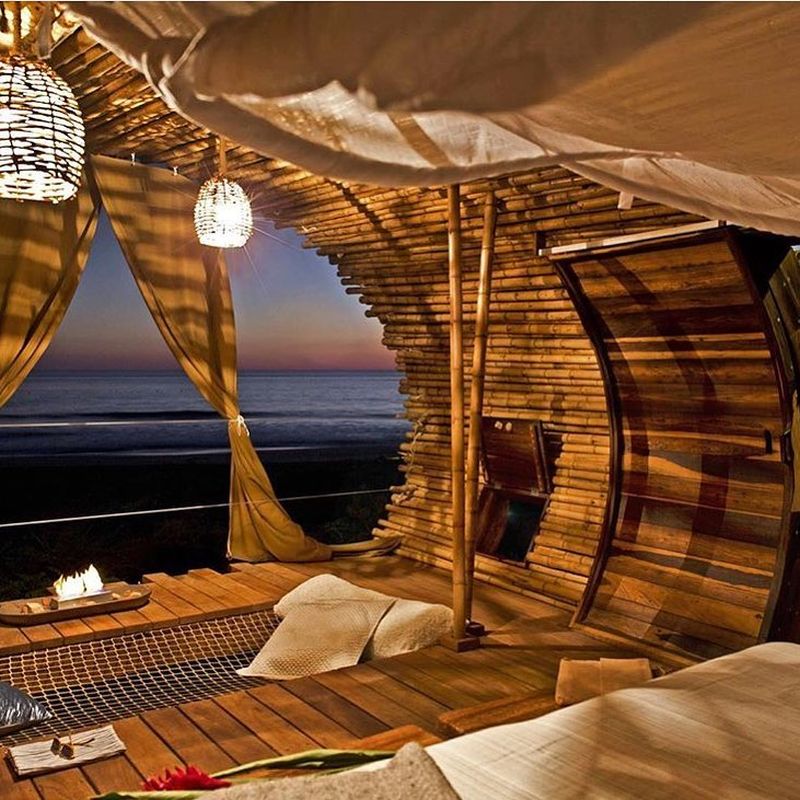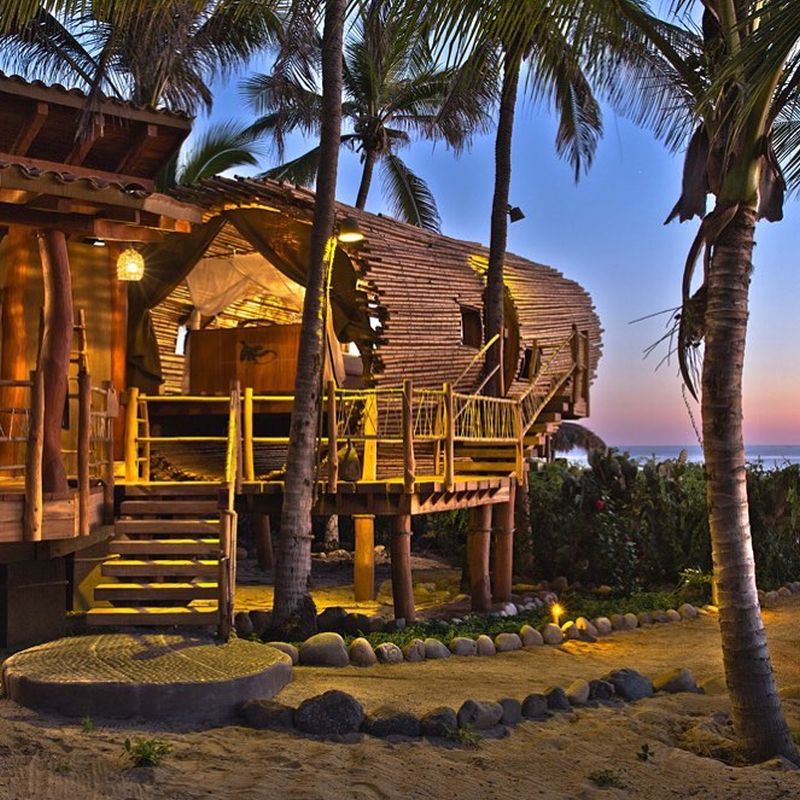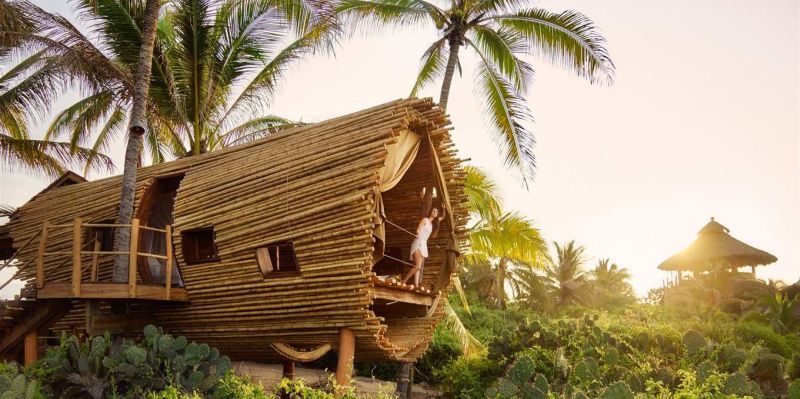 # 7th Room
Designed by Snohetta, The 7th room by Treehotel is a modern retreat which is a perfect getaway from the hectic city life. Suspended firmly (10 meter-high) on the pine trees, this exclusive cabin hotel is made out of charred timber wood. The cabin is designed in such a way that the large panoramic windows and the skylight face north to view the magnificence of the Northern Lights.
The place has two double beds, sofa bed, lounge area, toilet and bathroom to make it a comfortable and spacious place for five. The main attraction of the cabin is the patio which has a net so that you can climb up the natural pine and connect with nature like never before.
Price: SEK 15,000 (~$1,695) per night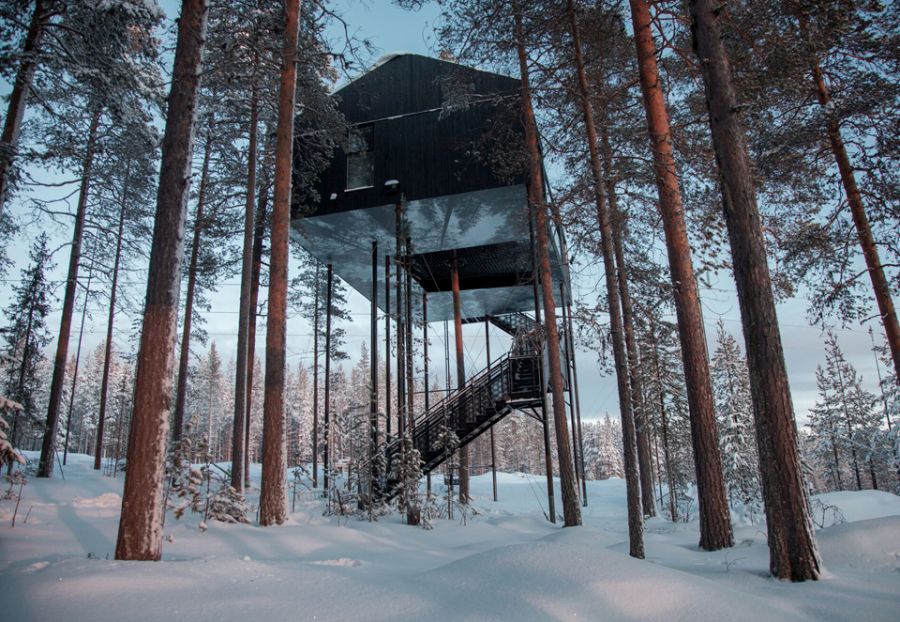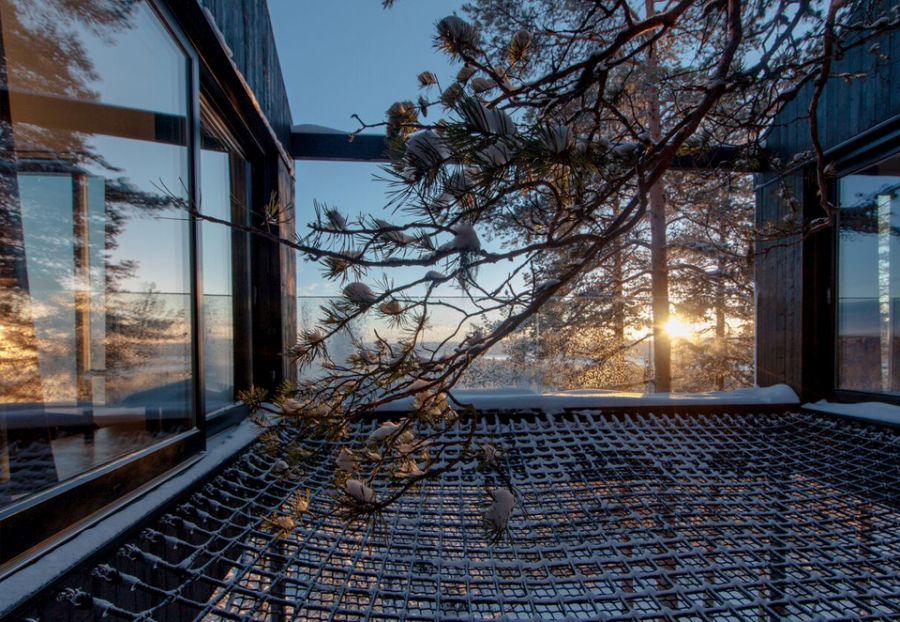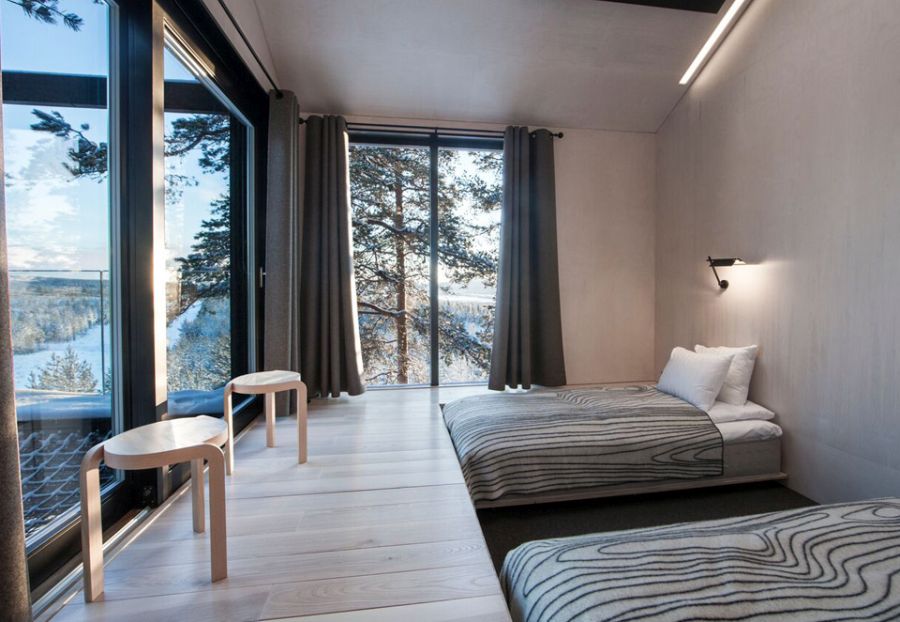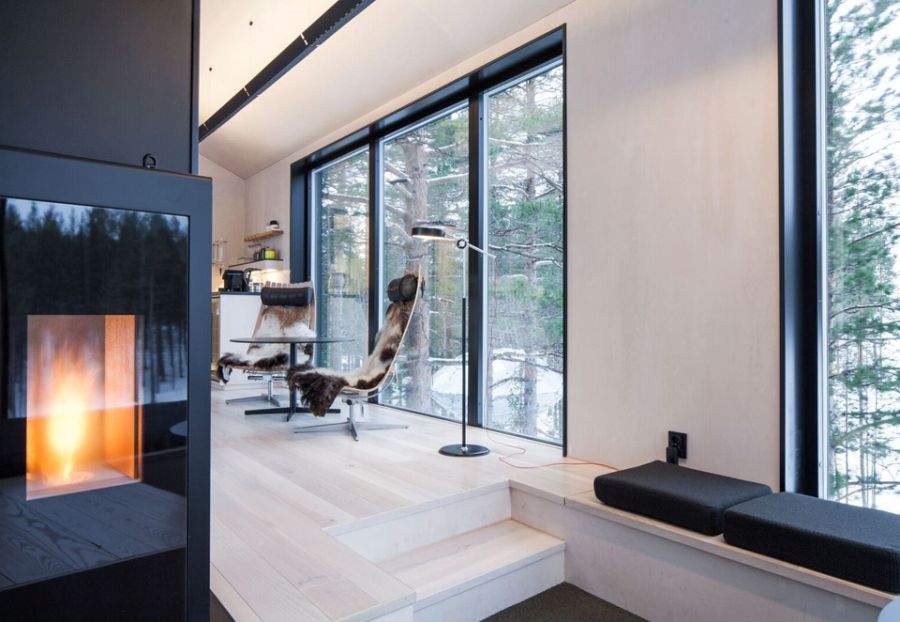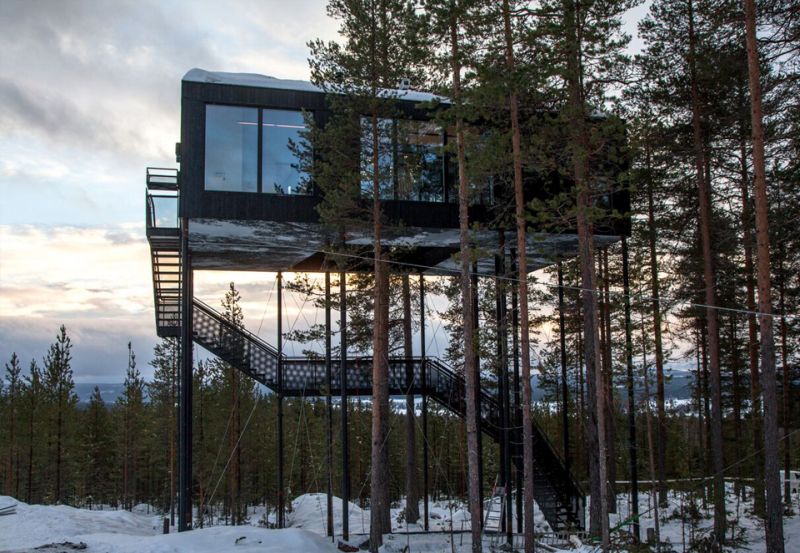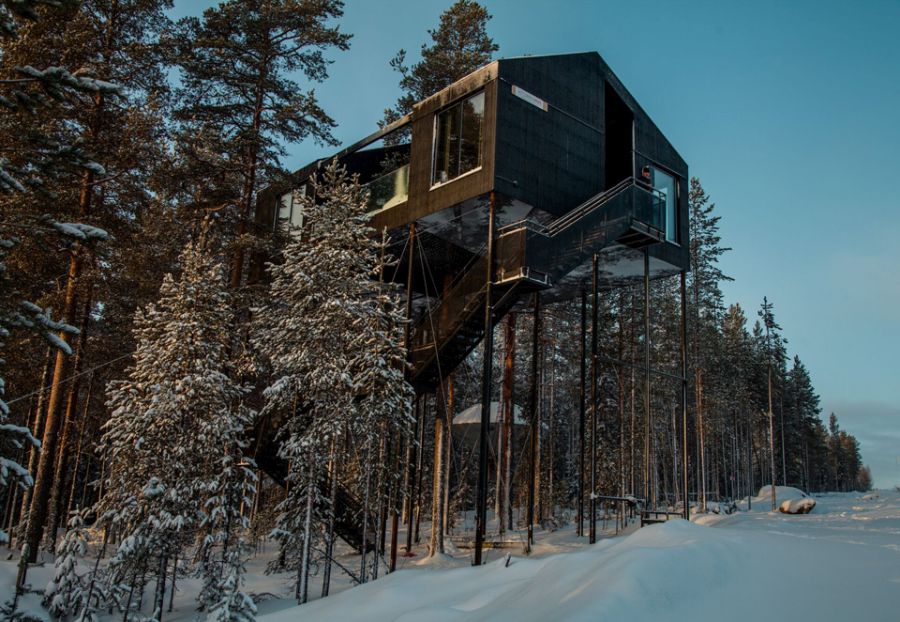 # The Literary Man hotel
For all the bibliophiles out there, a visit to the Literary Man hotel in the medieval Obidos village in Portugal is a good option. This unique hotel has a collection of almost 50,000 books to spoil you for choices. You can read any book you want from the rare collection which houses some masterpieces. If you find a book that you want to take home, you can buy it too.
On the other hand, you can add to the collection of books at the hotel by donating them too. The place has comfortable bedrooms where you can stay for as long as you want. Indeed this has to be the Mecca for a book lover out there.
Price: $90 per night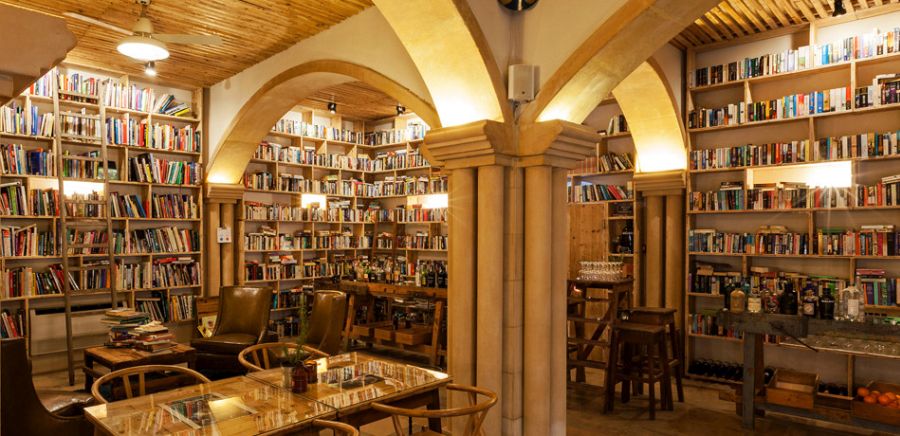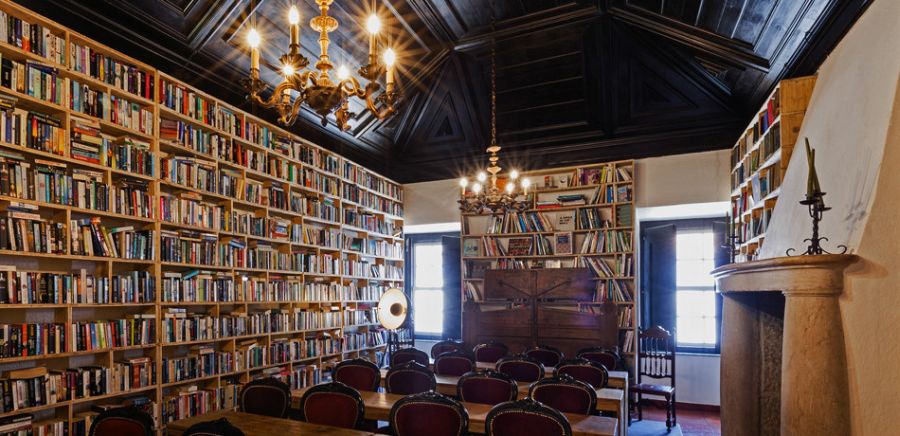 # Crane hotel
In Nordhavn, Denmark, an old coal crane has been converted into a private retreat called The Krane complete with a meeting room and spa. This idea is the brainchild of owner Klaus Kastbjerg and Arcgency's architect Mads Moller, who have themed it on the dark past of the machine. The multilevel structure has a reception area on the ground floor and a meeting room having a lounge and terrace called GLASS BOX on the first floor.
Price: On request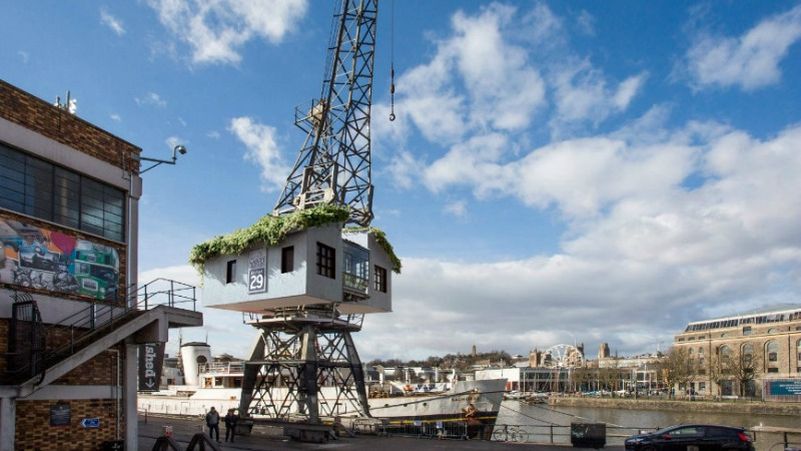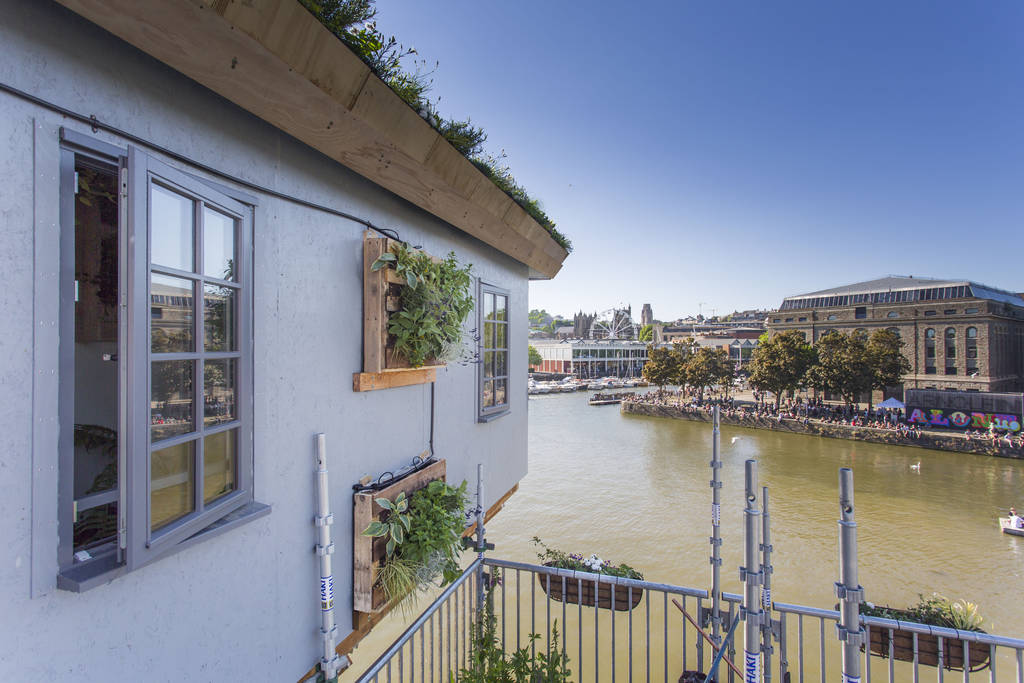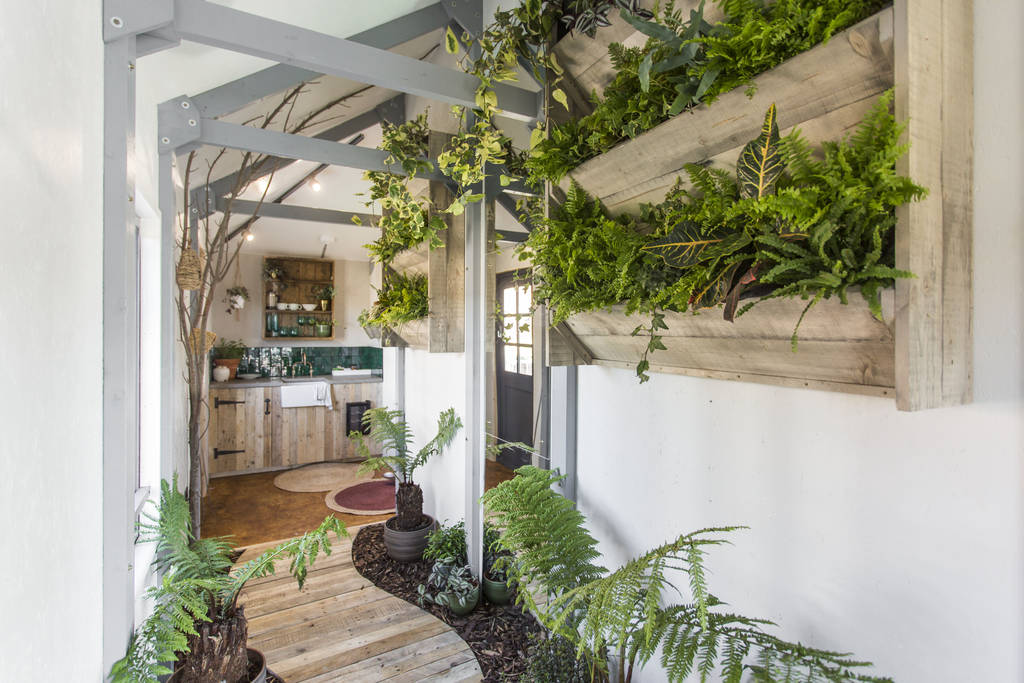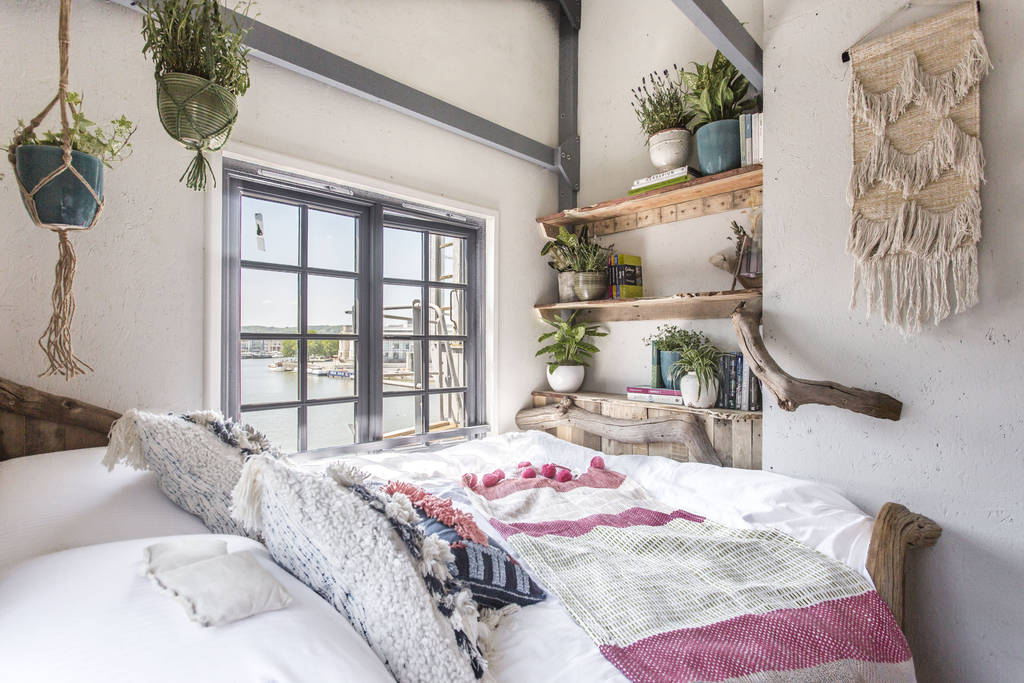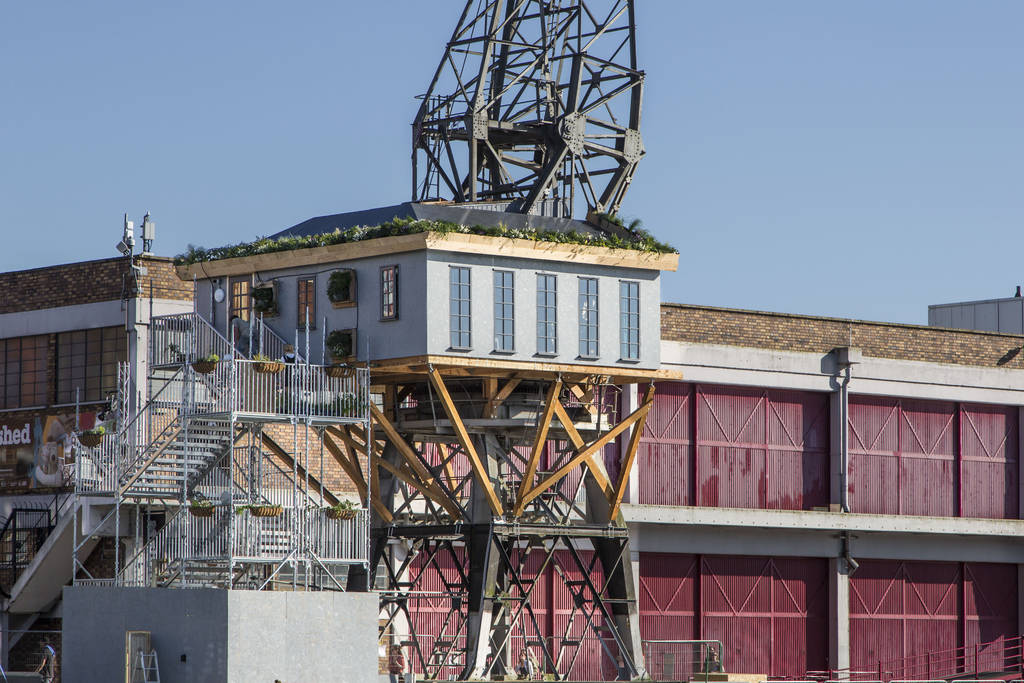 # Santa Barbara AutoCamp
Designed by a local architect Matthew Hofmann, the Santa Barbara AutoCamp (located in the downtown Santa Barbara, California) is made of four Airstream trailers comprising remodeled Airstream from the 50's and 70's. Each one has a sleeping area, full kitchen, bathroom, and an outdoor grill. Keeping the needs of demanding visitors in mind, the trailer comes equipped with facilities like water filtration system, coffee maker, flat screen TV, and internet access.
Price: On request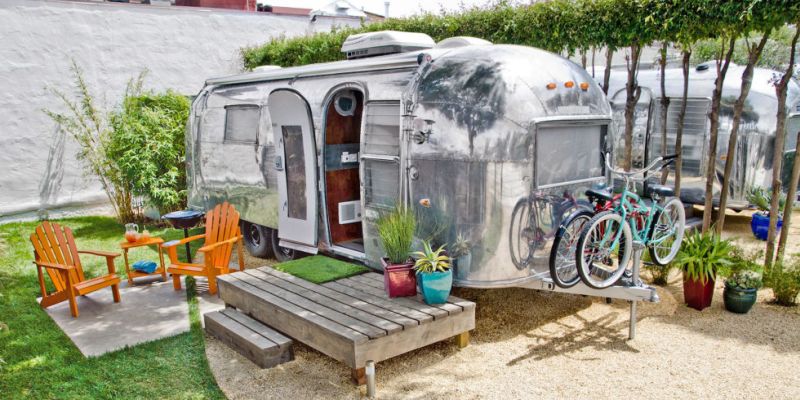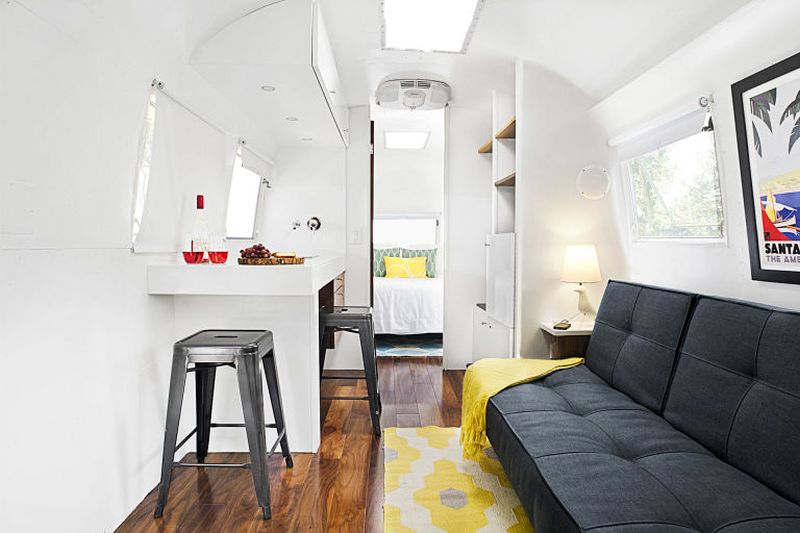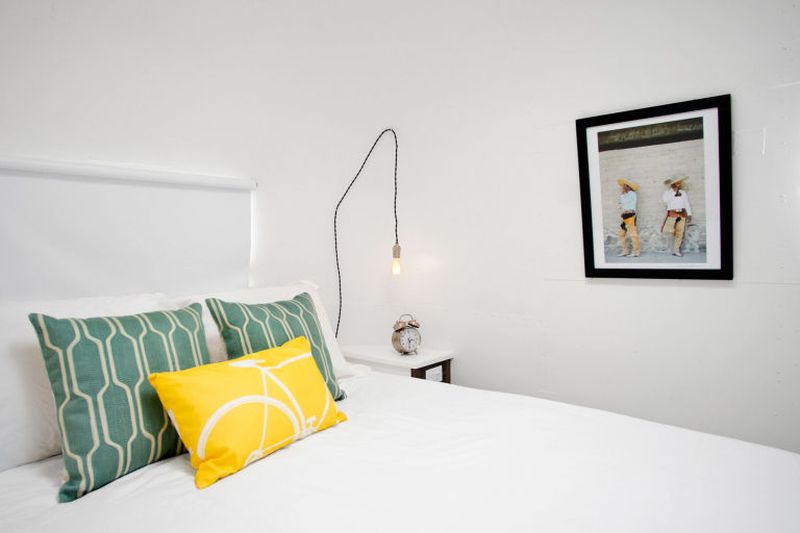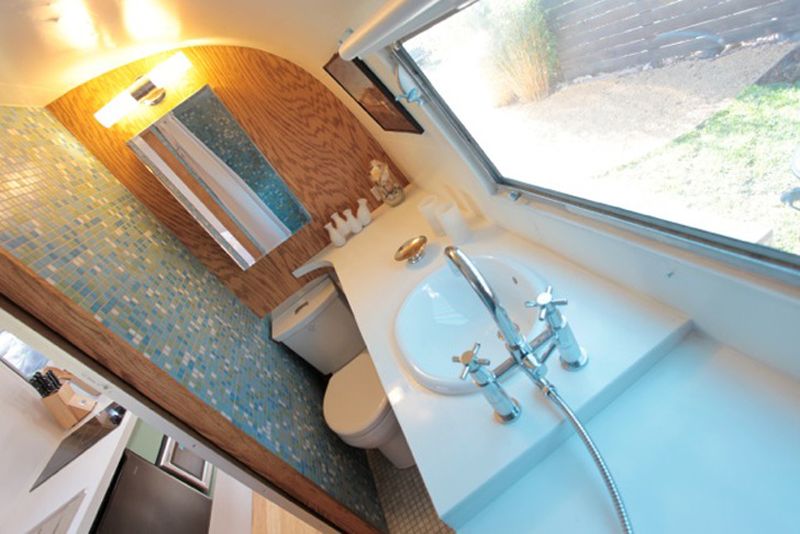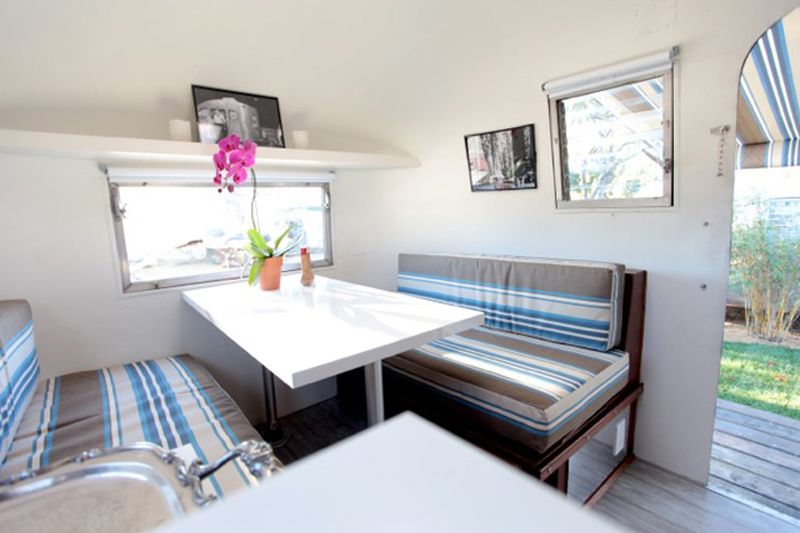 # Open Air Hotel
On this list, this has to be one of the weirdest and unique hotels around the world. And mind you, if luxury and comfort is your priority, you better not bother about this one. The Open Air Hotel in the Alps designed by Null Stern is located at one of the most breathtaking spots in the Swiss Alps at a height of 6,463 feet above sea level.
The room has a stone platform that's decked up with a queen-sized bed, floating bedside tables and two stools. Offering optimal views of the sky and snow-capped mountains, the hotel offers a completely different experience.
Price: CHF 250 (~$253) per night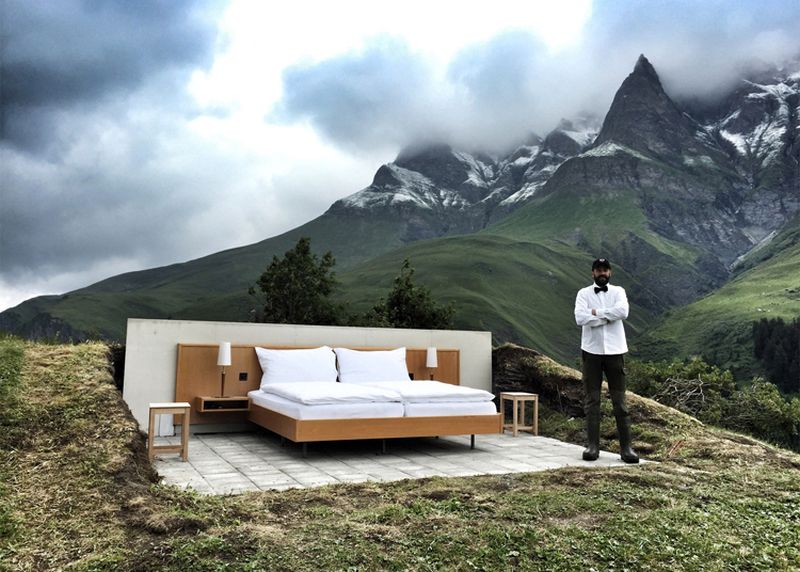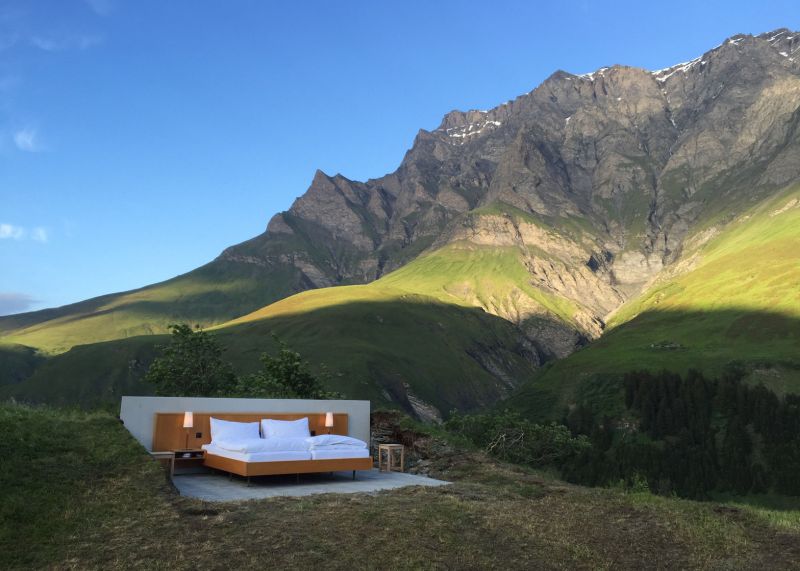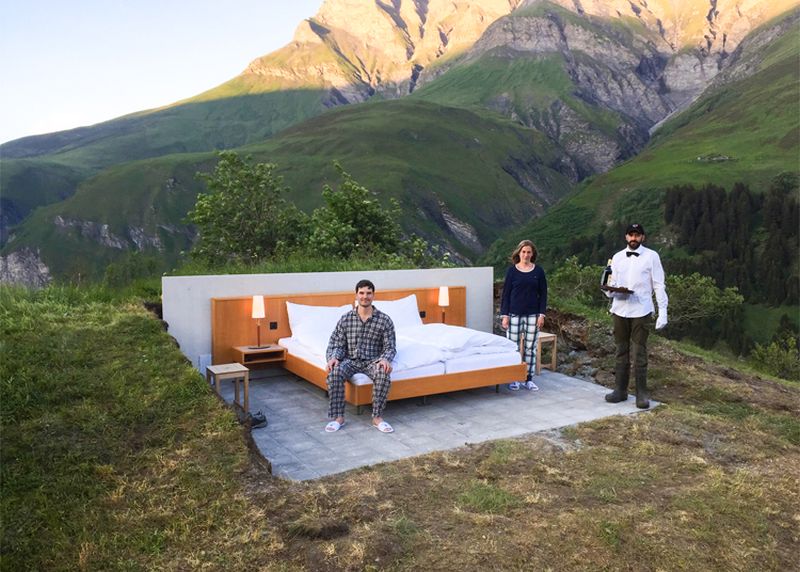 # Zand hotel
The Zand Hotel, located in the Netherlands, is the world's first sand hotel operating in two locations – Frisian town of Sneek and the Brabant Oss. One is modeled in form of the Flintstones in Bedrock while the other one is decorated with dragons, the Great Wall of China and the Terracotta Army. Inspired by ice hotels in Sweden and Finland, the hotel took almost four weeks to complete.
Price: €150 (~$173) per night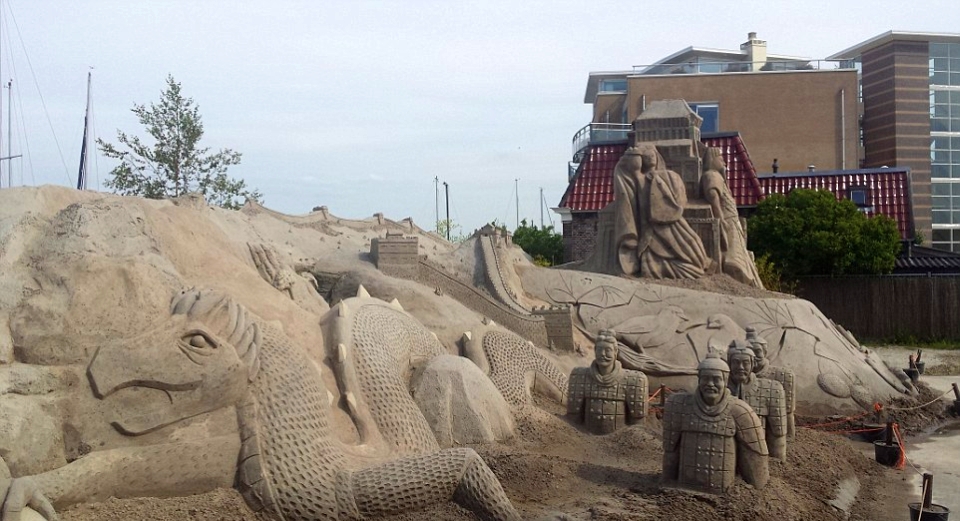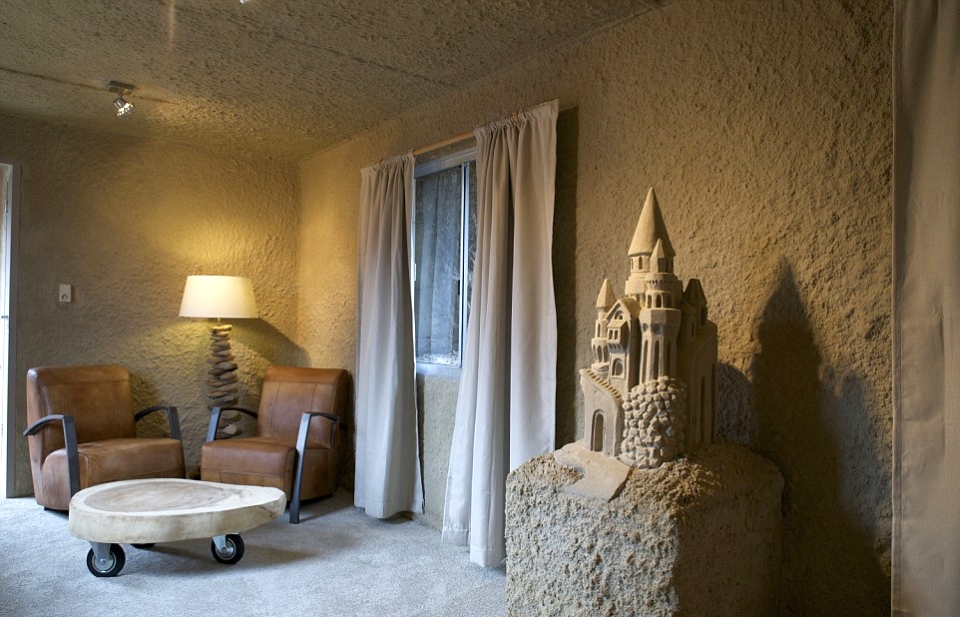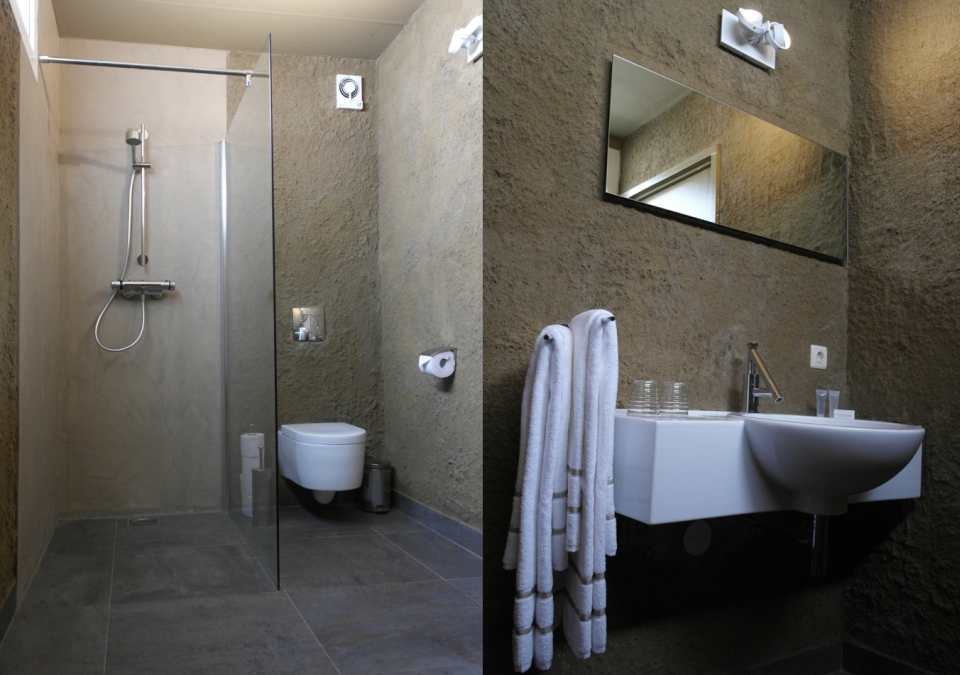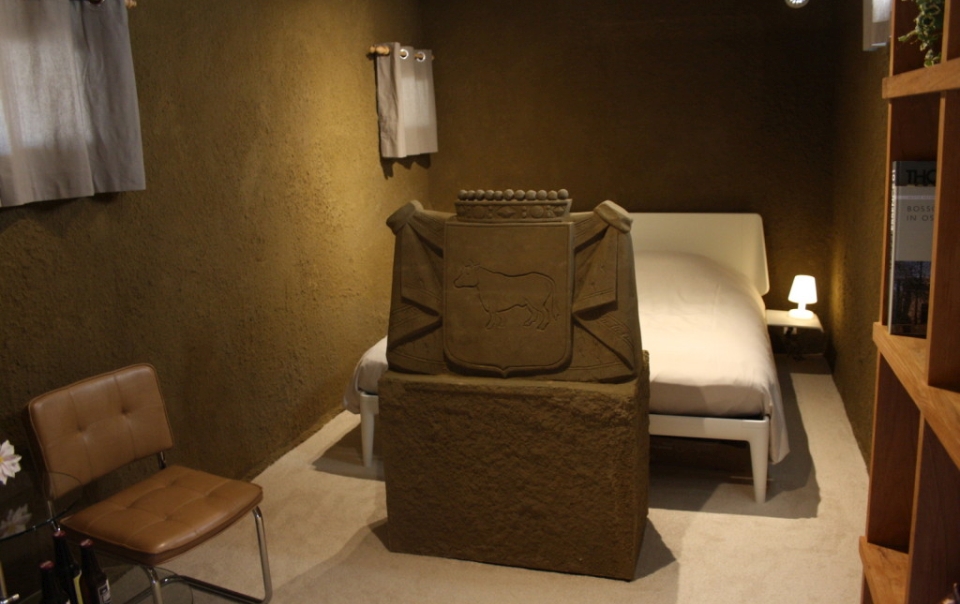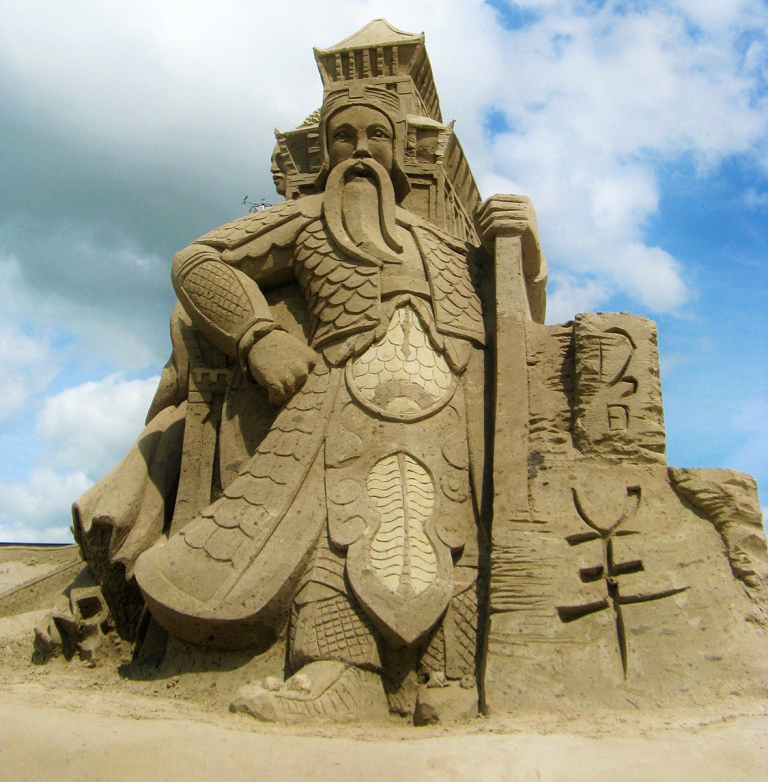 # No Man's Land Fort
No Man's Land Fort is a Victorian sea fort turned into a five-star hotel purchased by Clarenco in 2009 for £910,000 with an intention to restore it as a hotel. The fort is now ready with iconic luxury living, serving guests with its charm. It can accommodate 44 guests in its luxurious suites, and 200 guests for parties and events.
Price: £450 (~$595) – £1,150 (~$1524) per night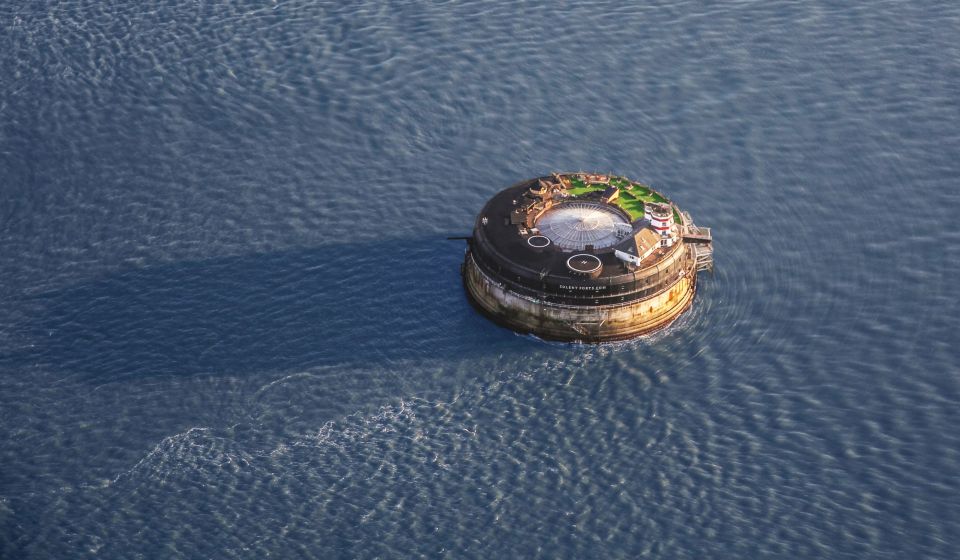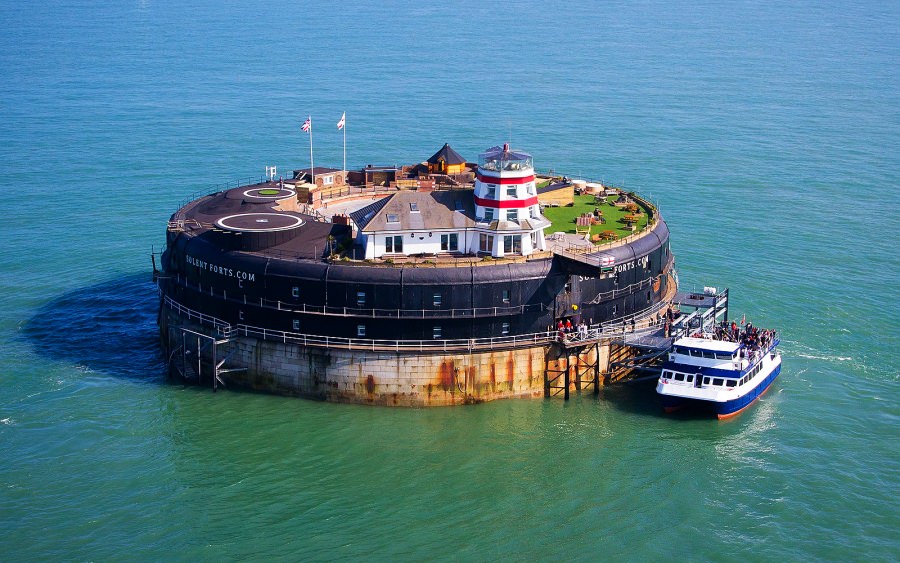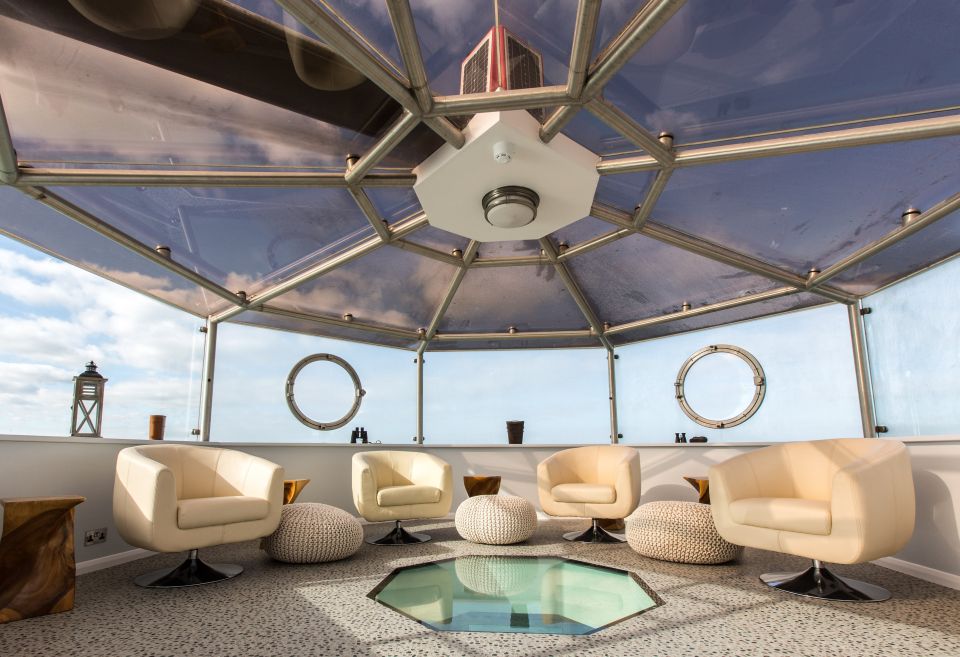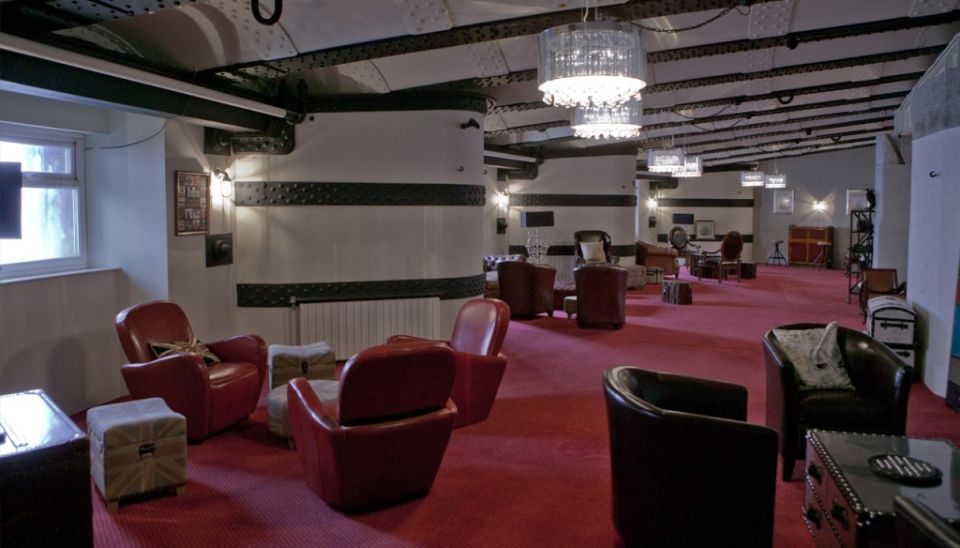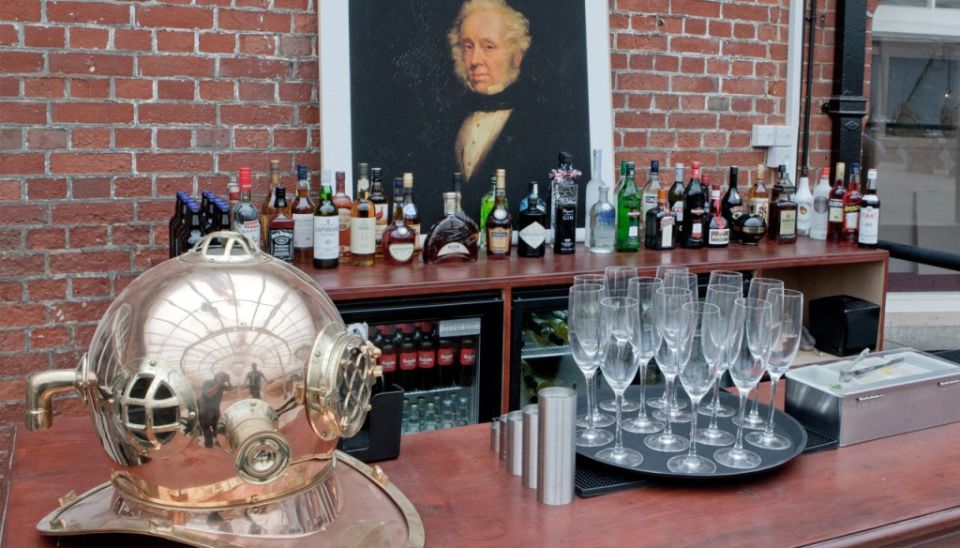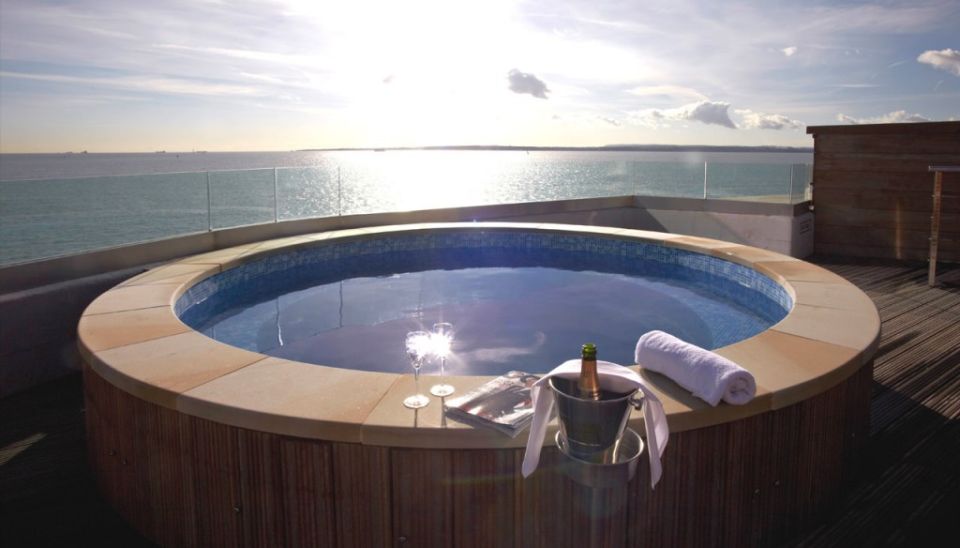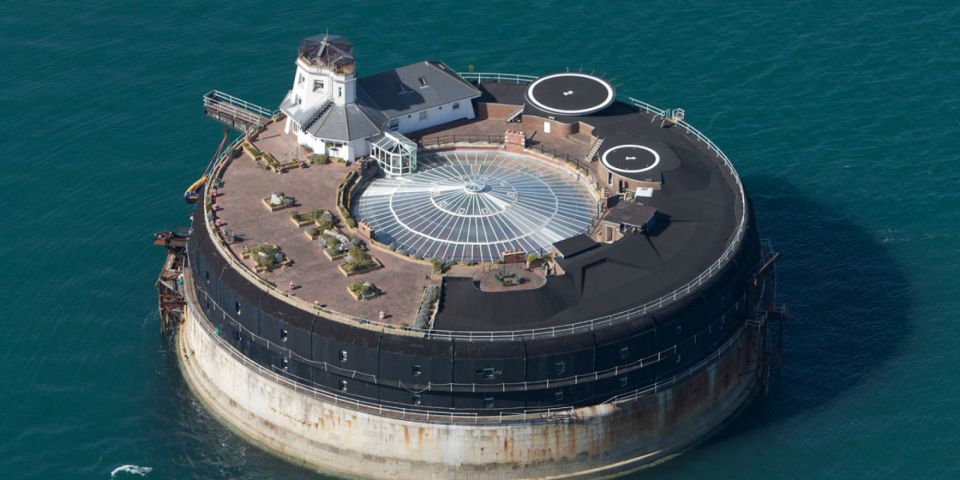 # Castle hotel
Italian architectural firm Oriano Associati Architetti has morphed S. Stefano di Sessanio castle into a traditional hotel with ultra-modern facilities. The architects have beautifully preserved the historic structure of this medieval castle while turning it into a fully-functional hotel. To retain the Stefano di Sessanio's authentic touch, all latest technologies are safely hidden from sight wherever possible.
Price: On request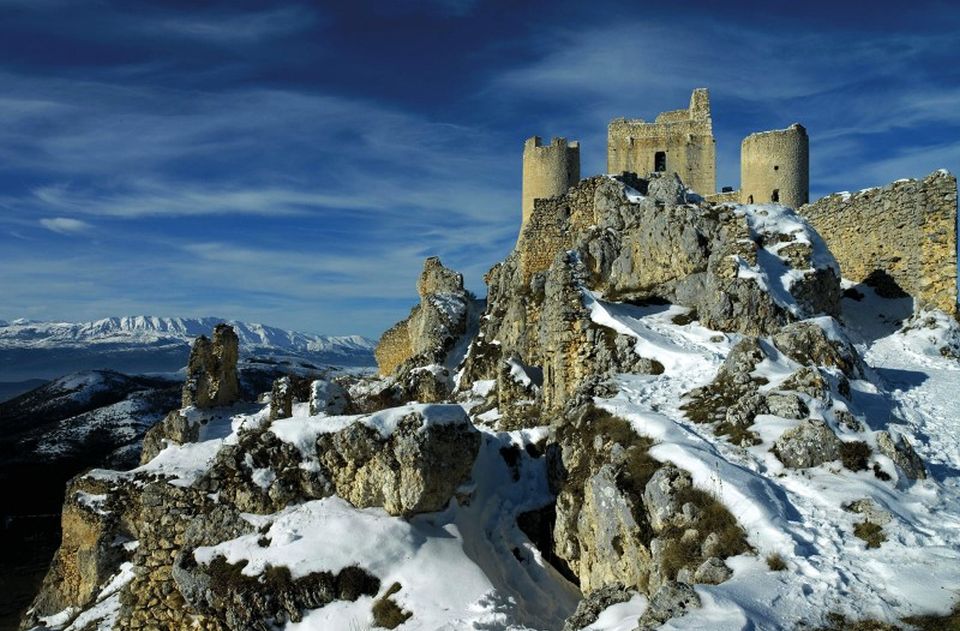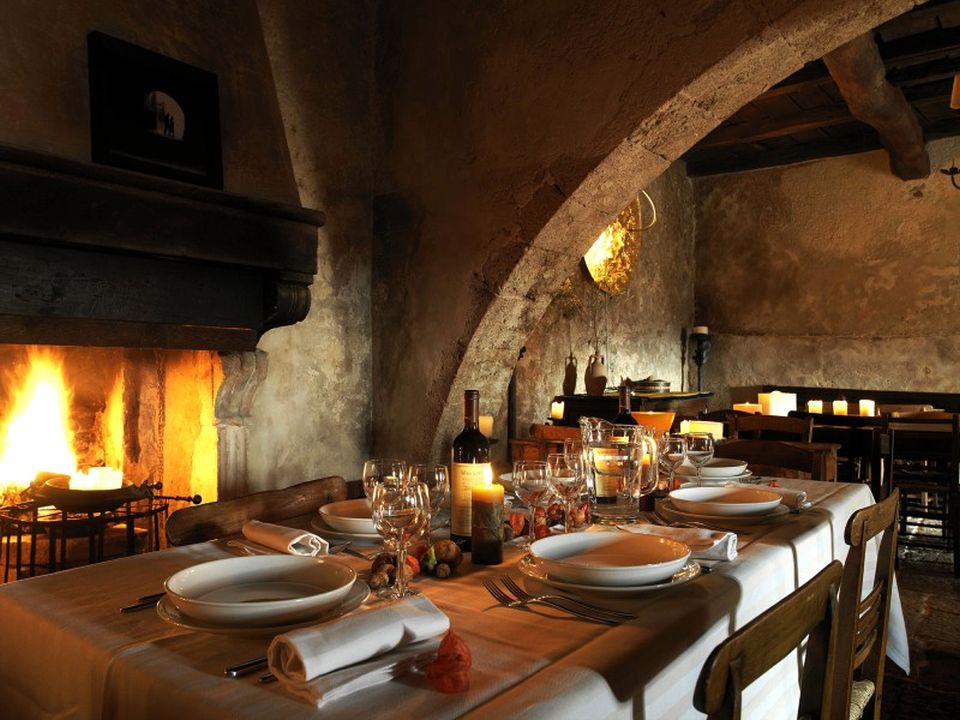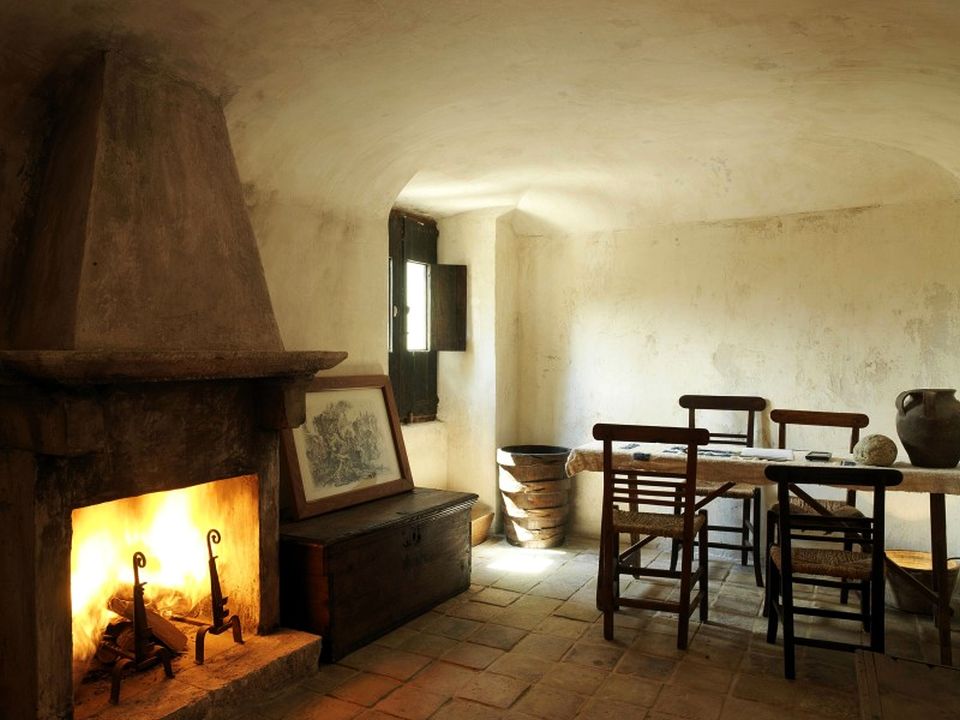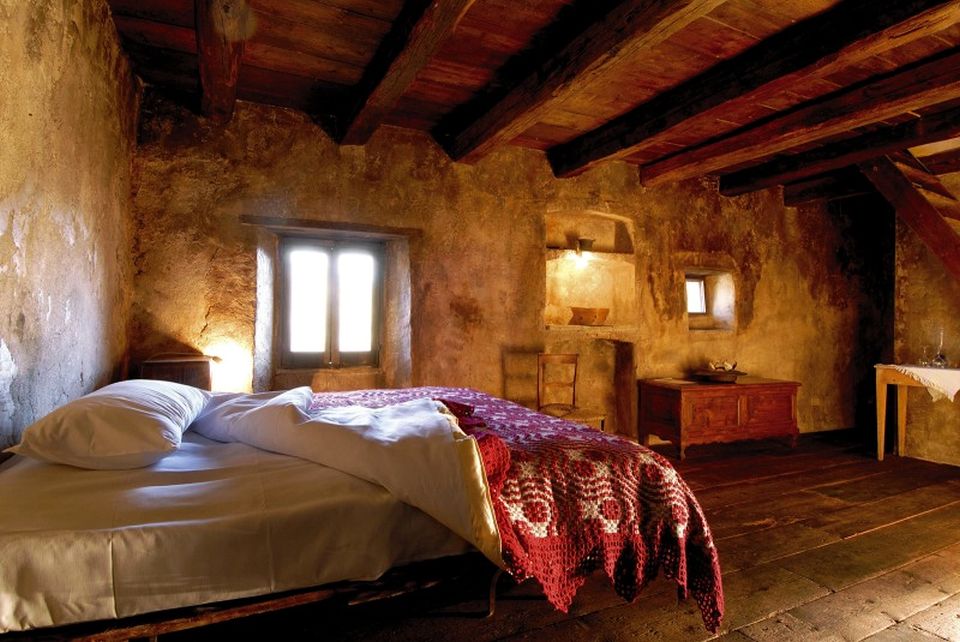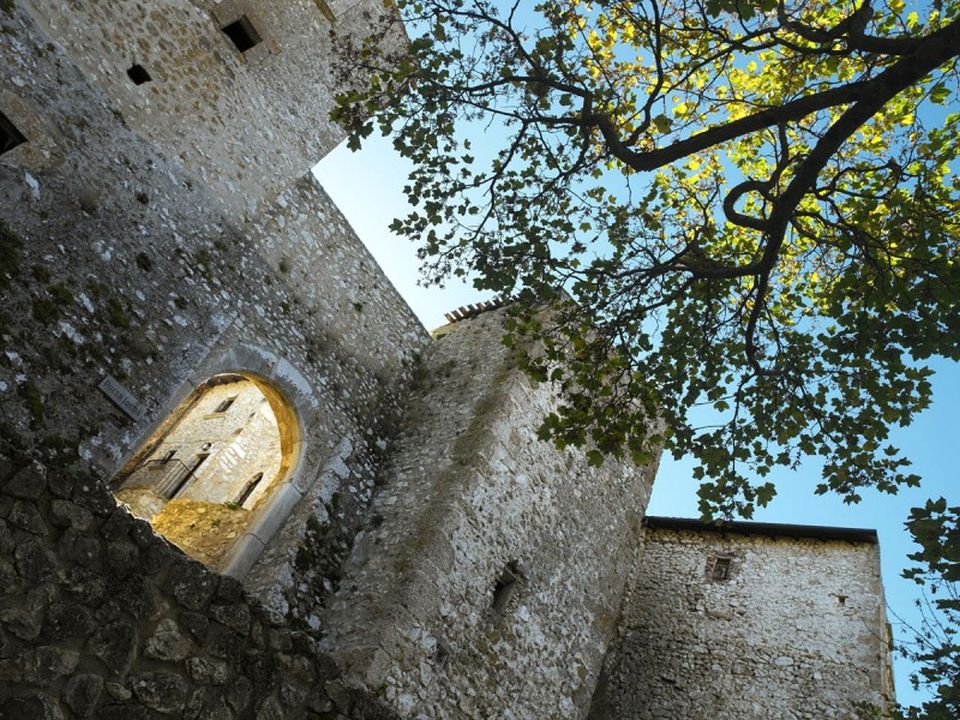 # Sun Cruise hotel
It's a hotel in the shape of a cruise ship, located in Jeongdongiin, Korea built on top of a cliff adjoining the ocean. The 211 room hotel in itself is a remarkable structure measuring 165 meters long and 45 meters wide. The gigantic construction was envisaged as a stationary structure for tourists who didn't have enough to go on a 'real' cruise. So, the architects ingeniously decided on building a full-fledged ship whose foundation would remain intact along the surface of a cliff.
Price: On request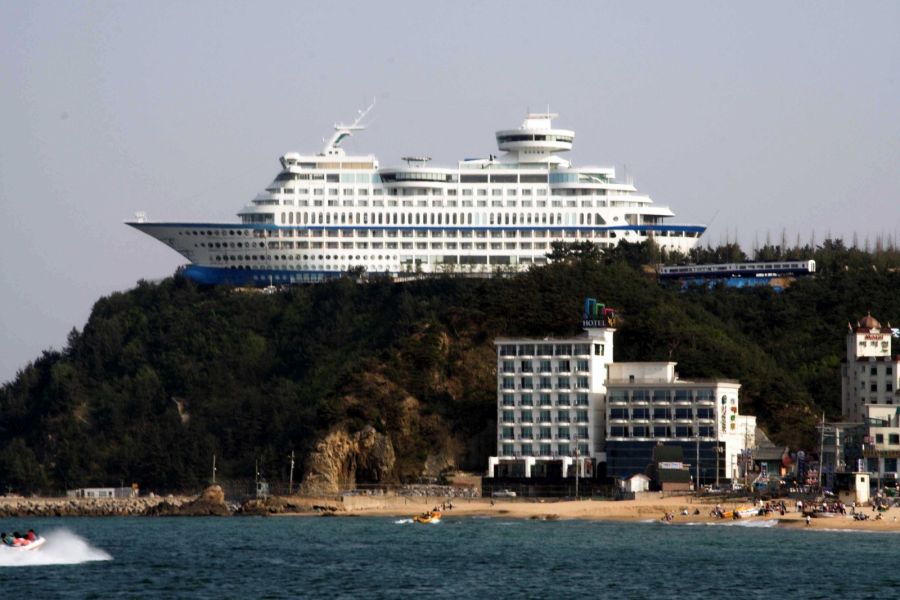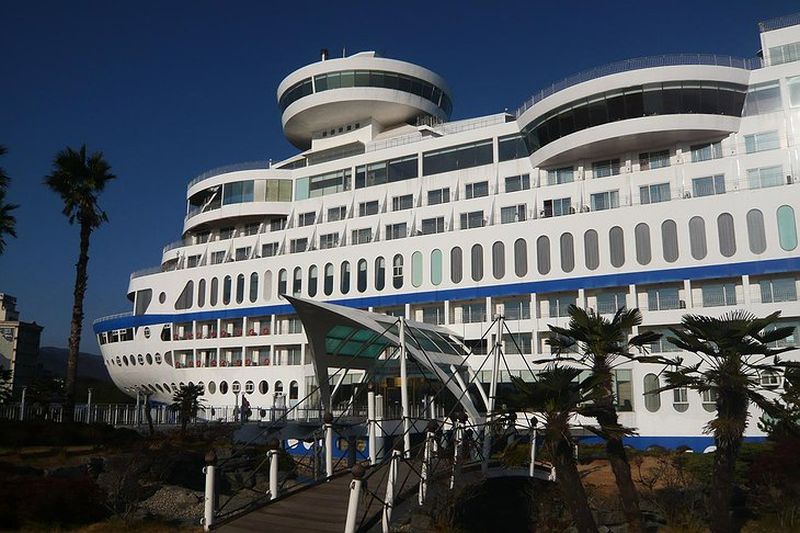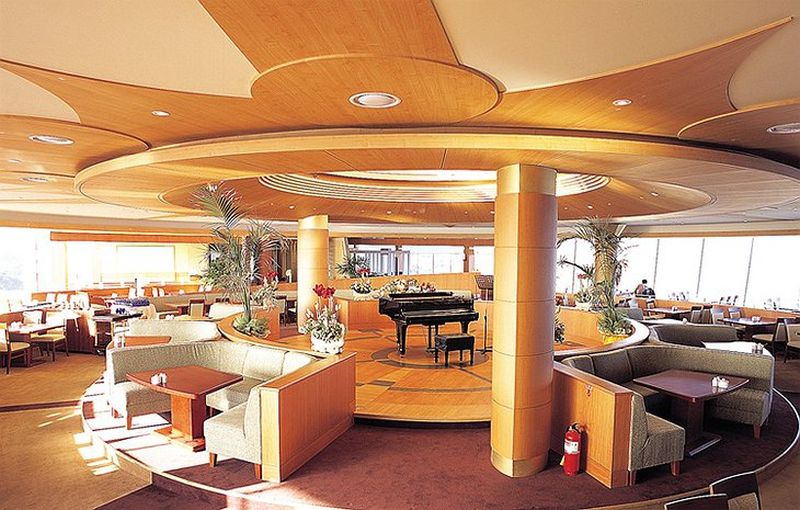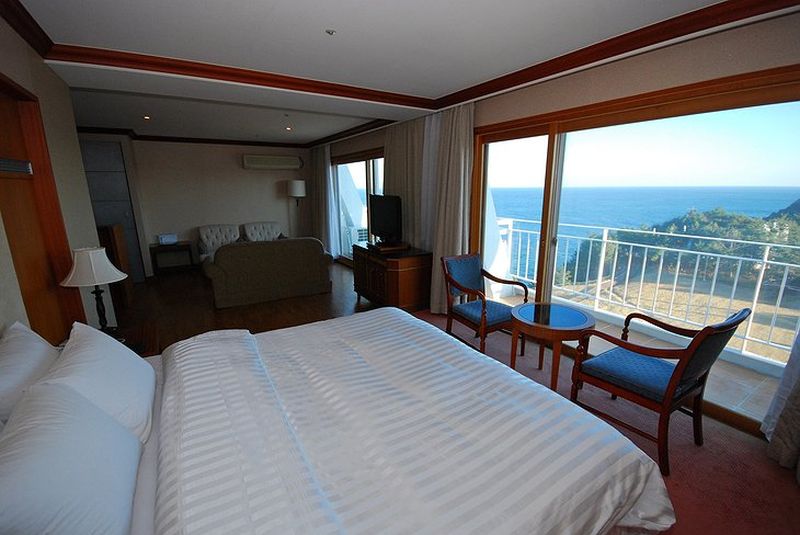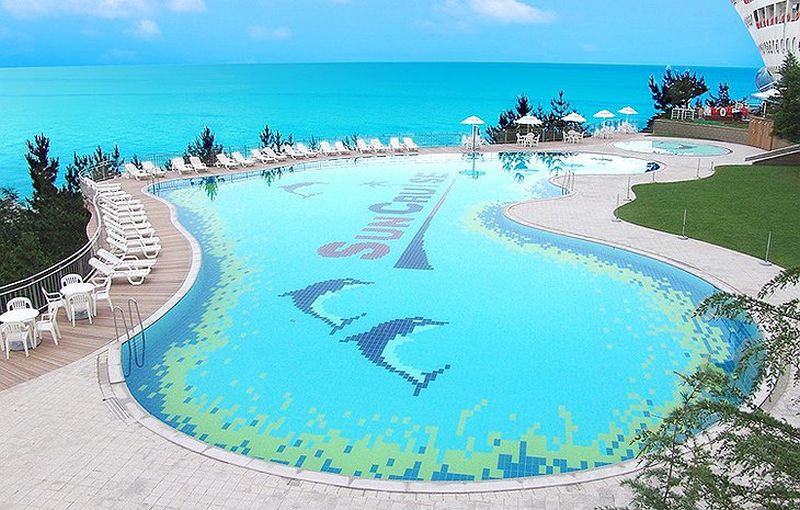 # Adrere Amellal hotel
Christened as the Adrere Amellal Hotel, this wondrous architectural is located deep inside the Siwa Oasis, Egypt (across the Siwa Lake) with its utterly vernacular structure jutting out from the base of the imposing 'White Cliffs.' The whole resort is built from traditional earthen materials like salt rocks and clay, which allows it to seamlessly blend into the austere landscape of the surrounding.
Price: $460 per night