How about going on a cruising tour but without all the sea? Baffled? Well, so were we when we came across the Sun Cruise Hotel, a Korean tourist magnet built atop a cliff. Looking like what seems to be a mammoth cruise ship which had ended up on a clifftop by some freakish calamity; the Sun Cruise Hotel (situated in the town of Jeongdongjin) only replicates a ship.
In fact, the gargantuan construction was envisaged as a stationary structure for tourists who lacked funds to go on a 'real' cruise. So, the architects ingeniously decided on building a full-fledged ship whose foundation would remain intact along the surface of a cliff.
In that regard, the Sun Cruise is not really different from conventional ships except for its location. The colossal 30,000-ton structure is 165-meter-long, 45-meter-high, while its varied zonal features include – a whopping 211 rooms, a Western and a Korean restaurant, a sky lounge with revolving attributes, a nightclub, a karaoke and an adjacent pool (besides the base of the hotel).
These user-oriented zones are complemented by gaming areas like a volleyball court, a fitness club, and even a netted golf range. And, if you are worried about missing out on the sea experience, the hotel also has strategically placed loudspeakers that imitate the sound of waves and seabirds.
Some of the rooms of the Sun Cruise Hotel charges around 80,000 South Korean Won ($71) per night. Oh, and finally you can also have your Titanic's 'I am the king of the world' moment on the bow, as this 'spacious' area is only separated from the sheer drop of the cliff by just a metal railing.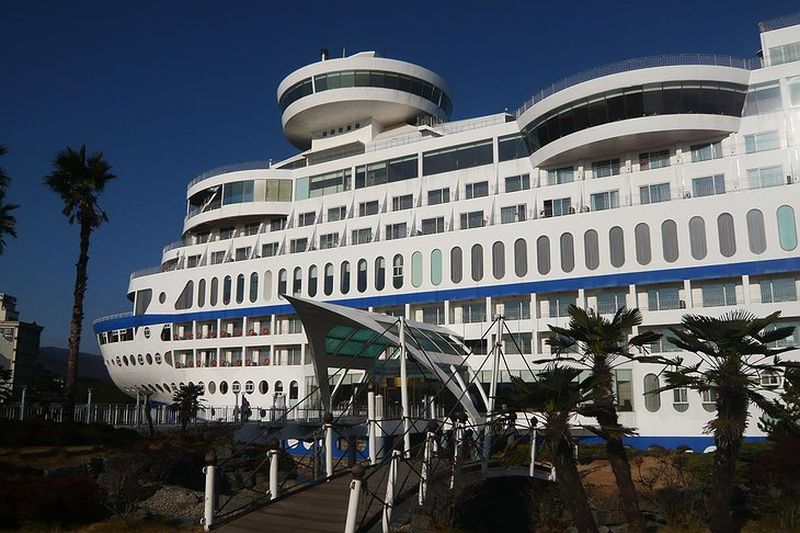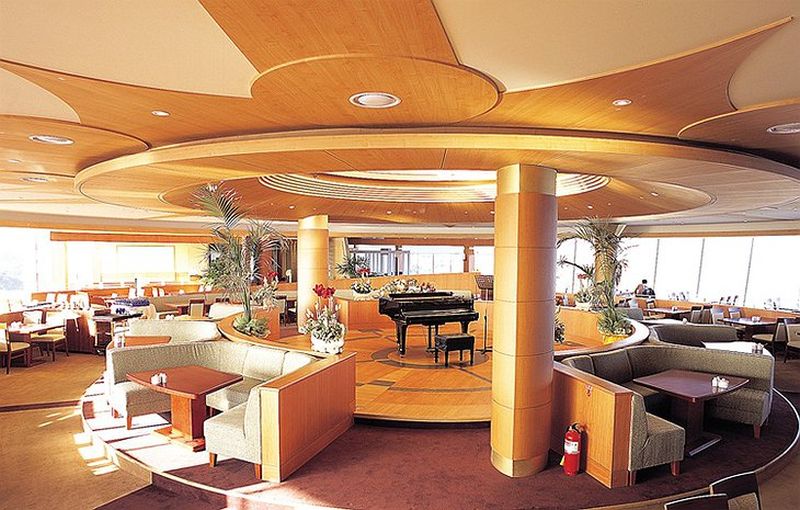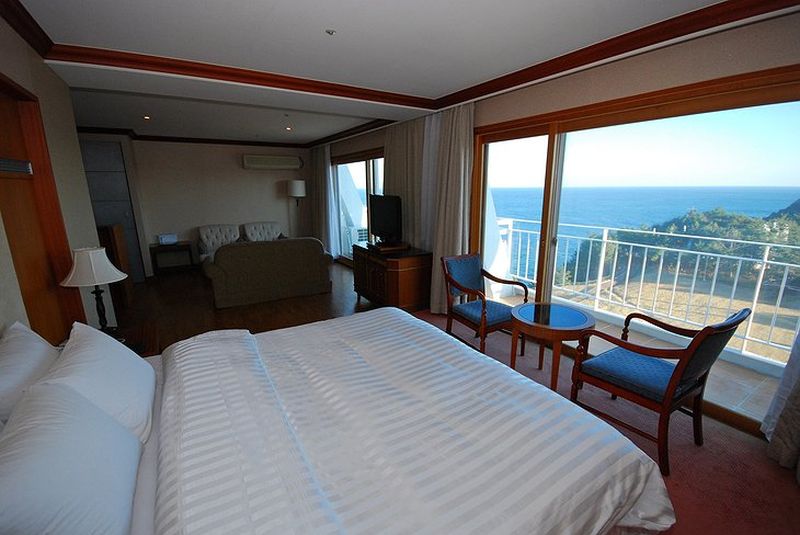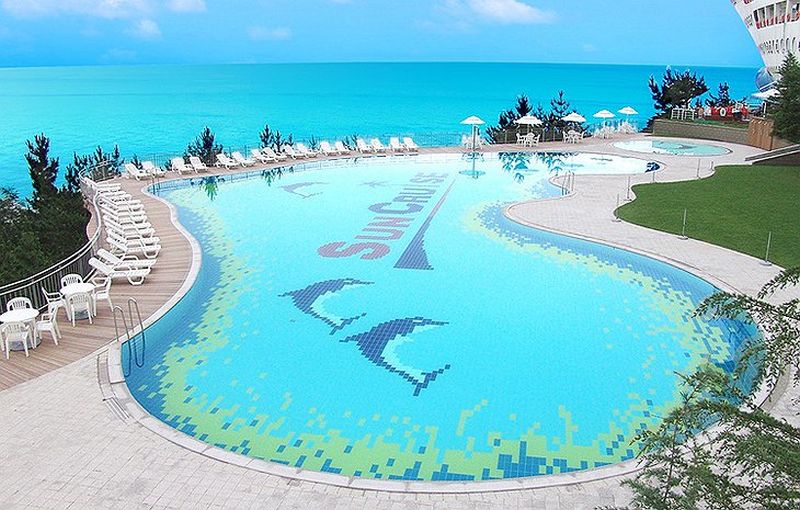 Via: OddityCentral