Dogs are one of the most-friendly pets on the planet, and we all want to maximize cuddle time with them. But it is not true all the times as they also need some privacy. Dogs have their own moods, and probably most of them like to thrive in a comfort-laden atmosphere just like we humans do. This is when architecture for dogs comes into the picture.
You need to provide them with a cozy space, protection and facilities they need for life. Whether you've DIY-ed or bought a designer doghouse from the market, they will create a win-win situation for you as well as your dog! Dogs get their own opulent castle to spend some time alone and you get yours.
Before purchasing a doghouse, you need to consider everything from building materials and size of the dog to ventilation and insulation. Also, check for the elevation from the ground to ensure optimal comfort in different seasons.
For your convenience, we've broken down some of the most sought out architectural doghouses which are attractive, well-designed, and comfortable for furry friends.
And if you don't need a doghouse because you don't even own a dog, well, even then these intriguing doghouses will lure you to get a pet for yourself.
# Dome-Home Dog Kennel
Foster & Partners has designed this uniquely shaped dog house Goodwoof's Barkitecture competition. Featuring a geodesic structure, this luxury dog house is made using cherry wood and fine timber. The interiors are lined with padded fabric to ensure comfort for pets. The fabric can also be removed for washing.
Price: Sold at $5,804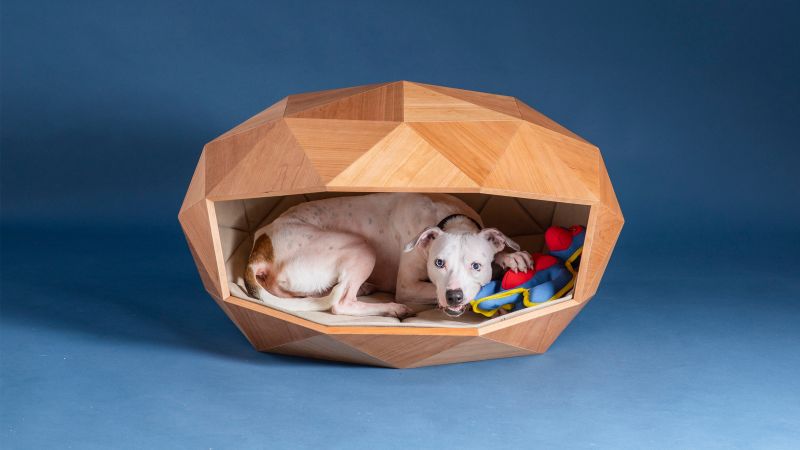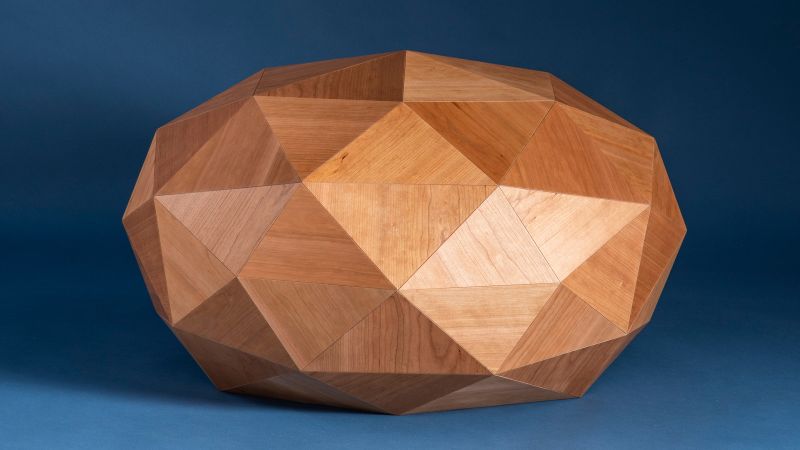 # Wellness-Inspired Doghouse
Interior designer Laurence Llewelyn-Bowen in collaboration with YuMOVE has created this innovative shelter for canine companions. The idea is to create a shelter that takes care of dog's joints and long-term health. It features hand-drawn wallpaper alongside a comfy bed for pooches. There are also raised food bowls for ease of pets.
Price: N/A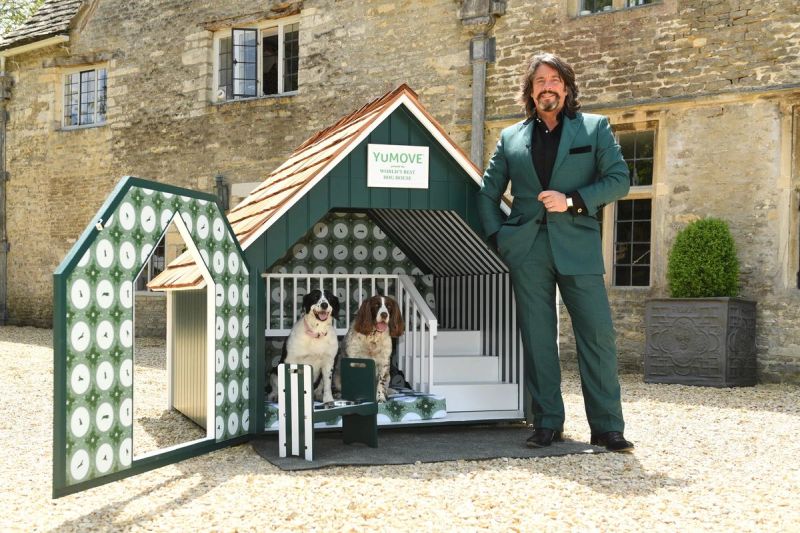 # Japanese-Style Doghouse
This unique dog house is made by Bunkaizai Kozo Keikaku inspired by traditional Japanese architecture. It is made using wood and granite on the floor. It features a sloping roof with shingles just like a Buddhist shrine. There is a large for dog to enter in and rest in privacy.
Price: Pre-order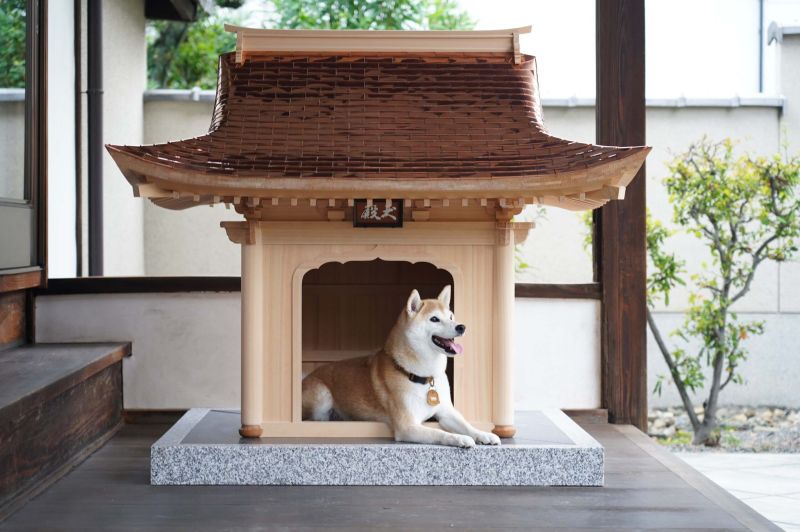 # Mid-Century Modern Doghouse
Not only your furry friend but anyone will be delighted after seeing these handcrafted doghouses by Pijuan Design Workshop. Whether you choose the 1118 Woof Ranch featuring low pitched roof or the Dog Re-Treat with a rooftop garden planter, your pooch will surely perk up in these gorgeous handcrafted dog houses inspired by the mid-century modern architecture.
Made from wood, the Dog Re-Treat has a small deck and rooftop tiny garden planter, while Woof Ranch has a deck draped in artificial turf and sports a tiny window for your pet to have a peek outside every now and then.
Price: Starting from $3,750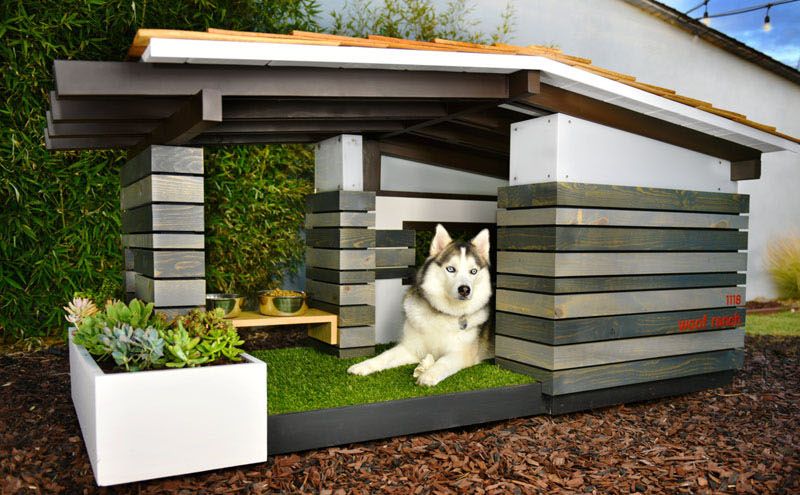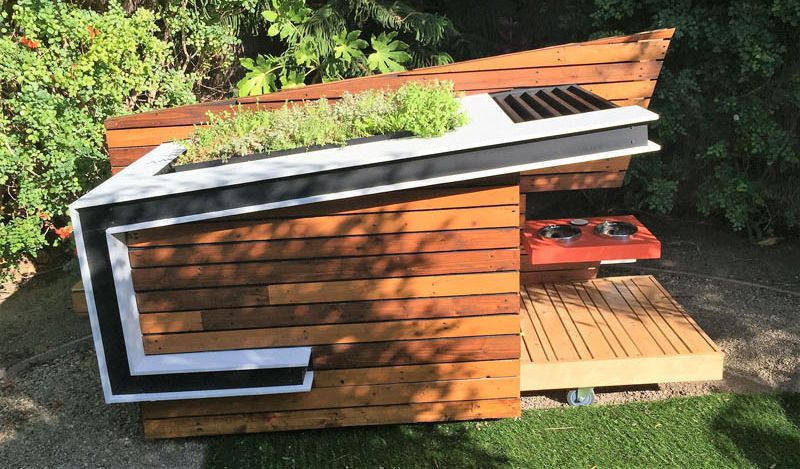 # Hecate Verona Dog Mansions
Inspired by classical house styles around the world, these dog manors by British company Hecate Verona are the definition of luxury for a pet. Each dog house has a separate relaxation and sleeping areas, with multiple windows to take outdoor views. And you can call up your pup and interact from any corner of the globe thanks to the internet-connected cameras and display screen. Automated lighting, heating, ventilation and air conditioning makes truly luxe.
There are three models choose from – Colonial Villa, Roman Imperial Mansion, or Spanish Palacio; each painstakingly assembled from thousands of handcrafted pieces.
Price: On Request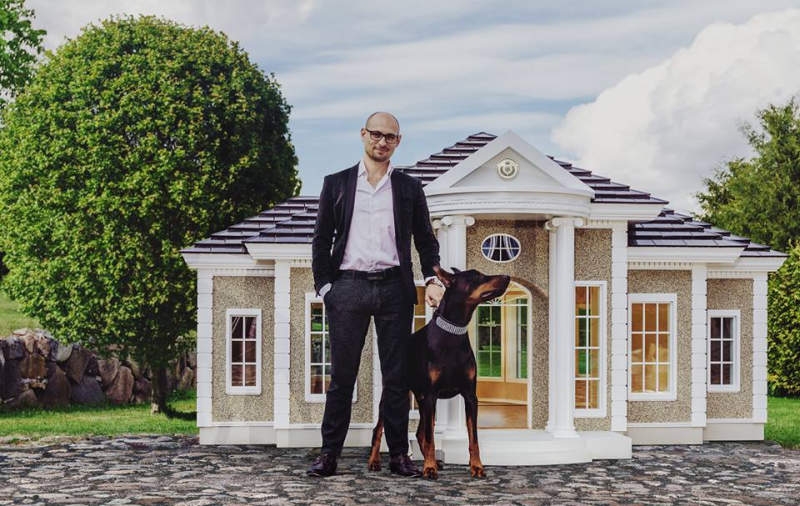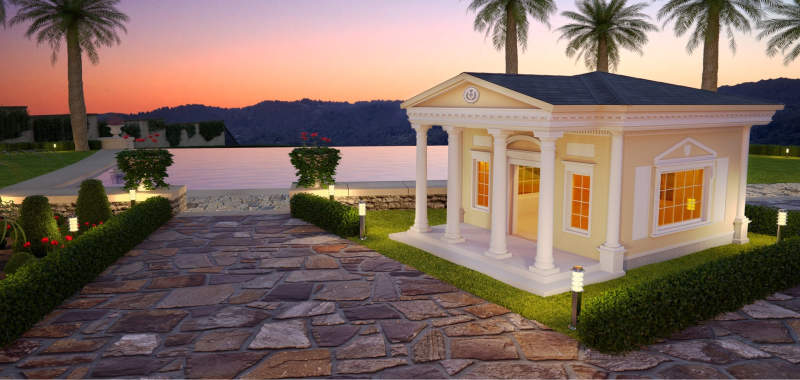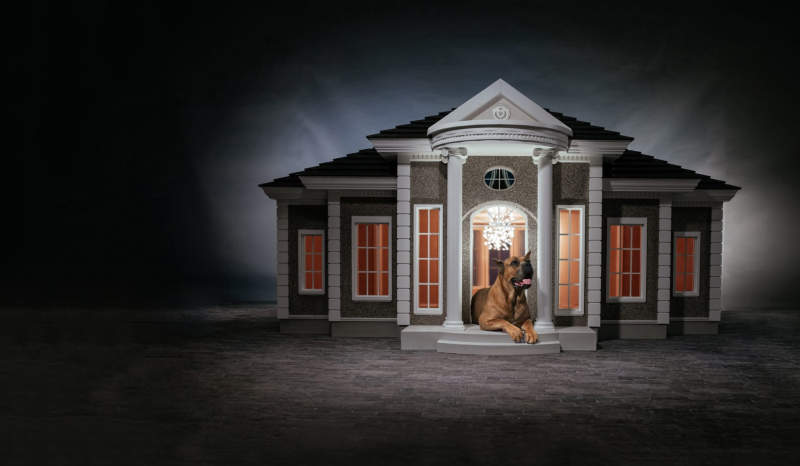 # Deauville Doghouse
If you want to get your pooch an airy dwelling which suits your expensive home, then the Deauville dog house is a great option. Made from powder-coated steel and plywood, it has elongated windows and slight cuts on the roof for light and air. This wooden doghouse is suitable for small dog breeds. It can be used indoors and can also be placed outdoors. Any dog and pet owner will like this dog house thanks to the flat-pack and airy design.
Price: $342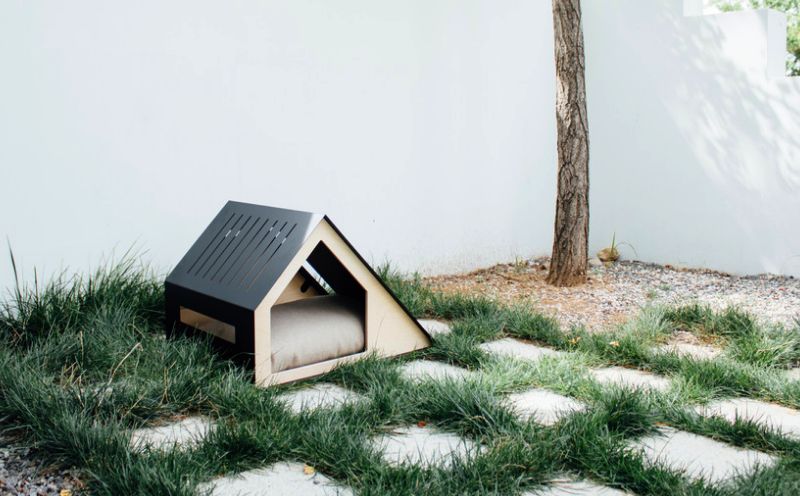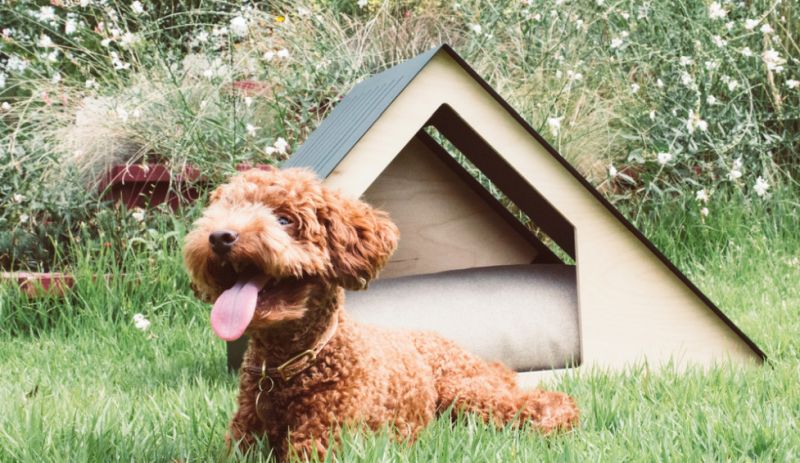 Image: Bad Marlon Design Studio
# MDK9 Doghouse
It's hard to say who will appreciate this luxury haven more – you or your dog! One look at this exuberant doghouse and you'll be wondering how well it is designed. The MDK-9 doghouse by Studio RAH juxtaposes steel, concrete, and Brazilian teak for a compelling look. Packed with custom memory foam pillow beds designed in partnership with Jax & Bones, it will be a plush house for your dog.
Furthermore, each dog house can also be fitted with custom-built aluminum nameplates designed by Modern House Numbers.
Price: N/A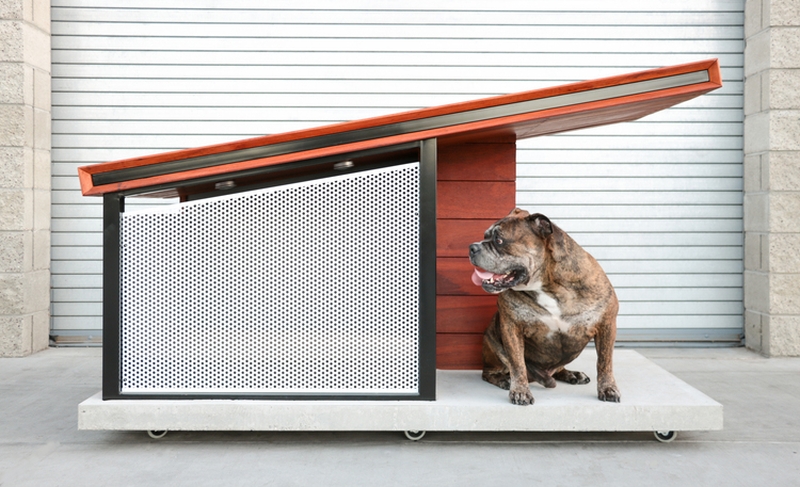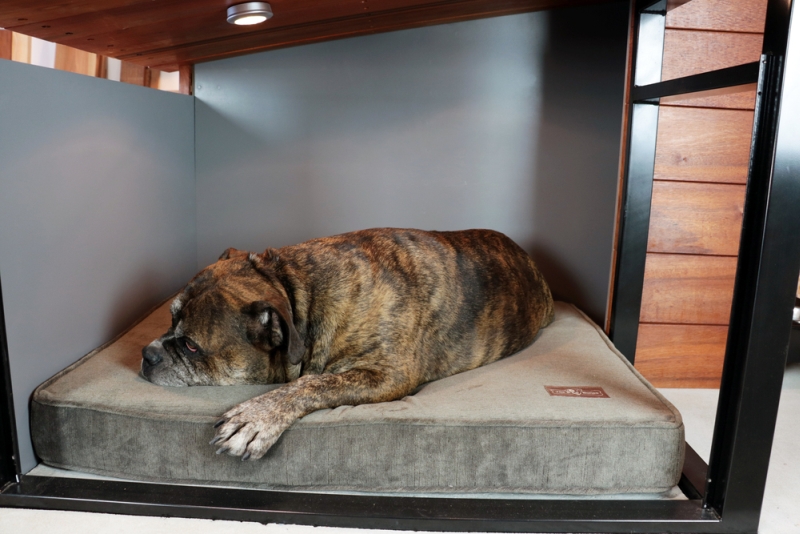 # Custom-Built Celebrity Dog Mansion
Offered by Beyond The Crate, these luxury dog mansions are scaled down versions of famous architecture pieces from around the world. From hacienda style to white colonial and Victorian to Swiss Chalet dog houses, they offer a variety of options to match different choices. Each doghouse features everything from running water to air conditioning and heating. These outdoor dog homes can also be made to look identical to the owners domicile.
Price: $5,300 – $30,000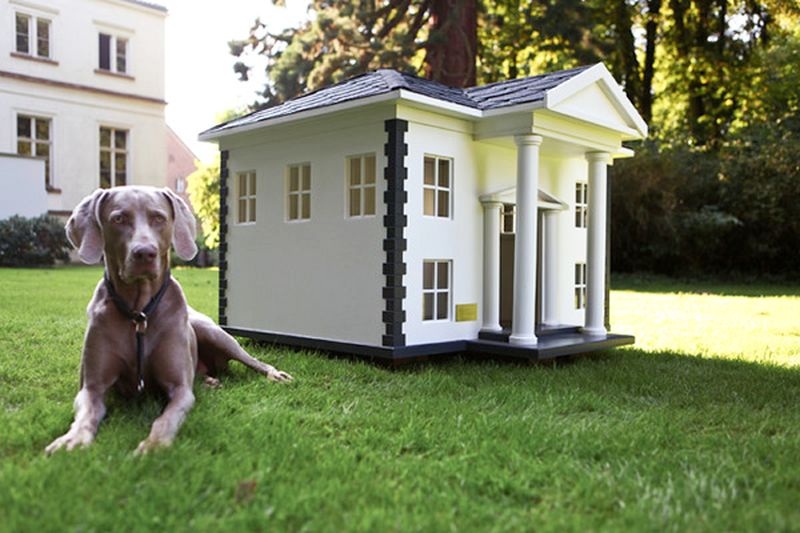 # Cubix Doghouse
Inspired by Bauhaus architecture, the Cubix doghouse features a free floating roof and glass front that provides your dog ample views of the outside. The glass front also helps you keep an eye on your dog. Made from quality wood, it can take on all weather conditions.
Price: $3,995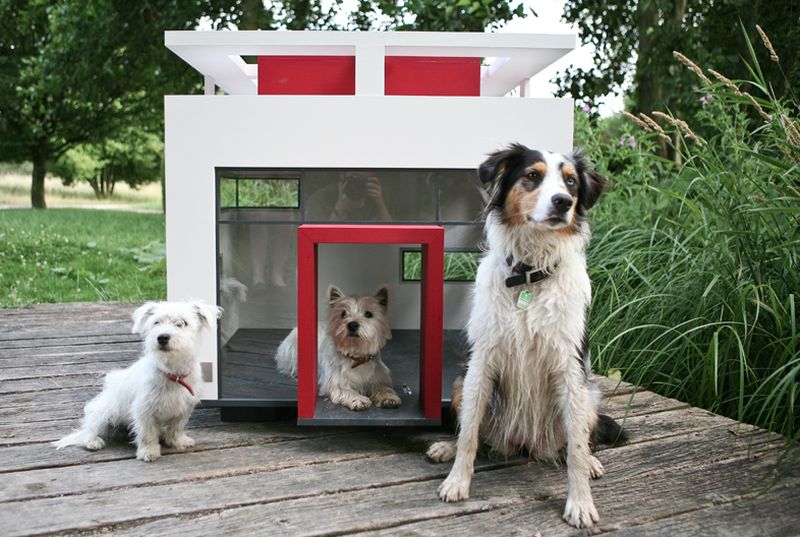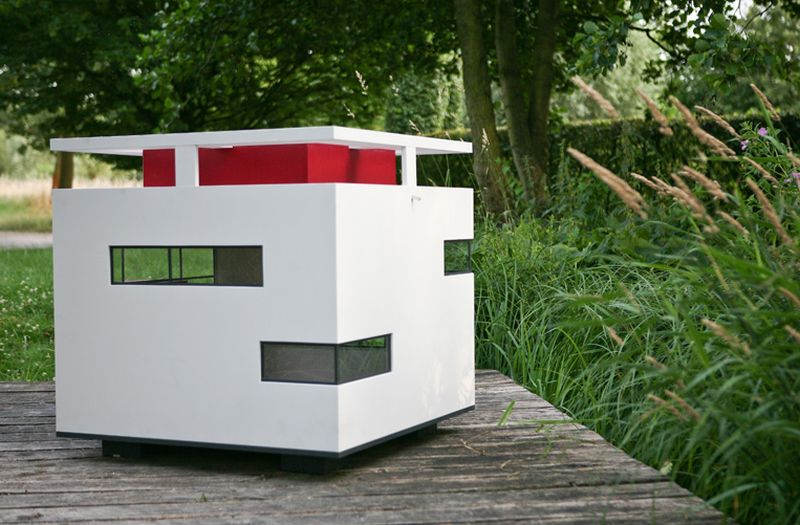 # DOGone doghouse
Inspired by the design of a matchbox, the DOGone doghouse designed by US-based architect Archmania consists of two separate components – the outer shell and inner box. Its exteriors are wrapped in reflective steel sheet for weather protection and passive temperature. The highly reflective finish of the steel reflects sunlight and minimizes heat gain in warmer temperatures, while also serves as a modern finish.
Price: N/A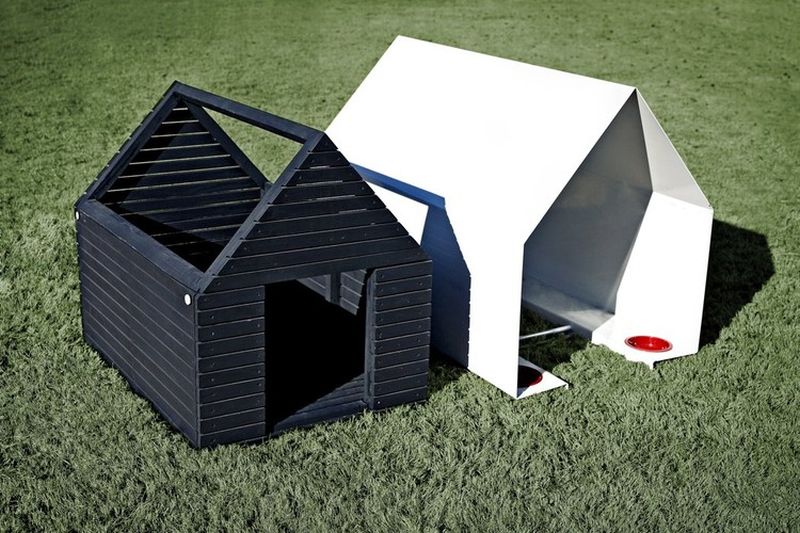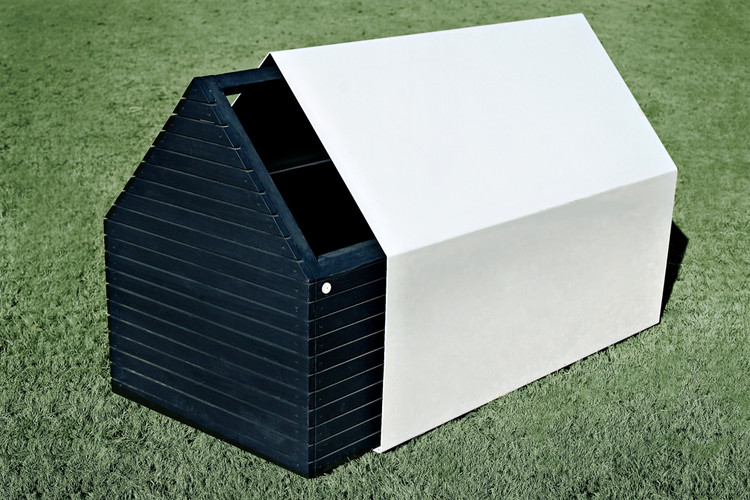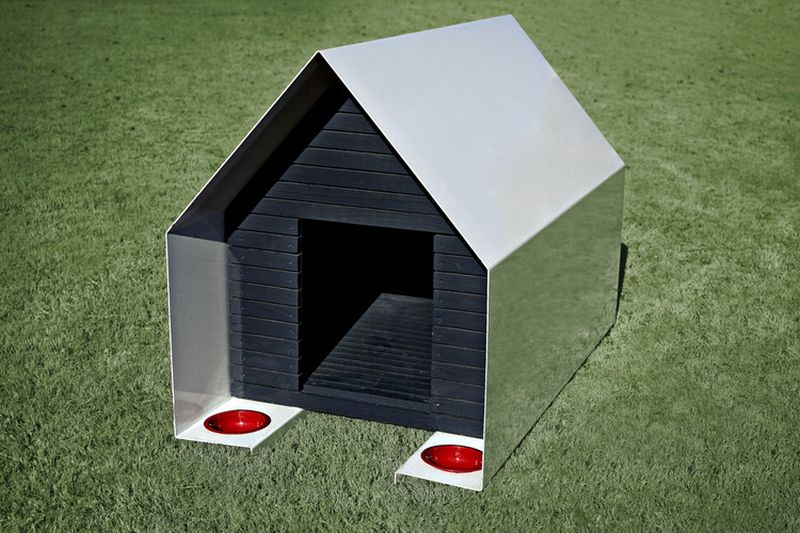 # Doghouses at Dogchitecture
This custom-built doghouse is inspired by the Japanese graphic designer Kenya Hara's Architecture For Dogs project. Different designers have created flat-pack, origami-inspired and unique dog shelters with built-in planters. It is made using recycled wood panels and features thermal curtains and UV-resistant surfaces to retain heat in the winter. This architectural doghouse is stylish and functional at the same time.
Price: N/A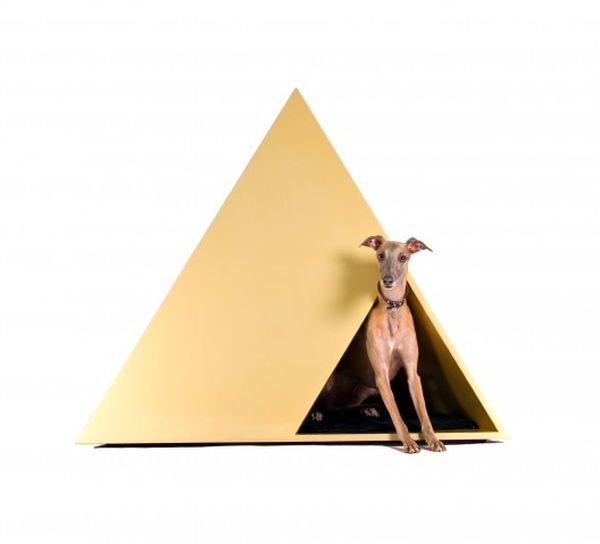 # Barkitecture Flat-Pack Doghouse
Made from waterproof plastic, the Barkitecture doghouse was introduced as 'The First Affordable Designer Dog House'. It is a lightweight, weatherproof and flat-pack dog house that's designed to suits both you and your dog's needs. The plastic material makes it ideal for using outdoors and indoors.
It was designed to be easily assembled or dissembled for easy transportation, whenever required. For assembly, no tools were required. It was possible to put up this portable dog house in just four minutes.
Price: N/A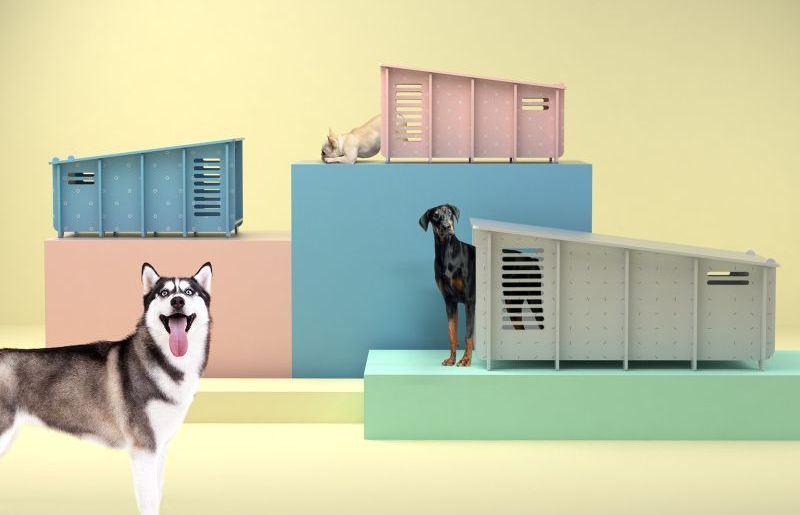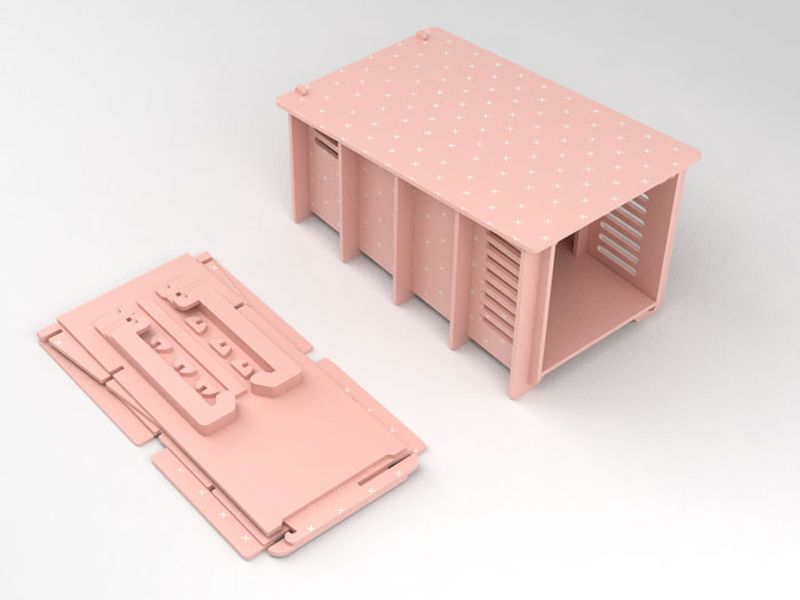 Also Read: Best Five Smart Doghouses Built for Doggie Luxury
# Missy Cave Dog House
This stunning, geometric dog house by Pup & Kit is a surreptitious pet cave. Unlike other indoor doggy homes, this one seamlessly blends to any home décor, lending a gorgeous style creed plus functionality. Missy Cave is a small pet bed or house that can accommodate cats as well as small dogs. It is made from wood veneered plywood and is furnished with a cushion for comfort.
Price: N/A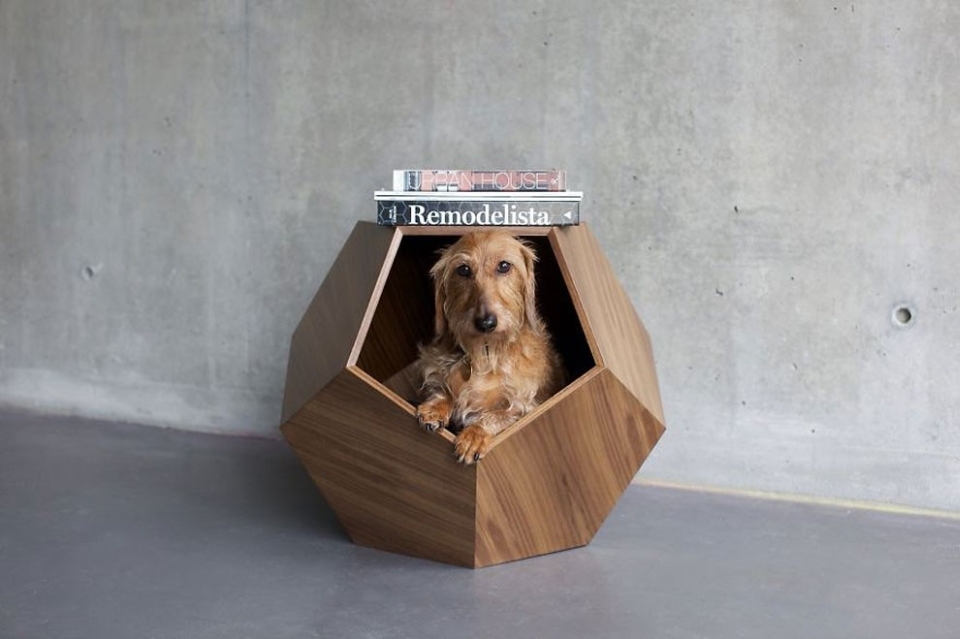 Archie Dog House by Boomer & George
Made from China fir panels in cool shades of gray and white, this outdoor doghouse from Boomer & George features a corrugated plastic roof, stoop and rain-blocking overhang in front. Measuring 30.51L x 46.85W x 32.36H inch, it weighs 60 lbs and is suitable for dogs up to 100 pounds.
Its modern and industrial style look is one of its most compelling features. Wouldn't it look cool in your backyard?
Price: N/A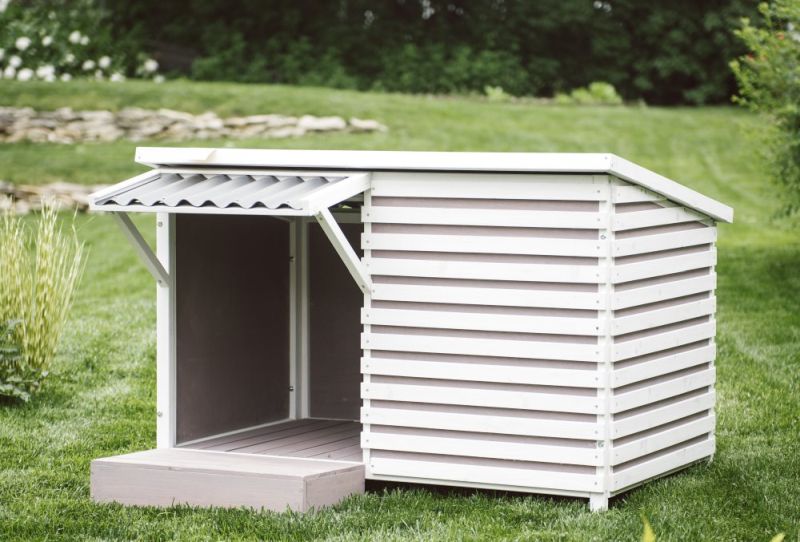 # Puphaus Dog House
Designed by Roy Fleeman and Industrial designer Zach Griggs, the Puphaus perfectly translates the popular architectural style into a dog-ready form. It is a flat-packed wooden doghouse made from western cedar and Portland cement board. It can be assembled easily without using any professional tools.
What makes Puphaus special is the integrated food and water bowls, and floating roof for improved air circulation. The simple assembly and low-maintenance are two definite advantages of this modern doghouse.
Price: N/A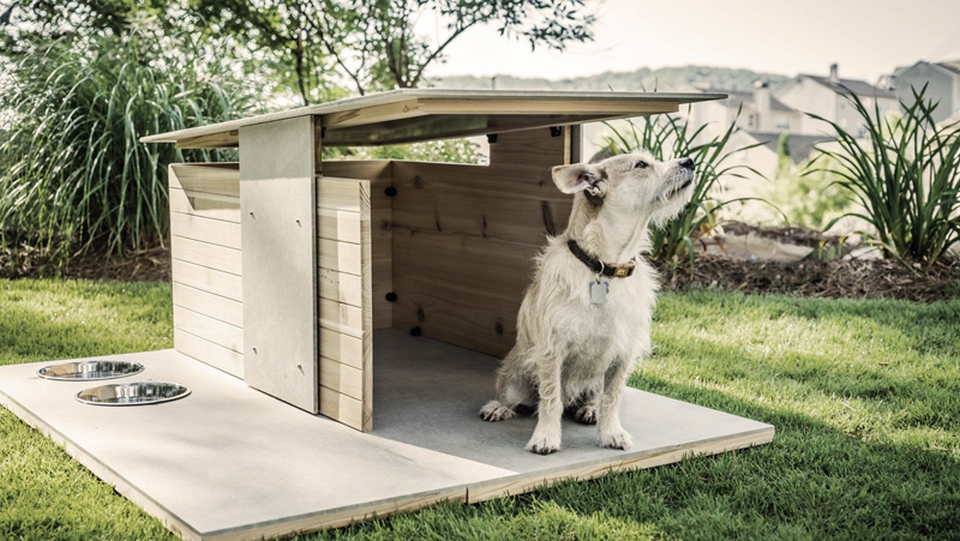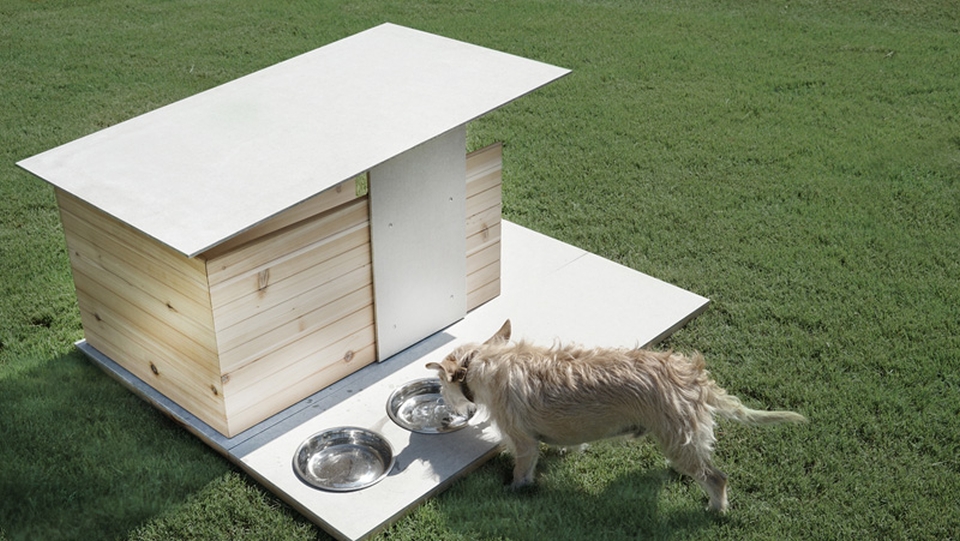 # Architectural Doghouses by Matthew Zsolt
Matthew Zsolt has conceived doghouses that stand out with their architecture-inspired aesthetics and fine functionality. A very minimalistic but practical design, they are made from recycled and weather-resistant materials for rain, snow and moisture protection.
Their roof can be removed for easy cleaning, while removable thermal curtains keep the dog den warm in winters.
Price: N/A