If you love your canine companion like your child, then you surely need any one of these handcrafted dog houses by Pijuan Design Workshop (PDW) – a workshop owned by Alejandro and Sara Pijuan, husband-wife duo and architectural designers from Southern California.
Available in two versions: the Dog Re-Treat and the Woof Ranch, these stylish canine pet furniture living spaces are inspired by the mid-century modern designs of well-known architects Richard Neutra, Joseph Eichler, and William Krisel.
Two models
The Dog Re-Treat dog house features a wooden structure with a small deck and rooftop tiny garden planter. However, the latest model, the Woof Ranch boasts a deck covered in artificial turf and also features a small window to offer outdoor views to your furry friend. There is also a planter just below the extended eaves, allowing water run off to hydrate the plants.
Moreover, both the dog houses include food and water bowls on the spacious patio. These modern dog houses come with a floating roof allowing better air circulation, providing pets with a comfortable area to relax in style. These canine homes have a weather-resistant structure that ensures sturdy and appealing design, even after a few months outdoors.
Price
You can get your hands on the beautiful Woof Ranch or Dog Re-Treat canine home for $3,500. These dog houses are available on PDWorkshop.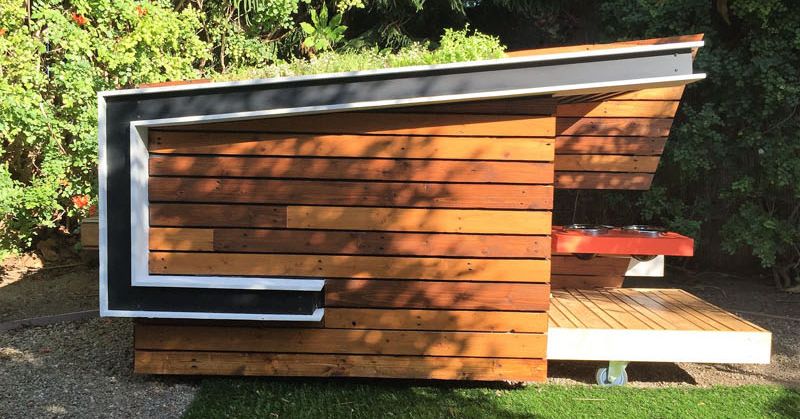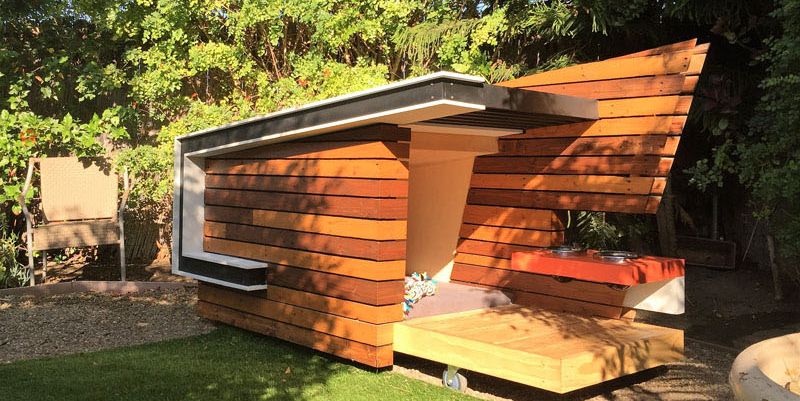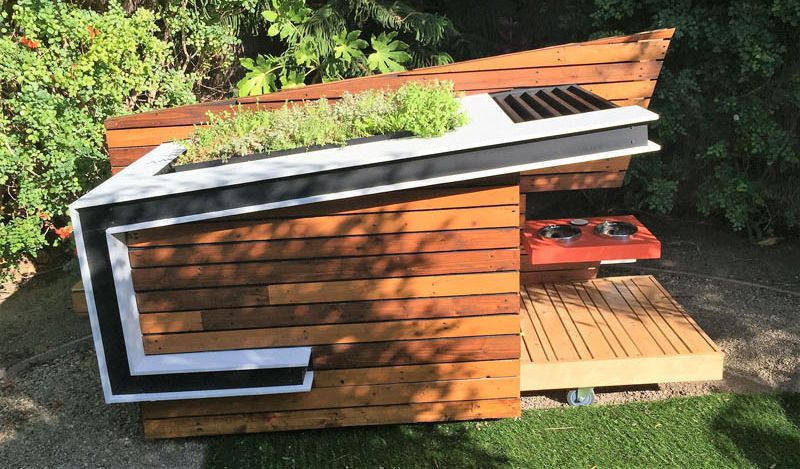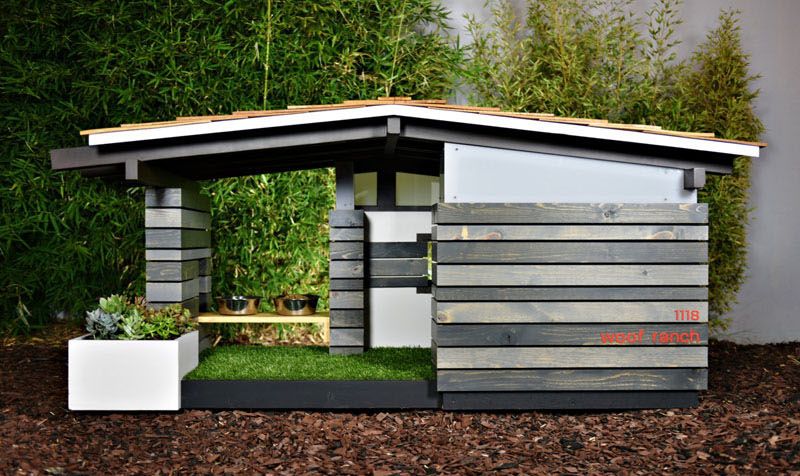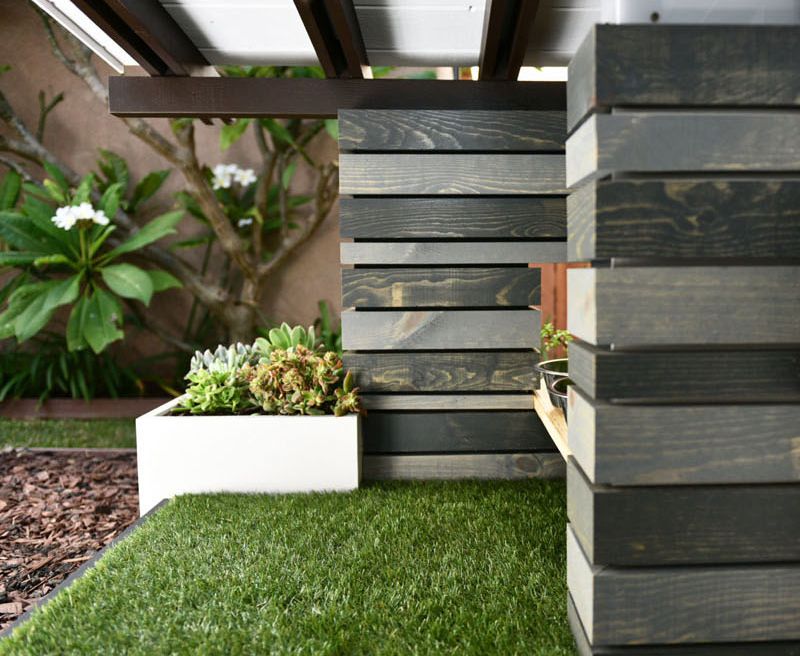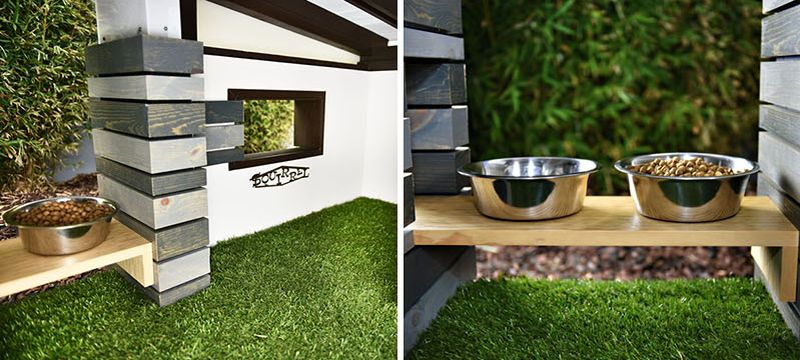 Via: Contemporist