There are people who love nature in all it possible aspects inside the confines of their homes. If rocks be your delight, then Archipelago table by designer Emmet Rock of the Eagle Wolf Orca design firm is just the table you were looking for. The very artistically designed table, Archipelago II is work of utmost precision. The table is a simple composition of stone and glass, but it is very cleverly manufactured to have a rock stand upright with the tempered glass table top laid well around it.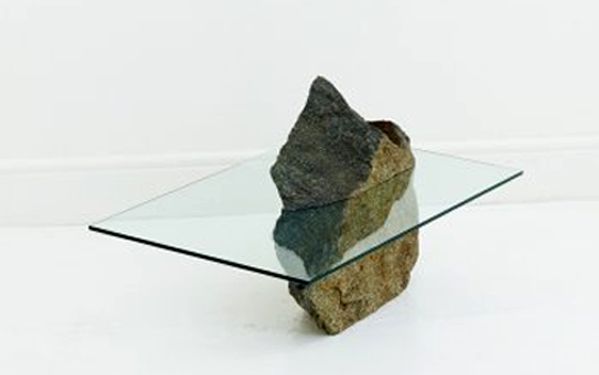 The table measuring 95cm x 45 cm x 45 cm could be a great inclusion to any home with a desire for all things nature. Imagine sipping on a coffee or chit-chatting around a rock, right inside the home, primitively modern, isn't it?
Via: DesignSpotter

Bharat has been writing about consumer electronics for more than 6 years now. In addition to reporting and reviewing new products and technologies he spends too much time in front of the computer trying to search for endless questions. He is a huge soccer fan and has been known to play the sport at the State level. In his free time, he likes writing romantic and satirical poetry. Life is Beautiful (1997) is one of his favorite movies because of the humor, romance and optimism it portrays. He's a die-hard foodie who wants to host Man v. Food some day.