Klaffi-hylly shelf is multi-functional in its usage and modular in its scope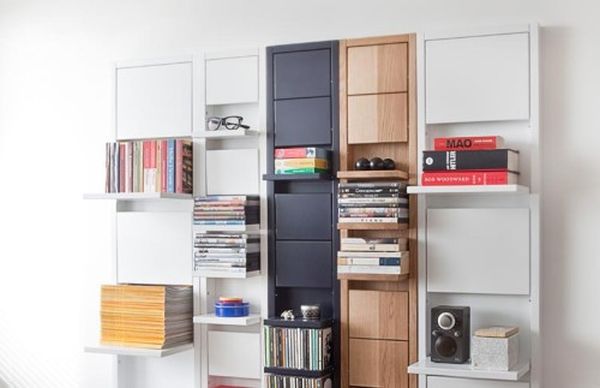 Do not be bamboozled by the odd sounding Klaffi-hylly shelf! Innocently meaning Clapperboard shelf in Finnish, this multi-functional furniture by design studio ELSA caters to a wide range of items that would normally clutter your living room. The form of the shelf alludes to a 'fragmented' bearing, given that the focus by the designers was on the element of small spaces. This in turn allows the shelves (which you are not using) to be literally folded, thus making the modular conception spatially efficient for your interiors.
Crafted from a range of sturdy timber varieties, including solid oak, ash and white birch, there is nothing fragile about the Klaffi-hylly structure. And, even beyond its hardy structural considerations, the small spatial organization of the individual shelves comes in handy for keeping various items ranging from magazines, books to DVDs, collectibles and even crockery sets.
Finally, coming to the scope of consumer's taste, there are a variety of  models available in deft finishing colors like black, white, orange, light blue and even the natural hue. Such vibrant schemes certainly notch up on the ambiance of your interiors, without being obtrusive from the spatial angle.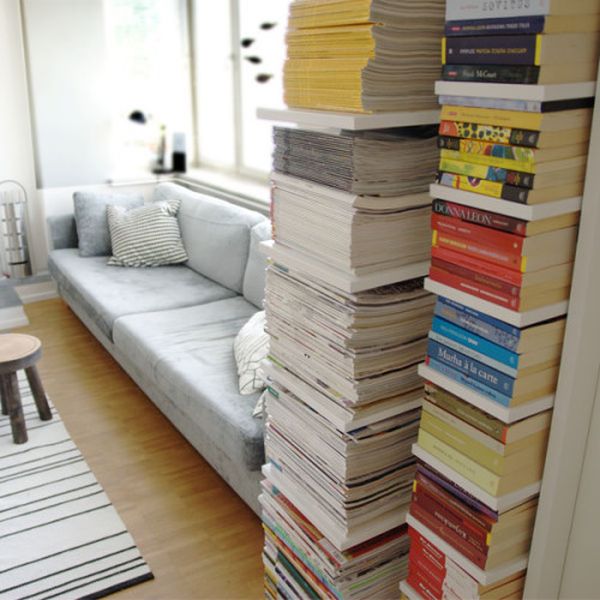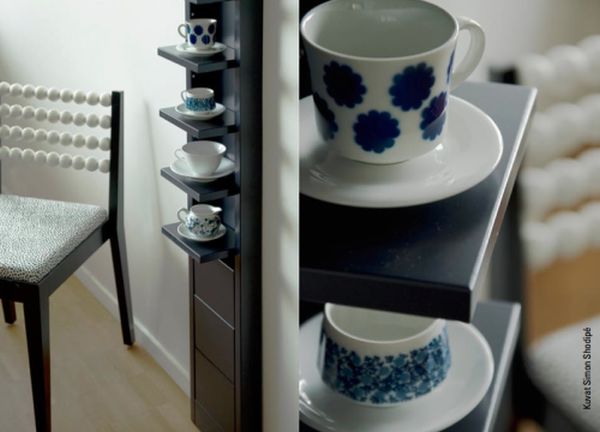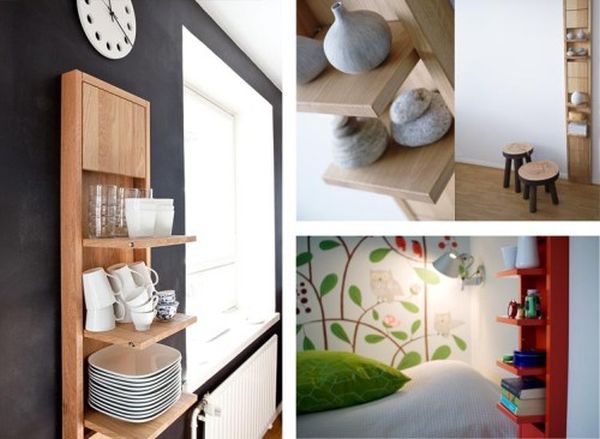 Via: ShoeboxDwelling
The following two tabs change content below.
A proud native of the beautiful steel township of Durgapur, West Bengal, Dattatreya's fascination lies within a range of diverse matters. With a bachelor's degree in architecture, he is quite fond of his hardcore strategy gamer as well as amateur historian tag. Of course, with over two years of blogging experience under his belt, he also likes to write about the latest updates on home based technology and gizmo oriented products.
Latest posts by Dattatreya (see all)
Comments