Tetris Lamp is geekiest thing to light up your home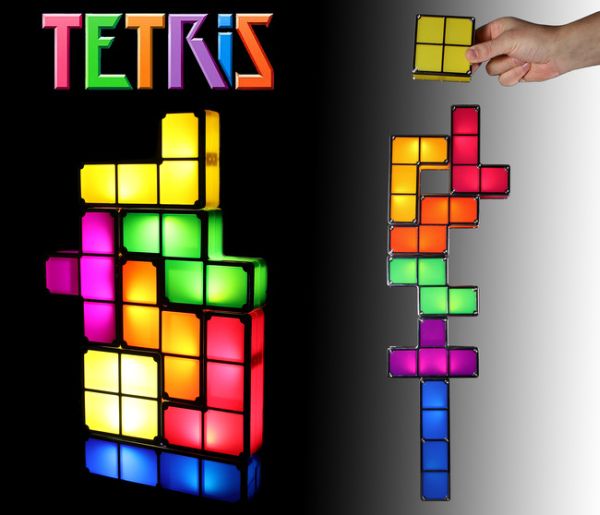 No matter you have played Tetris or not, you have heard of it for sure. And for those who have played the mighty game, it's no less than an obsession. If you love the Tetris as much as I do, it's your best chance to be illuminated with its presence – courtesy Tetris Cube Lamp, which you can take home for Euro 34.95 (approx. $47). To keep thing simple and as close as possible to the game, each Tetris Lamp comprises of 7 individual pieces of four squares each, which you can attach to form a table lamp in the shape you desire.
The straight Blue piece has the power cord attached, so the piece forms the base of your customized lamp. Once you have all the pieces stacked up in a shape of your liking, the Tetris Lamp will start glowing. Don't separate the pieces, as it'll stop glowing once separated.
Via: GetDigital
The following two tabs change content below.
Bharat has been reviewing latest gadgets, toys, robots and new home technologies across various platforms. In addition to reporting and reviewing new products and technologies, he spends too much time digging the Internet for endless questions. Bharat is a football fan and a big time foodie.
Comments