Flaye table by TEAM 7 extends to form a 100 cm table in seconds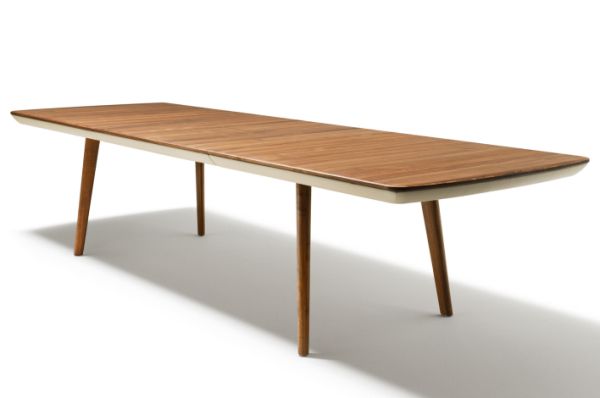 When you shift into a small apartment, first thing you make sure is you have the most compact furniture, or some kind of multipurpose furniture. Well, the Flaye table by TEAM 7 is something that fits both categories perfectly. At first the Flaye table is a regular compact table, but if you have guest come home, the Flaye can be pulled from the two ends and there, like magic, you have a 100 cm table right before your eyes. Available in Twenty-three different shades to choose from, the very unique table (use as dinning table or coffee table) features a revolutionary non-stop synchronized pull-out technology, which helps the Flaye table extend.
The Flaye table can be extended effortlessly in under four seconds and on extension can accommodate four additional seats. The extremely convenient and intuitive handling makes the Flaye a table for all kinds of homes. The table is made from wood, has lovely curved edges and a highly warp-resistant three-layer paneling. The frame below the table top is made in wood or leather, depending on what the user prefers. Price of the table is available on request, so hit the jump to see more images and video before you order the Flaye.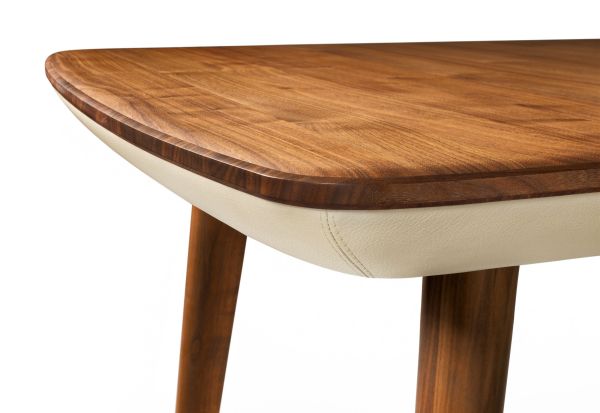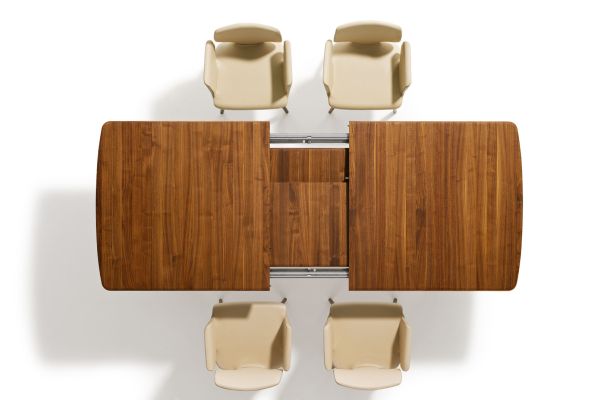 Via: PP
The following two tabs change content below.
Bharat has been reviewing latest gadgets, toys, robots and new home technologies across various platforms. In addition to reporting and reviewing new products and technologies, he spends too much time digging the Internet for endless questions. Bharat is a football fan and a big time foodie.
Comments