Blooming Sound amplifier for smartphones doubles up as a charger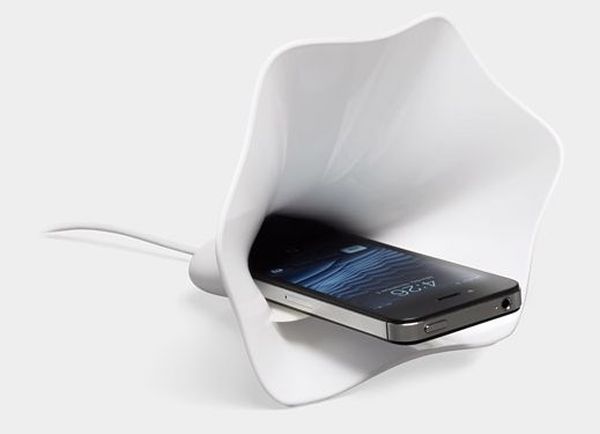 Sometimes the degree of user convenience is determined by the level of simplicity in a design. Well, this is aptly proven by the Blooming Sound amplifier for smartphones. Touted as a low electric consuming contraption, this amplifier also doubles up as a charger for your mobile devices, thus completing the full docking system. On top of that this interesting conception comes with a cheap price tag of $25.
As we can understand from its christening, the Blooming Sound mimics a blooming flower draped in exquisite white. Manufactured by Korean company Zelco, the front 'exploding' facade is certainly reminiscent of those antediluvian gramophone horns. According to the company description, the simple design allows the amplifier to collect the sound from your phone and then throw it towards you via the frontage. Finally, the structural sturdiness (and light-weight characteristics) is also taken care of by the use of common yet hardy ABS plastic as the crucial material.
Price: $25
Via: BonjourLife
The following two tabs change content below.
A proud native of the beautiful steel township of Durgapur, West Bengal, Dattatreya's fascination lies within a range of diverse matters. With a bachelor's degree in architecture, he is quite fond of his hardcore strategy gamer as well as amateur historian tag. Of course, with over two years of blogging experience under his belt, he also likes to write about the latest updates on home based technology and gizmo oriented products.
Latest posts by Dattatreya (see all)
Comments