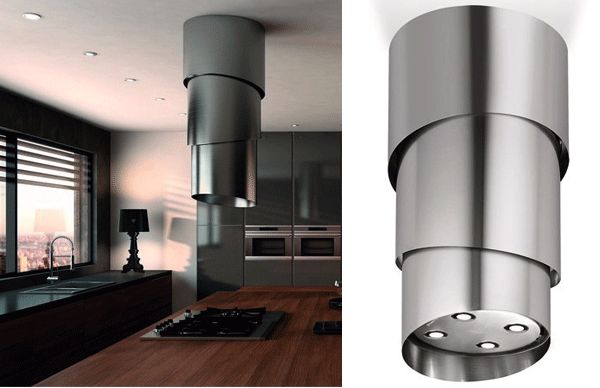 We love range hoods for the simple purpose they have. For the love of range hoods, we've seen a few of them too, but when it comes to really distinctive ones, the Pareo retractable steel range hood from F-Light collection of Faber hoods, certainly walks with the crown. The really futuristic range hood Pareo is as functional as it can get in that telescopic design. Comprising of 3 asymmetric parts in a telescope style design, the smooth hood retracts to the ceiling or extends down from the ceiling for maximum air intake.
The stainless steel Pareo besides featuring a fan which sucks in almost 20,000 cubic feet of air an hour (once retracted down on the cooktop) also provides lighting right above the stove from its built-in 4LEDs. What make the retractable range hood really awesome is the silent performance, the fan noise is almost impossible for human ears to notice.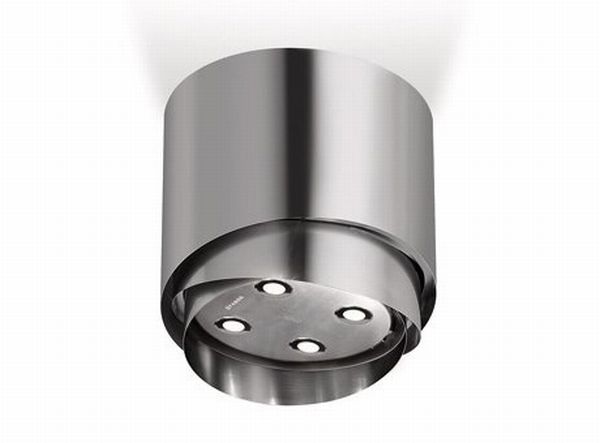 Via: Appliancist/Gizmodo

Bharat has been writing about consumer electronics for more than 6 years now. In addition to reporting and reviewing new products and technologies he spends too much time in front of the computer trying to search for endless questions. He is a huge soccer fan and has been known to play the sport at the State level. In his free time, he likes writing romantic and satirical poetry. Life is Beautiful (1997) is one of his favorite movies because of the humor, romance and optimism it portrays. He's a die-hard foodie who wants to host Man v. Food some day.