Wooden cabinet with built-in fireplace and a wine cooler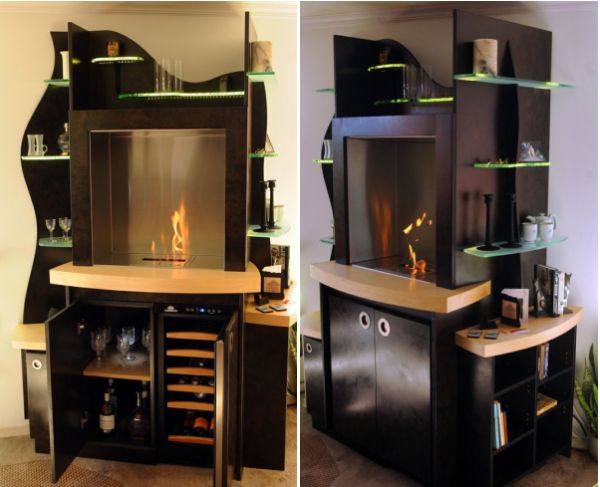 Being fascinated with multipurpose furniture, I am sure most of you homeowners would have used a piece of furniture or a wall unit, which can be used to store a TV set, accommodate your music devices and DVD library, and can also function as a bookcase and display unit for small art pieces? Well, drawing inspiration from a wall unit of sorts, Glenn Ward of Eidos Design Studio in Waterloo, Ontario, has teamed up with Toronto-based designer Phillip Tayler to build 'Fire and Ice' – a wooden cabinet with a built-in fireplace and a wine cooler.
The fireplace within the cabinet burns methel hydrate or Methanol as fuel, which means, the fireplace requires no exhaust – as the fuel used burns clean. Priced at $6,500 to $6,800, the 78"H x 30" D x 55" W cabinet has a wine cellar/fridge sitting right bellow the fireplace. Stuff all bottle in there and place the glasses very neatly on the shelves on the sides of the cabinet.
Via: CustomMade
The following two tabs change content below.
Bharat has been reviewing latest gadgets, toys, robots and new home technologies across various platforms. In addition to reporting and reviewing new products and technologies, he spends too much time digging the Internet for endless questions. Bharat is a football fan and a big time foodie.
Comments