Branch shower curtain rings with hooks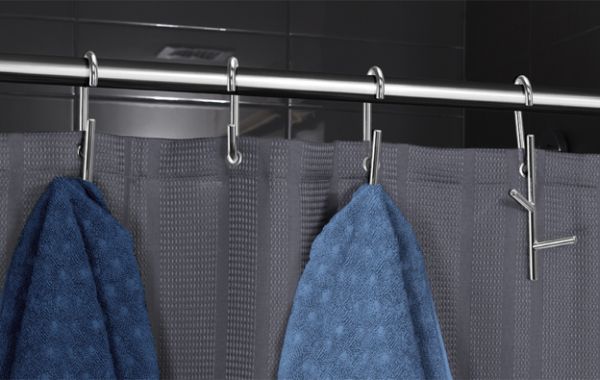 If you share your bathroom with other family members then, a single towel rack and clothes hook on the door's back may be quite insufficient. This problem can be solved by using 'Branch' curtain rings as these offer extra storage for bathrobes, various garments, cosmetic bags, shower caps, towels, etc. The Branch come in a set of twelve universal shower curtain rings and is currently up at crow-funding platform Quirky.
Nine of these rings attach through the grommets in your shower curtain and hitch onto the curtain rod, while the rest three rings have extended offshoots with hooks on them. When spaced on the shower curtain these three rings provide you with six extra catches for suspending items on either side of the curtain screen. These rings come in a chrome finish to give an artistic feel.
The following two tabs change content below.
A soft hearted girl, Garima finds herself to be lucky to be born in Shimla, Himachal Pradesh. With a writing experience of three years, she has been writing for various renowned blogs and absolutely enjoys her work. She is a firm believer of God and holds a positive attitude towards life. She is a big chatter box and adores every kind of music.
Comments