Minimalist Frigg sofa by Marianne Kleis Jensen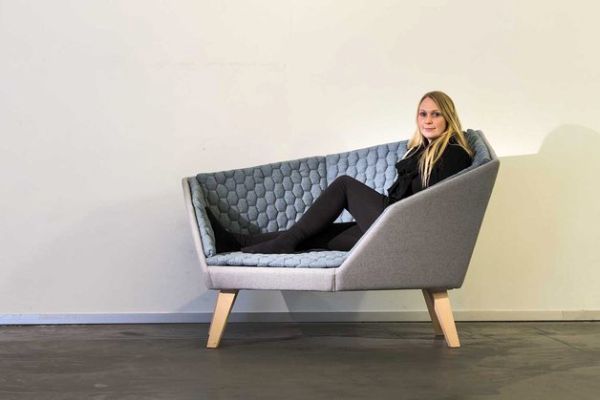 The exquisite sofa pictured above can enhance the décor of any room it is placed in. Dubbed as Frigg, this wonderful sofa is designed by Marianne Kleis Jensen. Two people can be comfortably seated on this small sofa or I would rather call it a loveseat where you can snuggle with your loved one. This cozy seating object embraces you as soon as you sit on it. The shape of this sofa resembles to a cave where a single person can crawl and even take his feet up. This is a truly comfortable couch that holds you within its five-sided backrest. The six-sided base of this magnificent chesterfield rests on either four or five wooden legs.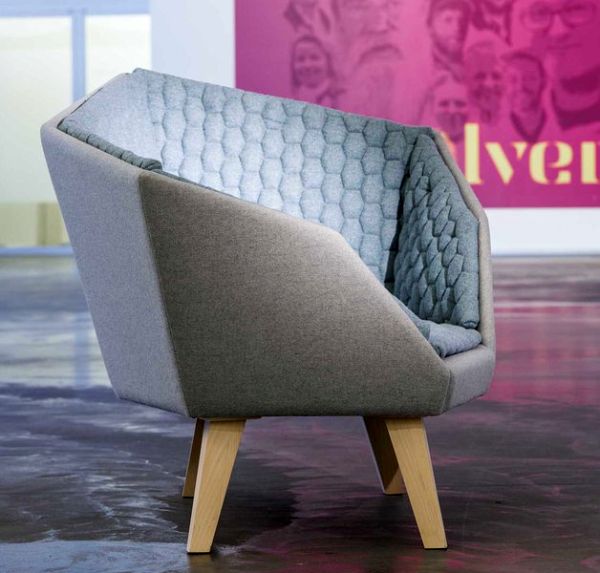 Afelt-like gray exterior completely upholsters the Frigg sofa. The muted blue cushions on the inside are quilted and stitched in a hexagonal pattern giving a beautiful honeycomb appearance to the couch.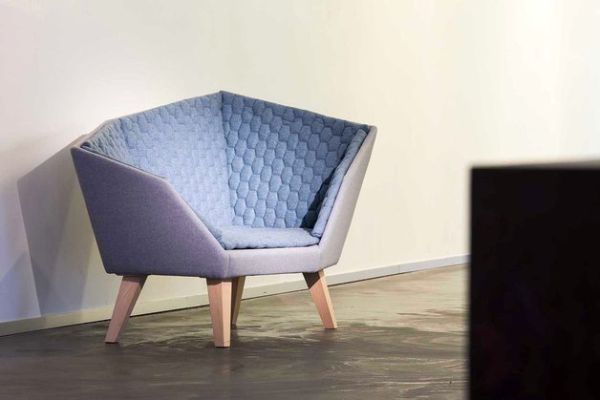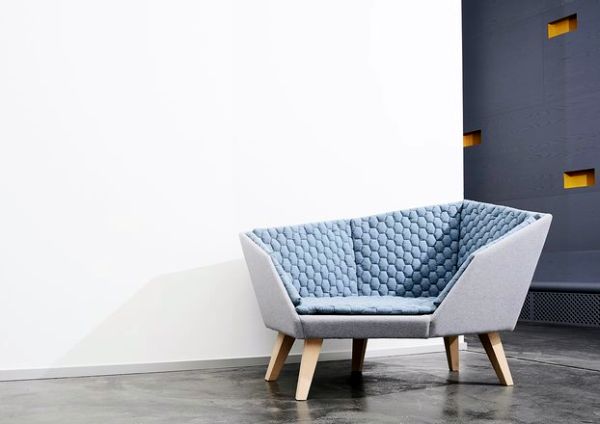 Via: Contemporist
The following two tabs change content below.
A soft hearted girl, Garima finds herself to be lucky to be born in Shimla, Himachal Pradesh. With a writing experience of three years, she has been writing for various renowned blogs and absolutely enjoys her work. She is a firm believer of God and holds a positive attitude towards life. She is a big chatter box and adores every kind of music.
Comments